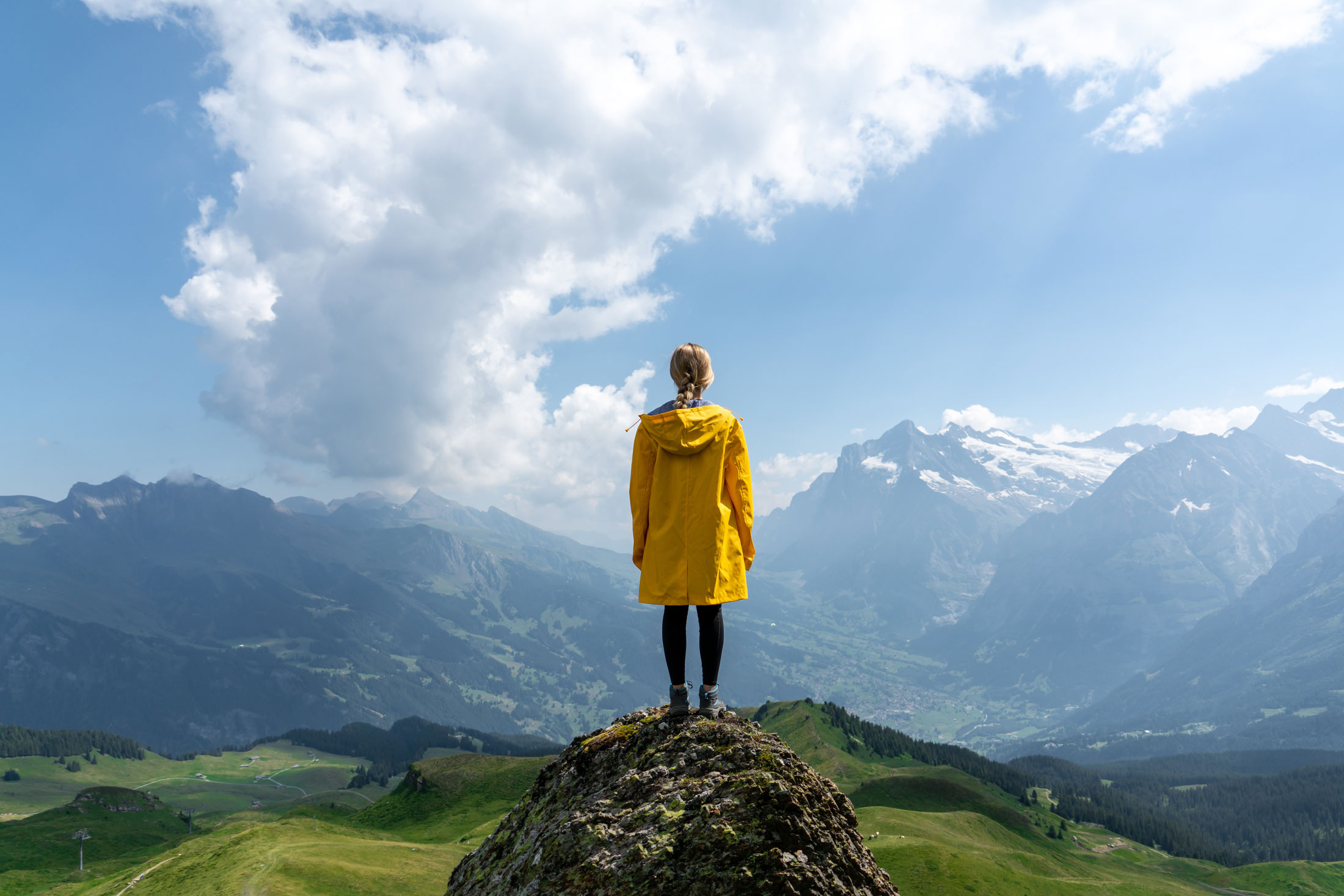 Best Time to Visit Switzerland 2023/2024
This article was created by a dedicated and authentic team of passionate travelers from the PTA Team, who are not only experienced travel experts but also proud members of the World Travel & Tourism Council (WTTC). Our sole purpose is to assist and support fellow travelers in planning their tours with utmost care and precision. With exclusive information, valuable insights, and meticulous analysis, we strive to provide high-quality content that leaves no room for mistakes. Count on us to deliver comprehensive destination reports and all the necessary information to ensure an exceptional and well-planned travel experience for you. Learn More
Article Table of Content
When is the Best Time to Visit Switzerland this Year 2023?
The best time to visit Switzerland this year in 2023 is September. The weather is still warm and sunny, but the crowds have thinned out. This is a great time to enjoy the outdoors and see the beautiful fall foliage. 
Here are some of the reasons why I recommend September:
The weather is pleasant. The average temperature in September is 18°C (64°F), with highs of up to 23°C (73°F) and lows of 13°C (55°F). This is perfect weather for enjoying the outdoors.
The crowds are smaller. September is after the peak tourist season, so you'll have fewer people to share the trails and attractions with.
The fall foliage is beautiful. The leaves start to change color in September, and the country is transformed into a colorful wonderland.
There are plenty of activities to enjoy. Whether you're interested in hiking, biking, skiing, or visiting the Swiss Alps, you'll find plenty to do in Switzerland in September.
If you're planning a trip to Switzerland in 2023, I highly recommend visiting in September. You'll enjoy the pleasant weather, smaller crowds, and beautiful fall foliage.

Best Time to Visit Switzerland in Spring: Embrace the Blossoming Beauty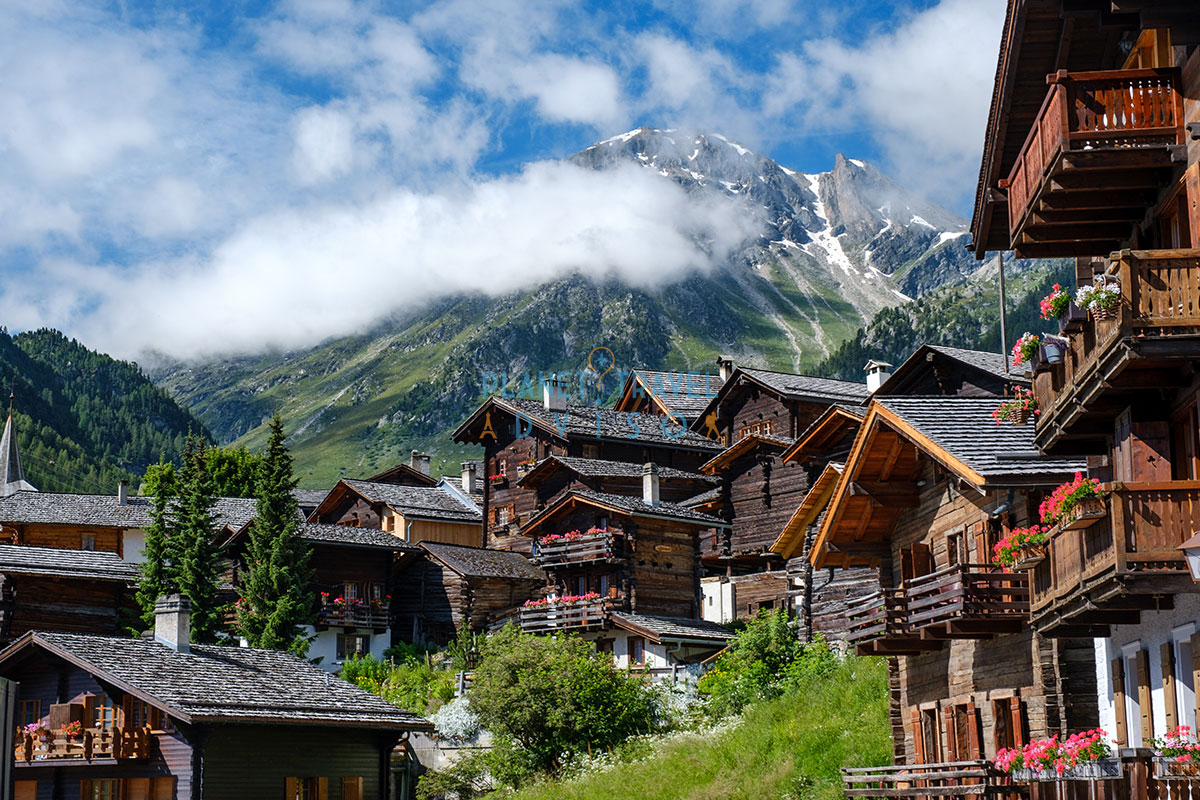 When the winter chill fades away and nature awakens, Switzerland transforms into a stunning paradise during the spring months. The best time to visit Switzerland in Spring is From March to May, the country comes alive with vibrant colors, blooming flowers, and a sense of renewal. Spring in Switzerland offers a unique and enchanting experience for visitors, with a range of activities that showcase the country's natural beauty and cultural richness.
As the snow begins to melt, the Swiss Alps reveal their majestic landscapes, making it an ideal time for hiking enthusiasts. Lace-up your boots and explore the countless trails that wind through breathtaking valleys, lush meadows, and picturesque villages. The Swiss National Park, located in the Engadine region, offers fantastic opportunities to witness the awakening of nature, spot wildlife, and capture mesmerizing photographs.
Spring is also a wonderful time to explore Switzerland's charming towns and cities. Lucerne, with its iconic Chapel Bridge and stunning lakeside setting, is particularly captivating during this season. Take a leisurely stroll along the cobblestone streets, enjoy a boat ride on Lake Lucerne, and soak in the picturesque views of snow-capped mountains reflected in the crystal-clear water.
Another highlight of spring in Switzerland is the blooming of alpine flowers. The meadows and hillsides burst with vibrant hues, creating a tapestry of colors that is a treat for the eyes. Embark on a scenic train journey, such as the GoldenPass Line or the Bernina Express, and marvel at the breathtaking landscapes adorned with the delicate beauty of spring blooms.
Springtime in Switzerland also marks the beginning of various cultural events and local festivals. One of the most famous is the Sechseläuten in Zurich, held on the third Monday in April. This traditional celebration includes a parade, music, and the burning of a snowman effigy symbolizing the end of winter and the arrival of spring.
For those seeking relaxation, Switzerland's thermal baths and wellness centers offer rejuvenating experiences. Take a dip in the warm, mineral-rich waters and indulge in soothing spa treatments that will leave you feeling refreshed and revitalized. The thermal baths in towns like Baden, Leukerbad, and Scuol provide a serene oasis amidst the blossoming beauty of spring.

Visiting Switzerland in Summer: A Season of Sunlit Adventures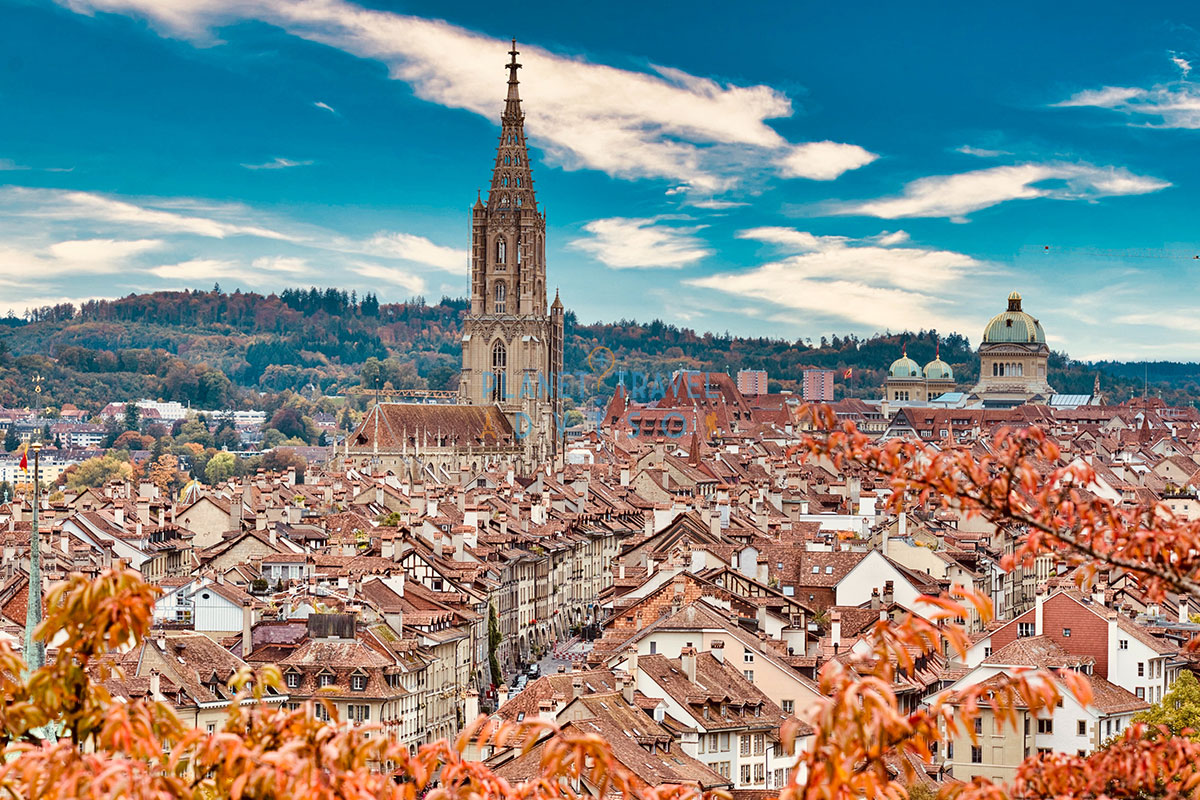 Summer in Switzerland, from June to August, is a season of endless delights as the country basks in warm sunshine, vibrant colors, and a plethora of outdoor activities. With its majestic landscapes, shimmering lakes, and lively cities, Switzerland beckons travelers to embrace the abundance of natural beauty and cultural experiences that flourish during this time of the year.
One of the biggest draws of a Swiss summer is the opportunity for outdoor adventures. Hiking enthusiasts can traverse a network of well-marked trails that crisscross the country, offering breathtaking views of alpine peaks, cascading waterfalls, and picturesque valleys. The Eiger Trail, the Matterhorn Glacier Trail, and the Five Lakes Walk near Zermatt are just a few examples of the awe-inspiring hikes awaiting visitors.
For those seeking a unique and memorable experience, exploring Switzerland's pristine lakes is a must. Take a boat cruise on Lake Geneva, Lake Lucerne, or Lake Thun, and revel in the stunning panoramas of surrounding mountains and charming lakeside towns. Adventurers can also engage in water sports like paddleboarding, kayaking, or windsurfing to fully immerse themselves in the refreshing alpine waters.
Switzerland's summer is an opportune time to experience the country's vibrant cultural scene and attend a variety of festivals and events. The Montreux Jazz Festival, held on the shores of Lake Geneva, attracts music enthusiasts from around the world with its star-studded lineup and eclectic performances. Other cultural highlights include the Locarno Film Festival, the Lucerne Festival, and numerous open-air concerts in scenic settings.
A visit to Switzerland in summer wouldn't be complete without exploring its charming cities. Zurich, Switzerland's largest city, comes alive with summer street festivals, bustling markets, and outdoor dining along the Limmat River. Geneva, known for its international flair, offers a captivating blend of cultural attractions, stunning parks, and Lake Geneva's waterfront charm.
If you're a wildlife enthusiast, head to the Swiss National Park in the eastern part of the country. As the only national park in Switzerland, it provides a unique opportunity to observe diverse alpine fauna and flora in their natural habitat.
As the summer sun sets, don't miss the chance to witness Switzerland's enchanting alpenglow. Take a cogwheel train to Gornergrat, a mountain ridge near Zermatt, and witness the awe-inspiring spectacle of the Matterhorn glowing in warm hues as the day comes to a close.

Visiting Switzerland in Autumn: A Tapestry of Colors and Tranquil Charms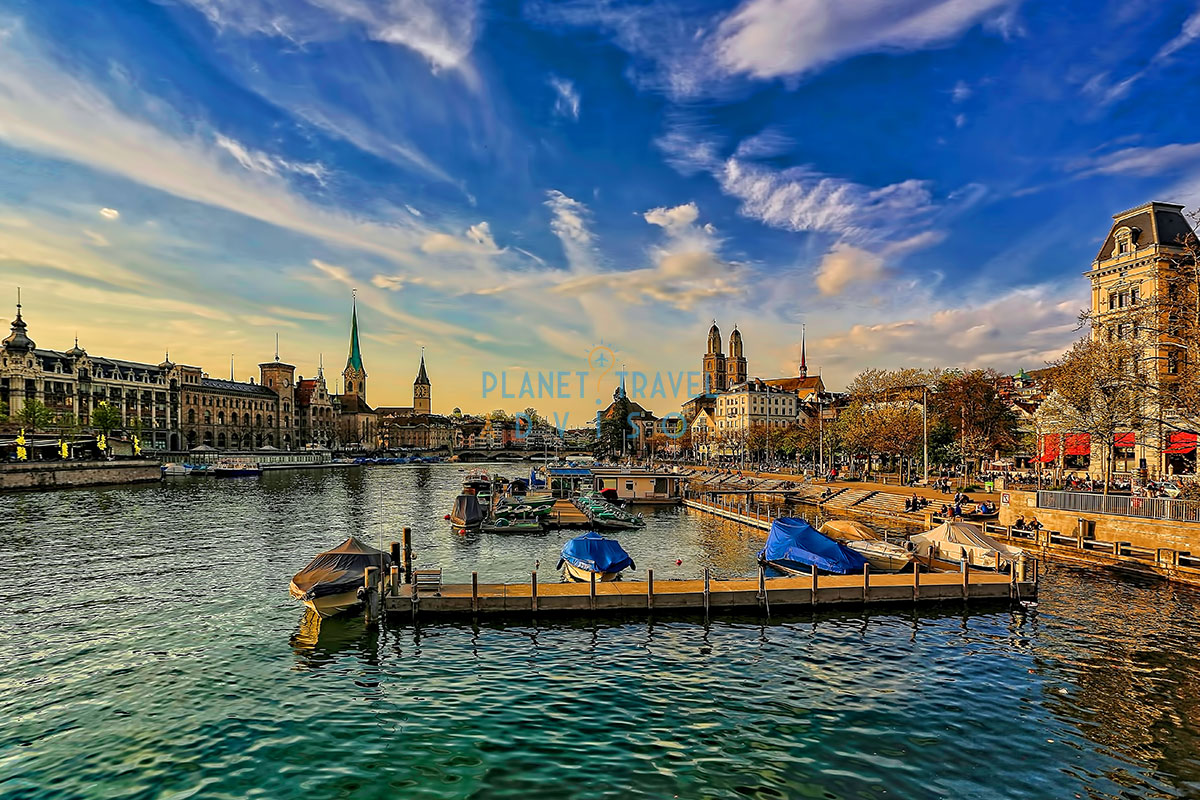 As summer bids farewell and the air turns crisp, Switzerland reveals its enchanting autumn palette. From September to November, the country's landscapes transform into a mesmerizing tapestry of vibrant colors, making it a perfect time to visit for those seeking tranquility, breathtaking scenery, and a more serene experience.
One of the highlights of autumn in Switzerland is witnessing the stunning foliage as the leaves change color. The mountains, forests, and vineyards come alive with hues of gold, red, and orange, creating a picturesque setting that is a delight for photographers and nature lovers. Explore regions like the Lavaux vineyards, Lake Geneva, or the Engadine Valley, where you can immerse yourself in the captivating beauty of the season.
Autumn in Switzerland also offers opportunities for leisurely hikes through peaceful landscapes. The crowds of summer disperse, and the trails become more serene, allowing you to fully appreciate the tranquility and solitude. Wander along the shores of lakes like Lucerne or Thun, or venture into the Swiss Alps for invigorating walks amidst the breathtaking scenery.
For wine enthusiasts, autumn is the ideal time to explore Switzerland's vineyards and indulge in wine-tasting experiences. Discover the renowned wine regions such as Valais, Ticino, or the Vaud region, where you can savor local vintages amidst terraced vineyards adorned with the rich colors of autumn.
Autumn is also a season of harvest festivals and cultural celebrations. Experience the traditions of rural Switzerland by attending Alpabfahrt, the ceremonial descent of cows from alpine pastures, or the Chästeilet, a cheese-sharing festival. In cities like Zurich or Geneva, cultural events, exhibitions, and music festivals fill the calendar, providing a glimpse into Switzerland's vibrant arts scene.
To fully embrace the peaceful ambiance of autumn, take a scenic train ride through Switzerland's countryside. The Glacier Express, Bernina Express, or GoldenPass Line offer unforgettable journeys, allowing you to marvel at the changing landscapes from the comfort of a panoramic train carriage.
Autumn is also a time to indulge in culinary delights. Enjoy hearty Swiss cuisine featuring seasonal ingredients such as mushrooms, game meat, and pumpkin dishes. Visit local markets to discover an array of fresh produce, artisanal cheeses, and delectable pastries.

Visiting Switzerland in Winter: Embrace the Magic of Snow-Covered Splendor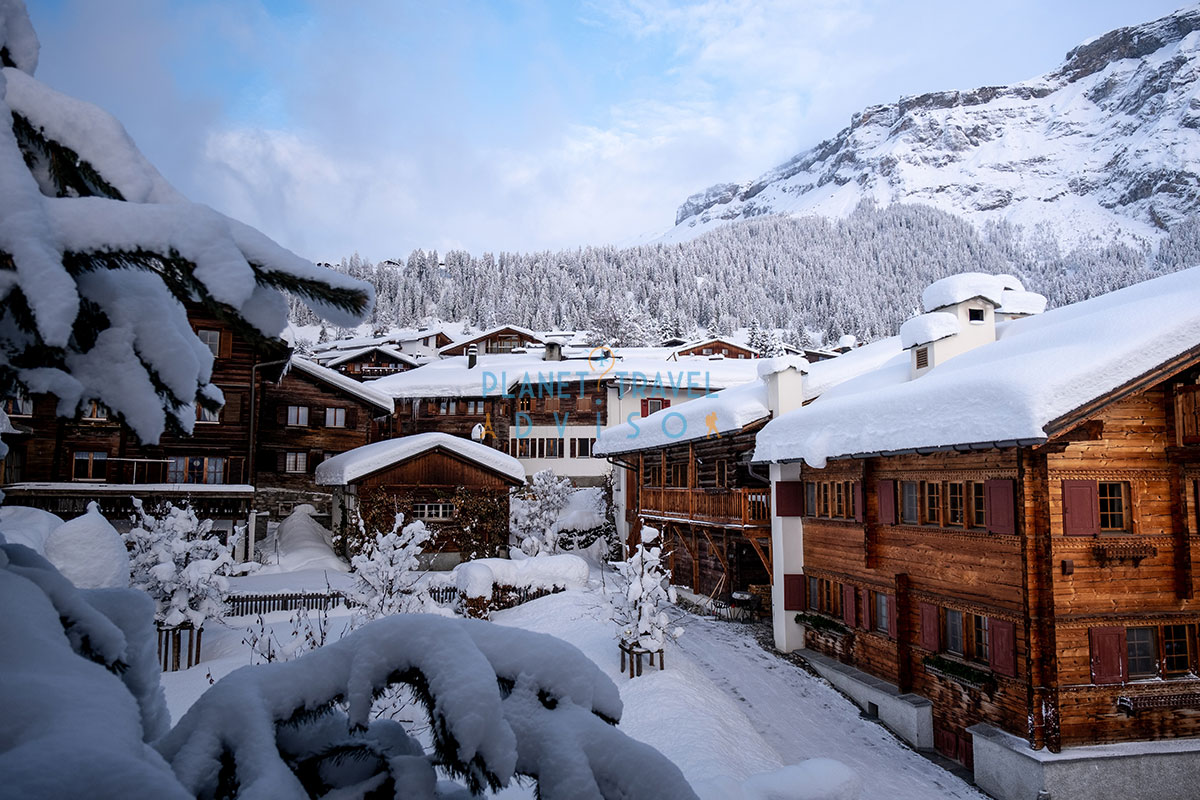 When winter arrives, Switzerland transforms into a magical wonderland that captivates the hearts of visitors from around the world. From December to February, the country is blanketed in a pristine layer of snow, offering a plethora of exhilarating activities, charming traditions, and breathtaking landscapes that make it an ideal destination for winter enthusiasts.
Skiing and snowboarding are undoubtedly the main attractions during a Swiss winter. With its world-class ski resorts, Switzerland offers a paradise for winter sports enthusiasts of all levels. From the iconic slopes of Zermatt and Verbier to the glamorous resorts of St. Moritz and Gstaad, there are endless options for hitting the slopes and enjoying the thrill of gliding down powdery runs. Even if you're not a skier, you can still soak up the alpine ambiance by indulging in cozy chalets, snowshoeing, or taking scenic cable car rides to witness the majestic beauty of the Swiss Alps.
Winter in Switzerland also brings the enchantment of Christmas markets and festive traditions. Experience the magic of the season by strolling through charming market stalls adorned with twinkling lights and adorned with holiday decorations. The Christmas markets in Zurich, Basel, and Lucerne offer a sensory delight with their aromatic food, traditional handicrafts, and cheerful atmosphere. Don't miss the opportunity to sample Swiss specialties like raclette, fondue, and gingerbread cookies while sipping on warm mulled wine.
For those seeking relaxation, Switzerland's thermal baths are the perfect retreat during the winter months. Immerse yourself in warm mineral-rich waters, surrounded by snow-covered landscapes, and let the soothing properties of the thermal baths rejuvenate your body and soul. Popular destinations include the Bains de Lavey, Leukerbad, and the historic town of Baden.
Winter in Switzerland also invites you to witness captivating winter events and festivals. The International Balloon Festival in Château-d'Oex features a stunning display of hot air balloons against the snow-capped peaks, while the Fête de l'Escalade in Geneva commemorates the city's history with reenactments, parades, and delicious chocolate pots. Experience the magic of the annual White Turf horse races on the frozen Lake St. Moritz, or join in the colorful carnival celebrations of Basel's Fasnacht.
Beyond the festivities, winter in Switzerland offers unparalleled opportunities for photography. Capture postcard-perfect scenes of frozen lakes, snow-capped mountains, and charming alpine villages that exude fairytale charm. From iconic landmarks like the Matterhorn to frozen waterfalls and picturesque Swiss chalets, the winter landscape is a photographer's dream.

Reasons to Visit Switzerland During 2023
There are several compelling reasons to visit Switzerland during 2023. Here are some of the top reasons to consider:
- Breathtaking Natural Beauty: Switzerland is renowned for its stunning landscapes, including the majestic Swiss Alps, pristine lakes, picturesque valleys, and charming villages. Whether you're an outdoor enthusiast or simply seeking breathtaking views, Switzerland's natural beauty will leave you awe-inspired.
- Outdoor Adventures: Switzerland offers a wide range of outdoor activities throughout the year. From skiing and snowboarding in winter to hiking, mountain biking, and paragliding in summer, there's no shortage of thrilling adventures for adrenaline junkies and nature lovers alike.
- Rich Cultural Heritage: Switzerland is a melting pot of diverse cultures and languages, with influences from German, French, Italian, and Romansh traditions. Explore the charming old towns, visit historical landmarks, and indulge in Swiss cuisine and traditions to immerse yourself in the country's unique cultural heritage.
- Year-Round Festivals and Events: Switzerland hosts a variety of exciting festivals and events throughout the year. From colorful carnival celebrations to music festivals, art exhibitions, and Christmas markets, there's always something happening that showcases the country's vibrant culture and traditions.
- Winter Sports Paradise: If you're a fan of winter sports, Switzerland is a dream destination. With world-class ski resorts, well-groomed slopes, and state-of-the-art facilities, you can enjoy thrilling skiing, snowboarding, ice skating, and more in the Swiss Alps.
- Delicious Swiss Cuisine: Switzerland is famous for its delectable cuisine, from Swiss cheese and chocolate to fondue and raclette. Indulge in a variety of mouthwatering dishes, savor fine wines, and treat yourself to Swiss chocolate and pastries that will tantalize your taste buds.
- Picturesque Swiss Villages: Switzerland is dotted with picturesque villages that seem straight out of a fairytale. Explore charming towns like Zermatt, Lucerne, and Gruyères, where you can wander through narrow cobblestone streets, admire the traditional architecture, and experience the warm hospitality of the locals.
- Sustainable Tourism: Switzerland is committed to sustainable tourism practices, making it an ideal destination for eco-conscious travelers. You can explore nature reserves, participate in eco-friendly activities, and support local initiatives that prioritize environmental conservation.
Whether you're seeking adventure, cultural experiences, natural beauty, or simply a peaceful escape, Switzerland offers a wealth of reasons to make it your destination of choice in 2023.

Expected Temperatures in Switzerland Throughout the Year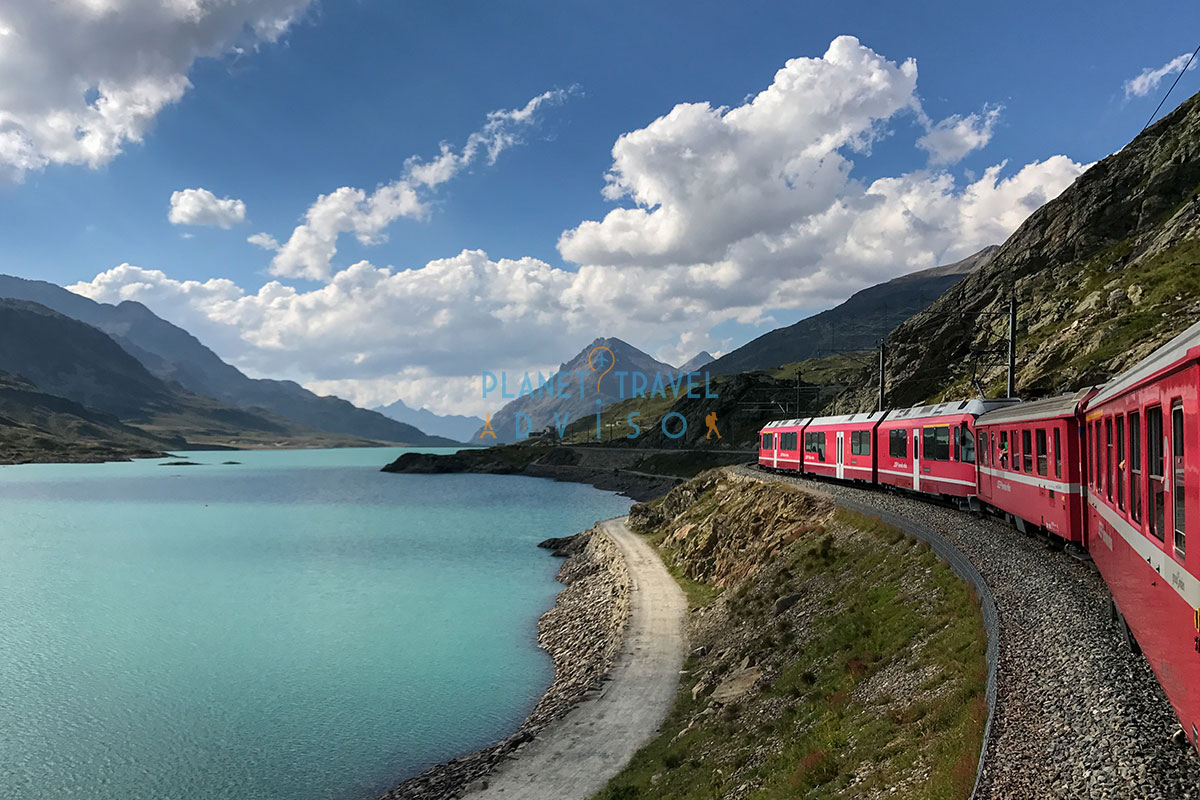 Understanding Switzerland's climate throughout the year is essential for planning your visit and making the most of your time in this stunning country.
| Month | January | February | March | April | May | June | July | August | September | October | November | December |
| --- | --- | --- | --- | --- | --- | --- | --- | --- | --- | --- | --- | --- |
| Avg Temp | -2°C to | -1°C to | 1°C to | 4°C to | 9°C | 12°C | 14°C | 14°C | 11°C to | 6°C to | 1°C to | -1°C to |
| Range (°C) | 4°C | 5°C | 9°C | 13°C | 17°C | 21°C | 24°C | 24°C | 19°C | 13°C | 7°C | 4°C |
Please note that these temperature ranges are average values and can vary from year to year. Additionally, the temperatures can vary depending on the specific region and altitude within Switzerland. It's advisable to check the weather forecast closer to your travel dates for more accurate and up-to-date information.

Best Time to Visit Switzerland 2024
My recommendation for the best time to visit Switzerland in 2024 is June. The weather is starting to warm up, but it's not too hot yet. The flowers are in bloom, and the crowds haven't arrived yet. This is a great time to hike in the mountains, go skiing or snowboarding, or visit the Swiss Alps. 
Here are some of the reasons why I recommend June:
The weather is pleasant. The average temperature in June is 20°C (68°F), with highs of up to 25°C (77°F) and lows of 15°C (59°F). This is perfect weather for enjoying the outdoors.
The crowds are smaller. June is before the peak tourist season, so you'll have fewer people to share the trails and attractions with.
The flowers are in bloom. June is one of the best times to see the wildflowers in Switzerland. The meadows are a colorful carpet of blooms, including Edelweiss, crocuses, and forget-me-nots.
There are plenty of activities to enjoy. Whether you're interested in hiking, skiing, snowboarding, or visiting the Swiss Alps, you'll find plenty to do in Switzerland in June.
If you're planning a trip to Switzerland in 2024, I highly recommend visiting in June. You'll enjoy the pleasant weather, smaller crowds, and beautiful flowers.

10 Travel Tips When Visiting Switzerland in 2023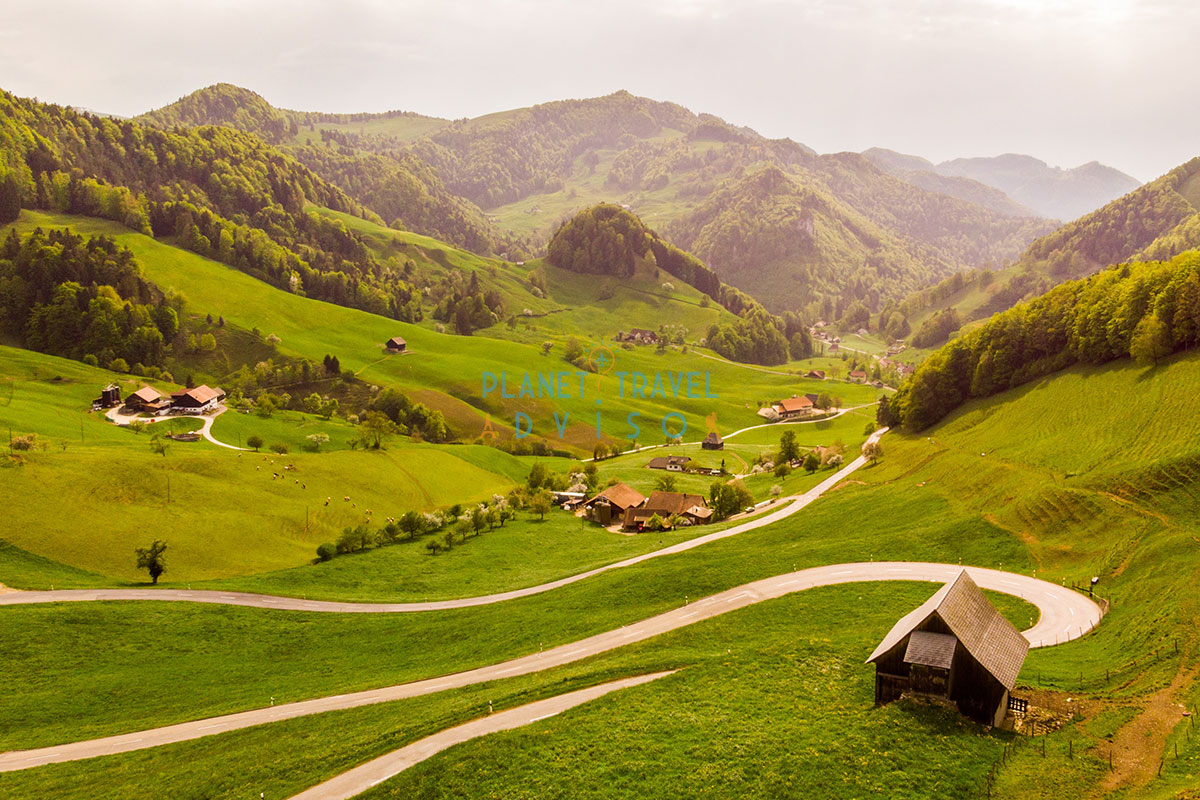 When planning your visit to Switzerland in 2023, here are 10 travel tips to help you make the most of your trip:
Plan and book in advance: Switzerland is a popular tourist destination, so it's advisable to plan and book your accommodations, flights, and activities well in advance to secure the best options and prices.
Pack for the weather: Switzerland's weather can vary greatly depending on the season and region. Pack layers, including warm clothing, waterproof gear, and sturdy footwear, especially if you plan to engage in outdoor activities or visit higher altitudes.
Get a Swiss Travel Pass: Consider purchasing a Swiss Travel Pass, which offers unlimited travel on public transportation, including trains, buses, and boats. It can provide convenience and cost savings if you plan to explore multiple regions in Switzerland.
Explore beyond the major cities: While Zurich, Geneva, and Lucerne are popular destinations, don't miss the opportunity to explore smaller towns and rural areas. Switzerland's countryside is filled with charming villages, stunning landscapes, and authentic cultural experiences.
Try local cuisine: Switzerland is renowned for its cheese, chocolate, and fondue. Embrace the culinary delights by trying local specialties such as raclette, rösti, Swiss chocolate, and traditional Alpine dishes. Don't forget to sample regional wines and cheeses as well.
Stay hydrated: Whether you're visiting in summer or winter, staying hydrated is important, especially at higher altitudes. Carry a reusable water bottle and drink plenty of water throughout the day to prevent altitude sickness and maintain your well-being.
Learn basic German, French, or Italian phrases: Switzerland has four official languages: German, French, Italian, and Romansh. While many Swiss residents speak English, it's helpful to learn a few basic phrases in the local language to enhance your interactions and show respect for the local culture.
Respect local customs and etiquette: Swiss people value politeness, punctuality, and cleanliness. Follow local customs, such as greeting with a handshake, being punctual for appointments, and disposing of trash properly. It's also customary to say "grüezi" when entering a shop or restaurant.
Embrace sustainable travel: Switzerland is known for its commitment to sustainability. Be mindful of your environmental impact by using public transportation, recycling, and respecting nature. Support local businesses and purchase souvenirs that are locally made or eco-friendly.
Embrace the local transportation system: Switzerland boasts an efficient and well-connected public transportation system. Instead of relying solely on taxis or rental cars, take advantage of trains, trams, and buses to explore the country. Not only is it an eco-friendly option, but it also offers stunning scenic routes and convenient access to both popular tourist destinations and off-the-beaten-path gems.
By keeping these travel tips in mind, you'll be well-prepared to have an enjoyable and memorable visit to Switzerland in 2023.

Conclusion
In conclusion, Switzerland is a year-round destination with each season offering its own unique charms. Whether you prefer winter sports, spring blooms, summer adventures, or autumn foliage, there's a perfect time to visit. No matter where you go, Switzerland's stunning landscapes, rich culture, and warm hospitality will create lasting memories.
Source of this video: Switzerland Insider Youtube
FAQ
What is the best time to visit Switzerland for winter sports?
The best time to visit Switzerland for winter sports like skiing and snowboarding is typically from December to February when the snow conditions are optimal, and the ski resorts are fully operational.
When is the peak tourist season in Switzerland?
The peak tourist season in Switzerland is during the summer months of June to August when the weather is pleasant, and outdoor activities such as hiking and sightseeing are popular.
Are there any specific events or festivals to consider when planning a visit to Switzerland?
Switzerland hosts a range of events and festivals throughout the year. Some notable ones include the Montreux Jazz Festival in July, Basel Carnival in February/March, and the Lucerne Festival in summer, showcasing the country's rich cultural scene.
What are the advantages of visiting Switzerland during the shoulder seasons of spring and autumn?
Visiting during the shoulder seasons of spring (April to May) and autumn (September to October) offers several advantages, including fewer crowds, lower accommodation prices, and pleasant weather for outdoor activities such as hiking or enjoying the vibrant colors of spring blooms or autumn foliage.