How to Plan A Trip to England 2023/2024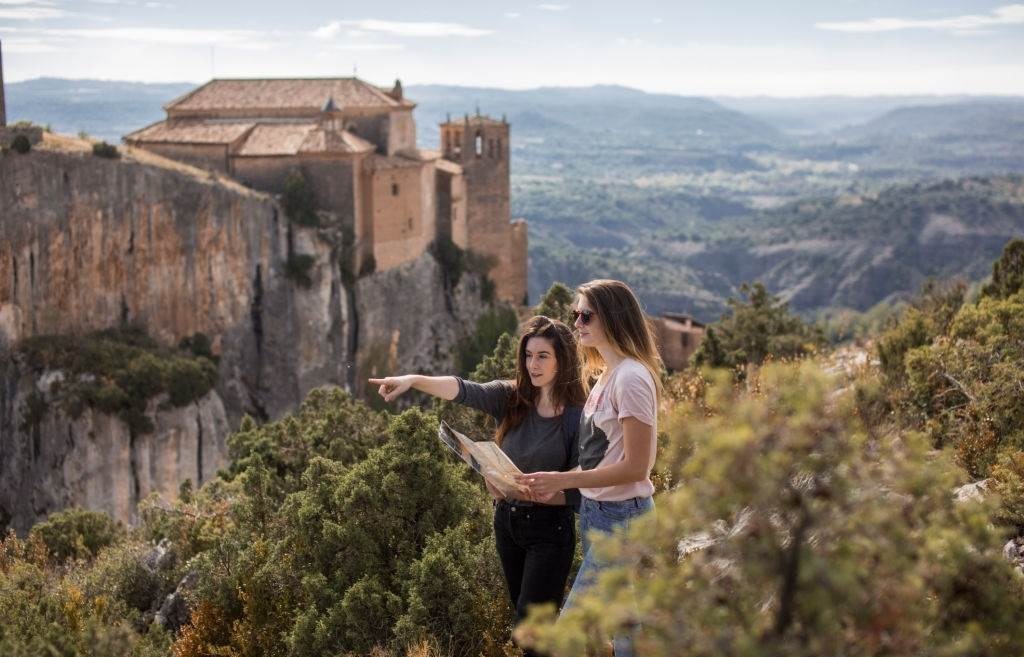 This article was created by a dedicated and authentic team of passionate travelers from the PTA Team, who are not only experienced travel experts but also proud members of the World Travel & Tourism Council (WTTC). Our sole purpose is to assist and support fellow travelers in planning their tours with utmost care and precision. With exclusive information, valuable insights, and meticulous analysis, we strive to provide high-quality content that leaves no room for mistakes. Count on us to deliver comprehensive destination reports and all the necessary information to ensure an exceptional and well-planned travel experience for you. Learn More
England, a timeless tapestry of tradition and modernity, beckons travelers with its captivating blend of history, culture, and natural wonders. Planning a trip to this enchanting corner of the world promises an unforgettable journey through iconic cities, picturesque landscapes, and a rich heritage that spans centuries.
From the cosmopolitan allure of London, where the historic coexists seamlessly with the contemporary, to the mystical allure of Stonehenge, where ancient mysteries continue to baffle and intrigue, England offers a captivating range of experiences. Whether you're an avid history buff, a nature enthusiast, or a culinary adventurer, England has something special in store for you.
Yet, embarking on this adventure requires thoughtful preparation. The key to a successful trip lies in meticulous planning and careful consideration of the myriad choices at your disposal. In this article, we will take you through the essential steps of crafting the perfect English itinerary, from setting your travel goals and budget to selecting the must-visit destinations and immersing yourself in the local culture. So, let the journey begin as we unravel the secrets of planning an extraordinary trip to England, where each moment promises to be a page in your personal travel story.
1- Buy Tickets Well in Advance of Travel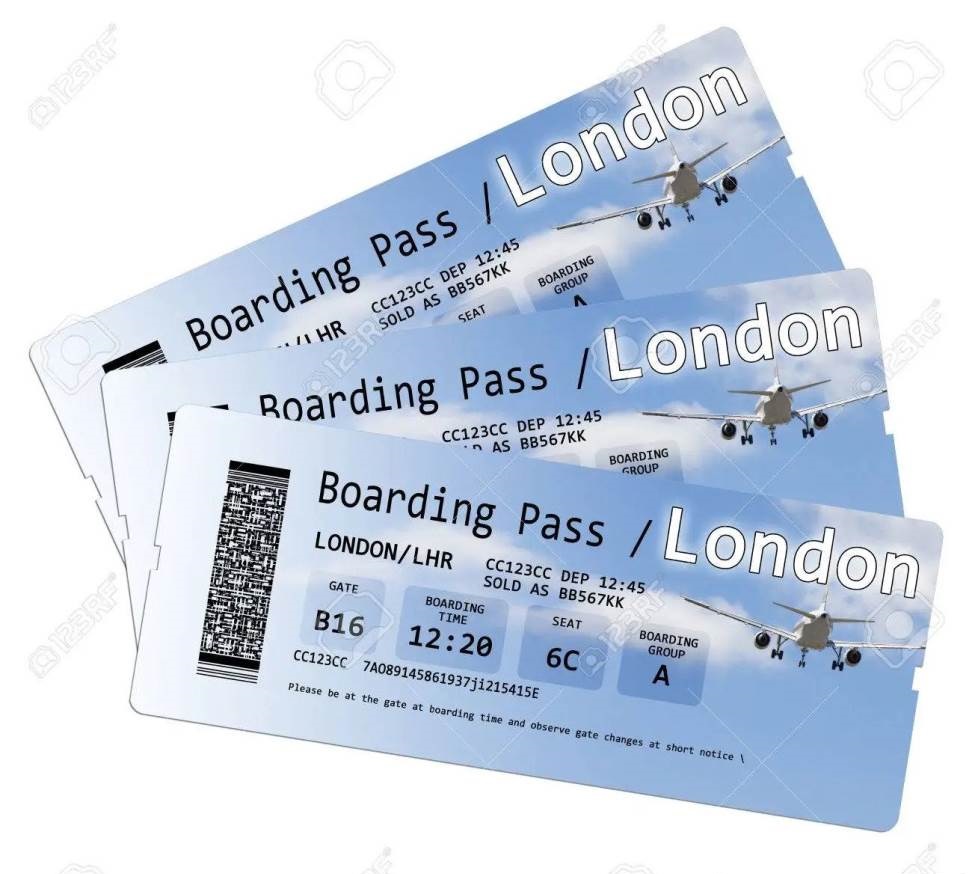 Buying tickets well in advance of your travel plans is a savvy strategy that can save you both time and money, especially when planning a trip to a destination as diverse and bustling as England. Whether you're eager to explore the historic streets of London, traverse the tranquil landscapes of the Lake District, or delve into the rich cultural tapestry of Edinburgh, securing your tickets early is a valuable step in ensuring a smooth and enjoyable journey.
1. Flight Tickets: When planning an international trip to England, booking your flight tickets well in advance can lead to significant savings. Airlines often release their schedules and fares up to a year in advance, and prices tend to be lower when you book early. Additionally, by securing your tickets early, you have a wider selection of flight options, including more convenient departure times and better seat choices. Be sure to compare prices across different airlines and consider flexible travel dates to find the best deals.
2. Train Tickets: England boasts an efficient and extensive rail network, making train travel a popular choice for both domestic and international journeys. Whether you plan to explore the English countryside or take a quick ride from London to other cities like Manchester or Edinburgh, booking train tickets in advance is advisable. Advance train tickets often come with discounts, and you can reserve seats on high-demand routes. Websites like National Rail and Trainline offer easy online booking options.
3. Attraction Tickets: Many popular attractions in England, such as the Tower of London, Buckingham Palace, and the British Museum, often experience long lines, especially during peak tourist seasons. To bypass these queues and ensure entry, it's wise to purchase tickets for these attractions well ahead of your visit. Many attractions offer online ticket booking, allowing you to select specific time slots and even enjoy discounted rates for booking in advance.
4. Event Tickets: England hosts a wide range of festivals & events, from theater productions in London's West End to sports matches at iconic stadiums like Wembley and Old Trafford. These events can quickly sell out, so if there's a specific show, concert, or game you're eager to attend, securing your tickets early is essential. Websites like Ticketmaster and official event websites are reliable sources for purchasing event tickets well in advance.
5. Transportation Passes: If you plan to use public transportation extensively during your stay in England, consider purchasing transportation passes or cards in advance. For instance, the Oyster card in London offers convenient access to buses, trams, and the Underground, often at a reduced rate compared to individual tickets. These passes can be purchased online or at designated locations, allowing you to start your journey hassle-free.
2- Take Your Children on Free Tours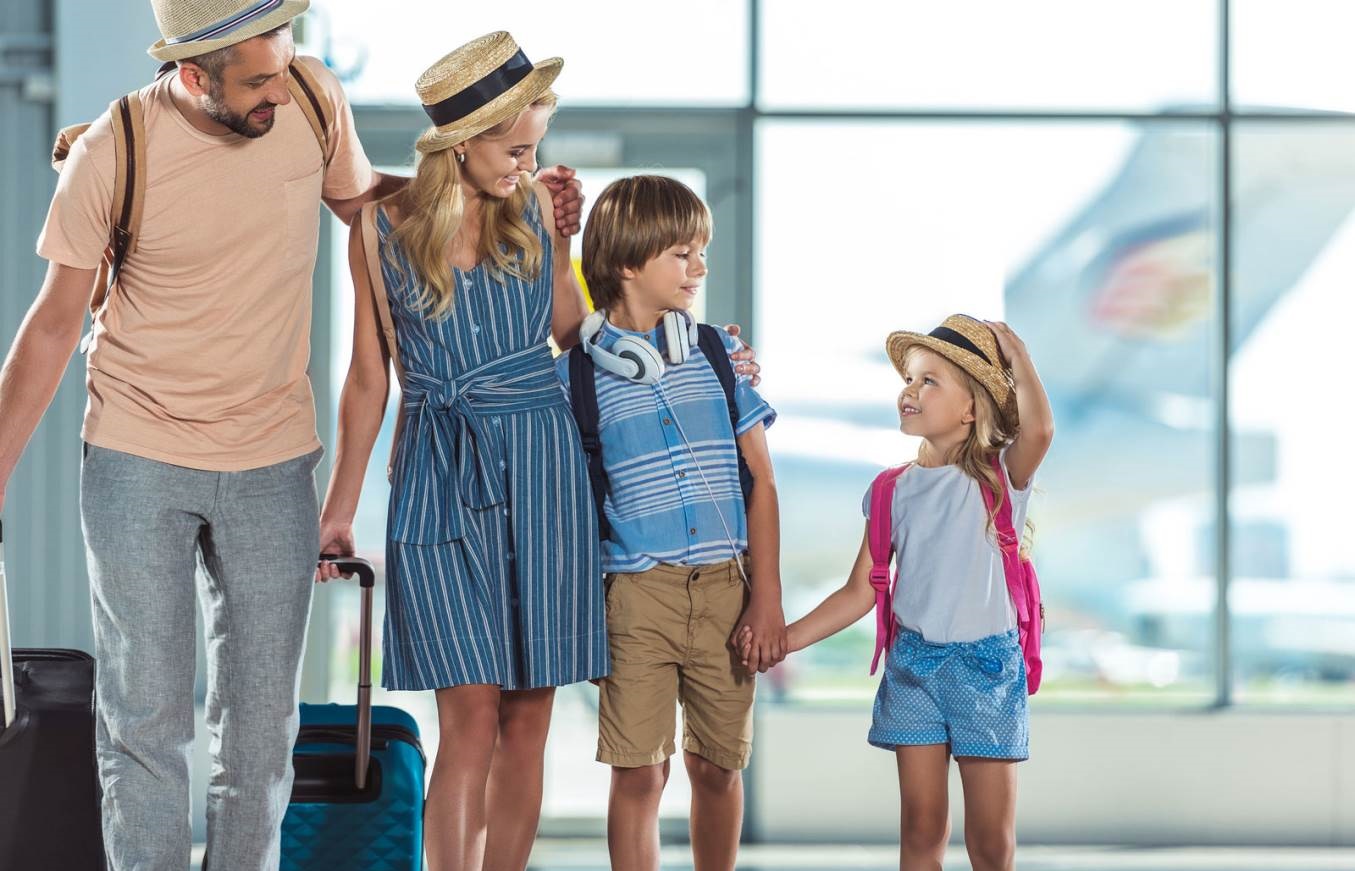 Traveling to England with your children is an opportunity to introduce them to the rich history and vibrant culture of this enchanting country. One way to make your family trip to England more engaging and informative is by exploring its heritage through free tours to England. These tours provide a fantastic platform for children to immerse themselves in the stories and landmarks that define England's past and present.
When you embark on a free tour in England, your children will have the chance to learn in a dynamic and interactive way. Knowledgeable local guides often tailor their tours to engage young minds, sharing captivating anecdotes and intriguing facts about England's history, architecture, and culture. These stories come to life against the backdrop of historic sites, making the experience both educational and entertaining.
Additionally, participating in free tours can be a budget-friendly way to explore England with your family. Traveling with children can be costly, but these tours allow you to discover iconic landmarks, such as London's historic neighborhoods or Oxford's renowned colleges, without straining your wallet. By taking advantage of these complimentary tours, you can allocate your budget for other family adventures, like visiting museums, enjoying traditional British cuisine, or taking in a West End show. Ultimately, free tours in England provide a window into its cultural tapestry, allowing your children to gain a deeper understanding of the destination while creating lasting memories of your family's journey together.
3- Follow Websites Offers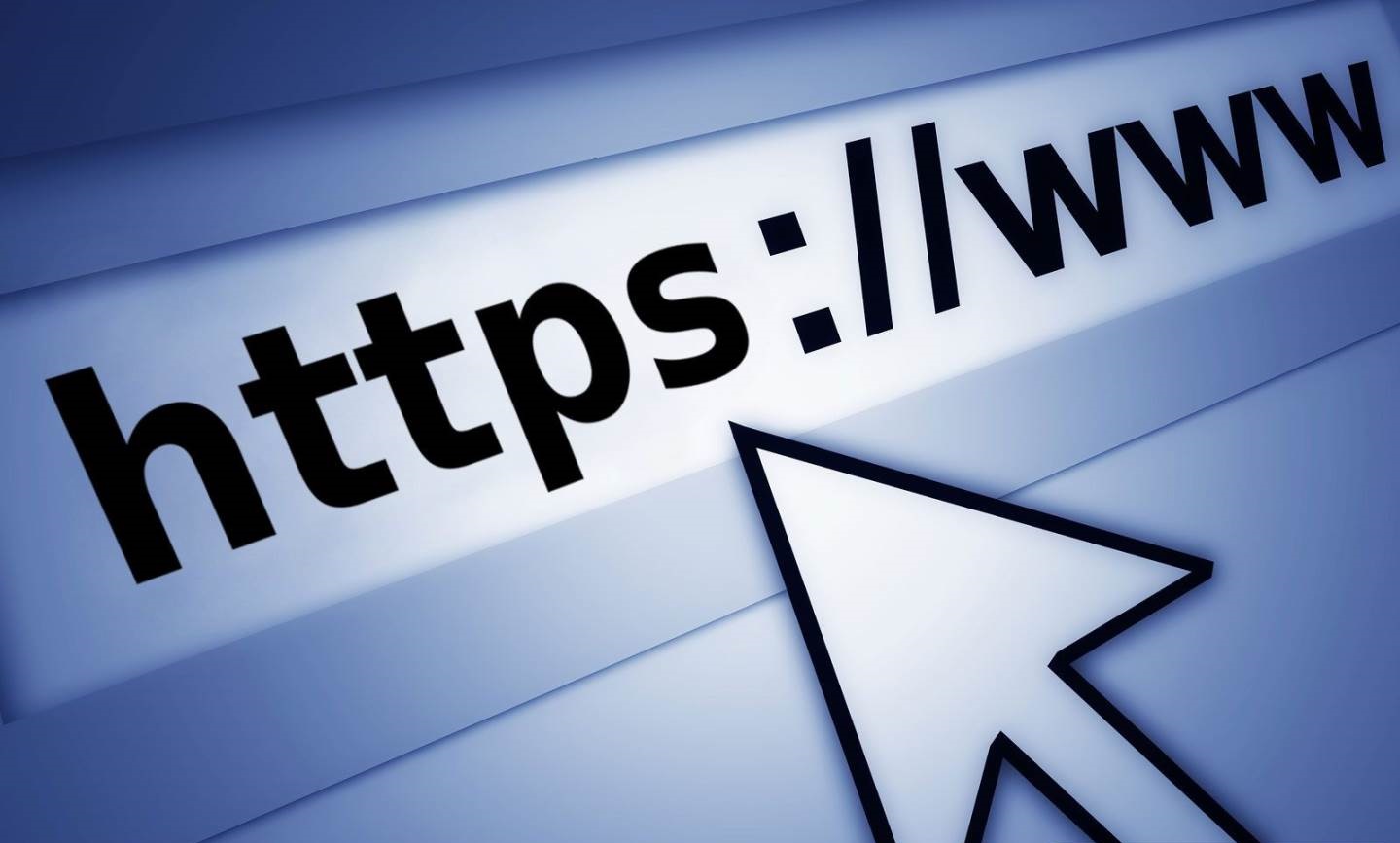 When planning a trip to England, taking advantage of websites that offer deals, discounts, and helpful information can significantly enhance your travel experience while saving you money. Here are some websites that you should consider using:
1. Skyscanner (www.skyscanner.net): Skyscanner is a valuable resource for finding and comparing flight deals to and within England. You can set up price alerts to track airfare changes and find the best time to book your flights.
2. Airbnb (www.airbnb.com): If you're looking for unique and budget-friendly accommodation options, Airbnb allows you to book everything from apartments to cottages. It often offers a local experience that hotels may not provide.
3. Booking.com (www.booking.com): Booking.com is a comprehensive platform for booking hotels, hostels, and guesthouses in England. It provides user reviews, flexible booking options, and often features special deals and discounts.
4. National Rail (www.nationalrail.co.uk): For train travel within England, the National Rail website is a go-to resource. You can find schedules, book tickets, and discover rail passes and offers for exploring the country by train.
5. VisitBritain Shop (www.visitbritainshop.com): This official website offers tickets to popular attractions, tours, and transportation passes in England. You can often find combo deals and discounts on entry to iconic sites.
6. VisitEngland (www.visitengland.com): VisitEngland's official website is a treasure trove of travel information, including guides to destinations, events, and accommodations. It's a great resource for trip planning.
7. Time Out London (www.timeout.com/london): Time Out provides insight into events, restaurants, and activities in London. Check their website for up-to-date information on what's happening in the city.
8. The Trainline (www.thetrainline.com): This website offers train ticket booking and information for the entire UK, including England. Look out for advance booking discounts and mobile ticket options.
9. Transport for London (www.tfl.gov.uk): If you're planning to explore London, Transport for London's website provides essential information on public transportation, including the London Underground, buses, and trams.
10. MoneySavingExpert (www.moneysavingexpert.com): This website provides tips, advice, and alerts on money-saving opportunities related to travel. It often highlights deals on flights, accommodation, and attractions.
11. English Heritage (www.english-heritage.org.uk): If you're interested in visiting historical sites and landmarks, English Heritage offers passes and membership options that can save you money on entry fees.
12. The Guardian Travel (www.theguardian.com/travel): The travel section of The Guardian provides insightful articles, travel guides, and recommendations for exploring England.
By utilizing these websites, you can stay informed about special offers, discounts, and valuable travel information while planning your trip to England. Be sure to compare prices, read reviews, and take advantage of any promotions to make your journey more enjoyable and cost-effective.
4- Train Transportation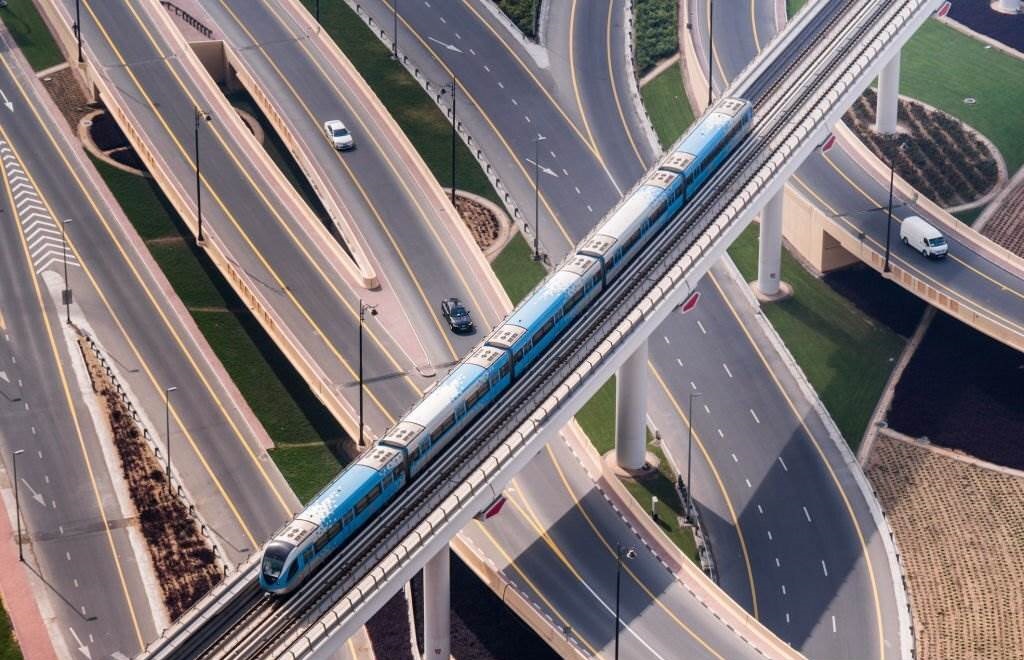 Train transportation in England is a vital component of the country's travel infrastructure, offering an extensive network that connects major cities, towns, and picturesque regions. Whether you're a resident commuting to work or a tourist exploring England's diverse landscapes, the railway system is known for its efficiency, convenience, and scenic journeys. In this comprehensive guide, we'll delve into the various aspects of train transportation in England to help you navigate the system effectively.
England's national rail network encompasses a vast web of tracks and stations, ensuring that both urban and rural areas are well-connected. This extensive network allows travelers to reach their desired destinations with ease, whether it's the bustling streets of London or the tranquil countryside of the Lake District.
England's rail system is served by a variety of train operators, each managing specific routes and regions. Whether you're traveling in the South with operators like Southern Rail or venturing to the North with Northern Rail, you'll find a range of options tailored to your needs.
Train fares in England are influenced by factors such as distance, booking time, and class of travel. This diversity in fare types allows passengers to select the most suitable ticket options, ensuring that their journey aligns with both their budget and preferences.
England's rail system offers a wide array of ticket types to cater to different passenger requirements. From Advance Tickets for those who plan ahead to flexible Anytime Tickets and Season Tickets designed for regular commuters, there's a ticket to match every travel style.
In the heart of England's capital, London, the Oyster card and contactless payment methods have revolutionized the way residents and tourists navigate the city's extensive public transportation system. These convenient payment options make traveling within Greater London, encompassing buses, trams, the Underground, and more, hassle-free and cost-effective.
5- Learn About Foods and Drinks in England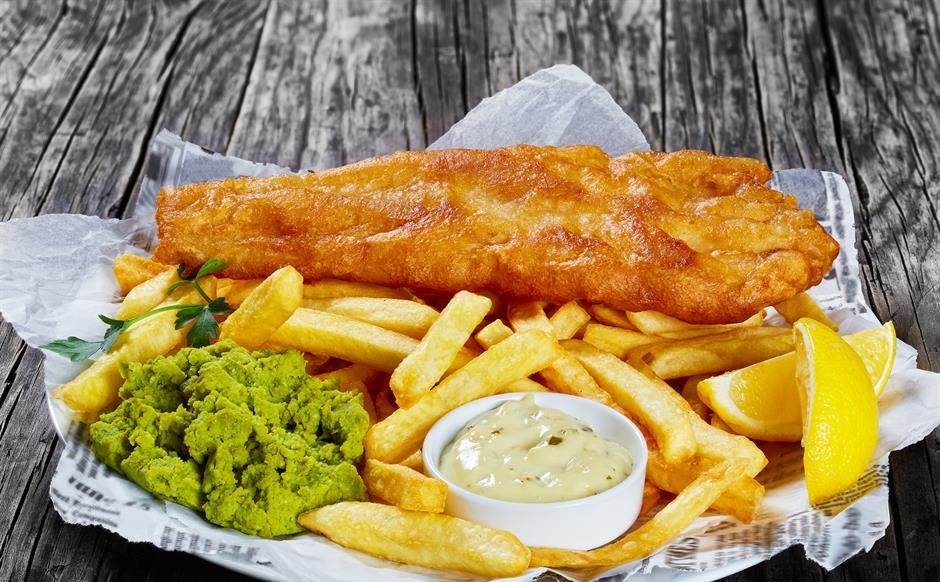 England has a unique and diverse culinary scene that reflects its rich history, cultural diversity, and proximity to the sea. From traditional pub fare to fine dining restaurants, there is something for everyone when it comes to food and drink in England. Here are some of the highlights of England's culinary scene:
1-Traditional Dishes
England is famous for its hearty and comforting traditional dishes, such as fish and chips, bangers and mash, and shepherd's pie. These dishes typically feature simple ingredients like meat, potatoes, and vegetables, but are elevated by rich sauces and spices. Other popular dishes include roast beef with Yorkshire pudding, steak and kidney pie, and Cornish pasties.
2-Local Specialties
England has a wide variety of local specialties that vary by region. In the north, for example, you'll find dishes like black pudding and Lancashire hotpot, while in the south, you'll find dishes like jellied eels and Sussex pond pudding. Other local specialties include Cornish cream teas, Devonshire clotted cream, and the famous Melton Mowbray pork pie.
3-Seafood
With its long coastline, England is known for its fresh and delicious seafood. Popular dishes include fish and chips, oysters, lobster, and crab. The town of Whitstable in Kent is particularly famous for its oysters, while the seaside town of Padstow in Cornwall is known for its seafood restaurants.
4-Dining Destinations
England has a thriving dining scene with a range of options to suit all budgets and tastes. London, in particular, is home to some of the world's best restaurants, including The Fat Duck, The Ledbury, and Sketch. Other popular dining destinations include Manchester, Bristol, and Newcastle.
5-Pubs
Pubs are an important part of England's food and drink scene and are a great place to sample traditional dishes and local beers. Many pubs serve classic pub fare like fish and chips, pies, and roast dinners, and some even have Michelin-starred chefs. Pubs are also a great place to try local beers and ciders, and to soak up the atmosphere of a traditional English pub.
6- Know Well These Travel Tips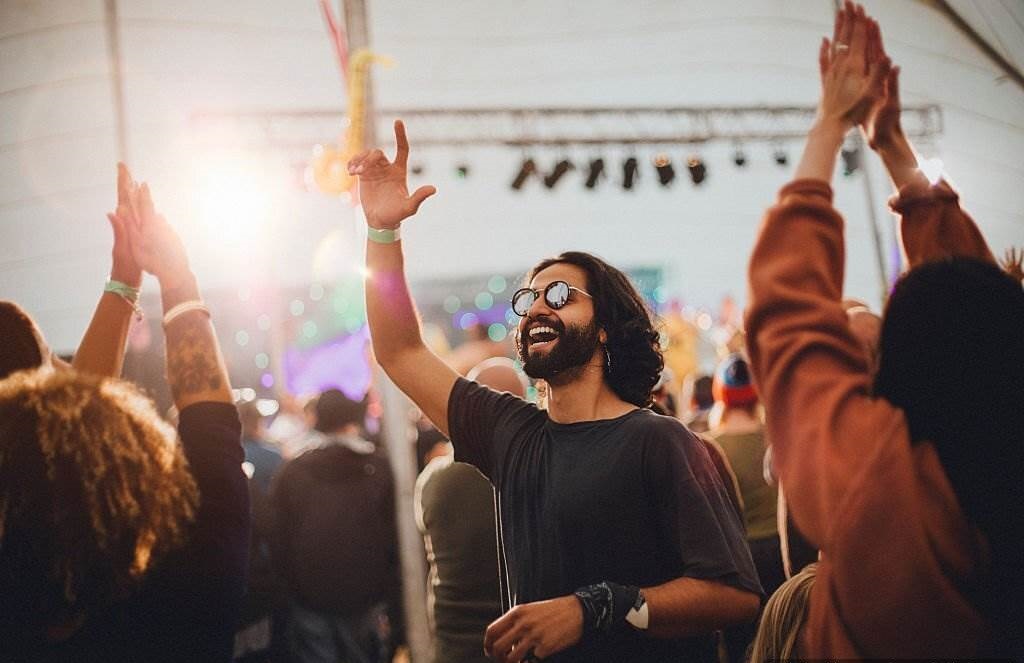 Traveling to England can be an incredible experience, but it's essential to be well-prepared to make the most of your trip. Here are some travel tips to help you navigate England like a pro:
A- Local Customs and Etiquette
Like any country, England has its own customs and etiquette that visitors should be aware of. Some general tips include being punctual, saying "please" and "thank you," and avoiding loud or disruptive behavior in public places. Tipping is also customary in restaurants, bars, and cafes, and is typically around 10% of the total bill.
B- Safety Considerations
England is generally a safe country to visit, but it's always a good idea to take precautions. Be aware of your surroundings, especially when traveling alone or at night. Keep your valuables secure and avoid carrying large amounts of cash. In addition, be sure to follow local safety guidelines, such as wearing a helmet when cycling or crossing the street at designated crosswalks.
C- Weather
England is known for its unpredictable weather, so it's a good idea to pack for all types of weather. Be sure to bring layers and a waterproof jacket, as rain is common throughout the year.
D- Language
English is the official language of England, but there are many regional accents and dialects that can be difficult to understand. If you're having trouble understanding someone, don't be afraid to ask them to repeat themselves or to speak more slowly.
E- Currency of England
The currency in England is the British pound (GBP). Be sure to exchange your currency before you arrive or withdraw cash from an ATM. Credit cards are widely accepted, but it's always a good idea to carry some cash for smaller purchases or in case of an emergency.
F- Health
England has a high standard of healthcare, but visitors should still take precautions to stay healthy. Be sure to drink plenty of water, get enough rest, and wash your hands frequently. If you have any pre-existing medical conditions, be sure to bring all necessary medications and information with you.
G- Tips for Saving Money
There are many apps on smartphones that you can download to help you save time, effort, and money while planning your trip, and they help you move around the city you visit. From these apps, for example, the Wego app compares your travel and hotel prices and shows you the best prices in less than 15 seconds.
Plan ahead: The earlier you start planning your trip, the more opportunities you'll have to find deals on flights, accommodations, and attractions.
Use public transportation: England has a well-developed public transportation system, including trains, buses, and the London Underground. Using public transportation is often cheaper than renting a car or taking taxis.
Stay in hostels or Airbnb: Accommodations in England can be expensive, especially in major cities. Consider staying in a hostel or Airbnb to save money on lodging. Hostels often offer private rooms in addition to dorm-style accommodations, and Airbnb can provide more space and amenities for less money than a hotel.
Eat like a local: Eating out in England can be expensive, especially in tourist areas. Try eating at local markets or pubs, which often offer more affordable options. You can also save money by cooking your own meals if your accommodation has a kitchen.
Take advantage of free attractions: England has many free museums, galleries, and historical sites. Do some research before your trip to find free attractions in the areas you'll be visiting.
Purchase attraction tickets in advance: Many popular attractions in England offer discounted tickets if you purchase them in advance. Look for deals online or ask your hotel/hostel for recommendations.
Use student or senior discounts: If you're a student or senior, be sure to ask about discounts at attractions, restaurants, and transportation providers. Many places offer reduced rates for these groups.
7- Enjoy Walking Tours in England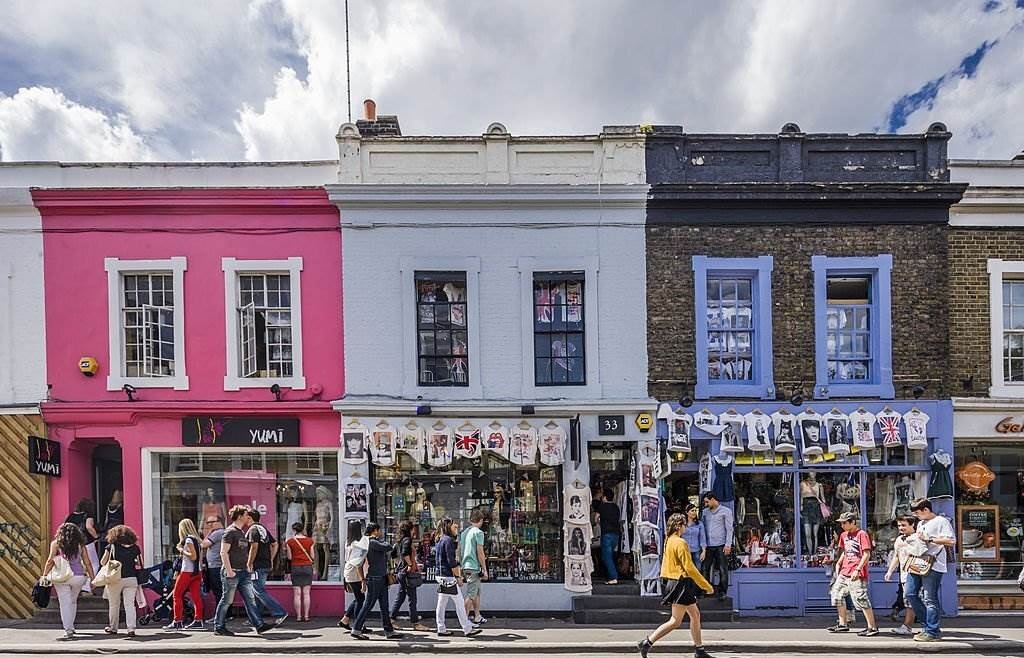 England, with its rich history, diverse culture, and stunning landscapes, offers a treasure trove of experiences to travelers. One of the best ways to immerse yourself in the heart of this captivating country is through walking tours in England. Whether you're strolling through historic cities, meandering along coastal paths, or hiking through picturesque countryside, walking tours in England provide an up-close and personal exploration of its many wonders.
Begin your journey with a walking tour of England's capital, London. With its iconic landmarks, including Big Ben, Buckingham Palace, and the Tower of London, this bustling metropolis is a mecca for history enthusiasts. Walk in the footsteps of royalty as you explore the city's regal palaces, and delve into its rich history with tours focusing on topics like the Tudor dynasty, Victorian era, or World War II. The guided walks through London's historic neighborhoods, such as Westminster and the East End, reveal hidden gems, street art, and the city's vibrant multicultural scene.
Venture beyond the city limits to explore the enchanting countryside of England. The Lake District, with its tranquil lakes, rugged fells, and charming villages, offers numerous walking opportunities. Embark on a guided hike to Scafell Pike, England's highest peak, or take a leisurely stroll along the shores of Lake Windermere. As you traverse the stunning landscapes that inspired literary greats like William Wordsworth and Beatrix Potter, you'll gain a deep appreciation for the natural beauty that defines the Lake District.
For history buffs, a visit to Bath is a must. This historic city, known for its Roman baths and Georgian architecture, is best explored on foot. Wander through the well-preserved Roman Baths and immerse yourself in the city's elegant Regency-era streets during a Jane Austen-themed walking tour. The Roman-built streets of Bath showcase the city's rich heritage and provide a glimpse into its past as a spa town and social hub for the elite.
Further north, the city of York offers a journey through time with its medieval walls, narrow cobblestone streets, and Gothic architecture. Join a guided tour that leads you to the heart of York's history, from its Viking roots to the medieval era and beyond. Explore the remarkable York Minster, the largest medieval cathedral in Northern Europe, and wander along The Shambles, a picturesque street lined with timber-framed buildings that inspired the wizarding world of Harry Potter.
If you're drawn to the rugged beauty of coastal landscapes, the South West Coast Path offers an unforgettable walking experience. This long-distance trail covers over 600 miles along the southwestern coast of England, boasting breathtaking views of cliffs, beaches, and seaside villages. The Jurassic Coast, a UNESCO World Heritage Site, reveals millions of years of geological history, and guided fossil hunting tours allow you to uncover ancient treasures hidden within the rocks.
For a taste of quintessential English charm, explore the Cotswolds, a region renowned for its honey-colored stone villages and rolling hills. Guided walking tours in the Cotswolds showcase the picturesque villages of Bourton-on-the-Water, Bibury, and Castle Combe. Meander along scenic footpaths, admire charming thatched cottages, and pause at cozy tearooms for a traditional cream tea.
As you embark on these walking tours in England, be sure to wear comfortable shoes, dress appropriately for the weather, and carry essentials like water, sunscreen, and a map. Guided tours often provide valuable insights from knowledgeable local guides, but self-guided options are also available for those who prefer to explore at their own pace. Whether you're unraveling the mysteries of historic cities, breathing in the fresh air of the countryside, or gazing at coastal vistas, walking tours offer an intimate and enriching way to discover the beauty and culture of England, one step at a time.
8- Pack the Most Fitting Clothes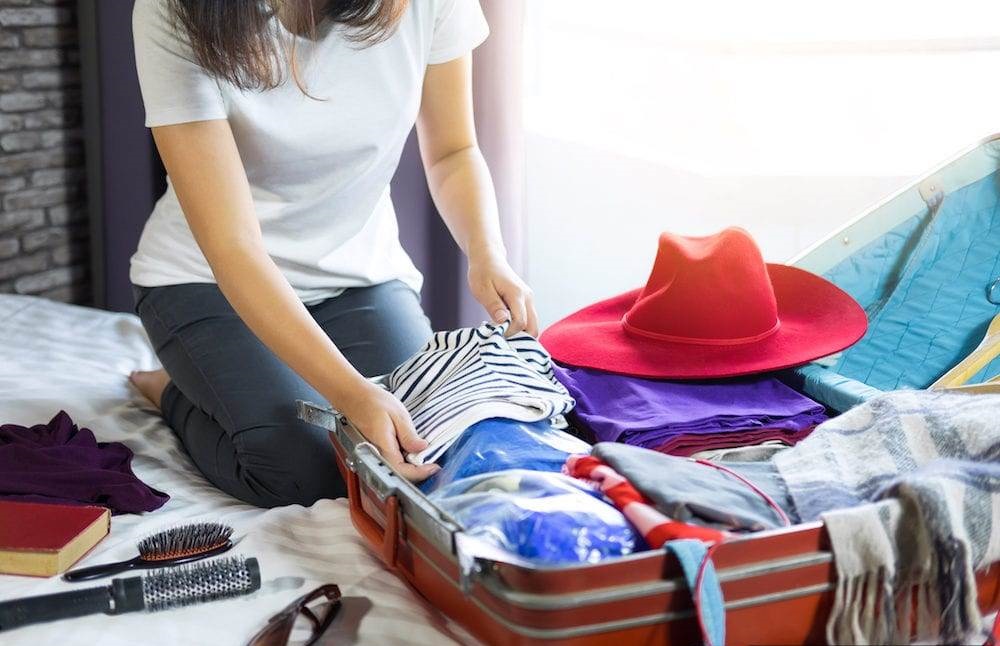 When packing for a trip to England, prioritizing the most fitting clothes is essential to ensure comfort and adaptability to the country's ever-changing weather and diverse cultural scenes. England's climate is renowned for its unpredictability, so packing with versatility in mind is key. Begin with a selection of lightweight, breathable base layers that can be layered or removed as needed to accommodate fluctuating temperatures. Be sure to include a waterproof jacket or coat with a hood to shield yourself from the occasional rain showers, particularly in cities like London and Manchester.
Comfortable walking shoes are an absolute must, as England's charm is best discovered on foot. Opt for supportive, comfortable footwear, and consider water-resistant options to stay dry during wet spells. Pack casual attire like jeans, trousers, skirts, and dresses that can be mixed and matched for daily activities. Don't forget to include a few sweaters, long-sleeve shirts, and T-shirts to adapt to varying weather conditions. For formal occasions or upscale dining experiences, bring semi-formal or formal attire such as classic dresses or well-fitted suits.
In addition to clothing, consider practical accessories like a compact umbrella for unexpected rain, a scarf and lightweight gloves for added warmth, and sun protection items like sunglasses and a wide-brimmed hat for occasional sunny days. Ensure you have the right electrical adapters for your devices and consider using packing cubes to keep your clothing organized and maximize luggage space. Whether you're exploring historic cities, countryside landscapes, or coastal areas, packing the most suitable clothing will help you make the most of your trip to England, regardless of the weather or activities on your agenda.
9- Have All Your Medical Services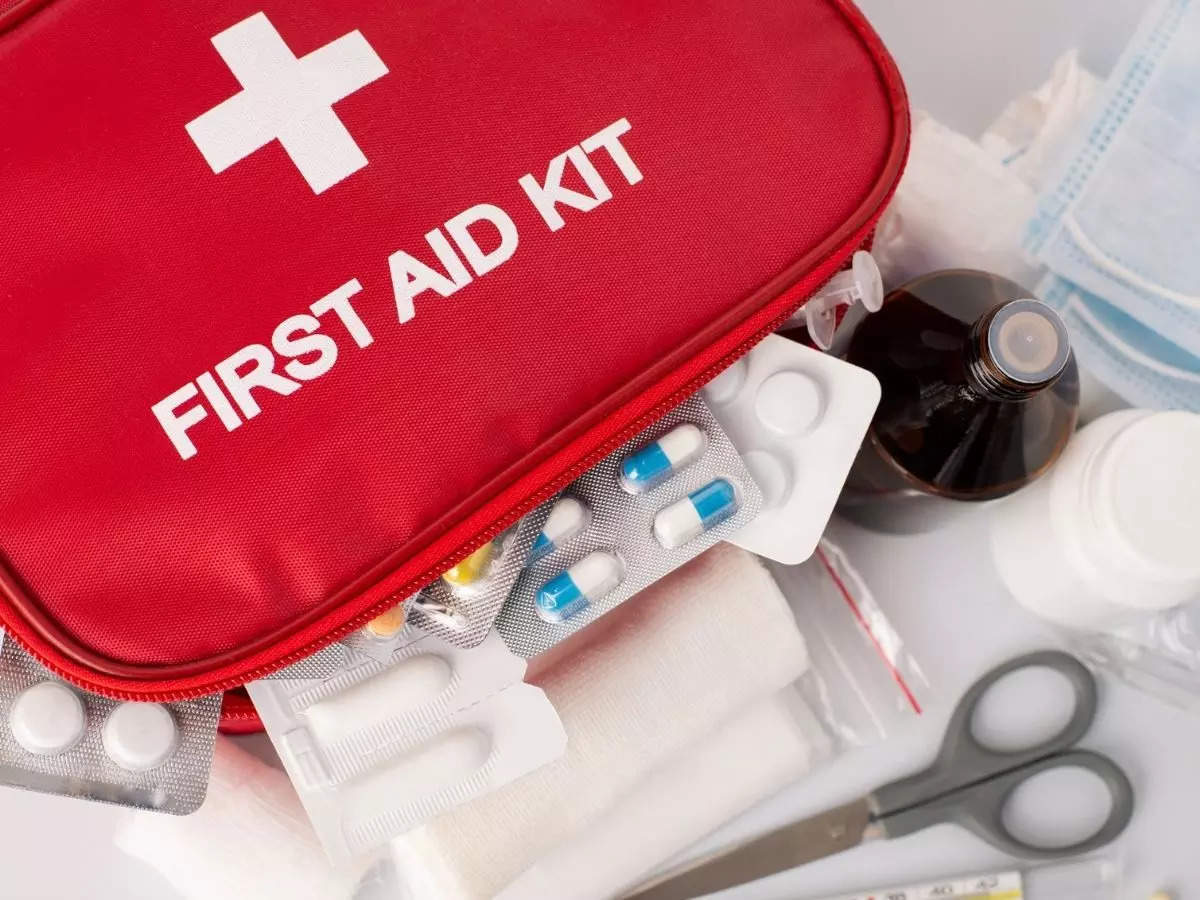 Ensuring access to medical services is a crucial aspect of travel preparation, and when visiting England, a country known for its high-quality healthcare system, you can expect excellent medical services. Here are some key points to consider when it comes to medical services during your trip:
1. Comprehensive Healthcare System: England boasts a comprehensive and publicly funded healthcare system known as the National Health Service (NHS). As a visitor, you can receive medical services through the NHS if you require urgent or emergency care. This includes treatment for illnesses and injuries. However, for non-emergency medical services or routine healthcare, it's advisable to have travel insurance that covers medical expenses, as healthcare for tourists may not be free. Private medical facilities are also available, offering prompt and specialized care for those who prefer it.
2. Travel Insurance: Prior to your trip, it's essential to secure comprehensive travel insurance that covers medical expenses. This insurance should include coverage for any unexpected illnesses, injuries, or medical emergencies that may arise during your stay. Verify that your policy offers sufficient coverage for medical care, hospitalization, and repatriation if necessary. Having travel insurance provides peace of mind and ensures that you'll receive appropriate medical attention without financial burden in case of unforeseen circumstances.
3. Medications and Prescriptions: If you have existing medical conditions and require medication, ensure you have an adequate supply for your entire trip. It's wise to carry your prescriptions and a letter from your healthcare provider explaining your medical needs. You can fill prescriptions at local pharmacies in England if necessary. Pharmacists, often referred to as chemists, can also provide advice on over-the-counter medications for common ailments.
4. Pharmacies and Medical Facilities: Pharmacies (chemists) are readily available in England, and you can find them in most towns and cities. They offer a wide range of over-the-counter medications, health products, and healthcare advice. In case of non-emergency medical issues, you can consult with a pharmacist. For more specialized care, private medical clinics and hospitals are dispersed throughout the country, particularly in major cities. These facilities provide services ranging from general check-ups to specialist consultations and surgeries.
10- Know the Best Time to Visit England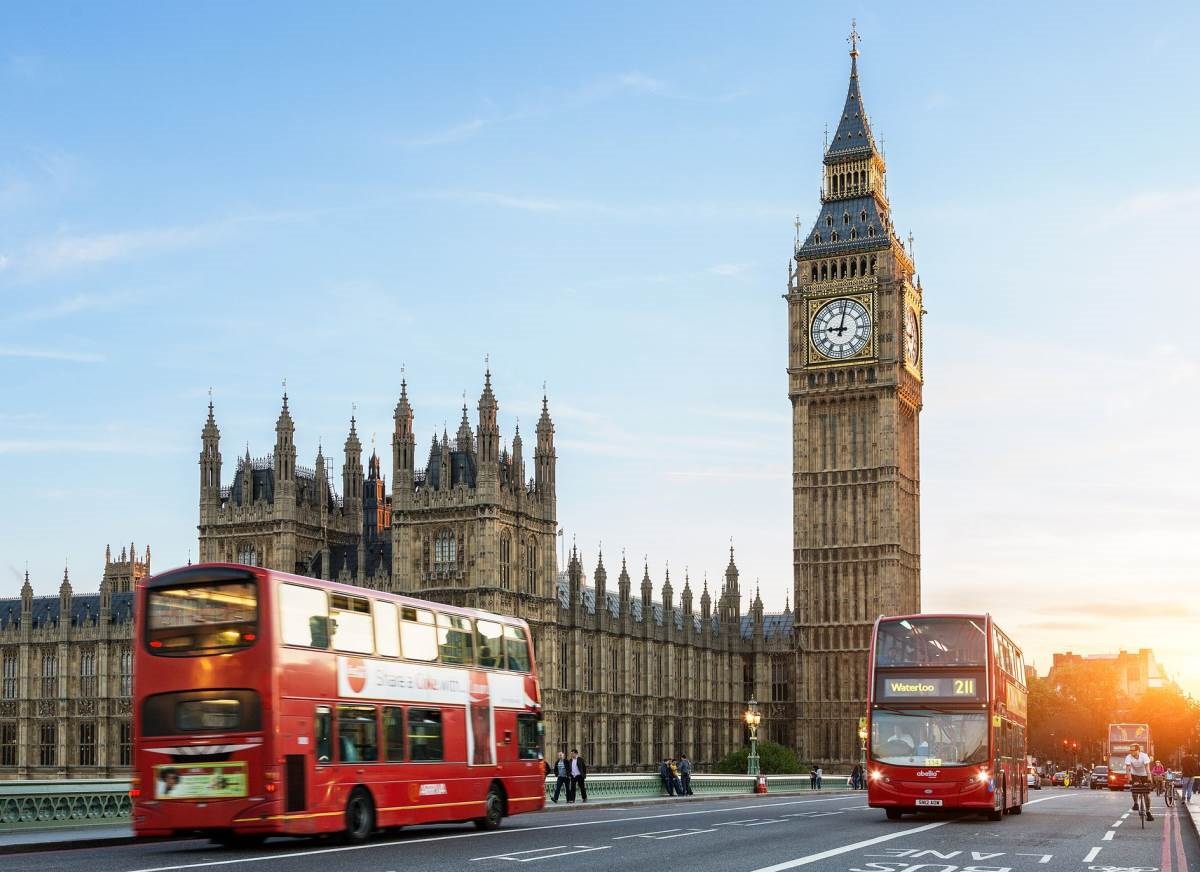 Knowing the best time to visit England can help you plan a more enjoyable trip. The peak tourist season in Britain is from June to August when the weather is generally warm and sunny. However, this is also when prices are highest and crowds are largest, so you may want to consider visiting during the shoulder seasons of April to May or September to October when the weather is still pleasant but prices and crowds are lower.
If you're interested in seeing the countryside in bloom, springtime (March to May) is a great time to visit, while the fall (September to November) is ideal for autumn foliage. Winter (December to February) can be cold and rainy, but it's a great time to visit Christmas markets and experience Christmas traditions in England. Ultimately, the best time to visit Britain depends on your interests and preferences, so do some research and plan accordingly to make the most of your trip. 
11- Search for a Good Accommodation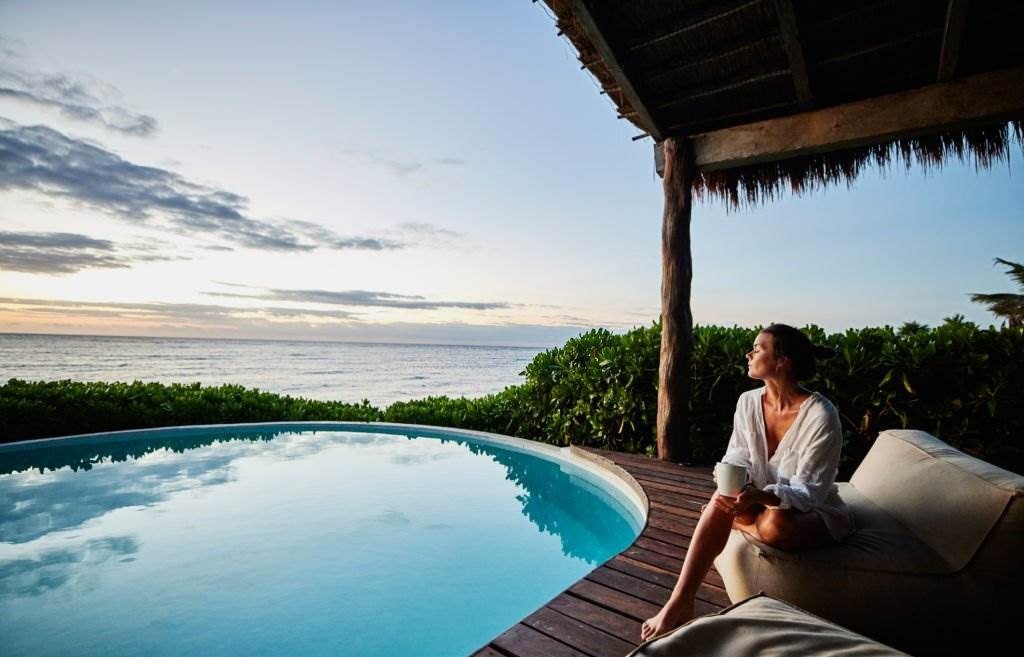 Searching for the best accommodation in England involves a few key steps to ensure a comfortable and enjoyable stay. Here's a guide to help you find the perfect place to stay:
Begin by determining your budget for accommodation. England offers a diverse range of options, from economical hostels and guesthouses to luxurious hotels in England and charming bed and breakfasts. Having a clear budget in mind will help narrow down your choices. Additionally, consider your preferences, such as the type of environment you prefer (city, countryside, coastal), the level of comfort you desire, and any specific amenities you prioritize.
The location of your accommodation can significantly influence your overall experience. Decide on the city or region you plan to visit in England, and then narrow down your options based on proximity to attractions, public transportation, and the ambiance you're seeking. If you're exploring cities like London or Manchester, central locations may be convenient for sightseeing. In contrast, if you're looking for a peaceful retreat, consider accommodations in the countryside or coastal towns.
England offers a variety of accommodation types to cater to different preferences and travel styles. Standard options include hotels, hostels, bed and breakfasts (B&Bs), guesthouses, vacation rentals, and even unique choices like castle stays or houseboats. Each type of accommodation has its own charm and amenities, so research them thoroughly to find the one that suits your needs and enhances your travel experience.
Before finalizing your booking, it's crucial to read reviews from previous guests on platforms like TripAdvisor, Booking.com, Airbnb, or Google Reviews. Reviews provide valuable insights into the quality of service, cleanliness, and overall guest experiences. Pay attention to both positive and negative feedback to make an informed decision. Additionally, consider the amenities offered by the accommodation, such as Wi-Fi availability, complimentary breakfast, parking facilities, and any special features that align with your preferences.
Taking the time to plan your accommodation carefully ensures that your stay in England is not only comfortable but also enhances your overall travel experience. Whether you opt for the historical charm of a B&B in the countryside or the convenience of a central city hotel, England offers a wide array of options to suit every traveler's needs and desires.
12- Enjoy Varied Shopping Opportunities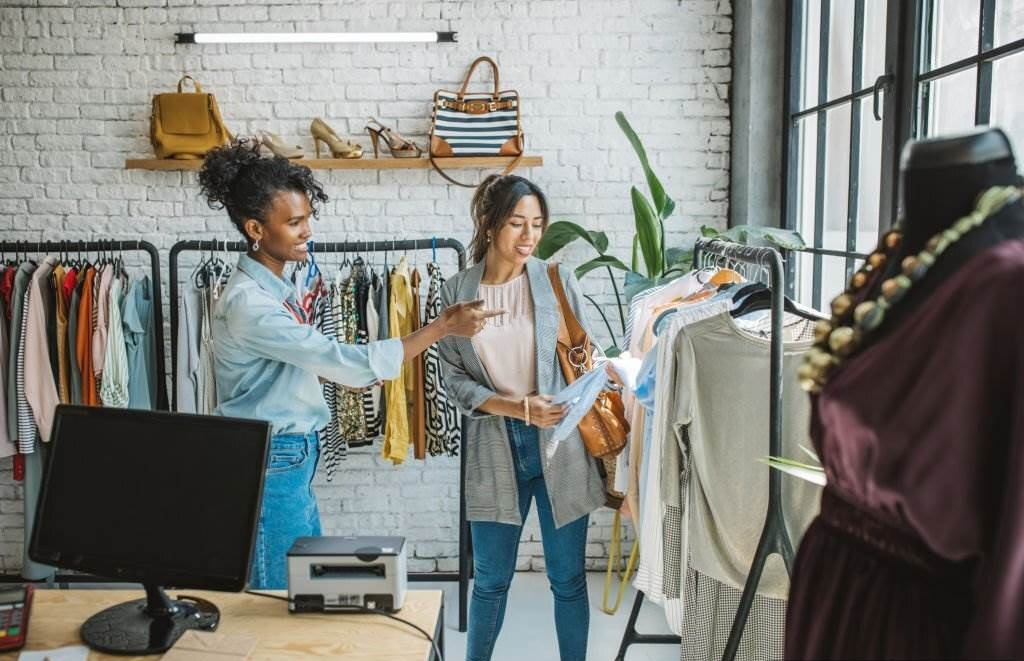 Exploring the shopping scene in England is an exciting adventure, offering a wide array of options to suit every shopper's tastes and preferences. From vibrant street markets and bustling high streets to luxury boutiques and historic shopping arcades, England offers a diverse range of shopping opportunities that allow you to indulge in retail therapy while immersing yourself in local culture.
England's high streets are iconic hubs for shopping, featuring a mix of well-known retail chains and charming independent shops. Cities like London, Birmingham, Manchester, and Liverpool boast vibrant shopping districts such as Oxford Street, Bond Street, and the Bullring, where you can explore fashion, electronics, home goods, and more. These areas are perfect for those seeking a modern and cosmopolitan shopping experience.
England's historic marketplaces provide a glimpse into the country's rich trading history. Visit Borough Market in London, Camden Market, or the Manchester Northern Quarter Market to discover artisanal products, international cuisine, vintage clothing, and unique handmade crafts. These markets are not just shopping destinations but also cultural hubs where you can interact with locals and savor diverse flavors.
England is renowned for its luxury shopping scene, especially in cities like London and Leeds. Explore world-famous department stores like Harrods, Selfridges, and Harvey Nichols, where you'll find high-end fashion, jewelry, cosmetics, and gourmet food. Additionally, exclusive designer boutiques in areas like Mayfair and Knightsbridge offer an opportunity to splurge on coveted brands.
England's countryside is dotted with charming villages and towns where you can discover independent boutiques, antique stores, and artisanal shops. Places like the Cotswolds, York, and Bath offer a serene shopping experience, allowing you to browse through unique items, including handcrafted pottery, local textiles, and vintage finds.
For those interested in cultural and specialty items, England offers a plethora of niche shops. Explore bookshops like Daunt Books in London, famous for its travel literature selection, or visit traditional tea houses to purchase exquisite teas. You can also find specialty stores for everything from fine chocolates and cheese to British-made homeware and gifts.
13- Enjoy Free Attractions of England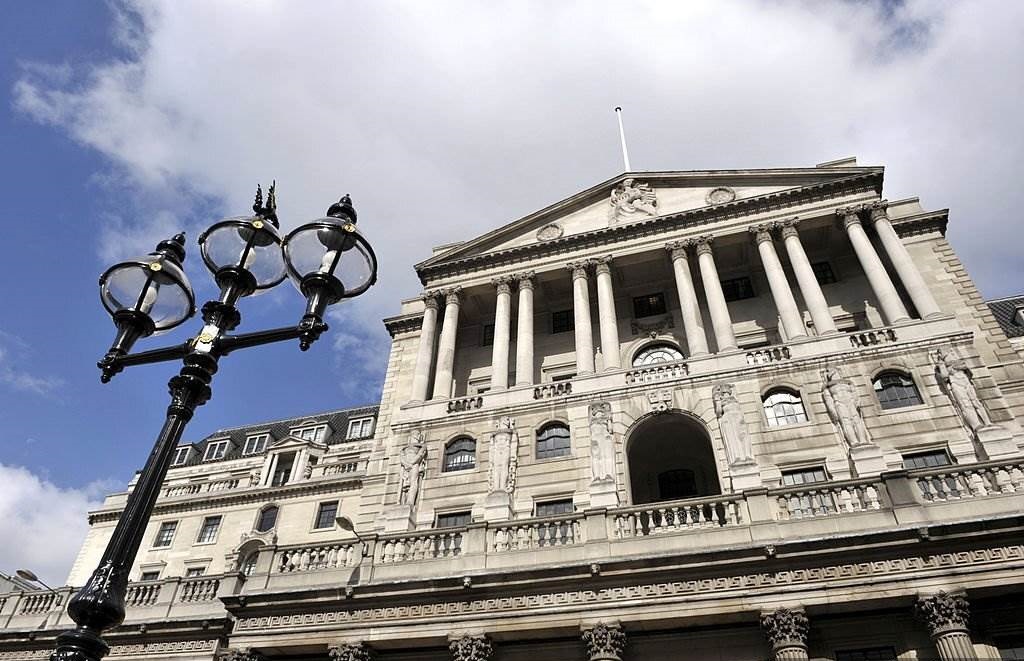 Exploring the free attractions of England is a fantastic way to experience the country's rich history, culture, and natural beauty without breaking the bank. Here are some top free attractions to enjoy:
1. Museums and Galleries: Many of England's world-class museums and galleries offer free admission to their permanent collections. The British Museum in London houses a vast array of artifacts from around the world, including the Rosetta Stone. The National Gallery and Tate Modern are also renowned for their impressive collections of art.
2. Historic Landmarks: England is brimming with historic landmarks that you can visit for free. Marvel at the iconic Stonehenge, a prehistoric monument on Salisbury Plain, or explore the ancient Roman Baths in the city of Bath. Stroll along Hadrian's Wall in Northern England, which once marked the northern boundary of the Roman Empire.
3. Royal Parks and Gardens: London's Royal Parks, such as Hyde Park, Kensington Gardens, and St. James's Park, are open to the public at no cost. These expansive green spaces provide a peaceful escape from the city's hustle and bustle. Additionally, you can visit the beautiful Kew Gardens in London for free on certain days of the year.
4. Cultural Festivals and Events: Keep an eye out for free cultural festivals and events happening throughout the year. From music festivals like the Notting Hill Carnival to cultural celebrations like Chinese New Year in London, England offers a vibrant calendar of free events.
5. Coastal Beauty: England boasts stunning coastal areas and many beaches are free to access. Explore the dramatic cliffs of the Jurassic Coast in Dorset or visit the sandy shores of Brighton Beach. Coastal walks and picnics are perfect ways to enjoy the natural beauty without spending a penny.
6. City Exploration: Roaming around historic cities like Oxford and Cambridge won't cost you anything. Wander through the historic university campuses, take in the architecture, and visit iconic landmarks like the Bodleian Library and King's College Chapel.
7. Libraries and Literary Heritage: England's rich literary history is celebrated in its libraries and literary landmarks. Visit the Shakespearean Globe Theatre in London or explore the city of Stratford-upon-Avon, Shakespeare's birthplace. You can also explore the charming village of Haworth, home to the Brontë sisters.
8. Public Art and Street Performers: England's cities often feature public art installations, sculptures, and street performances. Walk along London's South Bank to enjoy street performers, or discover public art in cities like Bristol, known for its vibrant street art scene.
9. Wildlife and Nature Reserves: England is home to numerous nature reserves and wildlife parks where you can observe native flora and fauna. The RSPB reserves and national parks like the Lake District offer opportunities for birdwatching, hiking, and enjoying the natural environment.
10. Historic Markets: Explore historic markets like Borough Market in London or the Covered Market in Oxford. These bustling marketplaces are not only great for people-watching but also offer an array of free samples and affordable street food options.
14- Use a Roaming Card in London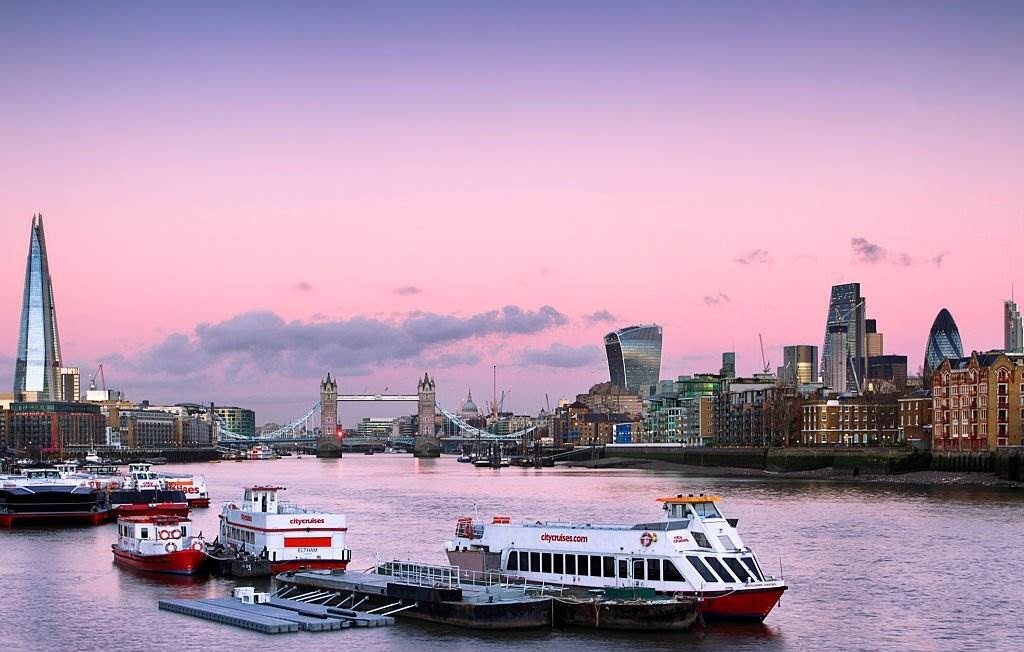 Using a roaming SIM card in London can be a convenient and cost-effective way to stay connected while you explore the city. Before your trip, purchase a roaming SIM card from a reputable provider. You can often find these cards online or at airports and convenience stores upon your arrival. Make sure the SIM card you choose offers sufficient data, talk time, and coverage for your needs.
Ensure that your phone is unlocked and compatible with the network frequencies used in the United Kingdom (typically GSM or LTE). If your phone is locked to your current carrier, contact them to request an unlock. Once in London, follow the provided instructions to activate your roaming SIM card by inserting it into your phone and restarting the device.
Select a suitable plan based on your requirements, whether you need more data for navigation, unlimited talk, and text, or a combination of services. Monitor your usage to avoid unexpected charges, and top up your roaming SIM card online as needed. With a roaming SIM card in your phone, you'll have access to data for internet browsing, staying in touch, and accessing helpful travel apps. It ensures seamless connectivity and enhances your travel experience in London.
15- Use London Oyster Card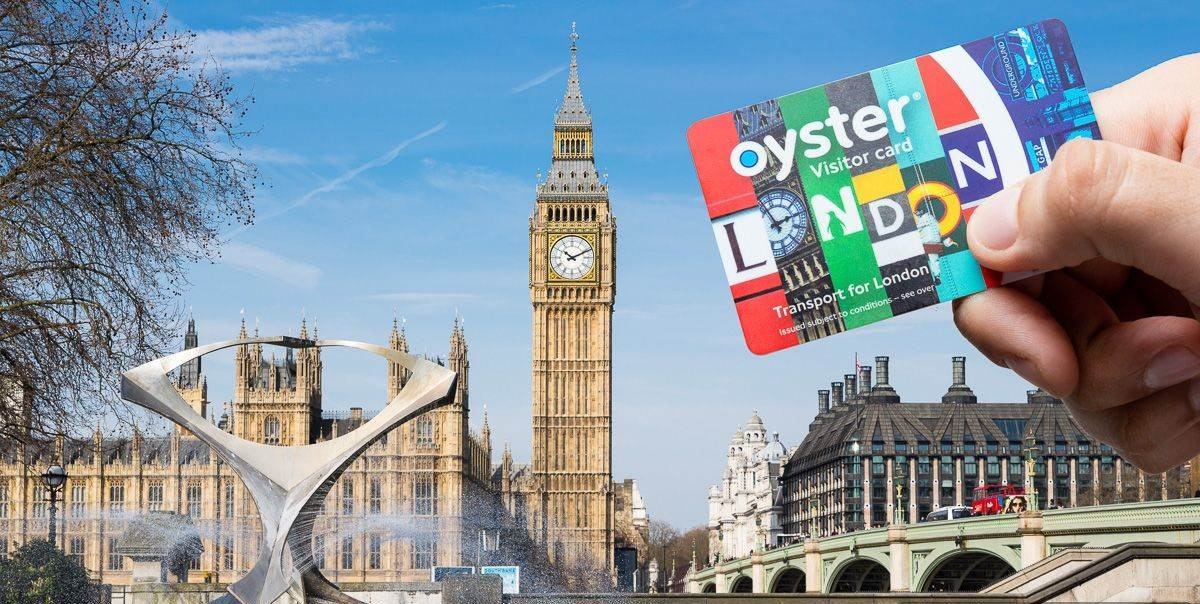 The London Oyster Card is a convenient and cost-effective way to navigate the city's extensive public transportation network. Here's how you can make the most of this travel card during your visit to London:
1. Purchase and Load Your Oyster Card: You can obtain an Oyster Card at various locations, including airports, train stations, and Oyster Ticket Stops throughout London. Alternatively, you can order one online in advance. To use it, simply load credit onto your card at a ticket machine or Oyster Ticket Stop, or link it to your contactless payment card. The Oyster Card covers London's buses, trams, the London Underground (Tube), Docklands Light Railway (DLR), London Overground, and some National Rail services within the city.
2. Enjoy Convenient Travel: The Oyster Card offers significant advantages, including lower fares compared to buying paper tickets for individual journeys. You can use it on various modes of transportation, making it easy to hop on and off buses, trams, and trains as you explore the city. The card also has a daily price cap, so once you reach a certain spending limit, any additional journeys on the same day are free. This feature ensures that you get the best value for your money while navigating London.
3. Top Up and Manage Your Card: To keep your Oyster Card loaded with credit, you can top it up at ticket machines, Oyster Ticket Stops, online, or even through the Transport for London (TfL) app. Additionally, you can register your card online to protect your balance in case the card is lost or stolen. Managing your Oyster Card is straightforward, and it's a valuable tool for making your London travel experience efficient and economical.
16- Enjoy England Weather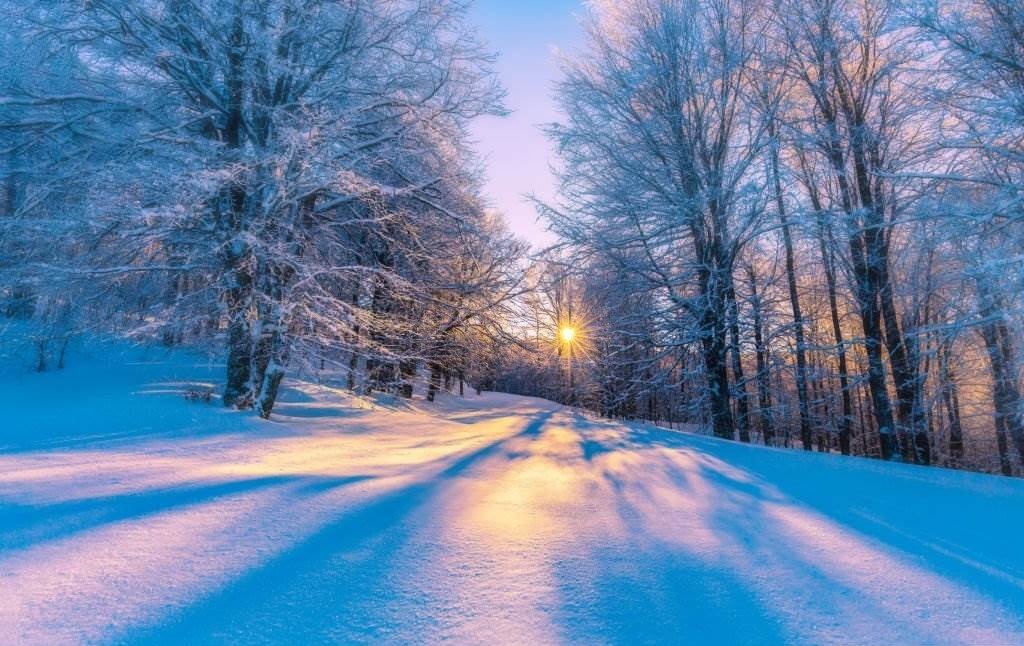 Embracing the weather in England can be a delightful adventure, as the country boasts a distinct charm in each season. From the colorful blooms of spring to the long, sun-soaked days of summer, and the cozy ambiance of autumn to the potential snowfall of winter, England's seasons offer unique experiences. To fully enjoy the weather, dress in layers to adapt to the ever-changing conditions and carry a light jacket or umbrella to stay prepared for rain, a frequent visitor to this green and pleasant land.
Check local weather forecasts to plan your activities accordingly, taking advantage of sunny days for outdoor adventures and reserving indoor attractions, such as museums and theaters, for when the weather turns inclement. Coastal walks along England's picturesque shores or leisurely strolls in well-maintained parks and gardens provide opportunities to savor the outdoors. Finally, don't forget to immerse yourself in the local culinary traditions, sampling seasonal dishes and indulging in classic comfort foods like fish and chips or a quintessential afternoon tea, regardless of the weather.
17-Visit Britain's Most Famous Tourist Spots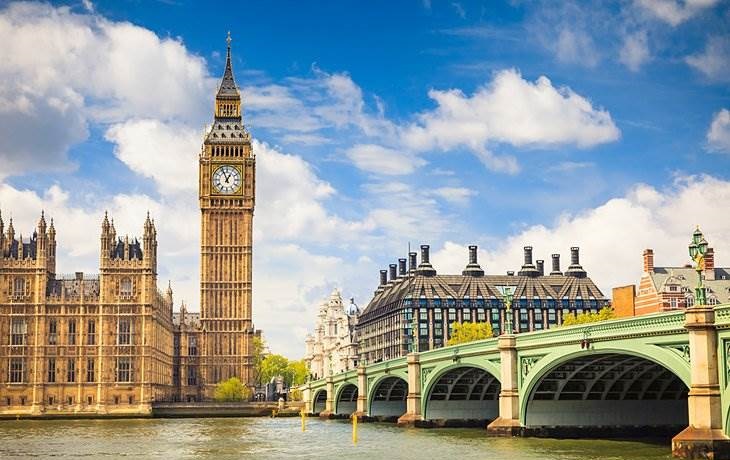 Visiting some of the best places to visit in England is a must-do for many travelers. Some of the most iconic attractions in England include:
1-The Tower of London - One of the historic castles in England that was once a royal palace, a prison, and a treasury. Visitors can see the Crown Jewels, learn about the castle's history, and take a tour with the famous Beefeaters.
2-Stonehenge - A prehistoric stone circle in Wiltshire, believed to have been built over 4,000 years ago. Visitors can learn about the theories surrounding its purpose and history.
3-Buckingham Palace - The official residence of the British monarch in London, with the iconic Changing of the Guard ceremony taking place daily during the summer months.
4-The British Museum - A vast museum in London that holds over 8 million artifacts from around the world, including the Rosetta Stone and the Egyptian mummies.
5-The Lake District - A stunning national park in northern England, known for its picturesque lakes, rolling hills, and quaint villages.
6-The Cotswolds - An area of outstanding natural beauty in southern England, known for its charming villages, historic houses, and rolling countryside.
These are just a few examples of the many famous tourist spots that Britain has to offer. Whether you're interested in history, culture, or natural beauty, there's something for everyone to enjoy in this fascinating country.
Enjoy this video about England made by Joyous Travel
FAQ
How much will a UK trip cost?
The cost of a UK trip can vary greatly depending on a number of factors, such as the time of year, the length of your stay, your travel style, and your chosen accommodations and activities. Here are some general guidelines to give you an idea of how much you can expect to spend:
Accommodations: The cost of accommodations in the UK can vary greatly depending on where you stay and the time of year. On average, you can expect to pay around £60-£100 per night for a budget hotel or hostel, and upwards of £200-£300 per night for a mid-range or luxury hotel.
Food and Drink: The cost of food and drink in the UK can also vary greatly depending on where you eat and what you order. On average, you can expect to pay around £10-£15 for a basic meal at a pub or fast food restaurant, and upwards of £30-£50 for a meal at a mid-range or high-end restaurant.
Transportation: The cost of transportation in the UK can also vary depending on how you choose to get around. For example, taking public transportation (such as buses and trains) can be more cost-effective than renting a car or taking taxis. On average, you can expect to pay around £2-£4 for a one-way bus or train ticket, and upwards of £50-£100 per day for car rental.
Activities and Attractions: The cost of activities and attractions in the UK can vary greatly depending on what you choose to do. Many museums and galleries offer free entry, while other activities such as theater tickets, tours, and theme parks can be more expensive. On average, you can expect to pay around £10-£20 per attraction, but prices can be higher for more popular or exclusive experiences.
Overall, a UK trip can cost anywhere from a few hundred pounds to several thousand pounds depending on your choices. It's important to research and plan your trip carefully to make the most of your budget and ensure that you have a memorable and enjoyable experience.
how to plan a trip to england ireland and scotland
Planning a trip to England, Ireland, and Scotland can be an exciting adventure. Here are some tips to help you plan your trip:
Decide on the length of your trip: The first step in planning your trip is to decide how long you want to stay in each country. This will help you determine how much time you have to explore and what cities and sights you can fit into your itinerary.
Determine your budget: Once you have an idea of how long you want to stay, you should determine your budget. This will help you decide on the type of accommodations you can afford, the transportation options you can use, and the activities you can include in your itinerary.
Plan your itinerary: You should research the major cities and sights in England, Ireland, and Scotland and decide which ones you want to visit. Some popular cities and attractions to consider include London, Edinburgh, Dublin, the Cliffs of Moher, and the Scottish Highlands.
Book your transportation: Depending on your budget and preferences, you can choose to travel by plane, train, or bus between the different countries. It's a good idea to book your transportation in advance to ensure that you get the best prices and availability.
Book your accommodations: Once you have your itinerary and transportation booked, you should book your accommodations. Look for hotels or rental properties in each city that fit your budget and preferences.
Research local customs and etiquette: Each country has its own unique customs and etiquette, so it's important to research these before you go. This will help you avoid any cultural misunderstandings and make the most of your trip.
Pack accordingly: Make sure you pack appropriate clothing for the weather and activities you have planned. It's also a good idea to bring a converter for your electronic devices since the UK and Ireland use different electrical outlets.
How many days should I spend in England?
The number of days you should spend in England depends on your travel goals and interests. If you are interested in exploring just one city, such as London, you could spend anywhere from 3-7 days there to see the major sights and immerse yourself in the local culture.
If you want to see more of England, you may want to consider spending 10-14 days to visit multiple cities and attractions, such as Stonehenge, Bath, Liverpool, Manchester, and York.
Of course, the longer you stay, the more you can explore and experience. It's also important to keep in mind that travel times between destinations can vary, so be sure to account for travel time in your itinerary.
Ultimately, the ideal length of your trip to England depends on your personal preferences and interests. Take some time to plan out your itinerary and prioritize the sights and experiences you want to have, and then decide how many days you need to make it happen.
What month is the cheapest to visit UK?
The cheapest month to visit the UK depends on a number of factors such as flights, accommodation, and activities. Generally, the low season for tourism in the UK is from November to March, with the exception of the holiday season in December.
During this time, you may find cheaper flights and accommodations, and popular tourist attractions may be less crowded. However, keep in mind that the weather during these months can be quite cold and rainy, especially in the northern parts of the UK.
If you're looking for a balance between good weather and lower prices, consider visiting the UK during the shoulder season, which is from April to June and from September to October. During these months, the weather is generally mild and pleasant, and you may find lower prices on flights and accommodations compared to the peak summer months.
Ultimately, the cheapest month to visit the UK will depend on your specific travel plans and budget. Be sure to research and compare prices for flights, accommodations, and activities during different months to find the best deals for your trip.
Is England expensive for vacation?
England can be expensive for vacation, especially in popular tourist destinations like London. However, the cost of a vacation in England can vary depending on several factors such as the time of year you travel, the type of accommodation you choose, and the activities you plan to do.
Accommodation costs in England can be high, especially in major cities like London, where hotel rates can be quite steep. However, there are options for more budget-friendly accommodations such as hostels, vacation rentals, and budget hotels.
Food and drink costs can also add up, especially if you dine in upscale restaurants or touristy areas. However, there are plenty of affordable options for dining out, such as local pubs and street food vendors.
Transportation costs can also be a significant expense, especially if you plan to travel extensively throughout England. However, there are ways to save on transportation costs such as purchasing a travel pass or using public transportation.
Overall, England can be expensive for vacation, but with careful planning and budgeting, it's possible to have an enjoyable trip without breaking the bank.
How much money do I need per day in England?
The amount of money you need per day in England will depend on your travel style, accommodation, transportation, and activities.
As a general guideline, budget travelers can expect to spend around £40-60 per day, mid-range travelers can expect to spend around £80-150 per day, and luxury travelers can expect to spend over £200 per day.
Here's a breakdown of some of the typical costs in England:
Accommodation: Budget options such as hostels and guesthouses can cost around £15-50 per night, while mid-range hotels can cost around £70-120 per night and luxury hotels can cost over £200 per night.
Food and Drink: Budget travelers can expect to spend around £5-10 per meal at inexpensive restaurants or street food vendors, while mid-range restaurants can cost around £20-30 per meal. Drinks at a pub or bar can cost around £4-5 per pint of beer.
Transportation: A single journey on public transportation in London can cost around £2-4, while a day pass can cost around £7-10. Taxis can be quite expensive, with an average cost of around £2 per mile.
Attractions: Many of the major tourist attractions in England have entry fees, which can range from £5-20 per person.
It's always a good idea to research and plan your expenses ahead of time to get a better idea of how much money you'll need per day in England. Keep in mind that prices can vary depending on the location and time of year, so it's important to factor in these variables when budgeting for your trip.