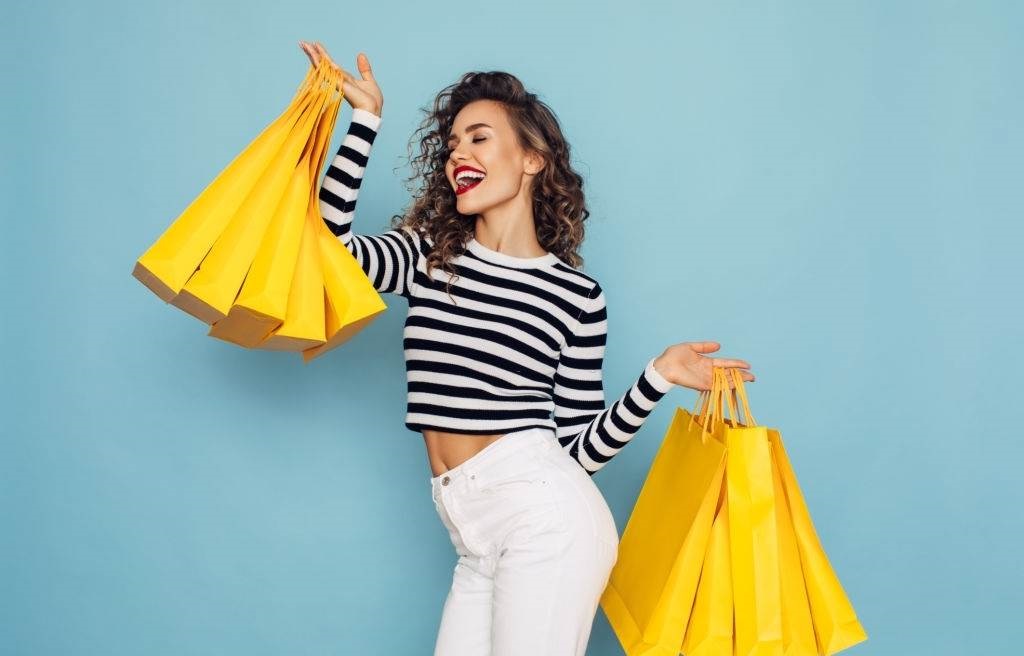 Best Europe Shopping Places in 2023/2024
This article was created by a dedicated and authentic team of passionate travelers from the PTA Team, who are not only experienced travel experts but also proud members of the World Travel & Tourism Council (WTTC). Our sole purpose is to assist and support fellow travelers in planning their tours with utmost care and precision. With exclusive information, valuable insights, and meticulous analysis, we strive to provide high-quality content that leaves no room for mistakes. Count on us to deliver comprehensive destination reports and all the necessary information to ensure an exceptional and well-planned travel experience for you. Learn More
Article Table of Content
Best Shopping Places to Visit in Europe 2023/2024
Europe shopping places attract thousands of tourists from all over the world every year. So when we decide to travel, we love every opportunity to go shopping, in addition, when it comes to traveling to Europe, then, there are a lot of things to discover and buy. Europe has the most famous shopping cities around the world due to its luxury shopping and regions like London, Milan, and more. As a shopping lover, Europe has many luxury shopping places to visit and buy what you need, as the continent has many fabulous countries to visit and enjoy a lifetime vacation like England, Spain, France, Amsterdam, Greece, Turkey, Germany, and more. 
Each country has its highlights and most important spots to visit, also, the shopping places are depending on your budget, and Europe shopping places and malls are ranked the top among top luxury shopping places around the world. The currency in Europe is Euro, which is a common currency for a traveler who prefers to travel between Europe countries, so we advise you to set your budget plan wisely while buying your interests specifically in Europe shopping places as the price are very high because of brand companies for luxury accessories, jewelry, clothing, and so on. In this article, you will discover the famous top Europe Shopping Places in 2023/2024. Let's start with one of the top tourist countries in the world "Paris".
1-Top Europe Shopping Places in France 2023/2024
1-Lafayette Galleries in Paris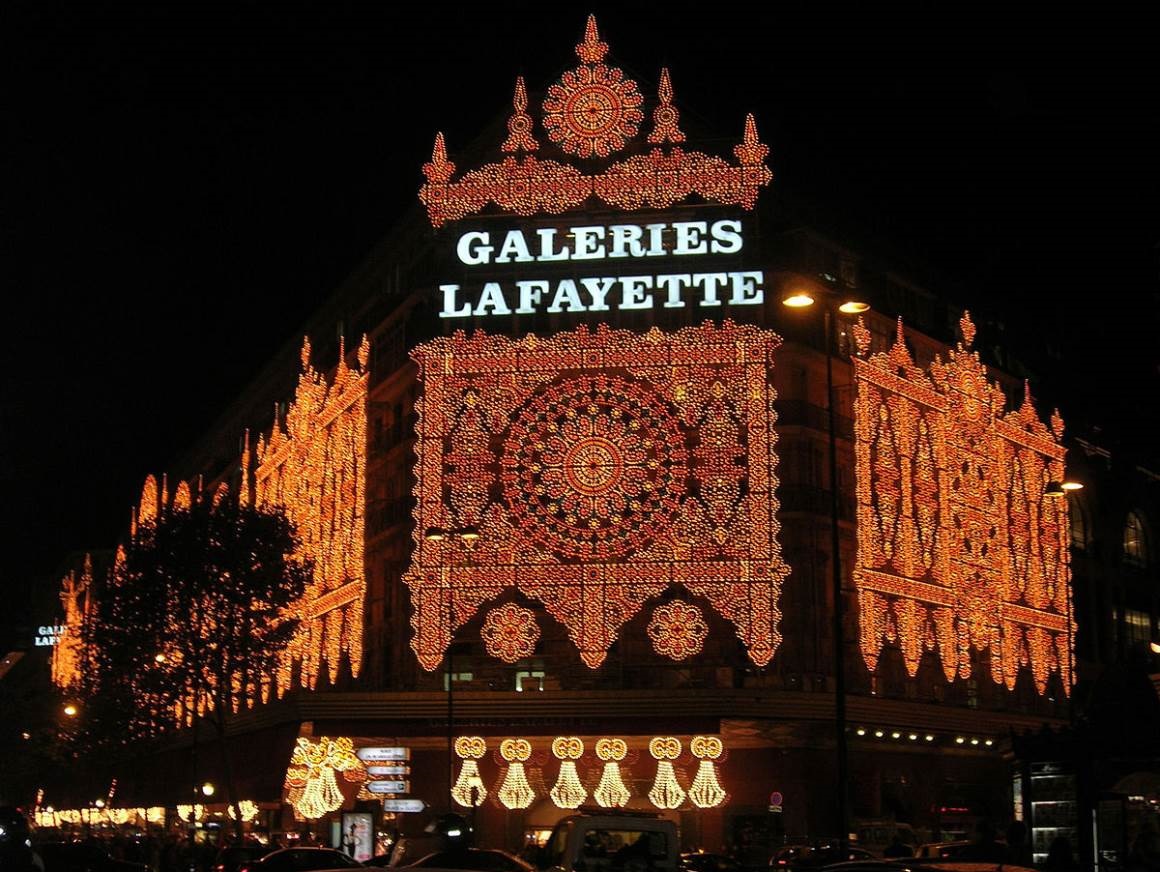 One of the luxury shops of a French company. Lafayette Galleries have recorded more than €1 billion in annual sales over the past year as a sales rate. Besides, Housman is the main warehouse of the Lafayette department store, and it is a 10-story Haussmann Street. Location: It is located on Boulevard Housman in the 9th district of Paris.
2-La Vallee Village Shopping Place in France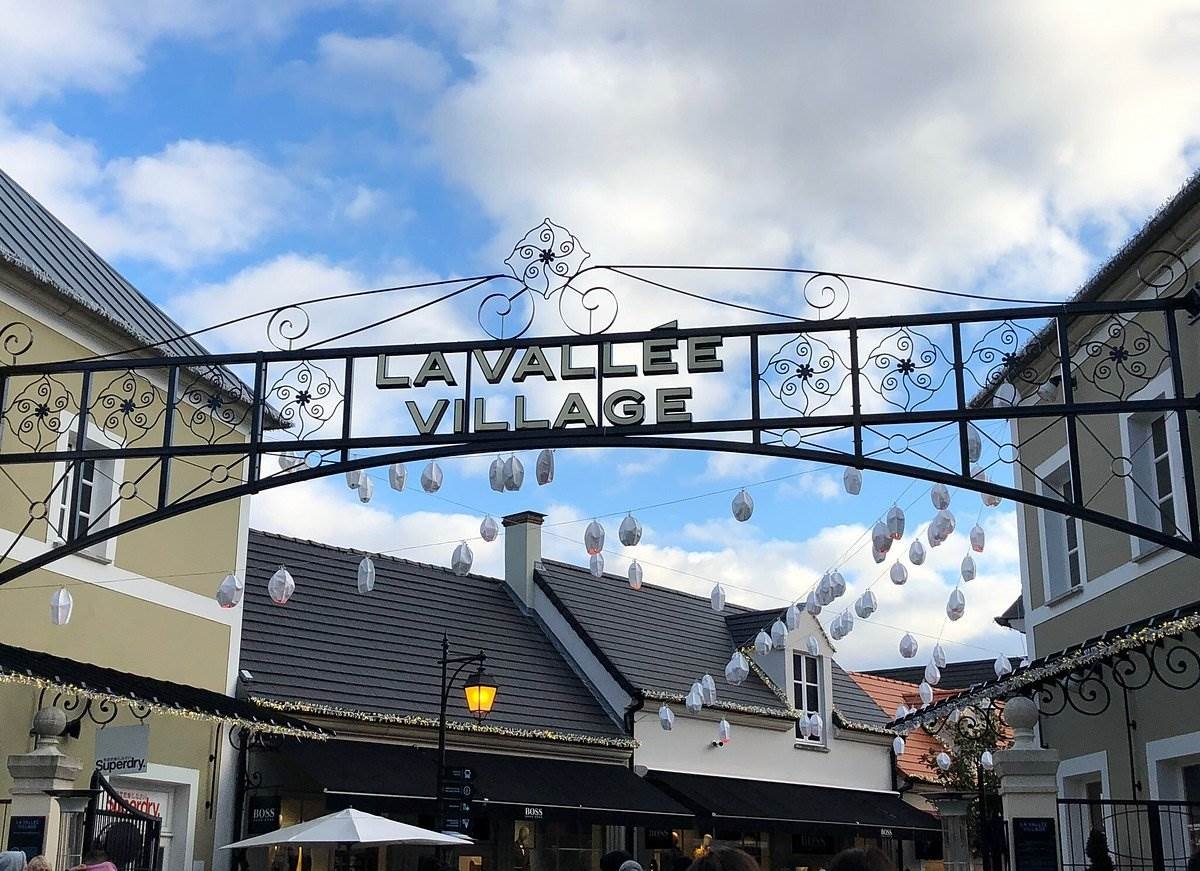 Discover a unique shopping experience in la valley village. There are more than 110 world-famous fashion shops. There are also lifestyle signs that offer a range of the previous season at discounted prices, all year round. La Valley Village is one of the best shopping in Europe. Besides, it is home to prestigious brands and offers a selection of thoughtful services to ensure guests enjoy it. Moreover, it is one of the top Europe Shopping Places in 2023/2024.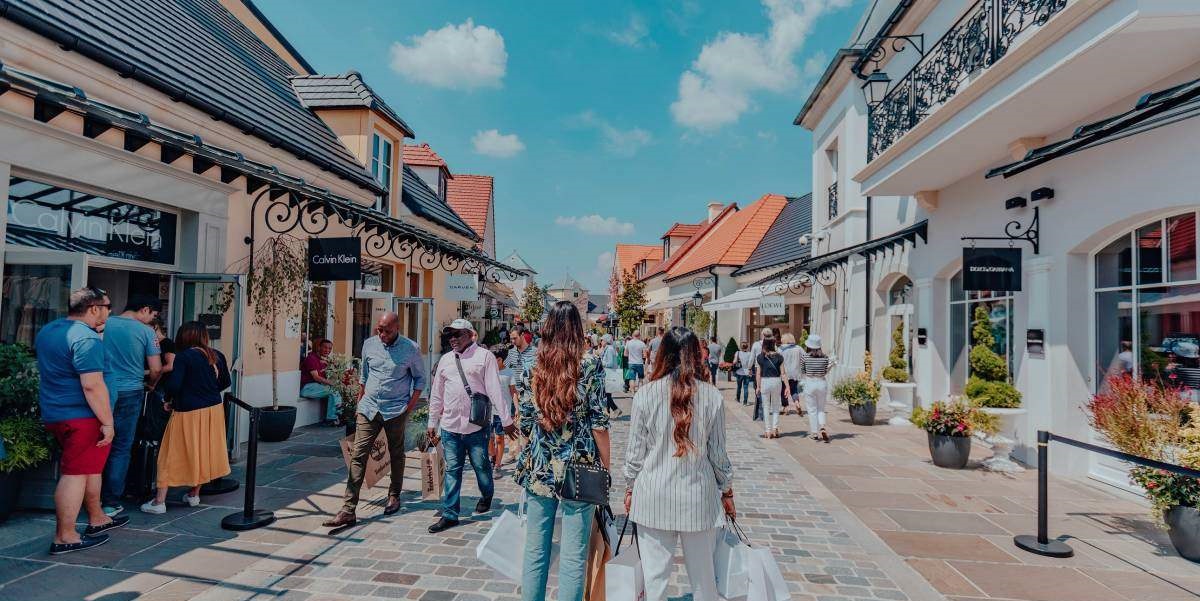 It has a range of prestigious brands such as Armani, Calvin Klein, Carven, Charles Tyrwhitt, CH Carolina Herrera, coach, Fred Berry, Furla, and Guess. Moreover others, Jimmy Choo, Kenzo, Longchamp, Marni, Michael Kors, Moncler, Paul Smith, Paul & Joe, Roberto Cavalli, Poiray, S.T. Dupont, Salvatore Ferragamo, Sandro, Ted Baker, Tod's, Tommy Hilfiger. Besides, Kooples, Tommy, UGG, Vanessa Bruno, Yves Salomon, Zadig & Voltaire and so much we can't name each of them. Location: It is located in the outdoor setting of Los Angeles Valley, in a village near Paris.
2-Top Europe Shopping Places in Italy 2023/2024
1-Galleria Milano Shopping Place in Italy

It is one of the most famous shopping centers in Italy. Moreover, Della Spiga has a lot of prestigious brands, luxury shops, cafes, and various restaurants. It is one of the best Top Europe Shopping Places in 2023/2024. Location: It is located in Milan next to the road Montana Bolin
2-Vulcano Buono Shopping Place in Italy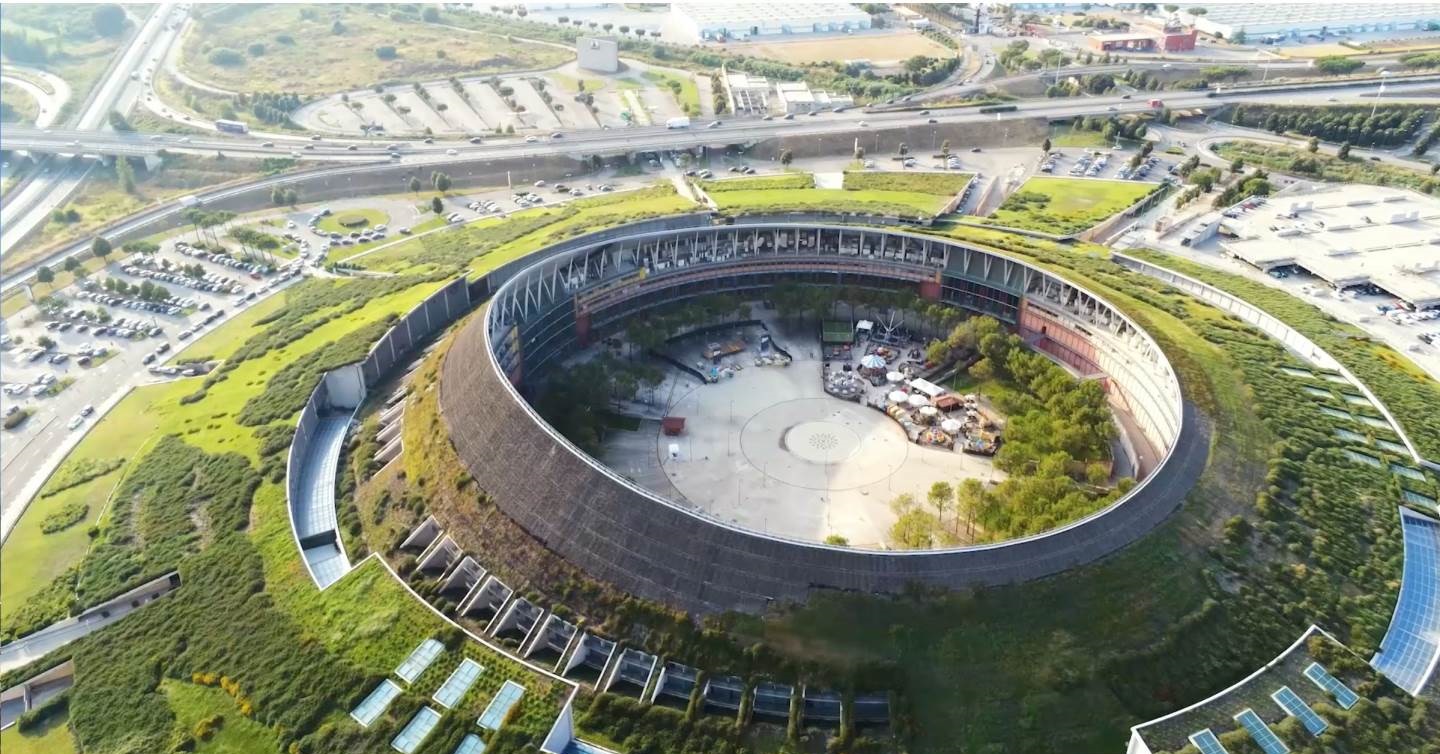 The shopping center Vulcano Buono was a landmark in Naples, Italy, both commercial and social. The architect Renzo designed the Piano in harmony with the surrounding landscape. Besides, it has a space of 500,000 square meters. Within the Vulcano Buono, there are many various activities such as Trade in Goods, residential activities, restaurants, craft and leisure activities, exhibitions, and social gatherings. All cover an area of 150,000 square meters.
3-Barberino Designer Outlet in Italy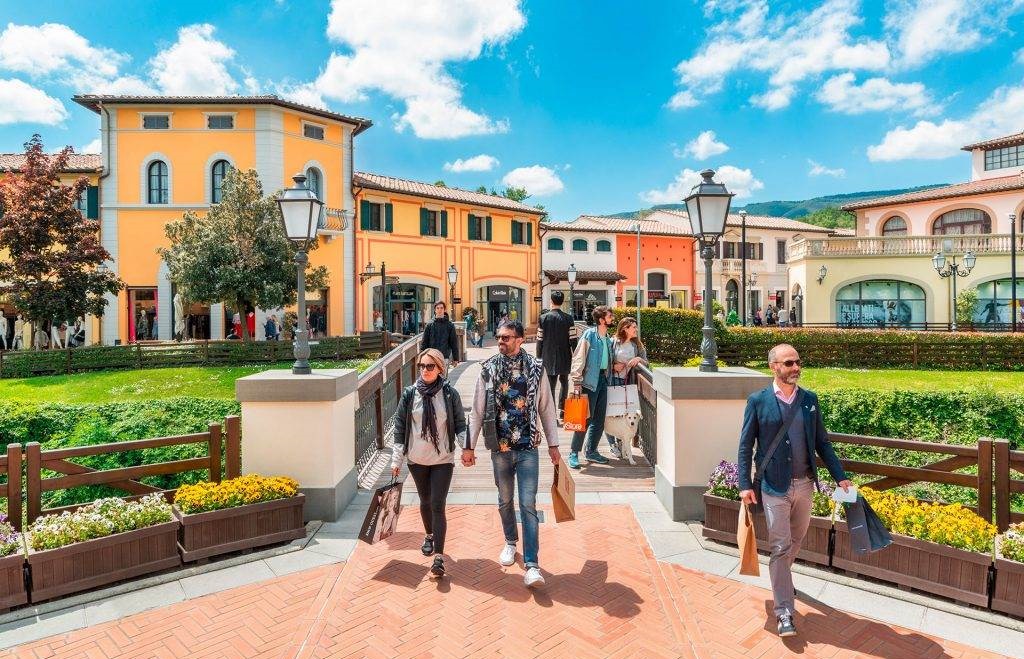 You can easily reach it by train, car, or bus in about half an hour. The designer of the exit Barberino is the shopping village: Located in the suburban area, it looks like a small town with lots of "houses" side by side with shops.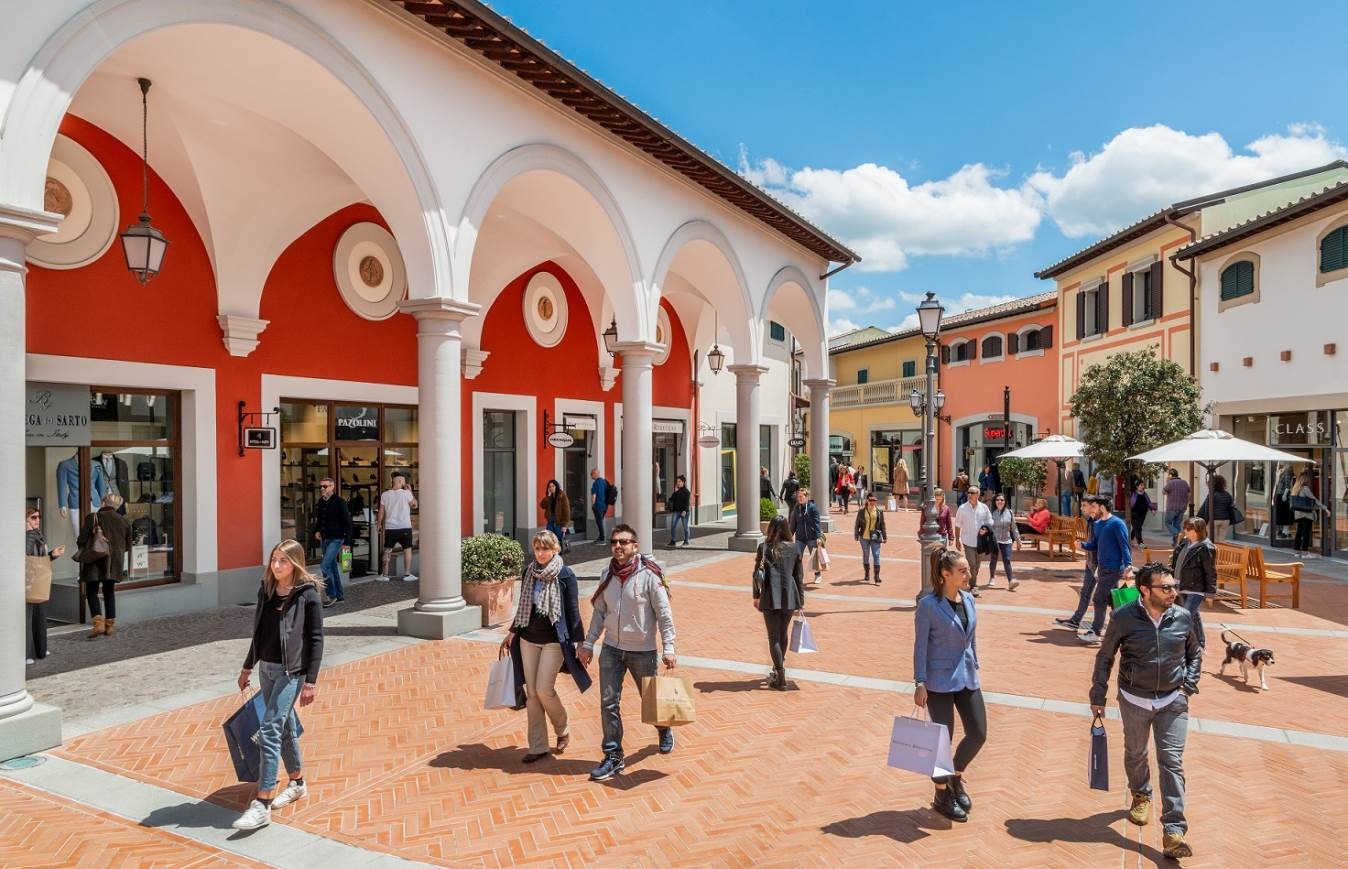 You will find famous Italian and international brands such as Prada, Dolce & Gabbana, Cavalli, Patrizia Pepe, Michael Kors, and Furla, but many international companies such as Guess, Mist, Hugo Boss, Nike, and Adidas, this is one of the most famous brands. Location: It is located on the exit 30 km from Florence.
4-Serravalle Designer Outlet in Italy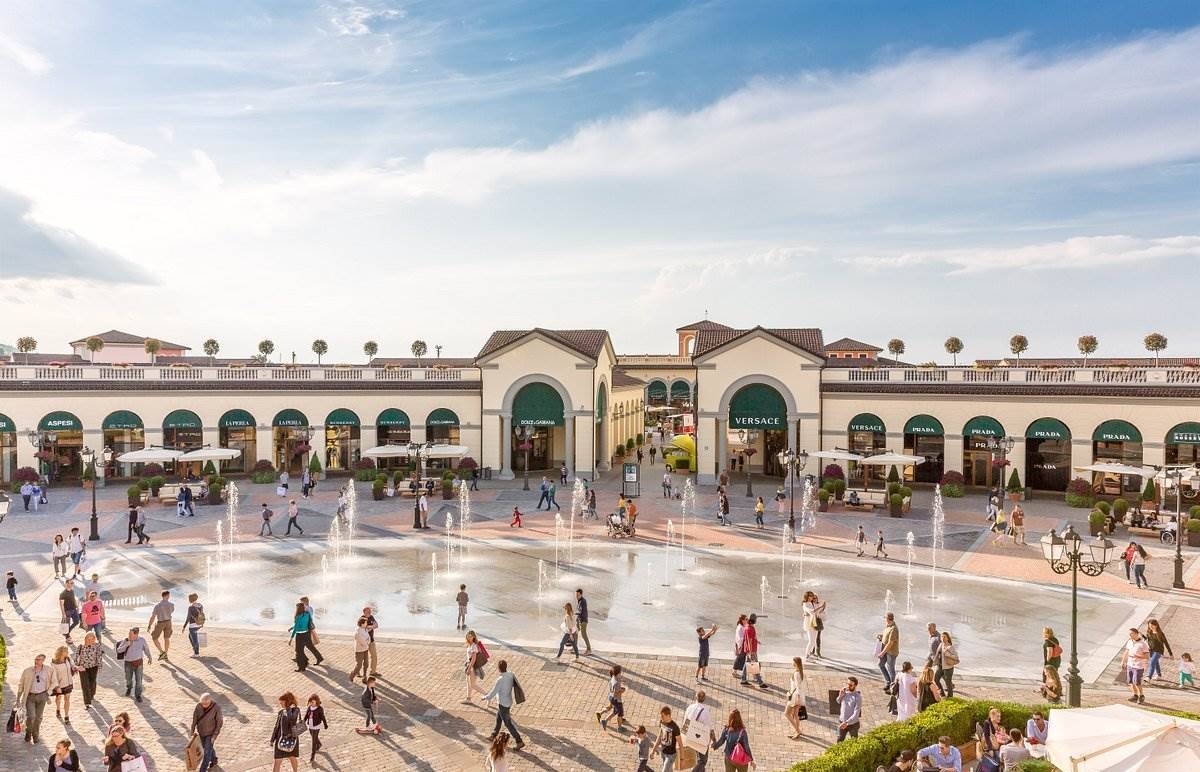 There is a list of the best shopping in Europe that cannot be left outside Milan! If you're looking for fine shopping, Milan is often at the top of many people's lists. You can get bargains on your shopping, and get discounts on top international brands.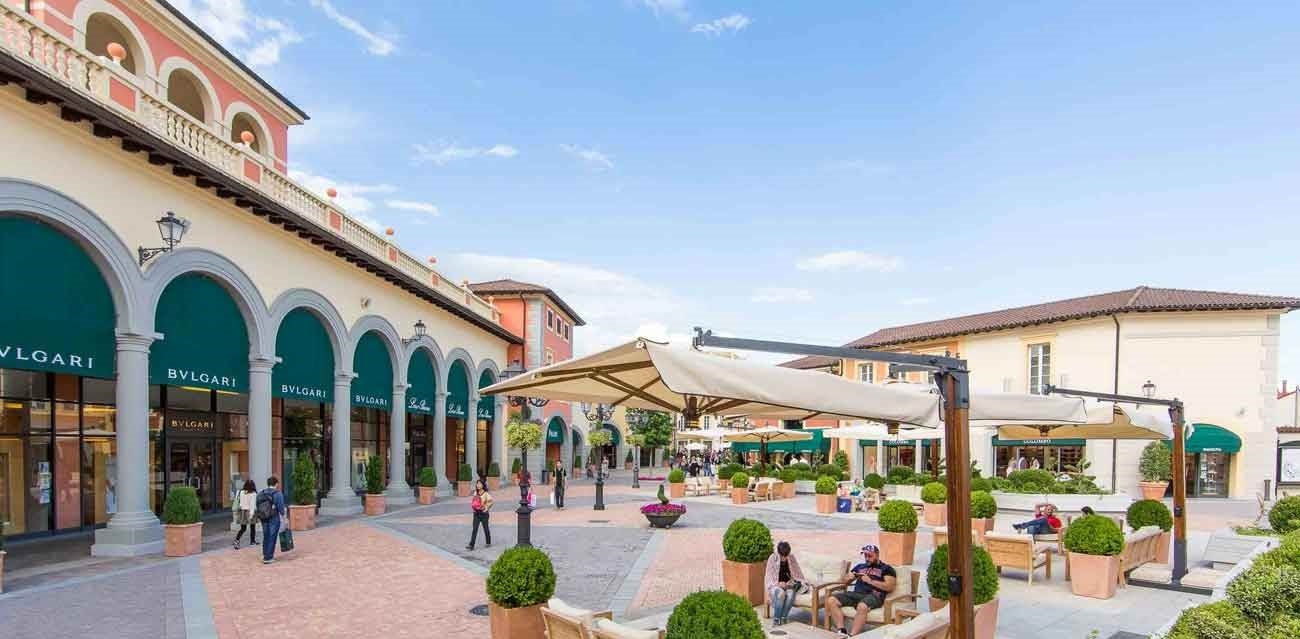 Be connected by the daily shuttle service from Milan, which takes 50 minutes to travel. Serravalle is the largest outlet in Europe dedicated to luxury shopping, With 11 shopping destinations. It includes cafes and restaurants, shoppers will find more than 230 stores filled with the world's best brands, as well as Italian brands including Casadei, iceberg, and Missoni. Location: It is located in the heart of Gavi Hills
3-Top Europe Shopping Places in Germany 2023/2024
10-Department store Quartier 206 in Berlin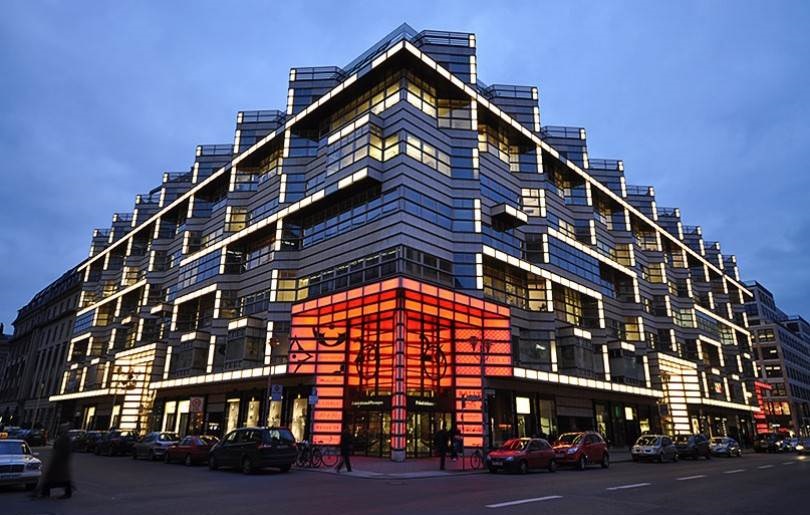 Department store Quartier 206 opened in 1997. The founder and owner said (Maria Goodfield): I had a very accurate idea of the shopping outlet.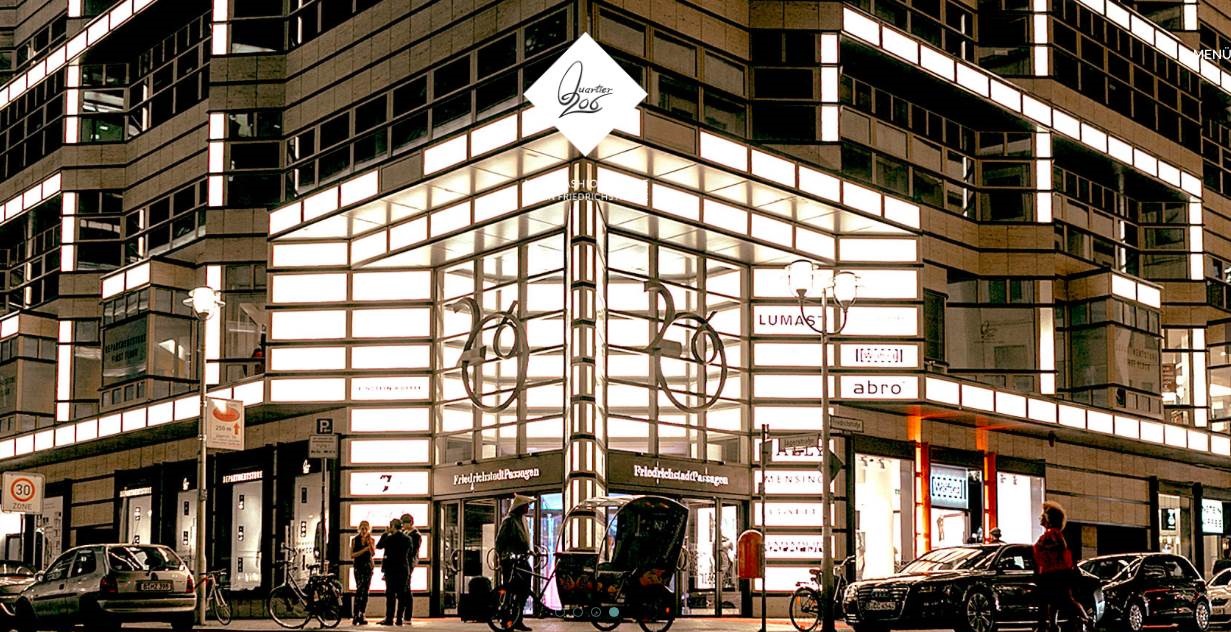 So, I traveled to many places to buy all the products of the Cartesian store with the interior design company. He also said they were made for shopping in A world of worldwide and contemporary fashion, designed by international fashion. It offers contemporary brands and costumes for young people, accessories, and cosmetics. Also, it contains Jewelry, books, art, flowers, and interior design.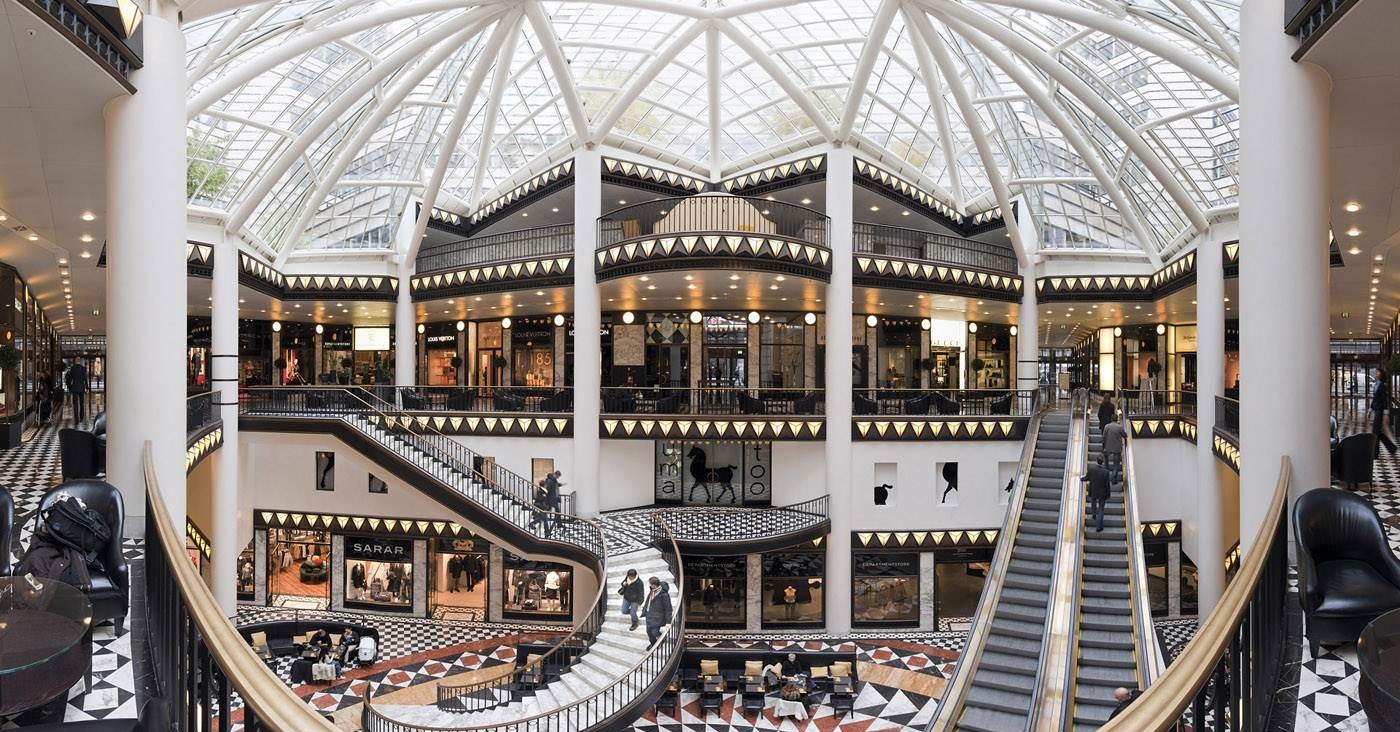 Quartier 206 doesn't offer only fashion to its customers, but the style of life in 2,500 square meters of retail space. Location: It is located on Berlin Friedrich Street.
2-Village of Wertheim in Germany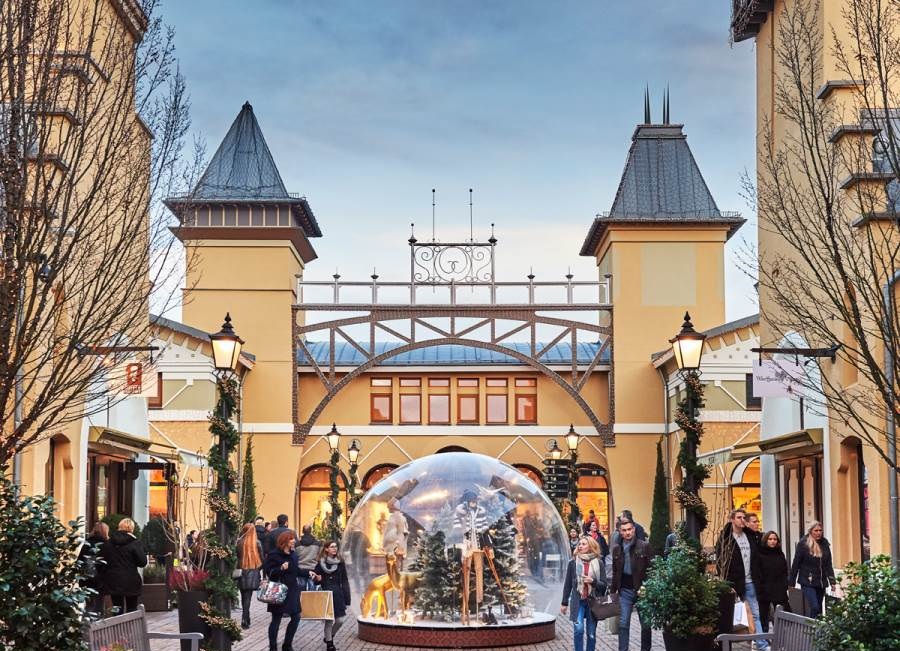 Enjoy a visit to Würzburg, one of the oldest cities and a German UNESCO World Heritage Site. Explore the historical sites and monuments and then catch the best deals in the shopping areas of Wertheim. This village shopping outlet in Würzburg has 110 local and international brands. The village is just. There are also many restaurants to keep you feeding for your market. Location: It is located in Würzburg 50 minutes from Frankfurt or 60 minutes from Nuremberg.
3-Friedrichstraße Shopping Place in Berlin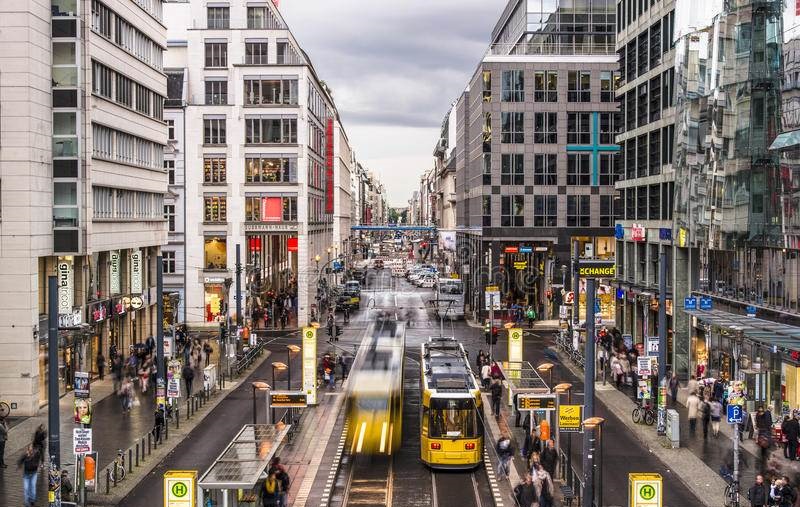 It is one of Berlin's most famous attractions, due to its distinctive architecture. It also houses the world's finest and most famous fashion and fashion brands such as Louis Vuitton, Gucci, and others. You can enjoy shopping and see many of Berlin's great World War II attractions. It features high-priced shops such as Gucci and Boss. It is also easy to reach via the metro or taxi station, and the street is full of various restaurants, cafes, and service hotels. Friedrichstraße is a very important link between the western and eastern regions. Location: It is located in the north of the Mitte district, and the street ends south in the Kreuzberg region.
4-Berlin Mall (One of the Top Europe Shopping Places in 2023/2024)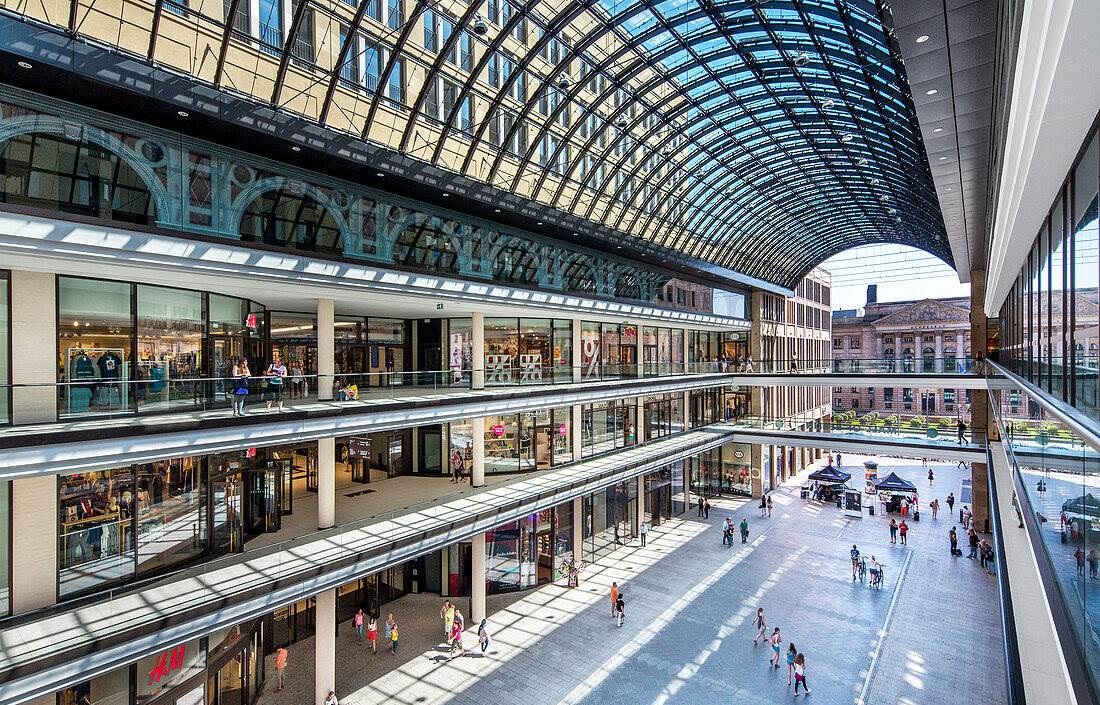 Berlin's most famous mall opened in 2014 and is located near Potsdam Square. It features over 270 stores in an area of over 2,200 square meters, which houses the most famous brands.
5-Alexander Square in Germany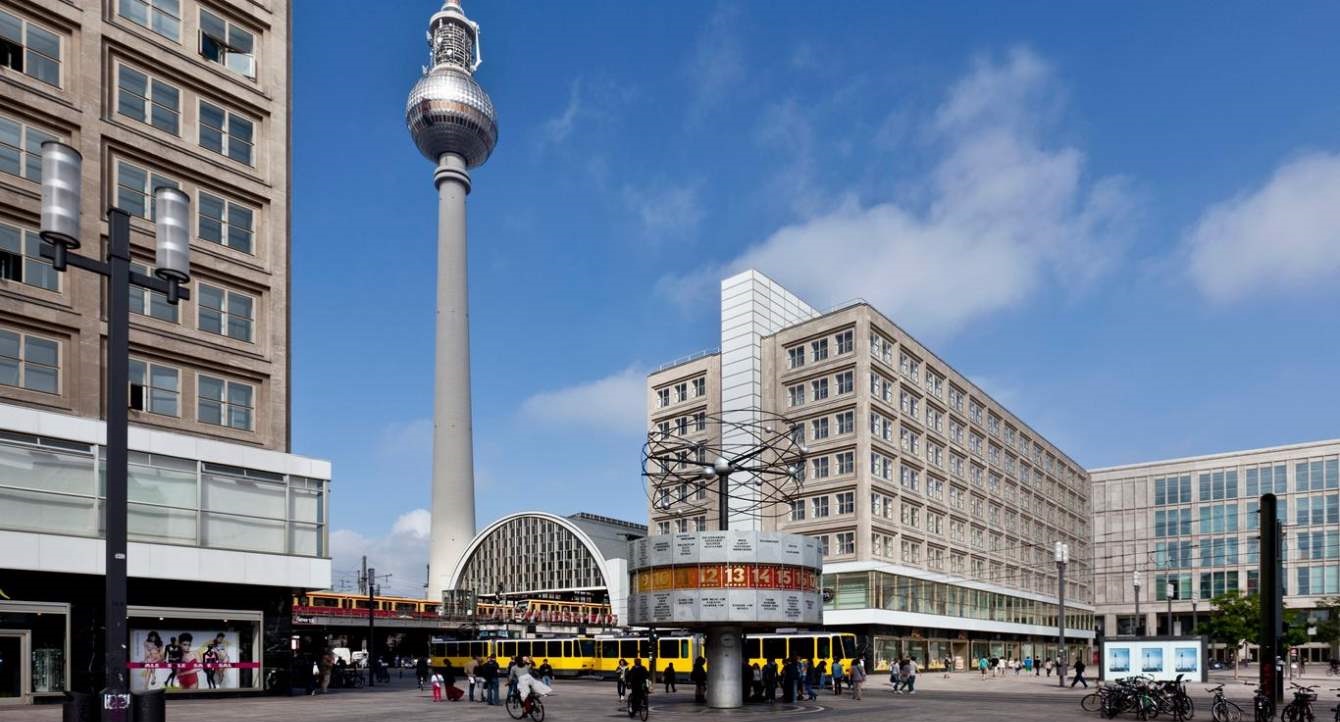 It is one of Germany's largest squares. Besides, it is one of the best markets in Berlin. It has a wide range of shops offering every imaginable amount of luxury products and brands. In addition, there are many fine restaurants on the spot.
6-Alexa Mall in Germany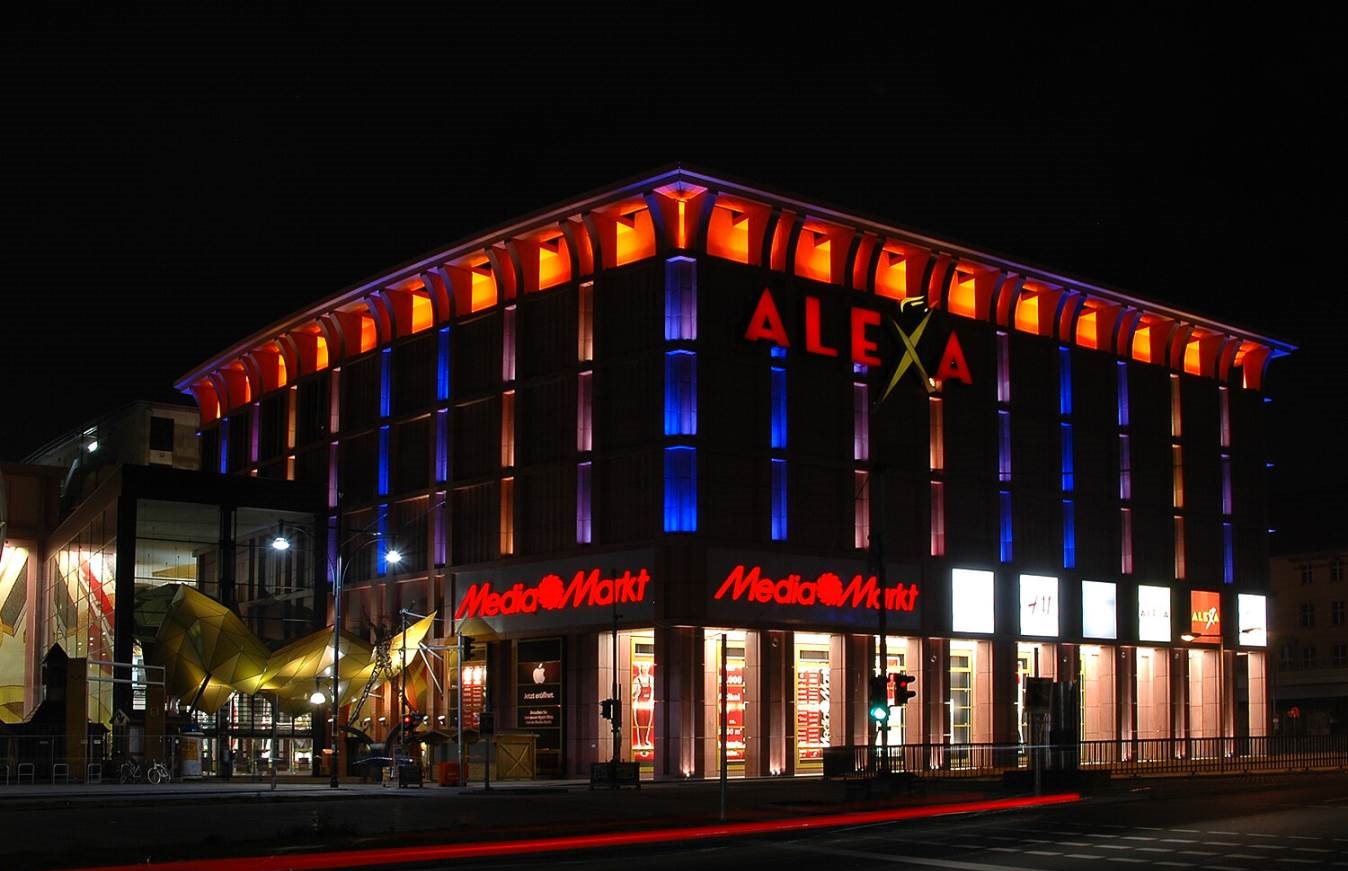 Alexa is a great place to shop in Berlin. Where all tastes of fashion, goods, restaurants, and cafes are well served. It is one of Berlin's best stores, with 180 different shops for many luxury brands.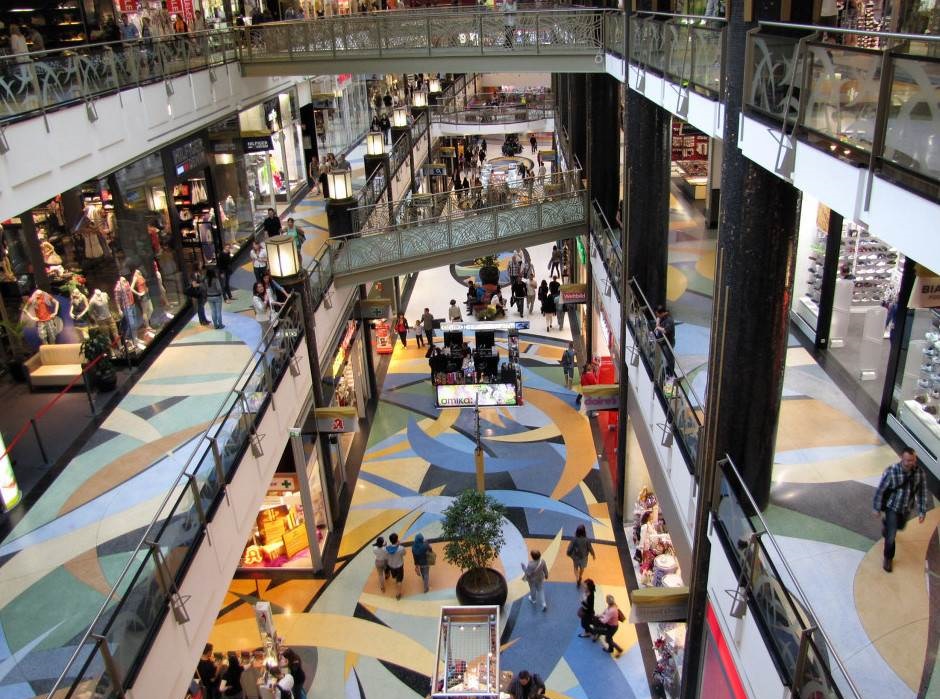 And also the property has 17 restaurants, cafes, and leisure activities.
7-KaDeWe Center in Germany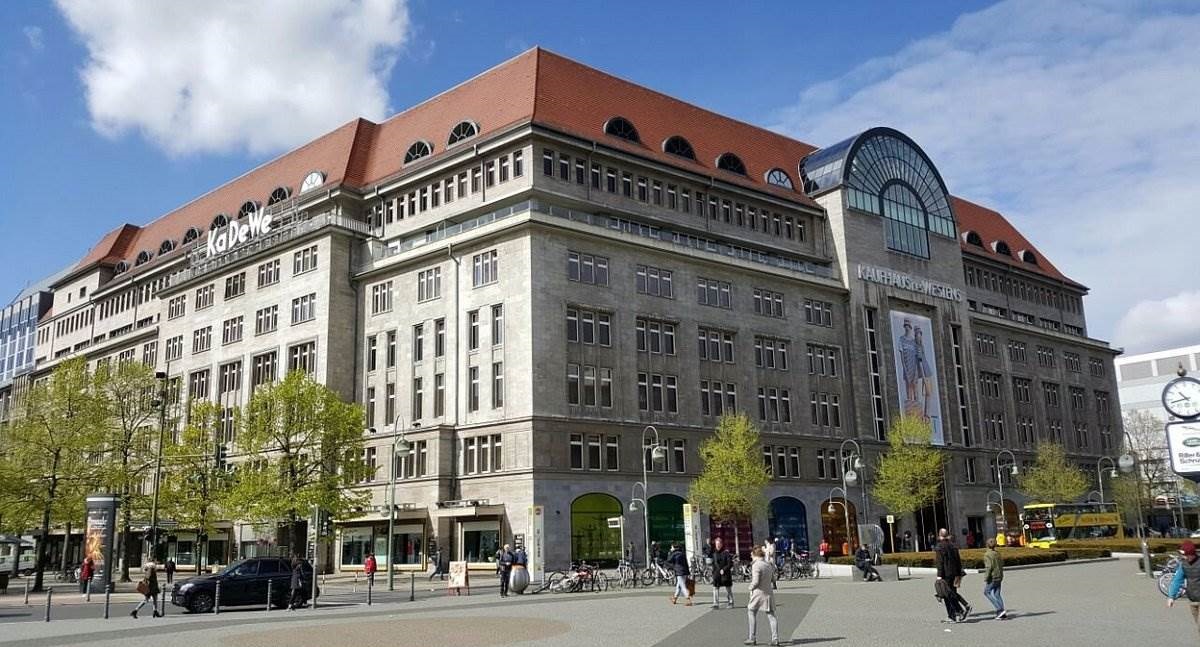 Berlin's largest shopping center is also known as Harrods Berlin. The complex has a large number of shops where the tour of this store will take a long time.
4-Top Europe Shopping Places in Belgium 2023/2024
1-Royal Galleries Shopping Place in Belgium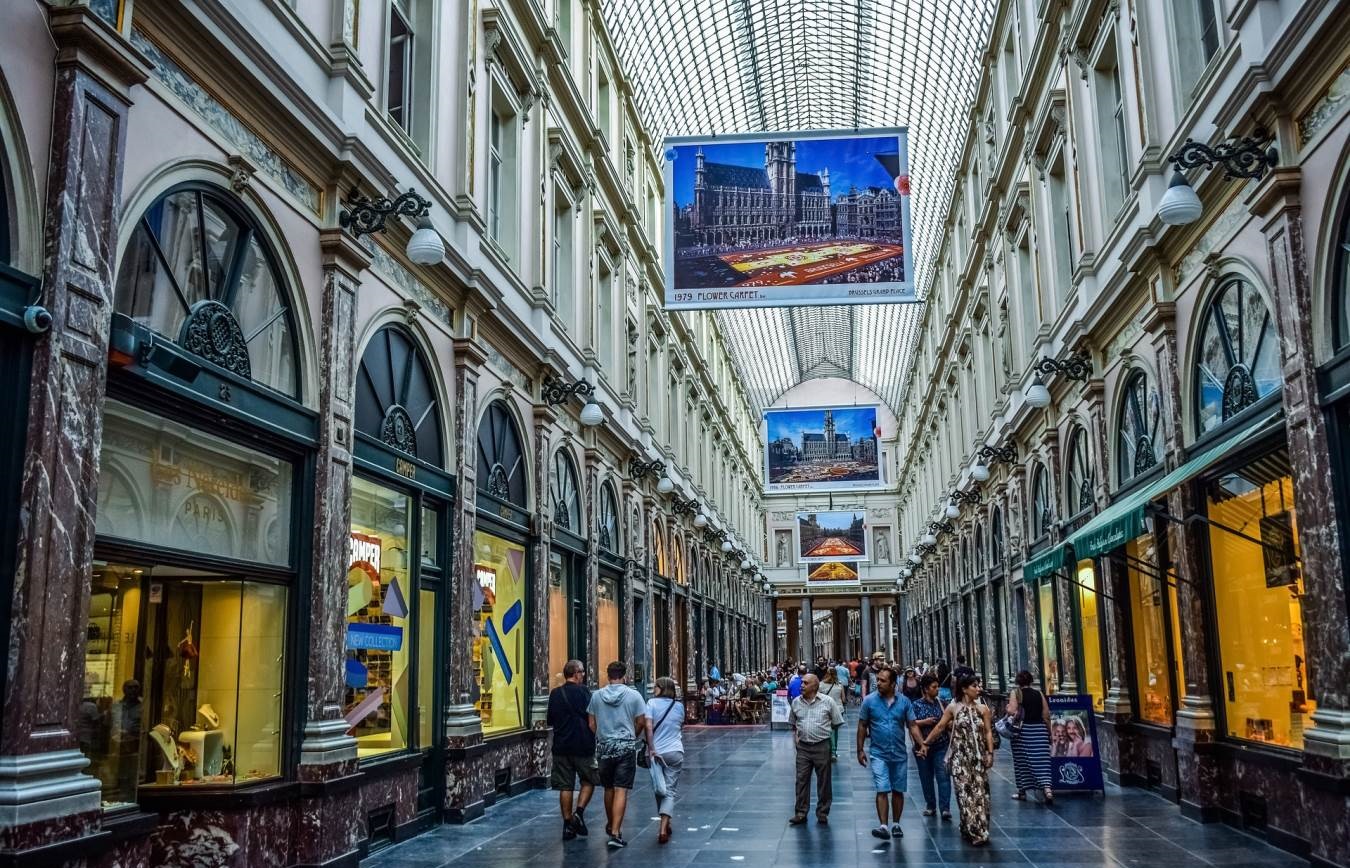 This covered gallery and also glittering shops on both sides were built in 1846-1847 in Brussels, Belgium, according to the plans of architect Gab Gwlosner. The construction of these exhibitions was "one of the first times in Europe". (Gallery de la Rini, Gallery Droa, Gallery de Prance).
2-Stadsfeestzaal in Belgium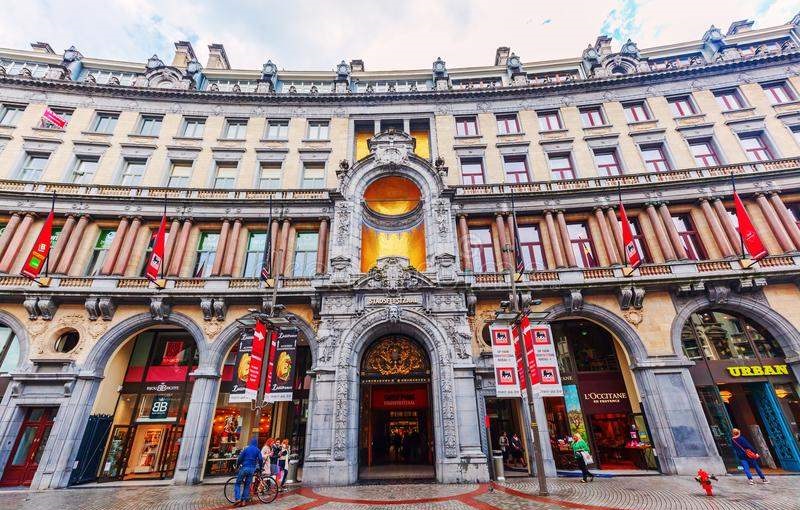 In Stadfeestzaal, 40 distinctive stores are located in Brussels, Belgium, and contain many of Europe's iconic brands.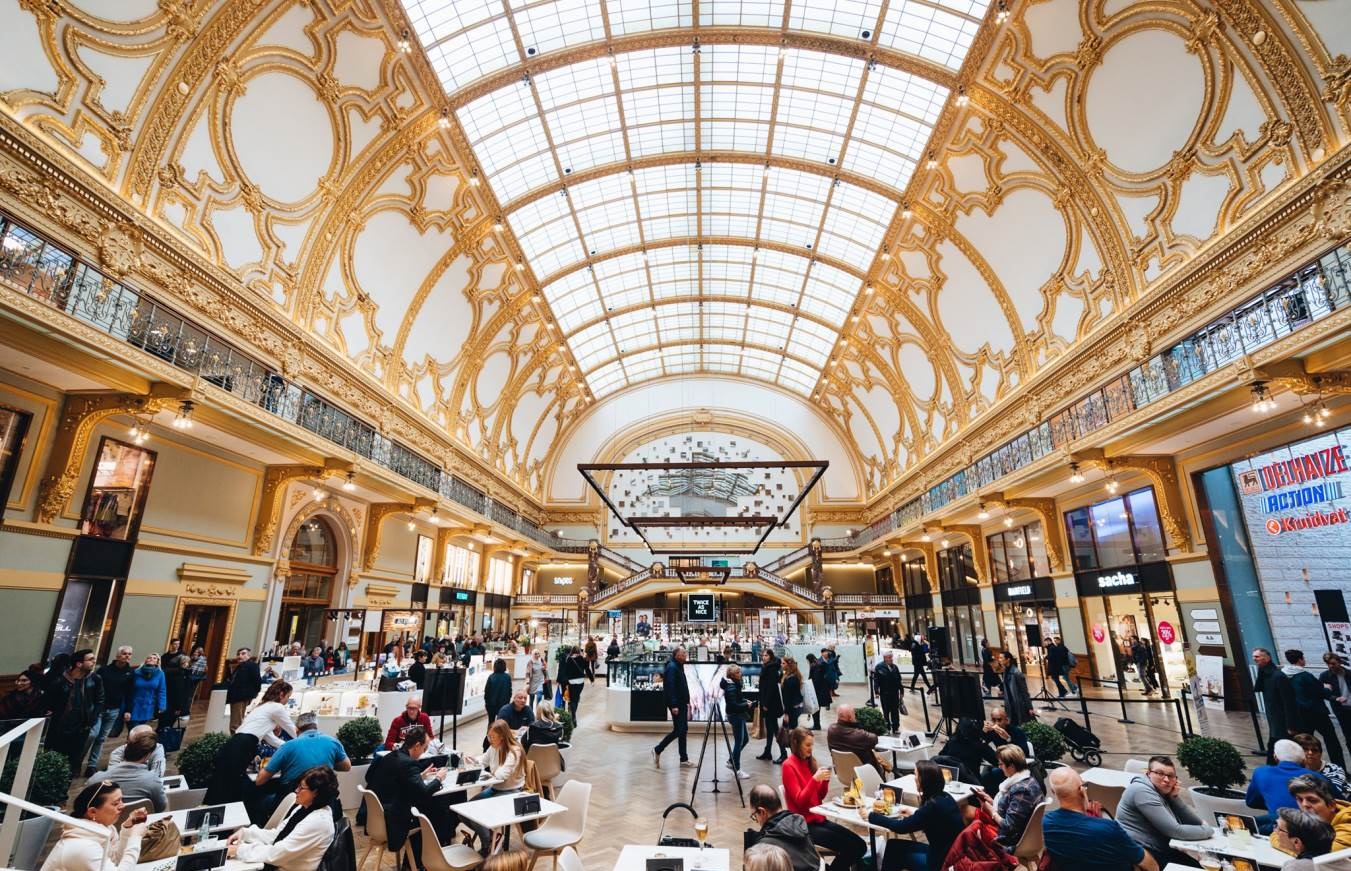 3-The Mediacity in Belgium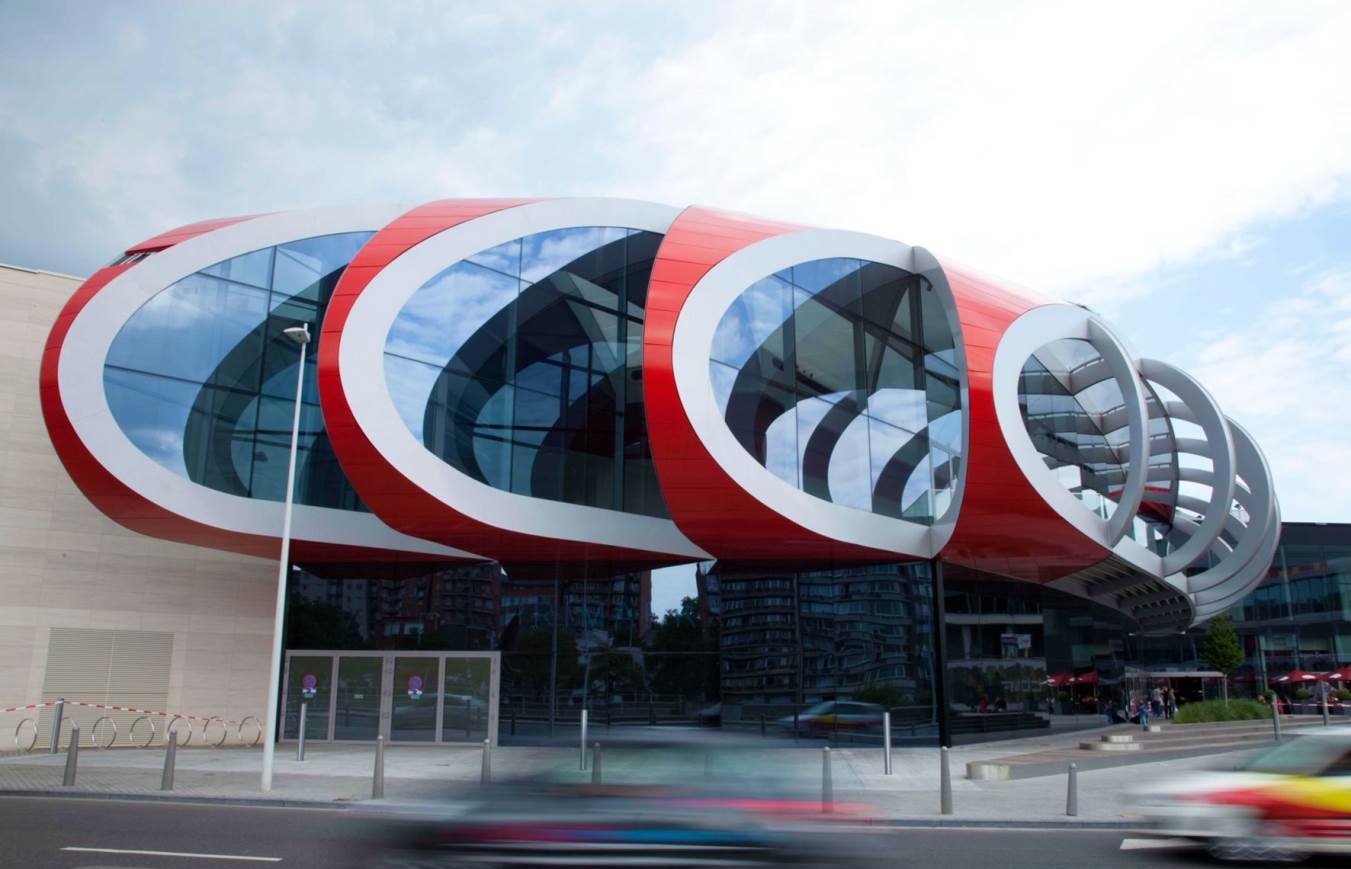 This complex opened in October in Brussels, Belgium. Ron Arad signed on a huge ceiling built for the center. Part of the old exhibition "Longdoz Center" was restored and built at the site of the former Longdoz Station (destroyed in 1975).
5-Various Shopping Places in Europe for 2023 and 2024
1-Las Arenas, a Europe Shopping Place in Barcelona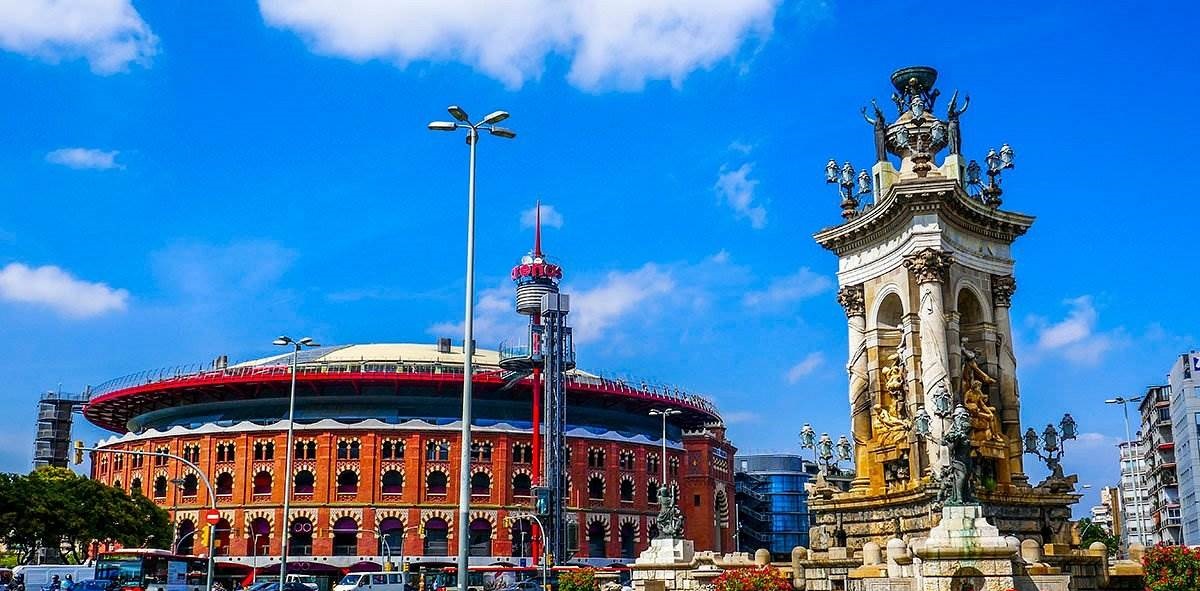 The Las Arenas shopping center is located in Barcelona. It was once the bullring. Las Arenas is now an art nouveau venue mixed with sophistication, with more than 60 outlets. It includes slides of fashion shops, cafes, and restaurants. The complex is the modern incarnation of the historic Las Arenas bullring, with many original architectural details included. Location: It is located in Barcelona opposite the town of Fira Montjuic and the Royal Palace.
2-Harrods, a Europe Shopping Place in London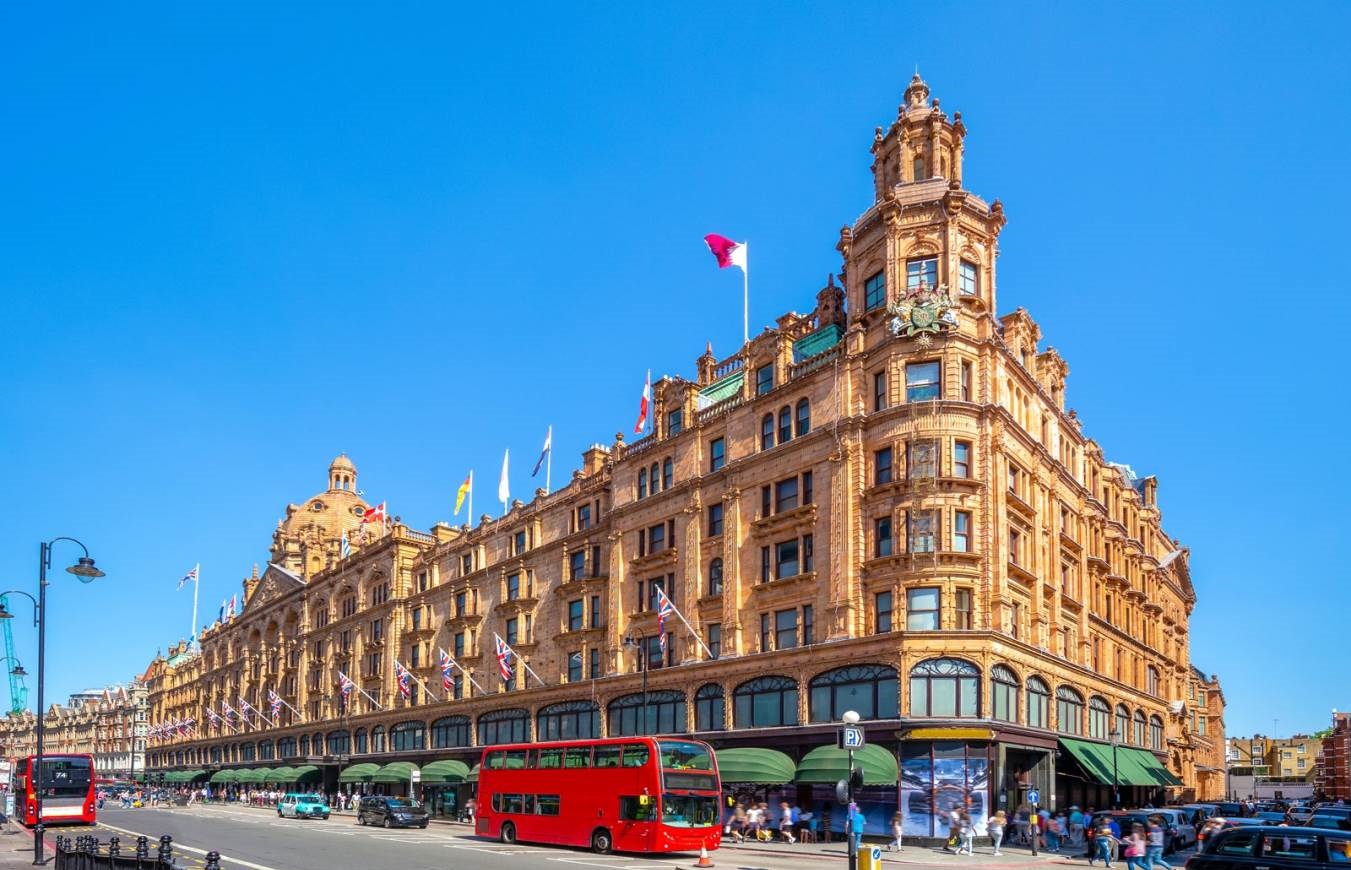 Harrods is one of London's most famous shopping centers. And has many distinctive options, which are ideal for shopping in London. Location: It is located on Brompton Street in Knightsbridge.
3-Kanyon, One of the Top Europe Shopping Places in Turkey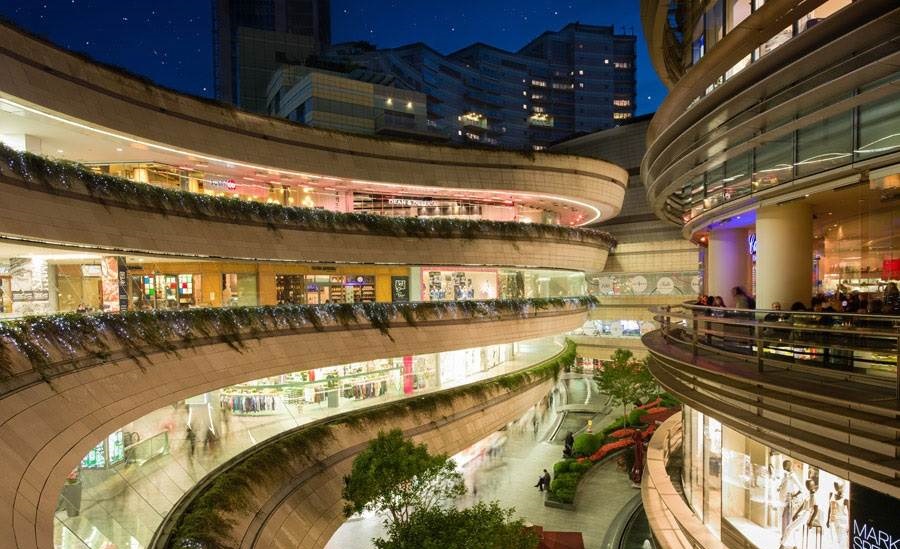 Kanyon means "The Valley" in Turkish. It is a purpose-built complex. It opened on June 6, 2006, the center consists of 160 shopping stores, an area of 37,500 square meters, 30 floors of office building (26 of which are high above street level), and a 22-story residential complex with 179 apartments for living in complex and geometrical ripples. The total area of the Kanyon Project is 250,000 square meters, with 30,000 square meters of rental office space, 37,500 square meters of rented business space, 180 apartments, 160 shops, and 9 theater halls for 1,600 spectators, and parking for 2,300 cars. Location: It is located on Büyükdere Street. No: 185 in Levent, Istanbul's commercial district, Turkey.
4-The Gasometer, a Europe Shopping Place in Vienna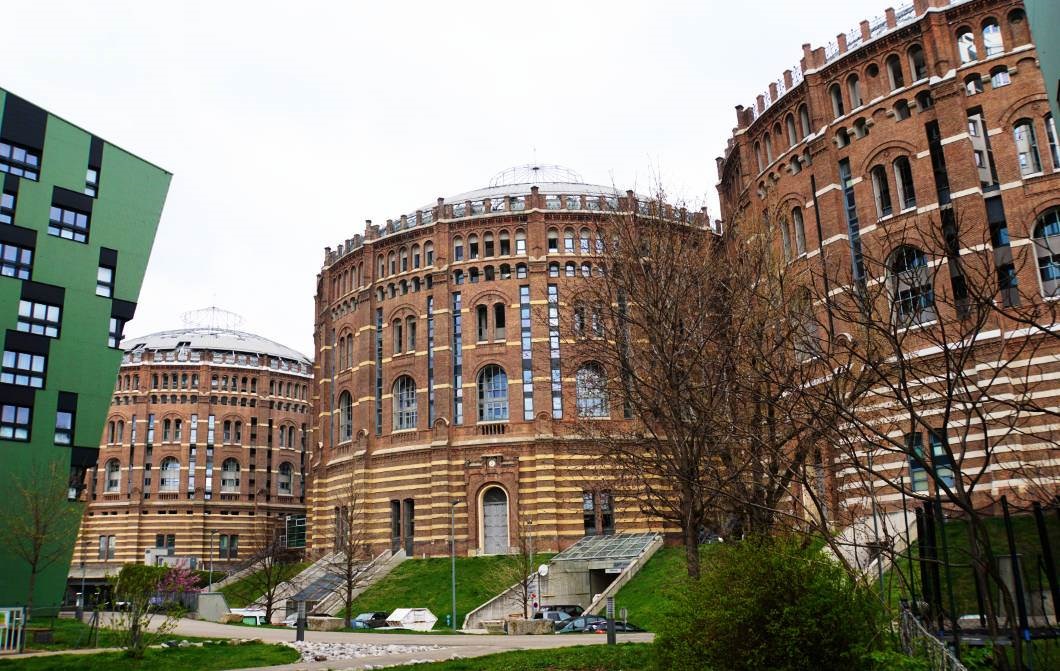 One of Vienna's shopping centers, dating back over 100 years, will also be a shopping center with 70 shops.
5-Magna Plaza, a Europe Shopping Place in Amsterdam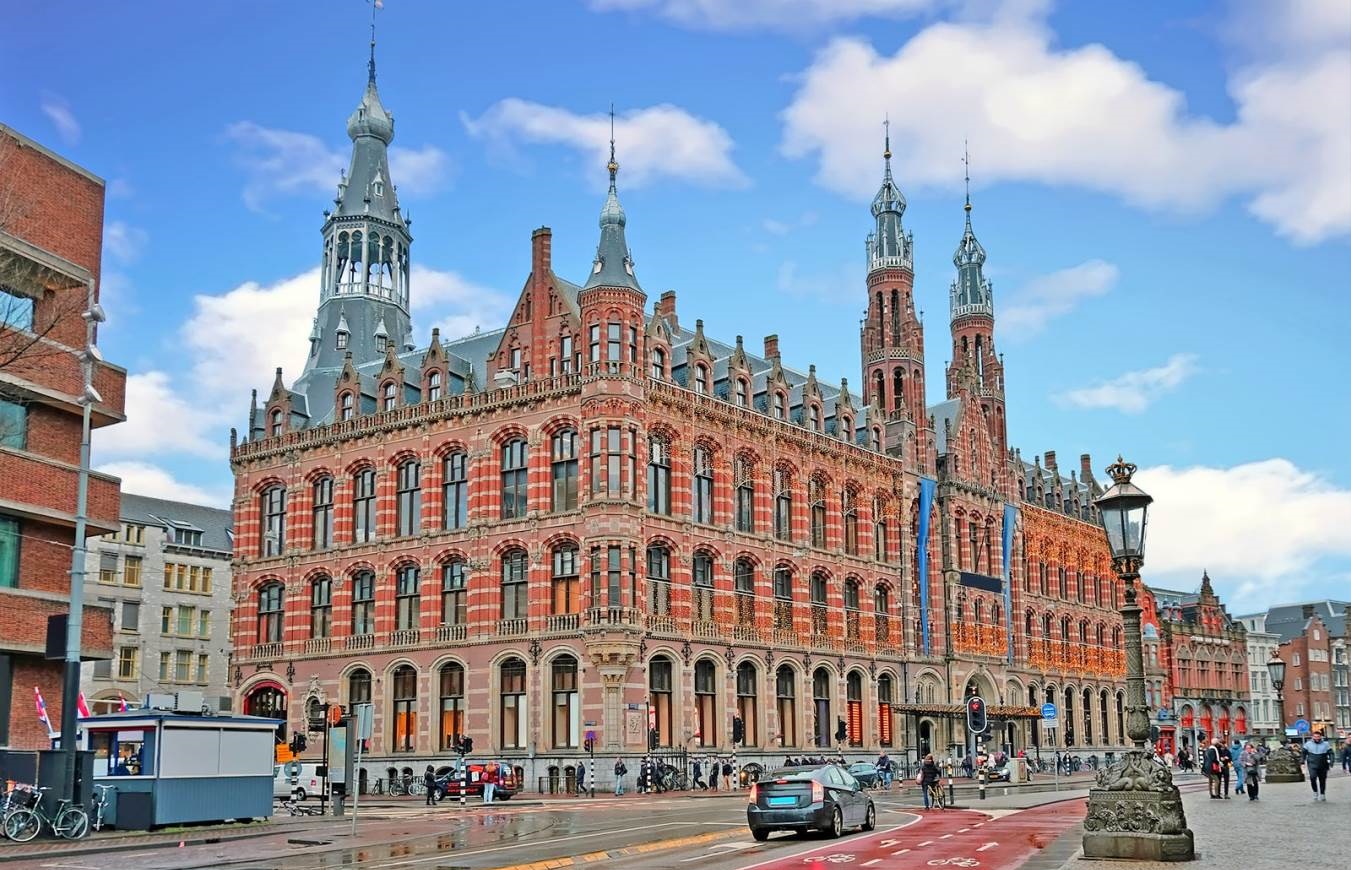 Magna Plaza was the main post office in Amsterdam and is a magnificent building; today this is an important shopping center and one of the most beautiful buildings in Amsterdam.
6-The Zlote Tarasy, a Europe Shopping Place in Poland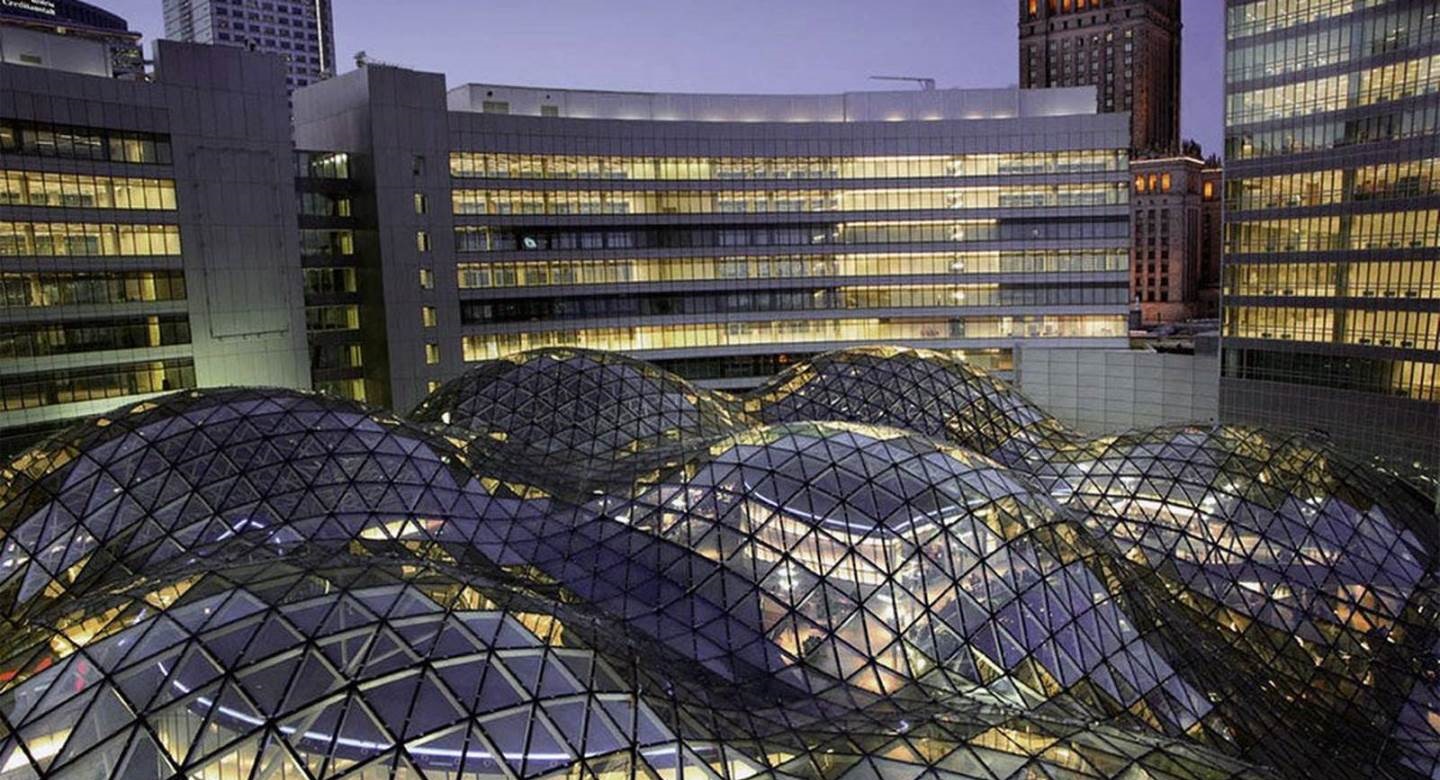 The "Golden Coliseum", which opened on February 7, 2007, is a trade office and entertainment complex, in the center of Warsaw, Poland. Location: It is located near the train station of Centralna Warsaw, between the streets of Yana Paolo II and Emelie Pater.
7-Bicester Village, a Top Europe Shopping Place in the United Kingdom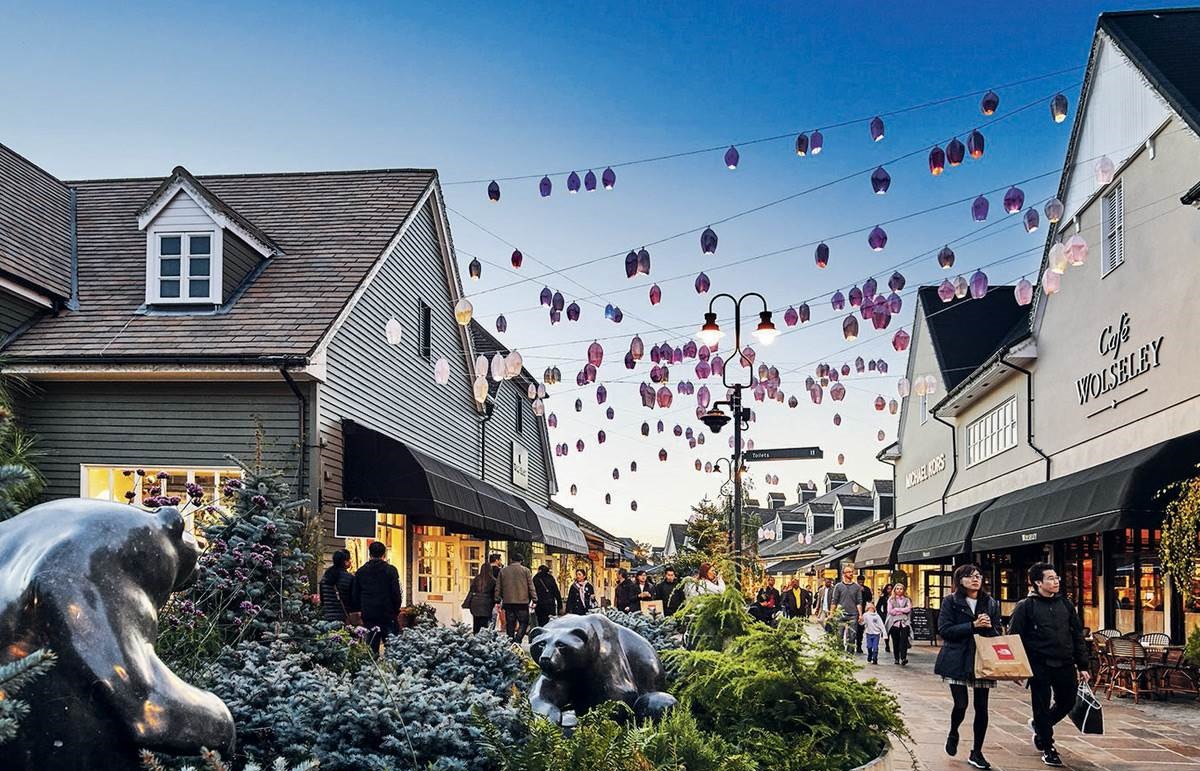 The village of Bicester has everything you were looking for when it comes to shopping. It is one of the best shopping in Europe and is one of the UK's premier luxury business destinations. Among England's most popular tourist destinations are foreigners Location: It is located along with Buckingham Palace and the Tower of London.
In conclusion, Europe countries have many fascinating shopping places with various products. Thus tourists from all over the world visit and enjoy shopping for famous luxury brands.
Related Topics:
Festivals and Public Holidays in Europe
Best Time to Visit Europe 2023/2024
Top England Road Trips With Tips
Weather in England London 2023