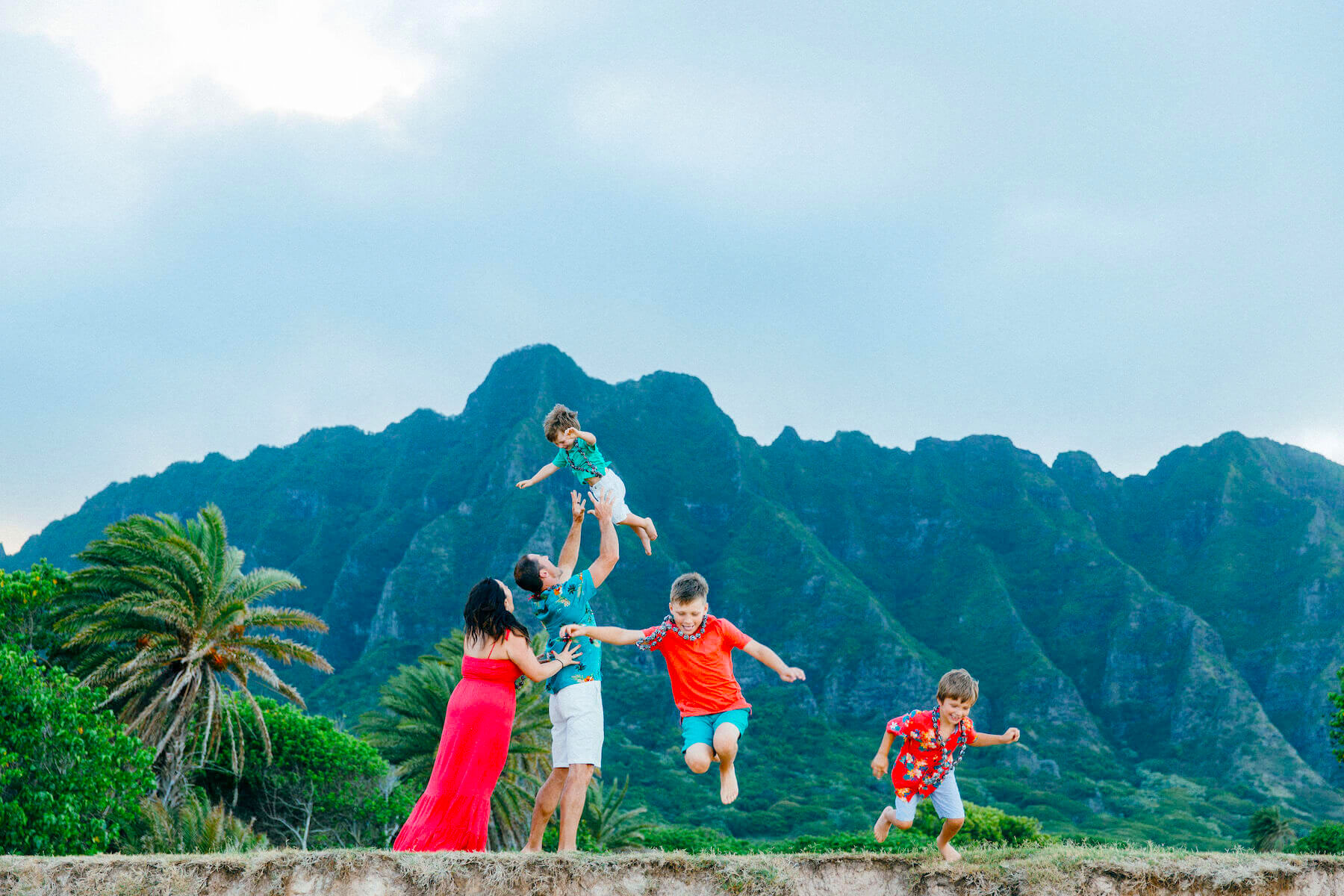 Hawaii Weather In April Travel Guide 2023/2024
This article was created by a dedicated and authentic team of passionate travelers from the PTA Team, who are not only experienced travel experts but also proud members of the World Travel & Tourism Council (WTTC). Our sole purpose is to assist and support fellow travelers in planning their tours with utmost care and precision. With exclusive information, valuable insights, and meticulous analysis, we strive to provide high-quality content that leaves no room for mistakes. Count on us to deliver comprehensive destination reports and all the necessary information to ensure an exceptional and well-planned travel experience for you. Learn More
Article Table of Content
Ideal Winter Escape: Hawaii's April Climate
As springtime unfurls its vibrant colors across the Hawaiian Islands, April unveils an enchanting symphony of natural wonders and a temperate climate that is truly a feast for the senses. Embraced by the Pacific Ocean's gentle embrace, Hawaii takes on an ethereal beauty that captivates all who step onto its sandy shores during this time of year.
April in Hawaii is a celestial marriage of balmy warmth and refreshing coolness. The sun, in all its splendor, generously graces the islands with its golden rays, gently coaxing the tropical blooms into full bloom. The air carries a delightful fragrance of blossoms, offering a sensory journey through the scents of plumeria, hibiscus, and jasmine. In the embrace of the tranquil trade winds, palm trees sway with graceful elegance, inviting visitors to bask in the laid-back island lifestyle.
The ocean, shimmering like liquid sapphire, beckons adventurers and dreamers alike. Beneath its inviting surface, coral reefs teem with a kaleidoscope of marine life, offering snorkelers and divers an otherworldly spectacle. The waves, in perfect harmony with the islands' rhythms, provide a serene symphony that calms the soul.
April in Hawaii is a time to savor life's simple pleasures: lounging on pristine beaches, hiking through lush rainforests, and witnessing breathtaking sunsets that paint the skies with a mesmerizing palette of colors. As nature reawakens, so does the spirit of aloha, infusing the islands with warmth and hospitality that make every moment in paradise unforgettable. You can read more travel blogs about Hawaii and discover more information about this heaven spot.

The Climate of Hawaii in April Guide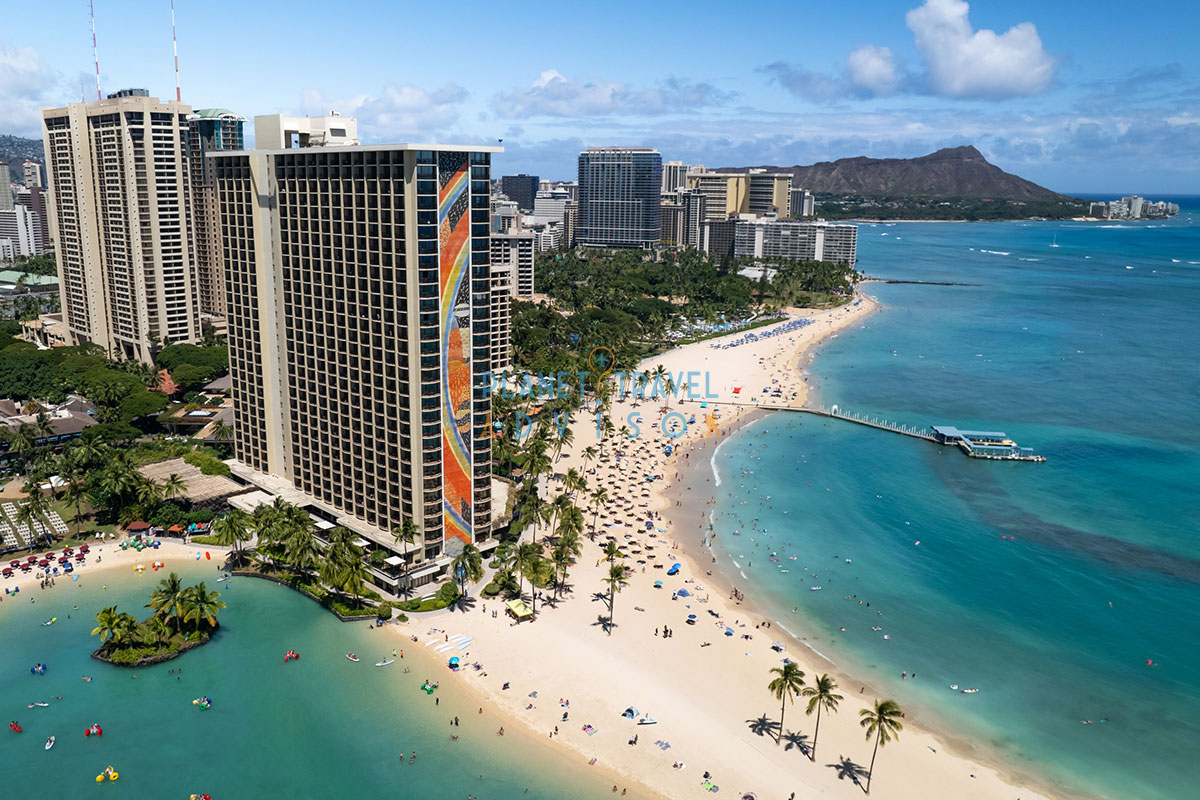 In April, the climate of Hawaii embraces a delightful transition from the cooler, wetter winter months to the drier, warmer spring season. Located in the tropical region, Hawaii enjoys a consistent climate throughout the year, with slight variations between different islands and elevations.
During April, the average daytime temperatures hover around 78 to 83 degrees Fahrenheit (25 to 28 degrees Celsius) in coastal areas, making it pleasantly warm without being overly hot. At higher elevations, such as in the upland regions of Maui and the Big Island, temperatures can be a bit cooler, ranging from 65 to 75 degrees Fahrenheit (18 to 24 degrees Celsius), creating a comfortable atmosphere for outdoor activities.
One of the defining features of Hawaii's climate in April is the transition from the rainy season to the drier season. As the trade winds, which typically blow from the northeast, become more established during this time, they help to reduce the frequency of rain showers. While some sporadic showers can still occur, particularly on windward or north-facing slopes, they are usually brief and often followed by bright sunshine.
The ocean temperature in April is inviting and perfect for water-based activities. The waters surrounding Hawaii maintain a year-round average temperature of about 74 to 76 degrees Fahrenheit (23 to 24 degrees Celsius), offering a comfortable environment for swimming, snorkeling, and surfing. The clear, warm waters also provide excellent visibility for underwater exploration, revealing the vibrant marine life and colorful coral reefs that the islands are renowned for.
In addition to the comfortable temperatures and reduced rainfall, April in Hawaii showcases the islands' natural beauty in full splendor. The lush vegetation thrives under the sun's warmth, presenting an array of blooming flowers and vibrant foliage. This seasonal rebirth adds to the allure of Hawaii, creating a paradise for nature lovers and photographers.
Overall, the climate of Hawaii in April offers a delightful balance of warm, dry days and occasional refreshing showers. This ideal weather creates the perfect backdrop for exploring diverse landscapes, savoring outdoor adventures, and immersing oneself in the welcoming spirit of aloha that permeates the islands throughout the year.

Convincing Reasons to Visit Hawaii in April
April is undeniably the best time to visit Hawaii due to a combination of favorable factors that make it an unforgettable and idyllic experience. Here are several compelling reasons why this specific time of year stands out as the ultimate period to explore the Hawaiian Islands:
Perfect Weather: In April, Hawaii enjoys a transition from the rainy season to the drier season. The temperatures are pleasantly warm, with daytime averages ranging from 78 to 83 degrees Fahrenheit (25 to 28 degrees Celsius) on the coast. This climate provides an ideal balance between comfortable warmth and a refreshing breeze, creating the perfect conditions for outdoor activities and exploration.
Reduced Rainfall: As the trade winds settle in, April sees a decrease in rainfall, resulting in clear skies and more sunshine. While occasional showers may still occur, they are typically short-lived and followed by blue skies, allowing visitors to make the most of their time in paradise without worrying about frequent interruptions.
Lush Landscapes: With the winter rains behind and the spring sunshine prevalent, the islands come alive with vibrant colors and lush greenery. April showcases Hawaii's natural beauty in full bloom, with blooming flowers, majestic waterfalls, and verdant landscapes that create picture-perfect backdrops for memorable vacations.
Ideal Ocean Conditions: The ocean temperature in April hovers around 74 to 76 degrees Fahrenheit (23 to 24 degrees Celsius), offering pleasant waters for swimming, snorkeling, and water sports. The visibility is excellent for underwater exploration, providing opportunities to encounter diverse marine life and explore stunning coral reefs.
Avoiding Peak Crowds: April falls in the shoulder season, which means fewer tourists compared to the winter holiday season and the summer vacation period. Visitors can enjoy more tranquil beaches, shorter lines at attractions, and a more laid-back atmosphere to truly soak in the essence of the islands.
Festivals and Cultural Events: Hawaii's cultural richness is on full display in April, with several significant festivals and events taking place. From the Merrie Monarch Festival, celebrating hula and Hawaiian culture, to various local celebrations, visitors can immerse themselves in the authentic traditions and spirit of aloha.
Comfortable Accommodation Rates: As the demand tapers off after the peak season of Hawaii, April offers an opportunity for travelers to find more affordable accommodation rates and attractive travel deals, making it an ideal time for budget-conscious travelers to experience the magic of Hawaii without breaking the bank.

List of the Best Activities to Do in Hawaii in April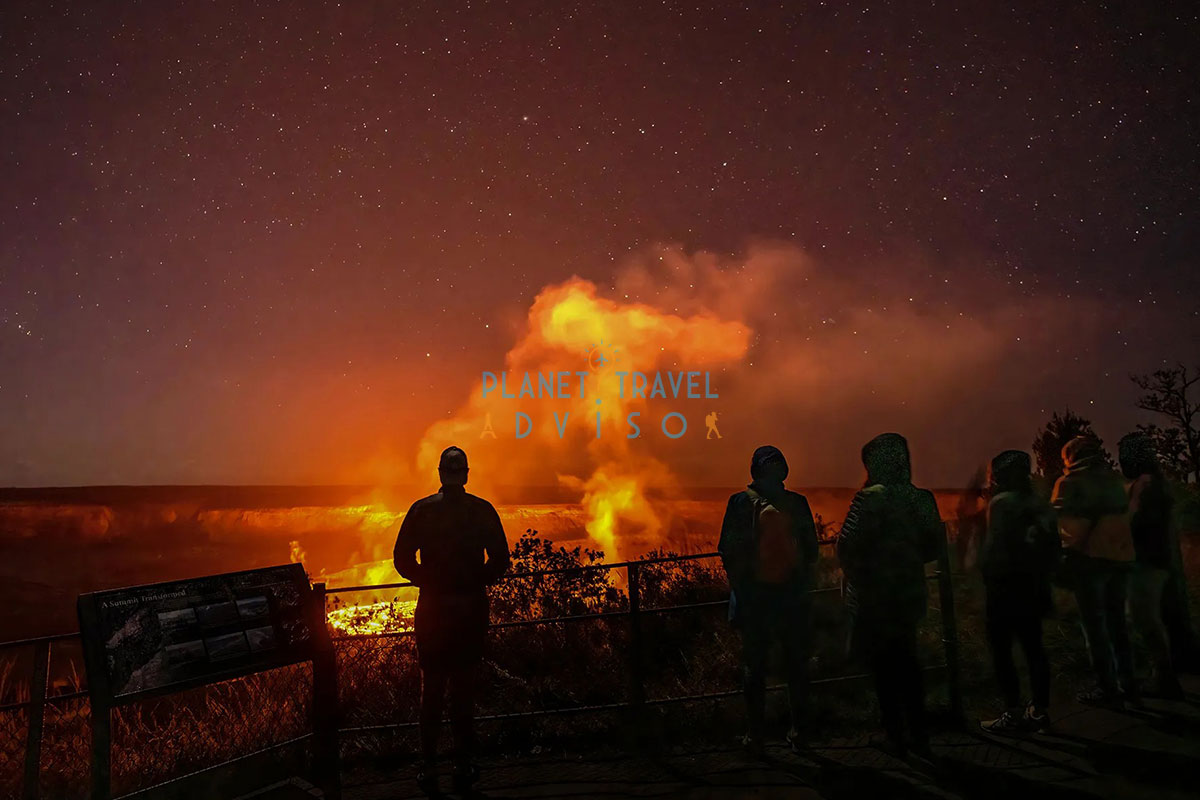 April in Hawaii offers a plethora of activities to suit every traveler's interests. Whether you're seeking adventure, relaxation, cultural experiences, or simply a chance to soak in stunning natural beauty, there's something for everyone. Here are some perfect activities to do in Hawaii during this time:
Snorkeling and Scuba Diving: The crystal-clear waters and thriving marine life make April an ideal time for underwater exploration. Snorkel or scuba dive in the warm ocean to encounter colorful fish, sea turtles, and vibrant coral reefs.
Hiking: Take advantage of the mild temperatures and embark on scenic hikes. Explore trails like the Diamond Head Summit Trail on Oahu, the Pipiwai Trail in Maui's Haleakala National Park, or the Na Pali Coast on Kauai for breathtaking views.
Whale Watching: April marks the tail end of the humpback whale-watching season. Join a boat tour to witness these magnificent creatures as they complete their annual migration and frolic in Hawaiian waters.
Luau: Immerse yourself in Hawaiian culture by attending a traditional luau. Enjoy authentic cuisine, mesmerizing hula performances, and a lively showcase of Polynesian arts.
Water Sports: Whether it's surfing the renowned breaks of the North Shore, stand-up paddleboarding in calm bays, or trying your hand at windsurfing, April's gentle trade winds make it an ideal time for water sports.
Visit Volcanoes National Park: Explore the captivating volcanic landscapes of Hawaii's Big Island. Witness the otherworldly beauty of KÄ«lauea and Mauna Loa volcanoes and marvel at the park's unique geology.
Relax on the Beach: With comfortable temperatures and reduced crowds, April is the perfect time to unwind on Hawaii's stunning beaches. Enjoy sunbathing, beachcombing, or simply basking in the beauty of the surroundings.
Attend Cultural Festivals: Experience the rich traditions and heritage of Hawaii by participating in local festivals and events. Don't miss the Merrie Monarch Festival, a prestigious hula competition held on the Big Island.
Golfing: Hawaii boasts world-class golf courses with breathtaking ocean views and lush fairways. Challenge yourself on courses designed by golf legends and enjoy a round in paradise.
Sunset Cruises: Witness unforgettable sunsets aboard a catamaran or sailboat cruise. Take in the panoramic views of the coastline while enjoying a relaxing evening on the water.

What to Pack for April Trip to Hawaii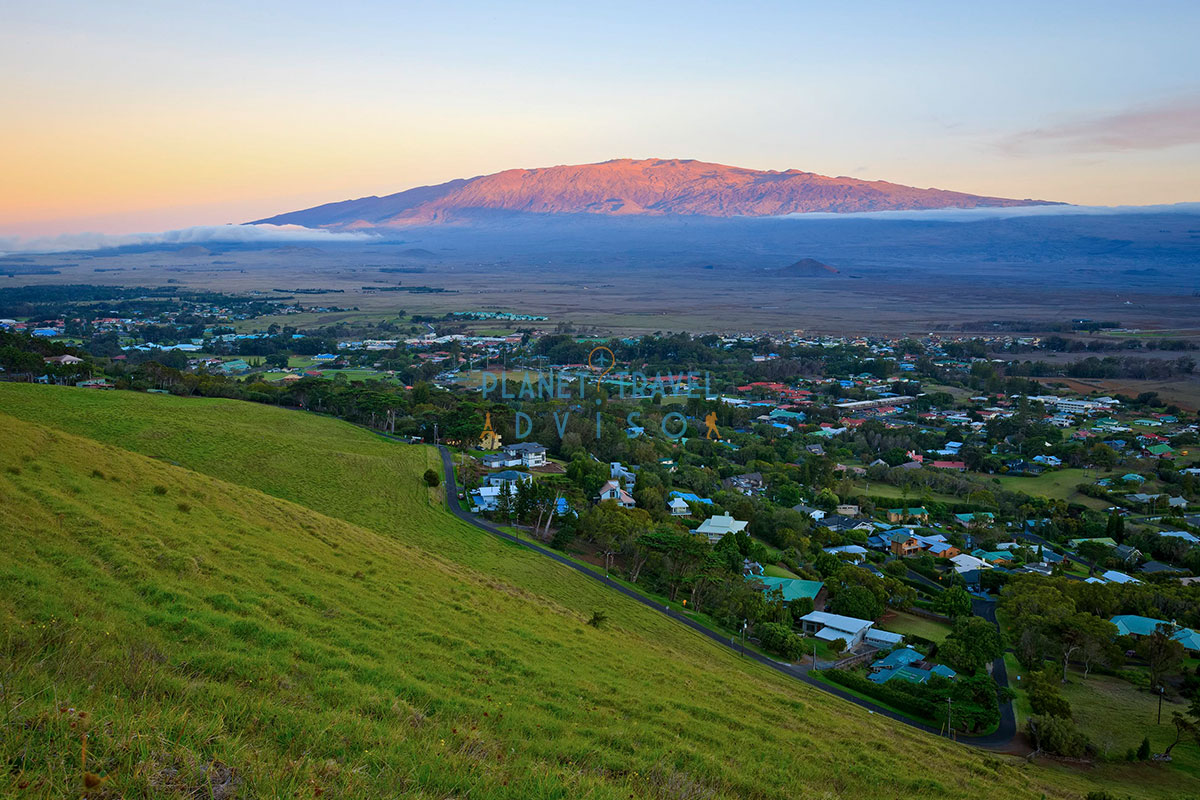 Packing for a trip to Hawaii in April requires a balance of light, comfortable clothing for warm days and a few essentials for cooler evenings and occasional showers.
Light and Breathable Clothing: Fill your suitcase with t-shirts, tank tops, shorts, skirts, and lightweight dresses to stay cool during the day. Consider packing some light, long-sleeved shirts for extra sun protection. Opt for comfortable and casual clothing that suits the relaxed island vibe.
Swimwear: Hawaii is all about enjoying the ocean, so don't forget to pack your swimsuits. Consider bringing a rash guard for added sun protection during water activities. A beach cover-up or sarong is also handy for strolling on the sand.
Footwear: Keep it simple with flip-flops or sandals for beach days and easy walks. If you plan to hike or explore, pack comfortable walking shoes or sneakers to ensure your feet stay happy throughout your adventures.
Sun Protection: The Hawaiian sun can be intense, so be sure to pack sunscreen. Opt for a water-resistant and reef-safe formula to protect both yourself and the environment. Don't forget to pack a wide-brimmed hat or cap and a good pair of sunglasses to shield your eyes from the sun.
Rain Gear: While April tends to be drier, there might still be occasional showers. Bring along a lightweight, packable rain jacket or poncho to stay dry if you encounter some rain. An umbrella can also be useful for staying dry while exploring.
Light Jacket or Sweater: Evenings near the coast can get cooler, so it's a good idea to bring a light jacket or sweater for added comfort during sunset strolls or dining outdoors.
Water Bottle: Stay hydrated during your adventures by carrying a reusable water bottle. Refill it at water stations or ask your accommodation for refills to reduce plastic waste.
Daypack or Beach Bag: Keep your essentials organized in a daypack or beach bag. Carry items like sunscreen, water, snacks, and a camera to ensure you're ready for a day of exploration.
Travel Adapters and Chargers: Make sure you can charge your electronic devices by bringing the appropriate adapters and chargers. A portable power bank can also be handy for long days of sightseeing.
Personal Items: Don't forget to pack any prescription medications you may need during your trip. Remember to bring toiletries, including eco-friendly options, as well as insect repellent and personal hygiene items.
Reusable Shopping Bag: Reduce plastic waste by bringing a reusable shopping bag for your purchases. Some stores in Hawaii charge for bags as part of their environmental initiatives.
Camera and Waterproof Case: Capture the beauty of Hawaii's landscapes and marine life with a camera. If you plan on snorkeling or participating in water activities, consider bringing a camera with a waterproof case to document your underwater experiences.
Travel Documents: Keep all your important travel documents organized and secure. This includes your passport (if traveling internationally), driver's license or ID, flight tickets, accommodation reservations, and travel insurance information.
Remember to pack light and focus on breathable, versatile clothing to stay comfortable in Hawaii's tropical climate. Many hotels and resorts provide basic toiletries and beach towels, so check with your accommodation to see what you need to bring. With this packing list, you'll be well-prepared to make the most of your April trip to Hawaii and create wonderful memories in this island paradise.

Famous April Events in Hawaii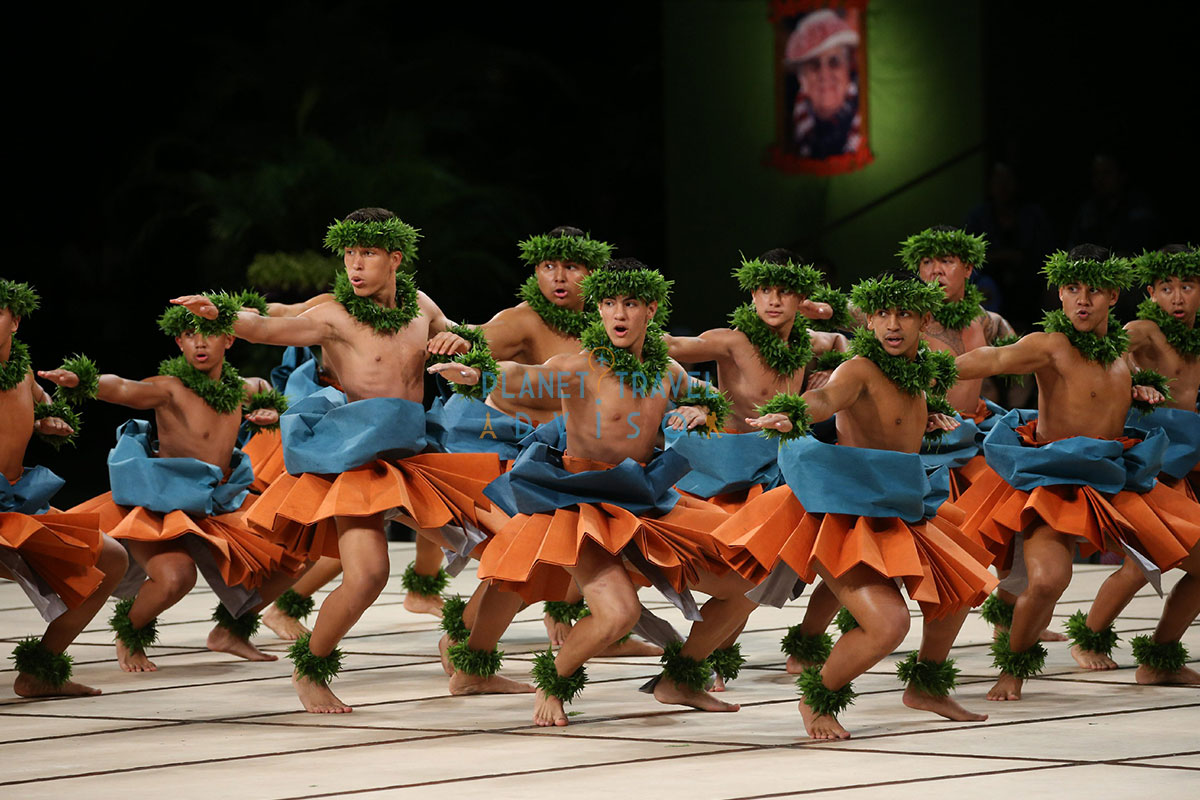 In April, Hawaii hosts a variety of exciting events and festivals that showcase the islands' rich culture, traditions, and natural beauty. Here are some notable events that take place in Hawaii during this month:
Merrie Monarch Festival (Hilo, Big Island): One of the most prestigious hula competitions in the world, the Merrie Monarch Festival celebrates the art of hula and Hawaiian culture. Held in Hilo, it features impressive hula performances, competitions, arts and crafts fairs, and a grand parade.
Waimea Cherry Blossom Heritage Festival (Waimea, Big Island): Celebrating the blooming cherry trees, this festival offers a unique fusion of Japanese and Hawaiian culture. Visitors can enjoy music, dance, arts, and delicious Japanese and Hawaiian cuisine.
East Maui Taro Festival (Hana, Maui): Dedicated to the traditional staple crop of taro, this festival honors Hawaiian heritage and agriculture. Attendees can experience taro farming, sample taro-based dishes, and enjoy live music and cultural demonstrations.
Prince Kuhio Day Celebrations (Various Islands): Commemorating the birthday of Prince Jonah Kuhio Kalaniana'ole, a beloved Hawaiian statesman, various events take place across the islands, including parades, cultural performances, and historical exhibitions.
Kona Brewers Festival (Kailua-Kona, Big Island): A celebration of craft beer, local food, and island culture, this festival features a range of local brews and culinary delights. Attendees can enjoy live music, games, and the beautiful setting along the Kona coastline.
Maui Steel Guitar Festival (Kahului, Maui): Celebrating the unique sounds of the Hawaiian steel guitar, this festival showcases musicians from Hawaii and beyond. Attendees can experience performances, and workshops, and learn about the history of this iconic instrument.
Lantern Floating Hawaii (Honolulu, Oahu): Held on Memorial Day, this poignant event brings together thousands of people who release lanterns into the ocean to honor and remember loved ones who have passed away. The ceremony is deeply spiritual and emotionally moving.
Waikiki SPAM JAM® (Honolulu, Oahu): A fun and quirky event celebrating the love of SPAM®, a canned meat product popular in Hawaii. The festival features food vendors serving creative SPAM® dishes, live entertainment, and a lively atmosphere along Kalakaua Avenue in Waikiki.
These are just a few of the many events and festivals that take place in Hawaii during the month of April. Whether you're interested in Hawaiian culture, food, music, or simply enjoying the stunning landscapes, there's something for everyone to enjoy during this vibrant time in the islands.

Conclusion
In conclusion, Hawaii's weather in April offers an unparalleled opportunity for a perfect winter getaway. With its balmy temperatures, reduced rainfall, and blooming landscapes, the islands present an enchanting paradise for travelers seeking a delightful escape. With so much to offer and a warm welcome from the islands' hospitable residents, Hawaii in April promises a magical and rejuvenating experience, leaving you with cherished memories that will last a lifetime.
Source of Video: Living in Hawaii Youtube
FAQ
What is the weather like in Hawaii in April?
In April, Hawaii typically experiences warm and pleasant weather. The temperature varies based on the island, but you can expect daytime temperatures to range from the mid-70s to mid-80s Fahrenheit (24°C to 29°C). It's a great time to visit as it's generally dry and not as crowded as the peak tourist season.
Does it rain a lot in Hawaii in April?
April is part of Hawaii's dry season, especially on the western and southern coasts of the islands. Rainfall is generally lower during this time, but there might still be some brief showers, particularly in the higher elevations and on the windward sides of the islands.
Can I go swimming in the ocean in April?
Yes, you can go swimming in the ocean in April. The water temperature is usually around the mid-70s to low 80s Fahrenheit (24°C to 27°C), which is quite comfortable for swimming, snorkeling, and other water activities.
What type of clothing should I pack for a trip to Hawaii in April?
Pack lightweight and breathable clothing, such as shorts, t-shirts, sundresses, and swimwear, as the weather is warm. You may also want to bring a light sweater or a long-sleeved shirt for cooler evenings or if you plan to visit higher elevations. Don't forget to bring sunscreen, a hat, and sunglasses to protect yourself from the sun.