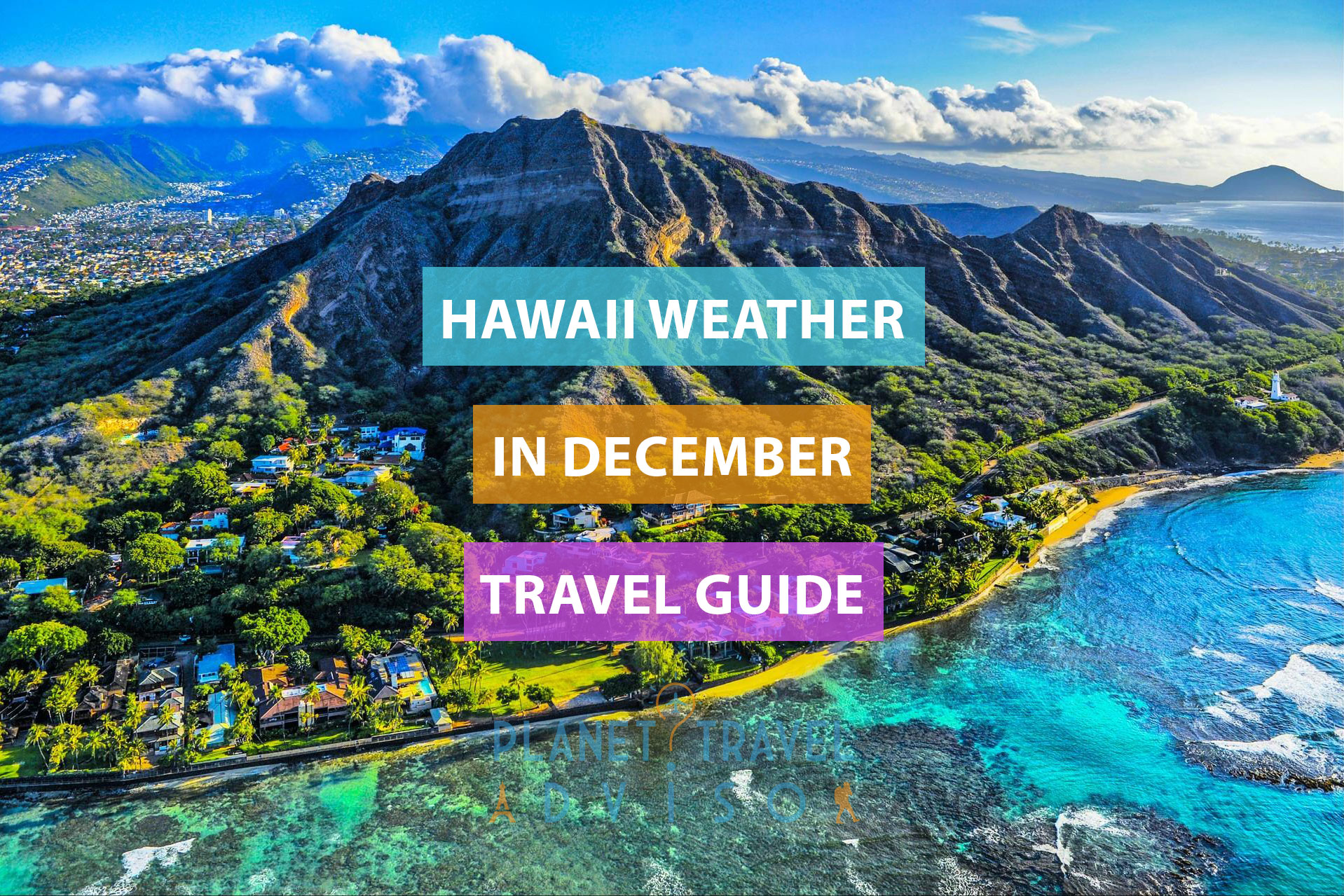 Hawaii Weather In December Travel Guide 2023/2024
This article was created by a dedicated and authentic team of passionate travelers from the PTA Team, who are not only experienced travel experts but also proud members of the World Travel & Tourism Council (WTTC). Our sole purpose is to assist and support fellow travelers in planning their tours with utmost care and precision. With exclusive information, valuable insights, and meticulous analysis, we strive to provide high-quality content that leaves no room for mistakes. Count on us to deliver comprehensive destination reports and all the necessary information to ensure an exceptional and well-planned travel experience for you. Learn More
Article Table of Content

Hawaii Weather in December 2023/2024: A Perfect Winter Getaway
Hawaii, often referred to as "Paradise on Earth" is a tropical haven known for its stunning landscapes, pristine beaches, and warm hospitality. While many parts of the world experience harsh winters, Hawaii in December offers a perfect winter getaway for those seeking a respite from the cold. With its unique geographical location in the central Pacific Ocean, the Aloha State enjoys a mild and pleasant climate year-round, making December an idyllic time to visit.
During December, Hawaii experiences its winter season, characterized by comfortable temperatures and a delightful mix of sun and occasional rain showers. The average daytime temperatures hover around the mid-70s to low 80s Fahrenheit (24-28°C), creating a pleasant atmosphere for outdoor activities. As the rest of the world bundles up in heavy coats, visitors to Hawaii can revel in the luxury of swimsuits and light clothing, perfect for exploring the island's natural wonders.
Moreover, December is the beginning of the humpback whale season in Hawaii, and these magnificent creatures migrate from colder regions to the warm Hawaiian waters. Whale watching becomes a popular activity during this time, providing an unforgettable opportunity to witness these majestic mammals breach and play in their natural habitat.
Beyond the captivating weather, Hawaii also embraces the festive spirit of the holiday season. While the islands are rich in local traditions and cultural celebrations year-round, December adds a touch of holiday cheer with various Christmas and New Year's events taking place. From dazzling light displays to unique local festivities, visitors can experience a blend of Hawaiian traditions and holiday merriment.
Whether you seek adventure, relaxation, or a cultural experience, Hawaii in December promises an enchanting winter escape that will leave you with cherished memories and a longing to return to this magical paradise.

The Climate of Hawaii in December 2023/2024
In December, Hawaii experiences a delightful blend of pleasant weather and festive holiday spirit, making it a popular destination for travelers seeking a warm winter escape. The islands offer a tropical paradise where you can trade snow for sandy beaches and winter coats for swimsuits.
Temperature: December in Hawaii brings mild and comfortable temperatures, with daytime highs typically ranging from the mid-70s to low 80s Fahrenheit (around 23-28°C). Evening temperatures can dip slightly into the high 60s to low 70s Fahrenheit (around 20-24°C). This pleasant weather provides an inviting environment for outdoor activities and beach lounging.
Rainfall: While the winter months in Hawaii are generally wetter than the summer, December still offers fewer rain showers compared to the preceding months. The islands' lush landscapes owe their beauty to these occasional showers, especially on the windward (eastern) sides of the islands. The leeward (west) sides tend to be drier and sunnier during this time.
Holiday Festivities: December in Hawaii is a time of celebration and festive spirit. The islands are adorned with holiday lights and decorations, and you'll find numerous events and parades, reflecting both Hawaiian traditions and holiday customs. The aloha spirit shines through during this time of year as locals and visitors come together to celebrate the season.
Sea Conditions: The ocean temperatures remain inviting in December, ranging from the mid-70s to low 80s Fahrenheit (around 24-28°C). The warm waters create ideal conditions for snorkeling, swimming, and other water activities.
Whale Watching: December marks the peak of the humpback whale season in Hawaii. The majestic humpback whales migrate from Alaska to the warm Hawaiian waters to breed and give birth. Whale-watching tours offer unforgettable opportunities to witness these magnificent creatures up close and hear their haunting songs.
Overall, Hawaii in December offers a wonderful escape from winter chill, with its mild temperatures, beautiful landscapes, and a festive atmosphere. Whether you're looking for adventure, relaxation, or a cultural experience, the Hawaiian islands in December promise an enchanting and unforgettable journey.

Why December 2023/2024 in Hawaii is the Best Time to Visit?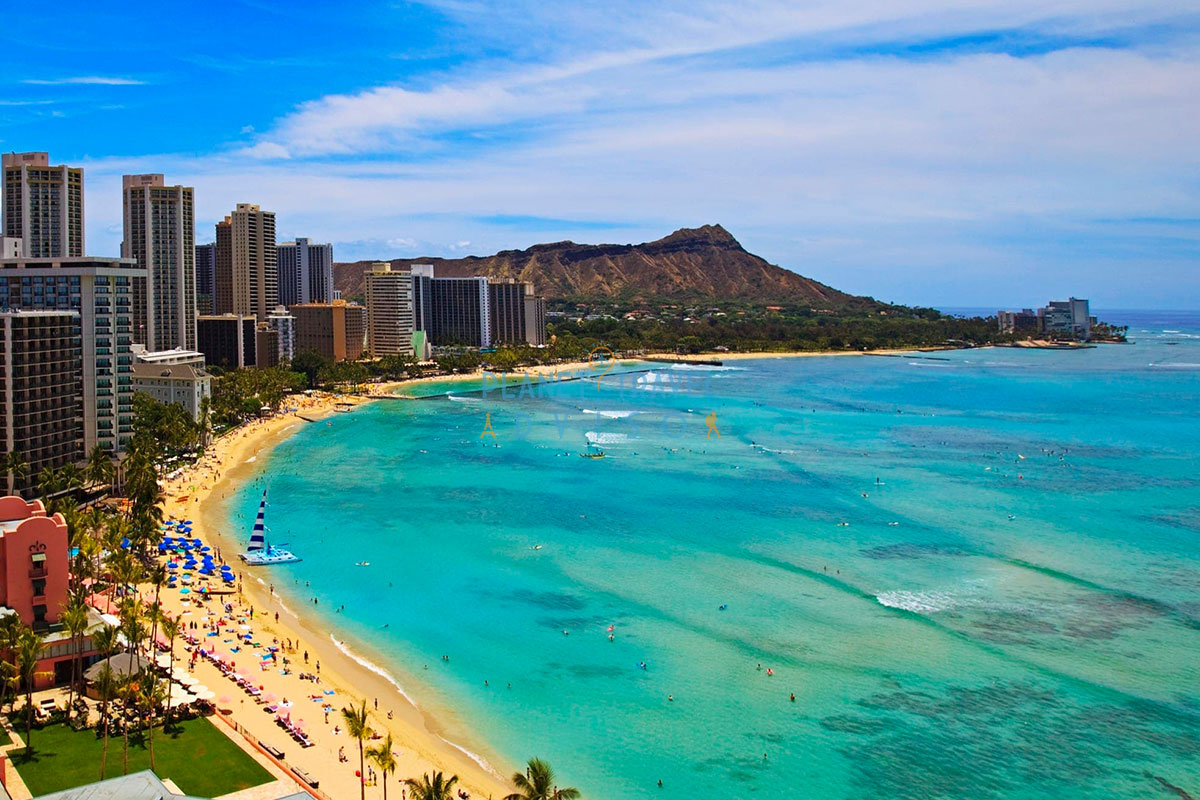 December is undeniably the best time to visit Hawaii in 2023. With enchanting landscapes, pristine beaches, and a warm tropical climate, Hawaii becomes a true paradise during this month. The weather is mild and pleasant, with daytime temperatures ranging from the mid-70s to the low 80s Fahrenheit, perfect for outdoor activities like hiking, snorkeling, and exploring the island's natural wonders.
The ocean waters are inviting, making it ideal for swimming and water sports. Moreover, December marks the beginning of the humpback whale season, offering a unique opportunity for whale watching. With a blend of Hawaiian traditions and festive holiday cheer, December in Hawaii promises an unforgettable and magical experience for every traveler.

Perfect December 2023/2024 Activities to Do in Hawaii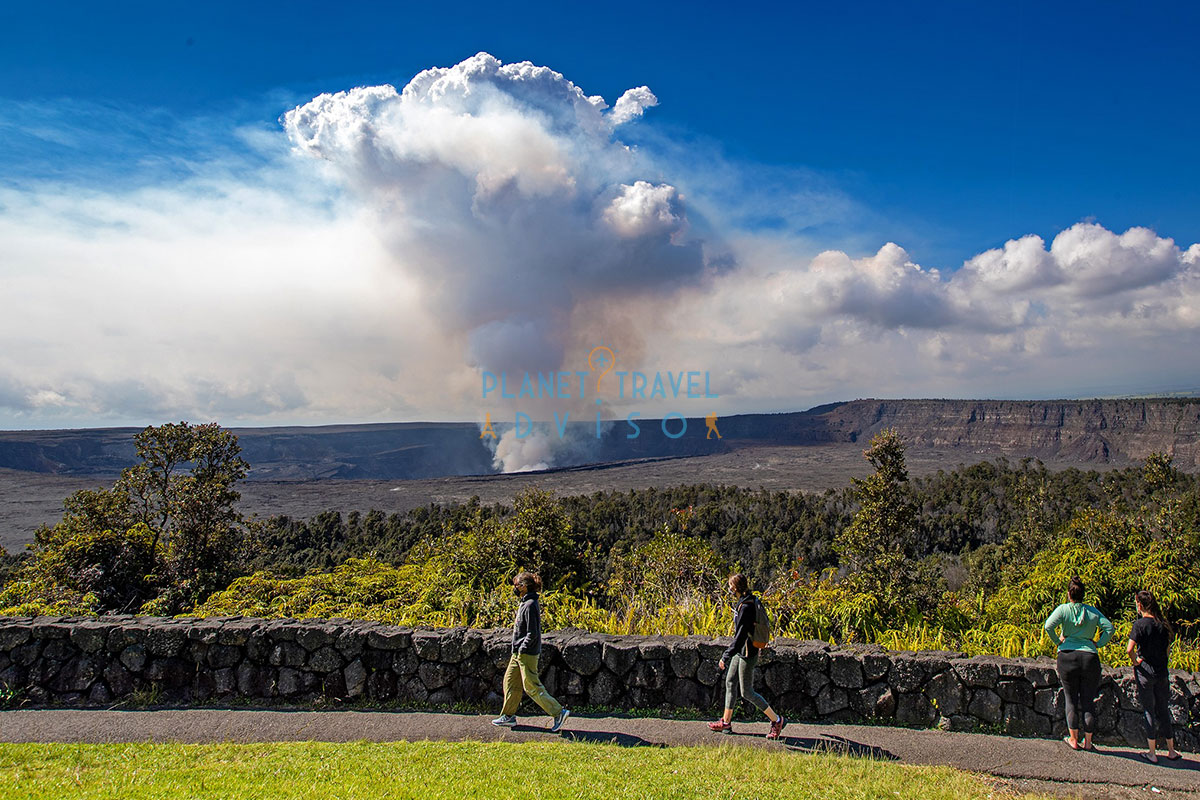 A perfect December vacation in Hawaii promises a dreamy escape to a tropical paradise, where you can soak in the warmth of the sun, indulge in exhilarating adventures, and immerse yourself in the vibrant local culture. Here's a guide to curating your idyllic Hawaiian getaway:
Island-Hopping Adventure
Explore the diversity of Hawaii by visiting multiple islands. Begin on Oahu, where you can experience the bustling city life of Honolulu and take in the iconic Waikiki Beach. Continue to Maui for its stunning beaches and the breathtaking Road to Hana. Then, head to the Big Island to witness the active Kilauea volcano and indulge in stargazing atop Mauna Kea.
Beach Bliss
Spend lazy days on Hawaii's world-famous beaches. Waikiki Beach, Kaanapali Beach, and Lanikai Beach offer sun-drenched shores, turquoise waters, and opportunities for surfing, snorkeling, or simply relaxing under swaying palm trees.
Whale Watching
Embark on a memorable whale-watching cruise to witness humpback whales, which migrate to the warm Hawaiian waters during December. Their acrobatic displays are awe-inspiring and a must-see experience.
Adventurous Escapades
Go hiking in the lush rainforests, explore hidden waterfalls, and witness the stunning vistas from volcanic peaks like Diamond Head or Haleakalā. Try thrilling activities like zip-lining, scuba diving, or even taking a helicopter tour for a bird's-eye view of the islands.
Cultural Immersion
Attend a traditional Hawaiian luau to experience authentic island hospitality, dance, and cuisine. Visit historical sites like Pearl Harbor on Oahu or Pu'uhonua o Honaunau National Historical Park on the Big Island to delve into Hawaii's rich cultural heritage. You can read more about the best time to visit Pearl Harbor in Hawaii in 2023.
Sunset Sails
Embark on a romantic sunset cruise, where you can enjoy breathtaking views of the sun dipping below the horizon, painting the sky in a kaleidoscope of colors.
Holiday Festivities
Embrace the festive spirit as the islands come alive with Christmas and New Year's celebrations. Enjoy local parades, light displays, and special holiday events with a unique Hawaiian twist.
Relaxation and Wellness
Treat yourself to spa treatments, and yoga sessions on the beach, or indulge in the traditional Hawaiian practice of "Aloha Spirit," which encourages relaxation and harmony.
Culinary Delights
Savor the mouthwatering flavors of Hawaii's diverse cuisine, from fresh seafood and tropical fruits to traditional dishes like poi and kalua pig.
By combining these elements, you'll create an unforgettable December vacation in Hawaii, a true tropical paradise that will leave you with cherished memories and a yearning to return to its beauty and serenity.

What to Pack for a December 2023/2024 Trip to Hawaii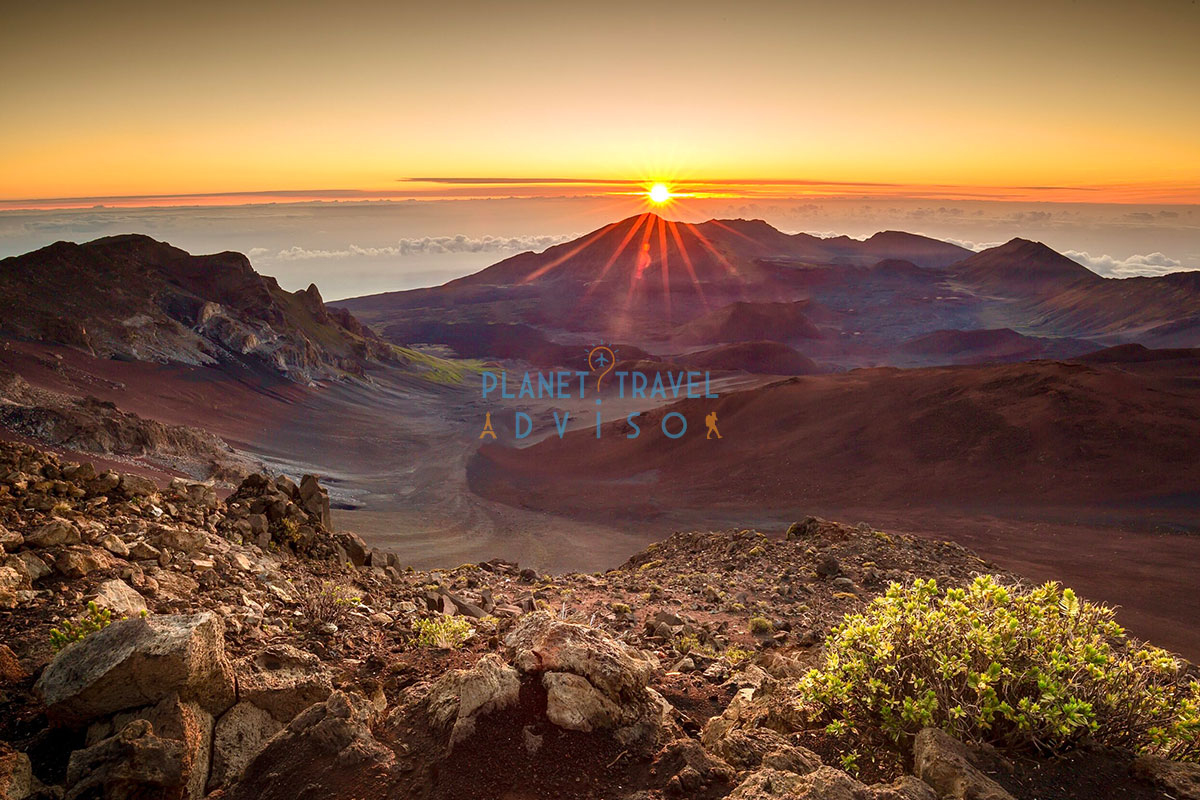 Packing for a December trip to Hawaii requires a balance between light, breathable clothing for the warm weather and some versatile layers for cooler evenings or higher elevations. Here's a comprehensive packing list to ensure you have everything you need for a fantastic vacation:
Lightweight Clothing:
T-shirts and tank tops
Shorts and skirts
Sundresses or casual outfits
Swimsuits and cover-ups
Flip-flops or sandals
Light Layers:
Light cardigan or wrap for cooler evenings
Long-sleeve shirts or light jackets for higher elevations or windy days
Beach Gear:
Beach towels
Sunscreen (reef-safe)
Hat and sunglasses for sun protection
Beach bag to carry essentials
Active Wear:
Comfortable athletic wear for hiking and outdoor activities
Athletic shoes or hiking boots with good traction
Snorkeling gear (if you have your own, otherwise you can rent it)
Rain Gear:
Light rain jacket or poncho for occasional showers
Insect Repellent:
Mosquito repellent for areas with bugs
Miscellaneous Items:
Camera or smartphone for capturing memories
Power bank and charger for electronics
Reusable water bottle to stay hydrated
Any necessary prescription medications
Travel Documents:
Passport or ID
Flight tickets and hotel reservations
Travel insurance information
Optional Items:
Binoculars for whale watching or bird watching
Snorkel mask and fins if you prefer using your own gear
Portable umbrella for added sun or rain protection
Remember that Hawaii has a laid-back vibe, so pack casual and comfortable clothing. You can always do some shopping on the islands if you forget anything. And most importantly, don't forget to bring a sense of adventure and a willingness to embrace the Aloha spirit for a truly memorable December trip to Hawaii!

December Events in Hawaii 2023/2024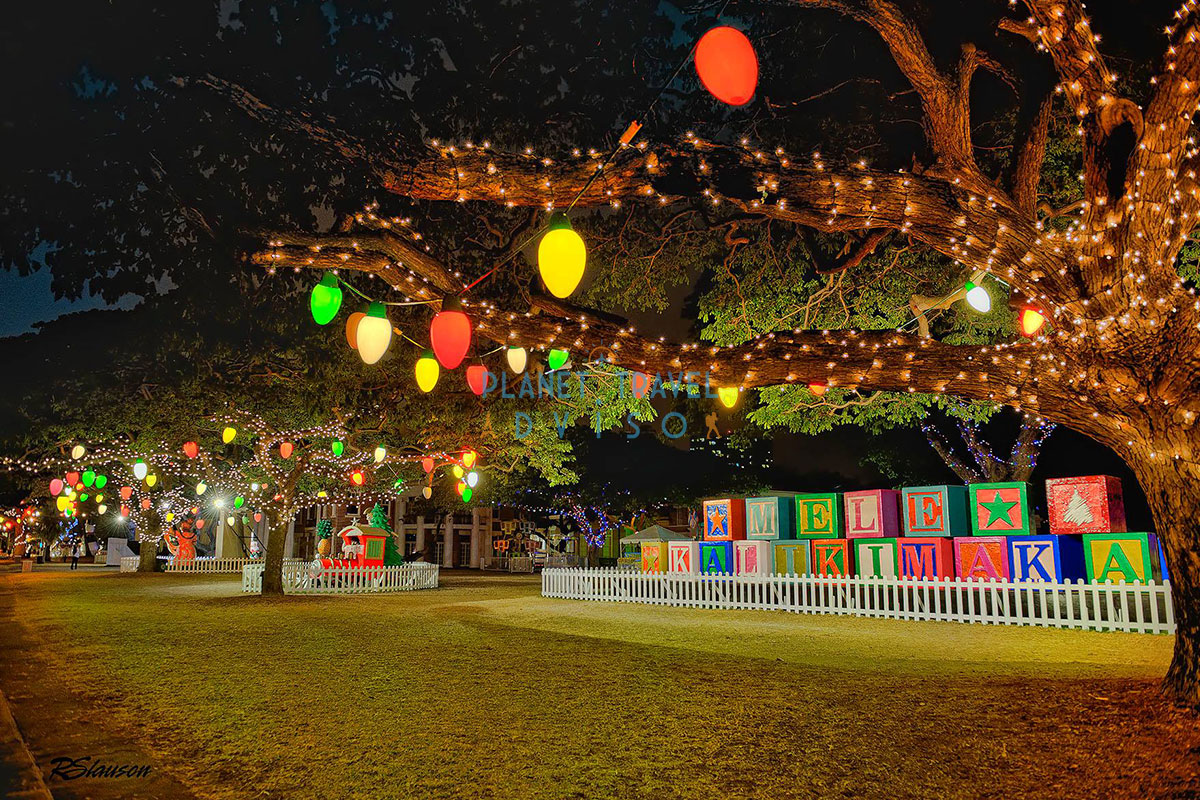 Please note that event schedules may vary from year to year, so it's best to check local event calendars or official tourism websites closer to your travel date for the most up-to-date information. Here are some common December events in Hawaii:
Honolulu City Lights (Oahu): The annual holiday tradition, held at Honolulu Hale, features a grand Christmas tree lighting ceremony, festive decorations, and a month-long celebration with parades, live entertainment, and arts and crafts fairs.
First Night Celebration (Waikiki, Oahu): An alcohol-free New Year's Eve event that brings together locals and visitors for live music, food trucks, and a spectacular fireworks display over the ocean at midnight.
Kauai Festival of Lights (Kauai): The historic County Building in Lihue transforms into a magical wonderland with a display of Christmas lights and decorations, along with local arts and crafts exhibits.
Lahaina Banyan Tree Lighting Ceremony (Maui): Held in Lahaina town, this event marks the start of the holiday season with the lighting of the massive banyan tree, followed by live entertainment, crafts, and food vendors.
Mele Kalikimaka Marketplace (Oahu): A two-day holiday shopping extravaganza featuring local vendors, unique gifts, delicious food, and live entertainment, held at the Blaisdell Exhibition Hall in Honolulu.
Waimea Christmas Twilight Parade (Big Island): A charming Christmas parade in Waimea town, featuring festive floats, marching bands, and community groups spreading holiday cheer.
Makawao Town Celebration (Maui): A weekend-long event in Makawao, Maui, filled with holiday-themed activities, parades, arts and crafts, and live entertainment.
Vans Triple Crown of Surfing (Oahu): An iconic surfing competition that takes place on Oahu's North Shore, attracting world-class surfers and spectators alike. The waiting period for this event often extends into December.
These are just a few examples of the events that typically take place in Hawaii during December. The islands' unique blend of holiday traditions, cultural celebrations, and natural beauty make it an enchanting time to visit and experience the aloha spirit firsthand.

What to Expect When Visiting Hawaii in December 2023/2024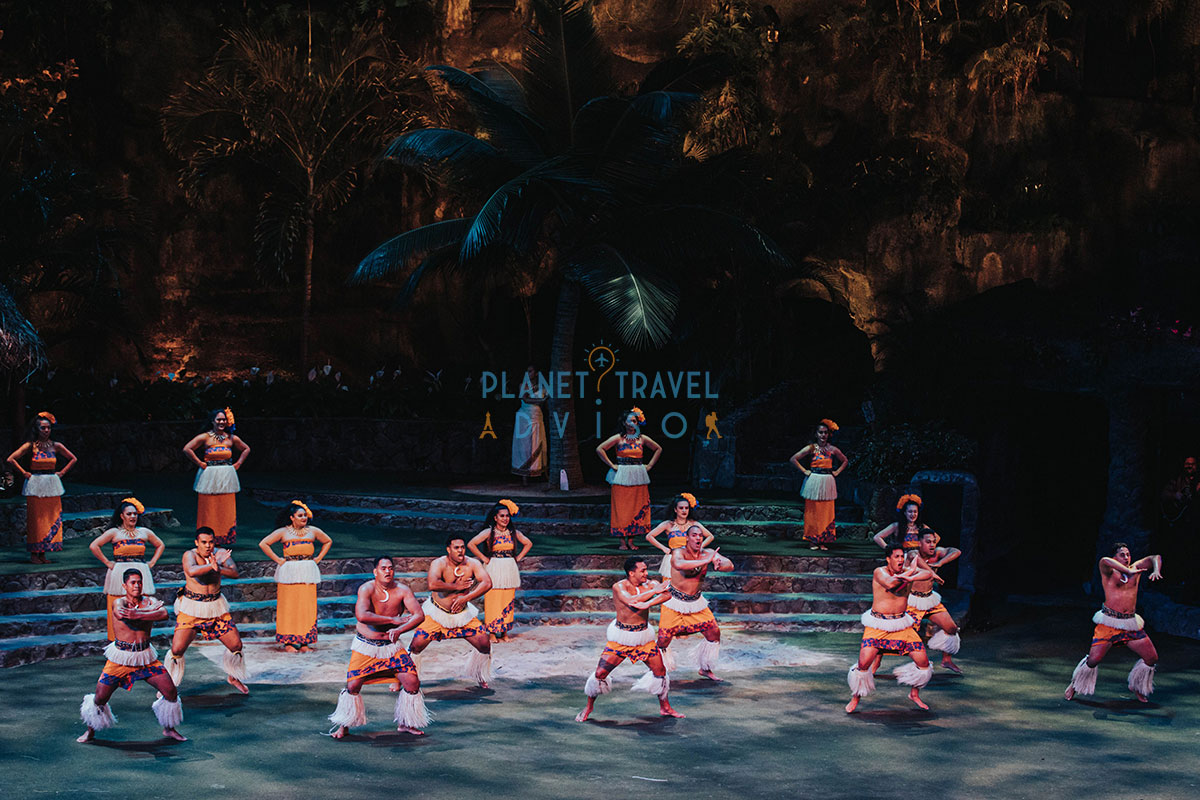 When visiting Hawaii in December, you can expect a delightful experience filled with pleasant weather, festive holiday celebrations, and a range of exciting activities. The islands boast mild and comfortable temperatures, with daytime highs typically ranging from the mid-70s to low 80s Fahrenheit (24-28°C), making it the perfect time for outdoor adventures and beach activities. Whether you're hiking through lush rainforests, snorkeling in crystal-clear waters, or simply basking on sun-kissed shores, the pleasant weather sets the stage for an unforgettable vacation.
December marks the beginning of the humpback whale season in Hawaii, creating a unique opportunity for whale watching. These majestic creatures migrate from colder waters to the warm Hawaiian seas for breeding and calving. Embarking on a whale-watching tour offers a memorable experience, as you witness awe-inspiring displays of breaching and tail slapping, bringing you closer to the wonders of marine life.
The holiday season adds an extra touch of enchantment to your Hawaiian getaway. The islands come alive with festive lights, decorations, and events, combining local cultural traditions with the spirit of Christmas and New Year's. Attend traditional Hawaiian luaus, immerse yourself in local arts and crafts fairs, and take part in parades and live entertainment. The warmth of the Aloha spirit mingles harmoniously with holiday cheer, creating an ambiance of joy and celebration.

Conclusion
In conclusion, a December visit to Hawaii promises a perfect blend of warm weather, festive merriment, and abundant outdoor activities. From whale watching to beach bliss and cultural celebrations, the Aloha State offers a magical and memorable experience, leaving travelers with cherished memories and a desire to return.
Source of Video: Living in Hawaii Youtube
FAQ
What's the weather like in Hawaii during December?
December in Hawaii is typically pleasant with mild temperatures and low humidity. You can expect sunny days and occasional brief showers, particularly on the windward (eastern) sides of the islands. It's an excellent time to escape the winter cold and enjoy the tropical paradise.
Are December temperatures suitable for swimming and outdoor activities?
Absolutely! December temperatures in Hawaii are ideal for swimming, snorkeling, and various outdoor activities. The ocean waters remain comfortably warm, and the trade winds offer a refreshing breeze.
Should I pack warm clothing for December trips to Hawaii?
While the days are warm, it's advisable to pack some light layers for evenings or if you plan to visit higher elevations. Pack a light sweater or a jacket for cooler evenings, especially if you're in upland areas like Volcanoes National Park on the Big Island or Haleakalā National Park on Maui.
Are there any particular weather patterns or phenomena to be aware of in December?
December marks the start of Hawaii's wetter season, also known as the "rainy season." While rainfall is more frequent on the windward sides of the islands, the weather can be quite unpredictable. Be prepared for occasional rain showers and brief thunderstorms, but they typically pass quickly, leaving behind lush green landscapes.
What are some recommended activities and attractions during December in Hawaii?
December in Hawaii offers various activities and attractions. You can explore the stunning beaches, hike to picturesque waterfalls, take a helicopter tour to witness the breathtaking landscapes and experience the unique Hawaiian culture at holiday events and luaus. Don't miss out on the opportunity to spot humpback whales as they begin their annual migration to Hawaiian waters during this time!