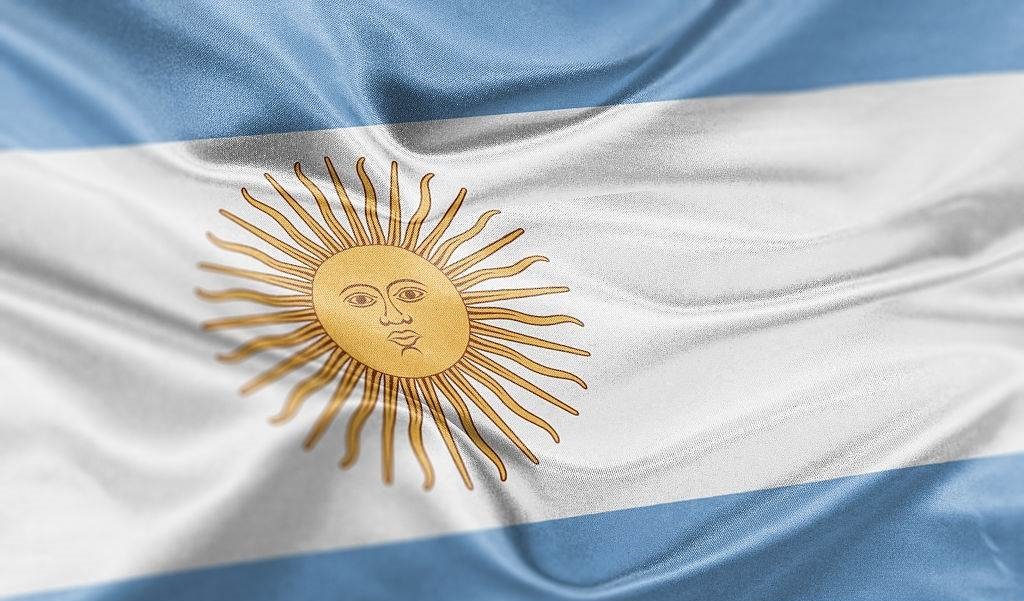 Tips to Consider Before Traveling to the Argentina Republic
This article was created by a dedicated and authentic team of passionate travelers from the PTA Team, who are not only experienced travel experts but also proud members of the World Travel & Tourism Council (WTTC). Our sole purpose is to assist and support fellow travelers in planning their tours with utmost care and precision. With exclusive information, valuable insights, and meticulous analysis, we strive to provide high-quality content that leaves no room for mistakes. Count on us to deliver comprehensive destination reports and all the necessary information to ensure an exceptional and well-planned travel experience for you. Learn More
Article Table of Content
Basic Things To Know Before Traveling to The Argentina Republic
The Argentina Republic is one of the most amazing countries all over the world. It has passed through many ages that led to its culture and development. Argentina is a Spanish adjective that means silvery derived from the silver color. Its official name is The Argentina Republic. Argentina exists on a South American continent. The official language is Spanish. However, in Argentina, there are 27 languages registered, including Argentina's sign language and one outdated language.
The Borders of the Argentina Republic
North: Bolivia and Paraguay. North East: Brazil and Uruguay. South: Chile. East: Algeria. West: Chile. The total area of Argentina is 2.78 million km². It is the eighth-largest country in the world in terms of area and the largest among Spanish-speaking countries. Argentina's climate is highly complex, due to the vast area. Besides the wide variety of altitudes that create a wide range of climate forms. The warmest and rainiest season in most parts of the country except Patagonia, where summer is the driest season. It is usually pleasant in the north; refreshing in the middle; and cold in the southern parts that are exposed to frost and frequent ice. Buenos Aires is the capital and largest city in Argentina. The city is located on the western shore of the Río de la Plata, on South America's southeastern coast. Buenos Aires means "Good Air".
Argentina is a union of 23 provinces that fall in the 7 regions of Argentina. These regions are Northwest, Pampas, Mesopotamia, Patagonia, Sierras Pampeanas, Gran Chaco, and also Cuyo. If you move around Argentina fairly regularly, you are likely to spend a great deal of money. The distances are vast, and even regular bus fares can be expensive. Flying is a much faster option. There are many kinds of transportation such as "Taxis, Trains, Underground metro, Buses, and River transportation".
Bus travel is the best and most common way to get around Argentina. Although it takes much longer than air travel, it will save you money. Moreover, you won't usually need to get a taxi anywhere where the stations are always located in city centers. Ministro Pistarini International Airport (EZE) is the main airport in Argentina
Currency in the Argentina Republic:
The official currency of the Republic of Argentina is the Argentina peso and its symbol is $. It is the main currency for all the old Spanish colonies such as: – Bolivia "Bolivian boliviano Bs" – Brazil "Brazilian real R$" – Chile "Chilean peso $" – Colombia "Colombian peso $" – Ecuador "United States dollar $" – Guyana "Guyanese dollar $, G$" – Paraguay "Paraguayan Guarani ₲" – Peru "Peruvian Nuevo sol S". – Suriname "Surinamese dollar $" – Uruguay "Uruguayan peso $U" – Venezuela "Venezuelan Bolivar Bs." – The Falkland Islands "Falkland Islands pound £ (FK£)" – South Georgia and the South Sandwich Islands "British currency" – French Guiana "Euro€".
Population in the Argentina Republic:
According to the latest statistics in 2022, the population 46,010,234 million people.
Argentina is a multiethnic society, which means that it is home to many people from different ethnic backgrounds.
As a result, Argentinas regard their nationality as an ethnic or ethnic identity but as a citizen of different races.
Apart from the indigenous and mestizo populations, almost all Argentinas are sons or ancestors who migrated within the past five centuries from Europe in particular.
History of the Argentina Republic:
Argentina has gone through various historical periods, so historians have divided it into four sections:
1-The Period of the Early History of the Argentina Republic:
Archeology discovered in Argentina in Piedra Museo in Santa Cruz proves the existence of a primitive population. These proofs date back to 11 thousand years BC.
2-The Colonial Period of the Argentina Republic:
It is the period of the Spanish colonization of Argentina. In addition, it lasted for more than two hundred years. Therefore we see the great impact of this occupation in the similarity of the Spanish and Argentina cultures.
3- The Period of Nation-Building of the Argentina Republic:
During this period Argentina began to build a nation and to rise among other nations after its independence.
4-The Period of the Argentina Republic's Recent History:
Nowadays Argentina has developed in many fields such as economy and industry. It is keeping pace with the developed countries in Europe.
Religions in the Argentina Republic:
Religion in Argentina is multiple and there is no fixed religion, but they respect the freedom of others in their religion.
 91% of Argentinian people are Christian.
Catholics are 71% of Argentina
15% of Argentina's population is Protestant.
11% of the Argentina population is atheist.
The rest of the religions are 3%.
Islam from 1% to 2%, and the number of Muslims from 400,000 to 700,000 Muslims living in Argentina today.
Customs and Traditions in Argentina:
Main festivals in Argentina's tradition such as:
The National Folk Art Festival of the Argentina Republic
The National Folk Art Festival has been held in Cordoba as a celebration of popular tradition. Besides at this festival, people send cards and flowers.
The First National Government Anniversary
It celebrates forming of the first national government due to the independence of Argentina.
Flag Day of the Argentina Republic
On this day, all Argentinian people raise the flag of the country due to their pride and glory.
Friendship Day
On Friendship Day, Argentinian people contact and visit their friends and also celebrate with them.
Independence Day of the Argentina Republic
On July 9th, Argentina celebrates Independence Day from the Spanish occupation which lasts for more than 200 years.
Snow Festival
The snow festival is dedicated to an area in Argentina with a strong Swiss influence. In addition, celebrates its history with traditional Swiss cakes and wine. In Catholic history of Argentina, they also celebrate holidays from Argentina's Catholic history such as
Good Friday.
Easter.
Christmas.
Culture in Argentina:
Argentina's culture varies depending on the country's geographical diversity and consists of a mix of ethnic groups.
Modern Argentina culture
It has been greatly influenced by Italian, Spanish, and other European migrations. In addition, there are still fewer influence factors of Indian-American and African origin, particularly in the fields of music and the arts.
The Cultural Capital of Buenos Aires
It is largely characterized by the spread of people of European descent and the perceptive tradition of European styles in architecture. Museums, cinemas, and galleries are located in all large urban centers, as well as traditional places such as literary bars, or pubs that offer live music of diff.
Argentinian Cuisine:
A very distinctive kitchen in South America due to its very similarity to Spanish, Italian, French, and other European kitchens rather than other kitchens in Latin America.
The Major Producer of World Food
Another factor that has contributed strongly to the excellence of Argentina's cuisine is that this country is one of the major producers of world food.
Argentinian Famous Dishes
Among Argentina's most famous meals are Lucro, Empanadas, Alfajores, Humolita, Matambre arrollado, Provolita, Asado, Mblanisa, Yerba mate, and Dulce de leche.
Sport in Argentina
The first popular sport in Argentina is football.
 The Argentina National Football Team
It is one of the strongest football teams in the world, and also it won the Fifa World Cup twice, the first in 1978 and the second in 1986. He played with the Argentina national team one of the greatest football players, Diego Maradona, led Argentina to win the World Cup in 1986. Moreover, Argentina won 14 times at Copa America.
Argentinian World Football Players
There are many famous Argentinian players such as:
Diego Maradona
Paulo de Balla
Sergio Aguero
Gabriel Batistuta
Mario Kempes
Tourism in Argentina:
Argentina is the top-visited country in South America and also the second after Mexico. In addition, in 2011 between 5 million and 8 million tourists came to it according to the World Tourism System.
Argentina has a vast area of land, a diversity of climate, and the beauty of nature, and also has a culture and customs and its world-famous cuisine. In addition, it is highly developed and well-equipped, so Argentina receives a huge number of tourists.
Argentina is attracting foreign tourists from Brazil, Chile, Peru, Colombia, Mexico, Bolivia, Ecuador, and also Uruguay. Besides European countries from Spain, Italy, France, Germany, Britain, and Switzerland.
Best Places to Visit in Argentina:
Tourism in Argentina is one of the most wonderful because of the huge number of scenic tourists. natural places in Argentina, which is a beautiful tourist destination ideal for tourists.
Plaza de Mayo:
Monserrat Barrio's main square is a popular neighborhood of ages, museums, and also historical sites that attracts tourists from everywhere amidst many architectural artifacts. And also it is located in Buenos Aires.
Grand Atiño:
One of the most beautiful and also famous libraries in the world with many paintings. Thus, every year it walks towards millions of visitors to enjoy reading.
Buenos Aires City:
It is one of the sites that have a great history due to the historical traces of its greatness. There are many tourist places in Buenos Aires such as Museums old colonial buildings, and public gardens.
Iguazu Falls:
These waterfalls are the largest and most attractive waterfalls in the world, located in The Province of Missions. In addition, these waterfalls stem from the Iguazu River there are plenty of trails, boats, and services to give tourists the best view of the magnificent waterfalls. It is also located in Misiones Province.
Ushuaia:
It is the most amazing place in the south of Argentina due to its nature that has fascinating scenes. Moreover, many tourists from all over the world visit it and enjoy its mountains, forests, and rivers.
Perito Moreno Glacier:
It is one of the world's most spectacular landscapes and regions and is a 20-mile glacier. Moreover, it is the third-largest freshwater reserve in the world. It is also A UNESCO World Heritage Site.
The Best Time to Visit Argentina:
The land of glaciers, focus, and also landscapes that make you hold your breath can visit Argentina at any time of the year. However, the best time to visit is spring (September to November), especially in November.
In the spring, everyone goes abroad, from parkgoers in Buenos Aires to Bariloche mountain climbers. Locals and tourists alike enjoy the sunshine and enjoy less humidity than in summer.
In conclusion, Argentina is a beautiful country and worth visiting and enjoying the nature and beauty. We hope this article will be useful and answer all the questions which come to your mind, and also if you have any questions or inquiries, please, contact us or leave them in the comments.
Related Topics: