Top Travel Tips for 2023 and 2024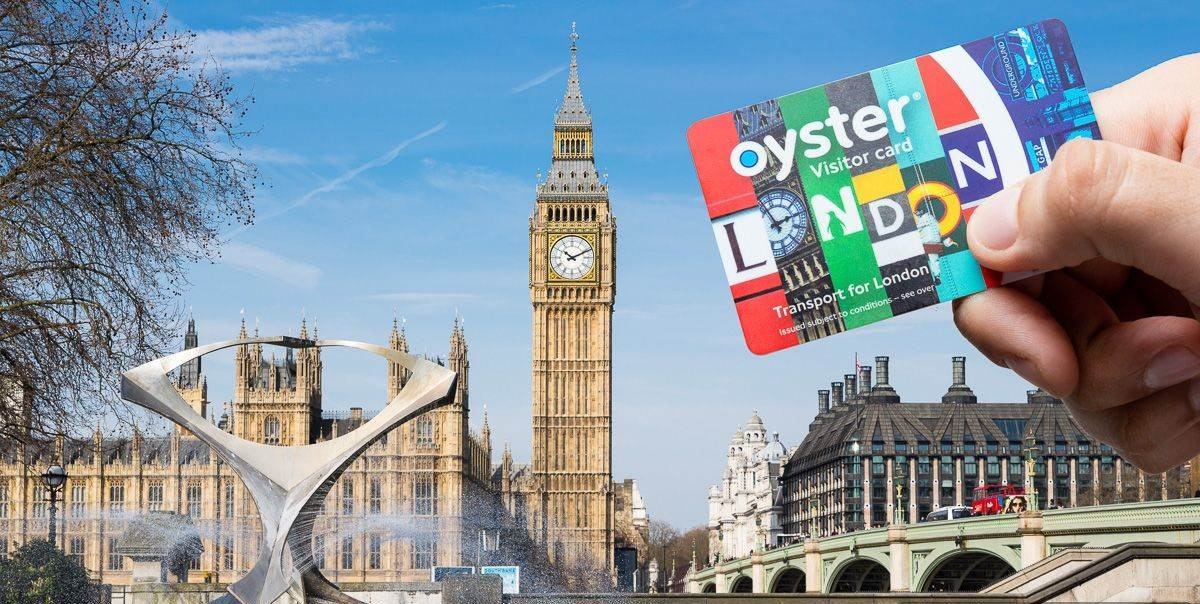 This article was created by a dedicated and authentic team of passionate travelers from the PTA Team, who are not only experienced travel experts but also proud members of the World Travel & Tourism Council (WTTC). Our sole purpose is to assist and support fellow travelers in planning their tours with utmost care and precision. With exclusive information, valuable insights, and meticulous analysis, we strive to provide high-quality content that leaves no room for mistakes. Count on us to deliver comprehensive destination reports and all the necessary information to ensure an exceptional and well-planned travel experience for you. Learn More
Are you planning to travel in 2023 or 2024 and looking for helpful tips to ensure a smooth and enjoyable trip? This article provides a list of important travel tips to follow in order to have a luxurious vacation. It is recommended to read through the entire article, as the final tip is particularly important. These travel tips have been updated for 2023 and 2024 to ensure that you have the best possible experience during your trip.
1- Use a Flight Comparison Tool
Using a flight comparison tool can be a helpful way to find the best deals on airfare for your trip. These tools allow you to search for flights from multiple airlines and compare prices, so you can find the option that works best for your budget and travel needs. Some flight comparison tools also offer features such as the ability to search for flights by destination, flexibility in travel dates, and the option to compare prices for one-way or round-trip tickets. By using a flight comparison tool, you can save time and money when booking your flights, and ensure that you get the best deal possible. It is important to note that flight prices can vary significantly, so it's always a good idea to compare prices from multiple sources before making a final decision. While booking your flight, use a flight comparison tool that will help you choose the best flight with the best price and service you want. There are many flight comparison websites that will help you. These websites include KAYAK, Kiwi, Fare compare, MoMondo, sky scanner, and also Expedia. You can use more than one website to get the best deal that suits your budget at ease.
2- Allow at Least 1.5 Hours Between Connection Flights
It is important to allow at least 1.5 hours between connecting flights in order to ensure that you have enough time to make your next flight. This is especially important if you are traveling through a large or busy airport, or if you have to change terminals. Allowing enough time between flights also gives you a buffer in case of unexpected delays or issues with your first flight. It is recommended to arrive at the airport at least two hours before your first flight in order to have enough time to check in, go through security, and get to your gate. By allowing at least 1.5 hours between connecting flights, you can reduce the stress of traveling and increase the chances of making all of your flights on time. According to the statistics, most of the travelers couldn't catch their second flight due to less than one hour between connecting flights. So, only book connection flights with a period between them of at least one hour and a half. You will have to get to the other portal for the second flight. However, if you have the right travel insurance, they make rebook you at the best time for flights. Therefore, this is one of the most important Travel tips you must follow while traveling with connecting flights.
3- Compare Tour Sites Before Booking (Klook/GYG/Viator)
When booking tours or activities for your trip, it is a good idea to compare prices and options from multiple sites before making a final decision. Tour sites such as Viator and GetYourGuide offer a wide range of options for activities and experiences in many destinations around the world. By comparing prices and options from multiple sites, you can find the best deal and choose the tour or activity that best meets your needs and interests. It is important to read reviews and consider the reputation of the tour company before booking, as well. By taking the time to compare tour sites before booking, you can save money and ensure that you have a positive and enjoyable experience during your trip. Overall tour sites are the best solution to get the best tour ever for any detonation you want. There are many tourist sites that you have to check before booking such as:
Klook Website
Klook is a travel activities and services platform that offers a wide range of options for activities, tours, and experiences in destinations around the world. The company allows users to easily book and purchase tickets for activities and experiences online and offers a price match guarantee for certain products. Klook also offers a loyalty program for frequent users, as well as a mobile app for convenient booking and ticket management on the go. Klook site is one of the best tour sites; it includes booking flights, hotels, tours, activities, trains, ferries, and car rentals. In addition to booking Spa tickets and saving points for the next trips.
GYG Website
GetYourGuide is an online platform that offers a wide range of tours, activities, and experiences in destinations around the world. The company allows users to easily book and purchase tickets for activities and experiences online and offers a best-price guarantee for certain products. GetYourGuide also offers a loyalty program for frequent users, as well as a mobile app for convenient booking and ticket management on the go. Get your guide is the best overall site that will help you book your travel adventures that you will never forget such as tours and activities like hiking, climbing, skiing…etc
Viator Website
Viator is a travel activities and experiences platform that offers a wide range of options for tours, activities, and experiences in destinations around the world. The company allows users to easily book and purchase tickets for activities and experiences online and offers a best-price guarantee for certain products. Viator also offers a loyalty program for frequent users, as well as a mobile app for convenient booking and ticket management on the go. The Viator site is where you can find any details you want about any place in the world. Not only that, but also you can choose between a lot of activities that you will never regret trying.
4- Check Into Your Flight as Soon as it Opens to Get Seats Together
Make sure you don't forget to check in for your flight, as it is important for confirming your booking and avoiding potential issues. This can easily be done through the app you used to book your flight and only takes a few steps. Additionally, you can choose a seat by the window for a better view during the flight. It's worth taking a few minutes to do this to avoid any risks or regrets.
5- Book Refundable Hotel Rooms in Advance
Booking refundable hotel rooms in advance can be a smart move for travelers. It allows for flexibility in case plans change or unforeseen circumstances arise. It can also potentially save money, as last-minute bookings can often be more expensive. When booking a refundable room, be sure to read the terms and conditions carefully to understand any fees or restrictions that may apply. It's also a good idea to compare prices and reviews of different hotels to find the best option for your needs and budget. Overall, booking a refundable hotel room in advance can give peace of mind and allow for more flexibility on a trip. Most travelers book their hotel rooms based solely on price and availability, ignoring the refundable option. You must include any possibility of canceling the trip, or you will lose your money. To be on the safe side, it's best to book a refundable hotel room nowadays, especially after Covid-19. However, if you have good travel insurance that covers the cancellation of hotel rooms, that will be ideal.
6- Shoulder Season is the Best Time to Travel
Traveling during peak season is a bad idea because you will never have fun among the crowds. Otherwise, traveling during the off-season is not a good idea because the weather may be bad or there are no events as there are during the peak season. As a result, it is wise to choose the shoulder season, which falls between the two seasons. You will be sorry you did not go during that season because you will be able to enjoy every location without the crowds. You can check here "Best time to visit Europe".
7- Travelling with a Friend or Partner is Always Cheaper
Traveling with a friend or partner is typically more cost-effective and allows for the opportunity to share and create lasting memories. Research has shown that participating in activities with friends is more enjoyable than doing them alone. Traveling solo may result in a less enjoyable experience and missed opportunities for meaningful connections.
8- Pre-Book Activities and Tours
It is important to create a list of the places you plan to visit and pre-book any activities or tours in advance, as many of these have specific time slots and may fill up quickly. Failing to book in advance can result in missing out on popular attractions and potentially causing disappointment during your trip. Proper planning and booking ahead can help ensure a more enjoyable and successful vacation.
9- Book Tickets Online When Possible
Purchasing tickets online can be a convenient and cost-effective option, as it allows you to avoid travel agent fees and potentially find discounts or special deals, such as during Black Friday. Many events offer the option of booking tickets online, which can save time and effort. It is advisable to shop around and compare prices to find the best offers and deals.
10- Take Out Flexible Travel Insurance (THAT COVERS COVID!)
Traveling has become riskier in recent times due to the fear of contracting Covid-19 or other illnesses while being away from home and one's regular healthcare providers. To alleviate these concerns, it is advisable to obtain travel insurance that covers Covid-19 and other potential emergencies, such as flight cancellations, lost passports, accidents, and natural disasters. TATA AIG insurance is one such option that provides comprehensive coverage for a variety of travel-related issues and emergencies.
11- Pick Up a Quality Backpack
Traveling is your dream journey, and you won't enjoy it with the wrong backpack. This is one of the most important travel tips you must follow to ensure a successful and enjoyable trip.
Consider the capacity you want.
Choose the weight you will have.
The size you can carry.
Choose the right fit for your back.
Waterproof material.
The best backpack for laptops.
12- Use a Packing List to Help You Pack
Using a packing list before packing your backpack is a helpful and organized way to ensure that you bring everything you need for your trip. Make a list of everything you plan to bring, and then review and revise it. When packing, only bring the items on your list and arrange them in your backpack, checking them off as you go. This is a crucial travel tip that will help prevent you from forgetting important items.
13- Good Backpack Travel Tip
A good backpack is essential for any trip, and choosing the right one is an important travel tip. Look for a backpack with padded shoulder straps, a comfortable and sturdy handle, and plenty of compartments to keep your items organized. It should also be made of durable material that can withstand wear and tear. Consider the size of the backpack based on the length of your trip and the items you will be bringing. A well-designed and appropriately sized backpack will make your journey more enjoyable and stress-free. Organizing is key to a successful trip, and organizing your backpack is a crucial aspect of this. By organizing your backpack, you can easily access the items you need without having to spend time searching for them. Here are some tips for organizing your backpack:
Make a packing list and only bring the items you need.
Use packing cubes or compression bags to keep items organized and contained within your backpack.
Place heavier items towards the bottom of the backpack, and lighter items towards the top.
Use small pouches or zip-lock bags to keep smaller items contained and easy to find.
Keep frequently used items, such as your phone or passport, in an easily accessible part of the backpack.
By following these tips, you can keep your backpack organized and make your trip more enjoyable and efficient.
1- Colored Packing Organizers
This is one of the best ways to mark every category of things you will have such as electronics, socks, toilet rolls, clothes…etc
2- Organize Your Electronics
Organize them in a way that they can merge together and in a safe way as well.
3- Roll Everything You Can
Rolling is the key to finding space to put many things in your travel backpack. That is the best way to get more space.
4- Separate You're Shoes
Your shoes must be separated to be in a good case that will not damage or fold them.
5- Keep your Socks Together
Socks are one of the most things that you can lose easily while traveling there is no time for searching. So, gather them together and roll them with different colors.
6- Keep your Toilet rolls Near Your Hands
You will need your toilet rolls to be in a near place in your backpack that you can remember.
14- Use Packing Cubes
Using packing cubes is a useful way to organize and pack your items for a trip. Packing cubes are small, lightweight containers that fit inside your luggage or backpack and help you to keep your belongings organized and contained. They come in a variety of sizes and can be used to separate and store different types of items, such as clothes, shoes, and toiletries. Using packing cubes can make packing and unpacking easier and faster, as you can easily access and find the items you need without having to rummage through your bag. They also help to compress your items, making more room in your luggage or backpack. Overall, packing cubes are a practical and convenient tool for any traveler. Investing in packing cubes is a wise decision as they can save time and effort while packing and organizing your belongings. They come in various sizes, allowing you to choose the ones that best suit your needs. Packing cubes are also helpful for keeping miscellaneous items contained and easy to find, preventing them from getting lost among other items. This is an important travel tip that can greatly assist in making your trip more efficient and enjoyable.
15- Pack Your Backpack, then Remove a Third
After you finish packing your backpack, remove a third of it as this will help you later while searching for anything in it. Besides, usually, we put many things in the first packing, then after checking it again you will find a lot of things that you can do without them. Thus, it's important to follow this travel tip you must follow to make your backpack have less weight and enjoy your trip.
Test the Weight of Your Backpack and Make Sure you Can Actually Carry it
Don't pack your back and forget to try carrying it. If you wait until the last moment and get to try it late, there will be a problem if you couldn't carry it and there will be no time to remove things wisely. Thus, it's better to try its weight on your back after packing it. So, it will be easy to remove things or rearrange them while you have time.
16- Carry a Small Bag Within Your Backpack for Dirty Laundry
Sometimes, you will need a laundry bag or small bag at least to put your dirty cloth in it. Don't forget as if you put all your dirty cloth with the clean ones, that will make all of them dirty with a bad smell that you will never enjoy your trip and make memories. So, bring a small bag as it will not take much place and it will be very light that it is worth bringing it for such issues.
17- Use Revolut/Monzo for the Best Exchange Rates (Avoid Airport Exchanging)
While traveling, you will exchange currency to get cash for the trip. Never exchange from the airport as the rate will be high. In addition, there are many ways to exchange the best Revolut or Monzo which are the best exchange rates. So, try to use them on your next trip and you will save time and effort besides money.
18- Use Rome2Rio to Make Planning Transfers Easier
Rome2Rio is considered the best method for finding out how to reach a place and which transportation to use to reach your target destination at ease. So, you can search for any destination you want to visit during our trip and find the best ride for it. Discover how to get anywhere by plane, train, bus, ferry & car. You can find any place all over the world on the Rome2Rio website.
19- Bookmark Places on Instagram to Visit
Instagram is the best way to choose the best places that you want to visit. It is full of fantastic photos from places all over the world. Bookmark your lovely places in a list, so everything will be organized and on time as well.
20- Get Yourself a Set of Wheels or Better Yet ... a Camper!
That depends on where you are going if you want to enjoy nature like never renting a car and enjoy camping among the natural charming sites. Camping is an exciting adventure in that you will enjoy a lot of experiences and get to know new things. Thus, if you plan to camp don't forget to bring all the requirements for camping.
21- Invest in Some Decent Photography Gear
Never regret buying the best Camera while traveling, as after the trip ends, all you had will be photos of this wonderful trip. However, if you didn't invest in the photography gear later you won't be able to remind yourself of your enjoyable moments. Traveling is your dream journey and you have to memorize later the best quality photos or even videos.
22- Bring a GoPro if You're Going Somewhere Water-Based
GoPro is a must if you are going in skiing diving, or snorkeling such as in Hawaii islands. It has many advantages as it is waterproof and it has sharp and has a wide angle. Besides, it's light and easy to carry and it's small and will not take up space in your pack back. Moreover, it will keep your memories alive once you get back to your home.
23- Bring Extra Memory Cards
Photos are the king of trips as this is the only thing and memory that you will see and remember all your activities and adventures. So, make sure to bring extra memory cards as each moment will worth to be kept on it. It is a very important tip that if you didn't bring anything will remind you of your trip's unbelievably exciting moments. Don't miss these important travel tips you must follow.
24- Bring a Power Bank with You When on Long Day Trips
While traveling you will stay out almost all day, thus, your mobile battery will finish quickly. So, it's better to bring a power bank to help you on long trips in an emergency. There are many types bring one that lasts for many hours as you will use your mobile a lot and take photos, videos, and many shots that ruin your battery. This is one of the most important travel tips.
25- Start Travel Blog Tip
Everyone likes to see new places, traditions, and cultures all over the world. So, if you travel, it's a better idea to start a travel blog where you will find a lot of followers who like your posts, photos, and videos as well. So if you plan to travel, plan also for gathering good quality photos, and videos that will attract many other followers.
26- Consider Starting a Travel Blog
If you plan for starting a travel blog there are many tips that you must follow to make the best blog that attracts many and many others. These are the most important tips as the following:
Choose your travel blog name.
Define your target.
Get your own domain.
Buy website hosting.
Install WordPress.
Pick a theme.
Download the most important plug-in.
Create a list of ideas.
Choose your niche.
Prepare a calendar.
Share high-quality pictures.
Write for your attracted followers.
Write original content.
Share your blog on social media.
27- Bring More Than One Credit or Debit Card with You
Cash is important, but the most important is credit/ debit cards. As it is one of the emergency tips if you lost your money or went to shopping you have to have another solution. Therefore, you have to bring more than a credit or debit card. Many travelers regretted not bringing more than one credit card while traveling. Don't miss this point.
28- Use Facebook Groups for Local Experiences
Nowadays, it's easy to get someone's opinion on any product or service. Thus, you can find many Facebook groups for travelers all over the world who say their stories about their trips or hotel reservation, or even any other activity in any place. It is one of the most important Travel tips you must follow as you will get many benefits if you review it before planning your journey.
29- Plan your Clothing for All the Seasons You'll be Experiencing
While traveling, you may face different seasons than in your local area. You have to check the weather to prepare your clothing according to it. If you didn't check the weather you may ruin your entire journey. Imagine it's cold and you are wearing short sleeves; you will never enjoy the trip. In addition, you may have a long journey and go through different seasons; in this case, you will get clothes for more than one season.
30- Don't Bring More than 4 Pairs of Shoes
Don't bring many pairs of shoes as they will take up a big area in your backpack and will make more weight on your back. And also don't bring only one as it may be torn and then you must have temporary shoes. So, only bring 4 pairs of shoes.
31- Bring Enough Underwear for at Least a Week
While traveling there is no time to wash anything as every day you would exploit every second of your journey. In addition, you can gather your laundry at the end of each week for the hotel laundry to wash. Therefore, bring enough underwear for at least a week.
32- Bring Earplugs
This is one of the most important travel tips. As you must enjoy all your journey without any disturbs. You may need earplugs while traveling as it will be the only solution for any disturbance on board the plane maybe there are kids or newborn babies crying. If you get a headache you will not enjoy your journey. Thus, don't forget to bring 2 earplugs.
33- Pack a Small Towel with You
A small towel will be the best solution for many things just pack it and keep it in a place that you can remember quickly. Choose it small, so it will be easier for you to get it out of the backpack without getting everything out and making a huge mess.
34- Don't Bring Lots of Hair Products/Body Wash Products with You
No need for many hair products and body wash, you will need only one of each. Besides, hotels will have many of these products. Don't get a lot of things that take a big place in the backpack. In addition, you will be doing many activities and enjoying your time all day. Only once you get back to your hotel or rental room or apartment, you will take a shower and get to sleep.
35- Always Pack a Sarong
Sarong has many uses that you can use many times and for many purposes such as a scarf in temples, as a towel, as a skirt, after a bath, or for more privacy. It's easy to wrap and tie anywhere. Moreover, its quality usually is light and soft so it will never bother you or harm your skin. So, don't forget to pack a sarong.
36- Bring a Small Travel First Aid Kit
This travel tip is one of the most essential things; you have to bring a small travel first aid to save yourself from any emergency issue. If you forget it, it will be risky as you will not be able to enjoy your rest journey so, it will ruin the entire trip. Therefore, make sure to bring it as it's useful.
37- Bring a Light Jacket
A light jacket will be perfect for many seasons, as it will just cover your arms but will not make you feel hot. It also will save your arm skin from sunlight. Otherwise, in the cold weather, it will make you feel a little warm. In addition, it will be easy to carry it in your pack back without taking up much space of it like a heavy jacket.
38- Bring Toilet Roll Tissues With You
During your trip, you may be outside your hotel all day so it's better to be on the safe side by bringing toilet roll tissues. In addition, it's for your cleanliness and comfort all the time. In addition, tissues can be used for any other urgent case while being on adventures, hiking, climbing, and any other event you attend.
39- Bring a Universal Adapter
A universal adapter is a must, as traveling will make you face different things this is one of them. Imagine your phone battery is about to finish and you don't have a universal adapter, that will be a horrible moment. So, this is one of the most important things that you must bring.
40- Don't Over Plan Every Detail (Learn to Go With the Flow)
Planning is an organized way to live without risks, but once it comes to adventures and trips or events learn to go with the flow. It will be a new experience when you don't know what is coming or happening. Besides, you already organized your basic planes in your pack back. So, enjoy your life as you live it once.
41- Wake up Early to Beat the Crowds
This is a tricky travel tip, tourist places are usually crowded but if you wake up earlier you will beat the crowds and reach your destination easily. Not that only, you will be able to take photos easily without getting disturbed by passers-by and crowds or kids. Therefore, wake up early and enjoy your journey.
42- Only Carry What You Need When Sightseeing
Sightseeing is a journey of the soul to enjoy nature. So you need to feel yourself flying between the amazing natures without heavy things on your pack back. This is the only moment that you don't need many things, all you need is to relax and meditate. The main reason for people that travel is to relax without any disturbance.
43- Take Advantage of Free Walking Tours/Travel Experiences
Free walking tours are the best travel experience as you will see whatever you want. Besides, it's better than riding something that will control you and you can't stop it everywhere you like for taking photos or sightseeing from near. So, this is one of the most important Travel tips you must follow as you will never regret it.
44- Eat Local
Traveling means interacting with different cultures and traditions, so you have to eat local food wherever you travel. Besides, trying new things is an adventure in that you will taste unbelievable dishes wherever you travel. So, don't miss this chance to try new food dishes from various cultures. But, usually ask for the ingredients, so if you have an allergy or want Halal food.
45- Don't be Afraid to Get Lost
Getting lost is not a thing to be afraid of as usually most travelers get lost, it's normal. Enjoy this amazing adventure and it's easy to ask other locals about the destination. Besides, you can easily use your GBS so don't be afraid or panic.
46- Try New Things (But Don't be Afraid to Say No)
As we just mentioned, trying new things is an amazing adventure that you will regret not trying. However, if something that you will not be satisfied with while doing don't be afraid to say no. It's really great moment and an amazing feeling while beginning a new adventure. So, don't miss this chance.
47- Get Friendly with Locals
Usually, locals at any place you will go are friendly with tourists as they want to give the entire world an excellent impression of their country or city. Thus, you have to be friendly as well and try not to make fun of their beliefs or traditions. As they also may don't like the beliefs or culture that you came from. However, you have to treat the locals friendly and get photos with them after their permission.
48- Ask for Permission When Taking Pictures of Locals
As we just mentioned, respect is everything and you have to respect the locals and their traditions. Besides their privacy, If you want to take pictures of locals while doing their traditions you must take their permission. They will respect you more if you ask for their permission rather than taking photos without asking. They may get angry with you if you didn't respect their privacy and rights. Don't put yourself in this situation.
49- Be Respectful & Mindful
Your key to good relations everywhere you visit is your respect and being mindful as people will judge you anyway. However, it's not the time for arguing or fighting, it's time for relaxing and enjoying the time. So, be respectful and mindful anywhere you go as you are a representative of your country.
50- Google Translate Can be Useful When You're Struggling to Communicate
Once you travel, you will face many locals that don't even speak English, and so if you face this problem Google translate is the only solution for fast and emergency situations. Just try it before traveling to be more familiar with its use. Communication will be easier while knowing the language of the country you are traveling to. It's better to get to know a few essential words or questions that are frequently asked.
Learn a Few Local Words
Hello.
Goodbye.
How are you?
Fine or good.
Nice to meet you.
Thank you.
Where is ……?
How to go to……?
Water, Food, meat, chicken, and rice.
Dish, spoon, fork, knife, and cup.
Coffee, Tea, and Juice.
Just a few words will help you contact everyone besides you will practice this language with the locals which will make you get better knowledge.
51- Don't be Afraid to See the Generic Tourist Attractions
Don't miss the chance to see all the tourist attractions as there are many types of tourist attractions everywhere such as historical tourist attractions, natural attractions, purpose-built attractions, events, and heritage attractions. Where ever you go you must enjoy watching the events and cultures of each country that attracts many tourists from all over the world.
52- Use Atlas Obscura to Find Cool Sights off-the-Beaten-Path
Atlas Obscura is the best way to find cool sights off the beaten path as you will find a huge amount of knowledge that you will enjoy to the maximum. Atlas also will show you the most important sights in any place you visit all over the world. Don't miss using it to enjoy your trip with amazing sightseeing.
53- Don't be Afraid to Haggle
Tourists everywhere are prey all locals try to get their money. You will see that while traveling and buying anything. So, the best travel tip is to haggle with the locals for the best price. You will never imagine the amount of money they try to gain from tourists. Be smart and respectful while haggling.
54- If You're Still a Student - Don't Forget Your Student Card for Discounts
Students usually have discounts everywhere, so if you are a student don't forget your card for discounts. Usually, students travel for studying at a University so; the university will offer you the best discounts that it usually has with many organizations. Don't miss this chance and save more money.
55- Carry one Laundry Soap Bar and Wash the Basics Yourself
It will be better if you have laundry soap, as it will be easier for you to wash the basics yourself. As we have mentioned before, you have to bring a laundry bag for your unclean clothes that will not damage all your cloth. This is one of the best Travel tips you must follow to have a great journey.
56- Couchsurfing is a Great Low-Budget Accommodation Option
Couchsurfing is another experience that you must try; it means staying with the locals and meeting other travelers as well. It will enable you to save more money for your journey later as it has a low budget besides you will get in touch with the locals' cultures and traditions. In addition to getting new friends from all over the world that would give you another knowledge and experience.
57- Use Local Transport to Save Money
It's better not to rent a car as this will waste your money as still, you need to use GBS which will waste time as well. The best way is to use local transportation to interact with the locals. Besides, that will make you save more money and use it to book new activities or visit new places and events.
58- Pick up a Handpresso and Still have Great Coffee Every Day
If you are addicted to coffee Handpresso is the best solution. Wherever you are, you can make yourself a cup of coffee with no time or effort. In addition that it will save you money due to high tourist prices. So, don't forget to bring it to enjoy your journey camping or hiking or any other activity while having your coffee.
59- Travel Safety Tips You Must Follow
Finally, these are the most important Travel tips you must follow to be safe, you can join Smart Traveler Enrollment Program to get updated easily with anything.
Get the numbers of your embassy, police station, or ambulance in the country you are visiting.
Get more than two copies of your important documents.
Always update your family or friends about your place or persons you met.
Better not be astonished and draw attention.
Try to save your mobile network and use a virtual private network (VPN) and avoid using local Wi-Fi that may have hackers.
Lock your hotel room and don't allow anyone in only after checking with the front desk office, and close your windows.
Always bring a lock for your bags and items, to save them from any robbery.
Be aware of who is around you, that's why better to travel in shoulder season when crowds are less.
In conclusion, Traveling is like living another life in a different way, so try to organize your entire journey as the most important Travel tips you must follow are mentioned in this article. These travel tips you must follow as they will help you enjoy an unforgettable happy journey.
Related Topics:
Best Countries to Visit in 2023