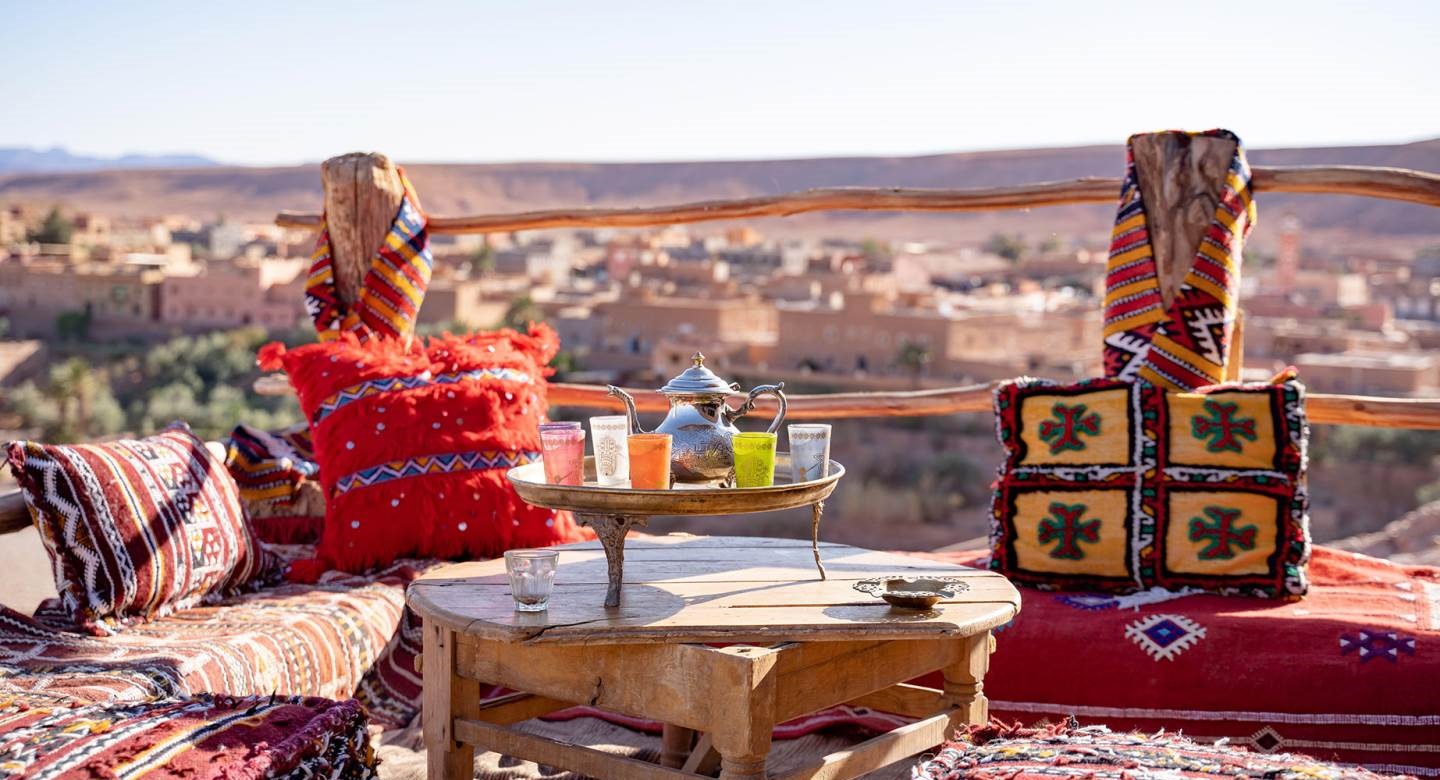 Best Time to Visit Morocco 2023/2024
Best Time to Visit Morocco 2023/24
Morocco is a country that offers a diverse range of experiences, from the bustling city of Marrakech to the breathtaking landscapes of the Atlas Mountains. The best time to visit Morocco depends on what you want to see and do, as well as your own comfort level with different temperatures. In 2023, the country experiences a Mediterranean climate along the coast, and a desert climate in the south, which means that the temperature can vary greatly depending on where you go. The peak tourist season is in the summer (June to August) when the weather is warm, but it can get very hot in some places, especially the desert. The shoulder seasons (April, May, September, and October) can be a great time to visit as the weather is mild, and the crowds are fewer. Winter (December to February) can also be a good time to visit, as the weather is cool but not too cold, and it's also the best time to visit the Atlas Mountains for skiing. Keep in mind that the country is known for its unpredictable weather, so it's always a good idea to be prepared for any kind of weather. This article, written by travel experts at PTA Team, provides valuable travel advice for anyone planning a trip to Morocco. It may not cover everything, but it is definitely worth reading to help make your holiday in Morocco a success. Through this article, we will tell you about the best time to visit Morocco for each season in detail:
Morocco During Summer
Morocco During Spring
Morocco During Winter
Morocco During Fall
Famous Events and Festivals in Morocco
Morocco During Summer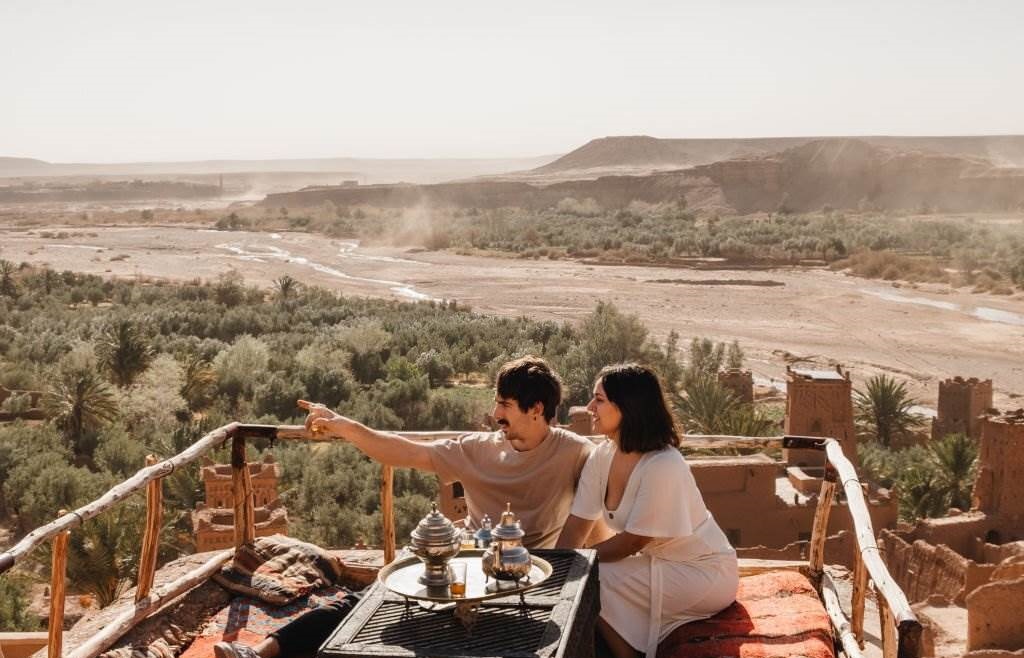 Morocco in Summer - Best Time To Visit Morocco Morocco during the summer, especially during July and August, which are considered the hottest months. The temperature rises, so that it may sometimes reach above 110 degrees F. Therefore, these months are not the most suitable months to visit Morocco, but in any case, you can take advantage of these summer holidays, as this period is considered one of the most attractive periods for families, due to its synchronization with the school vacation, so you will find most of those who come to visit Morocco during this atmosphere are families. Even all hotels, especially those with swimming pools, are almost completely booked in advance. If you are planning to visit Morocco in the summer, you should keep in mind that the temperatures during the middle of the day may reach above 100 degrees F. One of the best places to visit if you are traveling to Morocco during the summer season is the Atlantic coast, as well as it is best for you to wander through the city in the evening or even somewhat early in the morning. There is no need to mention that whatever you are looking for you will find in Morocco, whether water sports or seafood, you will find the opportunity to do it in Morocco. Despite the fact that the Atlas Mountains are high in temperature, they are more temperate than the rest of the country during that season. The summer will not be the right season for you if you want to do real and deep exploration tours, but on the other hand, it may be suitable for you if you want to do short trips in the early morning and to go to the beach to watch Panoramic views of the mountains. Let us know about another season from the year in the next paragraph.
Morocco During Spring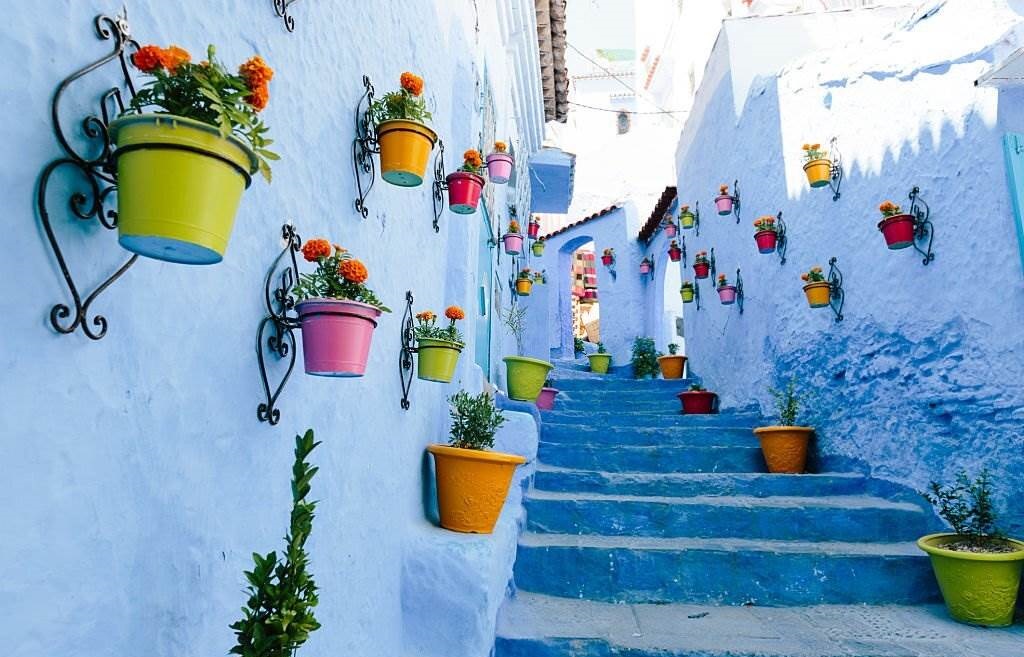 Morocco in Spring - Best Time to Visit Morocco Spring in Morocco begins in March when the flowers begin to bloom and the sun's rays begin to shine. You will find that the temperatures during the spring, especially in the month of March, in particular, are between 50 degrees Fahrenheit and 68 degrees Fahrenheit and then become more moderate and more after that. The rains in early spring are rarer than in winter, but it is still better for you to be careful and be prepared for any unexpected weather conditions. If you decided to visit Morocco during Spring, we advise you to prepare heavy and not heavy clothes to be fully prepared for various weather conditions, especially during the month of March. The best time to visit Morocco begins at the beginning of April and May, you will find the weather in the best case, as the temperature ranges between 59 F and 95 F. Temperatures vary due to the diversity of terrain as well as the landscape. You will find that the most moderate temperatures are in places such as the High Atlas Mountains and deserts. In Morocco during the spring, official holidays abound, such as Labor Day and other holidays that we will mention at the end of the article, and therefore you will find places filled with local residents, where you will have the opportunity to learn about different friendships and cultures in Morocco. Now, we will see another season of the year in the coming paragraph which is so different from spring.
Morocco During Winter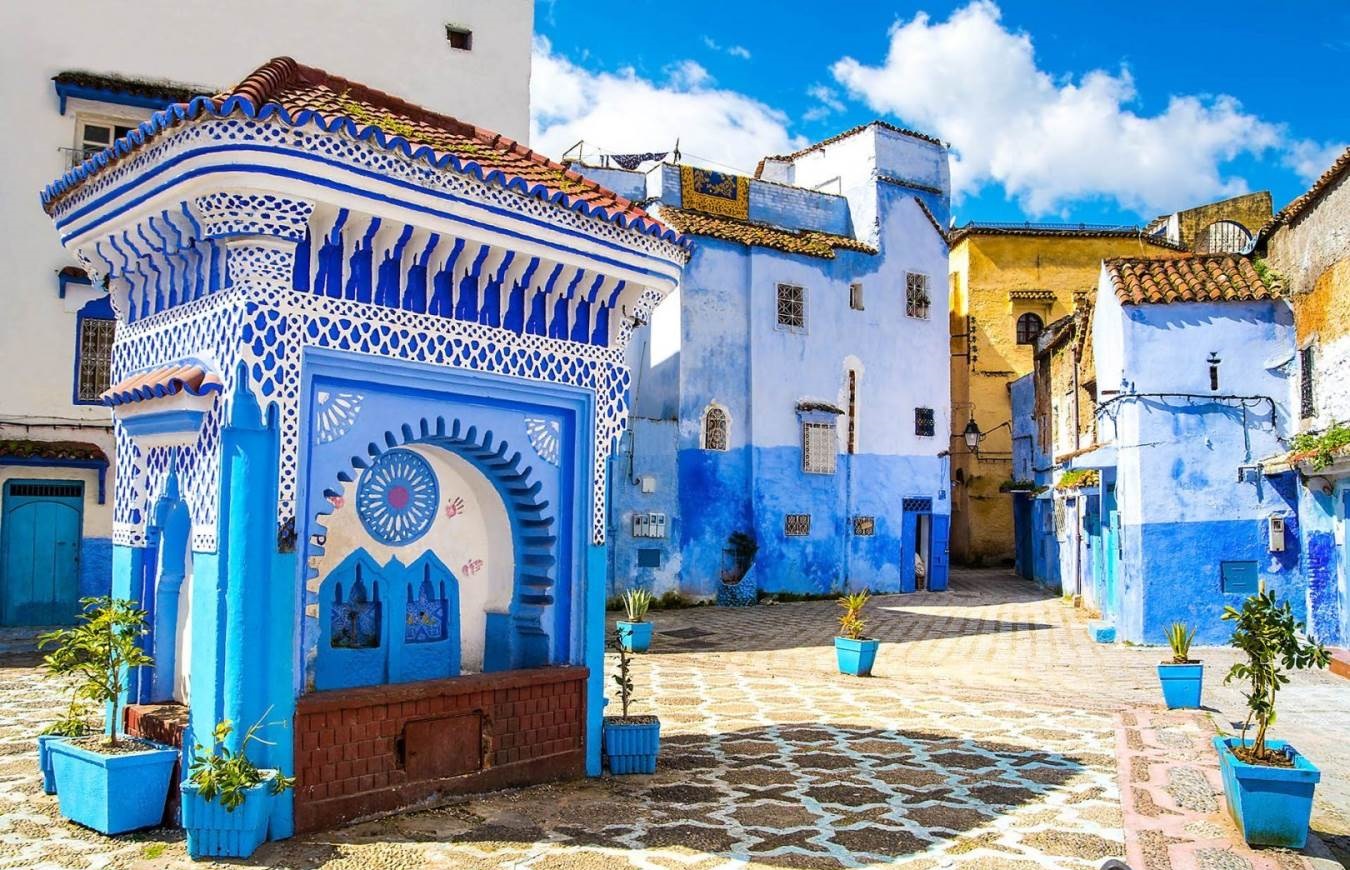 Morocco Chefchaouen - Best Time To Visit Morocco If you are one of those who like to travel in peace, away from the crowds, you will have a greater opportunity to witness how the indigenous people of Morocco live their lives naturally, away from the scorching summer heat. The winter in Morocco is moderate where the temperature in the morning is very good plus the weather is cool at night. You will also find that it rains from time to time, so you will enjoy it more if you wander during the day. On the other hand, you will not be able to enjoy a full experience of exploration if you wander at night. During the months of December and November, the winds are coming from the coast, and do not rule out snowy rain at those times. So that all these atmospheres do not cause you an obstacle to enjoying the winter trip in Morocco, try to prepare well by bringing all means of heating such as heavy clothes and more. We also advise you to take appropriate measures for heating. Next, we will explain Morocco during the autumn season, which is the second-best season to visit Morocco after spring.
Morocco During Fall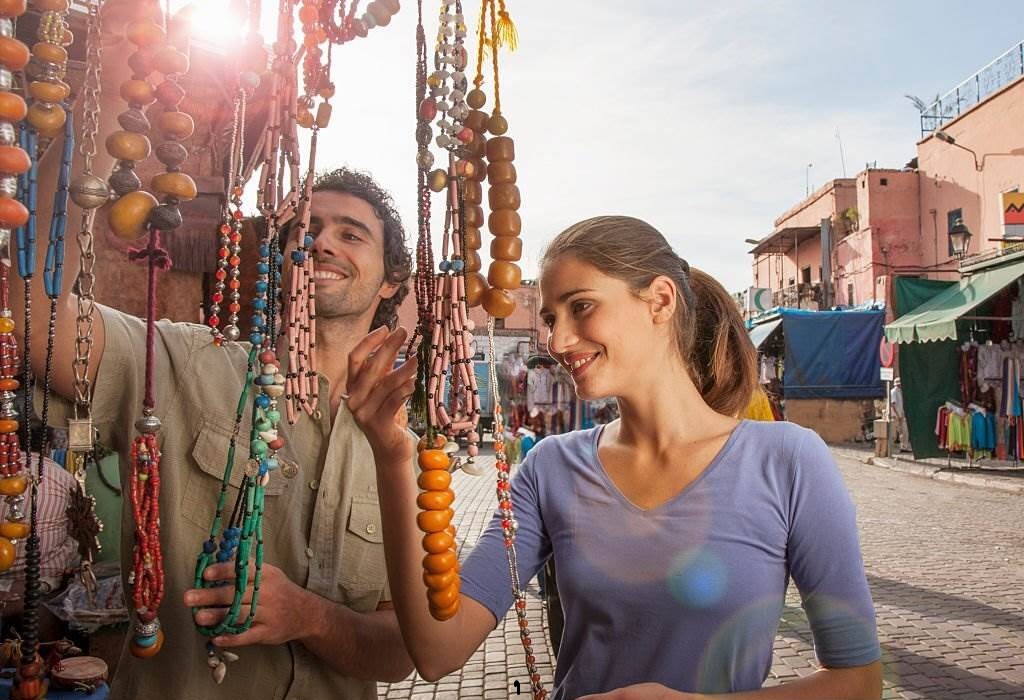 Morocco in Fall - Best Time To Visit Morocco In the fall, you will not only receive the friendly local residents but you will also be greeted by the moderate breezes that sweep the country's lands at this time of the year. Of course, visitors find this weather is the most appropriate time to explore the Moroccan deserts. It only happens once during the year and we will talk about it in detail at the end of the article. Since it only happens once a year, try to make your visit to Morocco at this time where you will enjoy an unparalleled experience. Begins in September and continues to October. The best things to do in Morocco in October are walking in the deserts, climbing mountains, and visiting the Atlantic coast. October and autumn in general best times to enjoy Morocco with Spring. After October, is November which comes with strong winds, so try as much as possible to make your trip to Morocco to be during October if you decided to travel to Morocco in Fall.
Famous Events and Festivals in Morocco
Gnaoua Festival in Morocco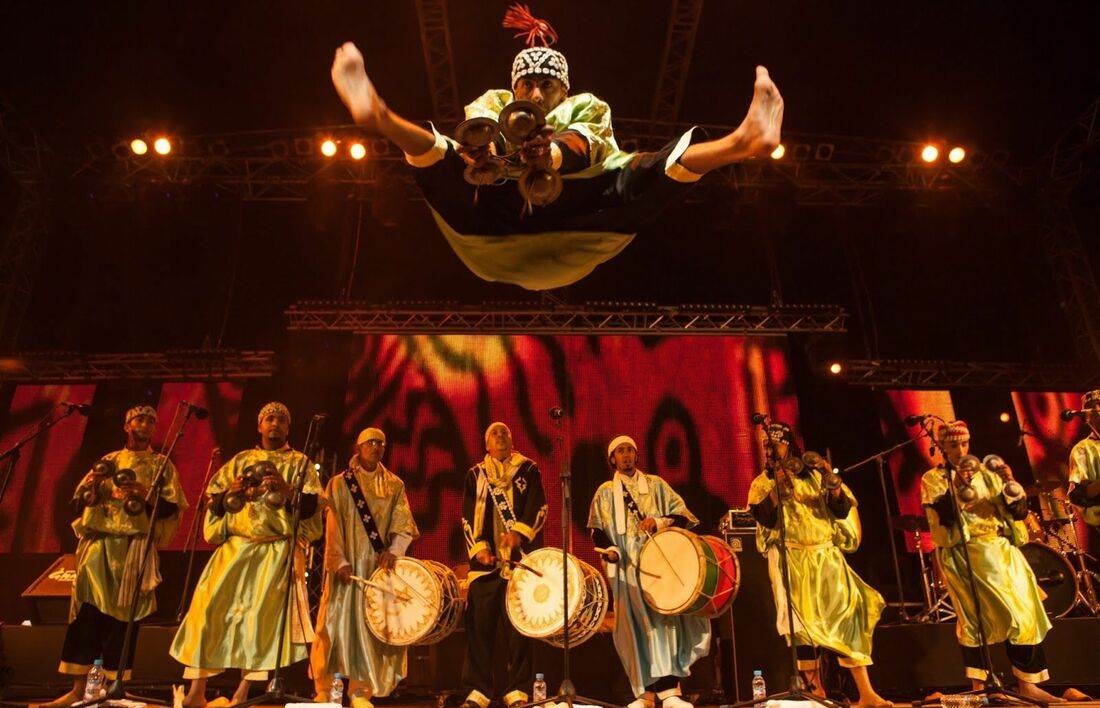 Gnaoua Festival in Morocco - Morocco Travel Guide It is held in a Gnaoua city and then in a Fez city. This celebration aims to promote the principles of tolerance and spiritual advancement in individuals.
Ramadan in Morocco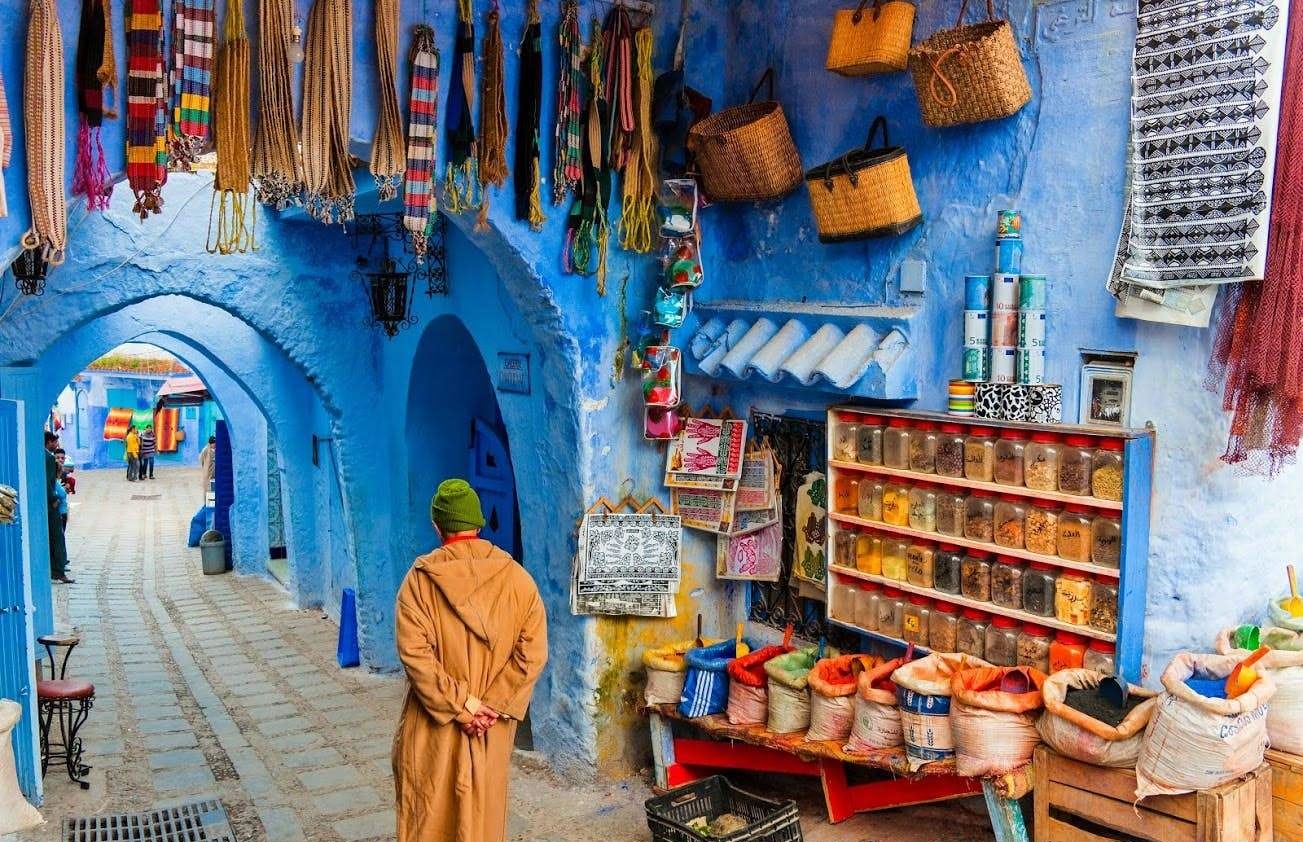 Morocco During Ramadan - Best Time To Visit Morocco The timing of Ramadan varies from year to year, but it often ranges between April and May. It is an Islamic event that takes place once a year for a whole month in which Muslims abstain from food and drink until sunset. Watching these events and the participation of Muslims in them will certainly be an unforgettable experience for you.
Eid Al Fitr in Morocoo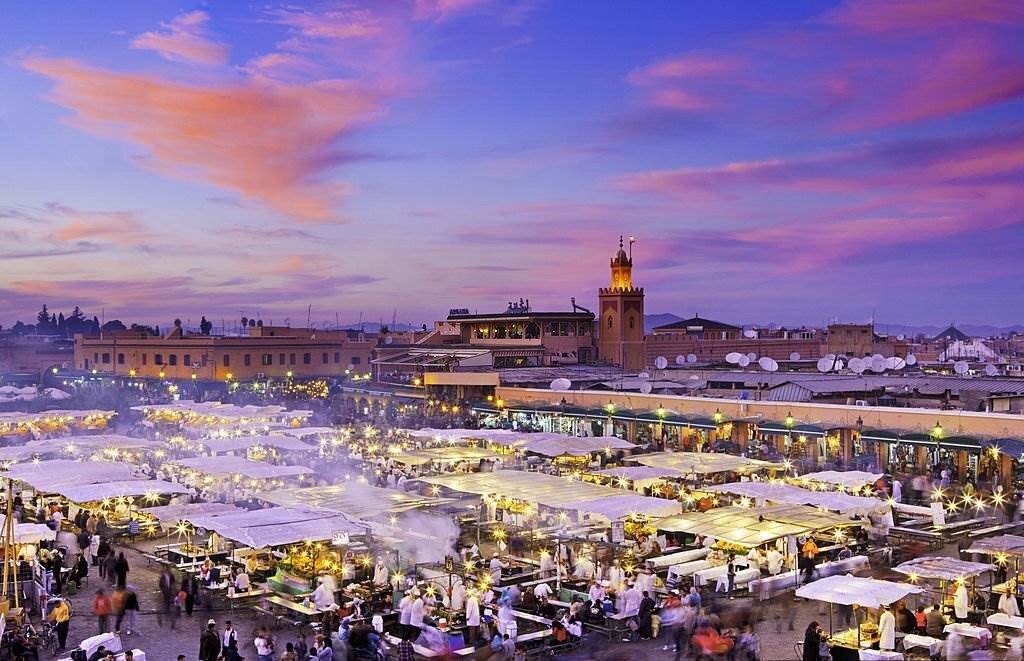 Eid Al Fitr in Morocco - Festivals in Morocco This fantastic celebration takes place one time of the year when all Muslims around the world not only in Morocco celebrate the Fitr day after fasting the whole month of Ramadan. The celebrations occur for 4 days as a main holiday in the country.
Eid Al Adha in Morocco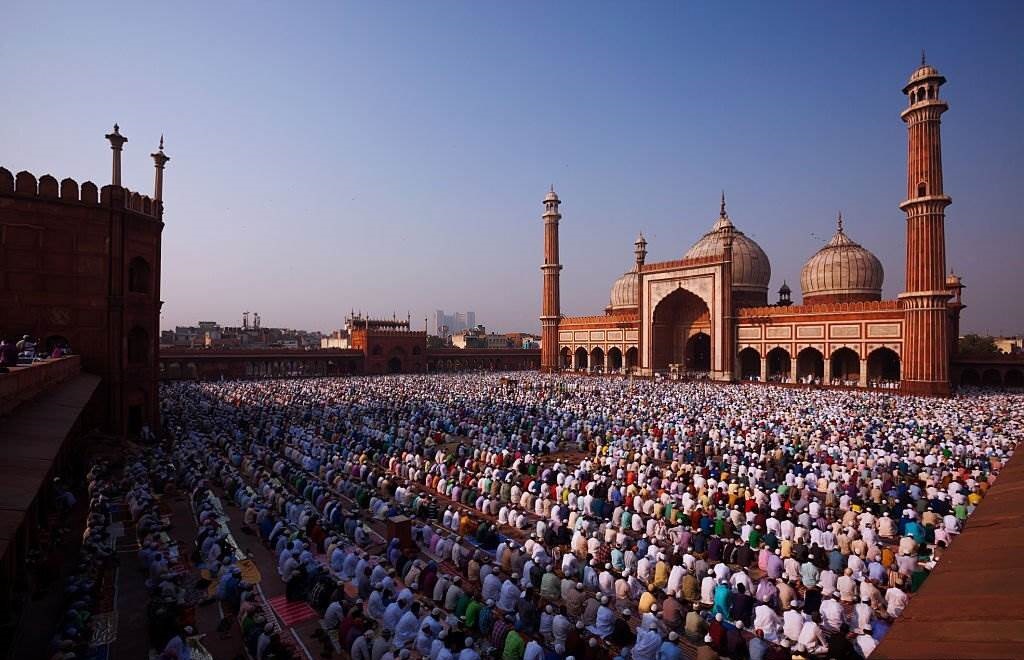 Eid Al Adha in Morocco - Festivals in Morocco This event occurs after Eid Al Fitr for a period of time, where Muslims celebrate for 4 days by slaughtering animals to celebrate the redemption of the Lord to our master Ismail, son of our master Ibrahim, with a sheep. During those four days, Muslims take a vacation and go out to celebrate in the parks. Do not miss watching these wonderful Islamic celebrations.
The International Film Festival in Morocco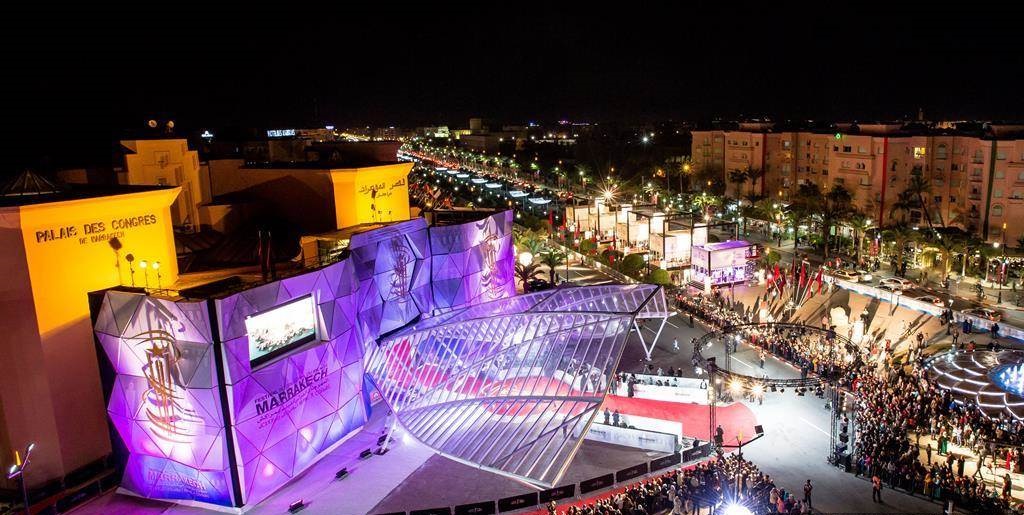 International Film Festival in Morocco It is held in Marrakesh during the month of December, in which the celebration of films of all kinds takes place. It was held for the first time in 2001.
Conclusion
After subtracting each season of the year, it is clear that the best time to visit Morocco is during the spring and autumn, specifically during the month of April and October to enjoy a wonderful trip to Morocco. Make sure to make it a unique and unforgettable experience. We hope our article helped you enough, if you have any questions or help, please don't hesitate to contact us.
Related Topics: