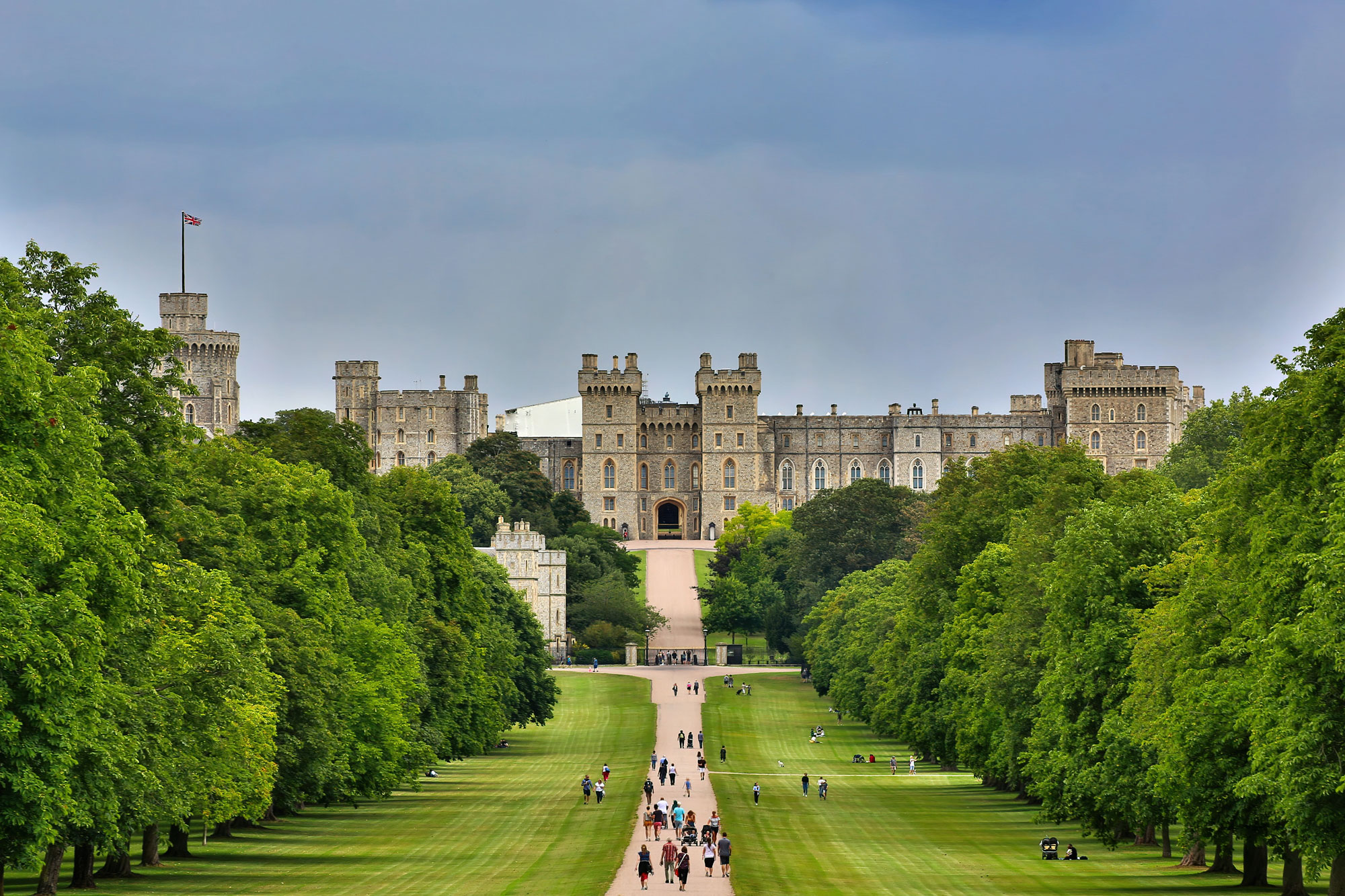 Windsor Castle History & Things to Do 2023/2024
This article was created by a dedicated and authentic team of passionate travelers from the PTA Team, who are not only experienced travel experts but also proud members of the World Travel & Tourism Council (WTTC). Our sole purpose is to assist and support fellow travelers in planning their tours with utmost care and precision. With exclusive information, valuable insights, and meticulous analysis, we strive to provide high-quality content that leaves no room for mistakes. Count on us to deliver comprehensive destination reports and all the necessary information to ensure an exceptional and well-planned travel experience for you. Learn More
Article Table of Content
Nestled in the picturesque town of Windsor, England, lies a timeless symbol of British royalty and history: Windsor Castle. Standing proudly for over 900 years, this magnificent fortress has witnessed the triumphs and tribulations of kings and queens, making it the oldest and largest occupied castle in the world. A visit to Windsor Castle is like stepping into a living tapestry of regal splendor, where grand architecture, exquisite art collections, and stunning gardens seamlessly merge.
Explore the opulent State Apartments, marvel at the intricate craftsmanship of St. George's Chapel, and witness the iconic Changing of the Guard ceremony. With its captivating allure and royal significance, Windsor Castle promises an unforgettable experience for history enthusiasts and architecture aficionados alike. Step into a world of majesty and immerse yourself in centuries of British heritage at Windsor Castle, a true gem among the castles of England.

History of Windsor Castle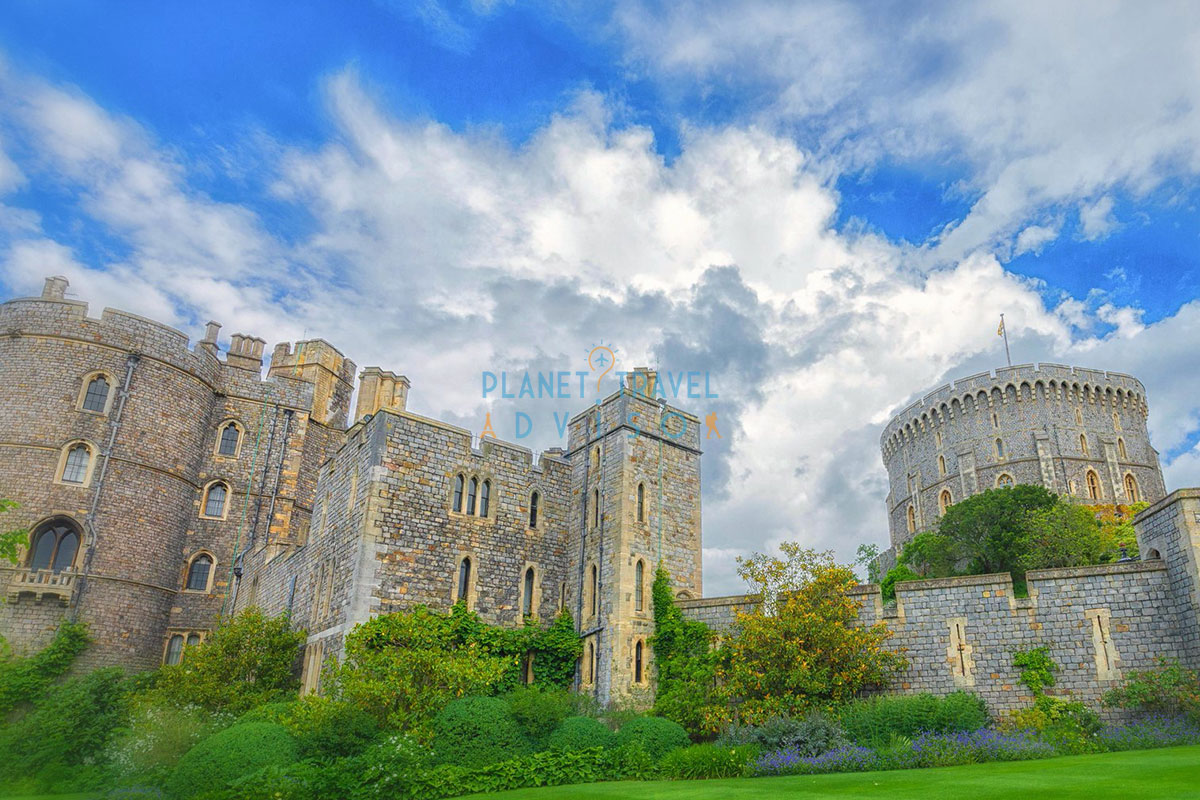 With a history spanning over nine centuries, Windsor Castle stands as an enduring testament to the rich heritage of the British monarchy. Its origins date back to the 11th century when William the Conqueror ordered the construction of a wooden fortress on the site. Over time, subsequent monarchs expanded and fortified the castle, transforming it into a formidable stronghold.
Throughout the centuries, Windsor Castle played a pivotal role in the lives of British royalty. It became a favored residence of monarchs, serving as a retreat, a symbol of power, and a venue for grand ceremonies. Notable royal figures such as Henry VIII, Elizabeth I, and Queen Victoria all left their mark on the castle.
Tragedy struck in 1992 when a devastating fire engulfed parts of the castle, but extensive restoration efforts restored its splendor. Today, it serves as an official residence of Queen Elizabeth II and continues to be a focal point for state occasions.
Windsor Castle's history is not just a chronicle of royalty; it is a narrative of political intrigue, architectural evolution, and cultural significance. A visit to this historic fortress offers a glimpse into the fascinating tapestry of British history and the enduring legacy of the monarchy.

Architectural Marvels of Windsor Castle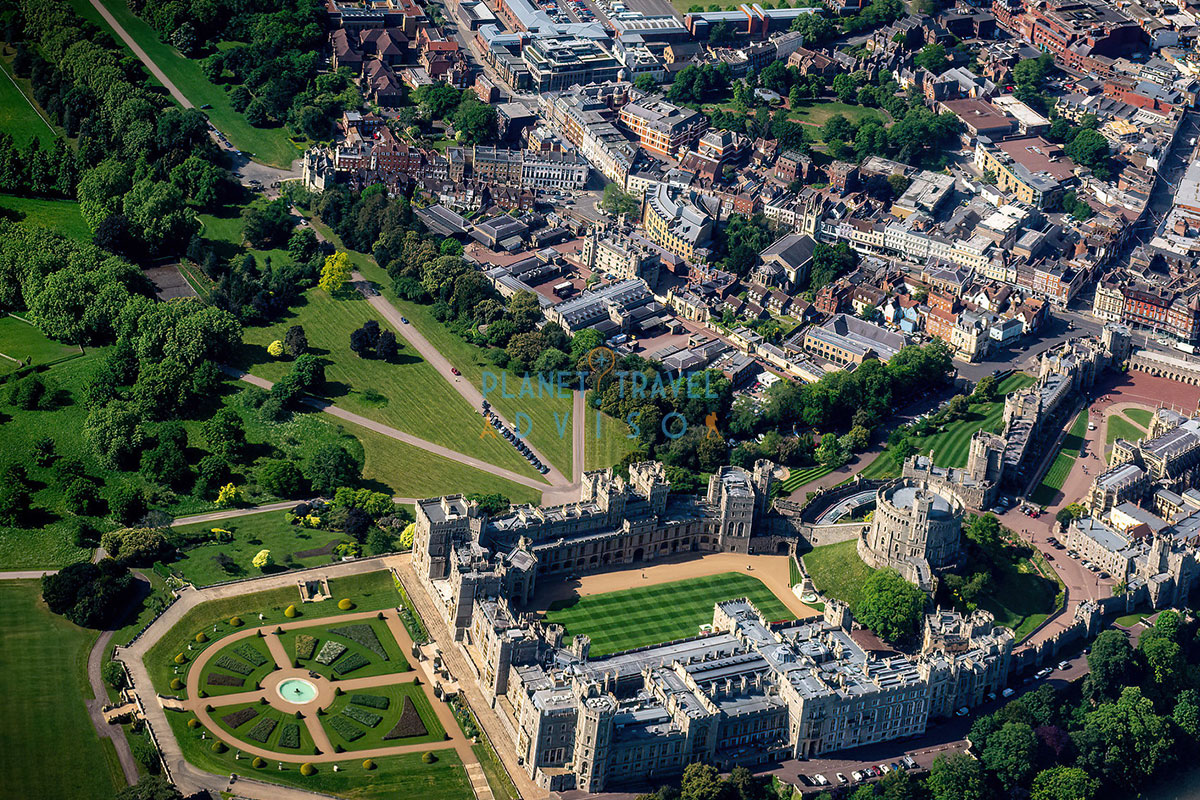 Windsor Castle is an architectural marvel that showcases a seamless blend of different architectural styles spanning centuries. Its diverse structures and features contribute to its unique appeal and grandeur. Windsor Castle is just one gem among the many remarkable attractions to visit in Engalnd.
The castle's most iconic architectural feature is the Round Tower, dating back to the 12th century. Standing tall at the center of the castle, it offers panoramic views of the surrounding landscape. The tower's sturdy stone construction exemplifies medieval architecture.
The State Apartments, built in the 17th century, represent the exquisite Baroque and Gothic architectural styles. Elaborate ceilings, ornate woodwork, and intricate tapestries adorn these opulent living quarters, providing a glimpse into the luxurious lifestyles of royalty.
St. George's Chapel, a masterpiece of Gothic architecture, captivates visitors with its intricate stonework, soaring vaulted ceilings, and stunning stained glass windows. It serves as the final resting place for numerous monarchs, including King Henry VIII.
The castle's exterior showcases a combination of medieval fortifications, romantic Tudor facades, and elegant Georgian additions. The Great Gate, with its imposing stone façade and royal coat of arms, sets the tone for the castle's grand entrance.
Windsor Castle's architectural marvels stand as a testament to the craftsmanship and vision of the architects and craftsmen who contributed to its construction and preservation. Exploring these structures is a journey through different eras and architectural styles, leaving visitors in awe of the castle's timeless beauty.

Things to Do on the Windsor Castle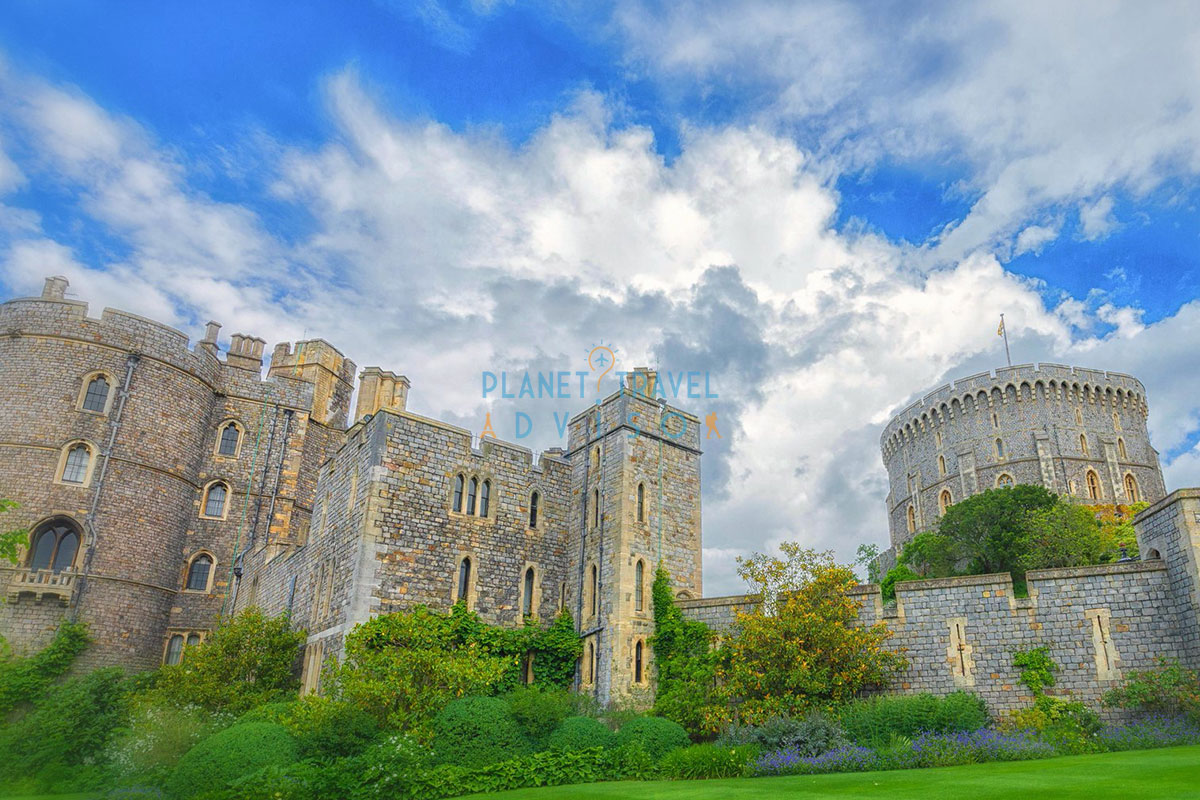 Step into a world of regal opulence and timeless traditions as you discover the best things to do within its majestic walls. Here are the best things to do in Windsor Castle, a treasure trove of royal heritage:
State Apartments: Immerse yourself in the lavish world of royalty as you explore the State Apartments. Admire the opulent decor, stunning artwork, and intricate furnishings that showcase the grandeur of Windsor Castle's living quarters.
St. George's Chapel: Step into a place of reverence and architectural beauty. Visit St. George's Chapel, known for its Gothic splendor and as the site of royal weddings and burials. Marvel at the intricate stonework, magnificent stained glass windows, and grandeur of this spiritual haven.
Changing of the Guard: Witness the famous Changing of the Guard ceremony, a tradition that has taken place for centuries. Watch as the immaculately dressed guards exchange duty in a mesmerizing display of precision and pageantry.
Queen Mary's Dolls' House: Discover the enchanting world of Queen Mary's Dolls' House, a remarkable miniature residence complete with intricate details, tiny furniture, and working utilities. Marvel at the craftsmanship and imagine life in this charming doll-sized abode.
The Great Park: Take a leisurely stroll through the vast and picturesque Great Park surrounding the castle. Enjoy the serene beauty of the landscaped gardens, lakes, and ancient woodlands. Don't forget to spot the resident deer grazing in their natural habitat.
Special Exhibitions: Keep an eye out for special exhibitions held at Windsor Castle, featuring temporary treasures from the Royal Collection. Delve into themed displays that offer insights into art, history, and the lives of the British monarchy.
Queen's Guard Chamber: Visit the Queen's Guard Chamber and admire the imposing display of weapons and armor. Gain a glimpse into the ceremonial and protective roles of the Queen's Guard, a symbol of royal protection.

Windsor Castle Tickets, Hours, and Getting There
Tickets:
To visit Windsor Castle, you can purchase tickets online in advance or at the castle's ticket office on the day of your visit. Ticket prices may vary depending on the type of ticket and any additional exhibitions or tours you wish to include. It is advisable to check the official website for the most up-to-date ticket prices and availability.
Hours:
Windsor Castle is typically open daily, except on certain dates for royal events or closures. The opening hours usually start in the morning and extend into the afternoon. However, it is important to verify the exact opening and closing times before your visit, as they may vary depending on the season.
Getting There:
Windsor Castle is conveniently located in the town of Windsor, approximately 25 miles west of central London. Here are a few options for getting to the castle:
Train: Regular train services operate from London Waterloo or London Paddington to Windsor & Eton Central Station. From there, it's a short walk to the castle.
Bus: Several bus services connect London to Windsor. Buses depart from Victoria Coach Station or other central London locations. The journey takes approximately one hour, depending on traffic.
Car: If you prefer to drive, Windsor is easily accessible via the M4 motorway. However, parking near the castle may be limited, so it's advisable to use public transportation or park in designated parking areas.
Guided Tours: Many organized tours from London include a visit to Windsor Castle as part of their itinerary. These tours often provide transportation and a knowledgeable guide, offering a hassle-free way to reach and explore the castle.
Remember to check for any travel updates or disruptions before your journey and allow sufficient time to arrive at the castle, especially during peak periods.
By considering these practical details regarding tickets, hours, and transportation, you can plan your visit to Windsor Castle with ease, ensuring a smooth and enjoyable experience exploring this iconic British landmark.

Tips for Visiting Windsor Castle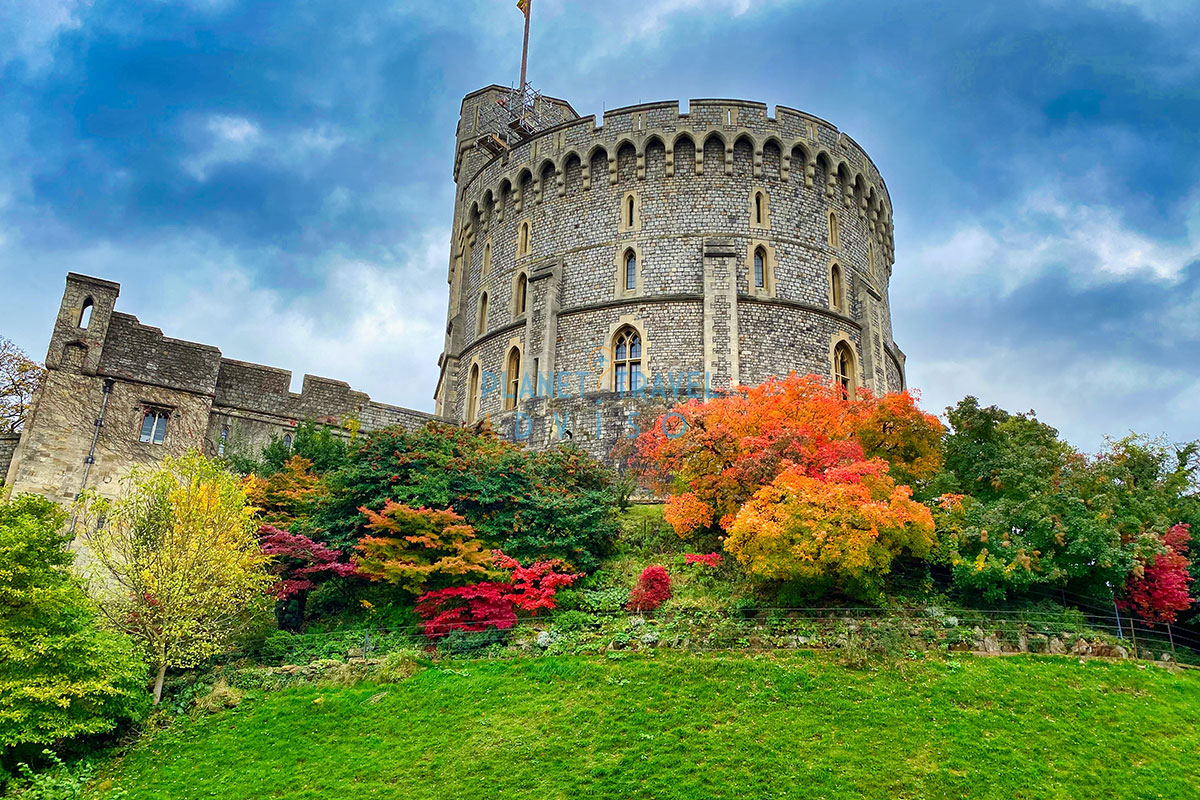 Plan your visit in advance: Check the official website for opening hours, as well as any closures or special events. Windsor Castle can get busy, especially during peak tourist seasons, so consider booking your tickets in advance to avoid long queues.

Allow ample time: The castle complex is expansive, and there is much to see and explore. Allocate at least 2-3 hours for your visit to fully appreciate the various attractions and soak in the castle's ambiance.

Dress comfortably: Windsor Castle involves a fair amount of walking, so wear comfortable shoes and dress appropriately for the weather. Keep in mind that certain areas, such as St. George's Chapel, may require modest attire.

Take a guided tour: Consider joining a guided tour to gain deeper insights into the castle's history, architecture, and royal connections. Knowledgeable guides can offer fascinating anecdotes and enrich your overall experience.

Respect the rules: Windsor Castle is an active royal residence, so be mindful of the rules and regulations. Photography may be restricted in certain areas, and visitors are expected to maintain decorum and follow instructions from staff.

Check for special events: Keep an eye out for special events, such as concerts or exhibitions, happening at the castle. These can enhance your visit and offer unique opportunities to witness cultural performances or view temporary displays.

Explore beyond the castle: While at Windsor, take the time to explore the charming town itself. With its quaint streets, riverside views, and delightful shops and restaurants, it adds to the overall experience of your visit.

Plan for refreshments: There are cafes and restaurants within the castle grounds where you can enjoy a meal or grab a snack. However, if you prefer more dining options, consider venturing into Windsor Town for a wider selection.

Souvenir shopping: Don't forget to browse the gift shops for unique souvenirs and mementos of your visit. From royal memorabilia to local crafts, you'll find plenty of keepsakes to commemorate your time at Windsor Castle.

Enjoy the surroundings: Take a moment to appreciate the breathtaking views of the castle, whether from the Great Park or along the River Thames. The picturesque landscape provides a stunning backdrop for your visit.
By following these tips, you'll make the most of your visit to Windsor Castle, ensuring a memorable and enjoyable experience in this extraordinary royal setting.

Accommodation and Dining Options at Windsor Castle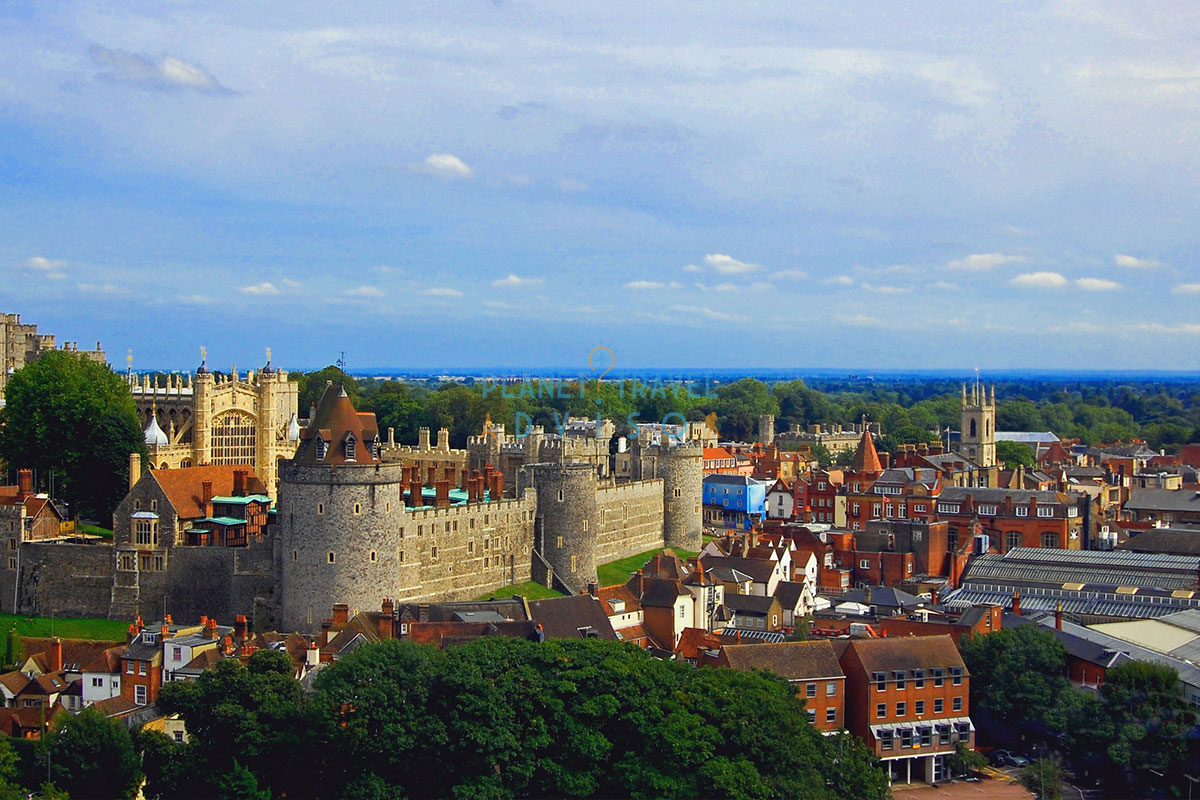 Accommodation in Windsor ranges from luxurious hotels with stunning views of Windsor Castle to cozy bed and breakfast establishments that offer a personalized stay. You can choose from a variety of options, including boutique hotels, traditional guesthouses, and charming inns. Many accommodations are conveniently located within walking distance of the town center and attractions, making it easy to explore Windsor's offerings.
When it comes to dining, Windsor boasts a vibrant food scene that caters to various tastes and preferences. Traditional British fare can be savored in pubs and restaurants, where you can indulge in favorites like fish and chips, pies, or a classic Sunday roast. International cuisine is also abundant, with a diverse range of options including Italian, Indian, Chinese, and more. For a picturesque dining experience, consider riverside restaurants and cafes along the River Thames, where you can enjoy a meal or afternoon tea while taking in the beautiful surroundings.
Windsor is also renowned for its delightful afternoon tea offerings. Treat yourself to a quintessentially British experience by sampling delicate sandwiches, freshly baked scones, and a selection of teas in one of the town's tea rooms or hotels.
Whether you're seeking a luxurious dining experience or a casual meal, Windsor offers a variety of dining options to satisfy every palate and enhance your visit to this charming town.

Conclusion
In conclusion, a visit to Windsor Castle promises an unforgettable experience steeped in history, grandeur, and timeless traditions. Prepare to be captivated by the regal splendor and captivating atmosphere of this historic gem.