Tower of London Travel Guide 2023/2024 "Must Read"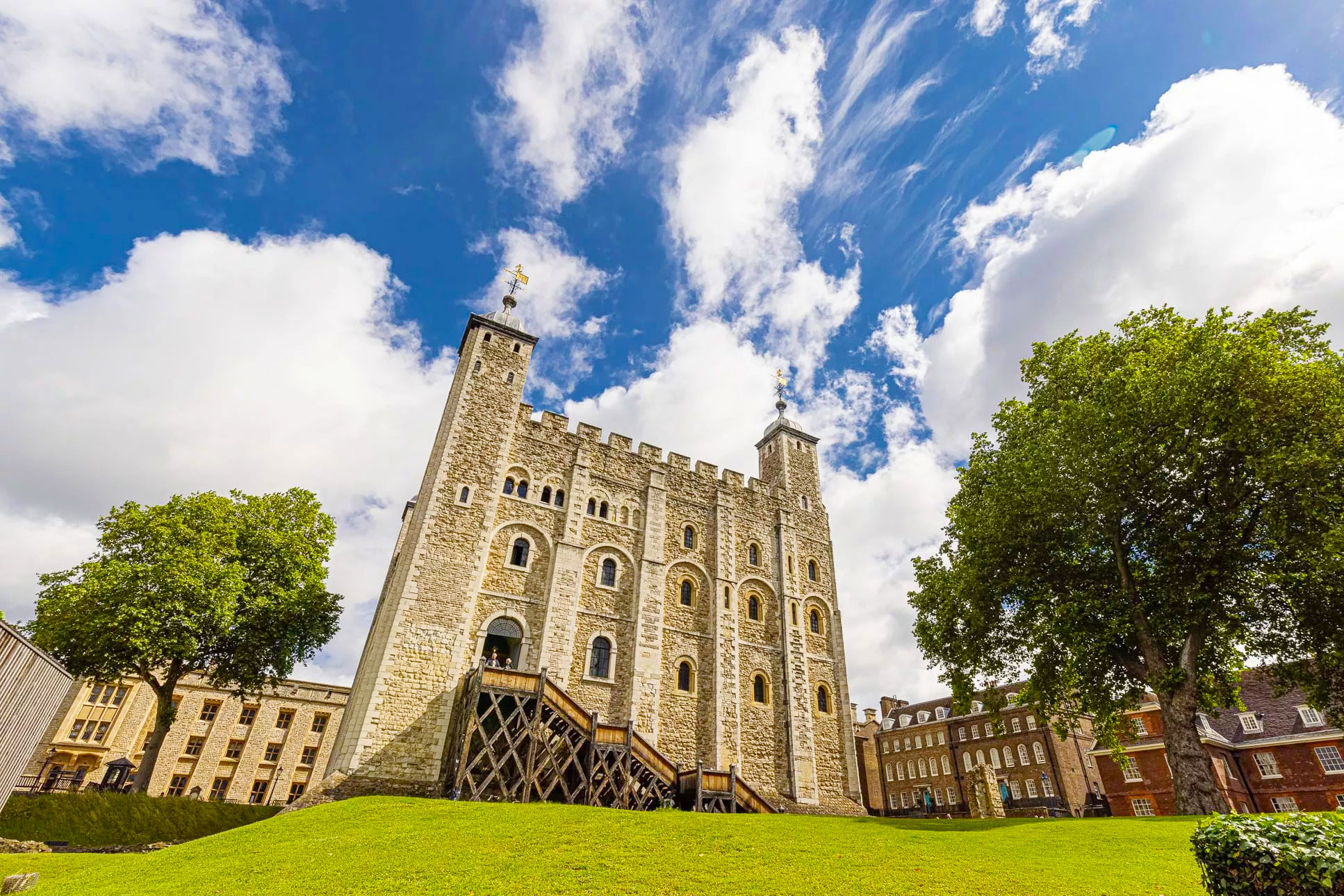 This article was created by a dedicated and authentic team of passionate travelers from the PTA Team, who are not only experienced travel experts but also proud members of the World Travel & Tourism Council (WTTC). Our sole purpose is to assist and support fellow travelers in planning their tours with utmost care and precision. With exclusive information, valuable insights, and meticulous analysis, we strive to provide high-quality content that leaves no room for mistakes. Count on us to deliver comprehensive destination reports and all the necessary information to ensure an exceptional and well-planned travel experience for you. Learn More
The Tower of London, a formidable fortress nestled on the banks of the River Thames, has witnessed over a thousand years of history. Its imposing walls hold tales of royal power, political intrigue, and tragic imprisonment, making it a timeless symbol of England's rich heritage and the enigmatic stories within its ancient stones. Alongside the Tower of London, a multitude of other magnificent castles and citadels in England, each with its own unique history and charm. Discover this iconic landmark with our Tower of London travel guide, unveiling its secrets and guiding you through its captivating history and remarkable attractions.
Location of the Tower of London and How to Get It
The Tower of London is located in the heart of London, England, on the northeastern bank of the River Thames. Its address is Tower of London, London EC3N 4AB, United Kingdom.
There are several convenient ways to reach the Tower of London:
By Underground: Take the London Underground to Tower Hill station, served by the District and Circle lines. From there, it's just a short walk to the Tower of London.
By Bus: Various bus routes serve the Tower Hill area. Check local bus schedules and routes for the most convenient option.
By River Bus: For a scenic approach, you can take a River Bus to Tower Pier, located just a few minutes walk from the Tower of London. River Bus services operate along the River Thames.
By Car: Driving to the Tower of London is not recommended due to limited parking availability and congestion in central London. It's best to utilize public transportation.
Once you arrive at the Tower of London, you'll be greeted by its imposing entrance and iconic landmarks, ready to immerse yourself in the captivating history that lies within.
London Tower Admission Prices and Discounts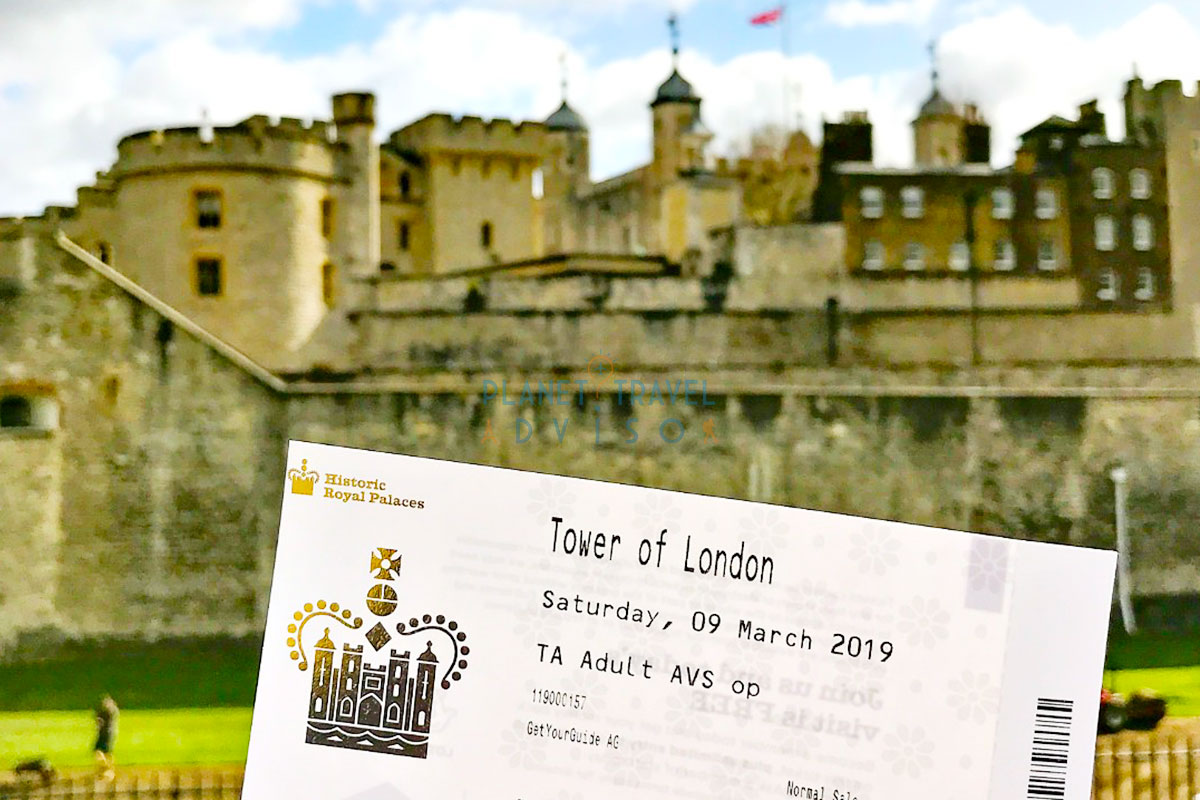 The Tower of London offers admission tickets with varying prices depending on age and visitor category. As of my knowledge cutoff in September 2021, here are the general admission prices:
Adults (16+): £28.90
Children (5-15): £14.40
Infants (0-4): Free
Discounts and concessions may be available for certain groups, such as students, seniors, and disabled visitors. It is advisable to check the official website or contact the Tower of London directly for the most up-to-date information on ticket prices and available discounts.
Additionally, purchasing tickets in advance online may offer savings compared to on-the-day purchases. Exploring package options, which may include access to other nearby attractions, can also provide a more comprehensive and cost-effective experience.
Uncover Centuries of History of London Tower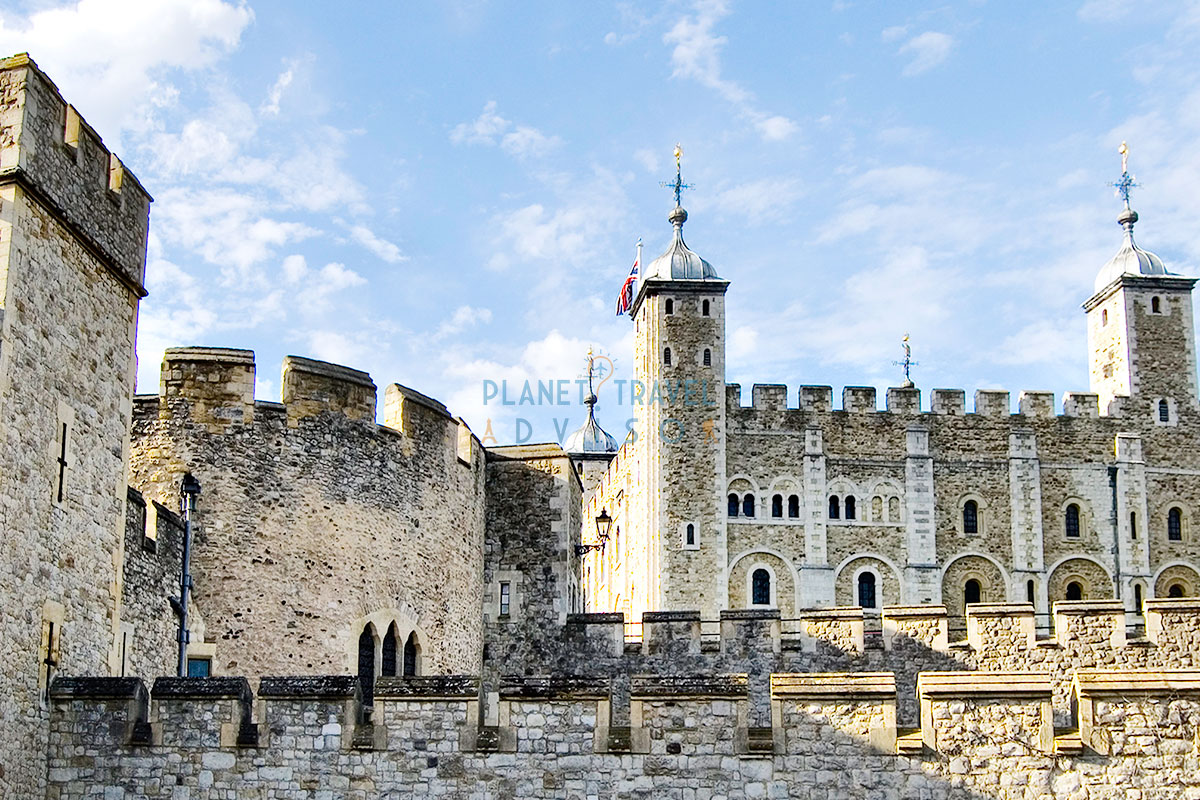 The Tower of London stands as a living testament to the sweeping history of England, one of the best places to explore in England. For over a thousand years, it has witnessed the rise and fall of monarchs, the clash of political powers, and the shifting tides of society. Originally built as a Norman fortress by William the Conqueror in the 11th century, the Tower evolved to serve as a royal palace, a formidable prison, and a treasured repository for the Crown Jewels.
It has witnessed the execution of queens, the confinement of traitors, and the coronation of kings. Each stone within its walls holds the echoes of countless stories, making the Tower of London a captivating destination for history enthusiasts seeking to immerse themselves in the grand tapestry of the past.
9 Things to Do and See at the Tower of London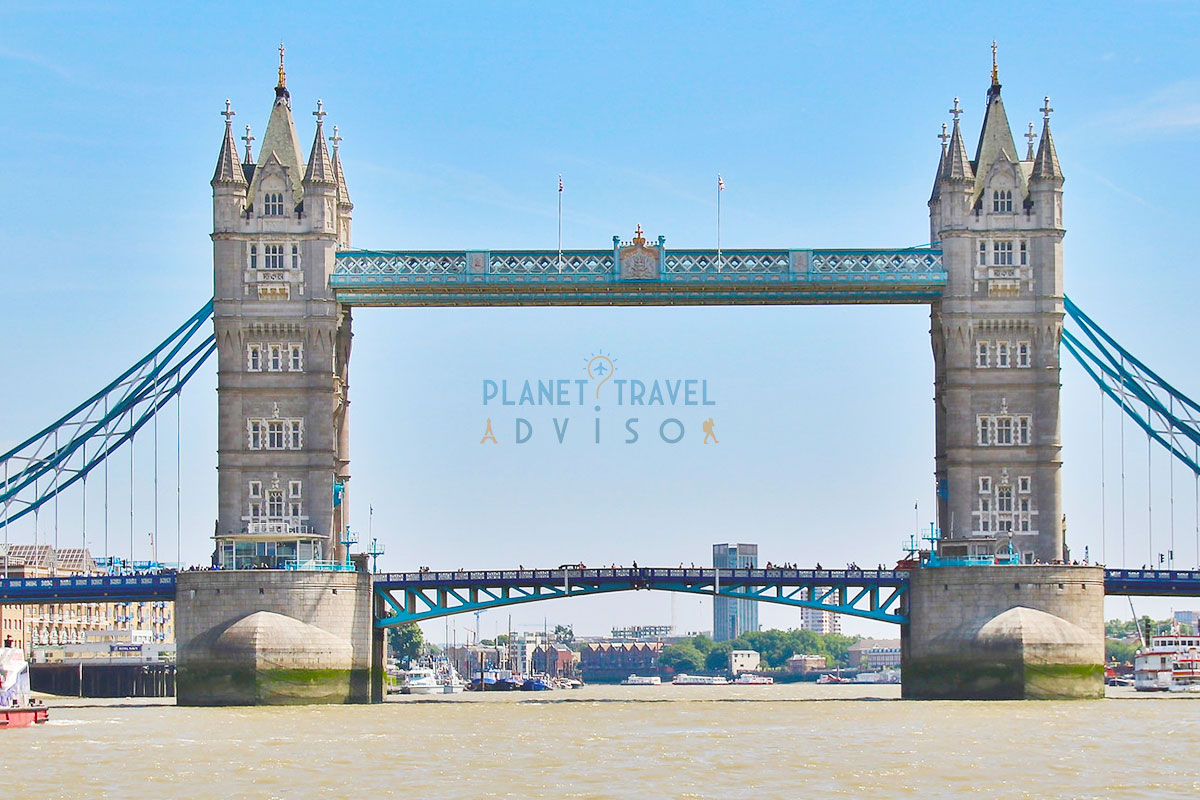 1. Interactive Exhibits and Displays: Engage with interactive exhibits and displays that bring the Tower's history to life, showcasing artifacts, multimedia presentations, and immersive storytelling.
2. Discover the White Tower: Step inside the iconic White Tower, the oldest structure within the complex, and explore its fascinating exhibitions, including the renowned Royal Armory collection.
3. Explore the Tower Bridge: Take a stroll across the iconic Tower Bridge, adjacent to the Tower of London, and enjoy panoramic views of the city while learning about its engineering marvels.
4. Visit the Tower's Oldest Structure: Marvel at the architecture and history of the ancient Romanesque Chapel of St. John, the Tower's oldest surviving building.
5. Witness the Royal Armory: Delve into the impressive Royal Armory collection, showcasing an array of weaponry, armor, and royal artifacts that span several centuries.
6. Climb the Tower for Panoramic Views: Ascend to the Tower's elevated walkways and enjoy breathtaking panoramic views of London's skyline, including famous landmarks like the Shard and the River Thames.
7. The Ravens of the Tower: Encounter the famous ravens that reside within the Tower grounds and learn about the captivating legends and superstitions surrounding their presence.
8. Go to the Royal Armory: Immerse yourself in the Royal Armory's extensive collection of weaponry, armor, and regal artifacts, gaining insight into the military and ceremonial traditions of the Tower.
9. Enjoy a Meal with Tower Views: Indulge in a memorable dining experience within the Tower of London grounds, where select establishments offer delicious cuisine accompanied by stunning views of the historic tower and its surroundings.
Family-Friendly Activities at London Tower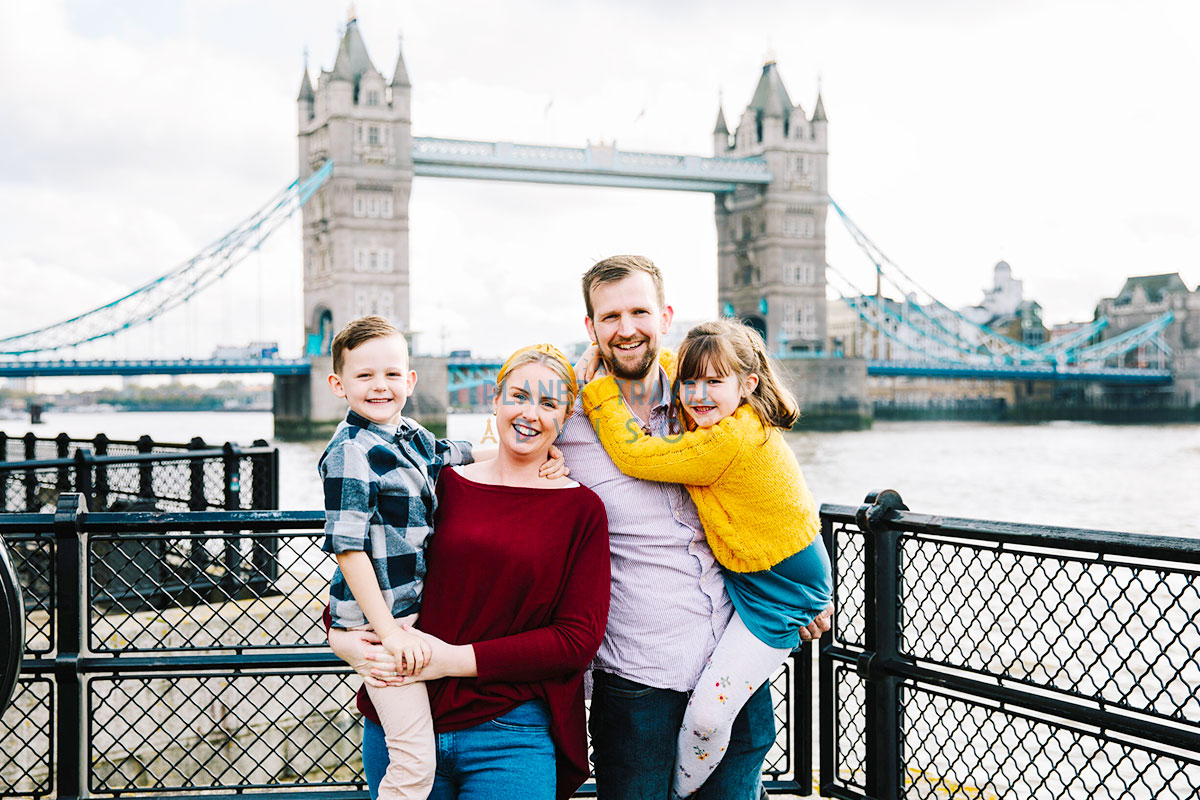 1. Fun for Kids at the Tower: The Tower of London offers an array of activities tailored for children, including special trails, interactive exhibits, and engaging storytelling sessions that bring history to life in a fun and educational way.
2. Interactive Displays and Workshops: Explore interactive displays and workshops designed to captivate young minds, allowing children to touch and handle replicas of historical artifacts, try on armor, and engage in hands-on learning experiences.
3. Family-Friendly Audio Guides: Take advantage of family-friendly audio guides, available in multiple languages, providing age-appropriate commentary and engaging stories to enhance the visit for both kids and adults.
4. Shopping and Dining: Experience the joy of shopping in Europe right at the Tower of London and browse the Tower's gift shops for unique souvenirs and children's toys, and enjoy family-friendly dining options within the Tower grounds, offering a variety of delicious meals and snacks to satisfy hungry explorers of all ages.
Souvenir Shops and Gift Options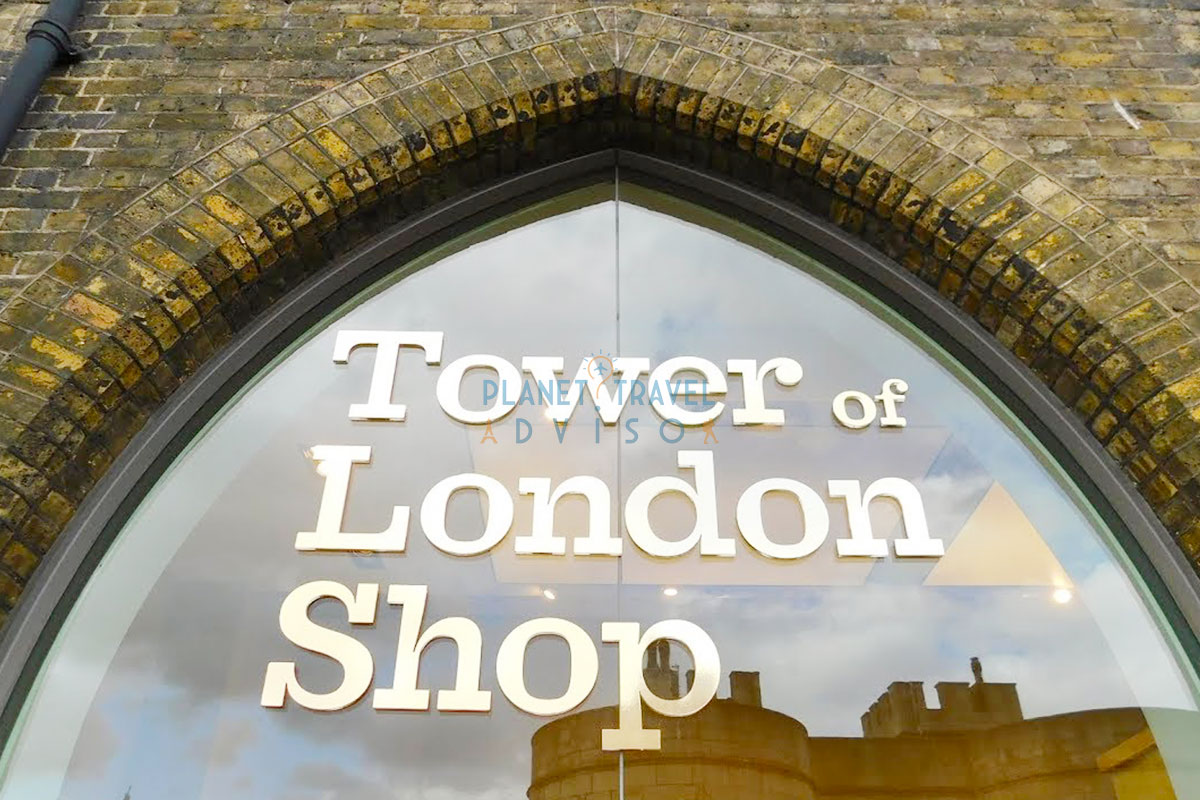 The Tower of London boasts an array of souvenir shops offering an enticing selection of gifts and mementos to commemorate your visit. From replica weapons and armor to historical books and beautifully crafted jewelry, there's something to suit every interest and budget. Browse through a treasure trove of royal-inspired merchandise, including plush ravens, crown-themed trinkets, and regal accessories.
For children, there are fun and educational toys, games, and puzzles that bring history to life. Whether you're seeking a keepsake for yourself or a unique present for a loved one, the Tower's souvenir shops provide an opportunity to take home a piece of England's storied past.
Important Travel Tips for the Tower of London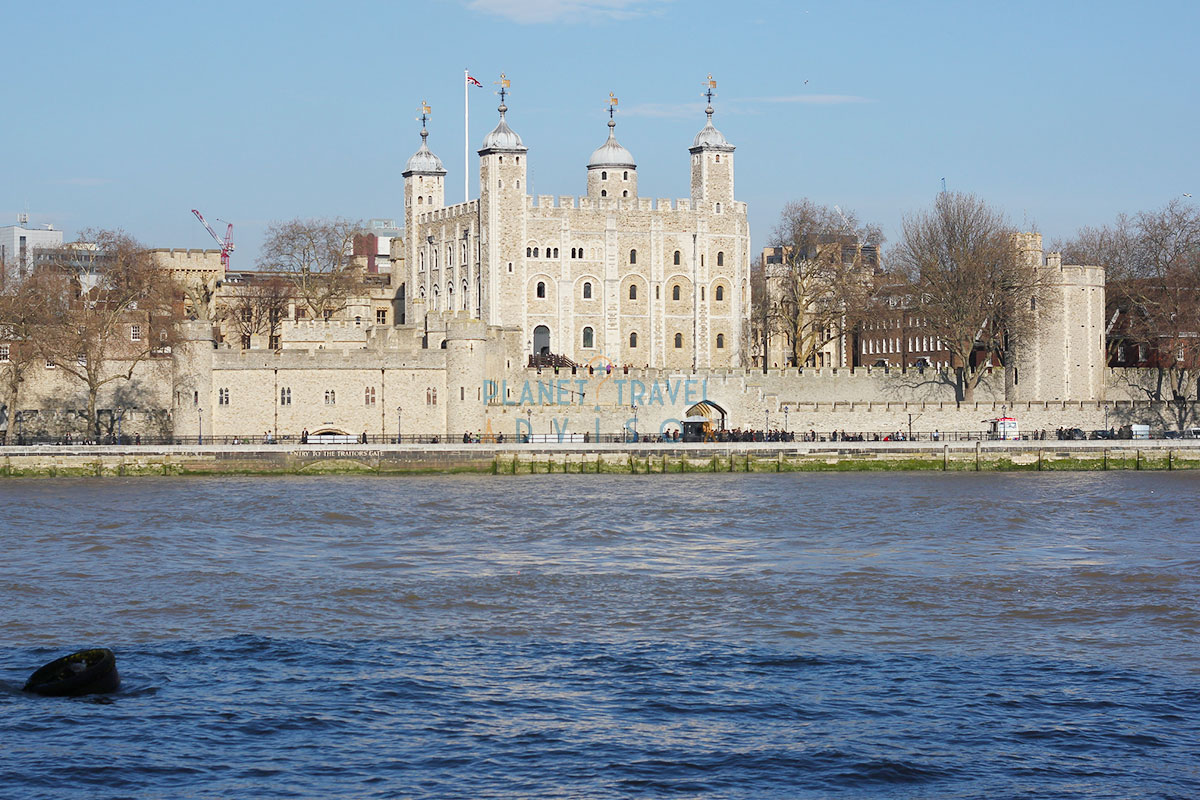 Plan Ahead: Check the Tower's official website for updated information on opening hours, special events, and any temporary closures. Consider purchasing tickets in advance to save time and ensure entry.

Arrive Early: Beat the crowds by arriving early in the day to make the most of your visit. This allows you to explore at a leisurely pace and enjoy popular attractions with shorter queues.

Take a Guided Tour: Join a guided tour led by the Tower's knowledgeable Yeoman Warders (Beefeaters) to gain deeper insights into the history and secrets of the Tower.

Grab a Map: Upon arrival, pick up a map of the Tower's layout to help navigate its various attractions, ensuring you don't miss any must-see spots.

Wear Comfortable Shoes: The Tower of London is vast, with lots of walking involved. Wear comfortable footwear to explore the grounds and make your visit more enjoyable.

Allow Ample Time: Set aside several hours to fully explore the Tower's exhibitions, displays, and landmarks. This ensures you have enough time to absorb the rich history and experience all it has to offer.

Engage with Interactive Displays: Take advantage of interactive displays and activities to enhance your understanding and enjoyment of the Tower's history. Don't be afraid to ask questions and interact with the exhibits.

Capture Memories: Bring a camera or smartphone to capture the iconic views, impressive architecture, and memorable moments during your visit.

Respect the Rules: Follow the Tower's rules and guidelines, such as not touching exhibits unless permitted, keeping a respectful distance from sensitive areas, and refraining from climbing or leaning on historical structures.

Enjoy the Surroundings: Take a moment to soak in the atmosphere of the Tower's surroundings. Admire the views of the River Thames, explore the nearby Tower Bridge, and appreciate the historical significance of the location.
Best Times to Visit the London Tower and Avoid Crowds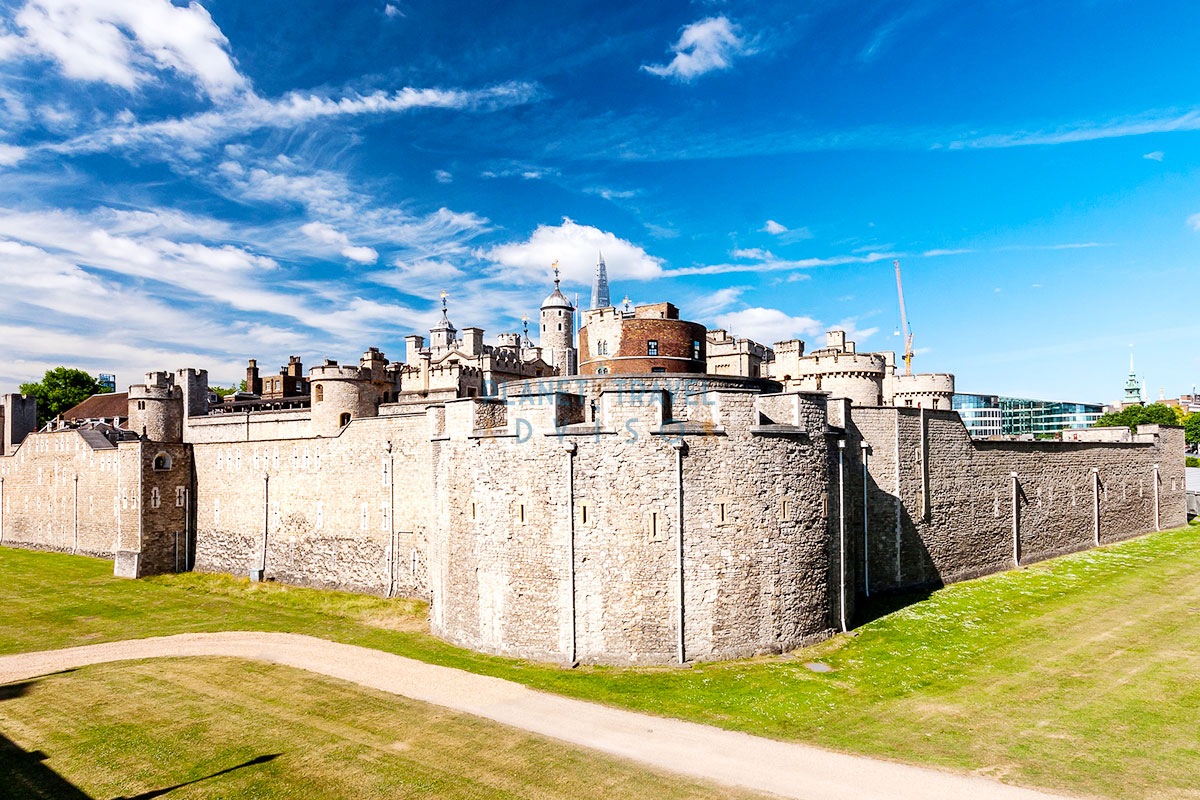 For a more enjoyable experience at the Tower of London, consider the following tips to avoid crowds. Weekdays are generally less busy than weekends, particularly during the morning or late afternoon. The shoulder seasons of spring and autumn tend to offer quieter periods compared to the peak summer months.
If you're planning a visit to England, it's worth noting that the best time to visit England Tower of London is during these quieter periods. Planning an early morning or late afternoon visit can help you beat the crowds and have a more intimate encounter with the Tower's rich history and attractions. Additionally, avoiding school holidays and major public events can contribute to a more relaxed atmosphere. By choosing the right timing, you can make the most of your visit to England and create lasting memories at the Tower of London.
Refreshment Facilities and Cafes at the London Tower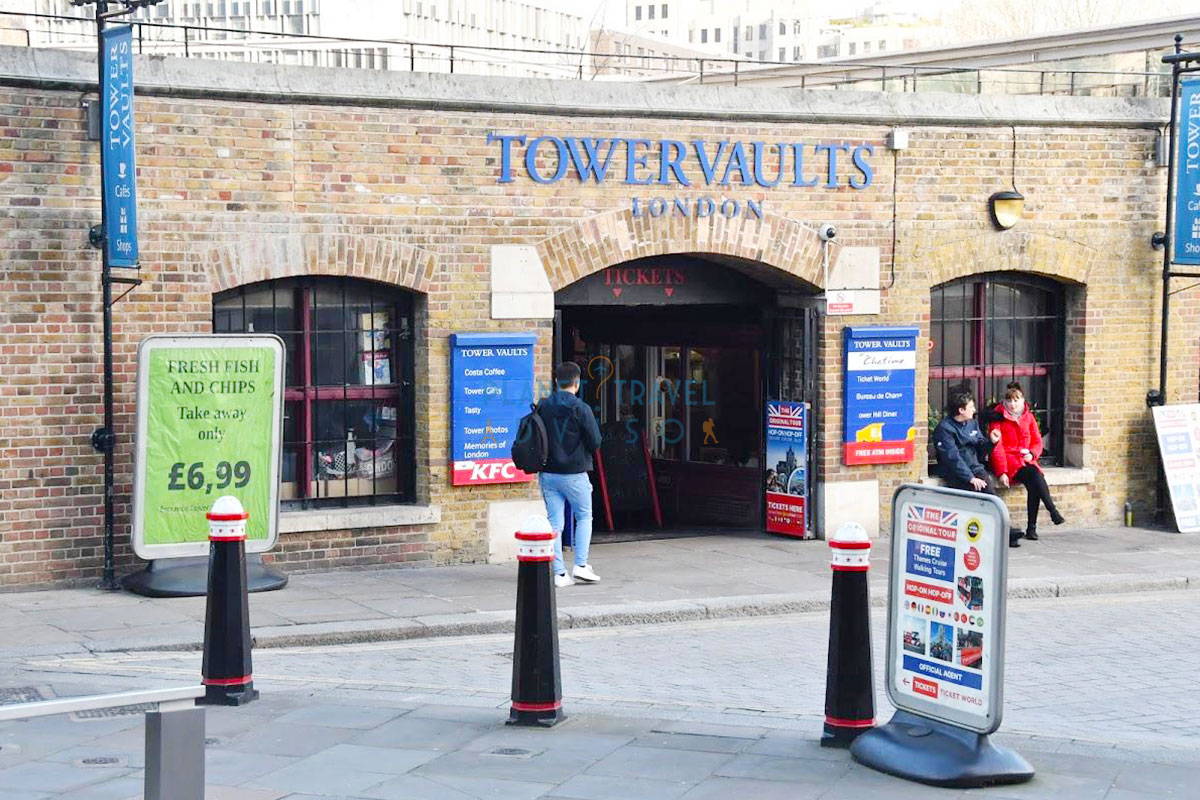 The Tower of London offers a variety of refreshment facilities and cafes where you can recharge and satisfy your cravings during your visit. Whether you're in need of a quick snack or a leisurely meal, there are options available to suit different tastes and dietary preferences.
From grab-and-go kiosks serving sandwiches and pastries to full-service cafes offering a selection of hot meals, salads, and desserts, you'll find something to appease your appetite. Enjoy your refreshments amidst the historic surroundings, taking a moment to relax and rejuvenate before continuing your exploration of this iconic landmark.
What to Wear When Visiting the Tower of London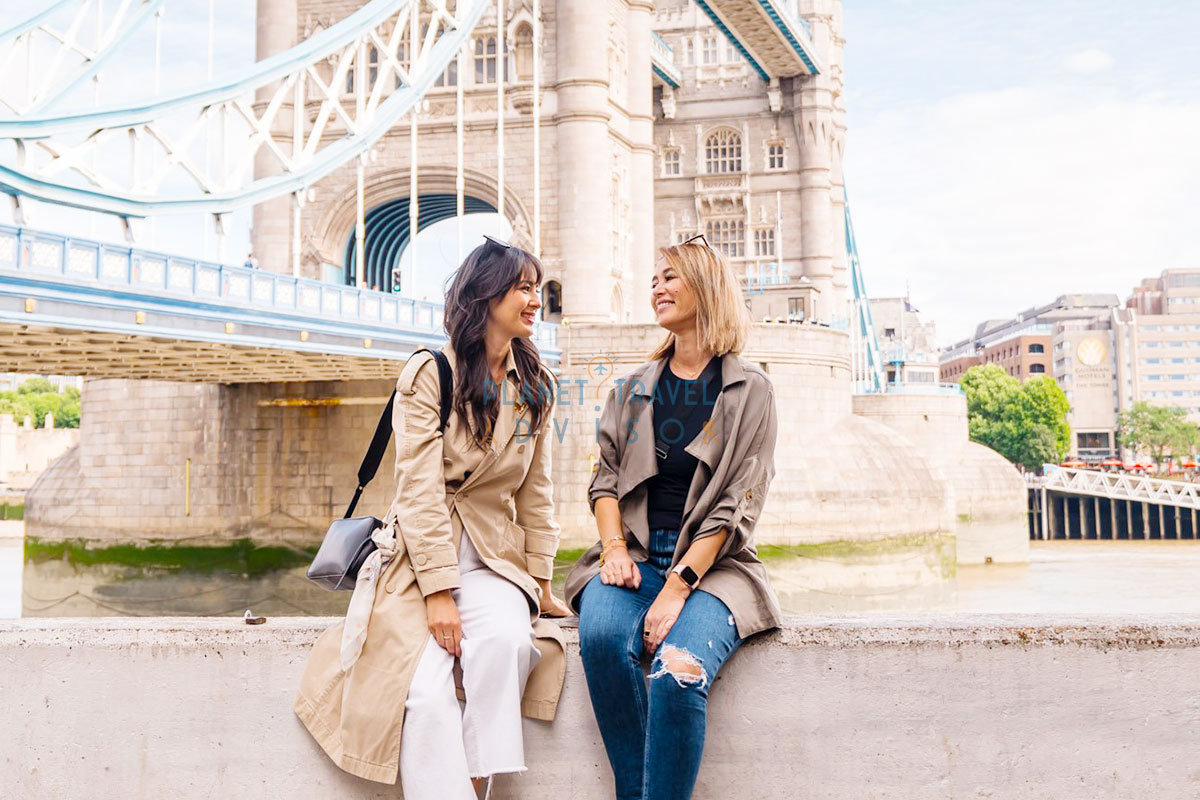 When visiting the Tower of London, it's recommended to dress comfortably and appropriately for the weather in England and the activities involved. Here are some tips:
Comfortable Shoes: The Tower grounds require a fair amount of walking, so wear comfortable and sturdy shoes to ensure a pleasant experience.
Layered Clothing: London's weather can be changeable, so it's wise to dress in layers. This way, you can add or remove clothing as needed to stay comfortable throughout your visit.
Weather Protection: Check the weather forecast and be prepared for rain or sunshine. Bring an umbrella, a rain jacket, or a hat and sunscreen, depending on the weather conditions.
Respectful Attire: The Tower is a historic site, so it's best to dress modestly and respectfully. Avoid revealing or offensive clothing.
Practical Accessories: Consider bringing a small backpack or bag to carry essentials such as water, snacks, and a camera. This leaves your hands free for exploring.
Remember, the most important aspect is to dress in a way that allows you to enjoy your visit comfortably while being respectful of the historical significance of the Tower.
Tower of London Photography and Filming Guidelines
Photography and filming for personal use and non-commercial purposes are generally permitted at the Tower of London. However, it is important to be respectful and considerate of other visitors and staff. Avoid obstructing pathways or causing inconvenience to others while capturing your shots.
Inside certain areas, such as the Jewel House and Chapel of St. Peter ad Vincula, the use of flash photography may be prohibited to protect delicate artifacts. Additionally, it is essential to adhere to any specific rules or instructions provided by the Tower's staff regarding photography and filming. Enjoy capturing the moments while respecting the historical significance of the site.
Security and Safety Information to Follow While Visiting the Tower of London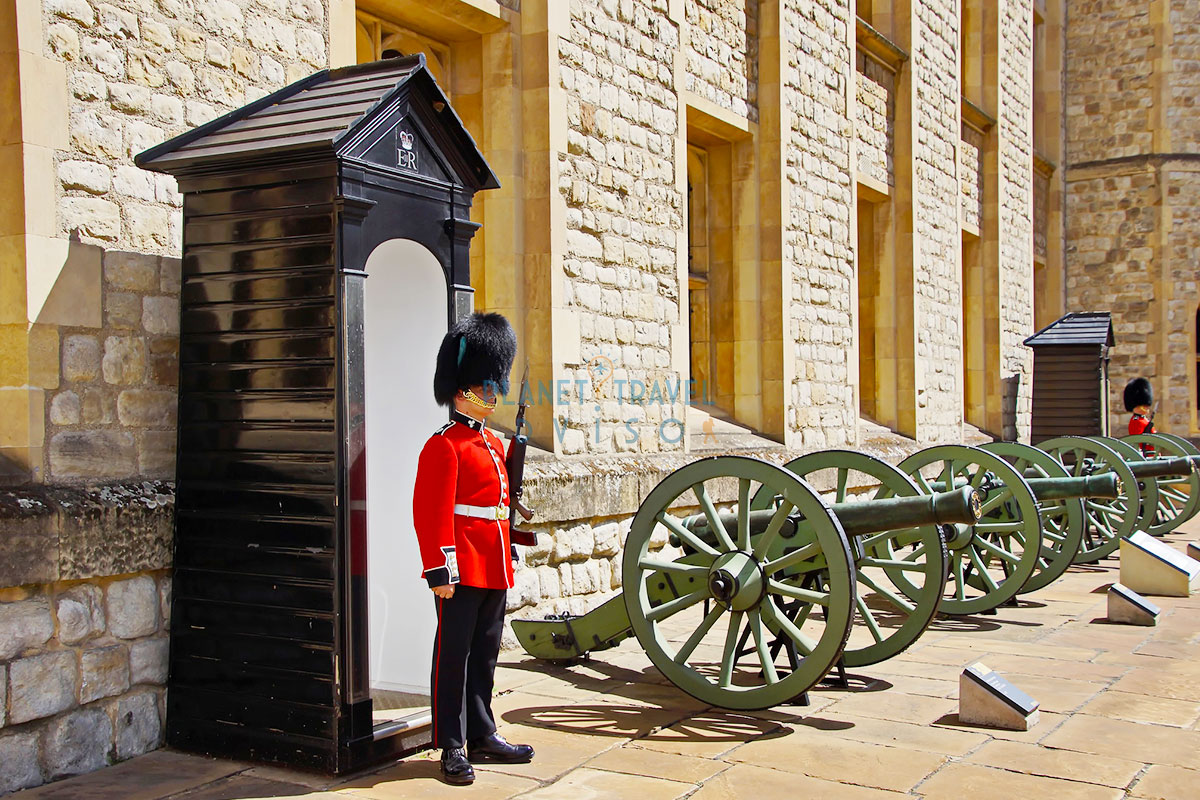 When visiting the Tower of London, it's important to prioritize your safety and follow security guidelines. Here are some key points to keep in mind:
Bag Checks: Expect bag checks upon entry for the safety and security of all visitors. Be prepared to cooperate with security staff and follow their instructions.
Prohibited Items: Certain items are not allowed within the Tower premises, such as weapons, sharp objects, and flammable substances. Review the Tower's official website or consult with staff to ensure you are not carrying any prohibited items.
Emergency Exits and Assembly Points: Familiarize yourself with the location of emergency exits and assembly points in case of any unforeseen circumstances.
Personal Belongings: Keep an eye on your personal belongings at all times and avoid leaving them unattended. Consider using secure bags or pockets to prevent theft or loss.
Follow Instructions: Pay attention to any safety instructions or announcements provided by the Tower's staff. They are there to ensure your safety and guide you through the site.
Stay on Designated Paths: Stick to designated paths and avoid trespassing into restricted areas. Some parts of the Tower may be off-limits to visitors for safety or preservation reasons.
Emergency Contact Information: Familiarize yourself with emergency contact information, including the location of first aid facilities and how to contact security personnel if needed.
Conclusion
In conclusion, a visit to the Tower of London is a journey through centuries of history and intrigue and is considered one of the best places to visit in Europe. From its iconic landmarks and interactive exhibits to the captivating stories that echo within its walls, the Tower offers a truly memorable experience for visitors of all ages.
With careful planning, respect for guidelines, and a spirit of curiosity, your visit to the Tower of London is sure to be a remarkable and unforgettable adventure.