Summary
Dubai experiences extreme temperatures, making it crucial to choose the right time to visit.
The winter months (November to March) offer mild and pleasant weather, ideal for outdoor activities.
Summers (June to September) bring scorching temperatures exceeding 40°C (104°F).
Avoiding the peak of summer is advisable to ensure a more enjoyable experience.
Dubai hosts various festivals and events throughout the year, enhancing the overall experience.
The Dubai Shopping Festival in January and the Dubai Food Festival in February are particularly popular.
Off-peak seasons often provide more affordable travel options, including hotel and airfare.
Planning a visit during shoulder seasons can offer a balance between favorable weather and cost savings.
Best Time to Visit Dubai 2024
Dubai is a dynamic city entire of life all 365 days a year. Pleasant winter months with loads of seasonal attractions and extraordinary events make it perfect for those seeking an active holiday. In contrast, its fantastic indoor attractions, mega shopping malls, and world-class hotels cater to visitors year-round, even when the summer heat is unbearable. So, the best time to visit Dubai largely depends on your unique preferences, budget, and favorite activities, among other aspects. But if you don't know when to travel to Dubai, this exclusive guide will help you figure it out!
Besides a month-by-month breakdown, it includes the ideal time to visit Dubai according to your distinct purposes.
Best Time to Visit Dubai Season Wise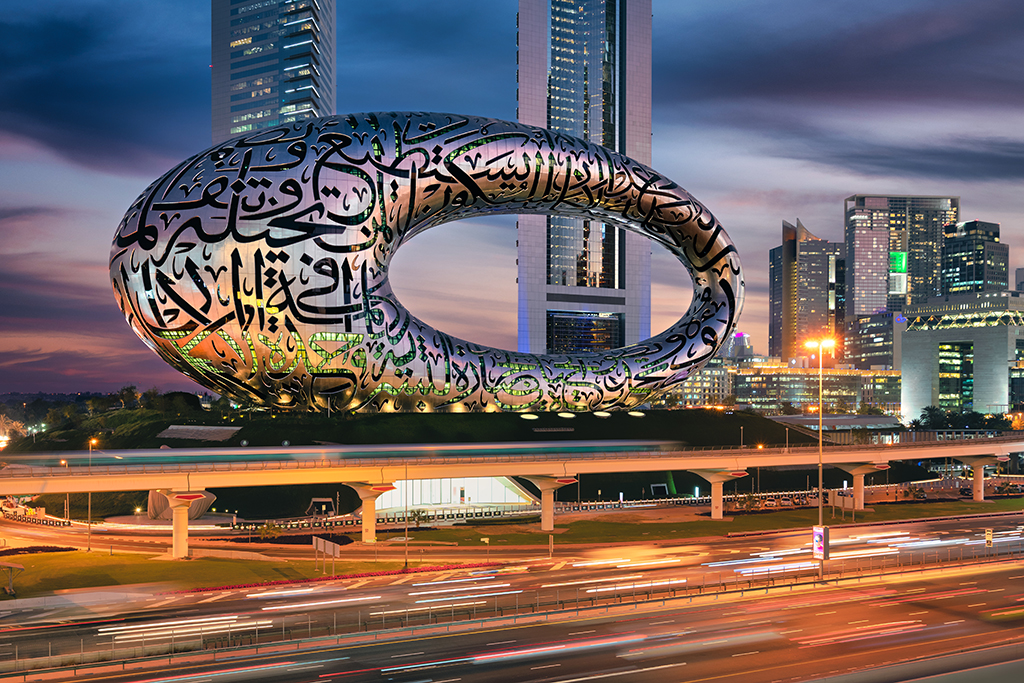 Peak Season: November to March is the peak season, as most seasonal sights (including Dubai Miracle Garden, Global Village, Dubai Glow Garden, etc.) are open during this period. The tourist footfall is at its highest in these months, especially in December and January, thanks to Christmas and New Year's Eve festivities and events like DSF (Dubai Shopping Festival). The cool, refreshing weather, ranging from 15 to 27 degrees Celsius, adds to the overall experience.
Shoulder Season: It falls from late March to May and late September to October. These months are perfect for those who want to experience the best of both worlds. You can escape extreme cold or scorching weather while avoiding tourist crowds and benefiting from relatively affordable accommodations and overall travel expenses.
Less-Touristy Season: Due to the sweltering summer heat, June to August indicates this season. Schools and universities are closed in these months. It is when a mass chunk of expats return to their native places, leaving the city's major attractions, malls, etc., almost empty, making it the best season to visit the city for an incredibly cheap holiday. You can enjoy significant discounts on almost everything, from hotel bookings and airline tickets to adventure activities and sightseeing excursions.
Take a Look at the Best Time to Visit for: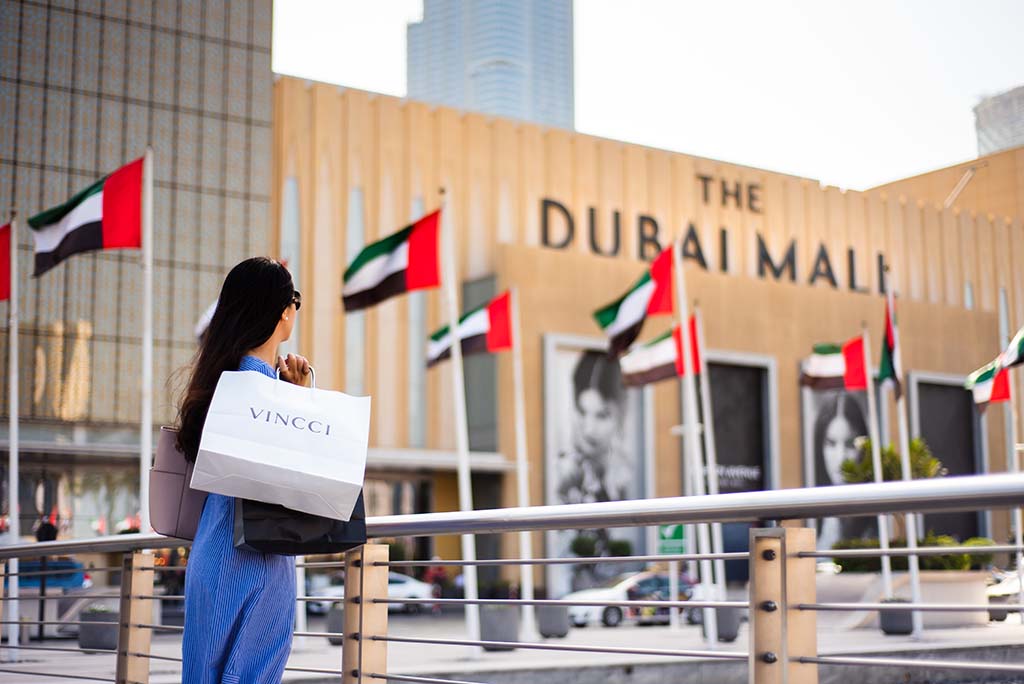 Shopping: Dubai is a shoppers' paradise throughout the year, thanks to close to 80 malls, such as the biggest-of-its-kind Dubai Mall, the one-of-a-kind Ibn Battuta Mall, and the Egyptian-inspired Wafi Mall, to name a few. But if you are a hardcore shopper, visit Dubai during the one-month-long Dubai Shopping Festival in December–January. It allows you to own your favorite merchandise, including perfumes, electronic items, and carpets, for a flat 50% to 70% off. That's not all; you can also take home prizes worth whopping amounts with raffle draws, like gold jewelry and luxury cars. There is also a summer version of DSF, Dubai Summer Surprises (DSS), from June to September.
Culinary Exploration: The city is the second home to nationals of over 200 countries, reflecting its food scene. You can rest assured of a flavorful getaway with the easy availability of everything your taste buds crave. Suppose you are flying to Dubai between December and February. In that case, you are in for some exclusive treats, with the entire city awash with gastronomic experiences as distinct as Christmas brunches, New Year's Eve gala dinners, and the Dubai Food Festival.
Romantic Holiday: Dubai often reserves a top spot among the world's best romantic cities. Experience it for yourself when you visit here in the winter months. It lets you create treasured moments with your beloved with enchanting activities like a Love Lake tour, a hot-air balloon ride, and an overnight desert safari.
Outdoor Activities: November to March is the most apt time to visit Dubai for outdoor fun. You can indulge in a spectrum of water sports (including kayaking, parasailing, banana boat riding, and jet skiing), desert activities (quad biking, sandboarding, and camel riding), and even air-borne adventures like skydiving, paramotor tours, and Dubai XLine (zipline).
Budget Holiday: Traveling to Dubai during its hottest months, July and August, is optimal for those who want to save tremendously on their holidays. It is because all aspects of your holiday will fall within your budget. You can even secure high-end accommodation for a fraction of the rate during the peak season, and the same applies to airline tickets, city tours, safaris, cruises, etc. This season may not be ideal for outdoor activities, but many indoor attractions (from amusement parks and malls to escape rooms) will make up for it.
Best Time To Visit Dubai Month-Wise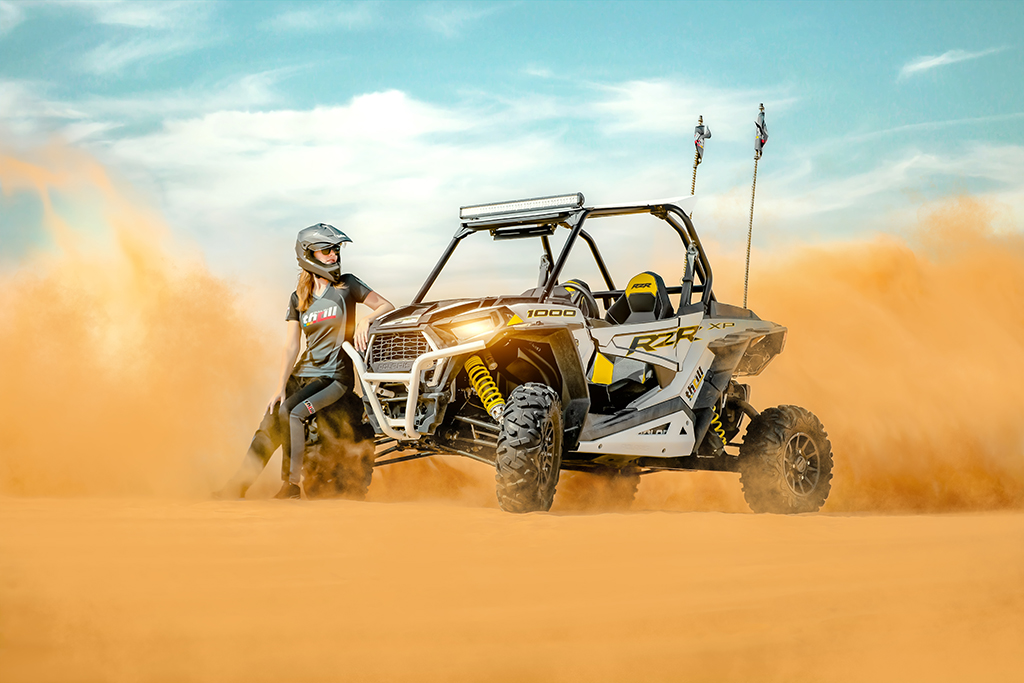 January: January is one of the most salubrious months, with chilly evenings, a pleasantly warm daytime, and mostly, city-wide revelries as an extension of the New Year and Dubai Shopping Festival (DSF).
February: Besides cool, pleasant weather, February in Dubai presents a heavy brochure of events and festivals, such as the Emirates Airline Festival of Literature, Dubai Food Festival, and Dubai Camel Festival.
March: This month brings in the refreshing spring season, allowing you to engage in diverse water sports activities and participate in the region's most anticipated events, including the Dubai World Cup (the world's richest horse event). It is also when you can experience the region's religious spirit, as the Islamic holy month of Ramadan kicks off in March.
April: Spring in Dubai continues, with perfect pool weather, prominent festivities like Eid in Dubai, and exclusive festive discounts.  
May: The city begins to warm up, with an average temperature of 32 to 36 degrees Celsius. But exploring the beaches, visiting parks, and engaging in picnics is still perfect.
June: The summer officially begins in Dubai, making its presence felt with an average temperature between 34 and 38 degrees Celsius. The much-awaited Eid Al Adha celebrations fall this month.
July: The heat peaks during this month in Dubai, hitting a temperature of over 45 degrees Celsius. But, on a positive note, most Dubaiite residents travel back to their home countries. It lets you see the city's top attractions in pure bliss without crowds. Buy your Museum of the Future, Dubai Frame, or Burj Khalifa tickets online to make the most of this time.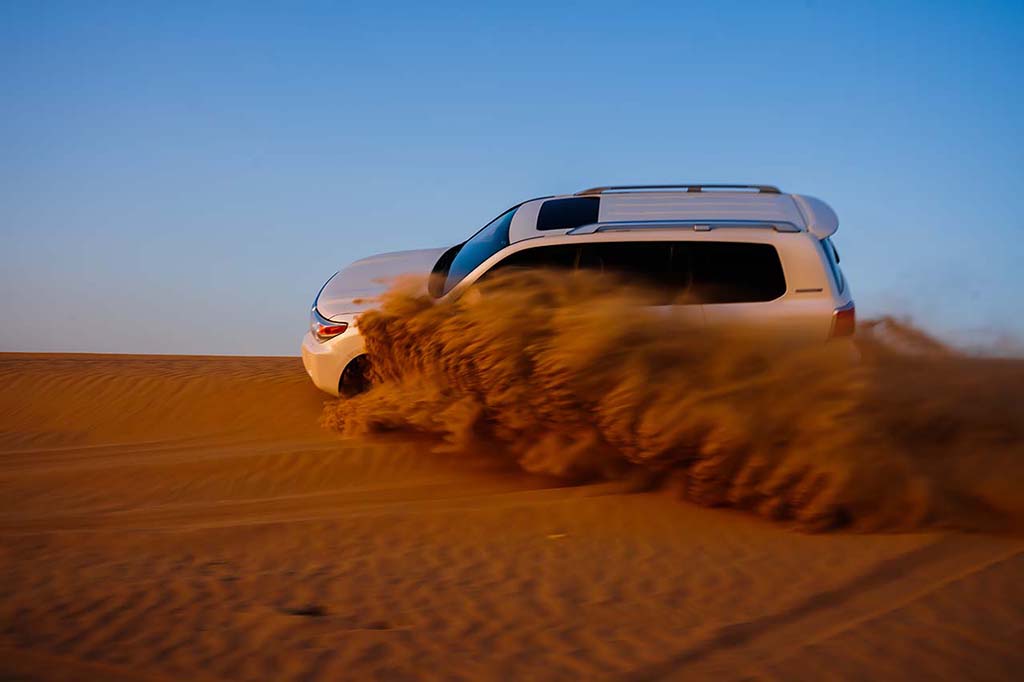 August is the hottest month, indicating the severity of sunlight outdoors. Find respite in the city's most incredible spots, like Ski Dubai, Dubai Ice Rink, and Chillout Ice Lounge.
September: The weather is improving, but it is still hot this month. You can participate in events like Dubai Summer Surprises.
October: It is when Dubai starts to get busier. Most of the city's seasonal attractions, such as Dubai Miracle Garden, Dubai Garden Glow, and Global Village, return for the fresh season in October.
November: A fusion of mellower daytime and invigoratingly cool nights makes it the right time to visit Dubai for beach fun, water sports, and other exciting activities like cycling, desert safaris, camping in the desert, and dhow cruises.
December: The temperature plummets significantly, with an average high temperature of about 25 degrees Celsius. The city becomes magical, starting with the UAE National Day festivities and continuing throughout the month with DSF, Christmas decorations and feasts, and New Year's Eve parties.
Conclusion
As there is no one-size-fits-all Dubai best time to visit, we anticipate that the above guide will let you plan your upcoming holiday based on your interests and weather conditions. Whether you want to be here during the peak season or want to skip the crowd and save on your holiday, it covers all penchants and priorities.