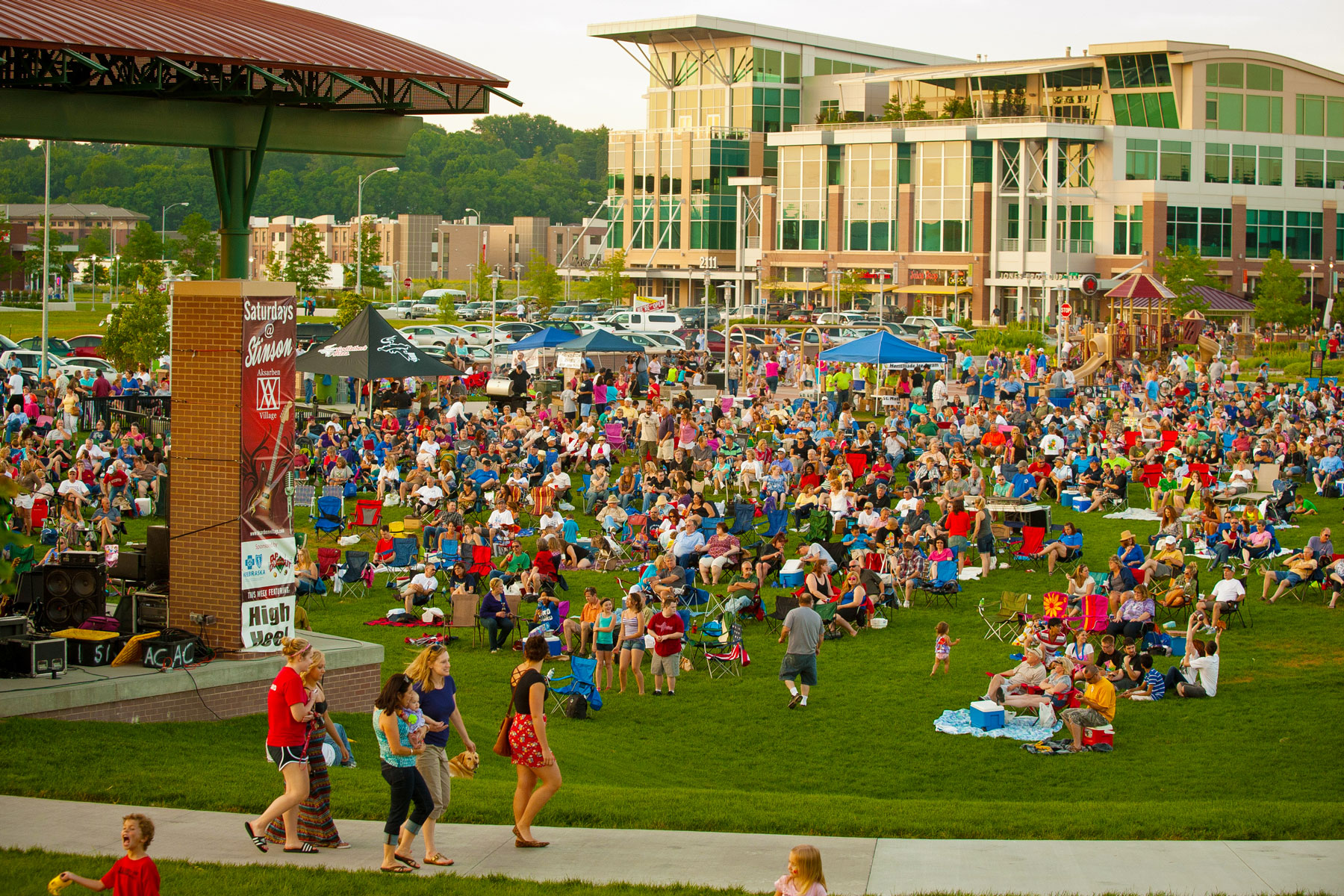 Top Things to Do in Omaha Today
This article was created by a dedicated and authentic team of passionate travelers from the PTA Team, who are not only experienced travel experts but also proud members of the World Travel & Tourism Council (WTTC). Our sole purpose is to assist and support fellow travelers in planning their tours with utmost care and precision. With exclusive information, valuable insights, and meticulous analysis, we strive to provide high-quality content that leaves no room for mistakes. Count on us to deliver comprehensive destination reports and all the necessary information to ensure an exceptional and well-planned travel experience for you. Learn More
Article Table of Content
Omaha, Nebraska is a vibrant city with a plethora of activities and attractions to enjoy, making it an excellent destination for both locals and visitors. There's always something exciting happening in the city, providing numerous opportunities for entertainment and exploration. If you're wondering what to do in Omaha today, you're in for a treat.
Omaha boasts a diverse range of events, catering to various interests and preferences. From lively concerts and engaging festivals to delightful foodie experiences and unique craft breweries, there's an abundance of options to suit everyone's taste. To stay up-to-date with the current happenings, Visit Omaha's website offers a comprehensive list of today's events, as well as those scheduled throughout the year. You can conveniently browse through different categories like concerts, nightlife, and festivals to find the perfect activity that matches your interests.
For those seeking knowledge and personal growth, attending a workshop or class in Omaha might be the ideal choice. Eventbrite serves as an excellent resource to discover educational events and activities taking place in the city today. Whether you're interested in real estate investing or looking to delve into Lean Six Sigma training, you'll find a wide array of opportunities to expand your skills and knowledge.
Embrace the spirit of adventure and seize the day by exploring all the exciting offerings Omaha has in store for you today!

Omaha Uncovered: Exploring the Heart of the Heartland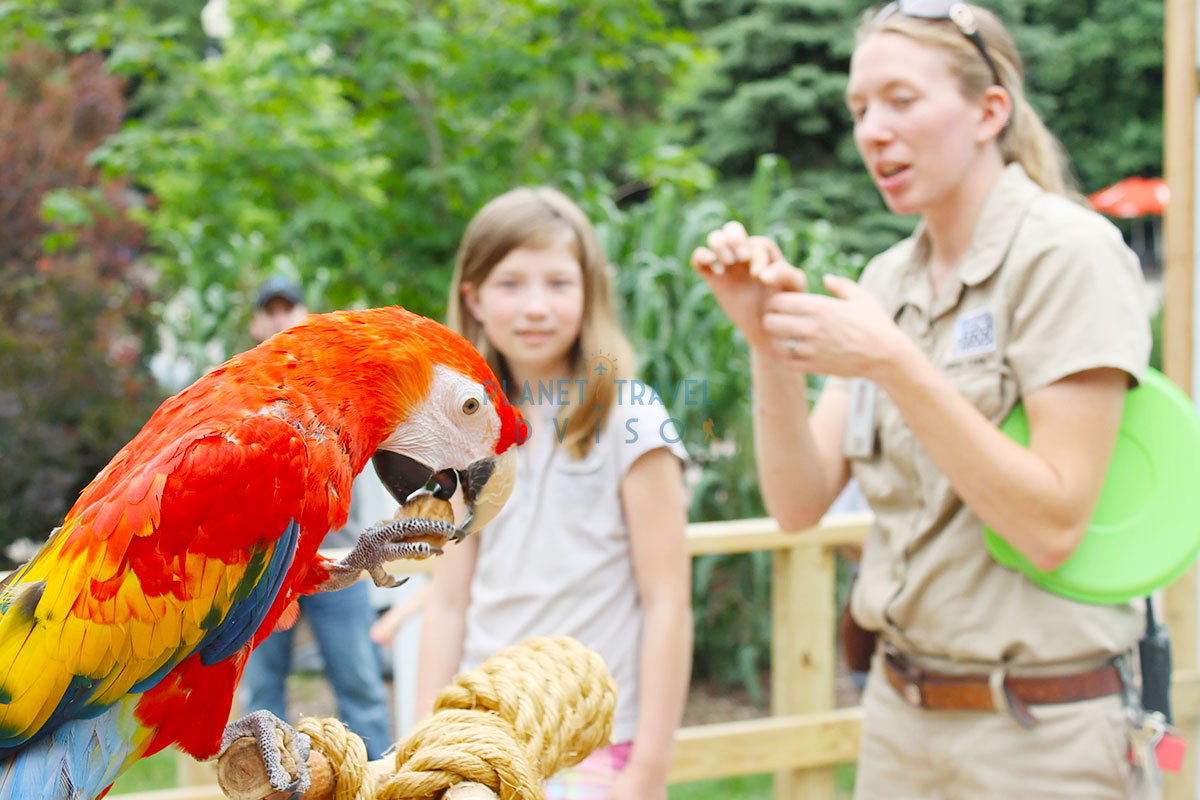 If you're searching for activities to fill your day in Omaha, you're in for a treat! This bustling city offers a rich blend of culture, dining options, and attractions to cater to all tastes and interests. One of the city's top draws is the renowned Henry Doorly Zoo and Aquarium, boasting a fascinating array of animals and exhibits, from the desert dome to the jungle, ensuring a constant stream of new discoveries.
For a more distinctive experience, consider indulging in Doga at the Omaha Dog Bar—a delightful and calming activity that allows you to practice yoga with your four-legged companion. Alternatively, the Kids Series at Lakeshore Learning Store offers fun and educational activities like terrarium building, perfect for the little ones.
If you have a passion for culinary delights, the Omaha Farmers Market is a must-visit, offering a wide assortment of fresh produce, delectable baked goods, and more. For a unique dining adventure, check out Dry Spokes, a self-guided bike tour that takes you to some of the best restaurants and breweries in the Bennington area.
Outdoor enthusiasts will find their share of enjoyment at Glacier Creek Preserve or Lewis and Clark Park in the Council Bluffs vicinity. If you prefer a laid-back outdoor experience, the Pop Up Picnic Park Date in Omaha's Riverfront area is an excellent choice.
Omaha is not only a city of recreational offerings but also a hub for innovative businesses and leaders. The likes of Throne Chair Business and Ask a Teacher showcase the area's ingenuity and success. Moreover, being named one of the best cities for employee satisfaction and revenue growth further highlights Omaha's thriving environment.
In summary, Omaha leaves no room for boredom with its abundant array of activities and sights. Whether you're a local or a visitor, this lively and enthralling city promises an adventure that aligns perfectly with your interests.

Outdoor Activities in Omaha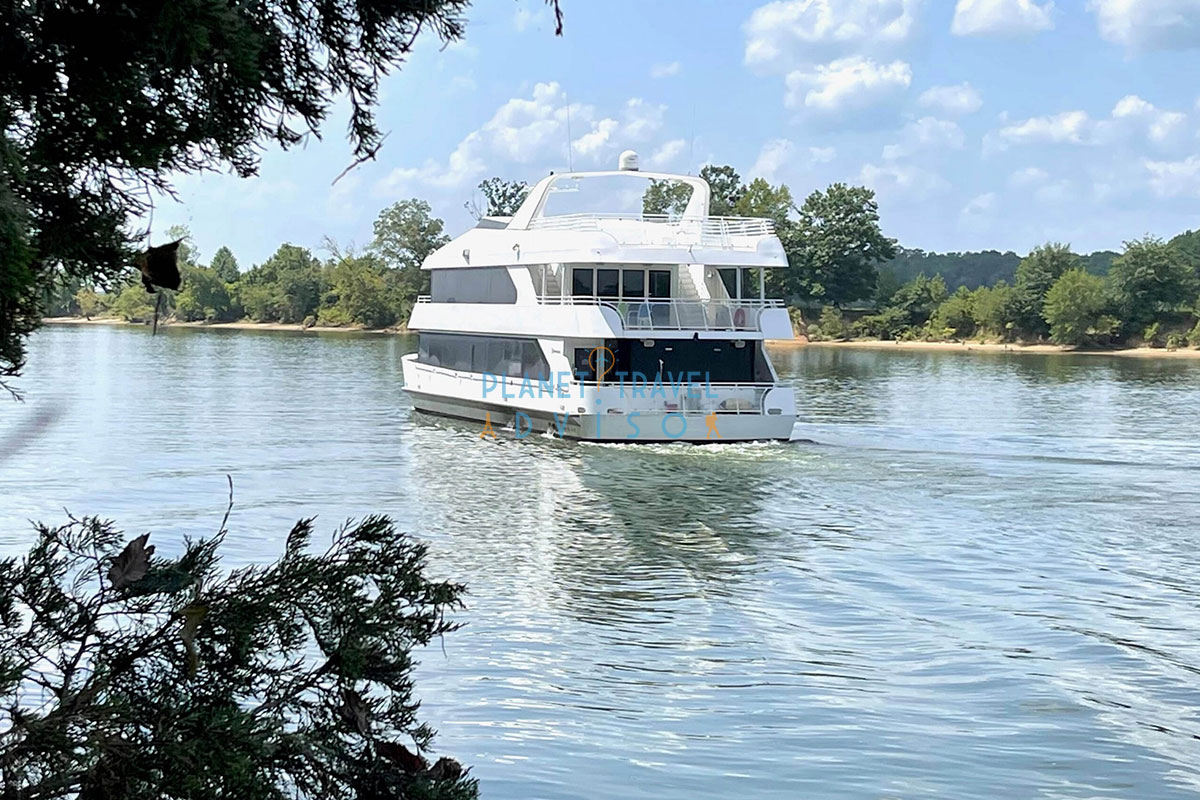 If you're eager to explore the great outdoors in Omaha, you're in for a treat. This city presents a wealth of options to cater to various preferences, whether you seek adventure, a romantic escapade, or quality family time.
One excellent choice is Turner Park, nestled in the heart of Midtown Crossing. This charming park provides ample green space for picnicking, frisbee games, or simply unwinding in the warm sun. Throughout the year, it hosts numerous events, including the Summer Concert Series, where you can enjoy live music performed by local and national artists.
For a more action-packed outdoor adventure, consider heading to Standing Bear Lake. This sprawling 135-acre lake offers a plethora of opportunities for fishing, boating, hiking, and biking. There are also designated picnic spots and playgrounds to keep the kids entertained.
Seeking tranquility in nature? Look no further than Lauritzen Gardens. Spanning over 100 acres, this botanical garden showcases a stunning array of landscapes, from the alluring rose garden to the enchanting tree peony garden and the nostalgic Victorian garden. For those who prefer a leisurely pace, several walking trails and a tram ride are available to immerse yourself in the serene surroundings.
For a more unique experience, venture to Aksarben Village, an exceptional district offering a variety of outdoor activities, including a farmer's market, outdoor movie series, and the annual 4th of July parade.
If you're keen on delving into the local culture, the Made in America store in Council Bluffs is a must-visit. Here, you'll find an assortment of products crafted by Nebraska artisans, making it an excellent spot to discover one-of-a-kind souvenirs and gifts.
No matter your outdoor interests, Omaha has something special to offer. Embrace the opportunities and relish all the wonderful experiences this vibrant city has in store for you!

Majestic Places to Go in Omaha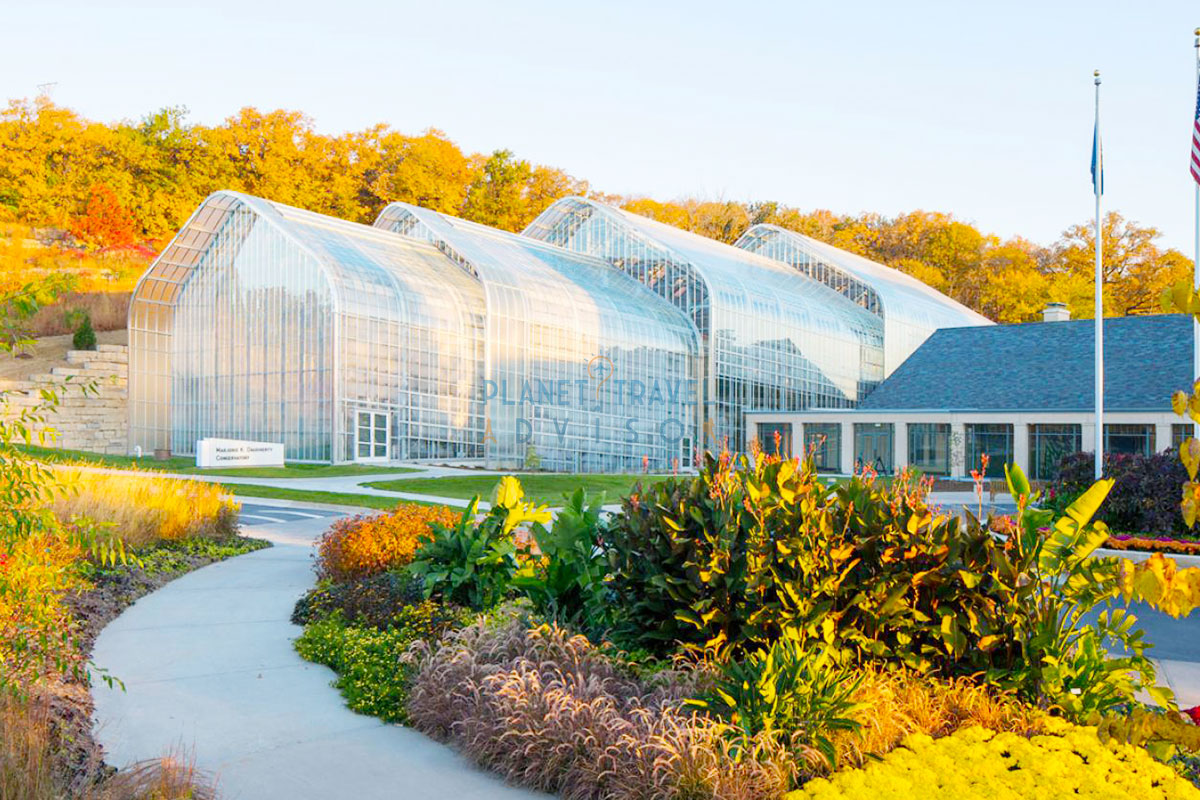 If you're seeking places to explore in Omaha today, you'll be spoiled for choice with an array of captivating options. Here are some of the best places to consider visiting:
Omaha's Henry Doorly Zoo and Aquarium:
One of Omaha's most popular attractions, this zoo is a treasure trove of over 17,000 animals from all corners of the globe. Marvel at the largest indoor desert in the world and the largest indoor rainforest in North America. Don't miss the fascinating aquarium, where you can walk through a shark tunnel and interact with gentle stingrays in a touch tank.
The Old Market in Omaha:
Step back in time with a visit to the historic Old Market district in downtown Omaha. Meander through cobblestone streets and immerse yourself in the eclectic atmosphere of shops, restaurants, and galleries. Discover unique boutiques and art galleries, savoring the local cuisine. While you're there, catch a show at one of the district's theaters or live music venues.
Lauritzen Gardens in Omaha:
Escape to the serene beauty of Lauritzen Gardens, a delightful botanical garden on the outskirts of Omaha. Spanning over 100 acres, the gardens boast various enchanting sections, including a rose garden, a Victorian garden, and a children's garden. Explore the arboretum, showcasing a diverse collection of over 2,000 trees from around the world.
Joslyn Art Museum in Omaha:
For art enthusiasts, the Joslyn Art Museum is a must-visit. As one of the finest art museums in the Midwest, it houses an impressive collection of over 11,000 works, spanning paintings, sculptures, and decorative arts. The museum also hosts captivating temporary exhibitions throughout the year, ensuring there's always something new and exciting to admire.
Heartland of America Park in Omaha:
If you seek a serene oasis in the heart of the city, head to Heartland of America Park. Spanning 31 acres, the park features a picturesque lake, a captivating fountain, and a tranquil walking trail—perfect for a leisurely stroll. For a touch of adventure, you can rent a paddleboat or indulge in a serene gondola ride on the glistening lake.
Whether your interests lie in wildlife, art, or simply exploring the city's charming spots, Omaha has a wealth of offerings to satisfy every visitor. So, set out to explore and enjoy the best that Omaha has to offer today!

Indoor Activities in Omaha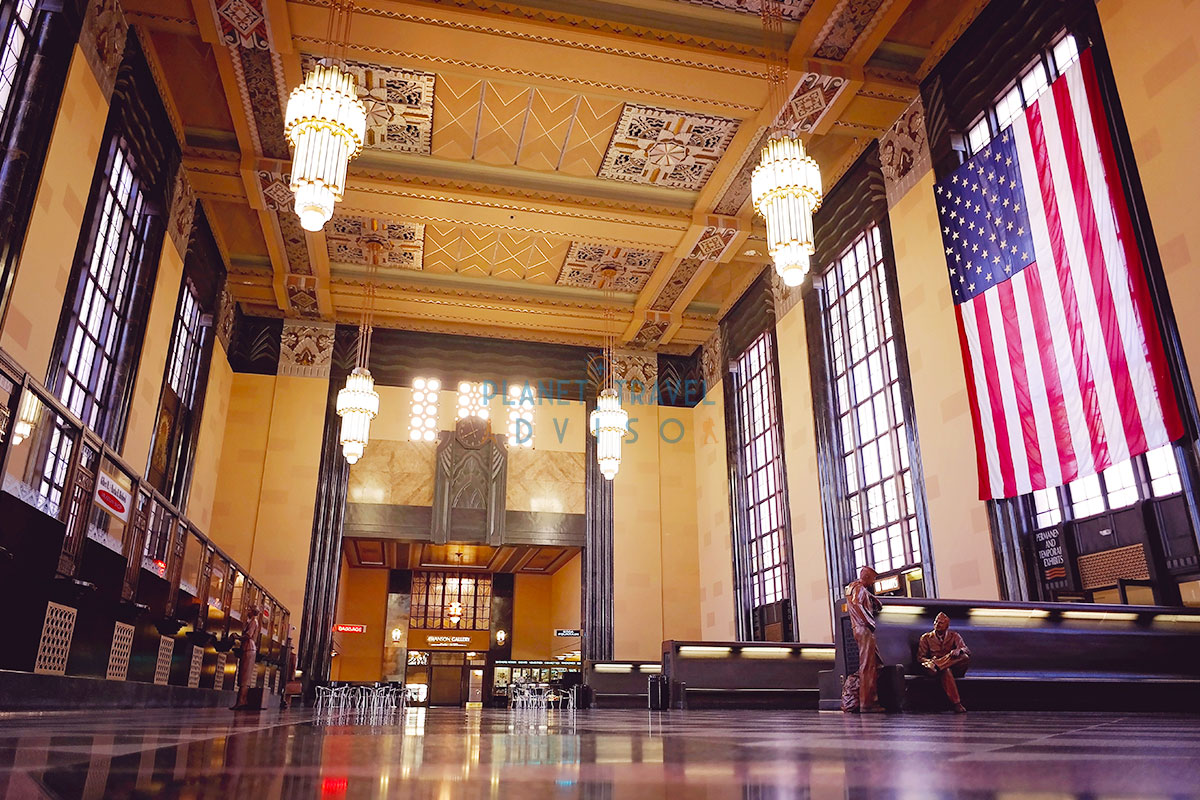 If you're in search of indoor activities in Omaha, you're in luck as the city offers a diverse range of options to cater to various interests. Whether you're seeking entertainment, education, or simply a way to have some fun indoors, Omaha has something for everyone.
For history enthusiasts, exploring the museums and galleries in the area is a must. The Durham Museum provides a captivating glimpse into the past, while the General Crook House Museum offers a unique insight into life during the 19th century. Art lovers can indulge in rotating exhibits and artist residencies at the Bemis Center for Contemporary Arts.
Entertainment seekers have their share of choices too. Attend a concert or show at venues like the Orpheum Theater or Holland Performing Arts Center, where a diverse range of performances awaits, from tribute shows to panel discussions on various cultural topics.
Families with children can have a blast at the Omaha Children's Museum or Fun-Plex. The latter even offers a swim-up bar for adults to unwind while the kids have a great time. If you're accompanied by your furry friend, don't miss the unique experience of Doga at the Omaha Dog Bar, where you can do yoga with your canine companion.
For those eager to learn something new, attending workshops or classes is a fantastic option. The Culxr House offers seminars on entrepreneurship and culture, providing valuable insights into these fields. Kids can participate in self-guided activities, such as terrarium building and ask-a-teacher sessions, at the Lakeshore Learning Store.
With such a diverse array of indoor activities, Omaha ensures that no matter your interests or the weather outside, you'll find plenty to keep you engaged and entertained. So, the next time you're looking for an indoor adventure or a respite from the elements, explore the wonderful options that Omaha has to offer.

Omaha Events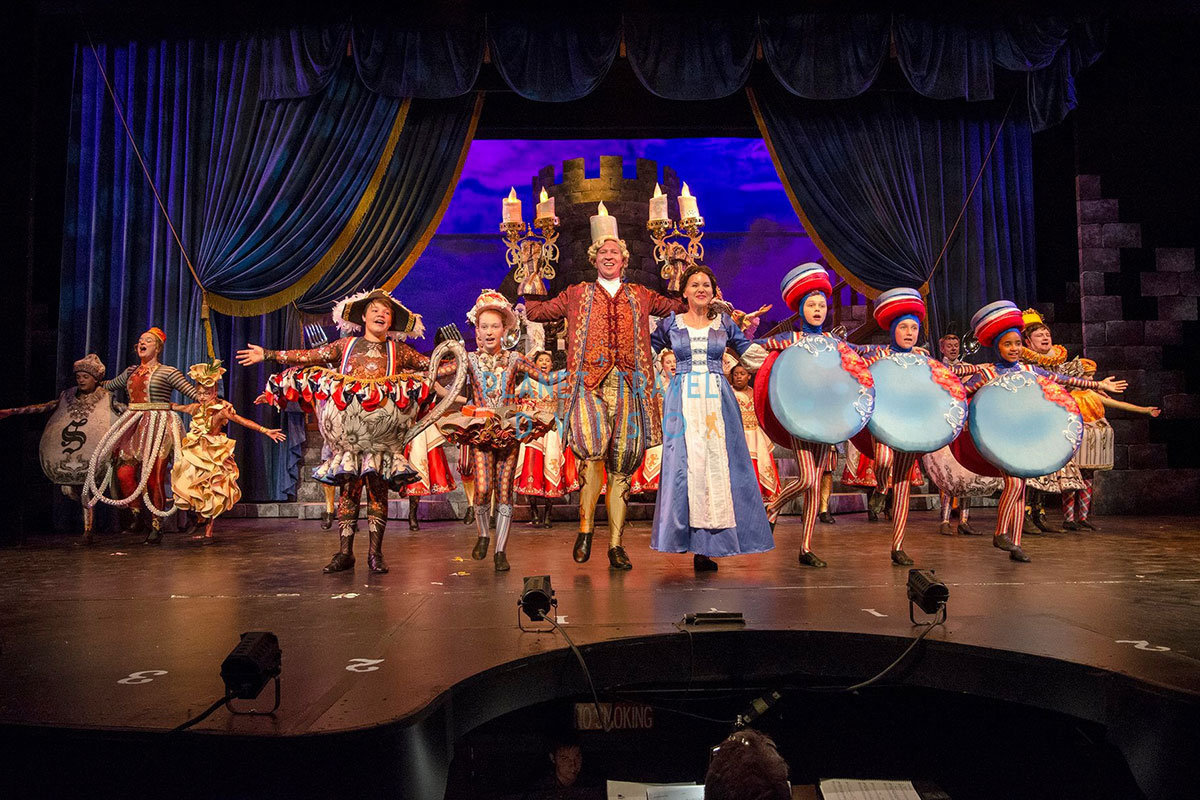 If you're searching for something exciting to do in Omaha today, you're in for a treat as this lively city offers a plethora of events and activities, catering to both locals and visitors alike.
One of the most prominent events during the summer is the College World Series, held every June at TD Ameritrade Park. This highly anticipated baseball tournament brings together top college teams from across the nation, creating a thrilling atmosphere and a fantastic opportunity to witness some intense games.
Beyond the College World Series, Omaha hosts a wide range of year-round events, ensuring there's always something happening. From music festivals to food-centric gatherings, the city caters to various interests. Here are a few upcoming events that you might want to explore:
The Omaha Farmers Market: Held in the Old Market district every Saturday from May to October, this bustling farmers market features an enticing array of fresh produce, artisanal foods, and unique handmade goods.
The Omaha Summer Arts Festival: Taking place in June, this three-day festival showcases the talents of over 135 artists from across the country. Enjoy live music, indulge in delicious food from vendors, and take part in family-friendly activities.
Jazz on the Green: A delightful free concert series held in Turner Park at Midtown Crossing, running every Thursday in July and August. Bring a blanket or lawn chair and enjoy soothing jazz melodies under the twinkling stars.
Taste of Omaha: This annual food festival, held in June, brings together more than 50 local restaurants and food vendors, offering an exciting culinary experience. Delight in cooking demonstrations, live music, and a dedicated children's area.
Whatever your interests may be, Omaha is sure to have something captivating in store for you today. Don't forget to check the local events calendar or seek recommendations from locals to uncover even more thrilling activities in this vibrant and bustling city.

Things to Do in Omaha Today for Free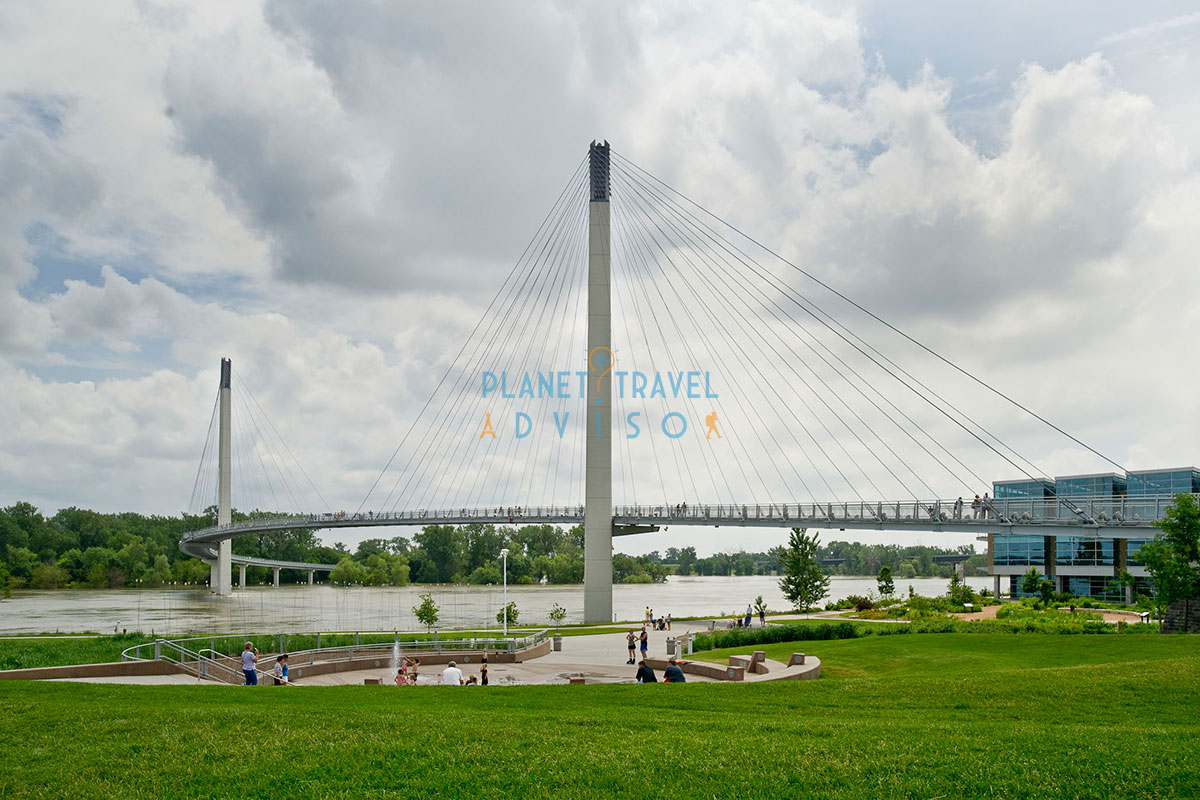 If you're on the lookout for cost-free activities in Omaha, you're in for a delightful experience as the city offers numerous options for outdoor and indoor attractions, as well as various events. Here are some ideas to kickstart your adventure:
Visit the Joslyn Art Museum: Explore the splendid world of art from diverse cultures at the Joslyn Art Museum, and best of all, it's free to the public. Wander through its captivating galleries and appreciate the rich collection of artworks on display.
Take a leisurely stroll in the Old Market: The historic Old Market district in downtown Omaha is a haven of shops, restaurants, and entertainment. Spend a leisurely afternoon strolling its charming streets, exploring local vendors, and immersing yourself in the lively atmosphere.
Enjoy the Bob Kerrey Pedestrian Bridge: Experience breathtaking views of the city while crossing the Missouri River on the Bob Kerrey Pedestrian Bridge. Whether you prefer walking or cycling, this bridge offers a fantastic opportunity to take in the scenic beauty.
Explore the Omaha Farmers Market: Every Saturday from May to October, the farmers market beckons with an array of fresh produce, delectable baked goods, and other locally sourced products.
Visit the Lewis & Clark Landing: This serene riverfront park provides the perfect setting to unwind and enjoy nature. Take a leisurely walk along the river, savor a picnic, or simply watch the boats glide by.
These are just a few of the many cost-free activities that Omaha has to offer today. Whether you're a local or a visitor, the city promises an array of exciting and engaging experiences without breaking the bank. So, embrace the opportunities and immerse yourself in the vibrant culture of Omaha.

Conclusion
In conclusion, Omaha is a vibrant and diverse city that offers a plethora of activities and attractions for both locals and visitors. Whether you're interested in exploring museums and galleries, enjoying outdoor adventures, attending lively events and festivals, or simply strolling through historic districts, Omaha has something to cater to every taste and preference.
Source of Vidoe: Tyler Bundy - Omaha Nebraska
FAQ
What are the top family-friendly activities to do in Omaha today?
Top family-friendly activities to do in Omaha today:
Visit the Henry Doorly Zoo & Aquarium, one of the world's best zoos with a diverse range of animal exhibits and interactive experiences for kids.
Explore the Omaha Children's Museum, a hands-on learning space with various exhibits and educational programs for children of all ages.
Head to Fun-Plex, a popular amusement park with water slides, go-karts, mini-golf, and other exciting rides for the whole family.
Take a stroll through Lauritzen Gardens, a beautiful botanical garden featuring colorful flowers, walking trails, and a fun model train exhibit.
Enjoy a family picnic at Chalco Hills Recreation Area, offering hiking trails, fishing ponds, and scenic views of the surrounding nature.
What are the best outdoor recreational options in Omaha for a fun day out?
Best outdoor recreational options in Omaha for a fun day out:
Take a leisurely bike ride along the scenic Keystone Trail or explore the Bob Kerrey Pedestrian Bridge, offering picturesque views of the Missouri River.
Play a round of disc golf at Seymour Smith Park, a popular spot with a challenging course and well-maintained facilities.
Go for a relaxing boat ride or fishing excursion at Zorinsky Lake, a vast recreational area with beautiful water views and ample space for outdoor activities.
Join a guided nature walk at Fontenelle Forest, a serene forested area with hiking trails and diverse wildlife, perfect for nature enthusiasts.
Try your hand at kayaking or paddleboarding on the Elkhorn River, providing a refreshing and adventurous experience amidst the natural beauty.
Are there any special events, festivals, or cultural happenings taking place in Omaha today that are worth checking out?
Omaha is known for its vibrant cultural scene and hosts various festivals and events throughout the year. To find current events, I recommend checking local event listings, social media platforms, or the official website of the Omaha Convention and Visitors Bureau for up-to-date information on what's happening in the city today.