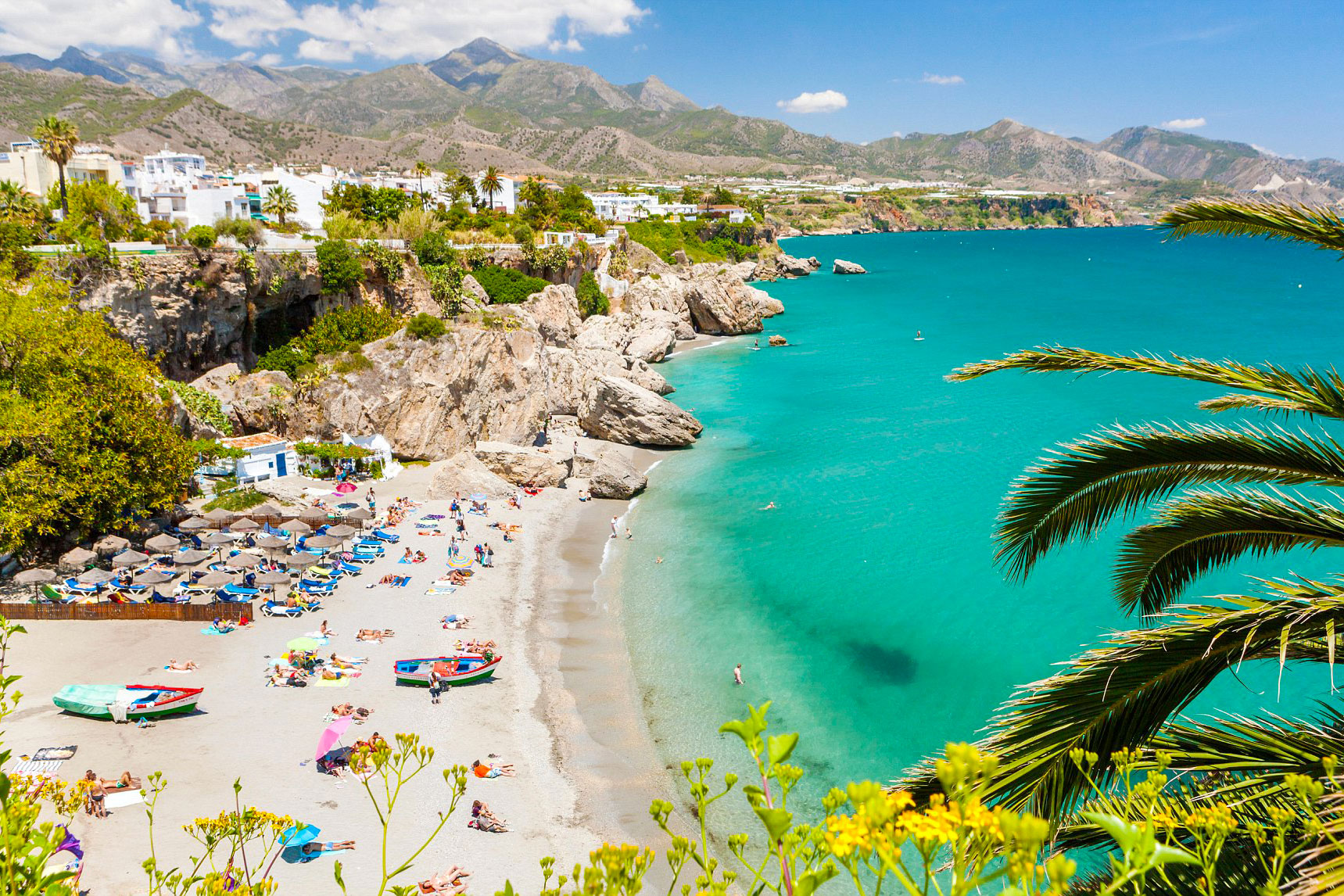 Best Beaches in Europe in July 2024
This article was created by a dedicated and authentic team of passionate travelers from the PTA Team, who are not only experienced travel experts but also proud members of the World Travel & Tourism Council (WTTC). Our sole purpose is to assist and support fellow travelers in planning their tours with utmost care and precision. With exclusive information, valuable insights, and meticulous analysis, we strive to provide high-quality content that leaves no room for mistakes. Count on us to deliver comprehensive destination reports and all the necessary information to ensure an exceptional and well-planned travel experience for you. Learn More
Article Table of Content
Europe in July is a dreamy symphony of sun-soaked days and balmy nights, beckoning beach enthusiasts from around the world to its stunning shores. With its diverse coastline, from the azure Mediterranean to the rugged Atlantic, Europe offers an array of picturesque beaches that come alive in the summer month of July. Whether you're seeking vibrant nightlife, serene seclusion, or a taste of rich culture, the continent has it all.
In this guide, we've curated a list of the 10 best beaches in Europe, each with its unique charm and appeal. From the golden sands of Spain's Costa del Sol to the captivating cliffs of Portugal's Algarve, these destinations promise sun-drenched relaxation, water adventures, and a chance to create unforgettable summer memories. So, pack your sunscreen and flip-flops, as we embark on a journey to discover Europe's most exquisite beachfront paradises in the heart of July's radiant warmth.

1. Costa del Sol, Spain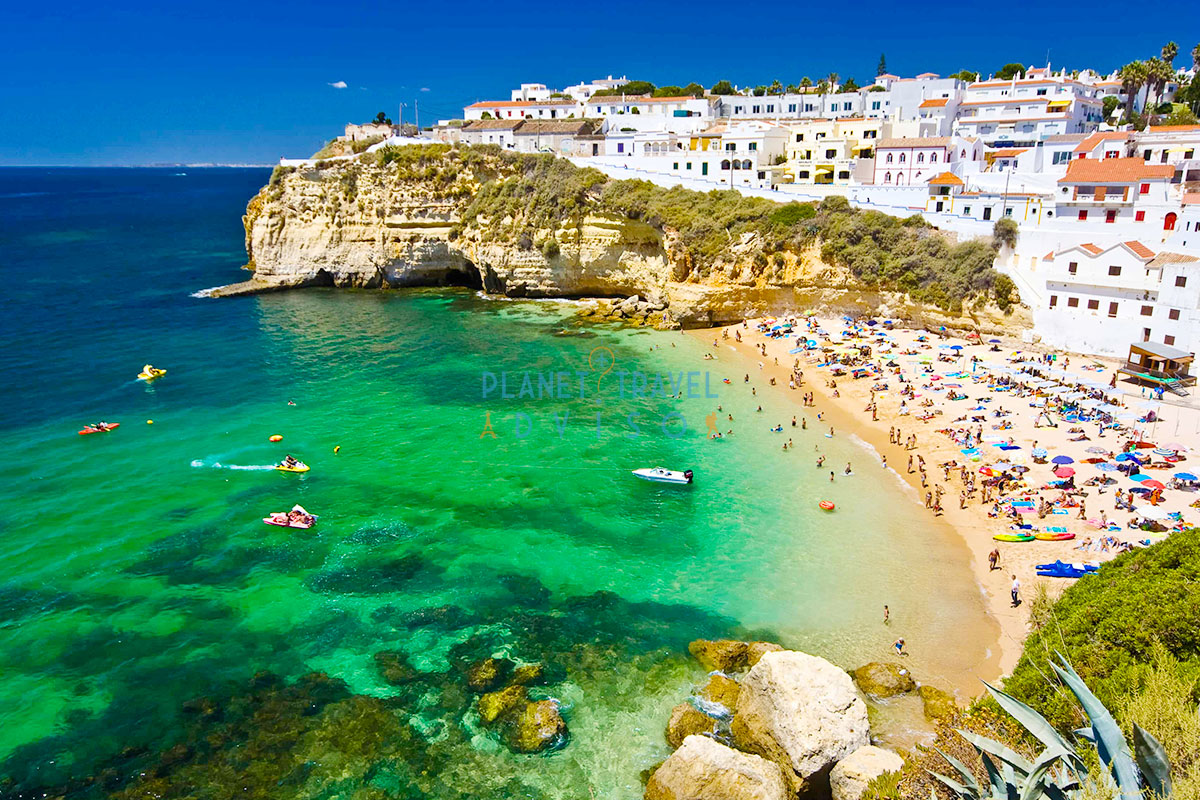 Costa del Sol, often referred to as the "Sun Coast," is a stunning Mediterranean paradise located in the southern region of Spain. With its 470 kilometers of pristine coastline, it is a haven for travelers seeking sun, sea, and sand. This enchanting destination offers a perfect blend of rich culture, historical significance, and natural beauty.
The heart of Costa del Sol is its capital city, Malaga, a vibrant metropolis known for its remarkable Moorish architecture, including the iconic Alcazaba fortress and Gibralfaro Castle. Malaga also boasts a renowned art scene, with the birthplace of Pablo Picasso and several world-class museums.
One of Costa del Sol's main attractions is its beautiful beaches, each with its unique charm. From the bustling shores of Marbella to the serene coves of Nerja, there's a coastline to suit every traveler's preference. Water sports enthusiasts can indulge in activities like snorkeling, windsurfing, and jet skiing.
Golf aficionados will find Costa del Sol to be a golfing paradise, often dubbed the "Costa del Golf." It features numerous top-notch golf courses that cater to both amateurs and professionals.
Food lovers will relish the local cuisine, which includes mouthwatering dishes like paella, gazpacho, and fresh seafood. The coastal towns offer an abundance of waterfront restaurants where you can savor these delectable delights while enjoying panoramic views of the Mediterranean.
For those who appreciate history and culture, Costa del Sol is home to charming white-washed villages like Ronda, where ancient architecture and breathtaking vistas await exploration. Additionally, the region hosts various festivals and events throughout the year, celebrating Andalusian traditions with colorful parades and flamenco dancing.

2. Mykonos, Greece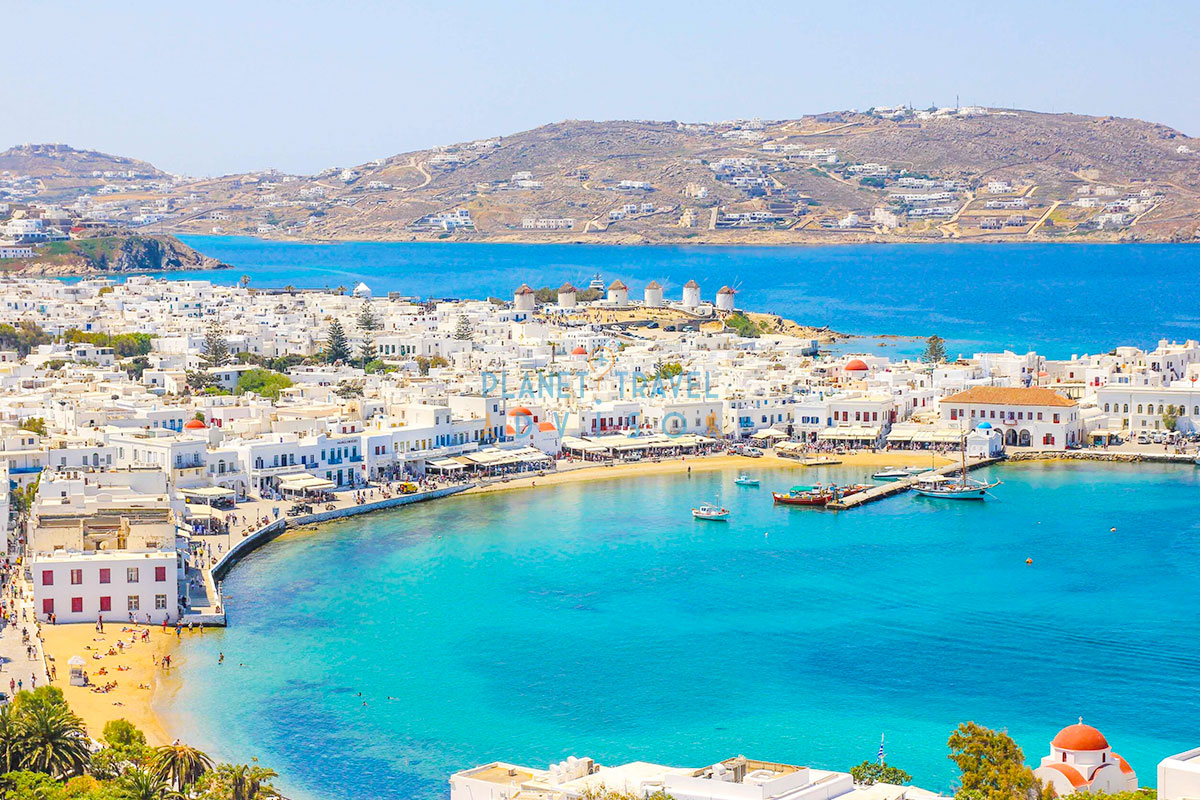 Mykonos, a jewel of the Cyclades in Greece, is a captivating island that entices travelers with its dazzling beauty, lively nightlife, and rich history. Covering just 85.5 square kilometers, it is a small but prominent destination in the Aegean Sea.
Known as the "Island of the Winds," Mykonos offers 470 kilometers of pristine coastline, dotted with enchanting beaches. Psarou Beach, Paradise Beach, and Super Paradise Beach are among the most famous, renowned for their crystal-clear waters and vibrant beach parties.
Mykonos Town, the island's capital, is a charming maze of narrow streets lined with whitewashed buildings adorned with blue accents. The iconic windmills and Little Venice are must-see landmarks, offering postcard-worthy photo opportunities.
Mykonos is a haven for party enthusiasts, with a renowned club scene that keeps the island alive until the early hours of the morning. Beachfront bars and nightclubs like Cavo Paradiso and Scorpios are legendary for their energetic atmosphere.
History buffs will find plenty to explore, from the ancient ruins of Delos, a UNESCO World Heritage Site just a short boat ride away, to the quaint churches and monasteries scattered across the island.
The island's culinary scene is a delightful fusion of traditional Greek flavors and international cuisine. Seafood, olives, and local cheeses are among the culinary highlights. Dining at a traditional taverna while watching a sunset over the Aegean Sea is a cherished Mykonos experience.
Mykonos effortlessly combines relaxation and excitement, making it a versatile destination for travelers of all kinds. Its vibrant energy, captivating landscapes, and rich culture ensure it remains a coveted spot for vacations and adventures.

3. Algarve, Portugal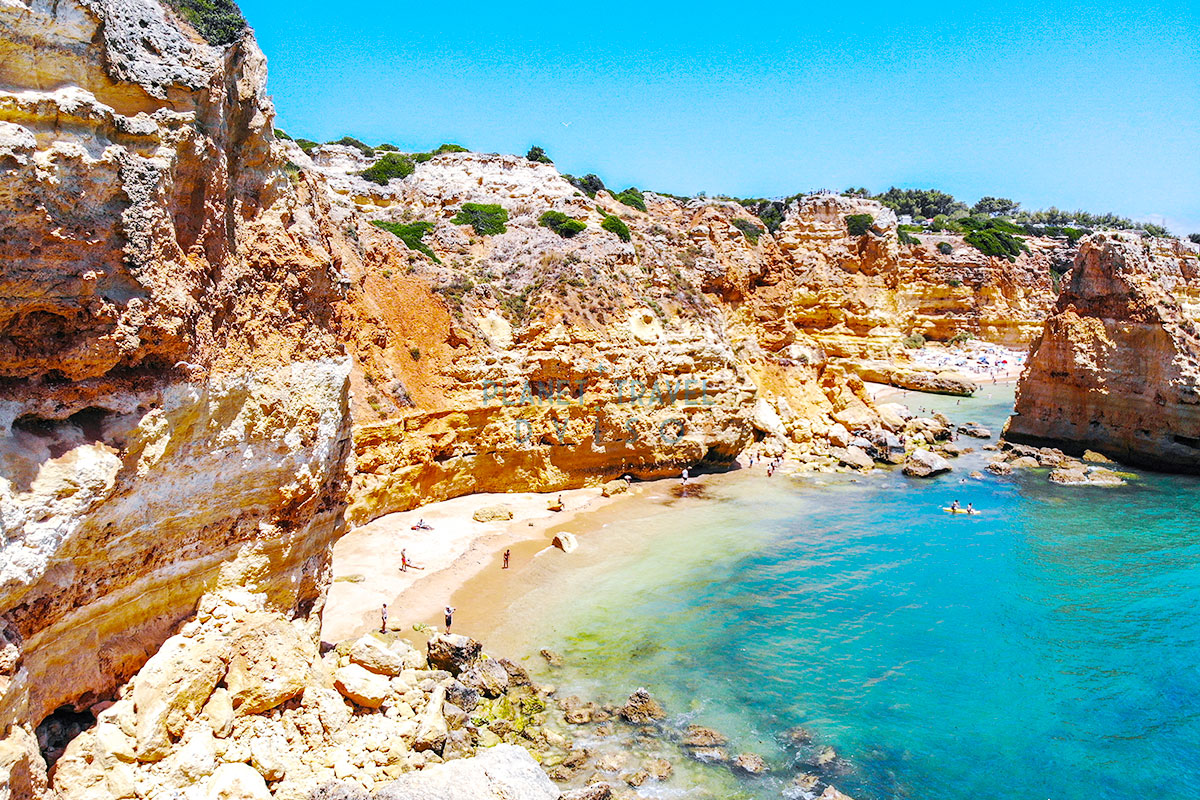 Algarve, located on the southern coast of Portugal, is a breathtaking coastal region that spans 470 kilometers of stunning Atlantic coastline. Known for its golden sandy beaches, dramatic cliffs, and picturesque fishing villages, Algarve is a haven for sun-seekers, nature enthusiasts, and history buffs alike.
The Algarve region boasts a diverse landscape, from the rugged cliffs of Sagres to the gentle rolling hills of the interior. Lagos, one of the region's most popular towns, is renowned for its historic old town, stunning beaches like Praia Dona Ana, and its lively marina.
Algarve is famous for its seafood, and visitors can indulge in fresh catches of the day at seaside restaurants. Grilled sardines, cataplana (a traditional Portuguese seafood stew), and pastéis de nata (custard tarts) are among the must-try dishes.
The region is also a golfing paradise, with numerous world-class golf courses that attract golfers from around the globe. The Algarve's pleasant climate allows for year-round golfing.
Algarve's cultural heritage is evident in its historic towns like Faro, Silves, and Tavira, each with its own unique charm and historical significance. The region is also known for its traditional festivals and events, including the Fado music concerts and lively summer festivals.
For nature enthusiasts, the Ria Formosa Natural Park is a must-visit, with its diverse ecosystem of wetlands, lagoons, and barrier islands, providing a habitat for a wide variety of bird species.
Algarve offers a perfect blend of relaxation and adventure, making it an ideal beach in Europe for families, couples, and solo travelers. Whether you're lounging on the beach, exploring historic towns, or enjoying water sports, Algarve has something to offer every type of traveler.

4. Amalfi Coast, Italy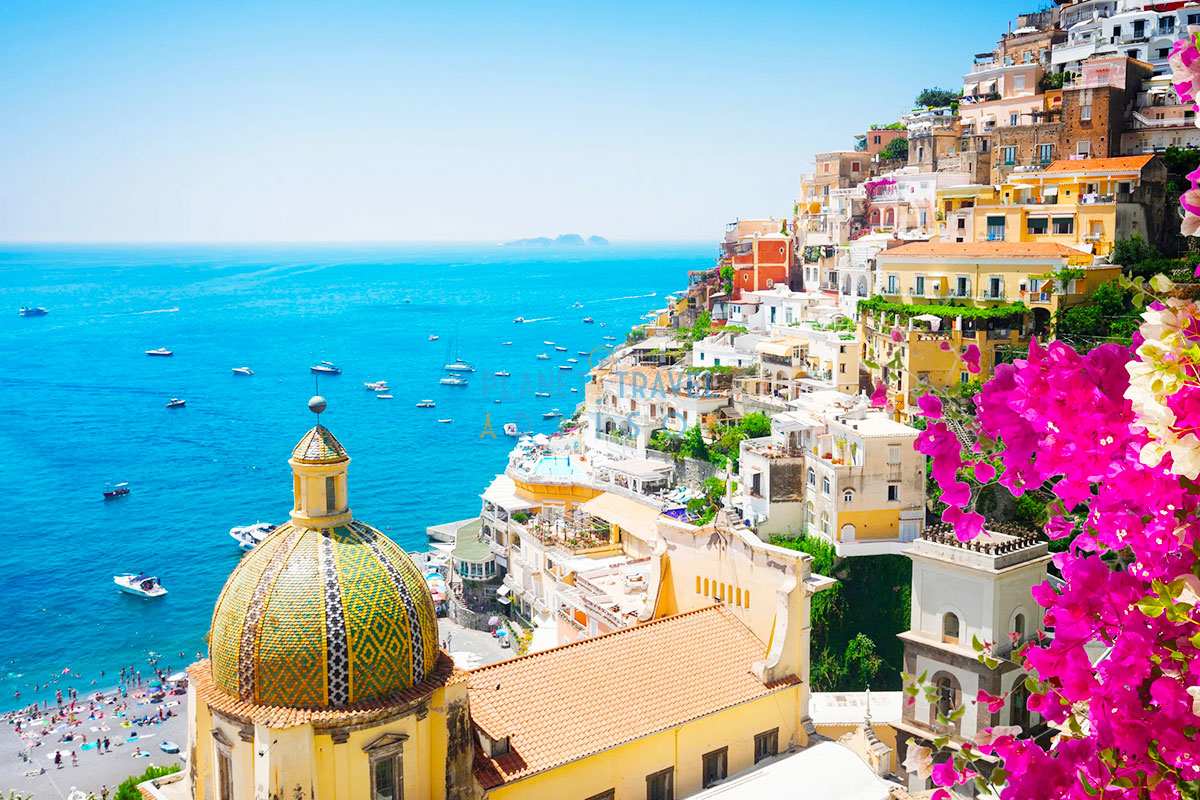 The Amalfi Coast, located in southern Italy, is a mesmerizing stretch of coastline that has earned its reputation as one of the most picturesque destinations in the world. This UNESCO World Heritage site extends for about 50 kilometers along the Sorrentine Peninsula and is renowned for its dramatic cliffs, charming coastal towns, and crystal-clear waters of the Tyrrhenian Sea.
The Amalfi Coast is characterized by its stunning natural beauty. Towering limestone cliffs plunge into the azure sea, creating a breathtaking contrast. The coastline is dotted with small, colorful villages that seem to cling to the cliffs, such as Positano, Amalfi, and Ravello. These towns are known for their narrow winding streets, historic architecture, and the scent of lemon trees and bougainvillea in the air.
One of the highlights of the Amalfi Coast is the Amalfi itself. This town was once a powerful maritime republic and is home to the stunning Duomo di Sant'Andrea, a 9th-century cathedral with a vibrant façade. Nearby, the town of Ravello offers a peaceful retreat with its beautifully landscaped gardens, Villa Rufolo and Villa Cimbrone, providing breathtaking panoramic views of the coastline.
The Amalfi Coast is not just about scenic beauty; it is also a culinary delight. The region is famous for its fresh seafood, delicious pasta dishes like scialatielli and gnocchi alla sorrentina, and, of course, limoncello, a lemon liqueur made from local Amalfi lemons. Dining at a seaside restaurant while savoring the Mediterranean flavors is an unforgettable experience.
Nature lovers can explore the Amalfi Coast's hiking trails, such as the Path of the Gods, offering unparalleled vistas along the way. The coastline is also a paradise for boaters, with opportunities for sailing, kayaking, and swimming in hidden coves.

5. French Riviera, France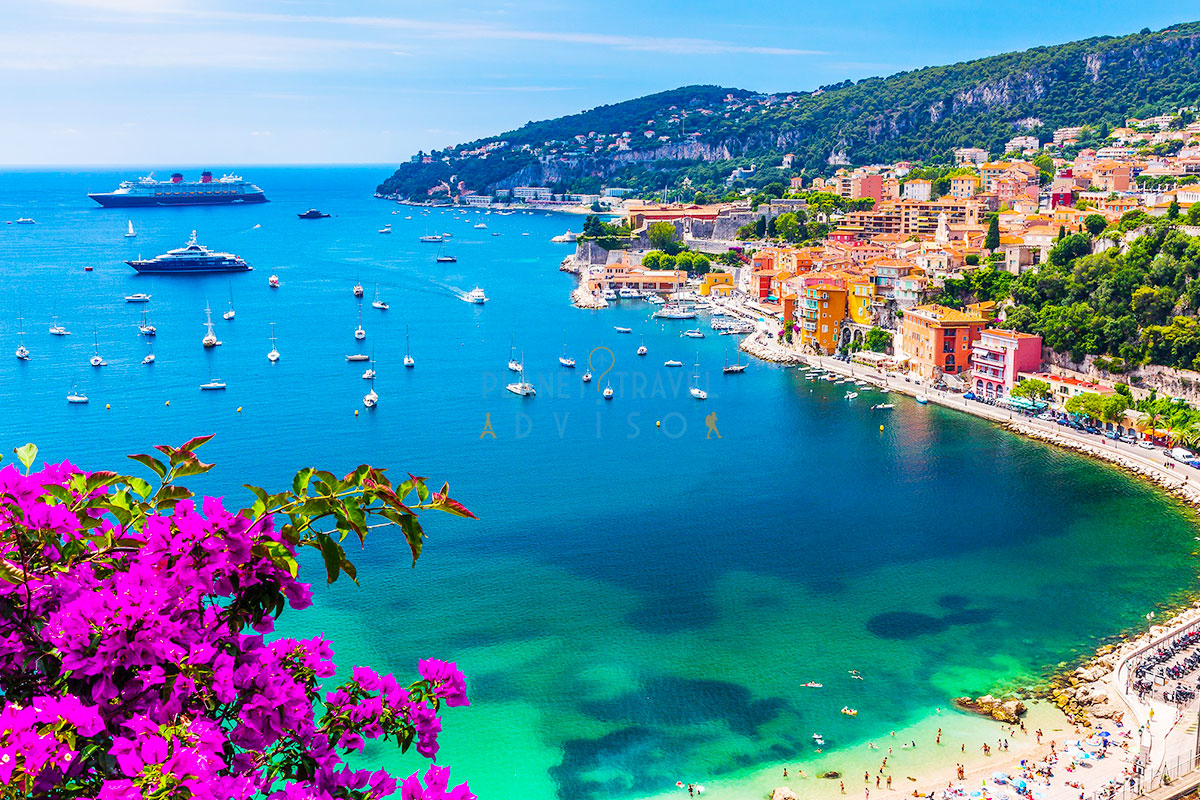 The French Riviera, also known as the Côte d'Azur, is a glamorous and iconic destination located along the southeastern coast of France. Stretching from the Italian border to the city of Marseille, the French Riviera is renowned for its stunning Mediterranean coastline, glamorous resorts, and a rich cultural heritage.
One of the most famous cities on the French Riviera is Nice. With its stunning Promenade des Anglais, colorful Old Town (Vieux Nice), and vibrant markets, Nice is a gateway to the region's charm. The city's Mediterranean climate makes it a year-round destination, attracting sun-seekers and culture enthusiasts alike.
Cannes, another jewel of the French Riviera, is world-famous for its film festival. The city's Croisette promenade is lined with luxury boutiques and upscale restaurants. Nearby, Antibes offers a glimpse into the past with its well-preserved medieval town and Picasso Museum.
Monaco, a tiny independent city-state, is a playground for the rich and famous. Monte Carlo's Casino, the Royal Palace, and the Oceanographic Museum are must-visit attractions. The annual Formula 1 Grand Prix race through the streets of Monaco is a thrilling spectacle.
The French Riviera's natural beauty is captivating, with its pristine beaches, azure waters, and lush landscapes. Travelers can explore the Esterel Massif's red rocks, go hiking in the Alpes-Maritimes, or simply relax on the glamorous beaches of Saint-Tropez.
The region's cuisine is a delectable blend of Mediterranean flavors, featuring fresh seafood, Provençal herbs, and exquisite wines. Dining in a beachfront café, sipping on rosé wine while enjoying bouillabaisse, is a quintessential French Riviera experience.
The French Riviera has a rich cultural scene, with art galleries, music festivals, and historical sites. The region has also inspired countless artists, including Picasso, Matisse, and Chagall, who have left their mark in museums and studios across the coast.

6. Dubrovnik, Croatia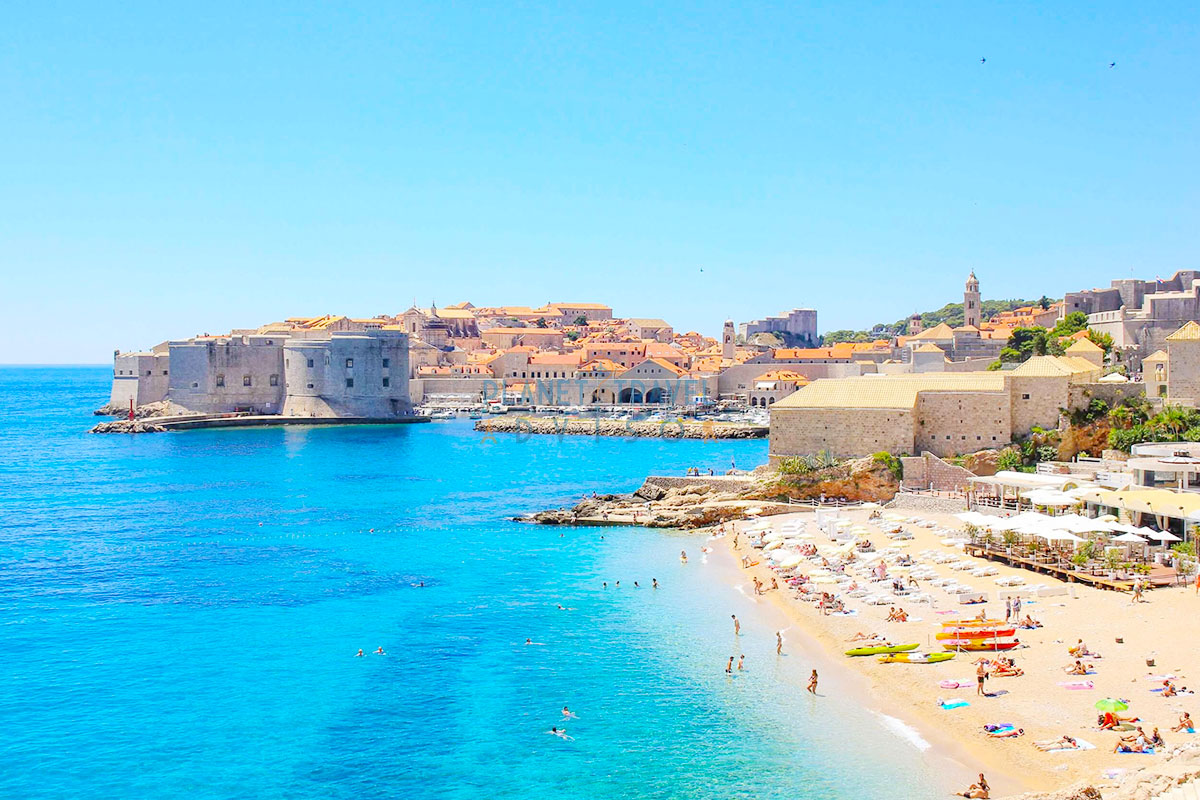 Dubrovnik, often referred to as the "Pearl of the Adriatic," is a stunning coastal city located in the southern part of Croatia. This historic and picturesque city is celebrated for its well-preserved medieval walls, Baroque architecture, and breathtaking views of the Adriatic Sea.
The city's most iconic feature is its ancient walls, which encircle the Old Town. Walking along these walls is a must-do activity, offering panoramic views of the city, the sea, and the nearby islands. The well-preserved architecture within the walls transports visitors back in time, with narrow streets, churches, and palaces that speak to Dubrovnik's rich history.
The Old Town is a UNESCO World Heritage site and is home to numerous historical and cultural attractions. The stunning Rector's Palace, the Sponza Palace, and the Franciscan Monastery with its ancient pharmacy are just a few of the sites that showcase Dubrovnik's cultural heritage.
One of the city's main attractions is the beautiful Stradun, a wide marble-paved street lined with shops, cafes, and restaurants. Strolling along this bustling thoroughfare and enjoying a gelato is a favorite pastime for both locals and visitors.
Dubrovnik's culinary scene is a delightful blend of Mediterranean and Croatian flavors. Fresh seafood, grilled meats, and local wines are featured prominently on menus throughout the city. Be sure to try traditional dishes like black risotto and pasticada, a slow-cooked beef stew.
The city's coastal location means there are plenty of opportunities for swimming and water activities. The nearby island of Lokrum offers a tranquil escape, while boat trips to the Elaphiti Islands provide a chance to explore pristine beaches and secluded coves.
Dubrovnik is not just a city of the past; it also embraces contemporary culture and entertainment. Festivals, concerts, and outdoor events are held year-round, offering a vibrant atmosphere for visitors.
In recent years, Dubrovnik has gained fame as a filming location for the popular TV series "Game of Thrones," attracting fans from around the world. The city's stunning scenery and historic architecture served as the backdrop for many iconic scenes in the series.

7. Sardinia, Italy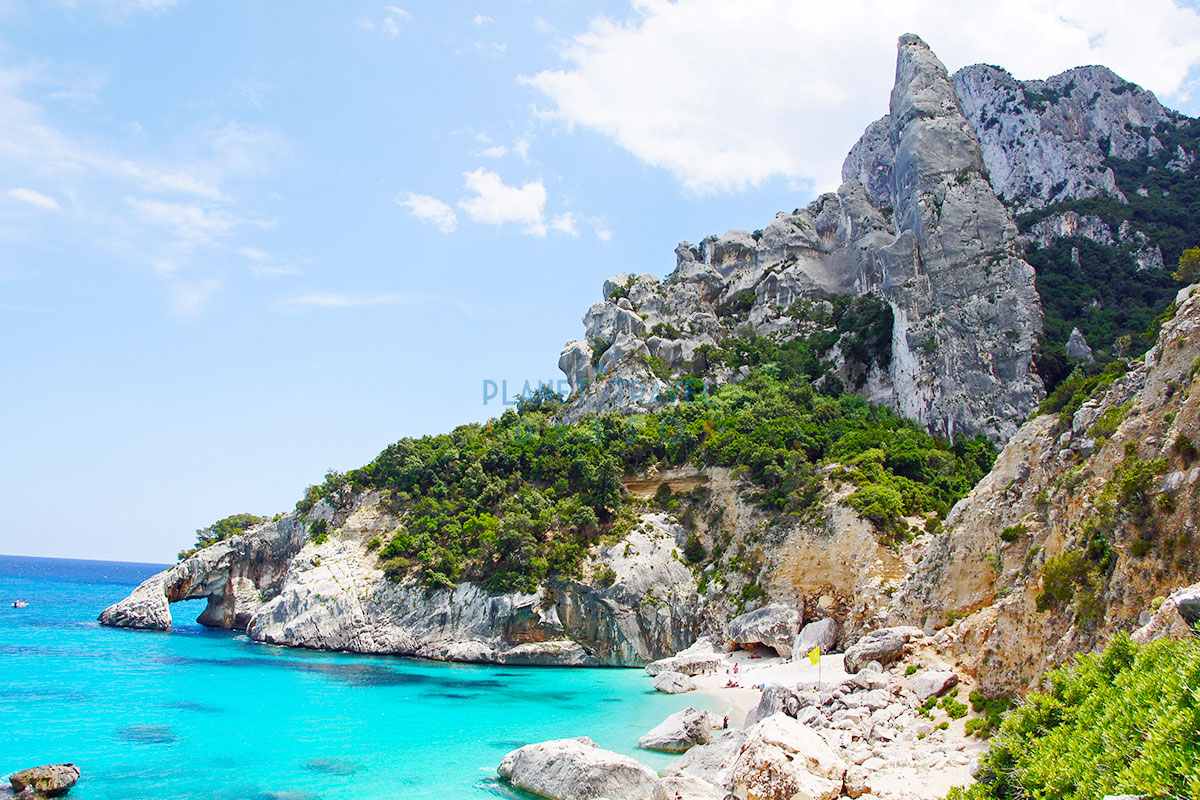 Sardinia, the second-largest island in the Mediterranean Sea, is a jewel of Italy. With its stunning natural landscapes, rich history, and unique culture, Sardinia offers a diverse and unforgettable travel experience.
The island's coastline stretches for over 1,800 kilometers, boasting pristine beaches, rugged cliffs, and hidden coves. The Costa Smeralda, or "Emerald Coast," is renowned for its crystalline waters and luxurious resorts, attracting elite travelers from around the world. However, Sardinia is not just about glitz and glamour; it also offers quieter, unspoiled beaches like Cala Luna and Cala Goloritze for those seeking tranquility.
Sardinia's interior is a treasure trove of archaeological wonders. The Nuragic civilization left behind thousands of nuraghe, ancient stone towers unique to the island. The Nuragic Village of Barumini, a UNESCO World Heritage Site, is a must-visit to explore these mysterious structures. Sardinia also boasts Roman ruins, medieval castles, and vibrant towns like Cagliari and Alghero, each with its own distinct character.
Sardinian cuisine is a delightful blend of Mediterranean flavors. Seafood plays a prominent role, with dishes like bottarga (cured fish roe) and fregola con arselle (pasta with clams) being local favorites. Pair your meal with Sardinia's renowned wines, such as Cannonau and Vermentino, for a true taste of the island.
The island's culture is deeply rooted in tradition. Sardinians celebrate their heritage through festivals like Sant'Efisio in Cagliari and the Sartiglia in Oristano, where colorful costumes, horse parades, and folk music take center stage. The Sardinian language, Sardo, is still spoken by many locals, reflecting the island's strong sense of identity.
Nature enthusiasts will find much to explore in Sardinia's diverse landscapes. The Gennargentu National Park offers hiking opportunities amidst rugged mountains, while the Grotta di Nettuno (Neptune's Cave) beckons with its stunning stalactites and stalagmites. The island is also a haven for birdwatchers, with numerous species inhabiting its wetlands and lagoons.
Sardinia's allure extends beyond its shores, with the nearby archipelago of La Maddalena serving as a natural paradise for sailors and divers. The clear waters around these islands are home to vibrant marine life and shipwrecks waiting to be explored.

8. Crete, Greece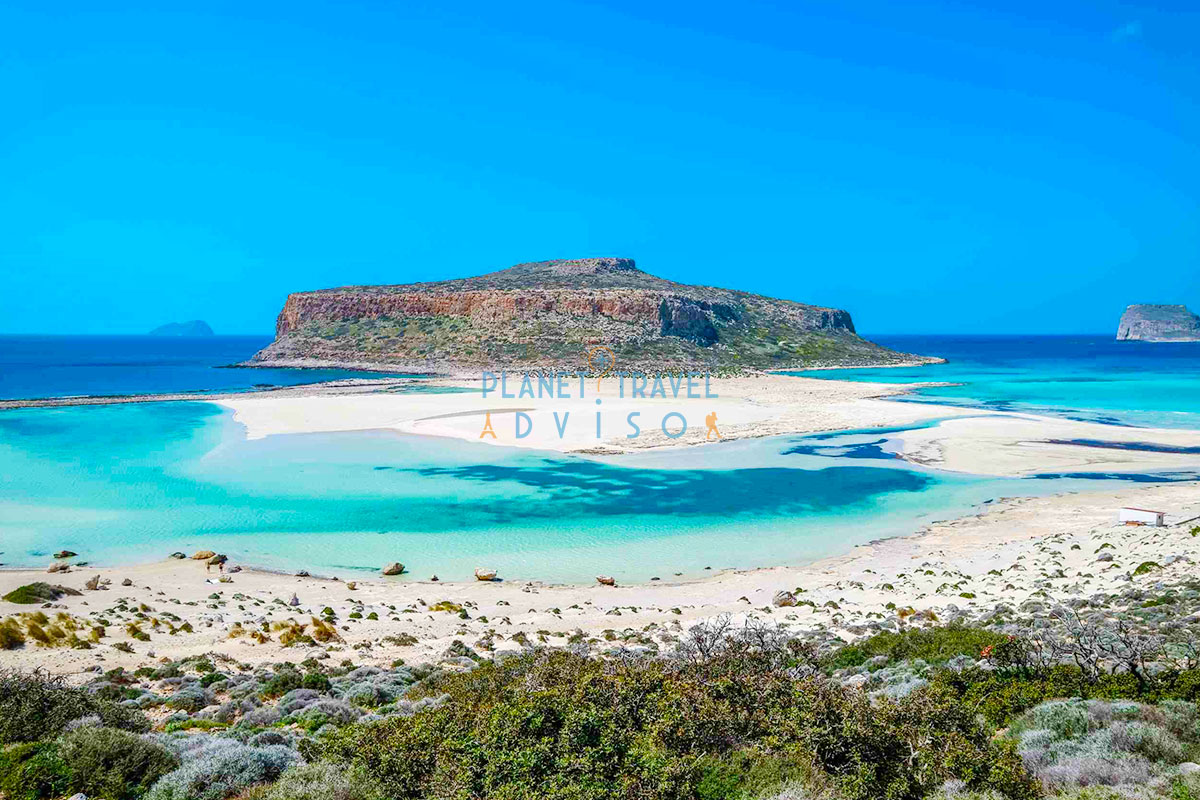 Crete, the largest of the Greek islands, is a captivating destination known for its rich history, stunning landscapes, and warm hospitality. Located in the southern part of the Aegean Sea, Crete offers a diverse range of experiences for travelers.
One of the island's most iconic features is its Minoan heritage. Crete was home to the ancient Minoan civilization, and you can explore their fascinating history at sites like Knossos, where the legendary labyrinth of the Minotaur is said to have existed. The Archaeological Museum in Heraklion houses a remarkable collection of Minoan artifacts.
Crete's natural beauty is equally impressive. The island is graced with pristine beaches, rugged mountains, and fertile plains. The Samaria Gorge, one of Europe's longest gorges, is a hiker's paradise, offering breathtaking scenery and the chance to spot rare wildlife. Beach lovers can relax on the pink sands of Elafonisi or enjoy the crystal-clear waters of Balos Beach.
The Cretan diet is renowned for its health benefits and delicious flavors. Olive oil, fresh vegetables, cheese, and honey are staples of Cretan cuisine. Try local specialties like dakos (rusk with tomatoes and cheese) and kalitsounia (sweet or savory pastries) at a traditional taverna. Pair your meal with raki, a potent grape-based spirit.
Cretan culture is deeply rooted in tradition. Folk music and dance are an integral part of local celebrations and festivals, which often include lively performances and processions. The Cretan lyra, a traditional musical instrument, adds a unique charm to the island's music.
The island's main cities, Heraklion, Chania, and Rethymno, each have their own distinct character and architectural beauty. Explore the narrow streets of Chania's old town, where Venetian and Ottoman influences are evident in the architecture and cuisine. Heraklion, the capital, boasts a vibrant nightlife scene, while Rethymno offers a glimpse into the island's medieval past.
Crete's diverse landscapes also make it an excellent destination for outdoor enthusiasts. Besides hiking, you can go rock climbing, scuba diving, or explore underwater caves. The island's mild climate ensures that outdoor activities can be enjoyed year-round.

9. Ibiza, Spain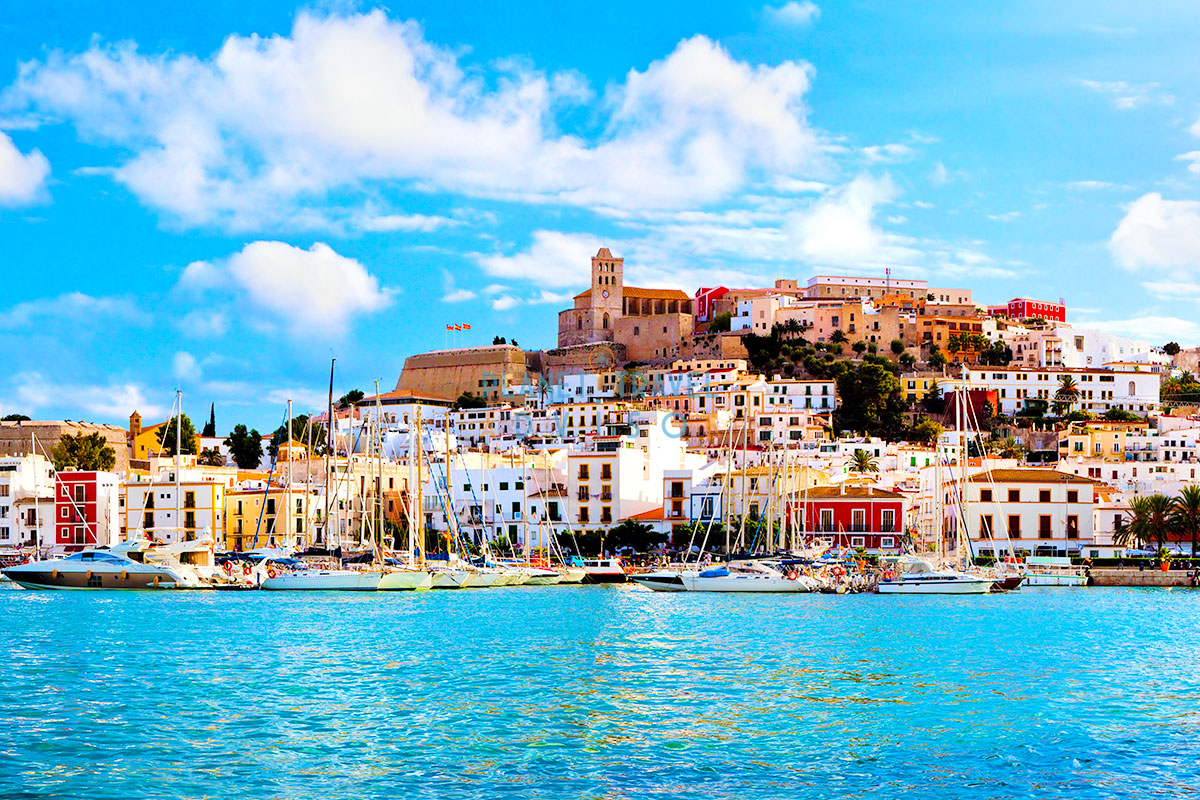 Ibiza, one of Spain's Balearic Islands, is globally renowned for its vibrant nightlife, pristine beaches, and electronic music scene. However, beyond its reputation as a party destination, Ibiza offers a diverse range of experiences that cater to all types of travelers.
The island's beaches are a major draw. From the lively Playa d'en Bossa to the tranquil Cala Comte, there's a beach for everyone. Ibiza's crystal-clear waters make it a snorkeler's paradise, and the many beach clubs offer a unique combination of relaxation and entertainment. Sunset views at Café del Mar are legendary, with visitors gathering to witness the sun dip below the horizon while listening to chill-out music.
Ibiza's Old Town, Dalt Vila, is a UNESCO World Heritage Site and a testament to the island's rich history. Explore the cobbled streets, ancient fortifications, and stunning cathedral while enjoying panoramic views of the surrounding area. The Archaeological Museum of Ibiza offers insights into the island's past, from the Phoenicians to the Romans.
While Ibiza is famous for its electronic music scene and world-renowned clubs like Pacha and Amnesia, it also has a thriving arts and culture scene. The Ibiza Museum of Contemporary Art (MACE) showcases the works of local and international artists, reflecting the island's creative spirit.
Ibiza's cuisine is a delightful fusion of Mediterranean flavors. Fresh seafood, locally sourced vegetables, and olive oil are staples of the island's diet. Don't miss the opportunity to savor dishes like bullit de peix (fish stew) and sofrit pagès (a hearty meat and potato dish). Ibiza's nightlife also extends to its dining scene, with many beachfront restaurants offering live music and entertainment.
The island's festivals and celebrations are a unique experience. Ibiza Carnival, Sant Jordi Fair, and the Medieval Festival in Dalt Vila are just a few examples of the vibrant events that bring the island to life with color, music, and dancing.
For those seeking outdoor adventures, Ibiza offers hiking trails, watersports, and even opportunities for horseback riding. The island's natural beauty is diverse, from its lush pine forests to its rocky cliffs and hidden caves.

10. Dalmatian Coast, Croatia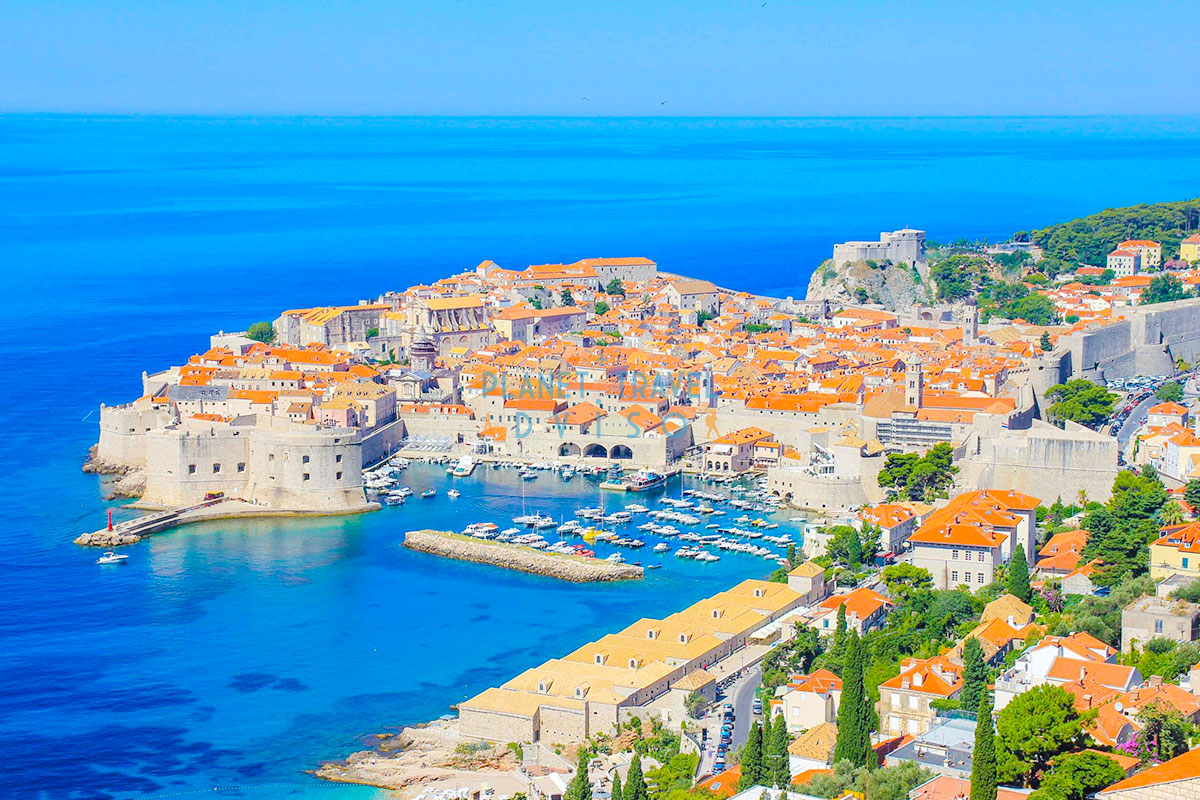 The Dalmatian Coast of Croatia is a mesmerizing stretch of coastline along the Adriatic Sea, renowned for its historic towns, stunning landscapes, and crystal-clear waters. This coastal region, with its charming villages and ancient history, offers a rich and diverse experience for travelers.
Dubrovnik, often referred to as the "Pearl of the Adriatic," is one of the most iconic cities along the Dalmatian Coast. Its well-preserved medieval walls, historic Old Town, and stunning architecture make it a UNESCO World Heritage Site. Walk along the ancient city walls for panoramic views of the Adriatic or visit the Rector's Palace and the Franciscan Monastery to delve into the city's history.
Split, another jewel of the coast, boasts the remarkable Diocletian's Palace, built by the Roman Emperor Diocletian. Today, it serves as a vibrant urban center with shops, restaurants, and cultural attractions. The city's waterfront promenade, the Riva, is a perfect places to visit In Euripe to relax and watch the world go by.
Hvar, one of the many islands along the Dalmatian Coast, is known for its lush lavender fields, historic towns, and vibrant nightlife. Explore the picturesque streets of Hvar Town, visit the ancient fortress, and enjoy the island's famous nightlife at beach bars and clubs.
The Dalmatian Coast's cuisine is a delight for food lovers. Fresh seafood, olive oil, and local wines are staples of the region's gastronomy. Try dishes like black risotto, grilled fish, and peka (a slow-cooked meat or seafood dish) at traditional konobas (taverns).
The Adriatic Sea provides numerous opportunities for water sports, from sailing and kayaking to snorkeling and scuba diving. The Dalmatian Islands offer countless secluded coves and hidden beaches where you can unwind and soak up the sun.
The natural beauty of the Dalmatian Coast extends beyond its towns and islands. The Krka National Park and Plitvice Lakes National Park are both easily accessible and offer breathtaking waterfalls, pristine lakes, and lush forests for hiking and exploring.
The Dalmatian Coast's history and culture come to life through festivals and events like the Dubrovnik Summer Festival and Split's Days of Diocletian. These celebrations often feature live music, theater, and traditional performances.

Conclusion
In conclusion, a July escape to Europe's splendid beaches promises an unforgettable experience. With a diverse range of options catering to every traveler's taste, from vibrant nightlife to tranquil hideaways, this continent offers a perfect summer retreat. The combination of sun-kissed shores, crystal-clear waters, and a rich cultural tapestry ensures that your European beach vacation will leave you with cherished memories. So, take the plunge, embark on an adventure, and discover the magic of Europe's coastal treasures in the warmth of July. Your next summer paradise awaits.
FAQ
What are the most popular European beach destinations to visit in July?
July is a prime time for European beach vacations. Some of the most sought-after destinations include the glamorous French Riviera with its stunning beaches like Nice and Cannes. Ibiza in Spain is famous for its lively nightlife and beautiful beaches. Italy's Amalfi Coast offers picturesque coastal towns and crystal-clear waters. Greece's Cyclades Islands, particularly Mykonos and Santorini, are known for their iconic white-sand beaches.
What is the weather like in European beach destinations in July?
July in European beach destinations is characterized by warm and sunny weather. Daytime temperatures generally range from 25°C to 35°C (77°F to 95°F), making it perfect for outdoor activities, swimming, and sunbathing. You can expect clear skies and pleasant sea temperatures, ideal for enjoying the Mediterranean or Atlantic coastlines.
Are there any hidden gems among the best beaches in Europe for a July vacation?
Absolutely! If you're seeking quieter alternatives to the popular spots, consider Croatia's Makarska Riviera, known for its pristine beaches and dramatic cliffs. Portugal's Algarve region boasts secluded coves and golden sands. Bulgaria's Black Sea coast, especially places like Sozopol and Nessebar, offers a blend of history and beach relaxation, often overlooked by tourists.
What activities and attractions can I enjoy at European beaches during the July summer season?
European beach destinations in July offer a wide range of activities and attractions. Besides swimming and sunbathing, you can try exciting water sports like jet-skiing, windsurfing, and snorkeling. Explore nearby historical sites and charming villages, savor fresh seafood at seaside restaurants, and immerse yourself in the local culture by attending beachside festivals and events. Beach parties and vibrant nightlife are also common, especially in places like Ibiza and Mykonos, for those seeking lively entertainment.