Weather in England 2023/2024: What Tourists Need to Know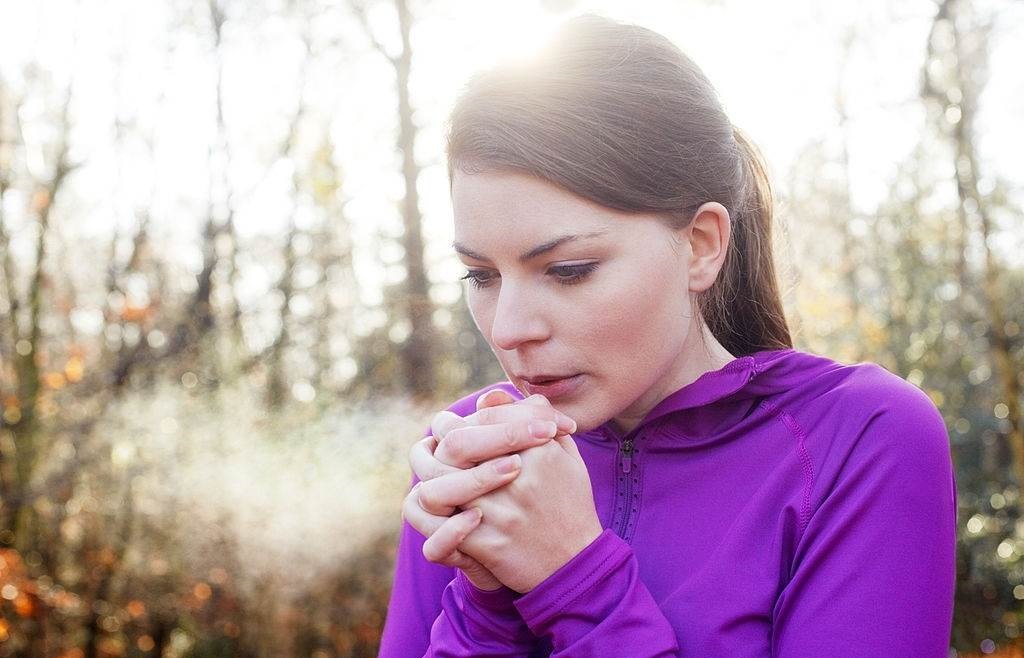 This article was created by a dedicated and authentic team of passionate travelers from the PTA Team, who are not only experienced travel experts but also proud members of the World Travel & Tourism Council (WTTC). Our sole purpose is to assist and support fellow travelers in planning their tours with utmost care and precision. With exclusive information, valuable insights, and meticulous analysis, we strive to provide high-quality content that leaves no room for mistakes. Count on us to deliver comprehensive destination reports and all the necessary information to ensure an exceptional and well-planned travel experience for you. Learn More
Article Table of Content
Weather in England 2023 - What to Consider Before You Travel
As tourists plan their trips to England for 2023/2024, it's important to understand the weather patterns and how they can impact travel plans. England is known for its changeable weather, and visitors can experience a range of conditions throughout the year. Whether you're planning a city break in London or a hiking trip in the Lake District, it's essential to be prepared for the weather.
England has a temperate maritime climate, with mild temperatures throughout the year. However, the weather can be unpredictable, and rain is common throughout the year. The country experiences four distinct seasons, each with its own characteristics. In the summer months of June, July, and August, temperatures can reach highs of 25°C (77°F) in some parts of the country. However, rainfall is still common, so it's important to pack rain gear.
In the autumn, temperatures start to cool, and the country is blanketed in a riot of autumnal colors. This is a popular time to visit for those looking for a quieter, more peaceful experience, away from the summer crowds. The winter months of December, January, and February are the coldest months in England, with temperatures averaging around 0°C (32°F) in some areas. Snow is possible, particularly in the north of the country.
Spring is a popular time to visit England, as the country awakens from its winter slumber. The weather is mild, and flowers start to bloom, making it a great time to explore the countryside. However, visitors should be prepared for rain, as it is still common in the spring.
In this article, we'll explore the different seasons in England and what visitors can expect in terms of weather. We'll provide travel tips for packing appropriately for the weather, and how to make the most of England's beautiful landscapes, whatever the weather.
1. Weather in England During Winter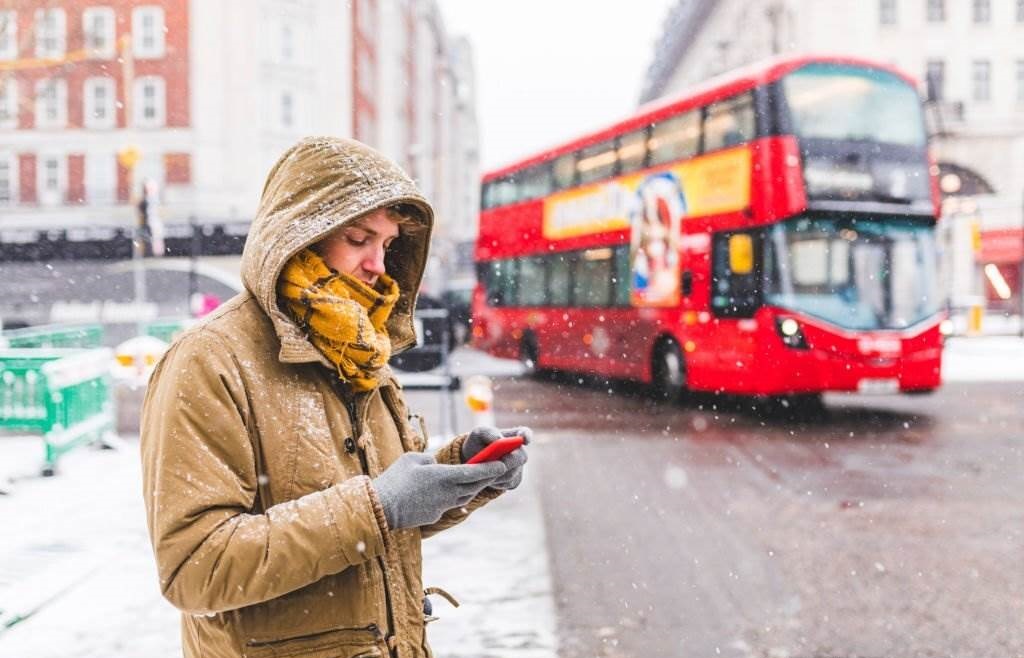 Winter in England is a beautiful time of the year, with crisp air and a magical atmosphere. The winter season in England lasts from December to February, and visitors can expect colder temperatures, the possibility of snow, and shorter daylight hours. It is important to be prepared for the cold weather, so packing warm clothing and layers is essential. In this part of the article, we will provide information about what to expect during the winter season in England, including average temperatures, the likelihood of snow, popular events and traditions, the best indoor activities to enjoy during the colder months, and the changes in daylight hours.
Average temperatures during the winter season in England range from around 0°C to 10°C, but temperatures can drop below freezing at night. Visitors should pack warm clothing such as coats, gloves, scarves, and hats, as well as waterproof boots and layers for colder days.
Snow is not guaranteed during the winter season in England, but there is always the possibility of it. Visitors should be prepared for icy conditions and plan accordingly, especially if driving. In case of heavy snowfall, it is important to check for travel disruptions and follow local advice.
Winter is also a time for festive events and traditions, such as Christmas festivals in England and carol services. These events offer visitors the chance to experience the unique culture and traditions of the country. Additionally, indoor activities such as visiting the best European museums, art galleries, and theaters are a great way to stay warm and dry during the colder months.
Visitors should be aware of the shorter daylight hours during the winter season in England, with the sun setting as early as 4 pm in some areas. This can affect travel plans and outdoor activities, so it is important to plan accordingly.
2. Weather in England During Spring
As winter loosens its icy grip, England undergoes a remarkable transformation during the spring months. Spring in England, typically spanning from March to May, is a season characterized by dynamic weather patterns, budding flora, and a sense of renewal. This season breathes new life into the landscape, painting it with vibrant colors and an unmistakable sense of optimism.
Temperature and Climate
One of the defining features of spring in England is its unpredictable weather. The season begins with a gradual warming trend, with temperatures in March typically ranging from 7°C to 11°C (45°F to 52°F) in most regions. However, it's not uncommon to experience chilly, blustery days, as winter's remnants slowly fade away.
April sees a noticeable uptick in temperature, with averages ranging from 8°C to 13°C (46°F to 55°F). This is when spring truly begins to assert itself, and the landscape begins to burst into bloom. May ushers in even warmer weather, with temperatures often reaching 15°C to 18°C (59°F to 64°F), making it the most pleasant month of the season.
Rainfall
While spring is associated with new life and rejuvenation, it's also known for its changeable and somewhat unpredictable rainfall. England is famous for its drizzly days, and spring is no exception. March typically experiences moderate rainfall, which helps nourish the emerging spring flora. April and May, on the other hand, are known for their sunnier and drier spells, interspersed with occasional showers.
The variability in rainfall can lead to rapid changes in the landscape. England's lush green countryside is at its most vibrant during spring, thanks to the combination of rain and sunshine.
Blossoming Flora
Perhaps one of the most reasons to visit England 2023 ins spring is the explosion of colorful flora. As temperatures rise and daylight hours extend, dormant plants and trees awaken from their winter slumber. Cherry blossoms, daffodils, tulips, and bluebells carpet the countryside, transforming it into a living work of art.
One of the most iconic spring events is the blooming of cherry blossoms, especially in cities like London, where parks and gardens are adorned with these delicate pink and white flowers. Daffodils, often associated with the poet William Wordsworth, blanket the countryside in shades of yellow, symbolizing the season's optimism and renewal.
Bluebells create enchanting woodlands, turning them into a sea of blue-purple hues. Gardens across the country showcase tulips in all their glory, displaying a wide range of colors and shapes. These blooms collectively breathe life into the landscape and inspire poets, artists, and nature enthusiasts alike.
Wildlife and Nature
Spring is a time of great activity in England's animal kingdom. Birdsong fills the air as migratory birds return from their winter migrations. You can hear the cheerful melodies of birds like the blackbird, song thrush, and robin in gardens and woodlands.
It's also a season of birth and rebirth for many animals. Lambs gambol in the fields, and newborn wildlife emerges from their burrows and nests. Bees and butterflies, vital pollinators, begin their crucial work, ensuring the continuation of the blooming flora.
Spring Activities
As the weather becomes more inviting, England's inhabitants and visitors take to the outdoors to enjoy the season's beauty. Picnics in the park, leisurely walks through bluebell woods, and visits to botanical gardens are popular pastimes. Springtime also marks the beginning of the gardening season, with garden enthusiasts tending to their blossoming plants and flowers.
Easter, a major holiday in England, often coincides with the arrival of spring. It's celebrated with various traditions, including egg hunts, chocolate treats, and the exchange of gifts.
3. Weather in England During Summer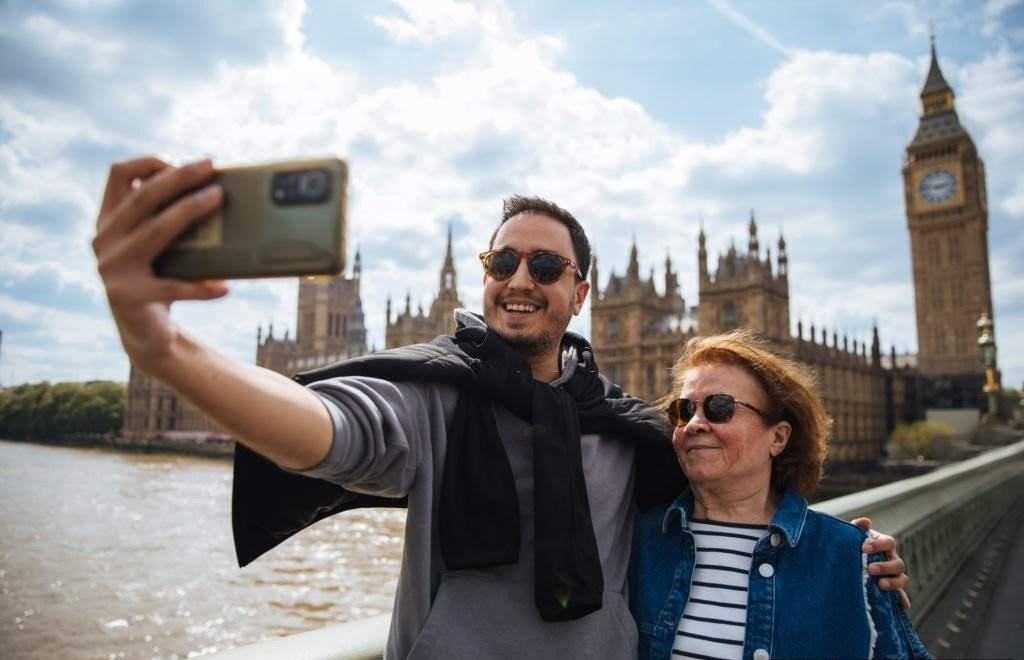 The summer season in England typically runs from June to August, although the weather can be variable and unpredictable. Generally, the summer months are warmer and sunnier than the rest of the year, with average temperatures ranging from around 15°C to 20°C (59°F to 68°F), although it can sometimes reach 25°C (77°F) or higher. The nights are usually cooler, with temperatures dropping to around 10°C (50°F) or lower.
During the summer season, England experiences long daylight hours, with the sun rising early and setting late. This provides plenty of opportunities for outdoor activities, such as picnics, barbecues, hiking, and sightseeing. The countryside is in full bloom, with meadows and fields covered in wildflowers, and many gardens and parks open to visitors.
The seaside towns and beaches also become popular destinations during the summer months, as people take advantage of the warmer weather to swim, sunbathe, and enjoy a variety of water sports. Some of the most popular seaside destinations in England include Brighton, Bournemouth, and Cornwall.
However, it's worth noting that the weather in England can be unpredictable, even during the summer months, with rain and cooler temperatures possible at any time. It's a good idea to pack clothing that can be layered, as well as a waterproof jacket, just in case.
Here are good travel tips if you planning to visit England During the summer:
A. Weather
The average temperature during the Summer season in England ranges from 18°C to 23°C (64°F to 73°F). It's generally warm and sunny, but visitors should still pack for cooler days, especially in June when temperatures can still be mild. Lightweight and breathable clothing, such as cotton or linen, is recommended.
B. Rainfall
Although Summer is generally dry in England, it's still important to prepare for the possibility of rain. Visitors should bring a waterproof jacket or umbrella, especially if they are attending outdoor events or planning on spending time outside.
C. Summer Events and Festivals
Summer is a popular time for events and festivals in England, with highlights including the Glastonbury Festival, the Wimbledon Tennis Championships, and the Notting Hill Carnival. These events attract thousands of visitors each year, and visitors should book tickets well in advance to avoid disappointment.
D. Outdoor Activities
Summer is the perfect time to enjoy outdoor activities in England, with popular options including swimming, sunbathing, and beach trips. England has some beautiful beaches, including those in Cornwall, Devon, and Dorset. Visitors can also enjoy countryside walks, bike rides, and outdoor sports.
E. Daylight Hours
During the Summer season, the days are long, with up to 16 hours of daylight in June and around 14 hours in August. This means there is plenty of time for outdoor activities and exploring the best attractions in England.
Summer is a great time to visit England, with warm weather, plenty of outdoor activities, and a range of exciting events and festivals. Visitors should be prepared for some rain, pack for all eventualities, and book tickets for events in advance. With longer daylight hours and a wide range of outdoor activities, Summer is a popular season for visitors to explore the beauty of England.
4. Weather in England During Autumn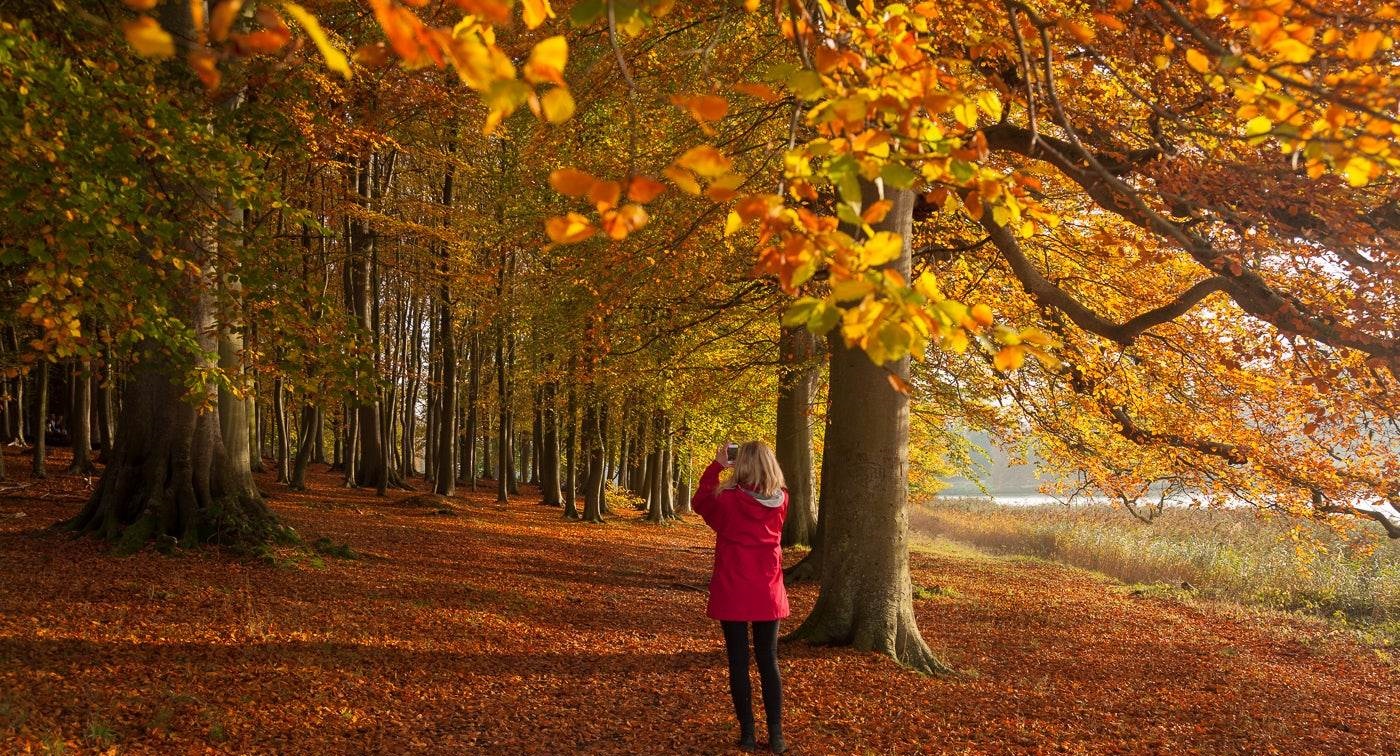 Autumn in England is a season of transition and transformation, marked by the gradual shift from the warmth of summer to the chill of winter. It's a time when nature puts on a captivating display of colors, and the weather undergoes a noticeable shift, affecting both the landscape and the daily lives of its residents. In this article, we'll explore the nuances of autumn weather in England, from the changing temperatures to the iconic fall foliage.
Temperature Fluctuations
One of the most noticeable aspects of autumn weather in England is the steady decline in temperatures. As September transitions into October, and October into November, the days become progressively cooler, and the nights grow longer. Average daytime temperatures in September hover around 16-18°C (60-64°F), but by November, they drop to 8-10°C (46-50°F).
However, England's weather is notoriously unpredictable. While you can expect cooler temperatures overall during autumn, there are often short bursts of unseasonably warm weather, known as "Indian summer," which can bring unexpected warmth and sunshine. These moments of respite provide an opportunity for people to enjoy outdoor activities and prolong the feeling of summer just a little bit longer.
Rainfall and Storms
Autumn in England is also characterized by an increase in rainfall. The transition from summer to autumn brings with it a shift in weather patterns, resulting in more frequent and sometimes heavy rain showers. These showers can be accompanied by gusty winds, making umbrellas an essential accessory during this season.
In addition to rain, autumn in England can also bring storms, some of which can be quite powerful. These storms can bring heavy rain, strong winds, and even flooding in some regions. It's essential for residents to stay updated on weather forecasts and be prepared for adverse conditions, especially as the season progresses.
The Changing Landscape
Perhaps the most captivating aspect of autumn in England is the transformation of the landscape. As the days shorten and temperatures drop, deciduous trees across the country begin to change color. The vibrant green leaves of summer gradually give way to a dazzling array of red, orange, and yellow hues. This phenomenon, known as "fall foliage," draws tourists and locals alike to witness the breathtaking beauty of nature's transition.
Autumn also marks the harvesting season for many crops, such as apples, pumpkins, and grapes for winemaking. Farmers' markets come alive with the bounty of the season, offering fresh produce and artisanal goods that celebrate the flavors of autumn.
Festivals and Traditions
England embraces the arrival of autumn with a variety of festivals and traditions. One of the most well-known is Guy Fawkes Night, celebrated on November 5th. This event features fireworks, bonfires, and the burning of effigies to commemorate the foiling of the Gunpowder Plot in 1605. It's a colorful and fiery spectacle that lights up the autumn night.
Harvest festivals are also a significant part of autumn in England, with communities coming together to give thanks for the year's harvest. These festivals often involve church services, feasts, and displays of produce and flowers.
Autumn Wardrobe
As the weather cools down, people in England begin to swap their summer wardrobes for warmer attire. Coats, scarves, and boots make a comeback, and layers become essential to adapt to the changing temperatures throughout the day. It's a season of fashion where earthy tones and cozy fabrics take center stage.
5. Best Time to Visit England in 2023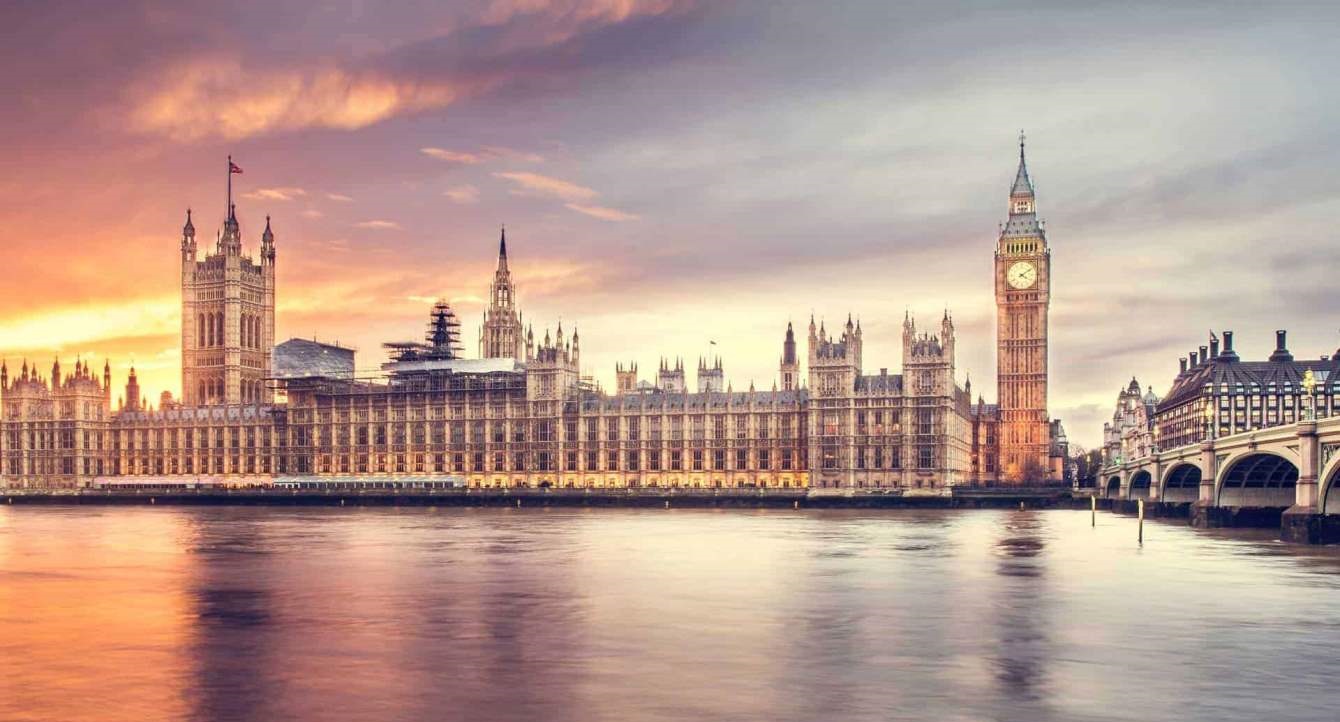 Now, after you learned all that you need to know about weather seasons in England, the best time to visit England depends on your personal preferences and interests. For those who enjoy warm weather and outdoor activities, summer (June to August) is the best time to visit. However, this is also peak tourist season, so expect larger crowds and higher prices. Spring (March to May) and autumn (September to November) offer milder temperatures and fewer crowds, making it an excellent time to explore the countryside and historic sites.
Winter (December to February) is a great time for festive events and traditions, but the weather can be unpredictable and the days are shorter. Ultimately, the best time to visit England depends on what you want to see and do, but the country offers something special for visitors year-round.
6. What to Pack for England
When visiting England, it's important to pack for the variable weather conditions, as the weather can be unpredictable. Here are some essential items to consider:
Waterproof jacket: It's always a good idea to pack a waterproof jacket as rain can happen at any time of the year.
Layered clothing: As the weather can change quickly, it's recommended to bring layered clothing to adjust to different temperatures.
Comfortable shoes: England is a country with a rich history, and exploring the cities and countryside often involves a lot of walking. Bring comfortable shoes to make sure you can walk around without any problems.
Adapter plug: Electrical sockets in England are different from many other countries, so make sure to pack an adapter plug to be able to charge your electronics.
Sunscreen and sunglasses: Even on cloudy days, UV rays can be harmful to your skin, so it's a good idea to pack sunscreen and sunglasses.
Umbrella: While a waterproof jacket will help keep you dry, an umbrella is always a good backup in case of unexpected rain.
Cash and credit cards: Although most places in England accept credit cards, it's a good idea to have some cash on hand for small purchases and tipping.
By packing these essentials, you'll be prepared for the varying weather conditions and able to enjoy your visit to England to the fullest.
7. Travel Tips Before You Travel to England
1. Check England's Weather Forecast
If you're planning a trip to England, it's important to check the weather forecast before and during your visit. England's weather can be unpredictable, and being prepared for any potential weather conditions can make your trip much more enjoyable.
One of the most reliable sources for weather forecasts in England is the Met Office. The Met Office is the UK's national weather service and provides detailed forecasts for specific locations throughout the country. Their website and app offer hourly updates, as well as weather warnings and advice.
In addition to the Met Office, there are other popular weather forecast sources in England that you can use to plan your trip. These include BBC Weather and AccuWeather. Both sources provide up-to-date information on weather conditions, including temperature, precipitation, and wind speed.
When checking the weather forecast, it's important to pay attention to any weather warnings or advisories that may be in place. These can alert you to potential hazards such as high winds or heavy rain, and help you plan your activities accordingly.
It's also a good idea to check the weather forecast frequently during your stay, as weather conditions can change quickly. This can help you avoid any unexpected weather-related issues and ensure your safety and comfort during your visit to England.
In summary, checking the weather forecast before and during your visit to England is important for planning your trip and being prepared for any potential weather conditions. The Met Office, BBC Weather, and AccuWeather are all reliable sources for weather forecasts in England, and paying attention to any weather warnings or advisories can help you stay safe and comfortable during your stay.
2. The likelihood of rain in England
Rain is a common occurrence in England, and visitors should be prepared for the possibility of rain during their stay. The likelihood of rain varies throughout the year, with the highest chance of rainfall occurring during the autumn and winter months.
When it comes to preparing for rain, appropriate clothing and gear are essential. A waterproof jacket or coat is a must-have item for any trip to England, as it will help keep you dry during unexpected rain showers. It's also a good idea to bring an umbrella or rain poncho for additional protection.
In terms of footwear, waterproof shoes or boots are recommended, especially if you plan on doing any outdoor activities such as hiking or sightseeing. Wet feet can quickly become uncomfortable and even lead to health issues such as blisters and fungal infections.
It's also a good idea to pack quick-drying clothing made from materials such as polyester or nylon. These fabrics dry much faster than cotton, which can become heavy and uncomfortable when wet.
When planning your activities, it's a good idea to have a backup plan in case of rain. Many indoor activities such as museums and galleries can be enjoyed regardless of the weather, while outdoor activities such as hiking may need to be rescheduled if the weather is particularly bad.
Rain is a common occurrence in England, and visitors should be prepared for the possibility of rain during their stay. Appropriate clothing and gear such as waterproof jackets, shoes, and quick-drying clothing can help keep you dry and comfortable during unexpected rain showers. Having a backup plan for activities and being flexible with your schedule can also help you make the most of your trip despite the rain.
Video about England By Touropia
FAQ
What kind of weather is in England?
England has a temperate maritime climate, characterized by relatively mild temperatures, moderate rainfall, and relatively small temperature fluctuations throughout the year. It is known for its changeable and often unpredictable weather, with frequent overcast skies and occasional rain.
What is the weather like in England year-round?
The weather in England varies throughout the year:
Spring (March to May): Spring in England is typically mild, with temperatures gradually warming up. Rainfall is relatively evenly distributed.

Summer (June to August): Summers in England are generally mild to warm, with average high temperatures ranging from 18°C to 22°C (64°F to 72°F). However, heatwaves can occasionally push temperatures higher. Summers are relatively dry compared to other seasons, but rain is still possible.

Autumn (September to November): Autumn is a transitional season with cooling temperatures and increasing rainfall. The scenery often features beautiful autumn foliage.

Winter (December to February): Winters in England are cool and damp. Average temperatures range from 2°C to 7°C (36°F to 45°F). Snowfall is possible, especially in the northern regions, but it's generally not heavy.
What is the hottest month in England?
The hottest month in England is typically July. During July, you can expect warmer temperatures, with average highs ranging from 20°C to 25°C (68°F to 77°F) in many parts of the country. However, it's essential to note that "hot" in an English context may not be as hot as in some other countries, as England generally experiences milder summers.
Does England get very hot?
England is not known for extremely hot weather. While it can experience warm spells during the summer months, especially in July and August, it rarely reaches the extreme heat levels seen in some other parts of the world. The temperate maritime climate of England means that hot weather is relative, and temperatures rarely soar to levels considered "very hot" in a global context. Heatwaves do occur from time to time, but they are typically of shorter duration and not as intense as in some other countries.