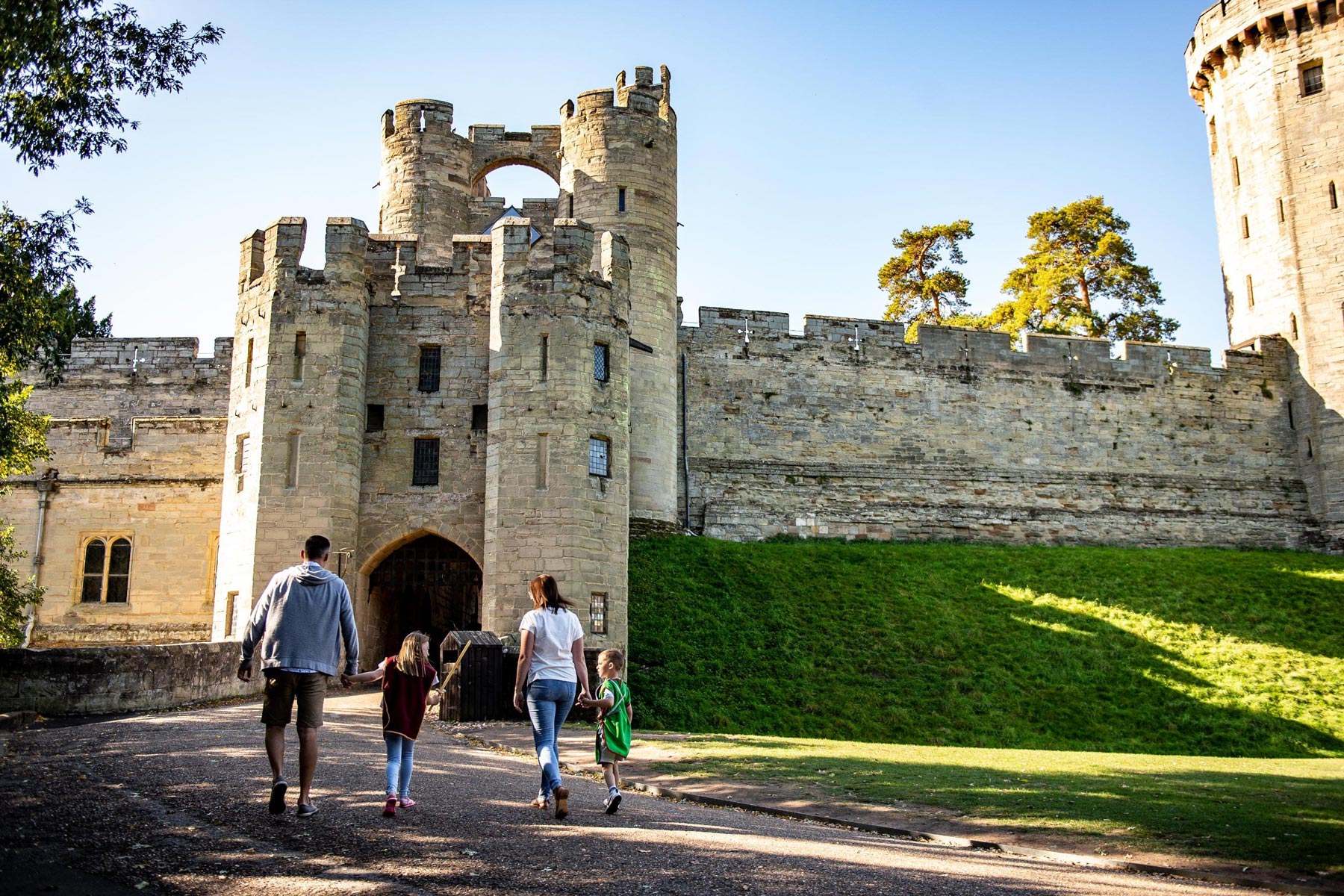 Warwick Castle History & Facts
This article was created by a dedicated and authentic team of passionate travelers from the PTA Team, who are not only experienced travel experts but also proud members of the World Travel & Tourism Council (WTTC). Our sole purpose is to assist and support fellow travelers in planning their tours with utmost care and precision. With exclusive information, valuable insights, and meticulous analysis, we strive to provide high-quality content that leaves no room for mistakes. Count on us to deliver comprehensive destination reports and all the necessary information to ensure an exceptional and well-planned travel experience for you. Learn More
Article Table of Content
Discover the captivating allure of Warwick Castle one of the best castles in England 2023, a medieval fortress steeped in history and nestled in the picturesque town of Warwick, England. With a legacy dating back to its construction by William the Conqueror in 1068, this magnificent castle offers visitors a glimpse into the past through its well-preserved architecture and immersive experiences. Towering battlements, imposing walls, and intricate details showcase the castle's architectural prowess, while its fascinating history unfolds through tales of battles, royal residents, and strategic importance. Whether you're drawn to its captivating stories, impressive architecture, or a desire to immerse yourself in medieval heritage, Warwick Castle promises an unforgettable journey into the heart of England's history.
In this article, we will delve into the grandeur and historical significance of Warwick Castle, a medieval fortress that stands as a testament to England's rich heritage. Step into the past as we explore the awe-inspiring architecture, delve into its storied history, and uncover the range of activities and attractions awaiting visitors within its majestic walls.

Location and How to Get Warwick Castle
Warwick Castle is conveniently situated in the heart of Warwick, a historic town in Warwickshire, England. Located on a bend of the River Avon, the castle offers a picturesque setting that enhances its allure.
If you're traveling by car, Warwick Castle is easily accessible via the M40 motorway. Simply take junction 15 if you're coming from London or junction 13 if you're approaching from Birmingham. Ample parking facilities are available near the castle, making it convenient for visitors.
For those opting for public transportation, Warwick train station is the closest railway station, located just a short walk away from the castle. Regular train services connect Warwick to major cities like London, Birmingham, and Manchester. From the train station, follow the signposted pedestrian route that leads directly to the castle.
Several bus services also operate to and from Warwick, providing an alternative mode of transport. The castle is within walking distance from the town center, so it's easy to navigate on foot.
With its central location and well-connected transportation options, reaching Warwick Castle is a breeze, allowing visitors to embark on a memorable journey through history.

Warwick Castle History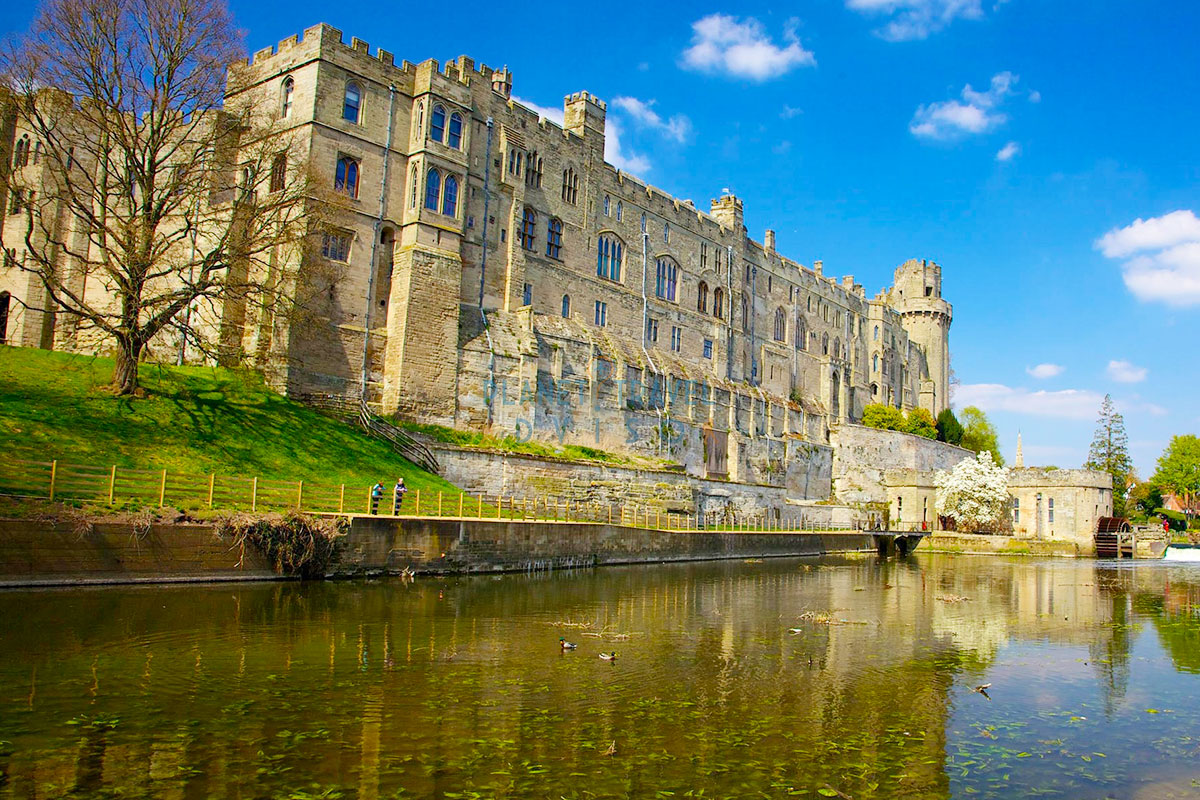 The history of Warwick Castle stretches back over a thousand years, with its origins dating to the time of William the Conqueror in 1068. Initially built as a motte-and-bailey castle, it was strategically positioned to guard the River Avon and the road to London.
During the centuries that followed, the castle underwent several transformations and expansions. In the 12th century, Henry de Beaumont, the first Earl of Warwick, reconstructed the castle in stone, fortifying its defenses and creating a formidable stronghold. The castle became the seat of the powerful Beaumont family, later known as the Earls of Warwick.
In the 14th century, under the ownership of Thomas de Beauchamp, the castle witnessed a period of prosperity and cultural development. Thomas hosted lavish feasts, tournaments, and entertained notable figures like King Richard II and Geoffrey Chaucer. The castle's architectural elements were enhanced, including the construction of the iconic Guy's Tower, which stands tall to this day.
Warwick Castle played a significant role in the Wars of the Roses during the 15th century. It was besieged twice, first by the Yorkists and then by the Lancastrians. Richard Neville, known as the "Kingmaker," famously held control of the castle during these turbulent times.
In the 17th century, Warwick Castle underwent a transformation into a stately home when Sir Fulke Greville inherited it. He converted the medieval fortress into a luxurious residence, adding elegant Elizabethan and Jacobean features. The Greville family owned the castle for generations until it was eventually purchased by the Tussauds Group in 1978.
Today, Warwick Castle stands as a magnificent example of medieval and Elizabethan architecture. Its rich history is showcased through the castle's various exhibitions, stunning interiors, and engaging attractions. Visitors can explore the Great Hall, State Rooms, and dungeons, gaining insights into the lives of its illustrious inhabitants and experiencing the castle's storied past firsthand.

Warwick Castle Ticket Prices & Opening Times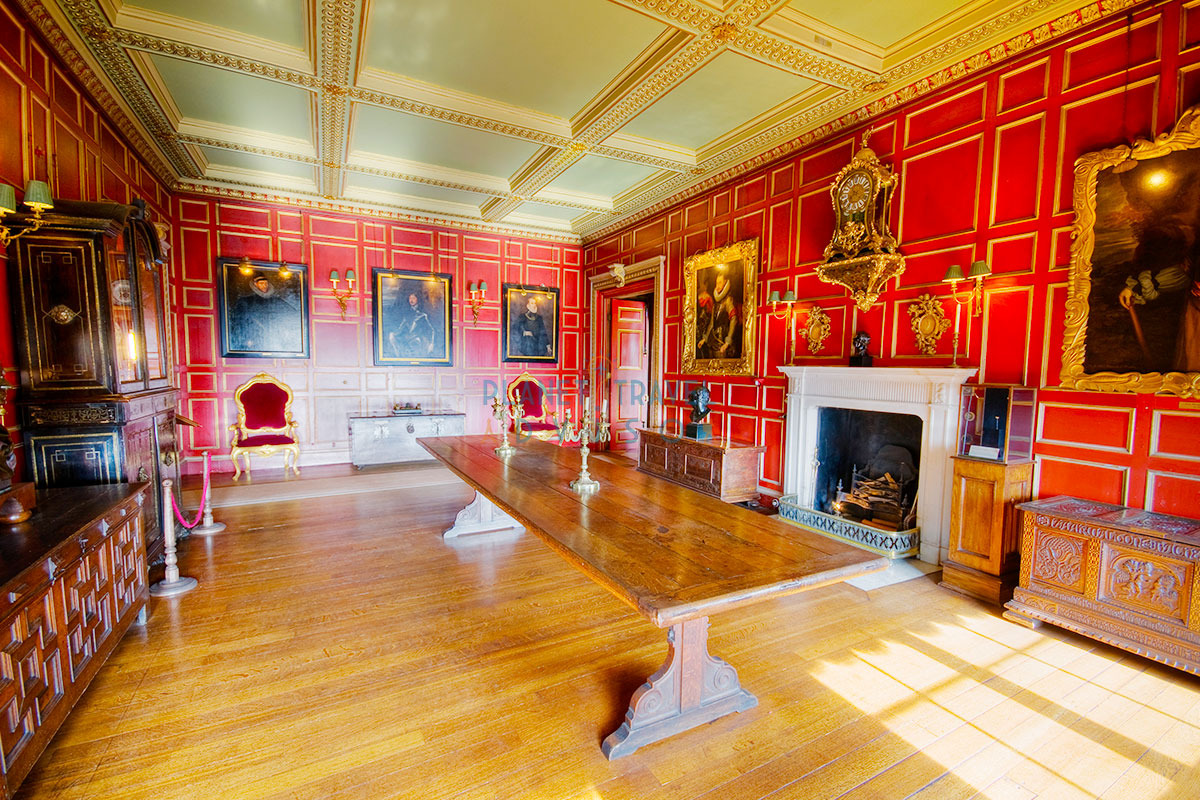 When planning a visit to Warwick Castle, it's essential to be aware of the ticket prices and opening times to ensure a smooth and enjoyable experience.
Ticket prices for Warwick Castle vary depending on factors such as age, time of visit, and additional add-ons. It is recommended to check the official Warwick Castle website or contact the castle directly for the most up-to-date information on ticket prices and any available discounts. They often offer options for individual tickets, family passes, or combination tickets that include access to other nearby attractions.
As for opening times, Warwick Castle generally operates year-round, with slight variations depending on the season. The castle typically opens its gates in the morning, allowing visitors ample time to explore its attractions, exhibitions, and stunning grounds. Closing times can vary, so it's advisable to check the castle's official website or contact them directly for the specific opening and closing times during your intended visit.
Being aware of the ticket prices and opening times beforehand will help you plan your itinerary effectively and make the most of your visit to Warwick Castle.

Warwick Castle Architecture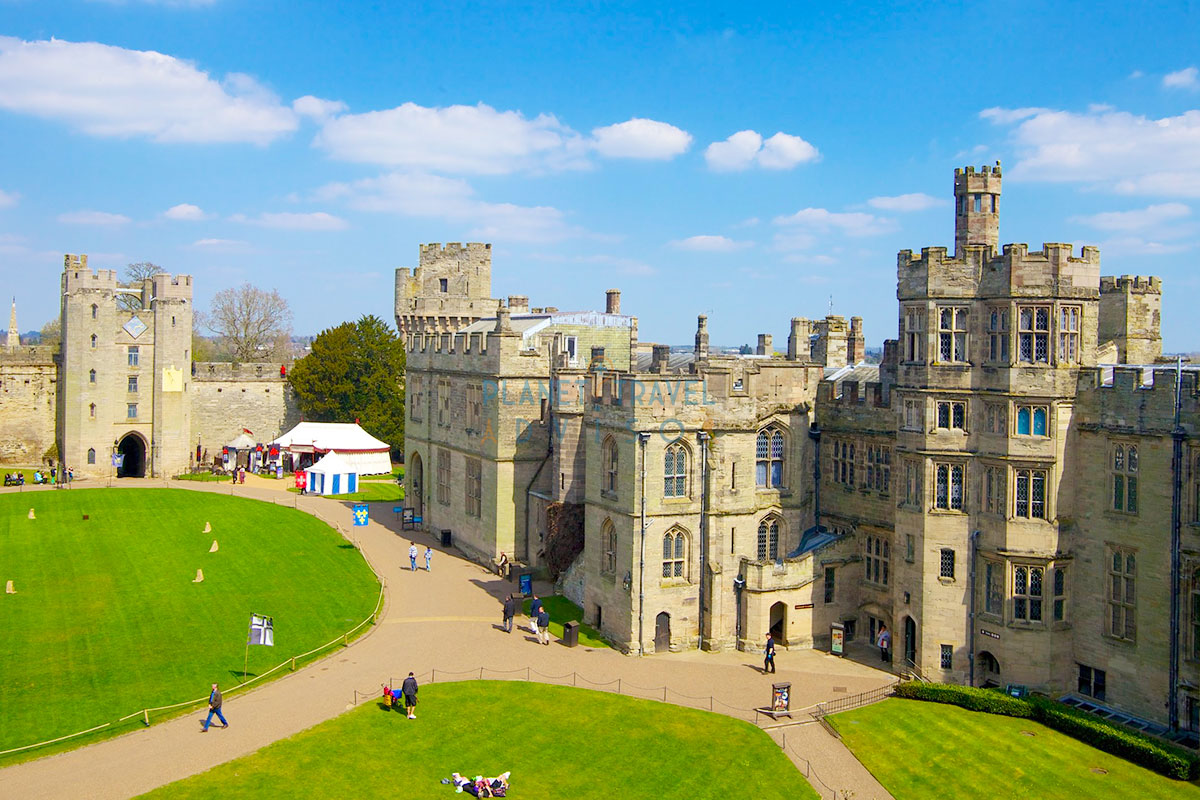 The architecture of Warwick Castle is a captivating blend of medieval fortifications and later additions that showcase the castle's evolution through the centuries. The castle's imposing structure and intricate details make it a remarkable example of architectural prowess.
The earliest section of the castle, built in the 11th century, featured a motte-and-bailey design with a wooden keep on a raised mound. Over time, the castle was expanded and fortified with stone structures, creating a more formidable stronghold.
One of the most iconic architectural features of Warwick Castle is Guy's Tower, a massive 39-meter-high cylindrical tower. Originally constructed in the 14th century, it served as a defensive structure and later as a lavish residence. The tower boasts panoramic views of the surrounding countryside and stands as a symbol of the castle's grandeur.
The castle's exterior is adorned with numerous battlements, towers, and ramparts, adding to its imposing presence. The Barbican, a fortified gatehouse, and the impressive Caesar's Tower are other notable architectural elements that contribute to the castle's allure.
In the 17th century, Warwick Castle underwent a transformation into a stately home. The addition of Elizabethan and Jacobean architectural features brought a touch of elegance to the castle's interiors. Visitors can explore lavishly decorated rooms, including the Great Hall, State Rooms, and the stunning Cedar Drawing Room.
Warwick Castle's architectural blend of medieval fortifications and later period additions offers visitors a fascinating glimpse into the castle's rich history and the changing architectural styles over time.

Activities to Do in Warwick Castle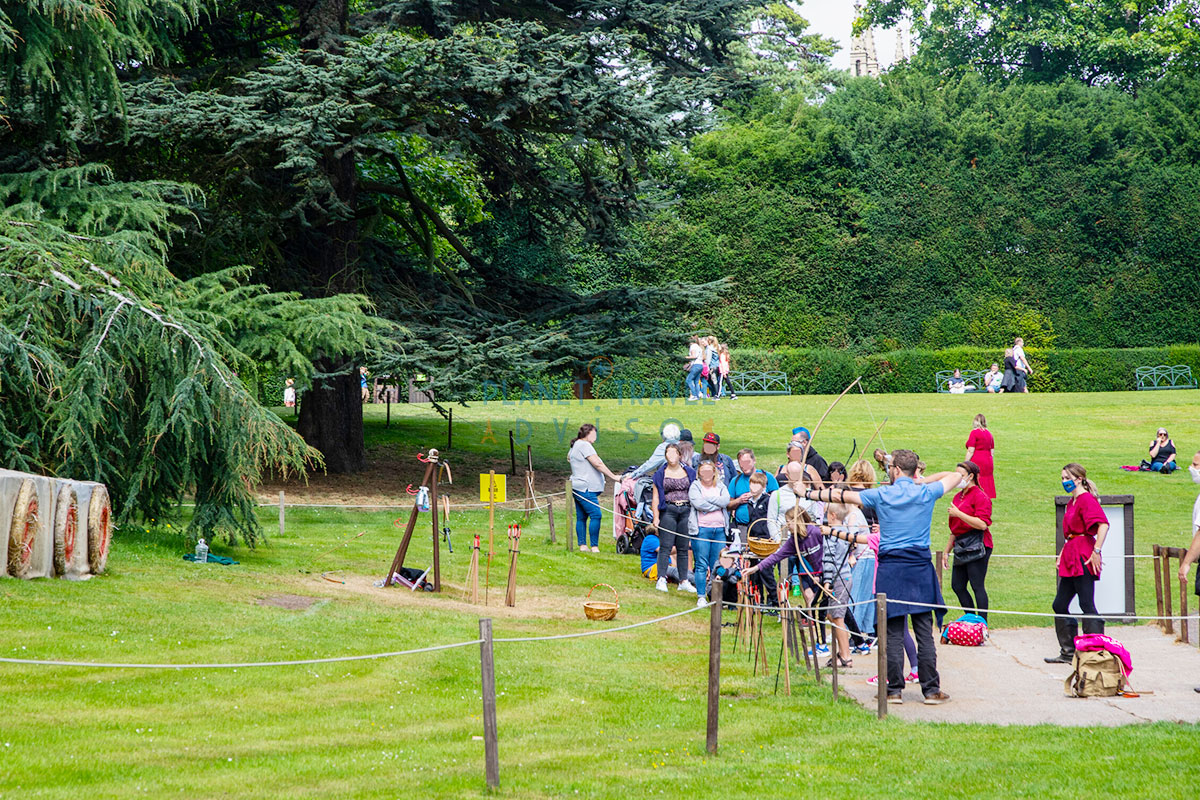 Warwick Castle offers a wide array of engaging activities that cater to visitors of all ages. Whether you're a history enthusiast, an adventure seeker, or simply looking for family-friendly entertainment, there is something for everyone to enjoy within the castle grounds. Here are some notable activities to experience:
Castle Tours: Embark on a guided tour to explore the castle's rich history, captivating stories, and hidden corners. Knowledgeable guides bring the castle to life with tales of battles, royal inhabitants, and fascinating anecdotes.

Dungeon Experience: Brace yourself for an immersive journey into the dark and eerie Warwick Castle Dungeon. Encounter live actors, special effects, and gripping storytelling as you navigate through the castle's sinister past.

Daily Shows and Demonstrations: Witness spectacular shows and demonstrations that showcase medieval skills, including archery, falconry, and jousting. Marvel at the skilled knights in action and experience the thrill of historical reenactments.

Horrible Histories Maze: Step into the Horrible Histories Maze, inspired by Terry Deary's best-selling book series. Get lost in time as you navigate through winding paths, interactive games, and entertaining challenges.

Princess Tower: Young visitors can immerse themselves in a world of fantasy and royalty in the Princess Tower. Join Princess Felice and her friends for interactive storytelling, singing, and dancing.

Castle Grounds and Gardens: Take a leisurely stroll through the beautifully landscaped gardens surrounding the castle. Admire the breathtaking views, explore the Peacock Garden, and relax in the tranquil ambiance.

The Mighty Trebuchet: Witness the power of the mighty trebuchet, one of the largest siege engines in the world. Marvel as it launches projectiles high into the sky, demonstrating medieval warfare techniques.
These are just a few highlights of the myriad activities available at Warwick Castle. Plan your visit accordingly to make the most of your time and create unforgettable memories within the castle's enchanting atmosphere.
For more captivating insights into the incredible things to do in England, explore comprehensive travel guides, browse stunning photo galleries, and delve into personal travel accounts. Let England ignite your wanderlust.

Best Time to Visit Warwick Castle 2023/2024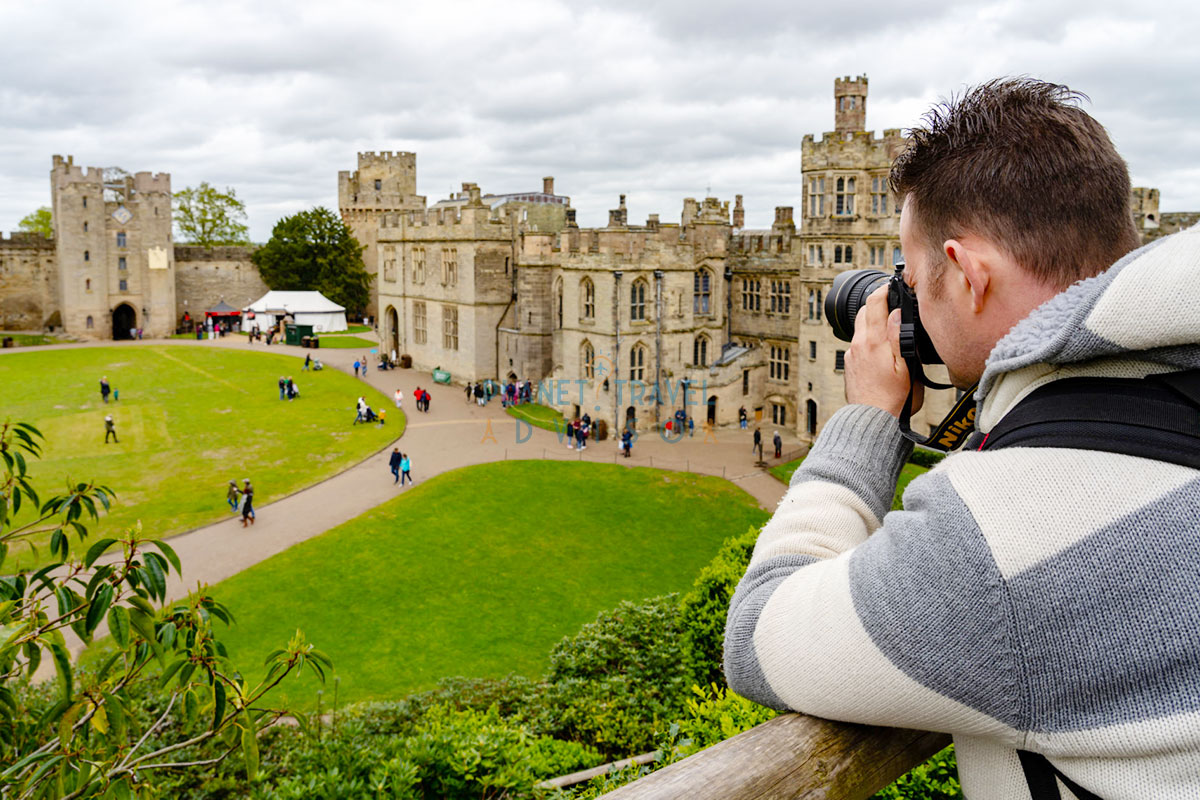 The best time to visit Warwick Castle is during the spring and summer months, from April to September, when the weather is generally pleasant and the castle grounds are in full bloom. This period offers longer daylight hours, making it ideal for exploring the outdoor attractions and enjoying the castle's beautiful gardens. Additionally, the castle hosts various special events and shows during the summer season, adding to the overall experience. It is advisable to check the castle's official website for specific event schedules and plan your visit accordingly. However, it's worth noting that Warwick Castle can get crowded during peak tourist seasons and school holidays, so visiting on weekdays or during quieter times of the day may provide a more enjoyable and less crowded experience.

Hotels Near Warwick Castle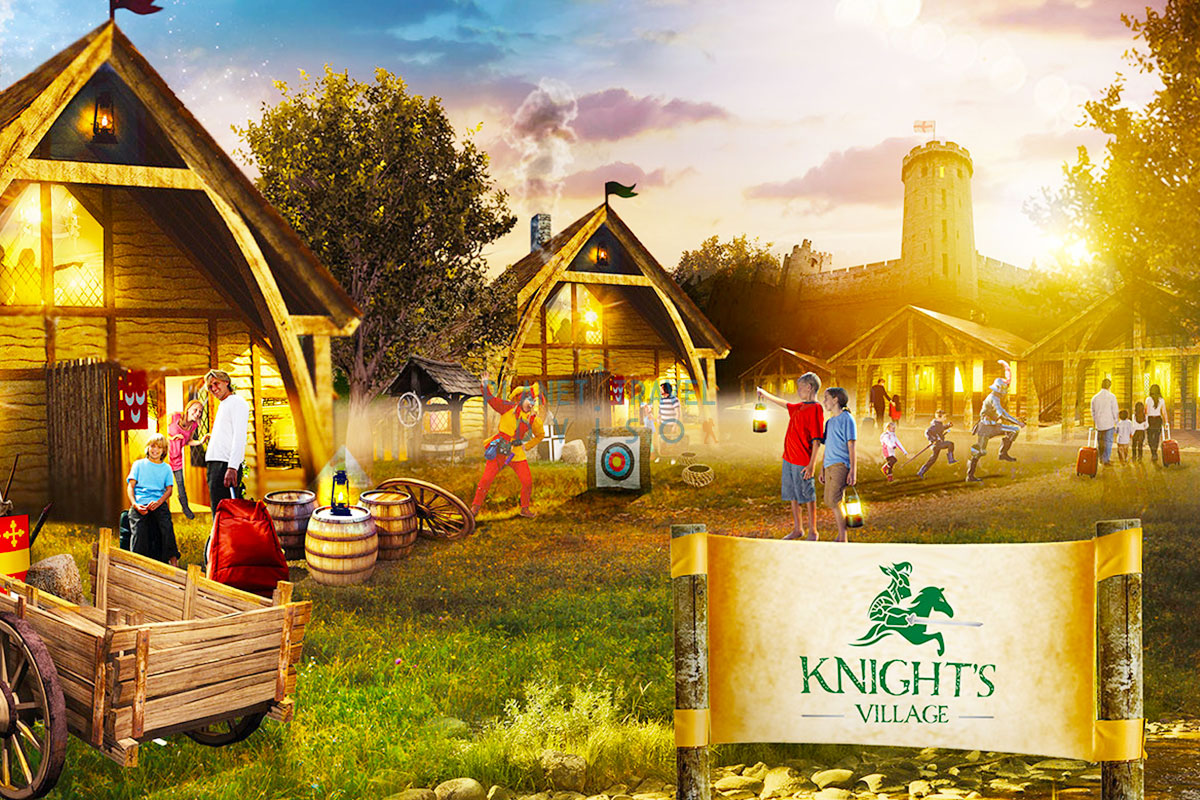 If you're looking for accommodation options in close proximity, there are several hotels available to suit various preferences and budgets. Here are a few hotels near Warwick Castle that you may consider:
Warwick Castle Knight's Village: Experience the ultimate medieval getaway by staying in the Knight's Village, located right on the castle grounds. These themed lodges offer a unique and immersive experience, perfect for families or those seeking an extraordinary stay.

The Warwick Arms Hotel: Situated just a short distance from the castle, The Warwick Arms Hotel offers comfortable rooms and a cozy ambiance. This historic hotel combines modern amenities with traditional charm, providing a convenient and welcoming place to stay.

The Rose and Crown: Located in the heart of Warwick, The Rose and Crown is a charming boutique hotel with elegantly furnished rooms. With its central location, it provides easy access to the castle, along with nearby shops, restaurants, and attractions.

The Globe: Situated in a 17th-century building, The Globe offers a unique blend of history and contemporary comfort. This boutique hotel features individually styled rooms, a restaurant, and a bar, making it a convenient and stylish choice for visitors.

Hilton Warwick / Stratford-upon-Avon: Situated a short drive away, this modern hotel offers comfortable rooms, excellent amenities, and a convenient location for exploring both Warwick Castle and nearby Stratford-upon-Avon.
These are just a few examples of hotels near Warwick Castle, offering a range of options to suit different preferences and budgets. It is advisable to check availability, prices, and book in advance to secure your preferred accommodation for a memorable stay near this historic landmark.

Parking Near Warwick Castle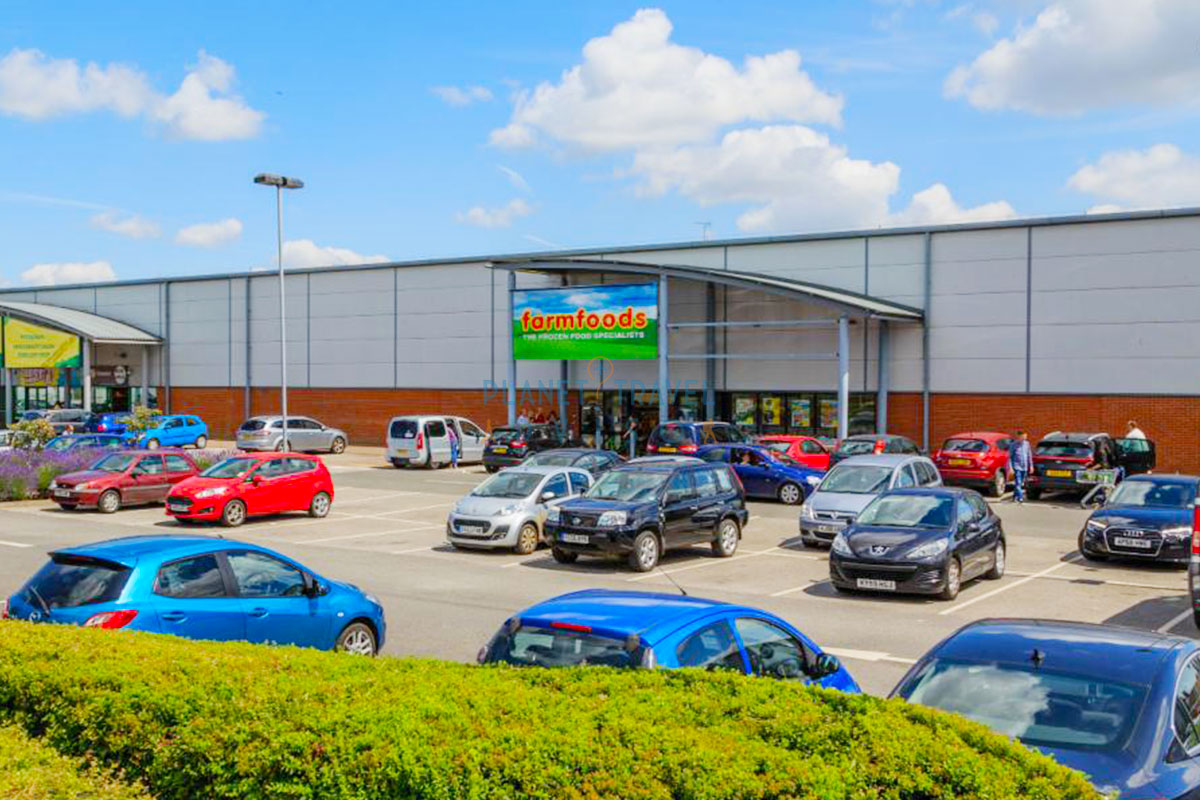 When visiting Warwick Castle, there are several parking options available in close proximity to ensure a convenient and hassle-free experience. Here are a few parking options near Warwick Castle:
St. Nicholas Park Car Park: Located within walking distance of Warwick Castle, St. Nicholas Park Car Park offers ample parking spaces for visitors. It is conveniently situated near the River Avon and provides easy access to the castle grounds.

Warwick Castle Car Park: Warwick Castle itself has its own dedicated car park for visitors. This parking area is situated on-site, allowing for quick and convenient access to the castle. However, availability may be limited, especially during peak times, so it is advisable to arrive early.

Warwick Town Centre Car Parks: Warwick town center offers various car parks that are within walking distance of Warwick Castle. Examples include Westgate Car Park, Linen Street Car Park, and Barrack Street Car Park. These parking facilities provide options for those looking to explore the town as well as visit the castle.
It is recommended to check the specific parking regulations, fees, and availability of these parking options before your visit. Additionally, during busy periods, it is advisable to arrive early or consider alternative modes of transportation, such as public transport, to ensure a smooth and enjoyable visit to Warwick Castle.

Interesting Ten Facts about Warwick Castle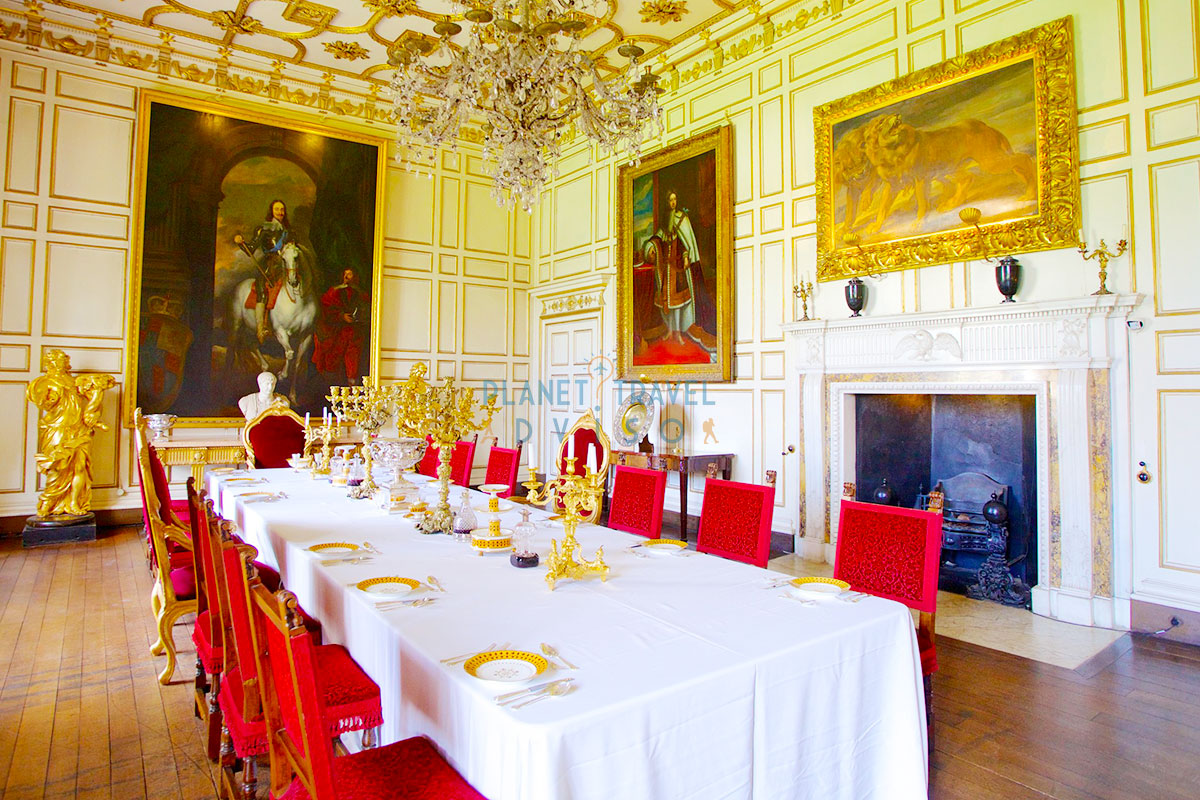 Oldest Inhabited Castle: Warwick Castle is known for being one of the oldest inhabited castles in the United Kingdom, with a history dating back over 1,000 years.

William the Conqueror's Influence: The castle was originally built by William the Conqueror in 1068 as a motte-and-bailey castle, making it a significant historical site.

Historic Owners: Warwick Castle was owned by the powerful Beauchamp family for nearly 400 years, and later by the Greville family. It is now managed by the Merlin Entertainments Group.

Famous Castle Defender: Richard Neville, known as the "Kingmaker," famously held control of Warwick Castle during the Wars of the Roses in the 15th century.

Impressive Defensive Structures: The castle boasts an array of defensive features, including massive walls, battlements, towers, and a formidable gatehouse.

Longbow Collection: Warwick Castle is home to the world's largest collection of medieval longbows, with over 900 on display.

Ghostly Legends: The castle is said to be haunted by several ghosts, including the spirits of Sir Fulke Greville and a young woman named Moll Bloxham.

Guinness World Record: In 2001, Warwick Castle set a Guinness World Record for the largest trebuchet (a type of siege engine) ever built, which stands over 18 meters tall.

Film and Television Location: Warwick Castle has served as a backdrop for numerous films and television shows, including "Robin Hood: Prince of Thieves" and "Doctor Who."

Magnificent Interiors: The castle's interior features stunning rooms, including the Great Hall, State Rooms, and the Cedar Drawing Room, showcasing the lavishness of its past residents.
These fascinating facts only scratch the surface of the rich history and intriguing features that make Warwick Castle a truly remarkable landmark.

Conclusion
In conclusion, Warwick Castle stands as a testament to England's rich history and architectural splendor. With its ancient origins, captivating stories, and immersive experiences, it remains a must-visit destination for history enthusiasts and castle admirers alike.