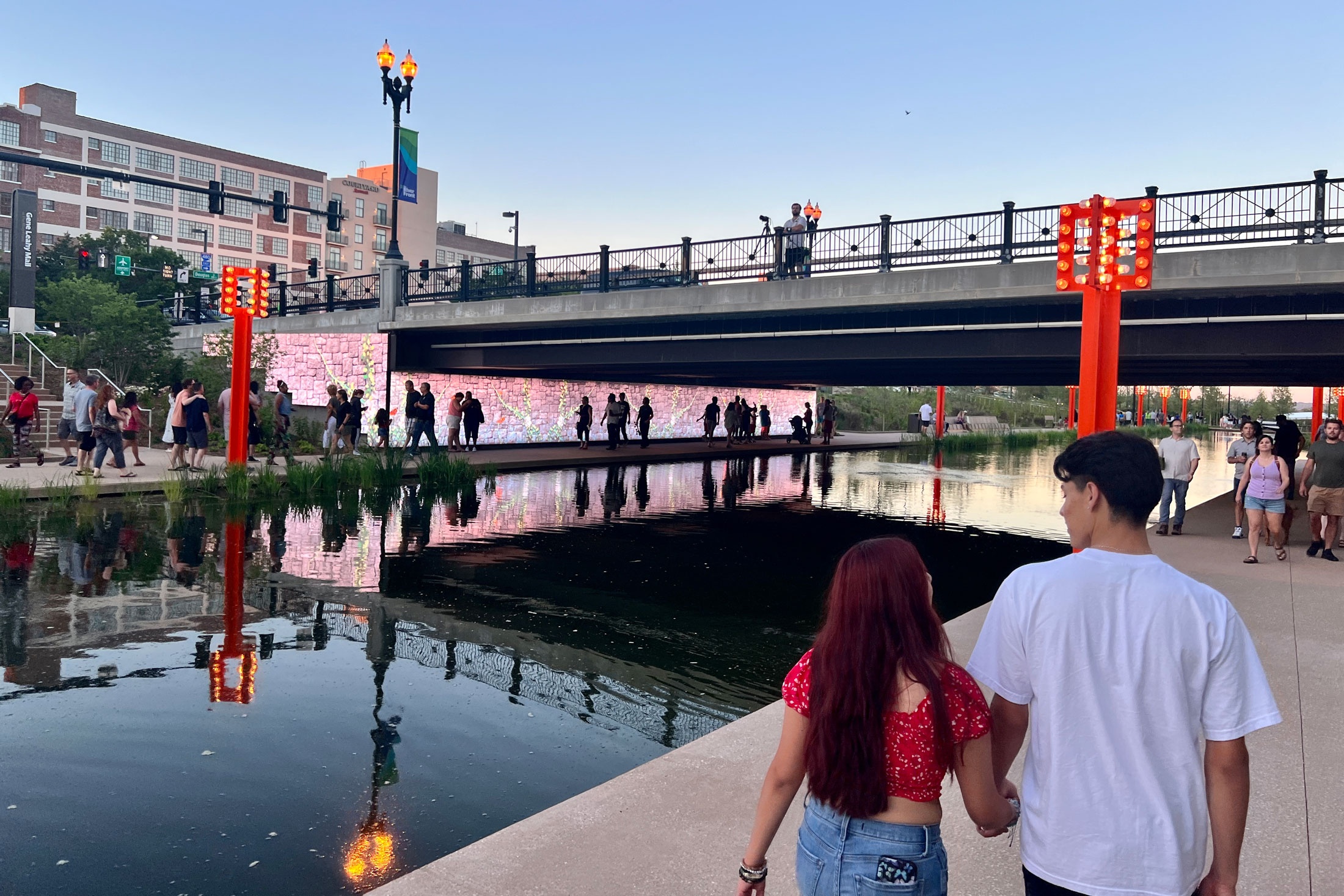 15 Interesting Facts about Omaha, Nebraska
This article was created by a dedicated and authentic team of passionate travelers from the PTA Team, who are not only experienced travel experts but also proud members of the World Travel & Tourism Council (WTTC). Our sole purpose is to assist and support fellow travelers in planning their tours with utmost care and precision. With exclusive information, valuable insights, and meticulous analysis, we strive to provide high-quality content that leaves no room for mistakes. Count on us to deliver comprehensive destination reports and all the necessary information to ensure an exceptional and well-planned travel experience for you. Learn More
Article Table of Content
Nestled in the heartland of the United States, Omaha reveals a tapestry of natural beauty and urban charm. This captivating city flourishes along the majestic Missouri River, offering scenic vistas that enthrall the senses. As the seasons dance, Omaha dons different attires, showcasing blooming cherry blossoms in spring, lush green parks in summer, fiery hues of autumn foliage, and serene snow-covered landscapes in winter.
Strolling through its tree-lined streets, one discovers the harmonious blend of modern architecture and historic landmarks. With picturesque parks, serene lakes, and vibrant gardens, Omaha invites residents and visitors alike to indulge in outdoor pursuits and bask in its tranquil ambiance. Beyond its visual allure, Omaha emanates a warmth that lies within its friendly neighborhoods, bustling markets, and thriving arts and cultural scene. Here are the top 15 facts about Omaha:

1. Omaha is Nebraska's Largest City
Omaha, nestled in the heart of Nebraska, proudly holds the title of being the largest city in the state. With a population surpassing 480,000 residents, Omaha stands as a bustling urban center that offers a diverse range of opportunities and experiences.
As the economic and cultural hub of Nebraska, Omaha boasts a thriving business landscape, attracting major corporations and providing ample employment prospects. The city's strategic location along the Missouri River has historically played a crucial role in its growth and prosperity, facilitating trade and transportation.
Omaha's vibrant downtown skyline is a testament to its urban development and architectural prowess. The cityscape encompasses a mix of modern skyscrapers, historic landmarks, and charming neighborhoods, each contributing to the unique character of Omaha.
Beyond its impressive size, Omaha is renowned for its rich cultural heritage. The city hosts a vibrant arts scene, with numerous theaters, galleries, and music venues offering a diverse array of performances and exhibits. The annual Omaha Summer Arts Festival, showcasing local and national talent, is a highlight for art enthusiasts.
Omaha is also celebrated for its world-class dining, with a wide range of culinary options ranging from farm-to-table establishments to ethnic cuisines. The city takes pride in its local breweries, craft beer culture, and culinary festivals, making it a haven for food and beverage enthusiasts.
Ready to explore the best of Omaha? Discover more about the top things to do in Omaha city, from its famous landmarks to its thriving cultural scene.

2. Omaha Serves as a Gateway to the West
Omaha, known as the "Gateway to the West" holds a significant place in American history as a crucial transportation and exploration hub during the westward expansion of the United States. Situated along the Missouri River, Omaha played a pivotal role in connecting the eastern and western parts of the country.
During the 19th century, Omaha became a bustling center for trade, commerce, and transportation. It served as a starting point for various westward expeditions, including the historic Lewis and Clark expedition, which embarked on its journey from Council Bluffs, just across the river from Omaha.
Omaha's strategic location made it an ideal location for the construction of the First Transcontinental Railroad. The completion of the railroad in 1869 further solidified Omaha's position as a gateway, linking the east coast to the western frontier. This transformative project opened up new opportunities for settlers, pioneers, and entrepreneurs seeking fortune and a fresh start in the West.
Today, Omaha continues to serve as a vital transportation hub. Eppley Airfield, located in Omaha, is a major regional airport connecting travelers from across the country and beyond. The city is intersected by several major interstate highways, facilitating the movement of goods and people.

3. Omaha is Home to Henry Doorly Zoo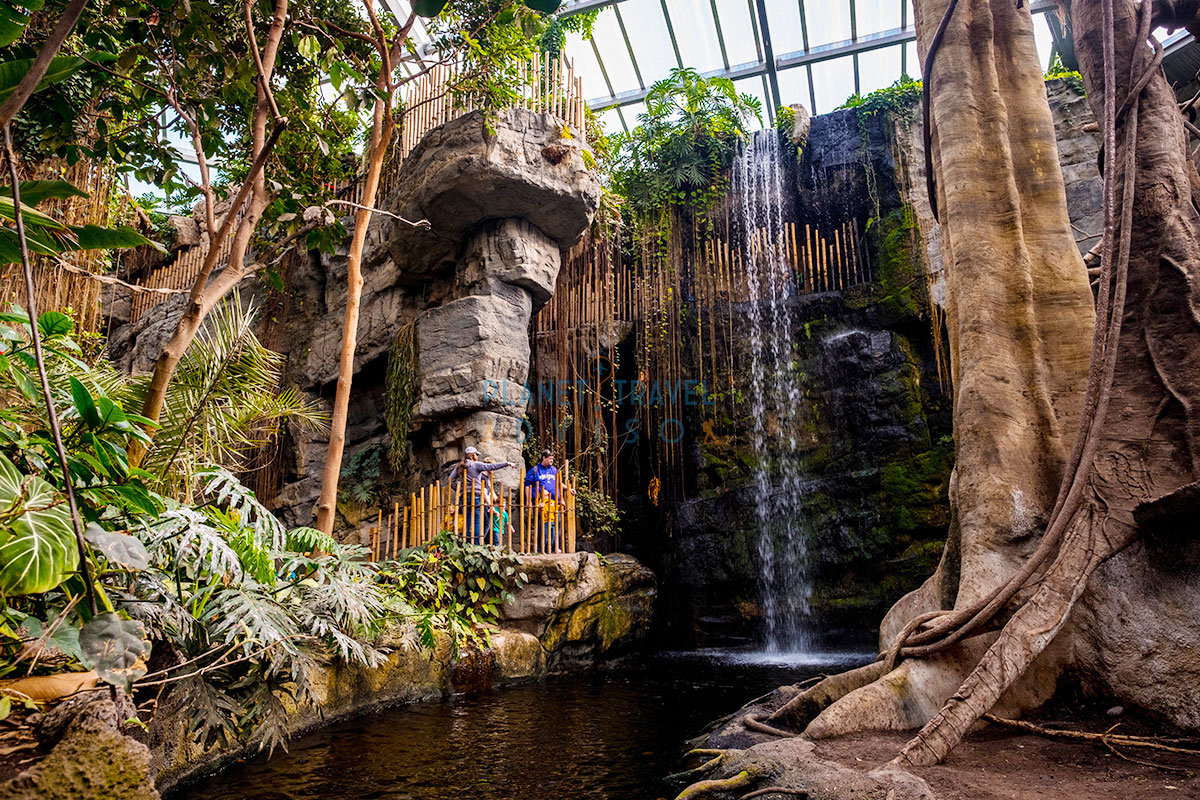 Omaha takes great pride in being the cherished home of the world-renowned Henry Doorly Zoo. Renowned for its exceptional exhibits and conservation efforts, the zoo has become a must-visit destination for locals and tourists alike.
Henry Doorly Zoo is widely recognized for its commitment to providing an immersive and educational experience for visitors of all ages. Spanning over 130 acres, the zoo boasts an impressive collection of more than 17,000 animals representing nearly 1,000 species from around the globe.
One of the zoo's most iconic features is the Lied Jungle, an expansive indoor rainforest exhibit that replicates the sights and sounds of tropical environments. Visitors can stroll through lush foliage, encounter exotic wildlife, and even experience a thunderstorm simulation, creating an unforgettable sensory adventure.
Another beloved attraction is the Desert Dome, the world's largest indoor desert. This geodesic dome houses a diverse array of desert plants and animals, including meerkats, tortoises, and venomous reptiles. The stunning architecture and carefully recreated desert habitats offer a captivating glimpse into these arid ecosystems.
Plan your visit to Omaha Zoo and experience unforgettable moments amidst fascinating wildlife. Discover the best time to explore Henry Doorly Zoo and Aquarium this world-renowned attraction, where you can witness incredible exhibits and engage with diverse animal species.

4. Omaha is Warren Buffett's Birthplace
Omaha proudly holds the distinction of being the birthplace of one of the most successful investors and philanthropists in history, Warren Buffett. Born on August 30, 1930, Buffett's humble beginnings in Omaha have had a profound impact on the city's identity and legacy.
Warren Buffett, often referred to as the "Oracle of Omaha," is the chairman and CEO of Berkshire Hathaway, a multinational conglomerate holding company based in Omaha. His investment prowess and financial acumen have made him one of the wealthiest individuals in the world.
Buffett's Omaha roots have influenced his approach to business and life. Known for his down-to-earth demeanor and frugal lifestyle, he has maintained strong ties to his hometown throughout his career. Despite his immense success, Buffett has remained deeply connected to the community, supporting local initiatives and philanthropic endeavors.
Moreover, Buffett's legacy extends beyond his financial achievements. He is revered for his commitment to ethical investing, long-term value creation, and philanthropy. As a signatory of the Giving Pledge, Buffett has pledged to donate the majority of his wealth to charitable causes, emphasizing the importance of giving back and making a positive impact on society.

5. Omaha Boasts a Vibrant Old Market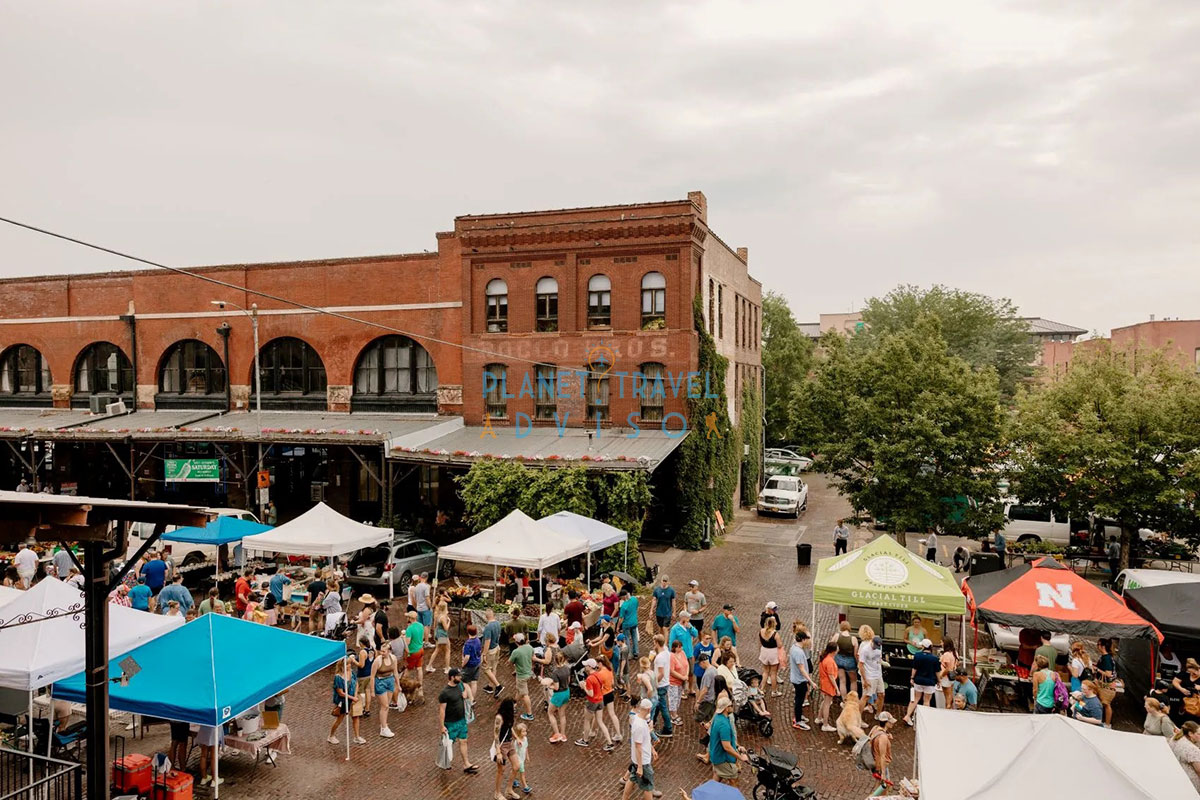 Omaha is celebrated for its vibrant and lively Old Market district, a historic neighborhood that has become a popular destination for locals and visitors alike. Known for its charming ambiance and unique character, the Old Market offers a diverse range of experiences, including shopping, dining, entertainment, and cultural attractions.
The Old Market district, situated in downtown Omaha, features beautiful brick-paved streets lined with restored warehouses and historic buildings that date back to the late 19th century. The architectural charm combined with the district's rich history creates a captivating atmosphere that transports visitors back in time.
One of the main draws of the Old Market is its eclectic mix of boutique shops, art galleries, and specialty stores. Visitors can explore a variety of unique shops offering everything from clothing, jewelry, and home décor to vintage finds and local crafts. The district's emphasis on local businesses and independent retailers adds to the area's distinct character. Looking for adult-friendly activities in Omaha? Get ready to experience the best of this vibrant city.

6. Omaha Hosts the College World Series
Omaha takes center stage as the proud host of the College World Series, one of the most prestigious and highly anticipated collegiate baseball tournaments in the United States. For more than seven decades, Omaha has been synonymous with this thrilling event, attracting baseball enthusiasts and players from around the country.
Each year, the best NCAA Division I baseball teams compete in a two-week tournament held at TD Ameritrade Park Omaha, a state-of-the-art baseball stadium located in downtown Omaha. This premier facility, specifically designed for baseball, offers a thrilling atmosphere and an unforgettable experience for players and fans alike.
The College World Series showcases the exceptional talent and fierce competition of college baseball. It is a culmination of the season-long efforts of teams vying for the opportunity to compete for the national championship title. The tournament features a double-elimination format, leading to the best-of-three championship series, where two teams battle it out for the ultimate victory.
Omaha's passion for the College World Series is evident throughout the city. The tournament attracts a diverse audience, including avid fans, families, and alumni, who come together to witness the intense games and support their favorite teams. The electrifying atmosphere, combined with the love for the sport, creates an incredible sense of camaraderie and excitement.

7. Omaha Houses Berkshire Hathaway HQ
Omaha proudly serves as the headquarters of Berkshire Hathaway, one of the world's most renowned multinational conglomerate holding companies. The presence of Berkshire Hathaway in Omaha has had a significant impact on the city's economy and reputation.
Led by legendary investor Warren Buffett, Berkshire Hathaway is known for its diverse portfolio of businesses spanning industries such as insurance, utilities, manufacturing, and retail. The company's headquarters in Omaha serves as the central hub for managing its vast array of subsidiaries and investments.
The presence of Berkshire Hathaway in Omaha has generated numerous employment opportunities and contributed to the city's economic growth. The company's operations employ a substantial workforce, ranging from finance professionals to executives, creating a significant impact on the local job market.

8. Omaha Showcases Joslyn Art Museum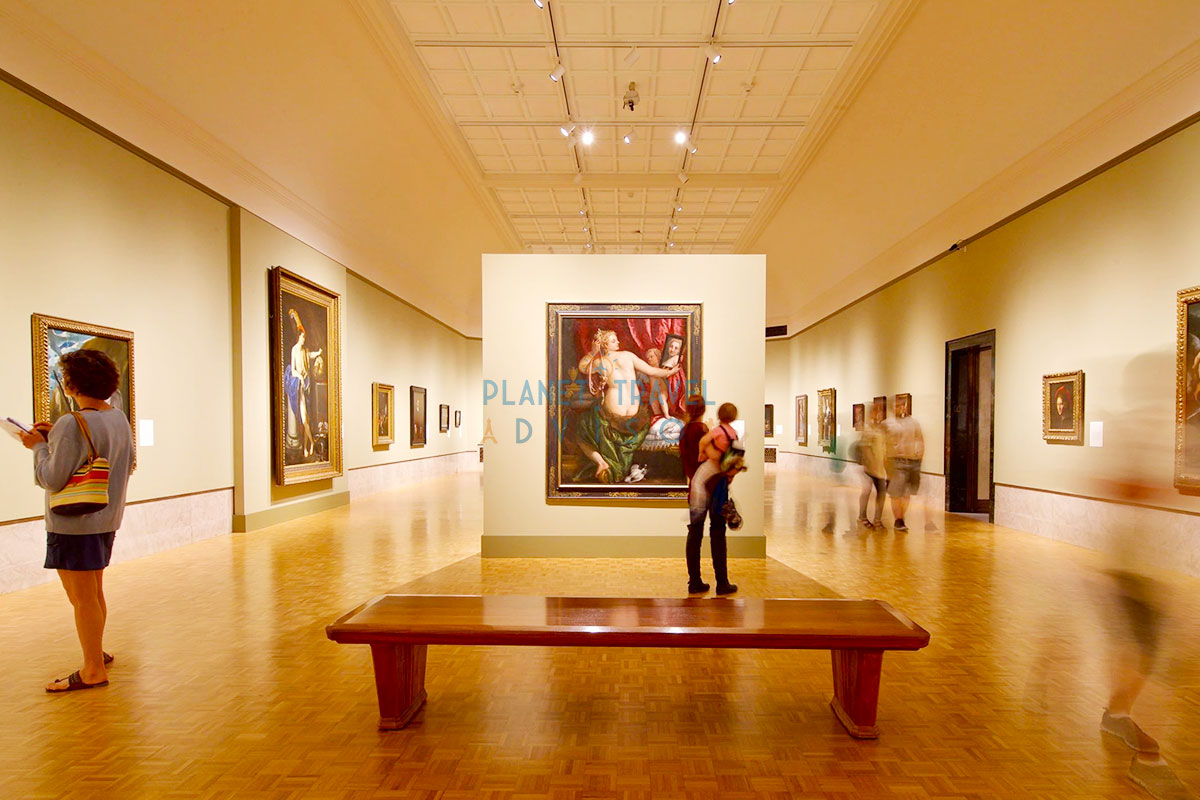 Omaha takes great pride in showcasing the renowned Joslyn Art Museum, a cultural gem that offers a captivating collection of artworks and enriching experiences for art enthusiasts and visitors from around the world.
The Joslyn Art Museum, located in the heart of Omaha, stands as a testament to the city's commitment to the arts and culture. The museum's striking architecture, designed in the Art Deco style, provides a visually stunning backdrop for the impressive collection it houses.
The museum's collection spans a wide range of artistic styles and periods, including European, American, and Native American art. Visitors can admire masterpieces by renowned artists such as Monet, Renoir, El Greco, and Rembrandt, among others. The museum's collection also includes significant works of modern and contemporary art, showcasing the evolving nature of artistic expression.
One of the highlights of the Joslyn Art Museum is its renowned sculpture garden, which features an outdoor display of magnificent sculptures set amidst beautiful landscaping. The garden provides a serene and contemplative space where visitors can appreciate the harmonious blend of art and nature.

9. Omaha Features Strategic Air Command
Omaha proudly features the Strategic Air Command (SAC), an integral part of the United States' military history and defense capabilities. SAC played a significant role during the Cold War era and continues to have a vital presence in Omaha.
Established in 1946, Strategic Air Command was responsible for the management and operation of the United States' long-range nuclear weapons. Omaha became the headquarters for SAC, showcasing the city's strategic importance in national defense. The command played a critical role in deterrence, maintaining a strong and ready nuclear force to protect the country and its allies.
One of the notable landmarks associated with SAC in Omaha is the Strategic Air Command & Aerospace Museum. Located near Offutt Air Force Base, the museum houses an extensive collection of aircraft, missiles, and space artifacts. Visitors can explore exhibits that highlight the history and technology behind strategic air power, offering a unique opportunity to learn about the nation's defense capabilities and the brave men and women who served.

10. Omaha Offers Missouri River Recreation
Omaha, situated along the picturesque Missouri River, offers abundant opportunities for outdoor recreation and leisure activities. The river serves as a natural playground, attracting residents and visitors alike to enjoy a variety of water-based pursuits and scenic beauty.
Boating enthusiasts find a haven in Omaha, as the Missouri River provides an ideal setting for sailing, motorboating, kayaking, and canoeing. With its calm waters and ample space, the river offers a tranquil escape for those seeking a peaceful day on the water. Boaters can explore the river's meandering channels, soak in the scenic views, and even dock at riverside parks for a picnic or relaxation.
Fishing enthusiasts also flock to the Missouri River in Omaha, known for its excellent fishing opportunities. The river is home to a wide variety of fish species, including catfish, bass, walleye, and more. Anglers can cast their lines from the riverbanks or venture out in boats to try their luck at reeling in a prized catch.

11. Omaha Has Eppley Airfield, a Regional Hub
Omaha is home to Eppley Airfield, a regional hub that serves as a crucial transportation gateway for the city and the surrounding region. As the largest airport in Nebraska, Eppley Airfield connects Omaha to domestic and international destinations, providing convenient travel options for both business and leisure travelers.
Eppley Airfield offers a wide range of flight options, with multiple airlines providing regular service to major cities across the United States and beyond. From Eppley, travelers can easily access destinations throughout the country, making it a convenient choice for both domestic and international connections.
The airport's modern facilities and amenities ensure a comfortable and efficient travel experience. Passengers can enjoy a variety of services, including dining options, shopping opportunities, and comfortable waiting areas. Eppley Airfield also provides car rental services, ground transportation options, and ample parking facilities, catering to the diverse needs of travelers.

12. Omaha Holds an Annual Summer Arts Festival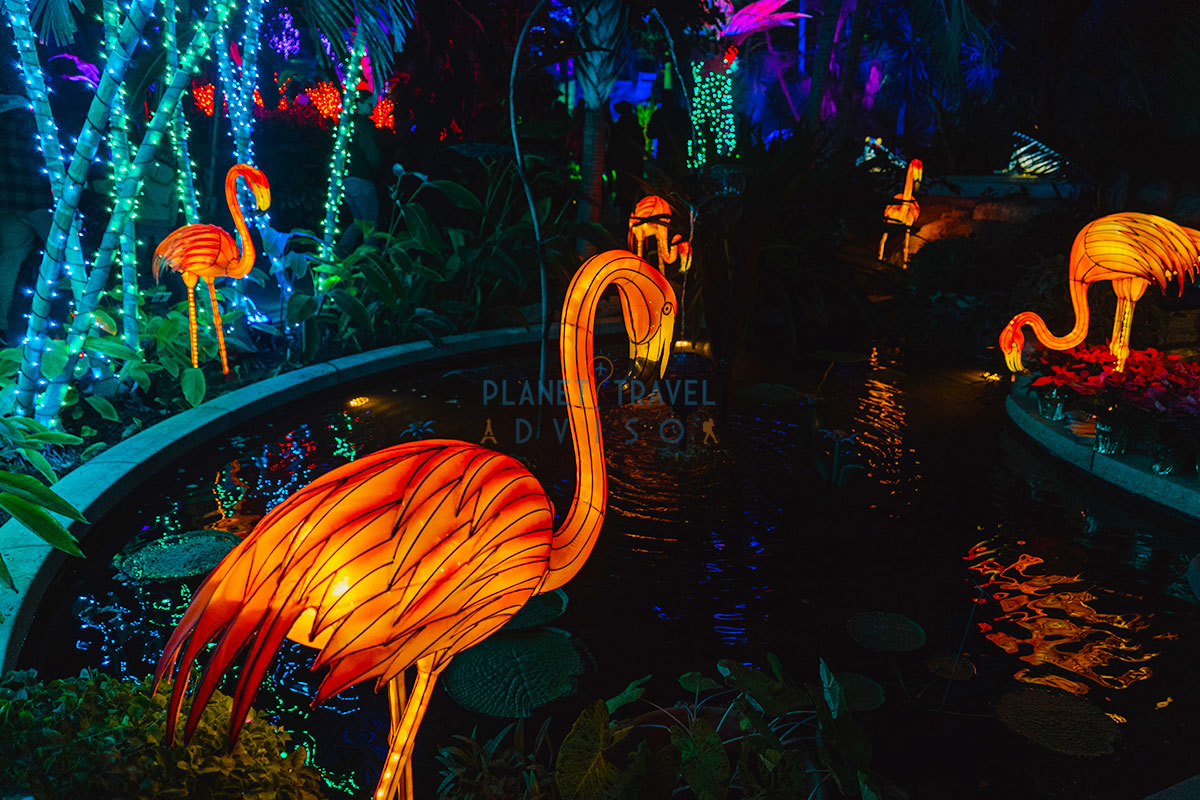 Omaha embraces the spirit of creativity and cultural expression with its highly anticipated annual Summer Arts Festival. This vibrant event showcases a diverse array of artistic disciplines, performances, and interactive activities, captivating the city and attracting visitors from near and far.
The Omaha Summer Arts Festival is a multi-day extravaganza that celebrates the arts in all its forms. The festival transforms the downtown streets into a lively outdoor gallery, featuring artwork displays by talented local and national artists. From paintings and sculptures to photography and mixed media, the festival offers a unique opportunity to appreciate and purchase exceptional works of art.
Beyond visual arts, the festival showcases a rich tapestry of performing arts. Music fills the air as various stages come alive with live performances ranging from jazz and blues to classical and world music. Local and nationally recognized musicians and bands take the spotlight, captivating audiences with their captivating melodies and rhythms.

13. Maha Excels in Medical Research
Omaha is widely recognized for its excellence in medical research, housing esteemed institutions and pioneering advancements in healthcare. The city's commitment to cutting-edge research and innovation has positioned it as a hub for medical discovery and a leader in various fields of medicine.
One of the notable institutions in Omaha is the University of Nebraska Medical Center (UNMC), a world-class academic health science center. UNMC is renowned for its groundbreaking research, exceptional patient care, and robust educational programs. The medical center encompasses various institutes and centers specializing in areas such as cancer research, infectious diseases, regenerative medicine, and neuroscience.
UNMC's Fred & Pamela Buffett Cancer Center is an exceptional facility dedicated to cancer research, treatment, and prevention. It brings together a multidisciplinary team of researchers and clinicians who collaborate on innovative approaches to combat cancer and improve patient outcomes. The center's cutting-edge research programs and clinical trials contribute to advancements in cancer treatment and personalized medicine.
In addition to UNMC, Omaha is home to several other research institutions, including the Boys Town National Research Hospital, which focuses on pediatric healthcare and hearing research, and the Creighton University School of Medicine, which conducts research in various medical disciplines.

14. Omaha is Home to the Omaha Children's Museum
Nestled in Omaha's vibrant cultural scene is the Omaha Children's Museum, a beloved institution that delights and educates young minds. As a haven of imagination and exploration, the museum has become a cherished highlight for families and a pillar of the city's commitment to early childhood education.
The Omaha Children's Museum offers a multitude of interactive exhibits and hands-on activities, carefully curated to engage children in a world of wonder. From science and technology showcases to artistic endeavors and imaginative play areas, the museum provides a rich and diverse learning environment that sparks curiosity and encourages creativity.
Children can embark on exciting adventures as they explore exhibits that range from building and construction zones to nature and wildlife encounters. They can unleash their inner scientists in dedicated discovery areas, conduct experiments, and observe the wonders of the natural world. The museum also features a variety of themed play spaces, stimulating the imagination and promoting social interaction among young visitors.
The Omaha Children's Museum is more than just a place for play—it is a center for learning and growth. The museum offers educational programs, workshops, and events that cater to children of all ages, providing them with unique opportunities to develop their cognitive, motor, and social skills. Whether attending art classes, participating in science experiments, or engaging in storytelling sessions, children are immersed in a world of hands-on learning that nurtures their curiosity and fosters a love for knowledge.

15. Omaha Embraces Sports and Culture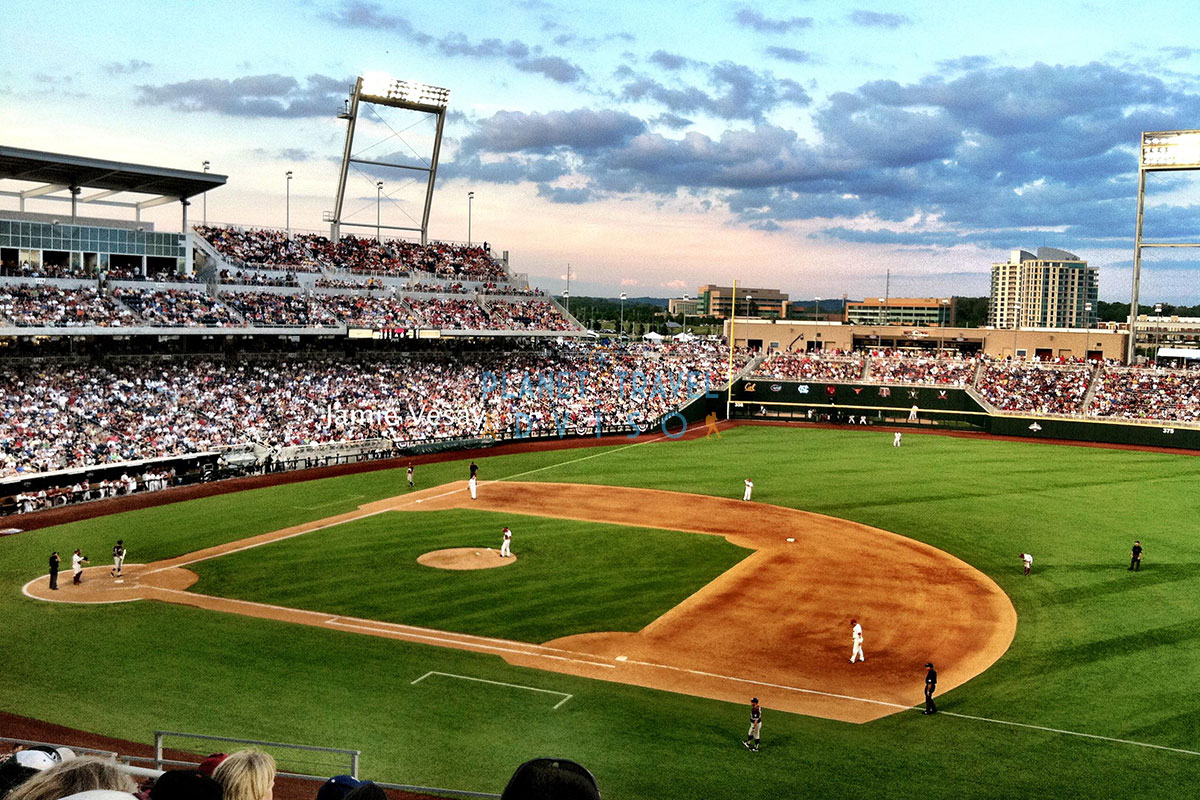 Omaha is a city that wholeheartedly embraces both sports and culture, fostering a vibrant atmosphere where residents and visitors can indulge in a diverse range of athletic and artistic pursuits.
When it comes to sports, Omaha has a rich sporting culture that captivates its residents. The city is home to the NCAA Division I Creighton Bluejays basketball team, known for their passionate fan base and thrilling games at the CHI Health Center Omaha. Baseball fans can also rejoice as Omaha hosts the College World Series, a highly anticipated collegiate baseball tournament that draws teams from across the country. The city's Minor League Baseball team, the Omaha Storm Chasers, also attracts fans to their exciting games.
Beyond traditional sports, Omaha embraces various recreational activities. The city offers ample opportunities for outdoor enthusiasts, with numerous parks, hiking trails, and biking paths. Golfers can enjoy a round of golf at the scenic golf courses scattered throughout the city. Additionally, the Missouri River, which runs alongside Omaha, provides a playground for water-based activities such as boating, fishing, and kayaking.
In terms of culture, Omaha boasts a vibrant arts and music scene. The city is home to numerous theaters, art galleries, and music venues, offering a wide range of performances and exhibitions. The Omaha Performing Arts Center hosts Broadway shows, concerts, and dance performances, attracting renowned performers from around the world. The city also hosts the annual Omaha Summer Arts Festival, where artists showcase their talent, live music fills the air, and food vendors offer a taste of the local culinary scene.

Conclusion
In conclusion, Omaha shines as a city that effortlessly combines natural beauty with urban vibrancy. Its scenic landscapes, including the mighty Missouri River and charming parks, offer a visual treat throughout the seasons. From its historical significance to its thriving arts scene and friendly communities, Omaha stands as a testament to the rich culture and high quality of life it offers.
Source of Video: Tyler Bundy - Omaha Nebraska Youtube
FAQ
What are some famous landmarks in Omaha?
Some famous landmarks in Omaha include the Henry Doorly Zoo and Aquarium, recognized for its world-class exhibits, and the iconic Bob Kerrey Pedestrian Bridge, which offers stunning views of the city and connects Nebraska to Iowa. The Joslyn Art Museum, with its diverse collection spanning thousands of years, is also a must-visit.
How did Omaha get its name?
Omaha derives its name from the Omaha Tribe, a Native American tribe that inhabited the region. The name "Omaha" is believed to come from the tribe's word "Umoⁿhoⁿ," meaning "upstream people" or "those going against the current.
What is the significance of the College World Series in Omaha?
The College World Series is a renowned baseball championship held annually in Omaha. Since 1950, it has showcased top collegiate baseball teams competing for the national title, attracting thousands of fans and providing a thrilling sporting atmosphere.
Can you provide some interesting facts about Warren Buffett's connection to Omaha?
Warren Buffett, one of the world's most successful investors, was born and raised in Omaha. He still resides there and has played a significant role in the city's development. Known as the "Oracle of Omaha," Buffett's influence extends beyond his business ventures, as he actively supports local causes and contributes to the city's philanthropic initiatives.