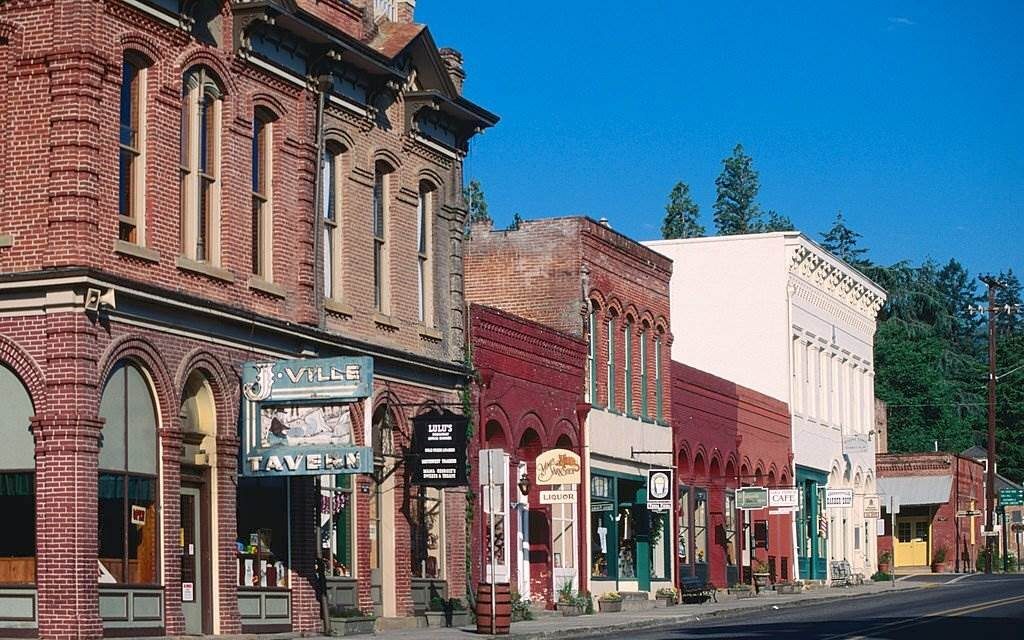 Best Places & Things to Do in Jacksonville, Oregon
This article was created by a dedicated and authentic team of passionate travelers from the PTA Team, who are not only experienced travel experts but also proud members of the World Travel & Tourism Council (WTTC). Our sole purpose is to assist and support fellow travelers in planning their tours with utmost care and precision. With exclusive information, valuable insights, and meticulous analysis, we strive to provide high-quality content that leaves no room for mistakes. Count on us to deliver comprehensive destination reports and all the necessary information to ensure an exceptional and well-planned travel experience for you. Learn More
Article Table of Content
Discovering Jacksonville, Oregon's Best Places and Unforgettable Experiences

Nestled among the rolling hills of southern Oregon, a remarkable destination awaits those with a thirst for adventure and a passion for captivating history. Welcome to Jacksonville, a timeless town where past and present seamlessly intertwine, offering travelers an enchanting escape unlike any other. As you embark on this literary journey, get ready to uncover a treasure trove of experiences and unearth the best places and things to do in Jacksonville, Oregon.
Beyond its unassuming facade lies a destination that exudes an irresistible charm and captivating beauty. Jacksonville, often referred to as the "Jewel of Southern Oregon," boasts a rich heritage steeped in Gold Rush history and pioneer spirit. With each step you take through its well-preserved streets, you'll find yourself transported back in time to an era where prospectors roamed and dreams were forged in the crucible of the American West.
This article serves as your trusted companion, designed to provide invaluable insights for travelers planning a visit to Jacksonville. Whether you're a history enthusiast, a nature lover, or a connoisseur of fine arts, this captivating town holds something special for everyone.
From the moment you set foot on the grounds of the magnificent Britt Gardens, adorned with vibrant blooms and lush greenery, you'll understand why Jacksonville is known as the "City of Flowers" Explore its meticulously manicured trails, breathe in the crisp mountain air, and indulge your senses in the serene beauty of the surrounding landscape.
For those seeking a deeper connection with the town's past, a visit to the historic Jacksonville Cemetery is a must. Pay your respects to the pioneers who once shaped the destiny of this quaint town and hear their stories whispered through the wind as you stroll among the weathered tombstones.
The allure of Jacksonville doesn't end there. Delve into the bustling downtown area, where you'll find an eclectic mix of charming boutiques, art galleries, and culinary delights. Explore the vibrant local arts scene and witness the talents of passionate artists as they bring their masterpieces to life. Savor the flavors of the region's award-winning wines, crafted with meticulous care by the talented vintners who call this place home.
As you venture further, the picturesque natural surroundings beckon you to immerse yourself in their splendor. Lace up your hiking boots and embark on an unforgettable journey through the nearby forests and mountains. From the breathtaking beauty of the Applegate Valley to the awe-inspiring vistas of the Rogue River, nature's embrace in Jacksonville is an experience that will leave an indelible mark on your soul.
Are you ready? Let's embark on this extraordinary journey to discover the best places and things to do in Jacksonville, Oregon a destination that promises to captivate your heart and soul.

1-Take a Tramcar Tour in Jacksonville, OR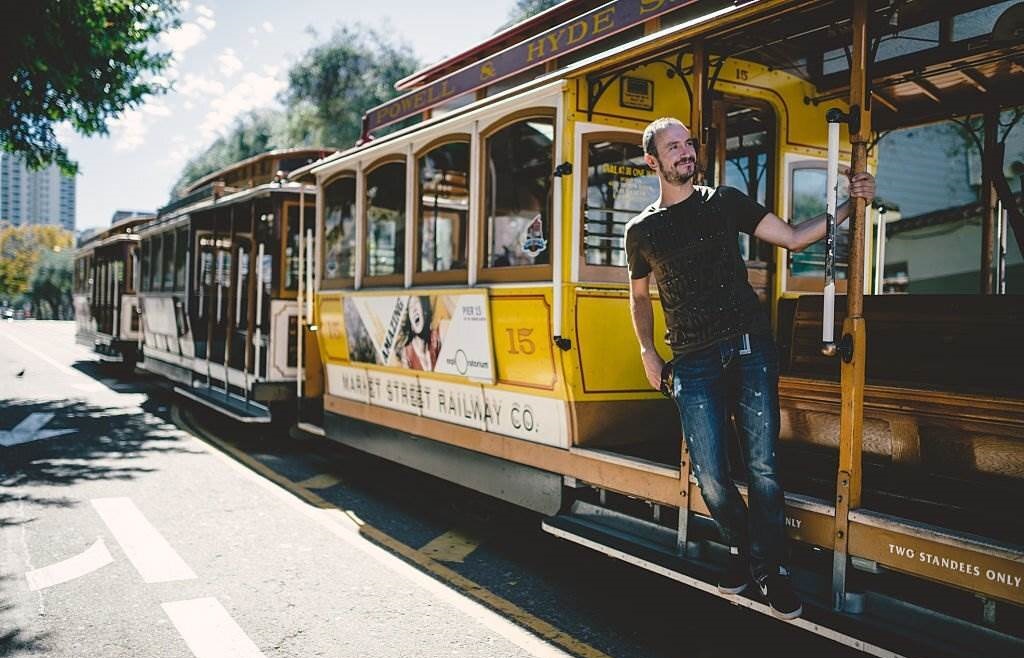 The Historical Port of Entry Tramcar Tour is a great way to learn about the history of Jacksonville, Oregon. The tour departs from the Jacksonville Visitor Information Center and takes you on a 45-minute narrated journey through the city. Along the way, you'll see some of Jacksonville's most notable historical landmarks, including the Beekman House, the Jacksonville Museum, and the Britt Festival Amphitheater. 
The tramcar is a replica of the original tramcars that were used in Jacksonville in the early 1900s.
The tour is narrated by a knowledgeable guide who will share interesting facts and stories about the city's history.
The tramcar tours run from May to September, and they depart 5 times daily. Tickets are $10 for adults and $5 for children.
Here are some tips for taking the Historical Port of Entry Tramcar Tour:
Book your tickets in advance: The tours are popular, so it's a good idea to book your tickets in advance. You can do so online or by calling the Jacksonville Visitor Information Center.
Wear comfortable shoes: You'll be doing some walking during the tour, so wear comfortable shoes.
Bring your camera: There are some great photo opportunities along the tour route.
Listen to the guide: The guide will share a lot of interesting information about the city's history.

2-Attend the Britt Music & Arts Pageant in Jacksonville, OR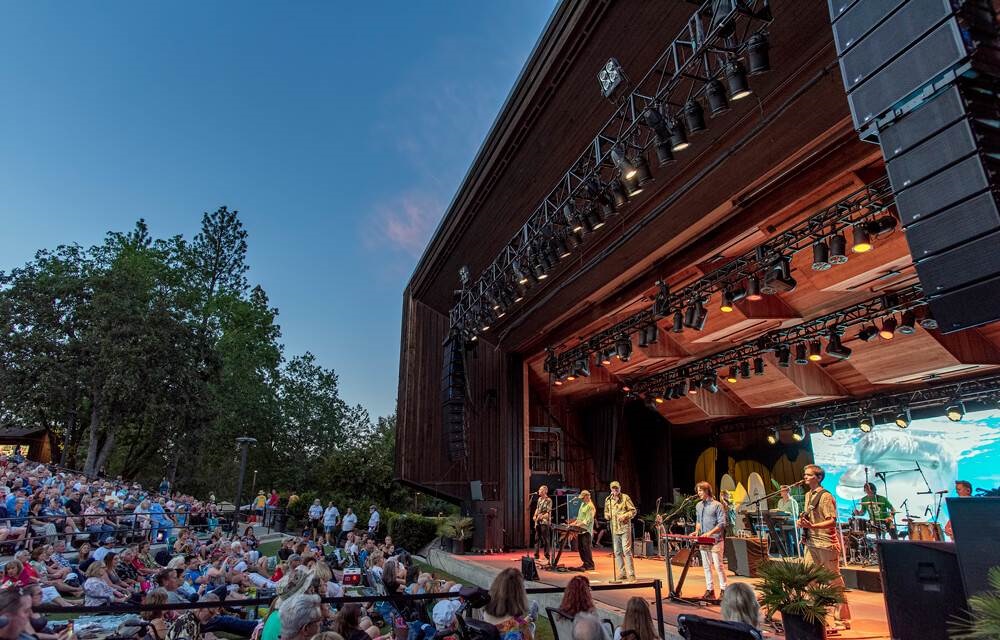 Attending the Britt Music & Arts Festival in Jacksonville, Oregon is a fantastic way to experience live music performances and immerse yourself in the arts. Here's what you need to know about this renowned event:
Overview:
The Britt Music & Arts Festival is an annual summer event held in the beautiful outdoor venue of Jacksonville, Oregon. It features a diverse lineup of musical performances, including classical, jazz, blues, folk, rock, and pop. The festival also incorporates visual arts, workshops, and other cultural activities.
Venue:
The festival takes place at the Britt Pavilion, an open-air amphitheater located on the hillside of the historic town of Jacksonville. The picturesque setting offers a stunning backdrop for the performances, with seating available on the lawn or in the reserved sections.
Performances:
The festival hosts an impressive lineup of national and international artists across various genres. Renowned musicians, orchestras, bands, and solo artists take the stage to entertain the audience throughout the summer season. The performances cater to a wide range of musical tastes, ensuring there's something for everyone.
Ticketing:
Tickets for the Britt Music & Arts Festival can be purchased online through the festival's official website or through authorized ticket vendors. It's advisable to book your tickets in advance, as popular performances tend to sell out quickly. The ticket prices may vary depending on the seating section and the artist performing.
Festival Experience:
Attending the Britt Music & Arts Festival offers more than just live music. The venue provides a relaxed and welcoming atmosphere where you can bring your own picnic dinner, blankets, and low-back chairs to enjoy the show. There are food and beverage vendors available on-site as well.
Pre- and Post-Festival Activities:
Jacksonville is a historic town with many attractions and activities to explore. Before or after attending the festival, you can take a tour of the town's historic buildings, visit art galleries, dine at local restaurants, or simply enjoy the charming streets and shops of Jacksonville.
Local Accommodations:
If you're traveling from out of town, there are several accommodation options available in Jacksonville and the surrounding area. From cozy bed and breakfasts to hotels and vacation rentals, you can find a place to stay that suits your preferences and budget.
Attending the Britt Music & Arts Festival allows you to enjoy world-class music performances while surrounded by the beauty of Jacksonville, Oregon. It's a memorable experience for music lovers and those seeking a vibrant cultural event in a picturesque setting.

3-Enjoy a Tour in Historic Jacksonville, OR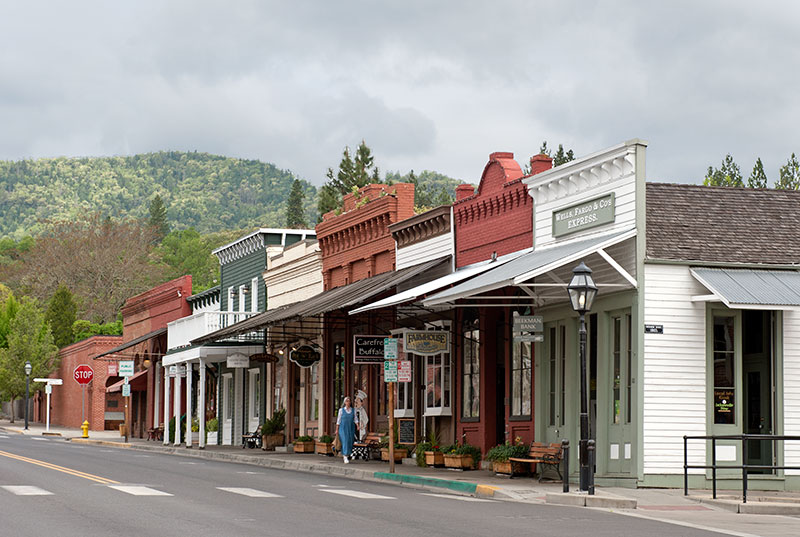 Historic Jacksonville, Oregon is a charming town located in the Rogue Valley region of southern Oregon, USA. It is renowned for its well-preserved historic buildings and rich Gold Rush heritage. Here's some information about enjoying a tour in historic Jacksonville:
History:
Jacksonville was originally established in the mid-1800s during the gold rush era. It quickly grew into a bustling town due to the discovery of gold in the nearby creeks. Many of the buildings from that time have been meticulously preserved, offering visitors a glimpse into the past.
National Historic Landmark:
Jacksonville is recognized as a National Historic Landmark. The entire town is like a living museum, with over 100 historic buildings that have retained their original charm. Strolling through the streets feels like stepping back in time.
Guided Tours:
To make the most of your visit, consider taking a guided tour. Local guides provide in-depth knowledge about the town's history, architecture, and notable landmarks. They can share fascinating stories and anecdotes about the pioneers and events that shaped Jacksonville.
Historic Landmarks:
Some of the prominent historic landmarks in Jacksonville include the Jacksonville Historic Cemetery, the Jacksonville Library, and the Jackson County Courthouse. Beekman House, a beautifully restored Victorian mansion, is another must-visit site.
Britt Music Festival:
If you time your visit right, you might be able to catch a performance at the Britt Music Festival. Held in an outdoor amphitheater, this popular summer event brings in renowned musicians and performers from various genres.
Dining and Shopping:
In addition to its historical significance, Jacksonville offers delightful dining and shopping experiences. Explore the quaint shops, boutiques, and art galleries that line California Street. There are also charming restaurants and cafes where you can enjoy a meal or a cup of coffee.
Outdoor Recreation:
The natural beauty surrounding Jacksonville provides ample opportunities for outdoor recreation. You can go hiking or biking in nearby parks and trails, or even enjoy a picnic in the picturesque countryside.
Remember to check the local tourism information for any specific events, tours, or seasonal activities taking place during your visit. Enjoying a tour of historic Jacksonville is a wonderful way to immerse yourself in the town's rich history and experience its unique charm.

4-Discover the Applegate River Lavender in Jacksonville, OR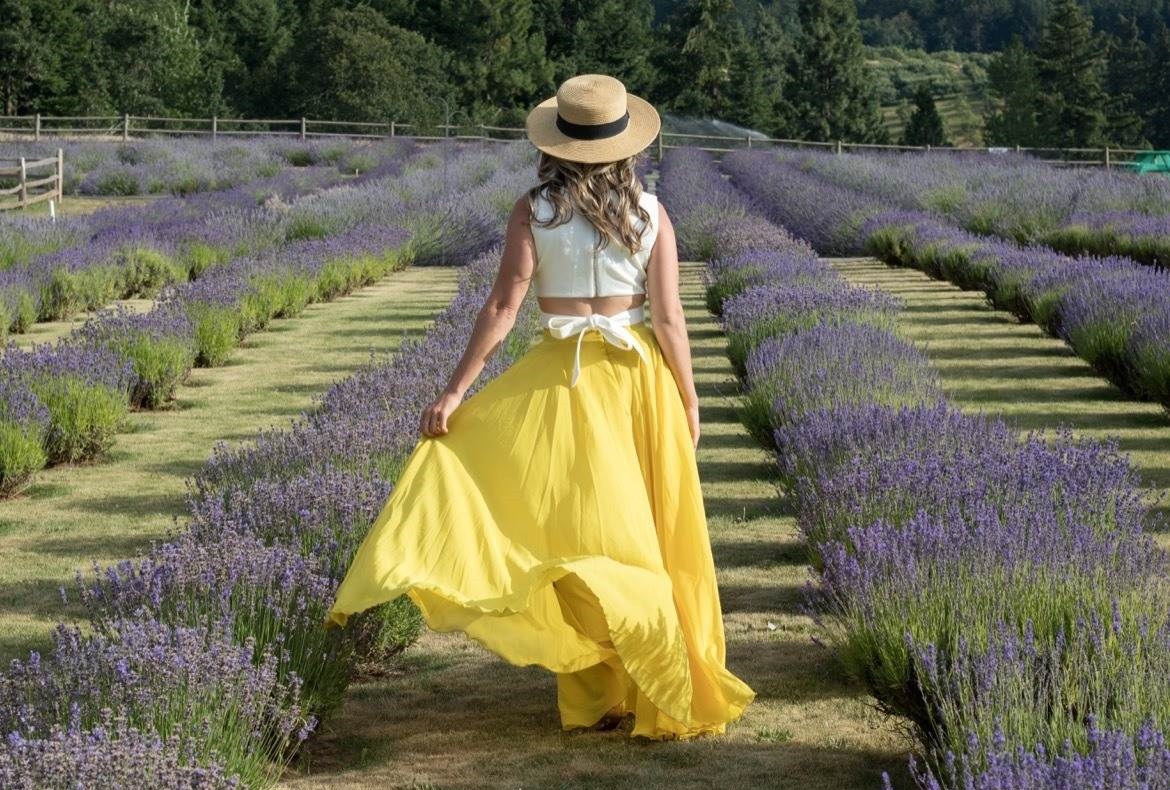 Applegate River Lavender is a well-known lavender farm located near Jacksonville, Oregon. Situated along the scenic Applegate River, this farm offers a delightful lavender experience. Here's some information about Applegate River Lavender:
Location:
Applegate River Lavender is nestled in the picturesque Applegate Valley, which is just a short drive from Jacksonville, Oregon. The exact address and directions can be obtained by contacting the farm or checking their official website.
Lavender Fields:
The farm features expansive lavender fields where you can enjoy the beauty and fragrance of the lavender plants. Walking through the fields, surrounded by rows of blooming lavender, is a calming and sensory experience.
Products and Gifts:
Applegate River Lavender produces a variety of lavender products, including essential oils, lotions, soaps, candles, and culinary items. These products are made from the farm's own lavender, ensuring high quality and authenticity. You can purchase these lavender goods as souvenirs or gifts to take home.
Farm Tours:
The farm offers guided tours, during which you can learn about the cultivation and harvesting of lavender. Knowledgeable guides will provide insights into the different lavender varieties grown on the farm and share information about the distillation process used to extract essential oils.
Workshops and Events:
Applegate River Lavender occasionally hosts workshops and events where visitors can learn about various uses of lavender, such as creating lavender crafts or cooking with lavender. These activities provide hands-on experiences and allow you to explore the versatility of lavender.
Picnic Area:
The farm provides a picnic area where visitors can relax and enjoy the serene surroundings while having a picnic or simply taking a break. It's a great spot to unwind and appreciate the natural beauty of the Applegate Valley.
If you're interested in visiting Applegate River Lavender, I recommend checking their official website or contacting them directly for the most up-to-date information on visiting hours, tours, workshops, and any special events they may be hosting.

5-Enjoy a Food Tour in Jacksonville, OR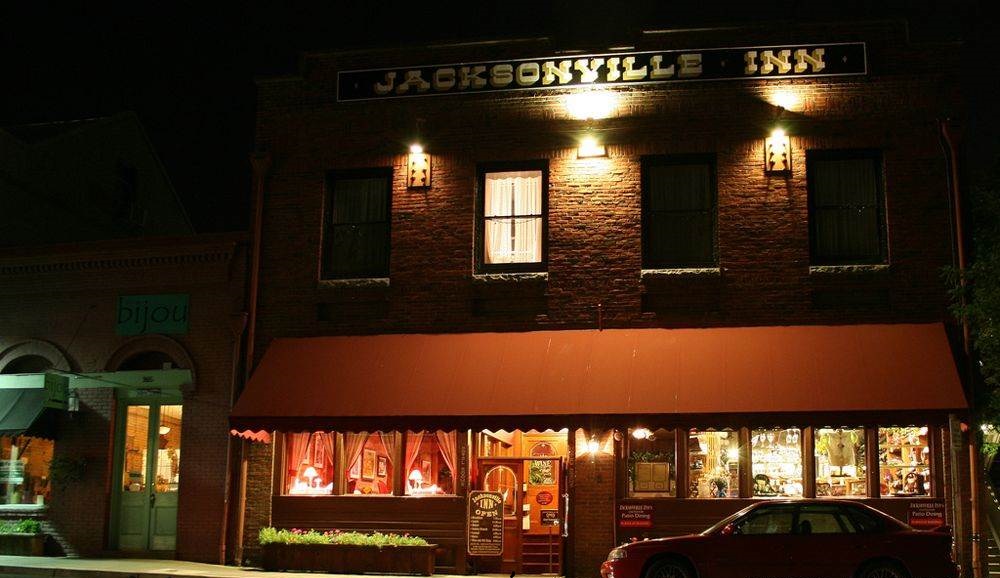 Exploring the culinary delights of Jacksonville, Oregon through a food tour is a fantastic way to experience the local flavors and culinary scene. While there may not be specific food tours dedicated solely to Jacksonville, you can create your own food tour by visiting the town's various eateries and establishments. Here's how you can enjoy a food tour in Jacksonville, OR:
Local Restaurants:
Jacksonville is home to several restaurants, cafes, and eateries that offer a diverse range of cuisines. Take a stroll through the town and try out different dining spots. From farm-to-table establishments to cozy cafes and fine dining options, you can savor a variety of dishes and experience the local culinary talents.
Wine Tasting:
Jacksonville and the surrounding region are known for their vineyards and wineries. Consider including wine tasting as part of your food tour experience. Visit local wineries and tasting rooms to sample a selection of Oregon wines, including the renowned Pinot Noir. Many wineries also offer food pairings, allowing you to enhance your tasting experience with delicious bites.
Local Farmers Market:
Depending on the time of year, you may be able to explore the local farmers market in Jacksonville. Farmers' markets are an excellent opportunity to sample fresh produce, artisanal products, baked goods, and other local specialties. Interact with local vendors and discover unique flavors.
Sweet Treats and Bakeries:
Don't forget to satisfy your sweet tooth during your food tour. Visit local bakeries and dessert shops to sample delectable treats, such as pastries, cakes, chocolates, and ice cream. Treat yourself to some locally made delights and indulge in the town's sweet offerings.
Breweries and Distilleries:
Jacksonville and the surrounding area are also home to craft breweries and distilleries. If you're a fan of craft beer or spirits, consider including visits to these establishments on your food tour. Sample locally brewed beers, spirits, or cocktails and learn about the brewing and distilling processes.
Food Festivals and Events:
Keep an eye out for food festivals and events taking place in and around Jacksonville. These events often showcase local culinary talents, food vendors, and live entertainment. They provide an excellent opportunity to taste a wide range of dishes and experience the vibrant food culture of the area.
Remember to check the operating hours and availability of the establishments you plan to visit, as they may vary. You can also consult the local tourism office or search for online resources to gather more information about the dining options and food-related experiences in Jacksonville during your visit.

6-Walking Tour in Forest Park Jacksonville Oregon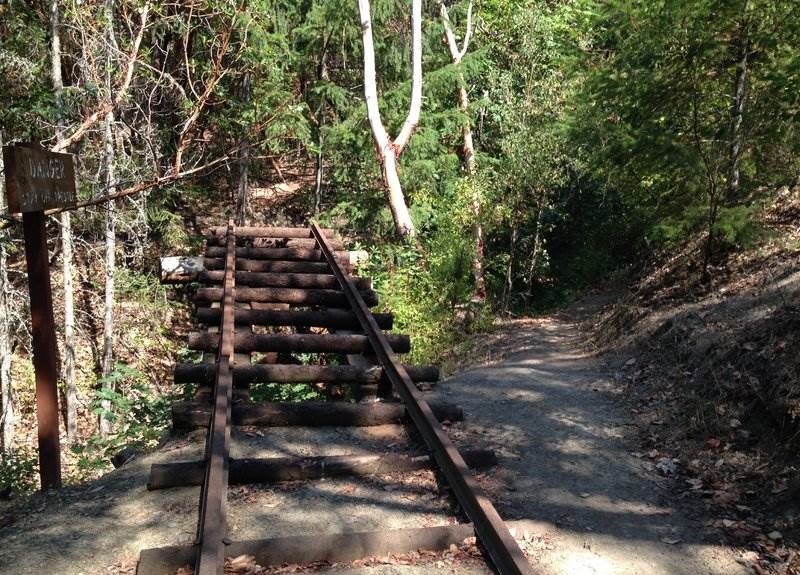 Forest Park in Jacksonville, Oregon offers a beautiful natural setting for a walking tour. While there is no specific "Forest Park" in Jacksonville, there are several parks and trails in the area that provide scenic walks amidst nature. Here are some options for a walking tour in the parks near Jacksonville:
Britt Gardens:
Adjacent to the Britt Music & Arts Festival venue, Britt Gardens features well-maintained walking paths that wind through lush greenery and beautiful landscapes. You can enjoy a leisurely stroll while appreciating the serene atmosphere and the natural beauty of the gardens.
Jacksonville Woodlands Trail System:
The Jacksonville Woodlands Trail System comprises a network of interconnected trails that span approximately 30 miles and cover diverse terrain. These trails wind through forests, meadows, and hills, offering opportunities for scenic walks and exploration. You can choose from various trailheads and customize your walking route based on your preferences.
Doc Griffin Park:
Located on the banks of Jackson Creek, Doc Griffin Park is a picturesque park in Jacksonville. It features a nature trail that meanders through the park, providing a tranquil setting for a walk. You can enjoy the sound of flowing water and admire the native vegetation along the trail.
Medford Railroad Park:
While not in Jacksonville specifically, the Medford Railroad Park is a short drive away and offers an interesting walking experience. It showcases a collection of historic railroad artifacts and equipment. You can walk along the tracks, explore the railcars, and learn about the region's railroad history.
Jacksonville Cemetery Park:
Although primarily a cemetery, Jacksonville Cemetery Park offers a peaceful and historic atmosphere for a contemplative walk. The park has paved pathways, well-maintained grounds, and beautiful trees, making it a serene place to take a stroll.
Remember to dress appropriately for walking in natural areas, wear comfortable shoes, and bring water and sunscreen. It's always a good idea to check the local regulations, trail maps, and any updates or closures before embarking on your walking tour. Enjoy the tranquility and natural beauty of the parks near Jacksonville as you explore their walking trails.

7-Hike to the Best of Table Rocks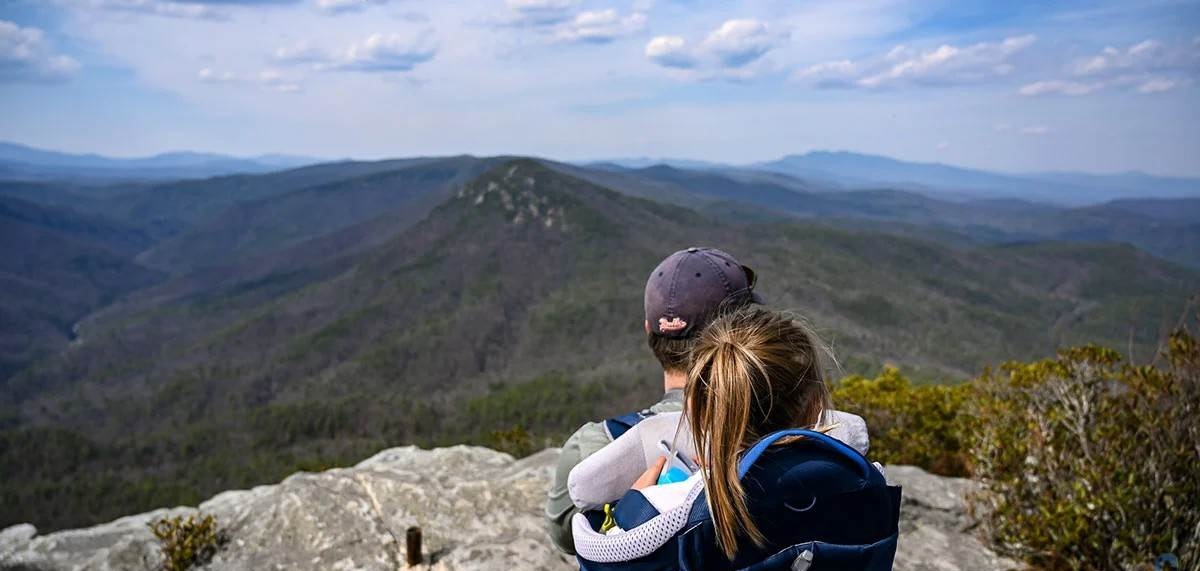 Jacksonville, Oregon, and its surrounding area offer several opportunities for hiking enthusiasts to explore beautiful natural landscapes. Here are some hiking options in and around Jacksonville:
Jacksonville Woodlands Trail System:
The Jacksonville Woodlands Trail System is a network of interconnected trails that wind through forests, meadows, and hills. It offers a variety of hiking options with different lengths and difficulty levels. You can choose from trails such as the Britt Ridge Trail, Beekman Loop Trail, or the High Ridge Trail. These trails provide scenic views, wildflowers (in season), and a chance to immerse yourself in nature.
Upper Table Rock Trail:
Located a short drive from Jacksonville, the Upper Table Rock Trail is a popular hiking destination. This moderate trail takes you to the top of an ancient volcanic mesa with stunning panoramic views of the Rogue Valley. The trail is approximately 2.5 miles round trip and features unique flora and fauna, including wildflowers and vernal pools.
Lower Table Rock Trail:
Similar to Upper Table Rock, Lower Table Rock Trail is another volcanic mesa hike in the area. The trail is slightly longer, around 3.3 miles round trip, and offers a diverse landscape, including oak savannahs and basalt cliffs. The views from the top are equally breathtaking, and the trail is known for its vibrant wildflower displays during the spring season.
Applegate Lake:
If you're looking for a scenic lakeside hike, consider visiting Applegate Lake. It's located southwest of Jacksonville and offers several hiking trails in the surrounding area. The Collings Mountain Trail is a popular option, providing a moderate-to-strenuous hike with rewarding views of the lake and surrounding forests.
Rogue River Trail:
For a longer and more challenging hiking experience, the Rogue River Trail is a renowned option. Stretching for approximately 40 miles, this trail follows the banks of the Rogue River, offering diverse scenery, waterfalls, and opportunities for camping along the way. While the entire trail may be more suitable for multi-day backpacking trips, you can choose shorter sections for day hikes.
Remember to be prepared for your hike by wearing appropriate footwear and clothing, carrying water, snacks, and a trail map, and informing someone about your hiking plans. Check for any trail conditions or closures before heading out and follow Leave No Trace principles to help preserve the natural environment. Enjoy the beauty and serenity of hiking in the Jacksonville, Oregon area.

8-Take a Scoundrel Jet Boat Journey in Jacksonville, OR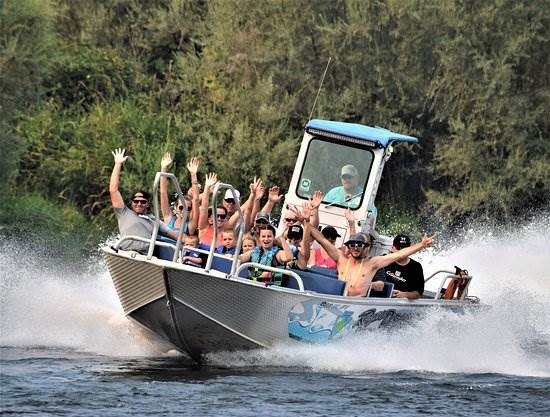 if you're interested in jet boat adventures or scenic boat tours in the area, there are several options available in the region surrounding Jacksonville. The Rogue River, in particular, is renowned for its scenic beauty and offers opportunities for jet boat tours or leisurely boat excursions. These experiences can provide a unique perspective on the river's natural landscapes, wildlife, and history.
To find specific jet boat tours or boat journey options in the Jacksonville, Oregon area, I recommend contacting local tour operators, checking with the Jacksonville Chamber of Commerce, or conducting a search for boat tours on the Rogue River. They will have the most up-to-date information on any jet boat adventures or scenic boat journeys that may be available in the area.
Remember to inquire about tour durations, availability, and any specific highlights or points of interest that may be covered during the boat journey. It's always a good idea to book in advance and confirm the details with the tour operator to ensure a smooth and enjoyable experience.

9-Enjoy an Excursion to Crater Lake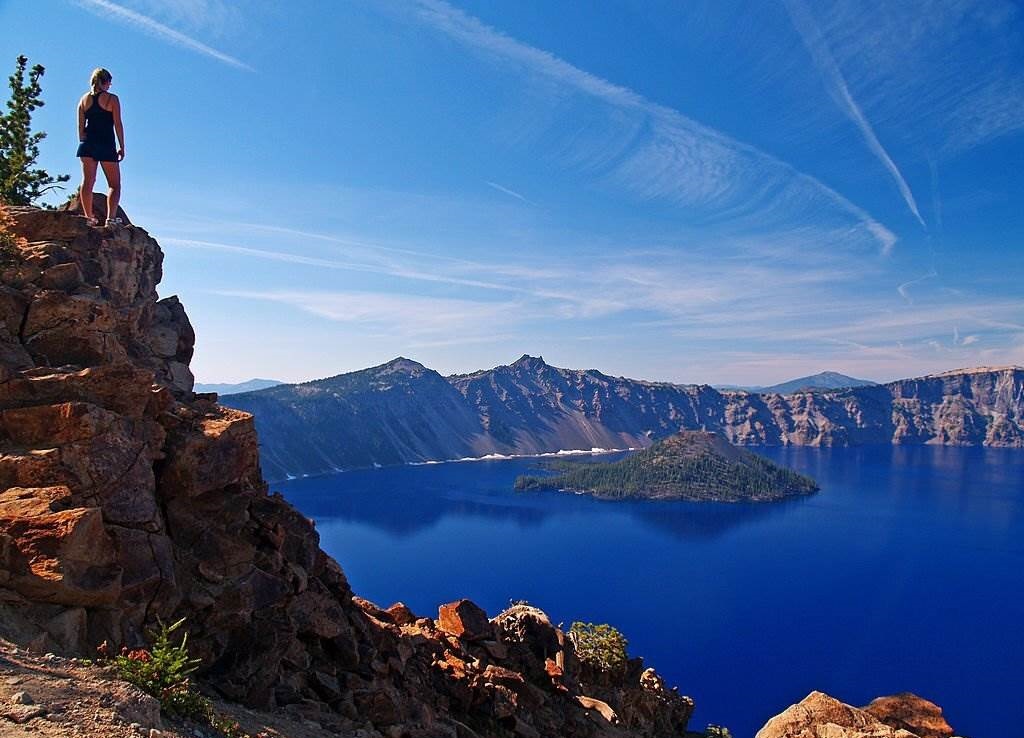 Crater Lake National Park is a magnificent destination with its unique geological features and stunning natural beauty. Here are some key points and recommendations for your visit:
Rim Drive:
One of the best ways to experience the park is by driving the 33-mile (53-kilometer) Rim Drive. This scenic road encircles the entire lake, offering incredible views and numerous viewpoints along the way.
Crater Lake:
The lake itself is the main attraction, known for its intense blue color and crystal-clear waters. Be sure to visit different viewpoints, such as Rim Village, Watchman Overlook, and Discovery Point, to enjoy panoramic vistas and capture memorable photographs.
Cleetwood Cove Trail:
This trail takes you down to the lake's edge and is the only legal access point to reach the water. It's a steep 1.1-mile (1.8-kilometer) hike, but you can take a boat tour or swim in the lake if you reach the bottom.
Wizard Island:
Consider taking a boat tour to Wizard Island, a volcanic cinder cone located within Crater Lake. You can hike to the summit and even swim or fish in the lake.
Hiking:
Crater Lake National Park offers several hiking trails suitable for various skill levels. Some popular options include Garfield Peak Trail, Watchman Peak Trail, and Mount Scott Trail. Always be prepared with proper hiking gear and check for trail conditions.
Crater Lake Lodge:
If you're looking for accommodations within the park, the historic Crater Lake Lodge is an excellent choice. It offers stunning views of the lake and provides a cozy retreat after a day of exploration. Remember to make reservations in advance.
Seasonal Considerations:
Crater Lake experiences heavy snowfall during winter, so the park is typically open for limited activities from late May or early June to October. Outside of this period, access is restricted due to snow and ice.
Remember to check the official Crater Lake National Park website or contact the park directly for the most up-to-date information on road conditions, trail closures, and any alerts or advisories before your visit.

10-Visit the Art Presence Art Center in Jacksonville, Oregon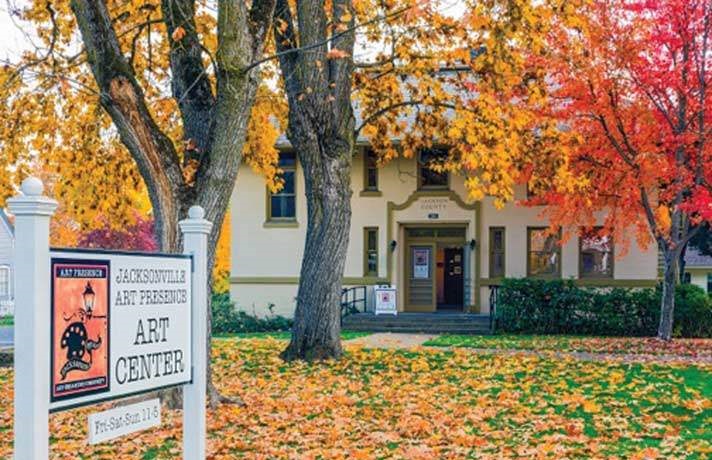 The Art Presence Art Center is a community art center located in Jacksonville, Oregon. It is a gathering place for local artists to showcase their work and engage with the community. Here are some key points about the Art Presence Art Center:
Exhibitions:
The center hosts rotating art exhibitions throughout the year, featuring a variety of artistic styles and mediums. These exhibitions often highlight the work of local artists and provide an opportunity for the community to appreciate and purchase art.
Art Classes and Workshops:
The center offers art classes and workshops for individuals of all ages and skill levels. These classes cover various art forms, such as painting, drawing, ceramics, and photography. It's a great place to learn new techniques or enhance existing skills.
Events and Art Receptions:
The Art Presence Art Center organizes events and art receptions where artists and art enthusiasts come together to celebrate and engage in creative conversations. These events provide a chance to meet the artists, learn about their inspirations, and appreciate their artwork.
Art Sales:
The center has a gallery space where visitors can view and purchase original artwork created by local artists. Buying art from the Art Presence Art Center not only supports the artists but also adds beauty and creativity to your own collection.
Community Engagement:
The center actively engages with the community by participating in local festivals, art walks, and other cultural events. It aims to promote art appreciation and foster a vibrant artistic community in Jacksonville and its surroundings.
If you're interested in visiting or participating in the Art Presence Art Center, I recommend checking their website or contacting them directly for the most current information on exhibitions, classes, and events. It's a wonderful place to explore and support the local art scene.

Video About Jacksonville, Oregon
Watch this video about Jacksonville, Oregon created by the American Travelers TV YouTub channel