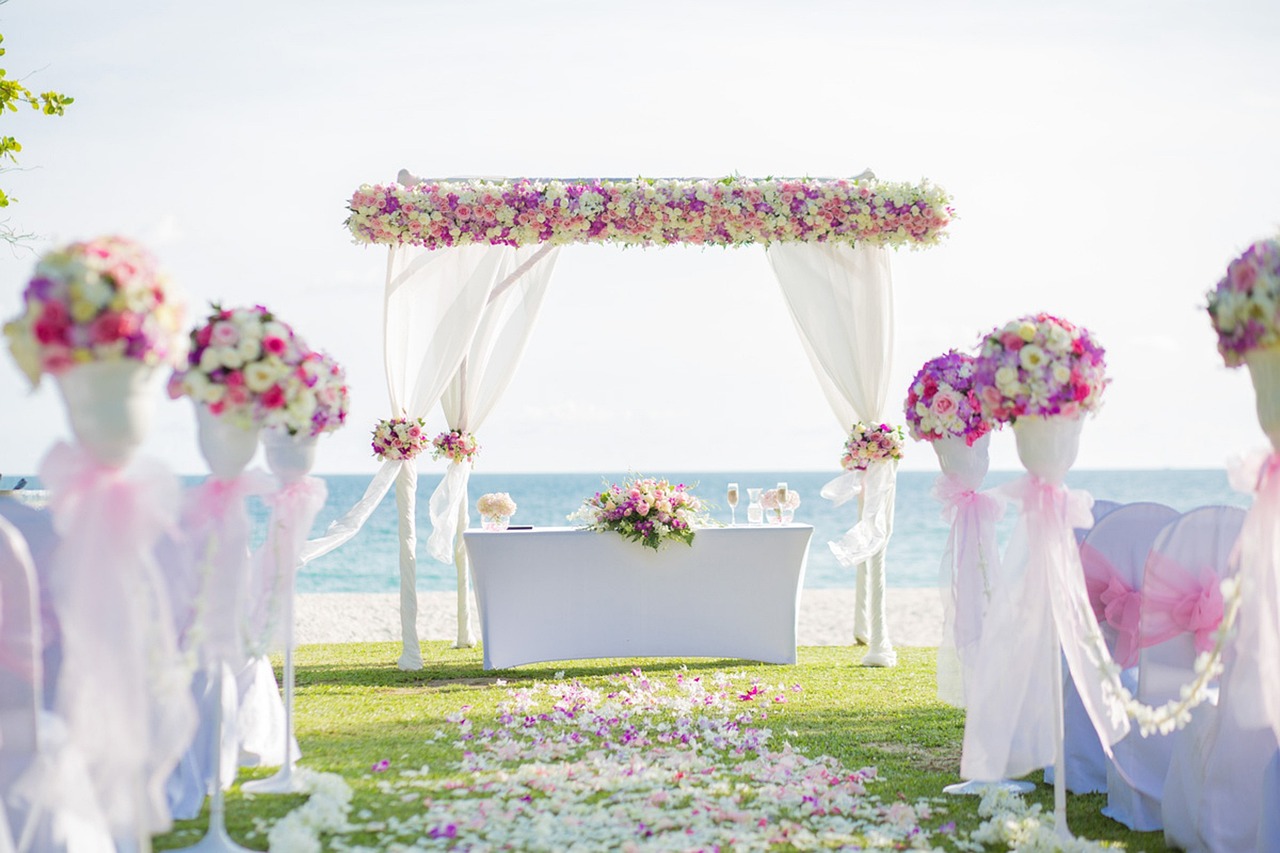 Best Beaches in Europe for Weddings 2023 or 2024
This article was created by a dedicated and authentic team of passionate travelers from the PTA Team, who are not only experienced travel experts but also proud members of the World Travel & Tourism Council (WTTC). Our sole purpose is to assist and support fellow travelers in planning their tours with utmost care and precision. With exclusive information, valuable insights, and meticulous analysis, we strive to provide high-quality content that leaves no room for mistakes. Count on us to deliver comprehensive destination reports and all the necessary information to ensure an exceptional and well-planned travel experience for you. Learn More
Article Table of Content
Top Europe Beaches for Your Special Day
Europe, known for its exquisite architecture, rich culture, and breathtaking landscapes, is also home to some of the most stunning beach wedding venues. Couples seeking to exchange vows at a picturesque shoreline have a plethora of choices spanning several European countries. From the crystal-clear waters of the Mediterranean to the charm of the Adriatic, these destinations offer a perfect backdrop for that unforgettable special day.
Some of the most sought-after beach wedding locations in Europe include the likes of Amalfi Coast in Italy, Santorini in Greece, and Dubrovnik in Croatia, among others. Each of these venues boasts its own unique charm, from the quaint coastal villages of Amalfi to the mesmerizing sunsets of Santorini, providing couples with a wide array of choices to suit their taste and preferences.
In addition to the scenic beauty, these European beach wedding destinations also offer world-class facilities and logistics support, including professional wedding planners, exquisite catering services, and luxurious accommodations. So, if you're on the hunt for that perfect European beach wedding venue, look no further than these captivating coastal locales that will not only enchant you but also create lasting memories of your special day.

1- Why Europe for Beach Weddings?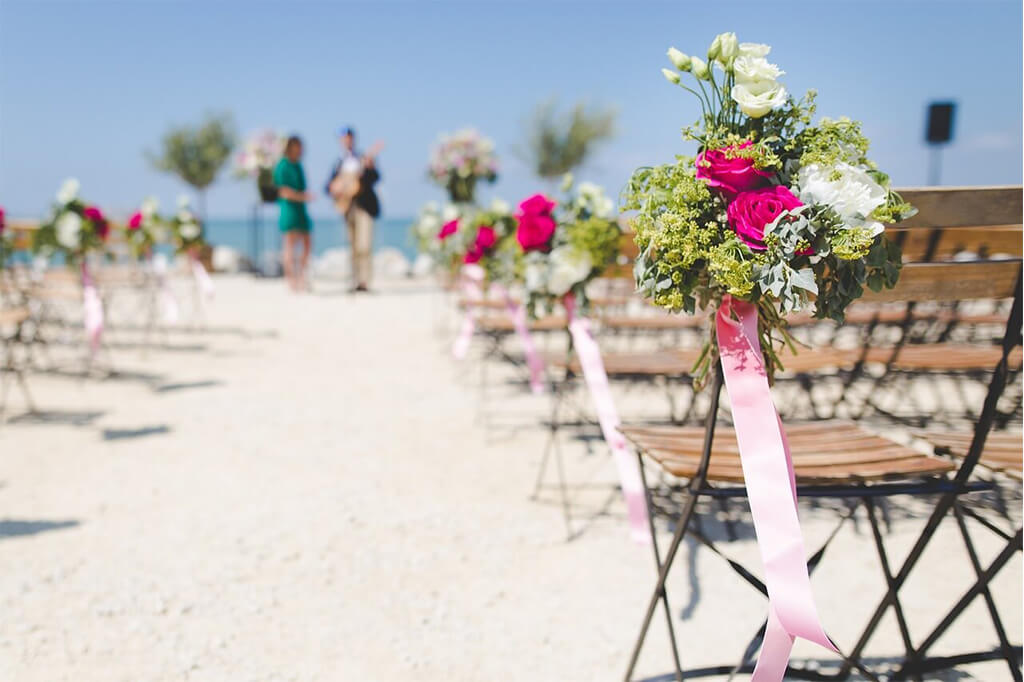 Europe offers a wide array of stunning beach destinations for couples looking to tie the knot with their toes in the sand. The diverse regions within the continent provide a variety of picturesque settings, ensuring that there is a perfect spot for your dream beach wedding.
One of the main advantages of choosing a European beach wedding is the rich cultural history that accompanies many of these destinations. From the ancient ruins of Greece to Italy's Amalfi Coast, Europe boasts an unparalleled combination of breathtaking scenery, historical significance, and world-class facilities.
The Mediterranean region, in particular, is home to some of the most sought-after beach wedding venues. Santorini, Greece, is known for its pristine ocean views and iconic caldera, making it a popular spot for couples looking to exchange vows in a truly unique location. Similarly, the Amalfi Coast in Italy offers stunning coastal scenery and romantic venues for tying the knot.
In addition to the Mediterranean, other parts of Europe provide equally captivating beach wedding locations. For instance, the Loire Valley in France offers an excellent setting for destination weddings, while Cyprus guarantees great weather due to its favorable climate.
Getting married in Europe also allows couples to easily combine their wedding and honeymoon, as many European countries offer endless opportunities for exploration and adventure after the ceremony. Couples and their guests can experience world-renowned cuisine, art, and architecture while they celebrate their special day.
Finally, Europe's well-developed infrastructure and accessibility make it an ideal destination for guests traveling from various parts of the world. With numerous international airports, extensive rail networks, and ease of travel within the continent, guests attending a European beach wedding can arrive and depart with minimal hassle.
In summary, Europe offers a wealth of beautiful beach destinations, rich cultural experiences, and easy accessibility for those looking to plan their dream beach wedding.

2- Top European Countries for Beach Weddings
Italy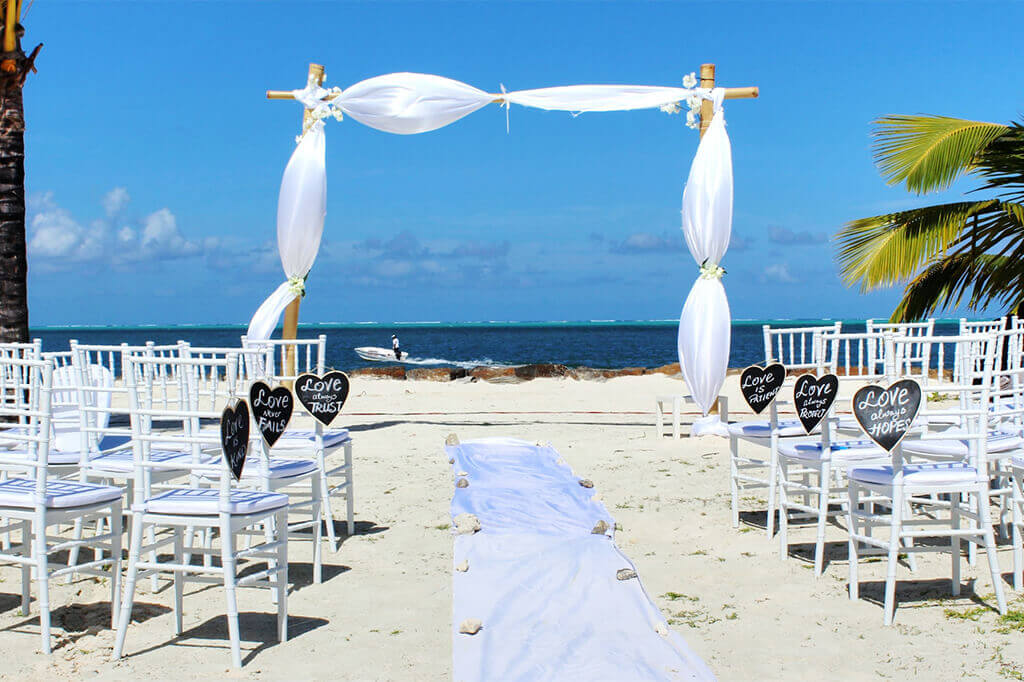 Italy is a popular destination for beach weddings, with its stunning coastline and picturesque seaside towns. Some of the best locations include the Amalfi Coast, famous for its dramatic cliffs and breathtaking views, and Lake Como, nestled in the picturesque Italian Alps.
Greece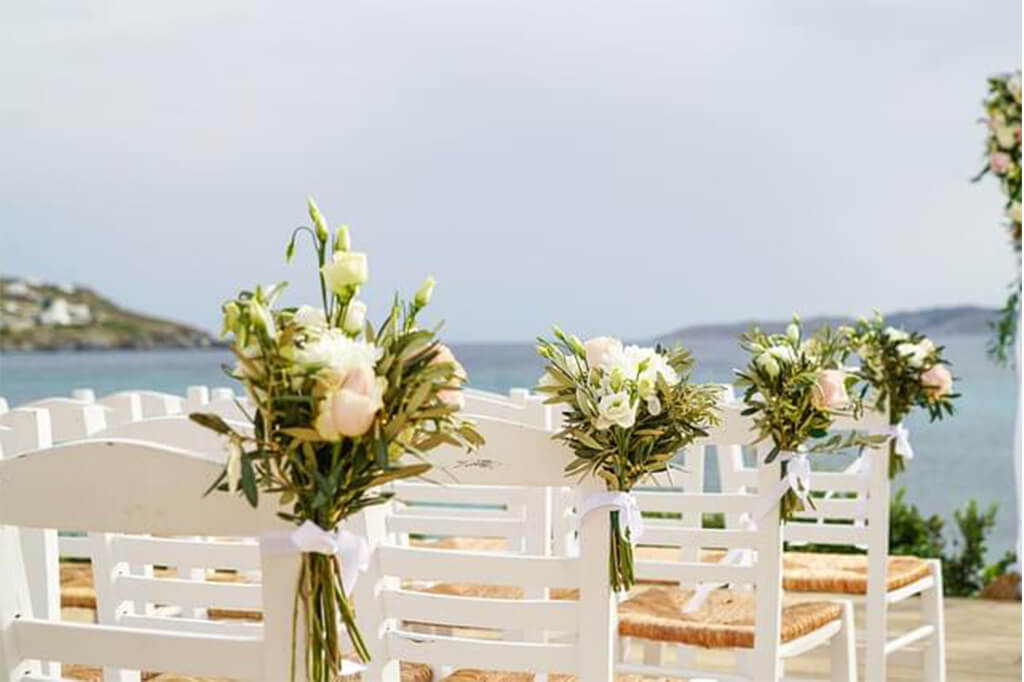 Greece has numerous idyllic locations for a beach wedding, with its beautiful islands and crystal-clear waters. Santorini, in particular, is a sought-after wedding destination, offering a romantic setting with its famous Le Ciel event venue overlooking the iconic Caldera cliffs.
Spain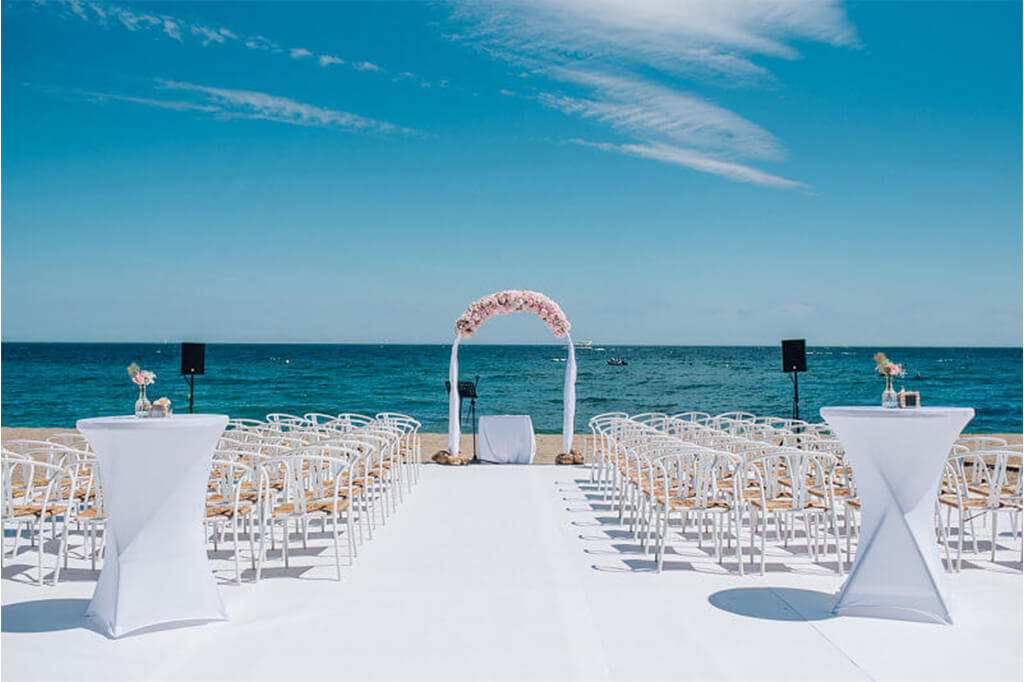 Spain boasts a variety of beach wedding venues, from the vibrant city of Barcelona to the tranquil Balearic Islands. The island of Ibiza is a popular choice for those seeking a more laid-back atmosphere, with venues like Beso Beach Ibiza offering a paradise-like setting by the sea.
Portugal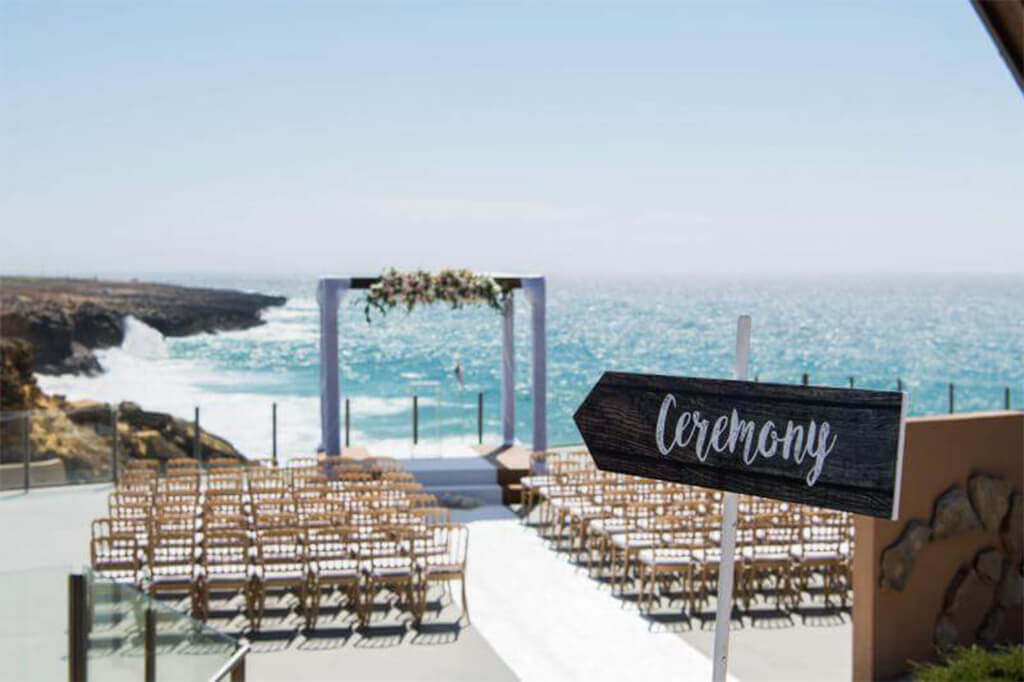 Portugal's pristine coastline provides a beautiful and serene setting for beach weddings. With its golden sand beaches and charming coastal towns, the Algarve region is home to several picturesque wedding locations, such as Albufeira and Lagos.
Croatia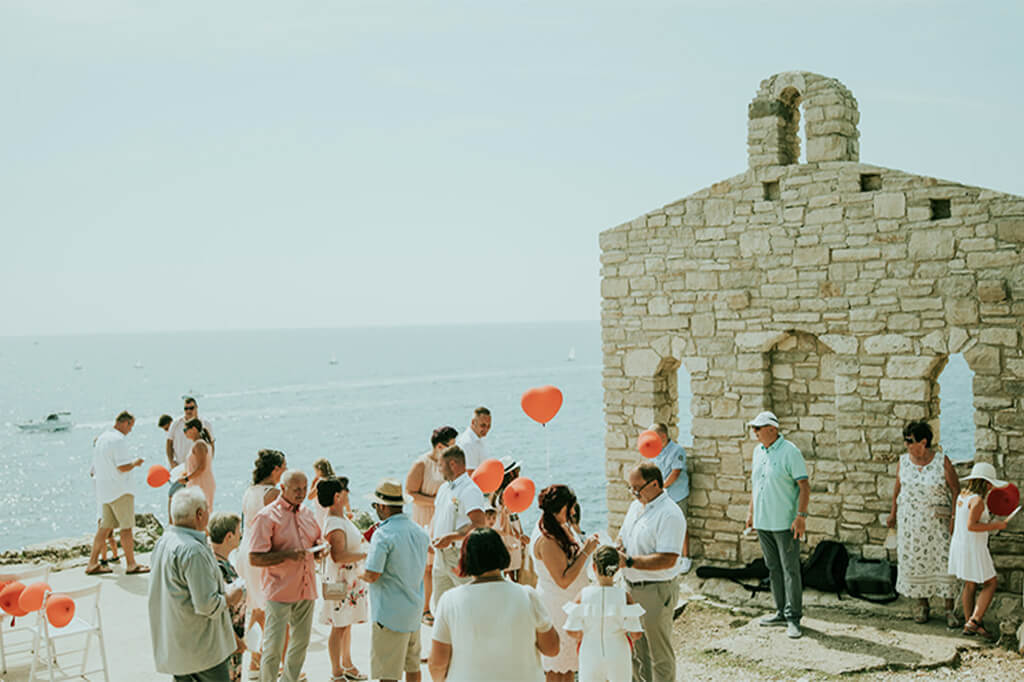 Croatia's stunning coastlines and historic cities make it a unique destination for a beach wedding. Venues are available throughout the country, including in the romantic town of Dubrovnik, known for its beautiful beaches and historic charm.
Cyprus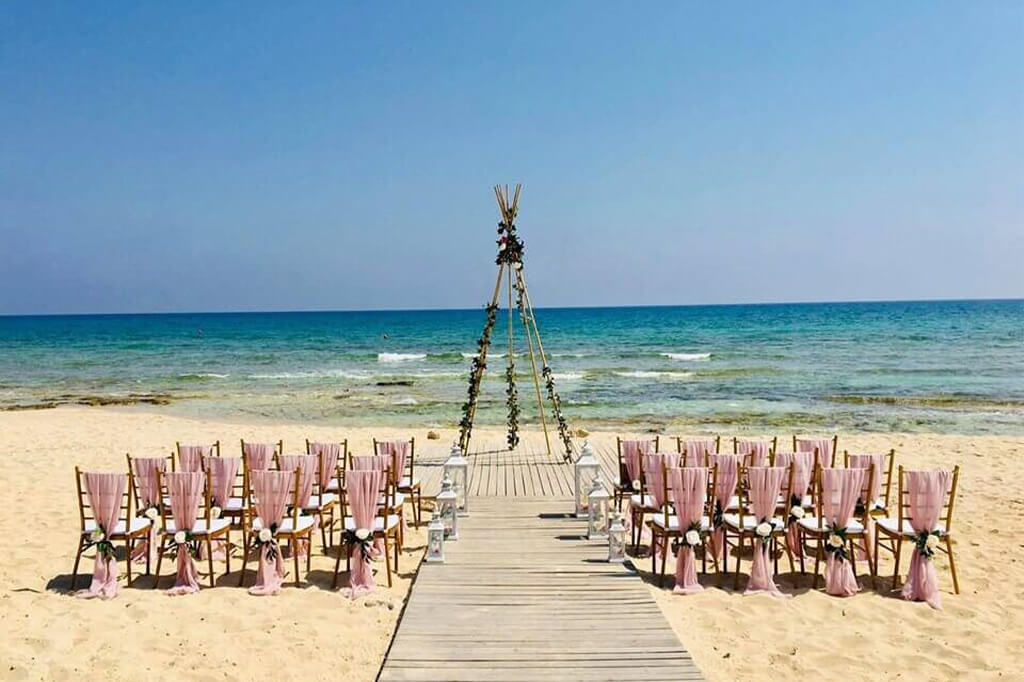 Cyprus, the Island of Love, offers a unique blend of history, culture, and idyllic beaches, making it an ideal location for a romantic beach wedding. Venues are available across the island, featuring stunning views and dedicated services to make your wedding unforgettable.

Gorgeous Beach Wedding Venues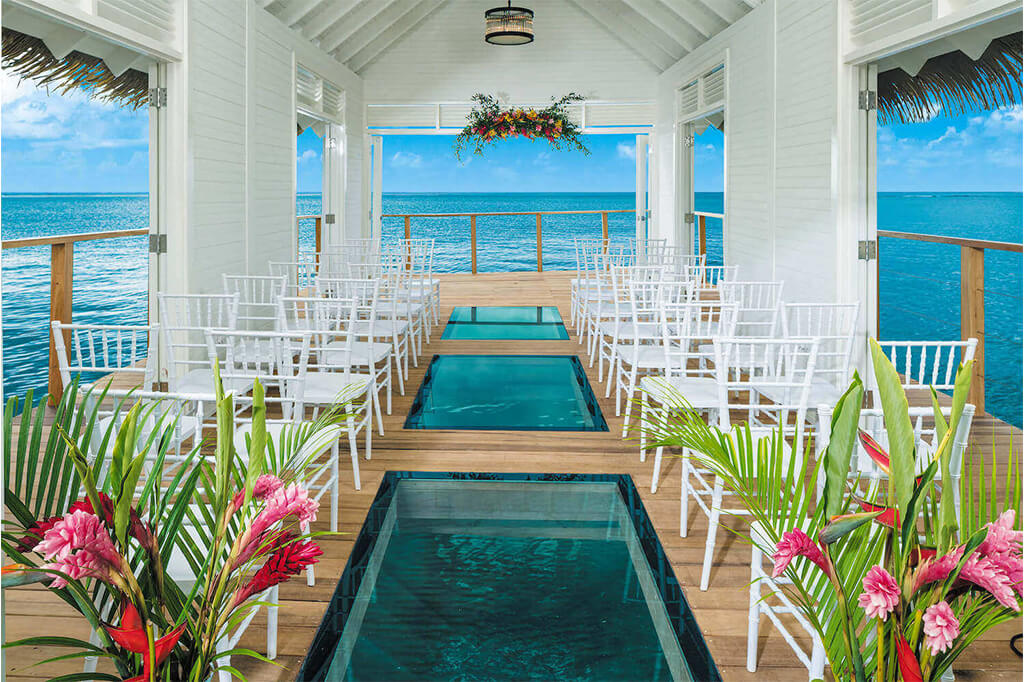 Europe boasts many stunning locations for beach weddings, offering a variety of enchanting venues that cater to diverse preferences. Some of the most popular locations include those situated along the Mediterranean and pristine coastlines of various European countries.
Cyprus, well-known for its favorable climate, houses many picturesque wedding venues. One such location is a family-owned private resort near the unspoiled shores of Ayia Thekla, which ensures a breathtaking backdrop for your special day.
If you are considering tying the knot in Greece, Le Ciel in Santorini is a popular choice. With its mesmerizing views of the Caldera cliffs, this venue is sure to create an unforgettable setting for your beach wedding.
For those who desire an Italian touch, the Amalfi Coast is a must-consider. This stunning coastline offers an abundance of resort and wedding venue options, each with breathtaking views and a romantic ambiance that is characteristic of this idyllic region.
Here is a list of some other exceptional beach wedding venues in Europe:
Corfu, Greece: Best for coastal weddings
Loire Valley, France: Perfect for destination wedding venues
Santorini, Greece: One of the top wedding spots
Porto, Portugal: Ideal for stunning wedding venues
Lake Como, Italy: A picturesque setting for wedding events
When choosing a beach wedding venue in Europe, it is essential to take into account the specific desires and preferences of the couple. However, with the innumerable beautiful locations Europe has to offer, finding the perfect resort and wedding venue that caters to all their needs will not be a daunting task.

Romantic Coastlines and Beaches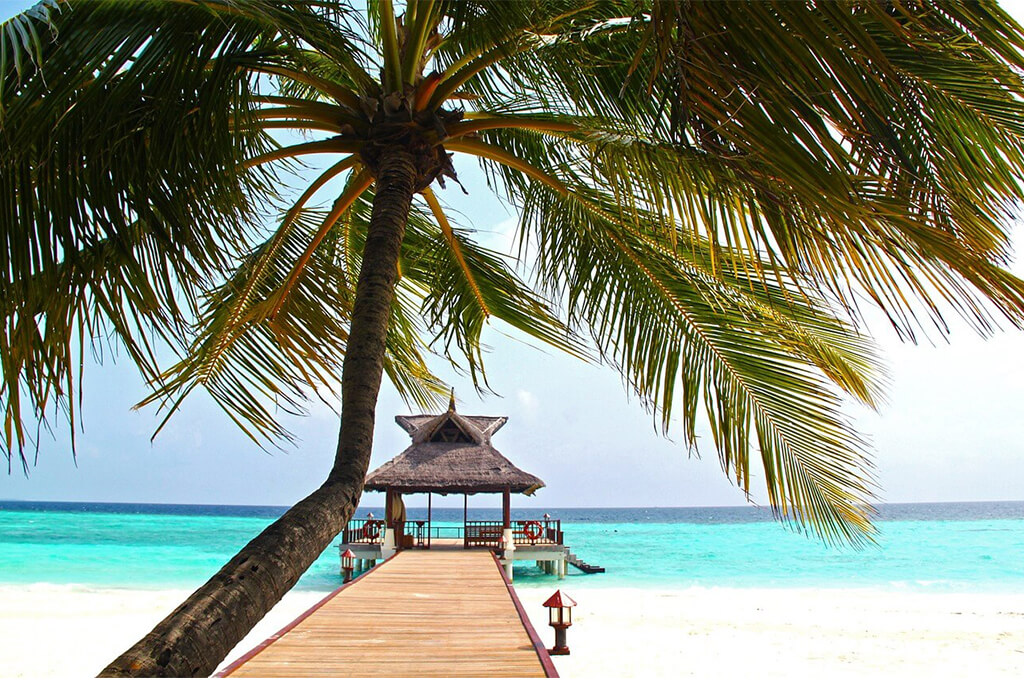 Europe boasts some of the most breathtaking and romantic coastal destinations for memorable weddings. With a diverse array of beaches spanning the Mediterranean and Adriatic seas, selecting the perfect location for your special day can be an exciting adventure.
The mesmerizing Mediterranean coastline offers numerous idyllic spots for your dream beach wedding. A popular choice is the Amalfi Coast in Italy, known for its dramatic cliffs, lush greenery, and azure seas. The charming towns of Positano, Ravello, and Amalfi provide stunning backdrops and intimate venues for your nuptials. Alternatively, the sun-soaked island of Santorini, in Greece, features picturesque villages with white-washed buildings and captivating sunsets that will undoubtedly leave a lasting impression on your guests.
Another enchanting Mediterranean location is Cyprus, where sun-kissed shores such as Ayia Thekla showcase pristine waters and serene settings for your special day. The warm climate, unique landscape, and hospitable locals make Cyprus a charming choice for weddings.
Venturing to the Adriatic, the dazzling coastline of Croatia presents an array of pristine beaches and historic venues. The walled city of Dubrovnik, a UNESCO World Heritage site, offers a blend of culture and luxury, making for a truly unforgettable beach wedding experience.
Further down the Adriatic, the scenic coastline of Montenegro features hidden gems such as the Bay of Kotor and Sveti Stefan. These locales, with their crystal-clear waters and striking landscapes, provide a dreamlike ambiance for your romantic beach wedding.
Other impressive beach wedding destinations in Europe include:
Turkey - Private beaches and enchanting ceremonies along the coast
Mallorca - A stunning Spanish island with dramatic seaside cliffs
Corfu - A Greek island paradise perfect for coastal weddings
In conclusion, Europe's extensive coastline offers a wealth of romantic locations that cater to varying styles and preferences. These picturesque destinations, nestled amidst the Mediterranean and Adriatic seas, are waiting to create unforgettable memories for you and your loved ones.

3- Budget, Planning, and Packages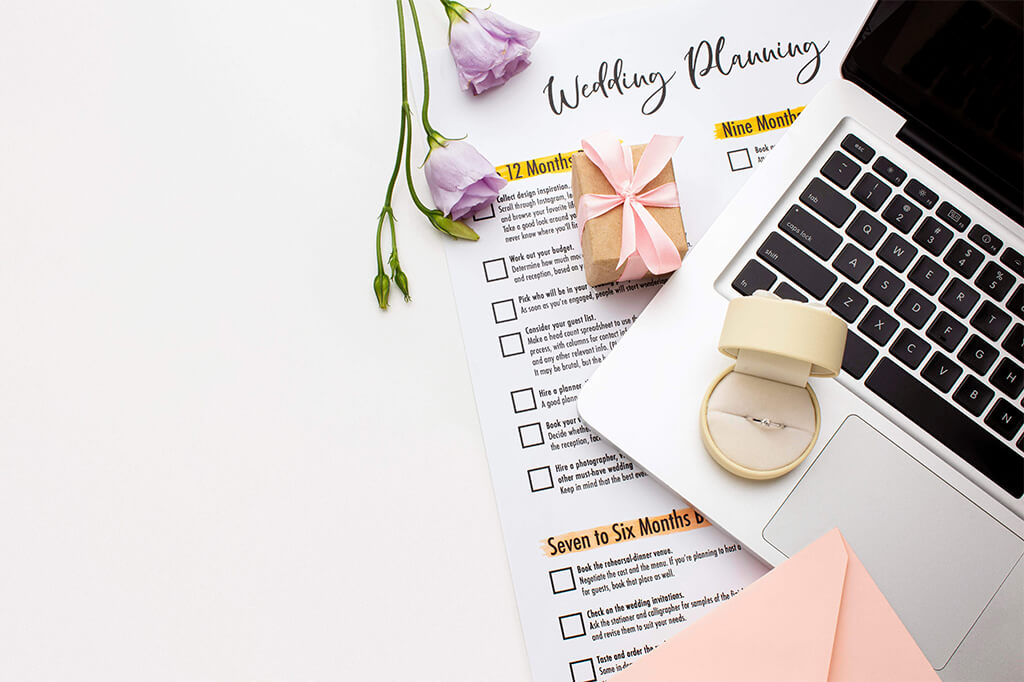 When planning a beach wedding in Europe, the first aspect to consider is the budget. Couples who wish to have a destination wedding should be aware of the various expenses involved, such as accommodations, flights, and the cost of the wedding ceremony itself.
One way to manage the costs effectively is by choosing a beach wedding package. Many European beach wedding destinations offer customizable packages that include essentials like venue rental, catering, and event coordination. For instance, Cyprus weddings start from £1699, and Greece weddings start from £1899.
Selecting a suitable location is another important aspect of planning a European beach wedding. Couples should consider factors like accessibility, local amenities, and weather conditions. Some popular beach wedding locations in Europe include:
Thalassines Villas, Ayia Napa, Cyprus
Ayvacik, Turkey
Santorini, Greece
Amalfi Coast, Italy
An organized wedding planner can be invaluable in coordinating the various aspects of a destination wedding. They can help you navigate local customs, connect with local suppliers, and ensure that the wedding day runs smoothly. Hiring a wedding planner will allow couples to focus on enjoying the experience, while the professional takes care of the logistics.
To summarize, effectively managing the budget, choosing the right beach wedding package, selecting the perfect location, and working with a professional wedding planner can help couples plan an unforgettable European beach wedding.

4- Extraordinary Surroundings and Attractions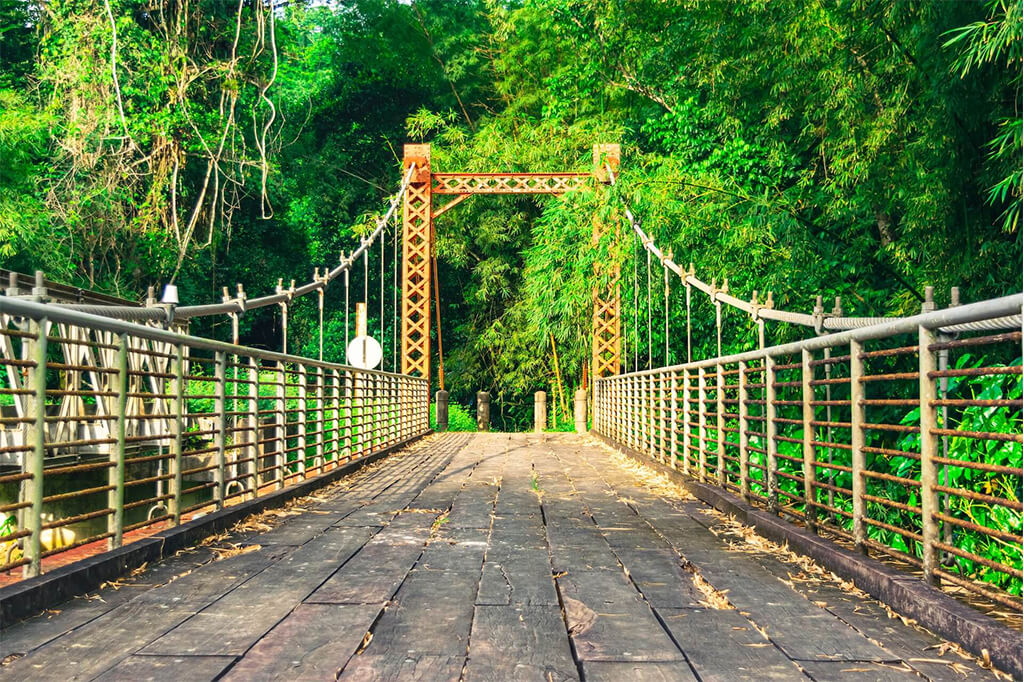 When selecting the best beach in Europe for a wedding, it's essential to consider the extraordinary surroundings and attractions that will create a lasting and memorable experience.
Architecture & History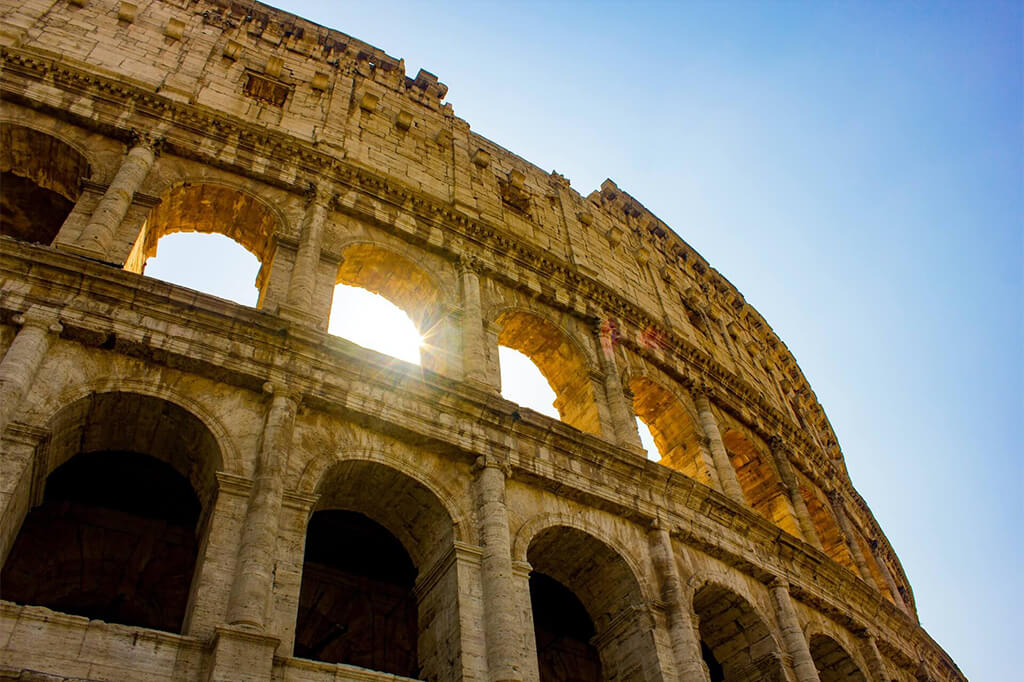 Many European countries offer a fascinating blend of ancient and modern architecture, reflecting their rich historical backgrounds. For example, Dubrovnik in Croatia provides a stunning setting characterized by its well-preserved medieval city walls and UNESCO World Heritage status. Similarly, the Loire Valley in France boasts numerous enchanting chateaux and picturesque villages that add a touch of elegance and romance to any wedding event.
Landscape & Scenery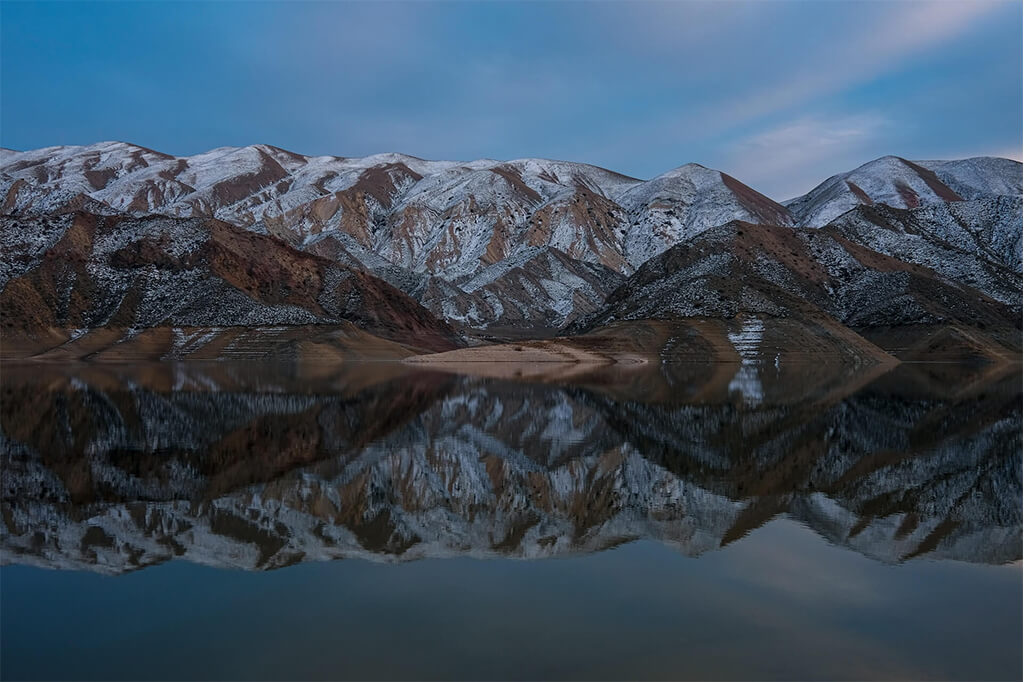 Europe's diverse landscape offers a plethora of natural beauty for couples to choose from. Among the best locations for beach weddings is the breathtaking coastline of Amalfi in Italy, known for its dramatic cliffs and charming seaside towns. In Santorini, Greece, the famous Le Ciel venue offers panoramic views of the iconic Caldera cliffs and stunning blue waters.
Castles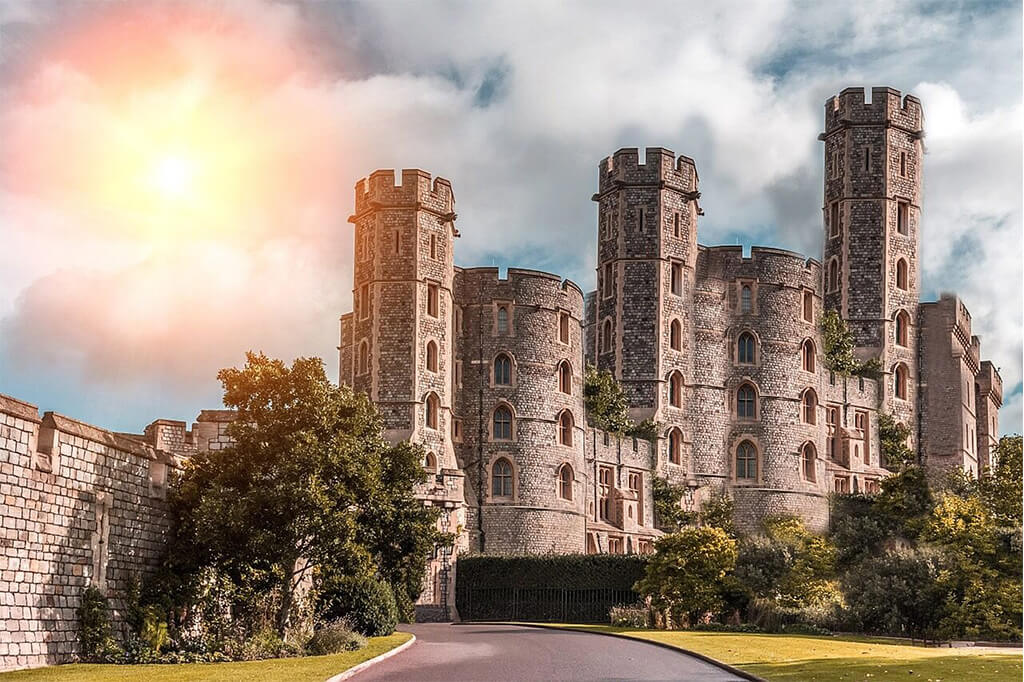 A European beach wedding wouldn't be complete without the option to incorporate castles into the experience. The Corfu coastline in Greece is home to several impressive fortresses, such as the Old and New Fortresses in Corfu Town. In Portugal, the Porto region boasts romantic palaces and castles, like the Pena Palace in Sintra, adding a touch of regal elegance to any beach wedding.
With these extraordinary surroundings and attractions, couples can create a truly unforgettable European beach wedding experience that is steeped in history, natural beauty, and architectural charm.

5- Post-Wedding Celebrations and Activities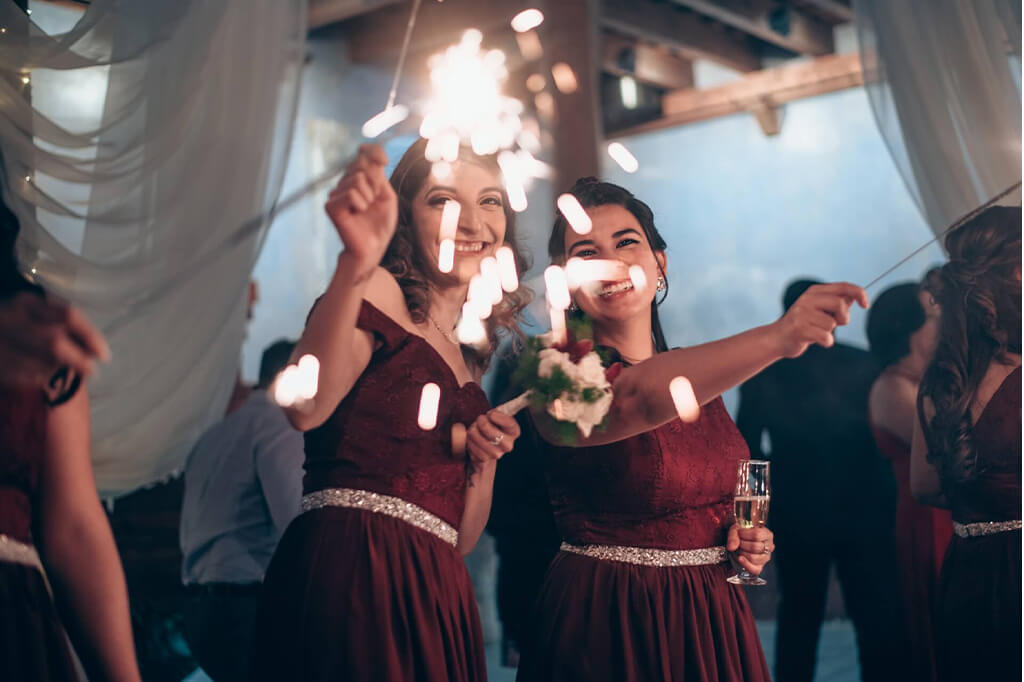 After tying the knot on a beautiful European beach, couples can immerse themselves in a wide array of post-wedding celebrations and activities that the continent has to offer. From nightlife and heritage sites to restaurants and cocktail receptions, there's something for everyone.
Europe is renowned for its vibrant nightlife, with many cities offering an eclectic mix of bars, clubs, and live music venues. Couples can dance the night away at some of the popular hotspots in Santorini, known for its stunning caldera views and lively entertainment scene. Similarly, Beso Beach Ibiza is another excellent destination for couples seeking a fun-filled evening with friends and family after their special day.
Historical heritage sites are abundant throughout Europe, providing newlyweds with ample opportunities to explore and appreciate the continent's rich past. Whether visiting ancient ruins, medieval castles, or romantic cobblestone streets, couples can create lasting memories together while taking in this unique aspect of their wedding destination.
Food plays a significant role in any celebration, and Europe boasts an array of exquisite restaurants catering to various tastes and preferences. From local seafood delicacies along coastal towns to Michelin-starred establishments, couples can indulge in a memorable dining experience after their beach wedding. Venues such as Tsambikos Taverna in Rhodes offer stunning Aegean Sea views, setting the perfect ambiance for a post-wedding meal.
An elegant cocktail reception is yet another option for couples to consider for their post-wedding celebration. Beach wedding venues in Europe often provide packages that include expertly crafted drinks, allowing guests to toast to the newlyweds while taking in the breathtaking European seaside. From champagne and signature cocktails to creative mocktails, the region's diverse mixology offerings ensure that everyone's tastes are catered to.
By combining the enchanting beauty of European beach wedding venues with the vast array of post-wedding celebrations and activities available, couples can create unforgettable memories that they will cherish for a lifetime.

Video for Top Destinations for Your Special Day
Check this video for the Destination Wedding Spots in Europe: Find the Right One for You! created by the Alluring Planet Youtube channel