Planning a Vacation in Europe: A 20-Step Guide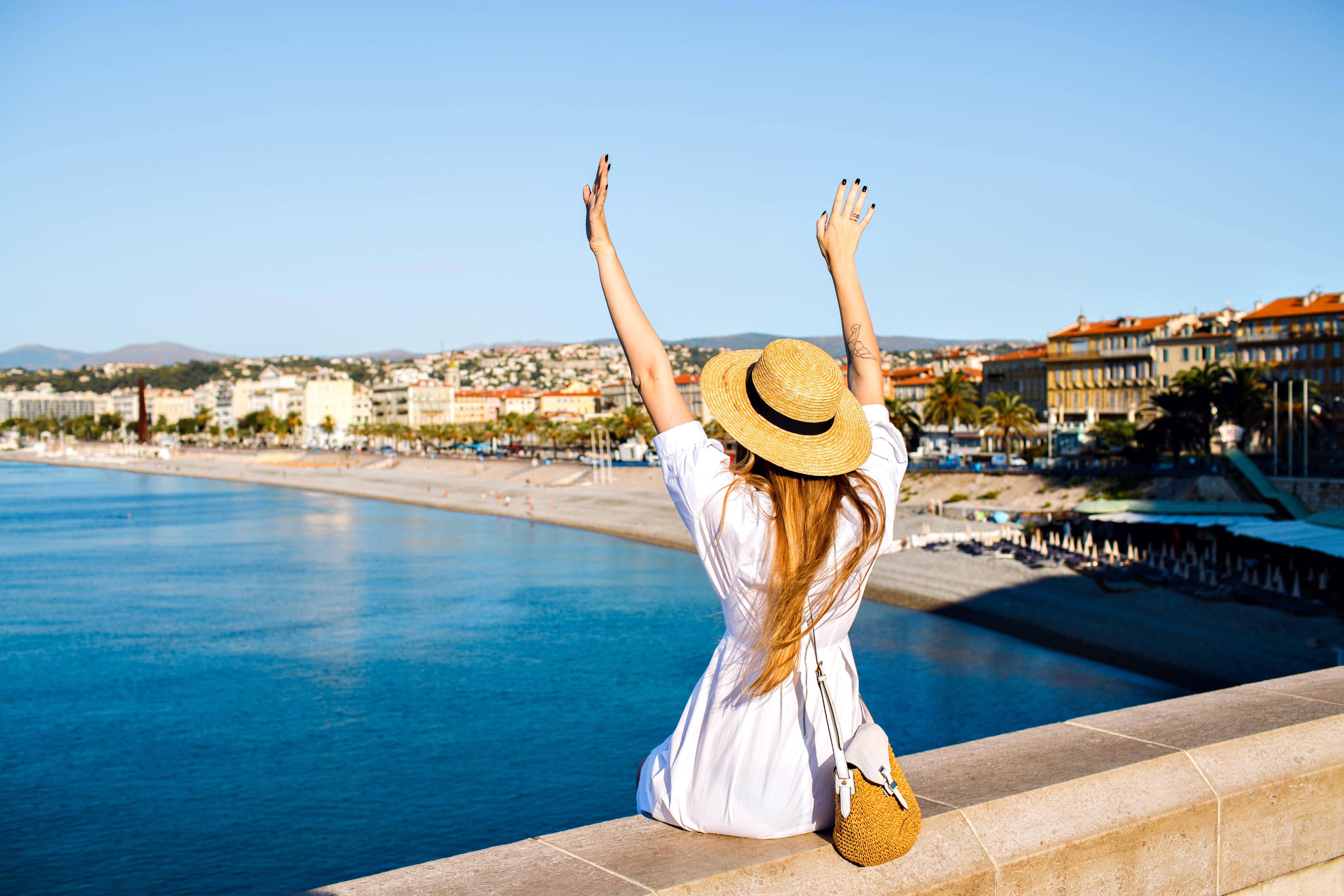 This article was created by a dedicated and authentic team of passionate travelers from the PTA Team, who are not only experienced travel experts but also proud members of the World Travel & Tourism Council (WTTC). Our sole purpose is to assist and support fellow travelers in planning their tours with utmost care and precision. With exclusive information, valuable insights, and meticulous analysis, we strive to provide high-quality content that leaves no room for mistakes. Count on us to deliver comprehensive destination reports and all the necessary information to ensure an exceptional and well-planned travel experience for you. Learn More
Article Table of Content
Planning a Vacation in Europe
Europe offers a diverse range of destinations, cultures, and attractions. Planning a trip to Europe can be a challenging but exciting experience. With careful planning, you can make the most of your time and budget, and create an unforgettable adventure.
Step Guide to Planning Your Europe Vacation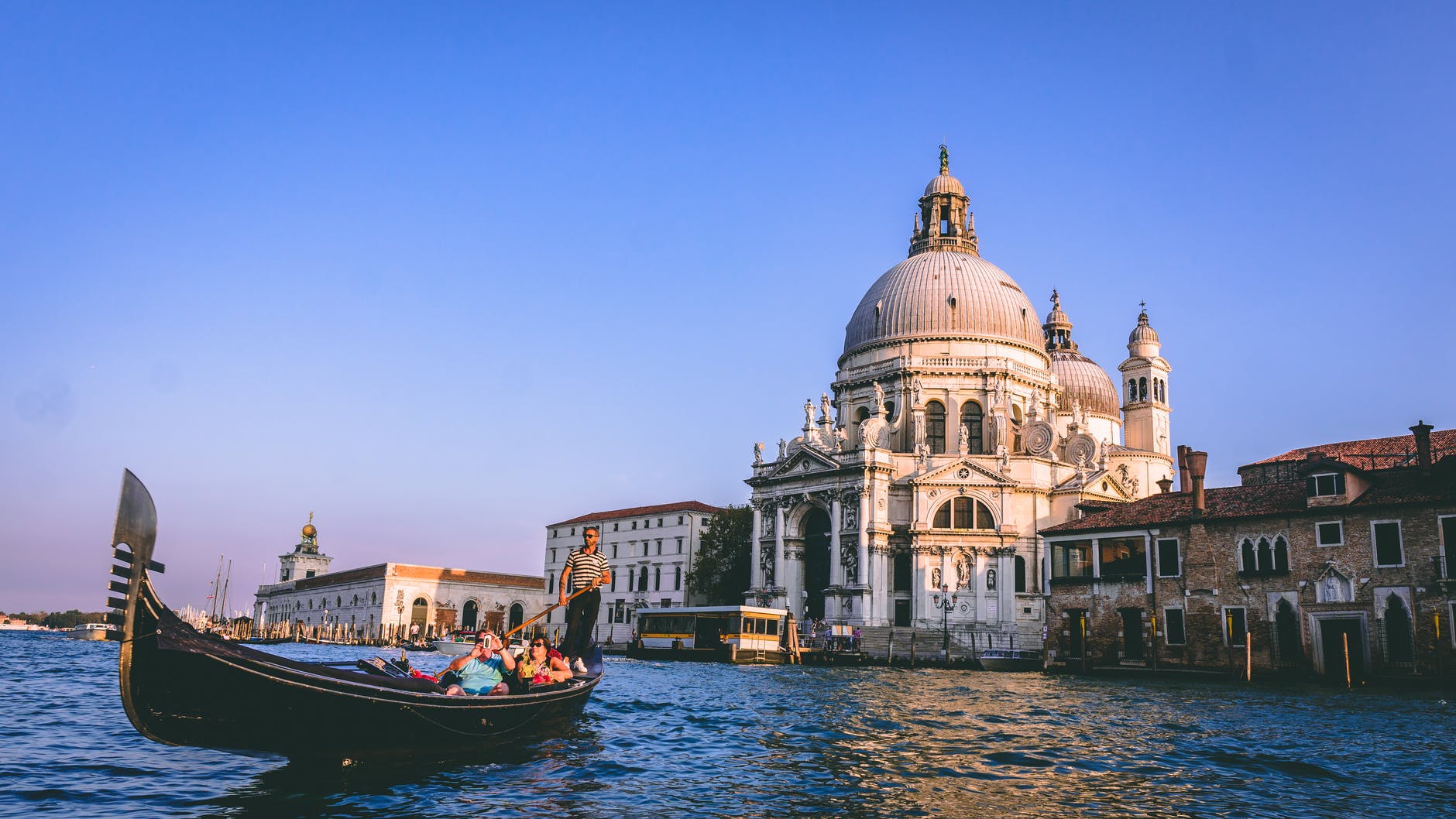 Here is a step-by-step guide to help you plan your European vacation.
1- Determine your budget: Before planning anything, it's important to know how much you can afford to spend on your trip. This will help you determine the type of accommodations, transportation, and activities you can afford.
2- Choose your destinations: Europe is home to a vast number of countries, each with its own unique culture and attractions. Choose your destinations based on your interests, budget, and the amount of time you have.
3- Decide on the type of trip: Will you be traveling alone, with family, or with friends? Do you want to relax on the beach, hike in the mountains, or explore cities? Deciding on the type of trip will help you choose your destinations and plan your itinerary.
4- Research flights: Start searching for flights as early as possible. Compare prices from different airlines and consider booking connecting flights to save money.
5- Book accommodations: Book your accommodations as soon as possible to ensure availability. Consider staying in apartments or hostels for a more budget-friendly option.
6- Plan your itinerary: Plan your itinerary based on the destinations and activities you want to do. Make sure to allow time for rest and relaxation.
7- Get a visa: Some countries in Europe require a visa for entry. Make sure to check the visa requirements for each country you plan to visit and apply for a visa well in advance.
8- Purchase travel insurance: Travel insurance will protect you in case of illness, accidents, or other emergencies.
9- Research local transportation options: Determine the best way to get around each city you visit. Consider using public transportation, renting a car, or hiring a private driver.
10- Plan activities: Research the must-see attractions and activities in each city you visit. Make reservations in advance to ensure availability.
11- Make a packing list: Make a list of items you need to bring, such as clothing, toiletries, and important documents.
12- Check for health precautions: Check for any health precautions or vaccinations required for the countries you plan to visit.
13- Get a European health insurance card (EHIC): If you're an EU citizen, consider getting an EHIC, which provides free or reduced-cost medical treatment in European Union countries.
14- Learn basic phrases in the local language: Learning basic phrases in the local language will make communication easier and enhance your cultural experience.
15- Consider getting a money-saving card: Consider getting a money-saving card, such as the Eurail Pass, that provides discounts on transportation and activities.
16- Prepare for culture shock: Europe is home to a diverse range of cultures and lifestyles. Prepare yourself for cultural differences by researching the customs and traditions of each country you visit.
17- Pack smart: Pack light and bring versatile clothing that can be dressed up or down.
18- Stay organized: Keep important documents, such as your passport and tickets, organized and easily accessible.
19- Be flexible: Leave room for unexpected adventures and allow for changes in your itinerary.
20- Enjoy your trip: Most importantly, relax and enjoy your trip! Take in the sights, sounds, and experiences of Europe, and create memories that will last a lifetime.
In conclusion, planning a vacation in Europe can be an exciting but daunting task. With so many countries, cultures, and attractions to choose from, it's important to do your research and plan ahead to make the most of your time and budget. By following this 20-step guide, you can ensure a smooth and stress-free planning process, from deciding on a budget and choosing a destination to booking accommodations and creating an itinerary.
Remember to keep an open mind, be flexible, and embrace the local culture and customs to fully immerse yourself in the European experience. With careful planning and a sense of adventure, your European vacation is sure to be a trip of a lifetime.
Video to help You Planning Your Best Europe Vacation  
Check this video for how to plan a trip to Europe 2023 (step by step) for first timers | Flights, Accommodation & More! created by the Happy to Wander   Youtube channel
FAQ
What are the best destinations to visit in Europe for first-time travelers?
There are many great destinations in Europe for first-time travelers, but here are some of the most popular:
1. Paris, France - known as the City of Love and Lights, Paris is famous for its romantic atmosphere, iconic landmarks like the Eiffel Tower, and world-class museums like the Louvre.
2. Rome, Italy - often referred to as the Eternal City, Rome is a treasure trove of ancient history, stunning architecture, and delicious Italian cuisine.
3. Barcelona, Spain - known for its beautiful beaches, colorful architecture, and vibrant culture, Barcelona is a great destination for those seeking a unique and exciting European experience.
4. Amsterdam, Netherlands - famous for its picturesque canals, historic landmarks, and liberal culture, Amsterdam offers visitors a laid-back and welcoming atmosphere.
5. London, England - a city steeped in history, London is home to iconic landmarks like Big Ben, Buckingham Palace, and the Tower of London, as well as world-class museums, theaters, and restaurants.
6. Berlin, Germany - a city with a rich and complex history, Berlin is a fascinating destination for those interested in exploring the Cold War, the fall of the Berlin Wall, and the city's thriving arts and culture scene.
7. Vienna, Austria - known for its stunning architecture, rich cultural heritage, and world-renowned coffeehouses, Vienna is a great destination for those seeking a more sophisticated and elegant European experience.
8. Dubrovnik, Croatia - with its stunning beaches, crystal-clear waters, and picturesque old town, Dubrovnik is a great destination for those seeking a more laid-back and relaxed European experience.
9. Copenhagen, Denmark - known for its stylish design, innovative cuisine, and friendly atmosphere, Copenhagen is a great destination for those seeking a more modern and cutting-edge European experience.
10. Edinburgh, Scotland - with its stunning medieval architecture, world-famous festivals, and rich cultural heritage, Edinburgh is a great destination for those seeking a unique and authentic European experience.
How much does it cost to travel to Europe for two weeks?
The cost of a two-week trip to Europe can vary greatly depending on factors such as your travel style, the countries you visit, your accommodation choices, and your food and activity expenses. On average, a budget traveler can expect to spend around $2,000-$3,000 for a two-week trip, while a mid-range traveler can expect to spend around $3,000-$5,000. Luxury travelers can expect to spend upwards of $5,000 or more. It's important to research and budget for specific expenses such as flights, accommodations, transportation, food, and activities to get a more accurate estimate.
What are the most affordable ways to travel around Europe?
There are several affordable ways to travel around Europe, including:
1. Budget airlines: Low-cost airlines such as Ryanair, EasyJet, and Wizz Air offer affordable flights between many European cities.
2. Trains: Train travel is a popular way to get around Europe, and many countries offer affordable rail passes such as the Eurail pass.
3. Buses: Bus companies such as FlixBus and Eurolines offer cheap intercity travel across Europe.
4. Car rental: Renting a car can be affordable if you split the cost with travel companions. However, be aware of extra costs such as gas, tolls, and parking.
5. Hitchhiking: While not the safest option, hitchhiking can be a free way to travel around Europe.
6. Cycling: Renting or bringing your own bike can be an affordable way to explore cities and rural areas.
It's important to research and compare prices and travel times for each option to find the most affordable and convenient option for your trip.
What should I pack for a trip to Europe?
When packing for a trip to Europe, it is important to consider the time of year you will be traveling, the activities you will be doing, and the countries you will be visiting. Here are some general packing tips to keep in mind:
1. Check the weather forecast for the countries you will be visiting, and pack appropriate clothing. In general, layers are always a good idea, as temperatures can vary throughout the day.
2. Comfortable walking shoes are a must, especially if you plan to do a lot of sightseeing. Consider packing a second pair of shoes in case your first pair gets wet or uncomfortable.
3. Bring a small daypack or bag to use for day trips or excursions.
4. Pack any necessary travel documents, such as passports, visas, and travel insurance information.
5. Consider bringing a universal adapter for your electronics, as outlets can vary between countries.
6. Don't forget any necessary medications, as well as over-the-counter remedies like painkillers, motion sickness tablets, and anti-diarrheal medication.
7. It is a good idea to bring a small amount of local currency with you, as well as a credit or debit card with no foreign transaction fees.
8. If you plan to do laundry during your trip, pack a small amount of detergent and a travel clothesline.
9. Consider packing a reusable water bottle to stay hydrated, as well as a small first aid kit with items like bandaids, antiseptic wipes, and tweezers.
10. Finally, don't overpack! Remember that you will likely be carrying your luggage around with you, and many European hotels and apartments may not have elevators or lifts.
How can I find cheap flights to Europe?
Here are some tips for finding cheap flights to Europe:
1. Be flexible with your travel dates and be open to flying mid-week or in off-peak seasons.
2. Use flight search engines like Skyscanner, Kayak, and Google Flights to compare prices across multiple airlines.
3. Set up price alerts for your desired dates and destinations to receive notifications when prices drop.
4. Consider budget airlines like Ryanair, EasyJet, and Wizz Air, but be aware of additional fees for baggage and other services.
5. Check for package deals that include flights, accommodations, and other activities.
6. Look for connecting flights rather than direct flights, which can sometimes be cheaper.
7. Use airline rewards programs and credit card points to get discounts or free flights.
8. Consider alternative airports, which may have cheaper flights or better deals.
9. Be prepared to book quickly when you find a good deal, as prices can change rapidly.
10. Check the local airline websites of your destination country as they often have cheaper flights that do not show up on international flight search engines.
What are some tips for navigating language barriers while traveling in Europe?
Here are some tips for navigating language barriers while traveling in Europe:
1. Learn some basic phrases in the local language before you go. Simple greetings, numbers, and phrases like "please" and "thank you" can go a long way.
2. Use translation apps on your phone or tablet. There are many apps available that can help you translate text or speech in real-time.
3. Carry a phrasebook with you. Even if you don't speak the language fluently, having a phrasebook can be helpful in communicating basic needs and questions.
4. Use gestures and body language. Sometimes, a smile, a wave, or a gesture can communicate what words cannot.
5. Look for English translations. Many signs and menus in popular tourist areas will have English translations.
6. Ask for help. Don't be afraid to ask for assistance from locals or other travelers who may be able to help you communicate in the local language.
7. Be patient and polite. Remember that you are a guest in someone else's country, and a little patience and politeness can go a long way in overcoming language barriers.
What are the best ways to stay connected to the internet while traveling in Europe?
There are several ways to stay connected to the internet while traveling in Europe:
1. Local SIM card: Purchasing a local SIM card in the country you're visiting is one of the easiest and most affordable options. You can usually find them at airports, train stations, and convenience stores.
2. Pocket Wi-Fi: Another option is to rent a pocket Wi-Fi device, which allows you to connect multiple devices to the internet. These can be rented online or at airports.
3. Roaming: Check with your mobile carrier to see if they offer international roaming plans. While this can be convenient, it can also be expensive.
4. Free Wi-Fi: Many hotels, cafes, and restaurants offer free Wi-Fi to customers. Look for signs or ask the staff.
5. City Wi-Fi: Some cities offer free Wi-Fi in public areas such as parks and squares.
6. Internet cafes: If you need to use a computer or printer, internet cafes can be a good option. They can usually be found in cities and tourist areas.
7. Offline maps: Download maps and guidebooks to your phone or tablet before you go. This way, you can access them even when you don't have internet access.
8. Language translation apps: There are several apps available that can translate languages in real-time, which can be helpful when navigating language barriers.
How can I save money on accommodations in Europe?
There are several ways to save money on accommodations while traveling in Europe:
1. Stay in hostels: Hostels are generally the cheapest option for budget travelers, and they offer a social atmosphere where you can meet other travelers.
2. Use Airbnb: Airbnb offers a variety of accommodations at a range of price points, from shared rooms to entire apartments or houses.
3. Book in advance: Booking your accommodations well in advance can help you secure the best rates.
4. Stay outside of city centers: Accommodations outside of city centers are often less expensive, and you can save money by taking public transportation to get to and from your destination.
5. Use loyalty programs: If you frequently travel to Europe, consider joining loyalty programs for hotels or booking sites to earn rewards and discounts.
6. Couchsurfing: Couchsurfing allows you to stay with locals for free, although it requires a bit of effort and flexibility.
7. House sitting: House sitting involves taking care of someone's home while they are away, and can be a great way to score free accommodations.
8. Work exchange programs: Work exchange programs allow
What are some must-see attractions in Europe that are off the beaten path?
Here are some off-the-beaten-path attractions in Europe that are worth visiting:
1. Kizhi Island, Russia: A remote island in Lake Onega with a collection of wooden churches and other structures that date back to the 18th century.
2. Plitvice Lakes National Park, Croatia: A stunning collection of waterfalls, lakes, and forests that make up one of Croatia's most beautiful natural wonders.
3. Hallstatt, Austria: A charming village in the Austrian Alps that's famous for its beautiful scenery, traditional architecture, and rich history.
4. Skellig Michael, Ireland: An isolated island off the west coast of Ireland that's home to a historic monastery and stunning natural beauty.
5. The Salt Mines of Wieliczka, Poland: An underground complex of tunnels and chambers that were once used to mine salt, is now converted into a unique tourist attraction.
6. Giethoorn, Netherlands: A picturesque village in the northern Netherlands that's known for its canals, bridges, and quaint thatched-roof houses.
7. Predjama Castle, Slovenia: A dramatic castle built into a cave on the side of a cliff, with a fascinating history that includes medieval knights and a notorious robber baron.
8. Meteora Monasteries, Greece: A series of monasteries built on top of towering rock formations in central Greece, with stunning views and rich spiritual history.
9. Plzeň, Czech Republic: A charming town is known for its historic architecture, vibrant culture, and of course, its famous Pilsner beer.
10. Trolltunga, Norway: A dramatic rock formation that juts out over a cliff, offering stunning views of the Norwegian fjords and a challenging hike to reach.
How far in advance should I book my European vacation to get the best deals?
Le cours auront lieu au siège de l'Institut à Fés et Casablanca et chez un de nos collaborateurs à It's generally recommended to book your European vacation at least 3-6 months in advance to get the best deals on flights and accommodations. However, if you're traveling during peak season or to popular destinations, you may want to book even further in advance to ensure availability and lower prices. Keep in mind that last-minute deals can also be available, but it's often a gamble and may not be as cost-effective in the long run.