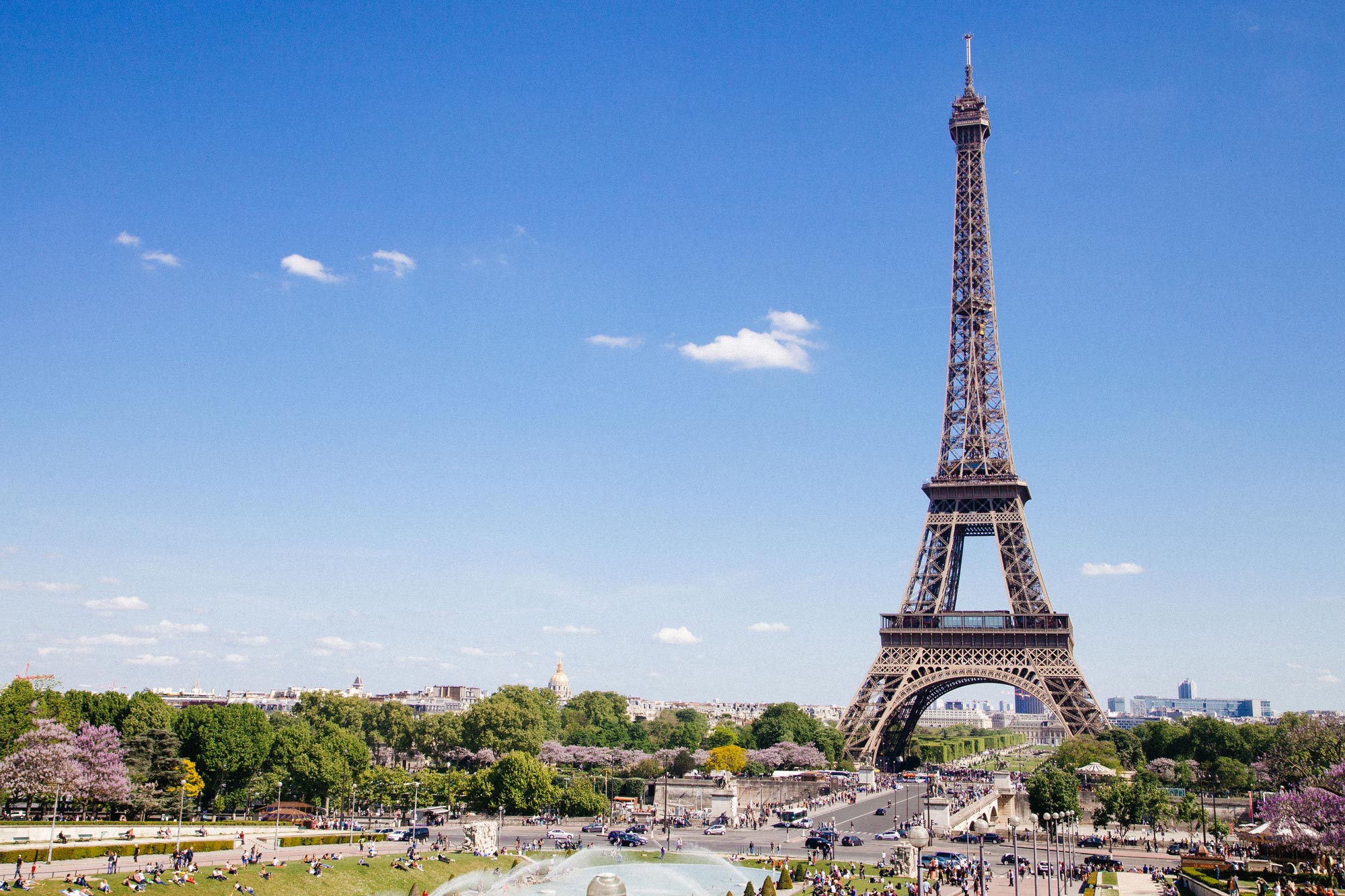 Best Places to Visit in France 2023/2024
This article was created by a dedicated and authentic team of passionate travelers from the PTA Team, who are not only experienced travel experts but also proud members of the World Travel & Tourism Council (WTTC). Our sole purpose is to assist and support fellow travelers in planning their tours with utmost care and precision. With exclusive information, valuable insights, and meticulous analysis, we strive to provide high-quality content that leaves no room for mistakes. Count on us to deliver comprehensive destination reports and all the necessary information to ensure an exceptional and well-planned travel experience for you. Learn More
Article Table of Content
If you're planning a trip to France in 2023 or 2024, you're in for a treat. France is a country with a rich history, stunning architecture, and a diverse landscape that offers something for everyone. Whether you're interested in exploring the cities, visiting charming villages, or soaking up the sun on the French Riviera, there are plenty of places to visit in France that will make your trip unforgettable.
In 2023, France will be hosting the Rugby World Cup, which is expected to draw visitors from around the world. This event will take place in several cities across the country, including Paris, Lille, Nantes, Bordeaux, and Lyon. If you're a rugby fan, this is a great opportunity to combine your love of the sport with a visit to France's most iconic landmarks and attractions.
When it comes to travel, France is a destination that should be on everyone's bucket list. From the Eiffel Tower to the French Riviera, there are countless places to visit in France that will take your breath away. Whether you're interested in art, history, food, or wine, France has it all. So start planning your trip to Europe, today and get ready to experience the best that France has to offer in 2023 and 2024.

Top Cities in France for 2023 and 2024
France is a country that has something for everyone, from historic landmarks to beautiful beaches, and delicious cuisine. If you're planning a trip to France in 2023 or 2024, there are several destinations that you should consider visiting. Here are the top destinations in France that you should add to your itinerary:
Paris
Paris, the City of Light, radiates a timeless beauty that captivates the hearts of millions. Its allure lies in the perfect amalgamation of stunning architecture, rich history, and enchanting culture. From the moment one sets foot in this majestic city, they are embraced by a symphony of visual delights.
The elegant boulevards lined with charming cafes and stylish boutiques create a picturesque scene, inviting leisurely strolls and people-watching. The grandeur of iconic landmarks like the Eiffel Tower, Louvre Museum, and Notre-Dame Cathedral is simply breathtaking, their intricate designs serving as testaments to the city's artistic legacy.
Paris is a city that exudes romance. The Seine River meandering through its heart adds a touch of serenity and beauty to the urban landscape. As twilight descends, the city transforms into a magical wonderland, with the twinkling lights casting a soft glow upon the streets, bridges, and monuments. Paris is not only one of the best attractions to visit in France but also considered one of the best places to visit in Europe 2023/2024.
Art and culture thrive in every corner of Paris. Museums, such as the Louvre and Musée d'Orsay, house masterpieces that have shaped the world of art. The city's vibrant theater scene, music festivals, and fashion events make it a hub for creative expression.
Parisian cuisine is renowned worldwide, tantalizing taste buds with its exquisite flavors. Indulging in a croissant at a neighborhood bakery or savoring a gourmet meal at a Michelin-starred restaurant are experiences that make one appreciate the gastronomic delights of the city.
Paris, with its undeniable beauty, holds a unique place in the hearts of dreamers, artists, and lovers. Its charm is everlasting, drawing visitors from across the globe to bask in its romantic ambiance and be inspired by its undeniable allure.
Nice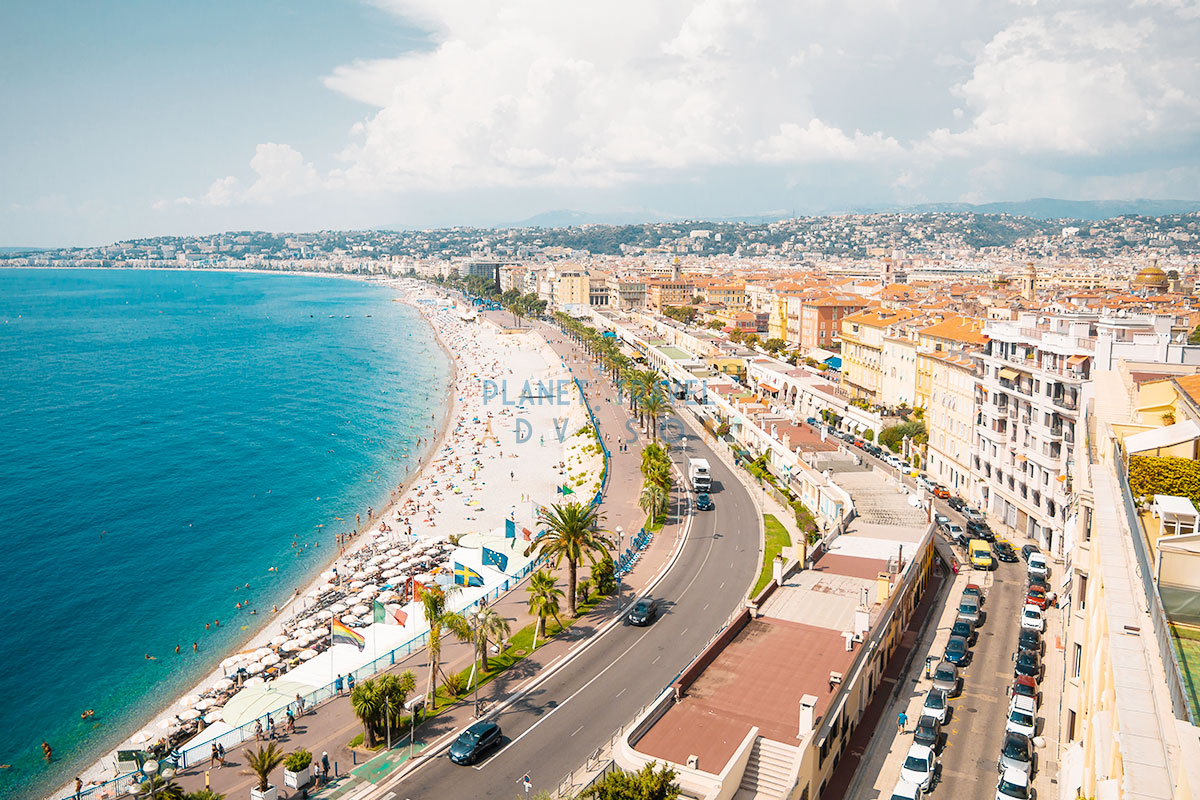 Nestled on the picturesque French Riviera, Nice embodies a captivating beauty that enchants visitors from far and wide. Its azure coastline, adorned with pristine beaches and shimmering waters, invites sun-worshippers to indulge in the Mediterranean allure. The city's historic Old Town, with its labyrinthine streets and vibrant facades, evokes a sense of old-world charm and rich cultural heritage. A leisurely stroll along the iconic Promenade des Anglais reveals the elegant Belle Époque architecture, while the lively atmosphere fills the air with energy and joy.
Nice's thriving arts scene is showcased in renowned museums such as the Musée Matisse and Musée d'Art Moderne et d'Art Contemporain, which house a wealth of artistic masterpieces. The vivid colors of the vibrant flower market, the tantalizing flavors of Niçoise cuisine, and the warm hospitality of its residents all contribute to the city's irresistible allure. With its undeniable beauty and captivating ambiance, Nice remains an eternal treasure of the French Riviera, leaving a lasting impression on all who experience its splendor.
Lyon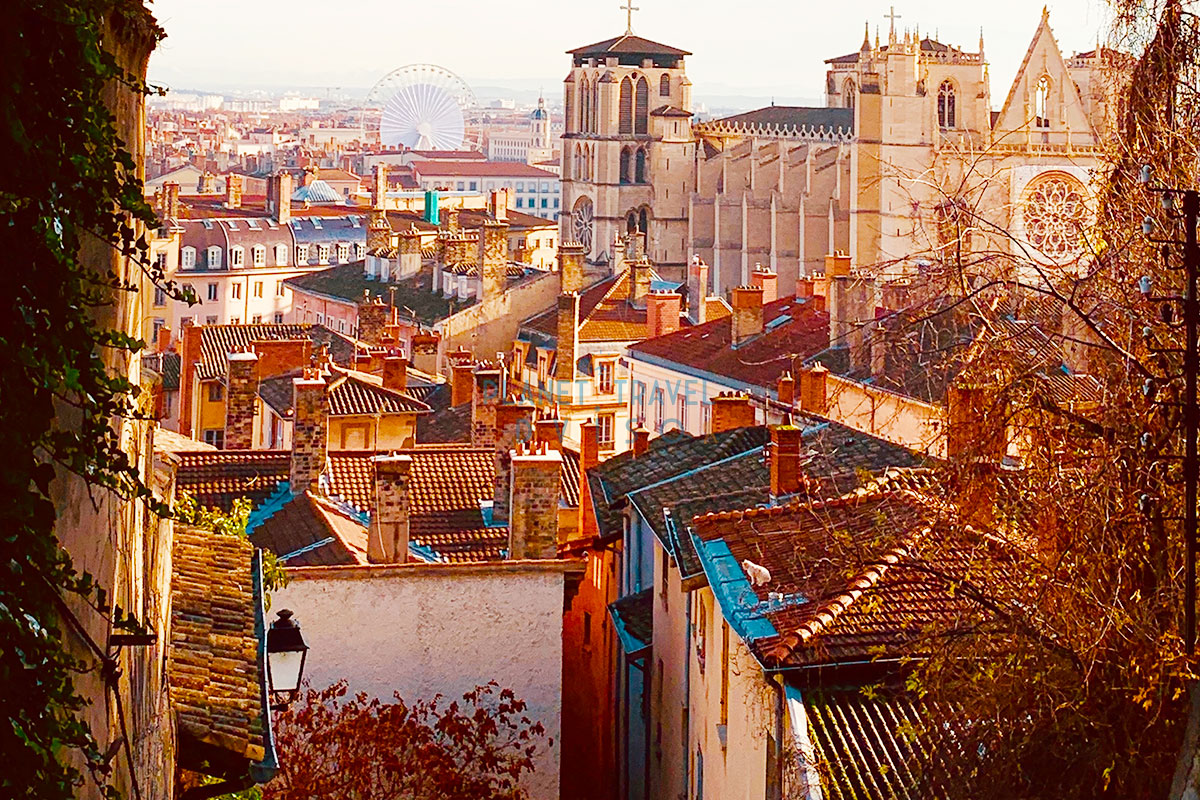 Lyon, a city nestled in the heart of France, is a harmonious blend of old-world charm and vibrant energy. Its rich history is palpable as you stroll through the cobblestone streets, marveling at the well-preserved architecture that spans centuries. The iconic Basilica of Notre-Dame de Fourvière stands proudly atop the hill, offering breathtaking panoramic views of the city. As the gastronomic capital of France, Lyon tantalizes the senses with its world-renowned cuisine. From savoring the delicate flavors of Lyonnais specialties in traditional bouchons to exploring the bustling Les Halles de Lyon Paul Bocuse, a paradise for food lovers, the city offers an unforgettable culinary experience.
Art and culture thrive in Lyon, with its vibrant theater scene, renowned museums, and annual Festival of Lights, where the city becomes a dazzling spectacle of illuminated installations. Whether indulging in its culinary delights, immersing oneself in its cultural offerings, or simply enjoying the charm of its streets, Lyon enchants visitors with its unique character and leaves an indelible mark on their hearts.
Bordeaux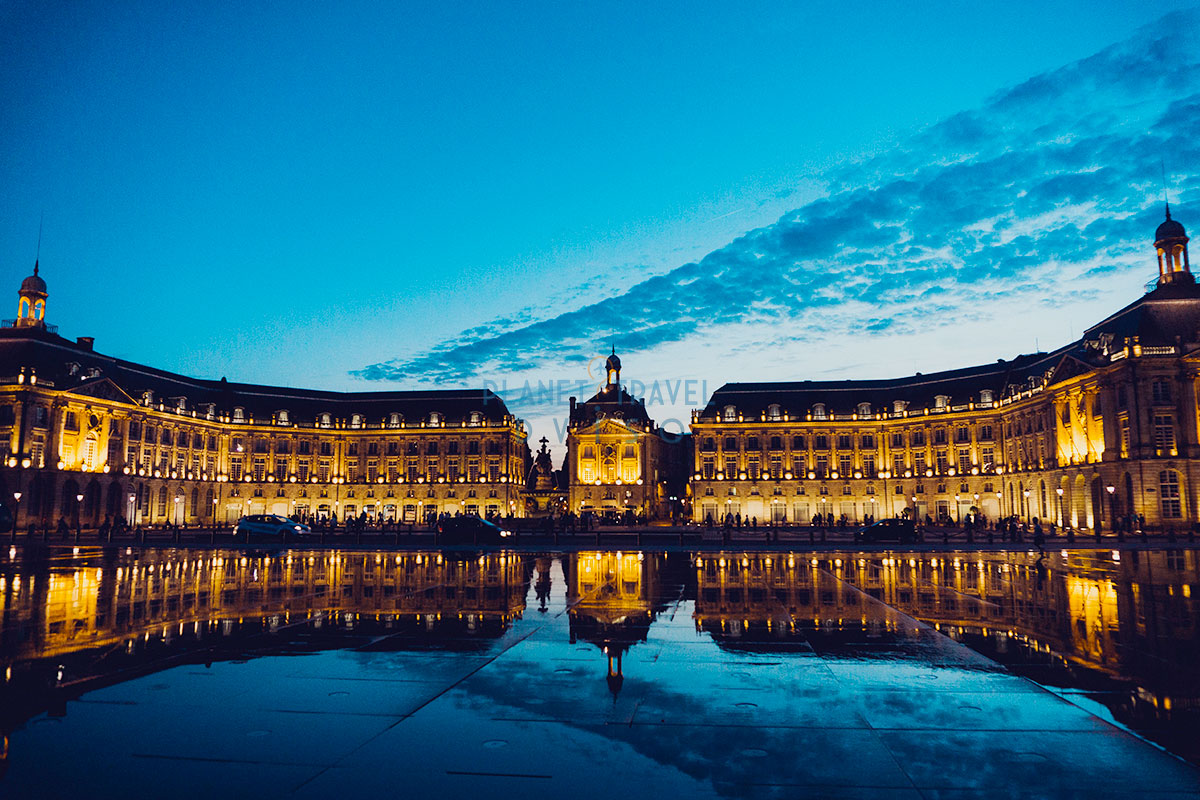 Bordeaux, a city nestled in the southwest of France, captures the essence of art, culture, and joie de vivre. With its well-preserved architecture, Bordeaux presents a picturesque blend of elegant 18th-century buildings, wide boulevards, and charming squares. The Place de la Bourse, with its magnificent Water Mirror reflecting the architectural beauty, stands as a testament to the city's grandeur.
Bordeaux's vibrant cultural scene is showcased in its numerous museums and galleries. The Musée des Beaux-Arts exhibits an impressive collection of artwork, ranging from Renaissance masterpieces to contemporary creations. The CAPC Museum of Contemporary Art, housed in a former warehouse, offers a dynamic space for contemporary artists to display their works.
The city's culinary prowess is equally captivating. Bordeaux's gastronomy scene is diverse and enticing, with an abundance of Michelin-starred restaurants, cozy bistros, and lively food markets. From indulging in local delicacies like cannelés and entrecôte bordelaise to sipping on world-class wines in charming wine bars, the culinary delights of Bordeaux leave a lasting impression.
Nature lovers are not forgotten in Bordeaux, as the city is surrounded by stunning landscapes. The nearby Dune du Pilat, the tallest sand dune in Europe, offers breathtaking panoramic views of the Atlantic Ocean and pine forests. The Médoc region, famous for its vineyards, also provides an idyllic setting for cycling tours and leisurely walks among the vineyards.
Strasbourg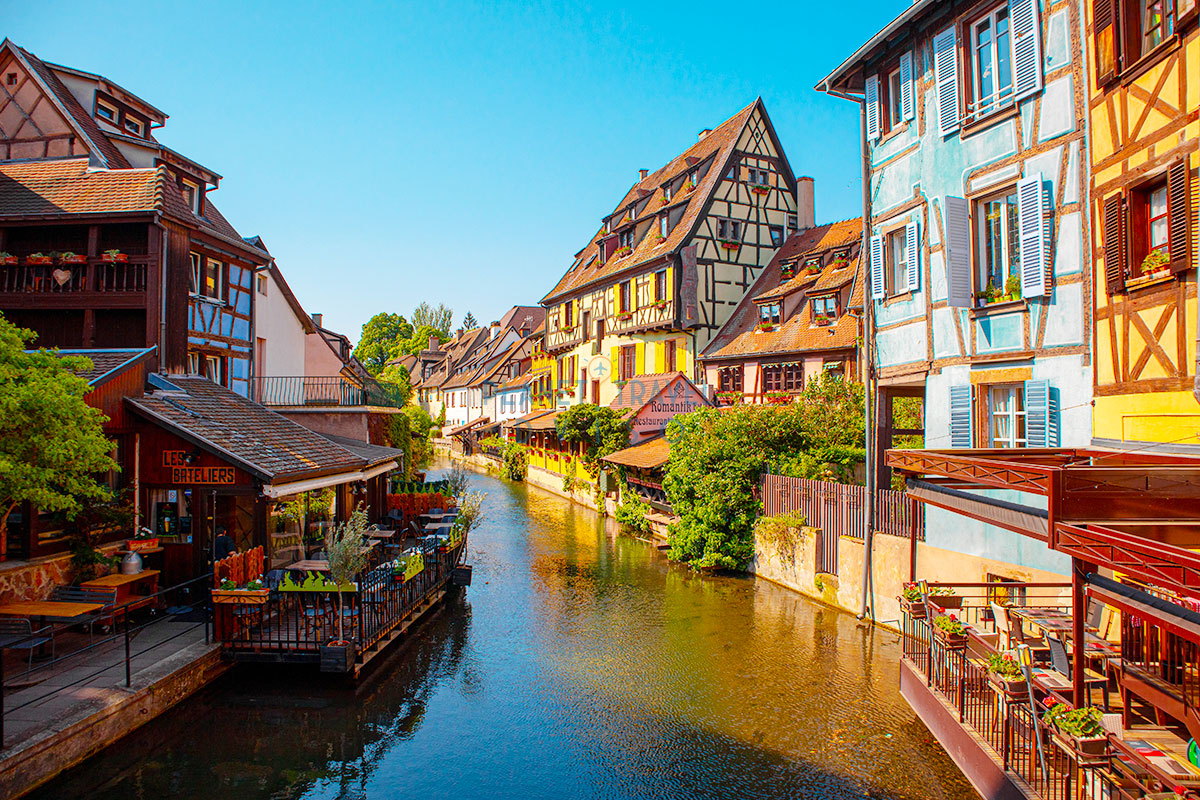 Perched on the eastern border of France, where the Rhine River gracefully meanders, lies the captivating city of Strasbourg. Steeped in history and renowned for its rich cultural heritage, Strasbourg is a harmonious blend of French and German influences. This picturesque city serves as the capital of the Alsace region and invites visitors to immerse themselves in its enchanting beauty and unique charm.
From its well-preserved medieval architecture to its thriving culinary scene and captivating blend of traditions, Strasbourg beckons travelers to explore its winding cobblestone streets, stroll along the riverbanks, and discover the treasures that make it a truly remarkable destination. With its captivating blend of cultures, stunning landmarks, and warm Alsatian hospitality, Strasbourg is a city that lingers in the hearts and memories of all who have the pleasure of experiencing its wonders.

Best Attractions of French Riviera
A sun-drenched paradise that has long captivated the hearts of wanderers seeking a slice of coastal enchantment. Situated along the Mediterranean coastline of southeastern France, the French Riviera, also known as the Côte d'Azur, offers an exquisite blend of natural beauty, luxurious indulgence, and timeless allure. With its pristine beaches, vibrant seaside towns, and breathtaking vistas, it has become an iconic destination synonymous with glamour, relaxation, and vibrant Mediterranean living.
From the vibrant city of Nice, with its elegant promenade and charming Old Town, to the glamorous town of Cannes, renowned for its prestigious film festival and one of the best shopping cities in Europe 2023/2024, the French Riviera offers a myriad of enchanting experiences. Discover the picturesque villages of Saint-Tropez and Antibes, where ancient streets are adorned with vibrant bougainvillea and charming cafes beckon with their Mediterranean delights. Explore the opulence of Monte Carlo in Monaco, with its world-class casinos, luxury yachts, and prestigious events.
Beyond the glitz and glamour, the French Riviera boasts breathtaking natural wonders. Delve into the tranquil beauty of the Esterel Mountains, where rugged cliffs meet crystal-clear turquoise waters. Embark on a scenic drive along the mesmerizing coastal roads, winding through dramatic cliffs and offering panoramic views that will leave you in awe.
Cannes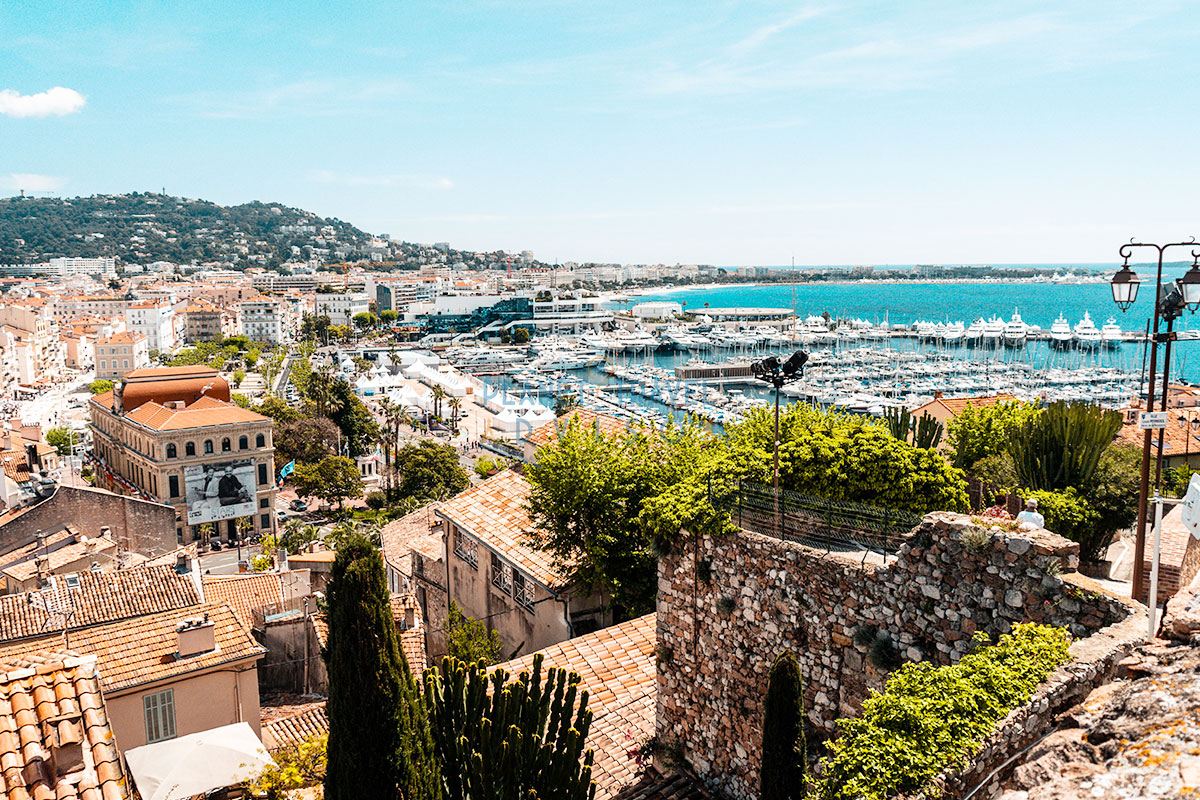 Step into the enchanting world of Cannes, a coastal haven on the illustrious French Riviera. Nestled between the sparkling azure waters of the Mediterranean Sea and the rugged Estérel Mountains, Cannes beckons with its timeless beauty and captivating charm. Beyond its glamorous reputation and star-studded events, this exquisite city offers a delightful fusion of natural splendor, cultural treasures, and a laid-back Mediterranean lifestyle.
Immerse yourself in the allure of Cannes as you stroll along the iconic Boulevard de la Croisette, where the gentle sea breeze caresses your skin and the sight of luxurious yachts and palm-fringed beaches mesmerizes your senses. Indulge in the city's vibrant culinary scene, from savoring fresh seafood delights at beachside restaurants to exploring the bustling markets brimming with regional delicacies.
Cannes is not only a playground for the elite but also a cultural haven. Discover architectural gems such as the stunning Palais des Festivals, which hosts the renowned Cannes Film Festival, and explore the historic Le Suquet district with its winding streets and charming boutiques. The city's artistic heritage is further showcased in its museums and galleries, where a world of creativity awaits.
Èze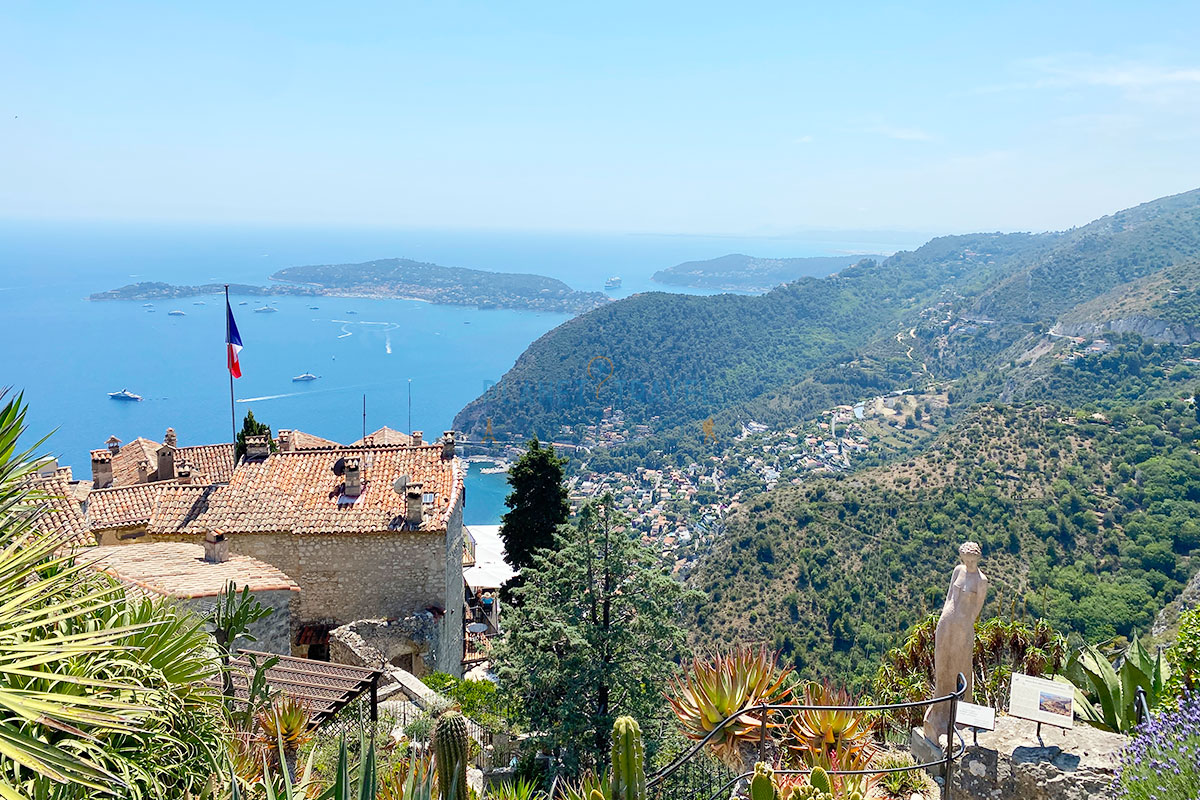 Perched high atop a dramatic cliff overlooking the azure waters of the French Riviera, Èze stands as a mesmerizing medieval village that seems to defy gravity. This enchanting gem, nestled between Nice and Monaco, exudes a timeless charm and offers breathtaking panoramic views that have captivated visitors for centuries.
As you wander through the narrow cobblestone streets of Èze, you'll be transported back in time. The village's ancient stone houses, adorned with vibrant bougainvillea, create a picturesque backdrop for exploration. Discover hidden squares, charming artisan shops, and art galleries that showcase the local talent.
Èze is also home to the remarkable Jardin Exotique, a botanical garden perched on the cliff's edge. Meandering through its terraced paths, you'll encounter an astonishing variety of rare plants and succulents, all while enjoying awe-inspiring vistas of the Mediterranean coastline.
For a true gastronomic delight, indulge in the culinary offerings of Èze. From traditional Provençal cuisine to Michelin-starred dining experiences, the village offers a delectable array of flavors to satisfy even the most discerning palate. Pair your meal with a glass of local wine and savor the fusion of flavors that make the region's cuisine so renowned.
Saint Tropez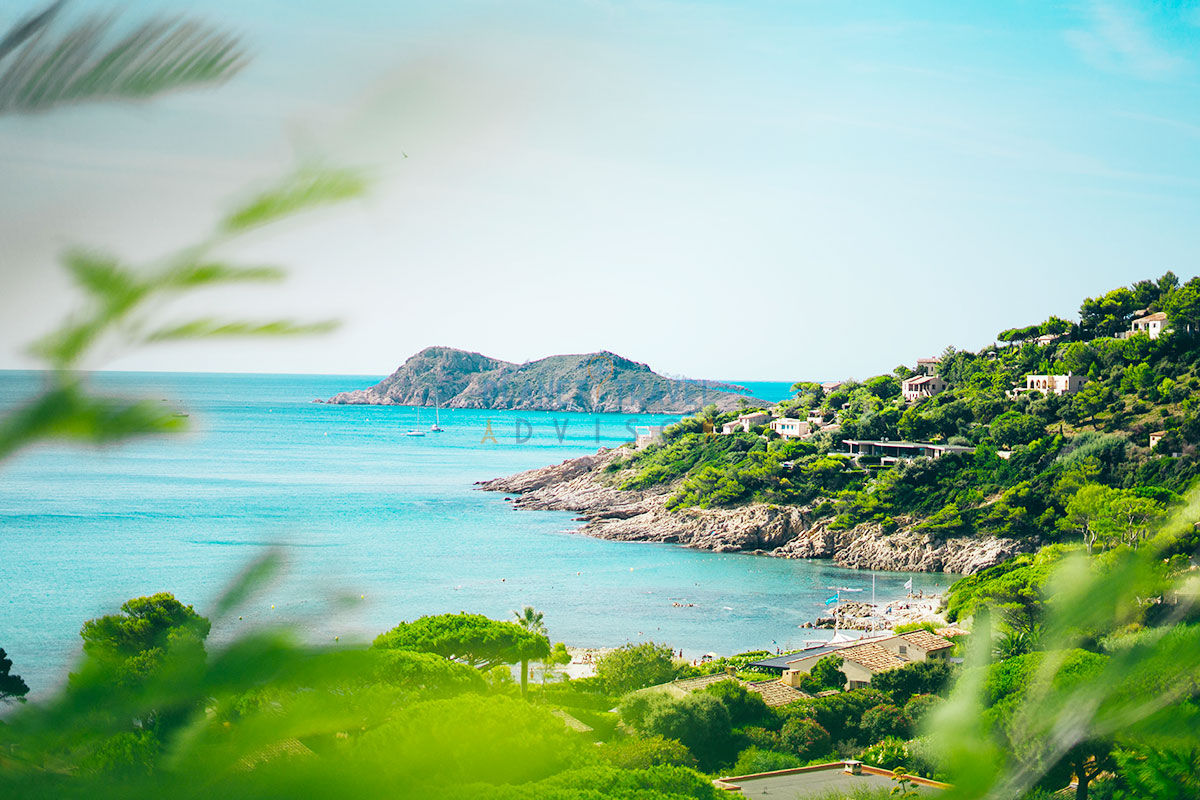 Saint-Tropez's legendary reputation as a jet-set destination is woven into its very fabric. The iconic Vieux Port, lined with luxurious yachts, sets the stage for a scene straight out of a postcard. Stroll along the waterfront promenade, taking in the sight of stylish boutiques, upscale restaurants, and chic cafes that line the cobblestone streets.
The town's beaches are equally enchanting, inviting sun-seekers to unwind on soft sands and bask in the Mediterranean sunshine. From the iconic Pampelonne Beach, with its exclusive beach clubs and crystal-clear waters, to the more secluded Plage de l'Escalet, Saint-Tropez offers a range of coastal havens to suit every preference.
As night falls, Saint-Tropez comes alive with a vibrant nightlife that rivals its daytime glamour. Renowned clubs like Les Caves du Roy attract international DJs and party-goers, ensuring that the festivities continue until the early hours. For those seeking a more relaxed ambiance, sipping cocktails in one of the quaint bars or enjoying a leisurely dinner at a waterfront restaurant provides an intimate experience.
Beyond its glitz and glamour, Saint-Tropez retains its Provençal charm. Explore the winding streets of the old town, where colorful facades and charming squares reveal the town's rich history. Visit the Musée de l'Annonciade, housed in a former chapel, to admire a remarkable collection of modern art by renowned artists.

History and Culture in France 2023/2024
France is a country steeped in history and culture, with a rich heritage that spans centuries. From the medieval castles of the Loire Valley to the World War II battlefields of Normandy, there is no shortage of fascinating historical sites to explore.
Normandy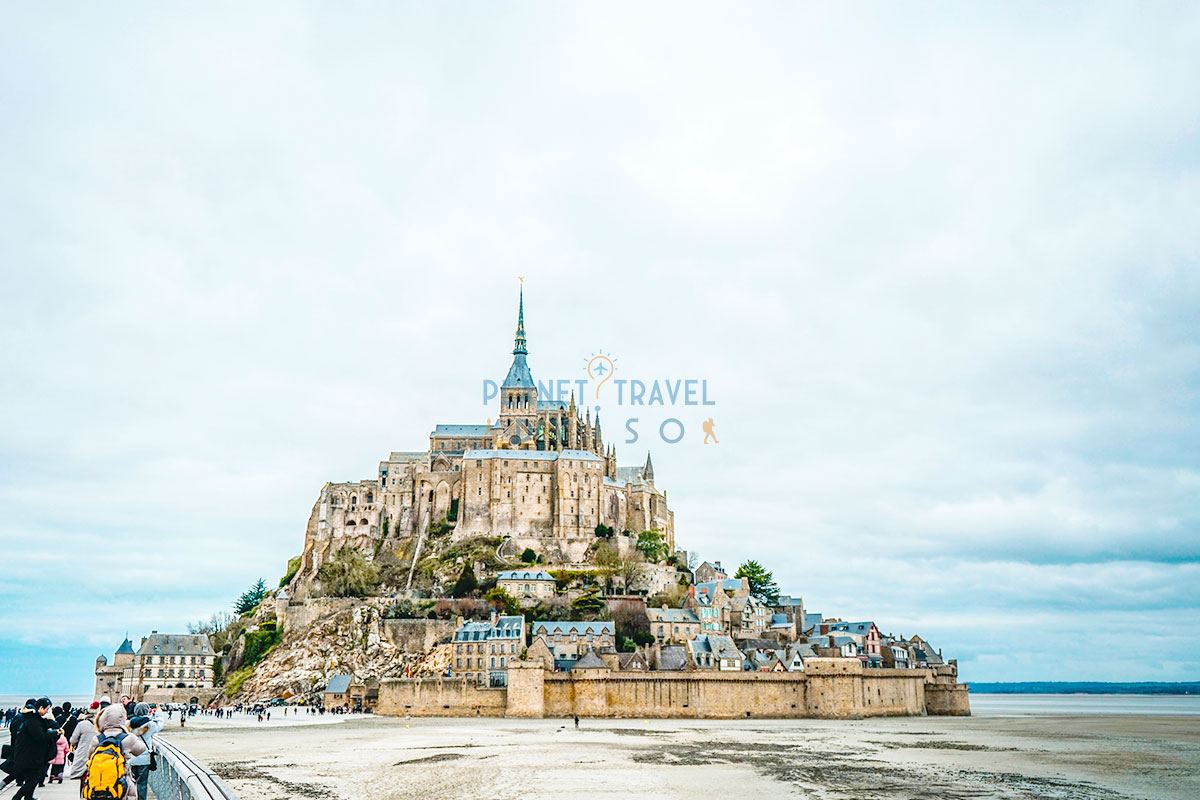 Normandy is a historic region located on the northwestern coast of France. Known for its picturesque landscapes, charming villages, and rich history, Normandy has captivated visitors for centuries. It is renowned for the D-Day landings of June 6, 1944, during World War II, which played a crucial role in the liberation of Europe. The region is home to iconic landmarks such as the magnificent Mont Saint-Michel, a UNESCO World Heritage site, and the stunning cliffs of Étretat.
Normandy's cuisine is celebrated, with delicious specialties like Camembert cheese, cider, and fresh seafood. The charming towns of Honfleur and Rouen offer a glimpse into the region's medieval past, while the beautiful beaches provide relaxation and tranquility. Normandy truly blends history, natural beauty, and gastronomic delights into an unforgettable experience.
Loire Valley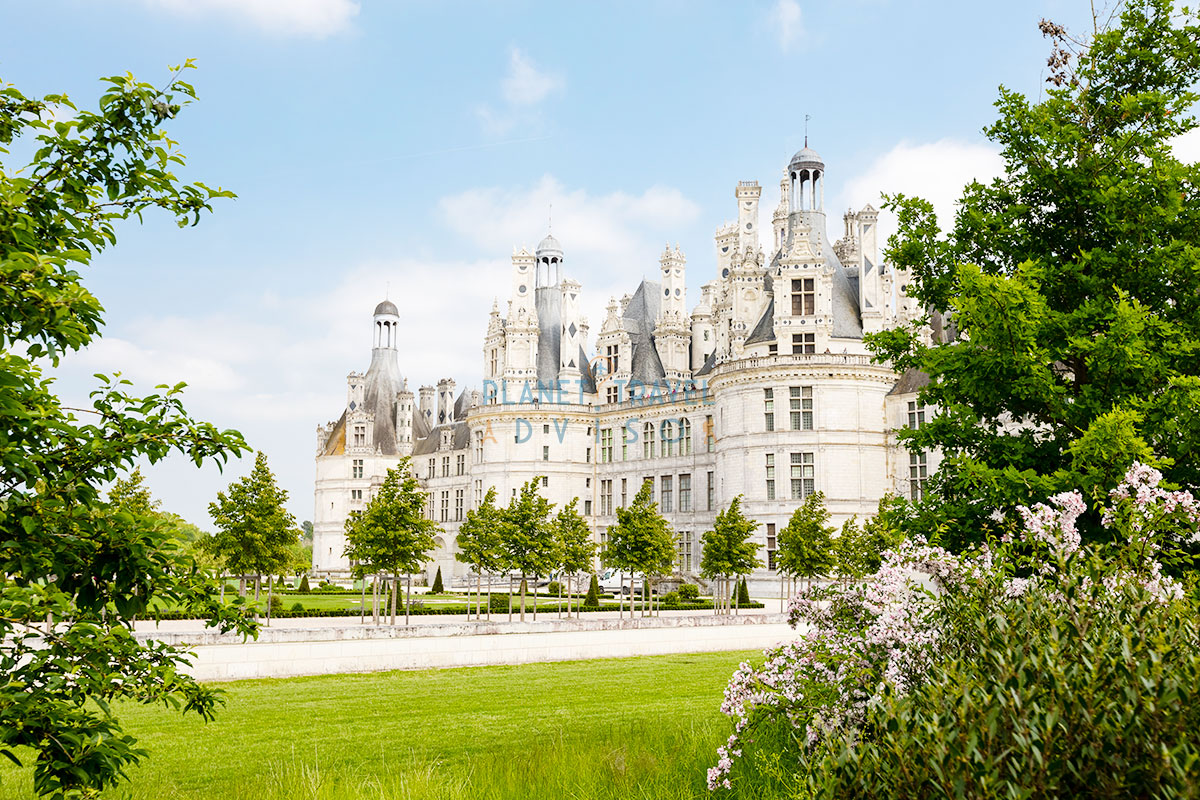 The Loire Valley is a breathtaking region located in central France, renowned for its stunning landscapes, majestic châteaux, and world-class vineyards. Designated as a UNESCO World Heritage site, the Loire Valley is often referred to as the "Garden of France" due to its lush greenery and picturesque countryside. The region is famous for its magnificent châteaux, such as Château de Chambord, Château de Chenonceau, and Château de Villandry, which showcase architectural splendor and captivating history.
The Loire River flows through the valley, adding to its beauty and providing opportunities for scenic boat rides and leisurely walks along its banks. Additionally, the Loire Valley is recognized for its exceptional wines, particularly its crisp white wines, including Sancerre and Vouvray. Exploring the Loire Valley is a delight for history enthusiasts, nature lovers, and wine connoisseurs alike.
Alsace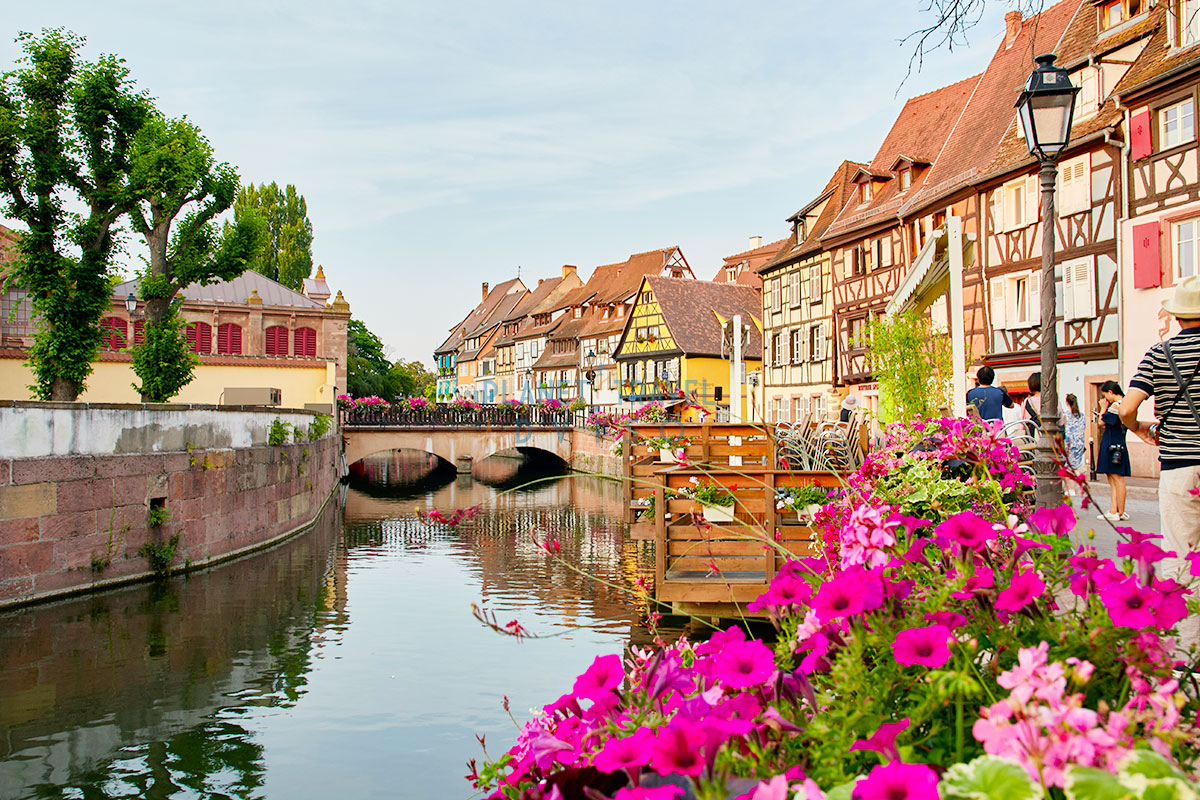 Alsace is a captivating region located in northeastern France, known for its unique blend of French and German influences. Its rich history and distinct cultural heritage set it apart from other regions in the country. The architecture in Alsace is characterized by charming half-timbered houses adorned with colorful flowers, creating a picturesque atmosphere in towns like Strasbourg, Colmar, and Riquewihr. The region's cuisine is a delightful fusion of French and German flavors, featuring dishes like choucroute (sauerkraut) and flammekueche (a thin, crispy pizza-like dish).
Alsace is also famous for its world-class white wines, including Riesling, Gewürztraminer, and Pinot Gris. The region hosts several vibrant festivals throughout the year, such as the Strasbourg Christmas Market and the Colmar Wine Fair, showcasing its lively cultural traditions. With its distinctive character, Alsace offers visitors a unique and immersive experience in the heart of Europe.
Provence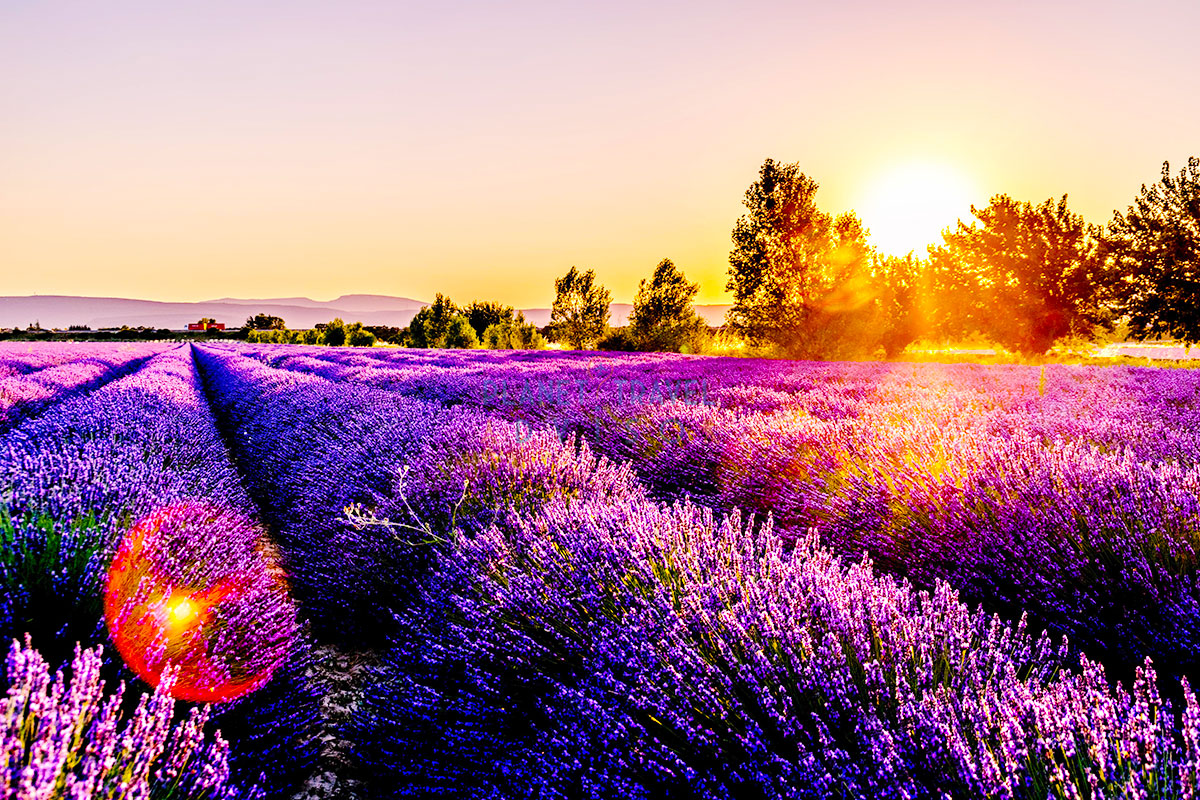 Provence is a captivating region in southeastern France renowned for its stunning landscapes, rich history, and vibrant culture. With its idyllic countryside, picturesque villages, and aromatic lavender fields, Provence has long been an inspiration for artists, writers, and travelers alike. The region is home to charming towns such as Aix-en-Provence, Avignon, and Arles, each offering a unique blend of architectural beauty and cultural heritage.
Provence's cuisine is celebrated for its Mediterranean flavors, with dishes like ratatouille, bouillabaisse, and tapenade showcasing the region's culinary prowess. The vibrant markets, filled with local produce, herbs, and spices, create a feast for the senses. The area is also famous for its vineyards, producing renowned wines like Côtes du Rhône and Châteauneuf-du-Pape. With its warm climate, breathtaking landscapes, and rich cultural heritage, Provence continues to captivate visitors from around the world.
Mont Saint-Michel
Mont Saint-Michel is a magnificent medieval abbey located on a rocky island in Normandy, France. It stands as one of the most iconic and stunning architectural wonders in the world. With its dramatic setting amidst the vast bay, Mont Saint-Michel captures the imagination and leaves visitors awe-struck. The abbey's construction dates back to the 8th century and showcases a blend of Romanesque and Gothic architectural styles. Its slender spires, stout defensive walls, and intricate stone carvings are testaments to the craftsmanship of the time.
The abbey is accessible via a causeway that is submerged during high tide, adding to the mystical charm of the place. Inside, visitors can explore the abbey's cloisters, Gothic halls, and serene chapels, providing a glimpse into the monastic life of the past. The narrow streets and alleys winding through the village surrounding the abbey offer a delightful journey back in time, lined with shops, restaurants, and quaint houses. Mont Saint-Michel's beauty and historical significance make it a must-visit destination for travelers from around the world.
Reims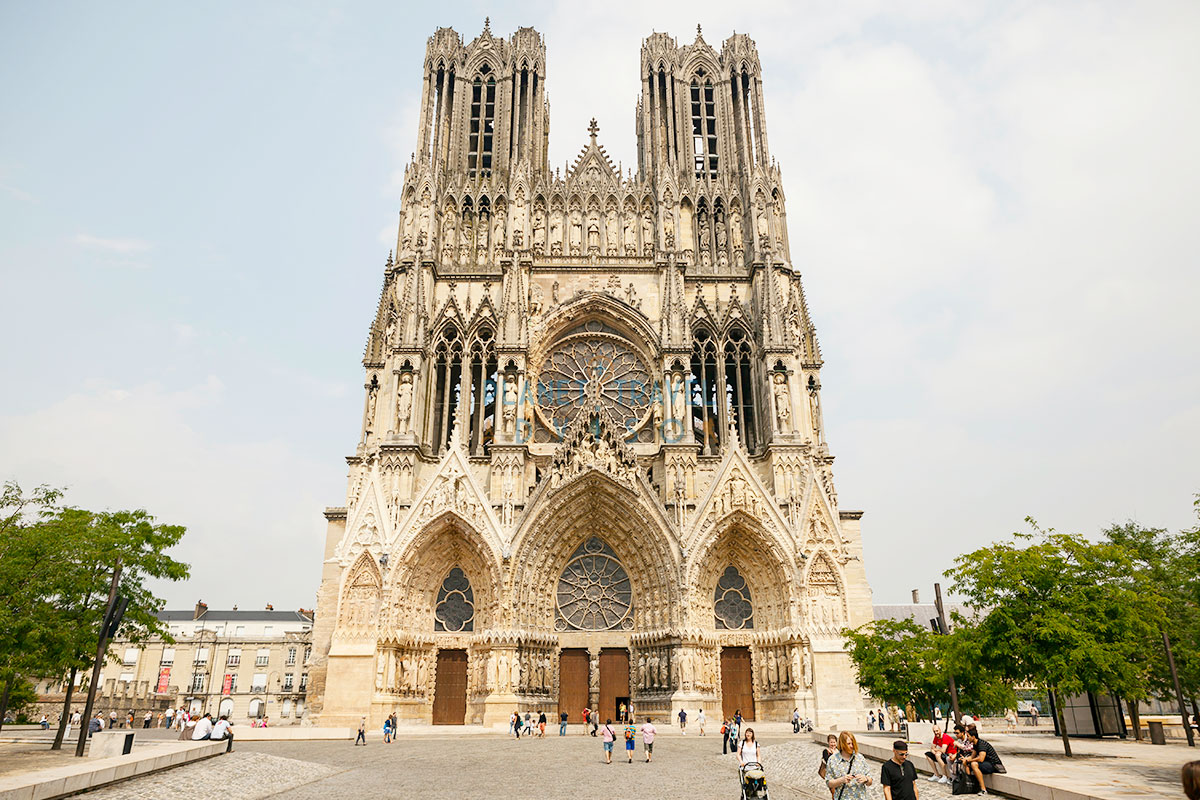 Reims is a captivating city located in the Champagne region of northeastern France. It is widely recognized as the unofficial capital of Champagne and is renowned for its sparkling wine production. Reims is steeped in history and is particularly famous for its stunning Gothic cathedral, Notre-Dame de Reims. This magnificent cathedral was the site of the coronation of many French kings, including the legendary Joan of Arc. Its intricate architecture, magnificent stained glass windows, and grandeur make it a UNESCO World Heritage site and a must-visit landmark in the city.
In addition to its historical significance, Reims is also a vibrant city with a bustling city center, lively squares, and charming pedestrian streets. Visitors can explore the Champagne houses and indulge in tastings of the world-famous bubbly. The city boasts a rich cultural scene, with museums, art galleries, and a vibrant dining scene offering gastronomic delights. Reims is a delightful blend of history, culture, and champagne, making it an enchanting destination for travelers.

Best Art and Museums in France 2023/2024
France is a country with an incredibly rich artistic heritage, and there is no shortage of museums and galleries to explore. Whether you're a fan of classical art, modern art, or something in between, there is something for everyone in France.
Louvre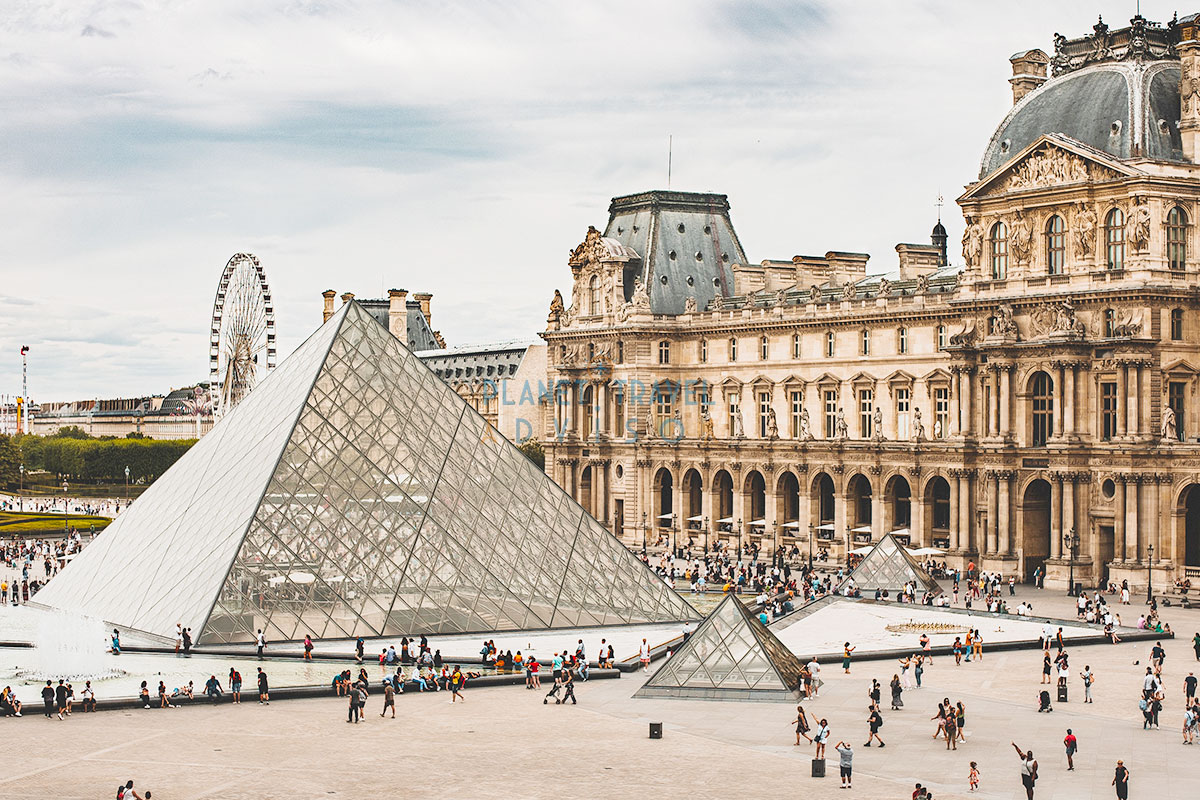 The Louvre, located in Paris, France, is one of the world's most iconic and renowned art museums. With a rich history dating back to the 12th century, the Louvre stands as a testament to human creativity and cultural heritage. Originally built as a fortress, it was transformed into a royal palace before eventually becoming a museum in 1793.
The Louvre's vast collection houses over 38,000 works of art, spanning a wide range of periods and civilizations. It showcases masterpieces from ancient civilizations such as Egypt, Mesopotamia, and Greece, as well as prominent European artists like Leonardo da Vinci, Michelangelo, and Rembrandt. The museum is most famous for housing the enigmatic Mona Lisa, which draws millions of visitors each year.
The architecture of the Louvre is an attraction in itself. The glass pyramid, designed by architect I.M. Pei, serves as the main entrance and has become an iconic symbol of the museum. The museum also boasts stunning wings and courtyards, including the Denon Wing and the Richelieu Wing, showcasing architectural styles from various periods.
Apart from its permanent collection, the Louvre hosts temporary exhibitions and cultural events, further enriching the museum experience. It also offers educational programs, lectures, and workshops, making art accessible to people of all ages and backgrounds.
With its grandeur, historical significance, and unparalleled art collection, the Louvre continues to captivate and inspire visitors from around the globe, preserving and celebrating the world's artistic heritage for generations to come.
Van Gogh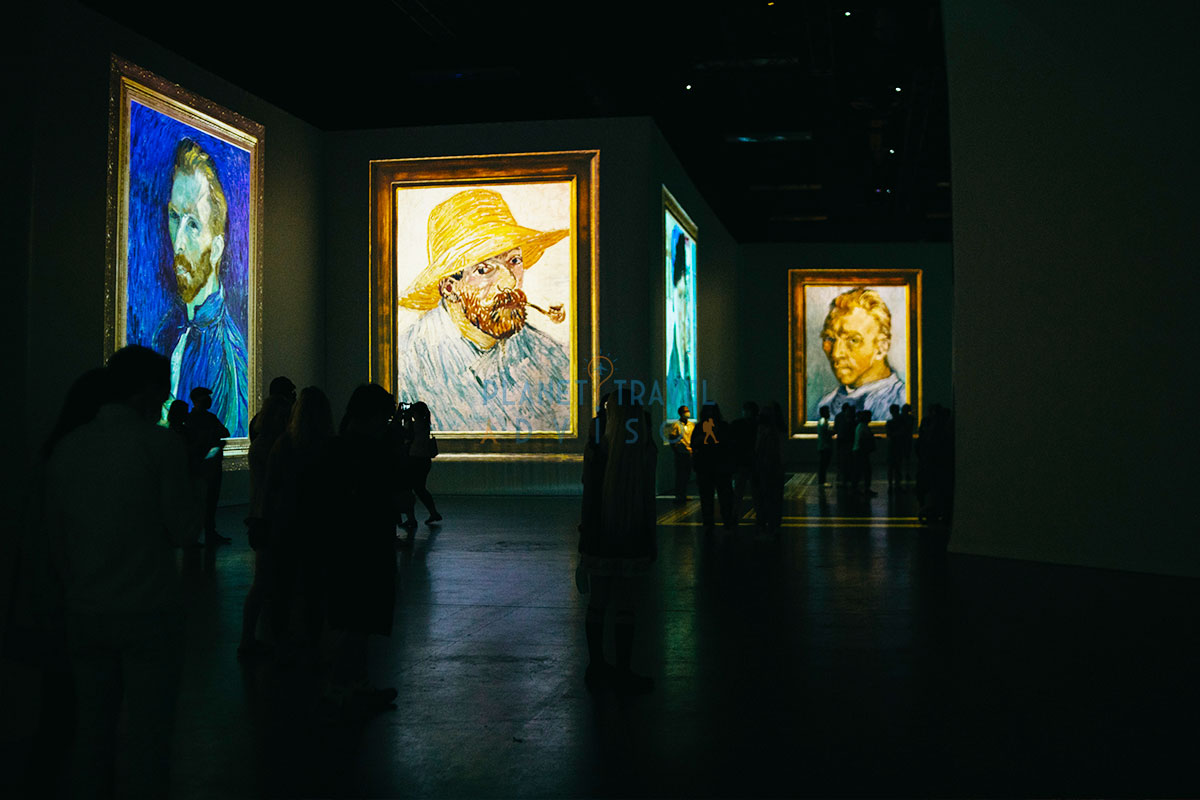 Vincent van Gogh was a Dutch post-impressionist painter who is widely regarded as one of the most influential figures in Western art history. Born in 1853, van Gogh struggled with mental health issues throughout his life, but his artistic genius shines through in his vibrant and emotive works.
Van Gogh's art is characterized by his bold use of color, expressive brushwork, and a deep sense of emotional intensity. His most famous works include "The Starry Night," "Sunflowers," and "Self-Portrait with Bandaged Ear." Van Gogh often depicted landscapes, still lifes, and portraits, infusing them with his unique perspective and inner turmoil.
During his lifetime, van Gogh's work received little recognition, and he struggled financially. However, his legacy grew after his tragic death in 1890, as his brother Theo worked tirelessly to promote his art. Today, van Gogh's paintings are among the most sought-after and celebrated in the world.
Van Gogh's art continues to captivate audiences with its raw emotion and profound expression. His ability to convey his own experiences and emotions through his paintings resonates with people across time and cultures. His contributions to modern art and his influence on subsequent generations of artists cannot be overstated.
Picasso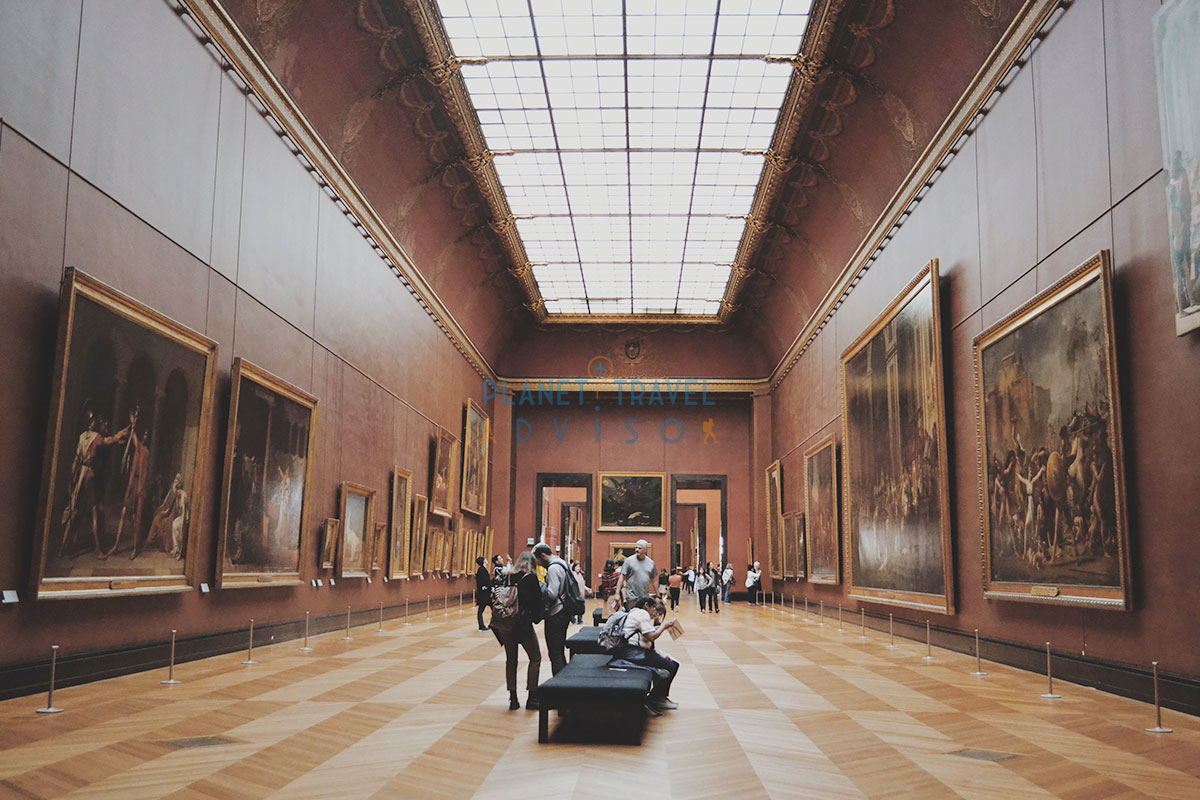 Pablo Picasso was a Spanish painter, sculptor, printmaker, ceramicist, and stage designer who is widely regarded as one of the most influential artists of the 20th century. Born in 1881 in Malaga, Spain, Picasso showed prodigious talent from a young age and went on to develop a diverse and groundbreaking body of work.
Picasso is best known for pioneering the Cubist movement, along with Georges Braque, which revolutionized the way art represents three-dimensional objects on a two-dimensional plane. His painting "Les Demoiselles d'Avignon" is considered a seminal work in the development of Cubism. Picasso's Cubist works shattered traditional notions of perspective and representation, presenting multiple viewpoints simultaneously.
Throughout his career, Picasso displayed a remarkable versatility, constantly experimenting with different styles and mediums. He explored various periods, including his Blue Period, Rose Period, and African art-inspired Period. Picasso's prolific output encompassed not only painting but also sculpture, ceramics, collage, and even stage design.
His works are characterized by their bold colors, distorted forms, and fragmented compositions. Picasso's art often delved into themes of love, war, politics, and the human condition, reflecting his own personal experiences and the tumultuous times in which he lived.
Picasso's artistic influence extends far beyond his own lifetime. His radical approach to art and his willingness to challenge established norms paved the way for numerous artistic movements that followed. His creative genius continues to inspire artists, scholars, and art enthusiasts worldwide.

Off the Beaten Path
If you're looking to explore France in 2023 or 2024, you might want to consider visiting some of the country's lesser-known destinations. These off-the-beaten-path places offer a chance to experience the real France away from the crowds of tourists. Here are some of the best spots to check out:
Brittany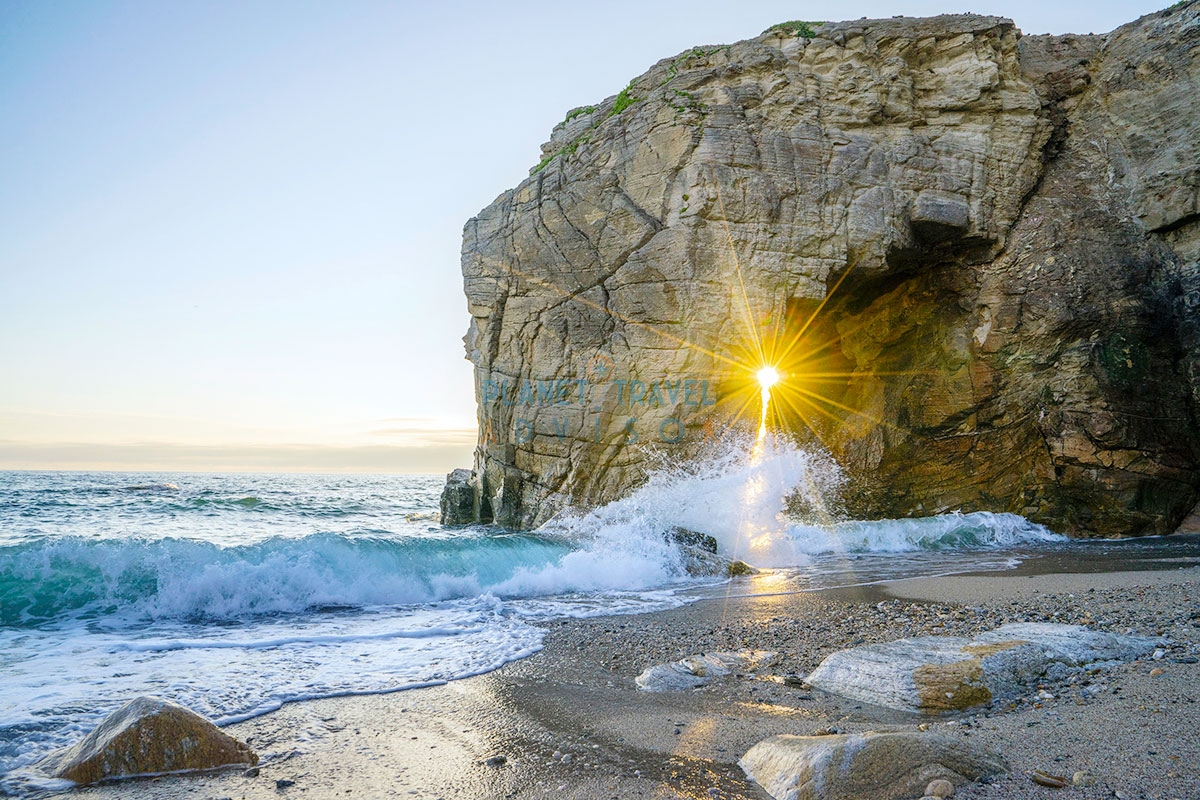 Brittany, located in the northwest of France, is a captivating region known for its rugged coastline, charming villages, and rich cultural heritage. With its Celtic roots, Brittany offers a unique blend of French and Celtic traditions, making it a distinct and vibrant destination.
The coastline of Brittany is a major draw, featuring dramatic cliffs, picturesque beaches, and quaint fishing villages. The iconic Mont Saint-Michel, a UNESCO World Heritage site, stands as a magnificent testament to the region's history and architectural prowess.
The Breton culture is deeply rooted in folklore, music, and traditional festivals. Visitors can witness captivating Breton dances, listen to melodic Celtic music, and immerse themselves in local traditions and rituals.
Brittany's gastronomy is another highlight, with its renowned seafood, crepes, and cider. From indulging in fresh oysters along the coast to savoring traditional galettes in charming creperies, the region offers a delightful culinary experience.
Luberon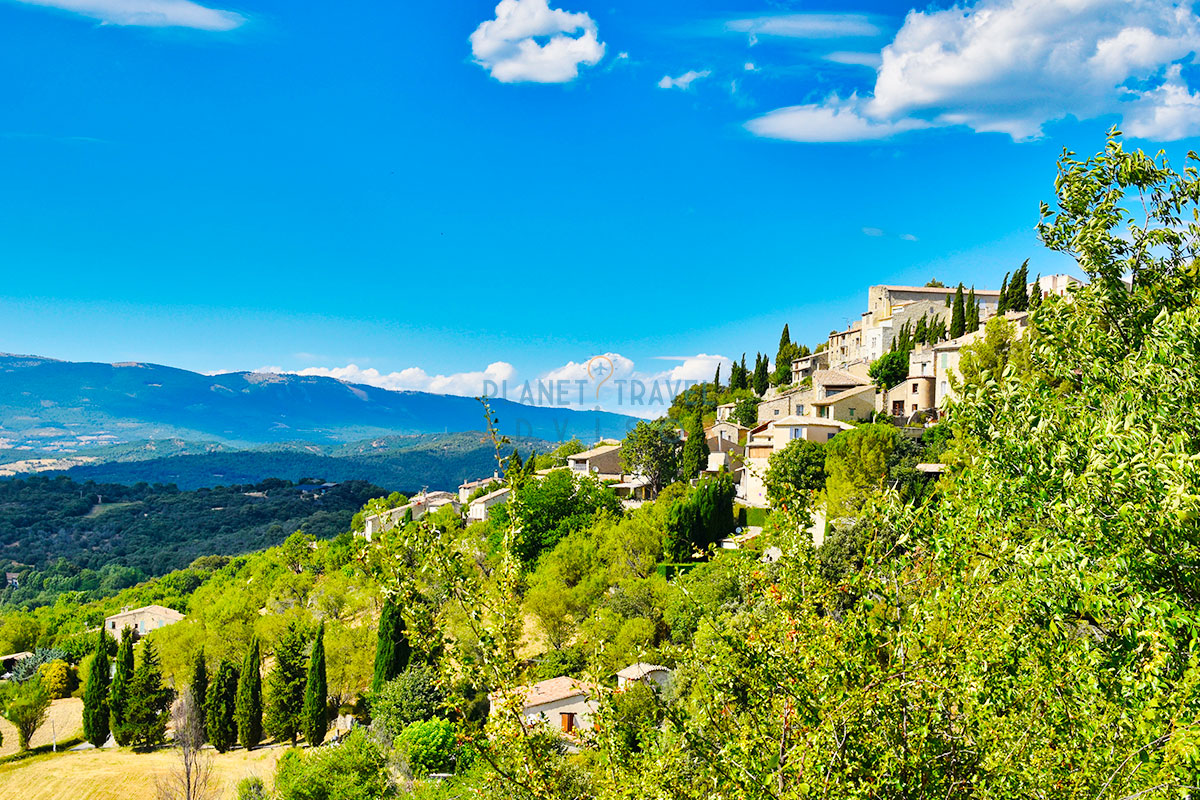 Luberon is a picturesque region located in the heart of Provence, in the southeastern part of France. Famous for its charming hilltop villages, stunning landscapes, and relaxed lifestyle, the Luberon area has become a popular destination for travelers seeking an authentic Provençal experience.
The region is characterized by rolling hills, vineyards, olive groves, and fields of lavender, creating a postcard-perfect countryside. The Luberon Natural Regional Park, encompassing the area, offers numerous opportunities for outdoor activities such as hiking, cycling, and horseback riding, allowing visitors to immerse themselves in the beauty of nature.
Luberon is renowned for its quaint hilltop villages, each with its unique charm. Gordes, with its stone houses and panoramic views, is considered one of the most beautiful villages in France. Ménerbes, Bonnieux, and Roussillon are also worth exploring, offering narrow streets, historic buildings, and local markets showcasing regional products.
Chamonix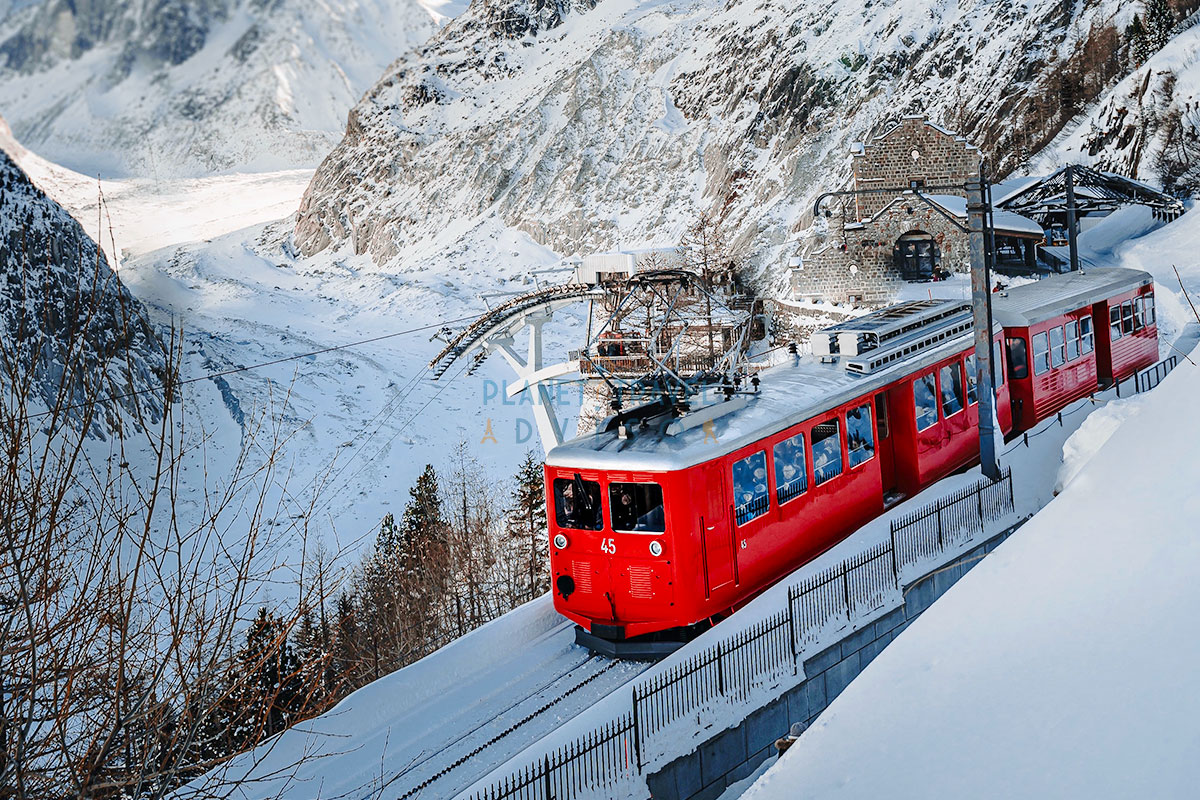 Chamonix is a renowned mountain town located in the French Alps, near the borders of Switzerland and Italy. Nestled in the Mont Blanc massif, Chamonix is widely regarded as one of the world's premier destinations for outdoor enthusiasts, offering spectacular mountain landscapes, thrilling sports activities, and a vibrant alpine atmosphere.
The crown jewel of Chamonix is Mont Blanc, the highest peak in Western Europe, which attracts mountaineers, hikers, and climbers from around the globe. The town itself exudes a charming alpine ambiance with its traditional chalets, bustling streets, and cozy cafés.
Chamonix is a paradise for winter sports enthusiasts, boasting a variety of ski slopes catering to all levels of expertise. From skiing and snowboarding to cross-country skiing and snowshoeing, the area provides endless opportunities for winter adventure.
Corsica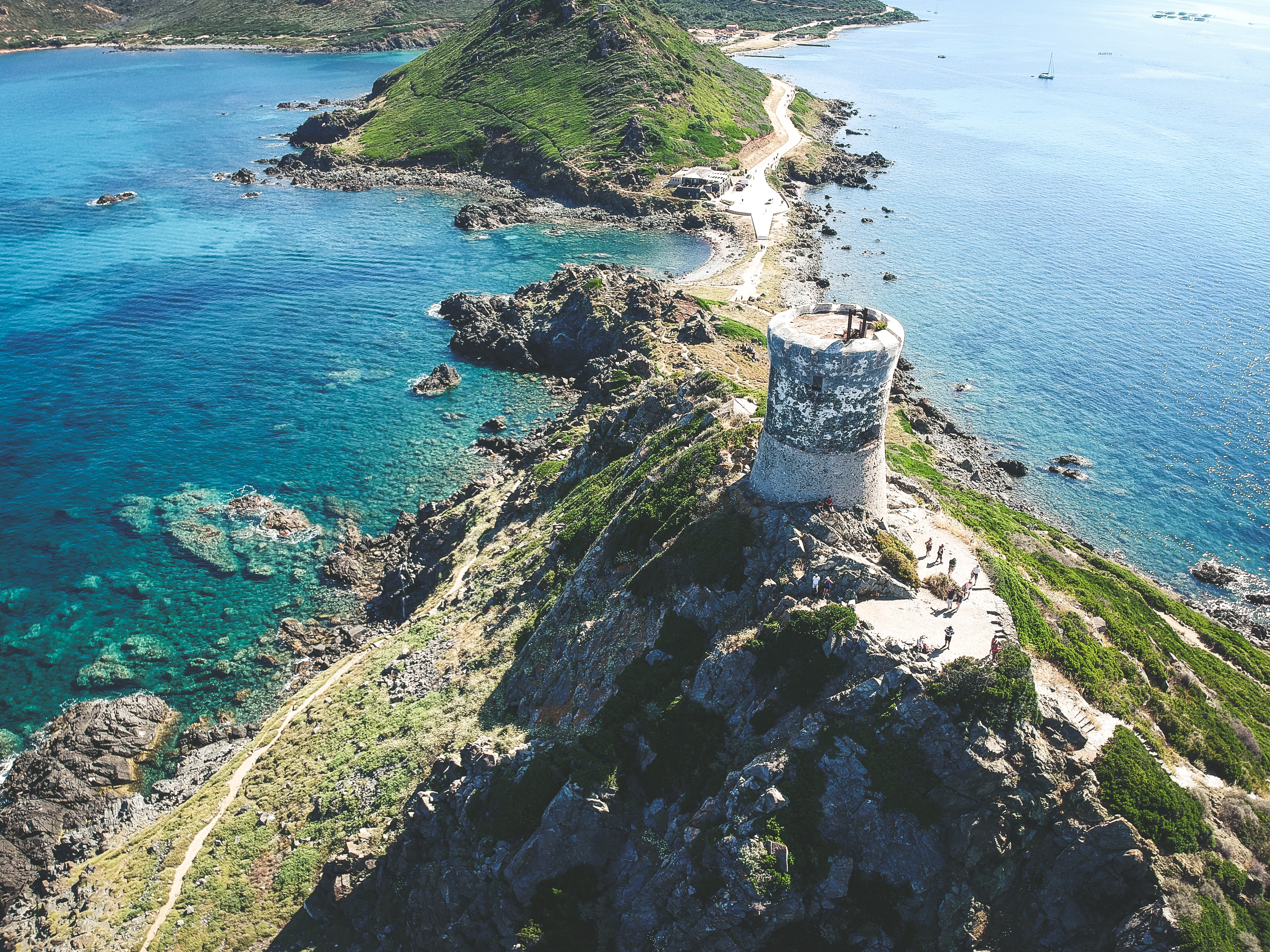 Corsica is a captivating Mediterranean island located southeast of mainland France. Known for its rugged mountains, pristine beaches, and rich cultural heritage, Corsica offers a unique blend of natural beauty, historical sites, and a distinct Corsican identity.
The island's diverse landscape is a major draw for visitors. The Corsican Mountains, including the imposing Monte Cinto, provide a playground for outdoor enthusiasts with opportunities for hiking, rock climbing, and canyoning. The Corsican coastline is equally stunning, featuring turquoise waters, hidden coves, and picturesque seaside towns.
Corsica's vibrant culture reflects its history and unique position between Europe and North Africa. The island has its own Corsican language and a strong sense of regional identity. Visitors can explore charming hilltop villages, such as Bonifacio and Corte, with their narrow streets, ancient citadels, and local crafts.
Corsican cuisine is a delightful highlight, combining French, Italian, and Mediterranean influences. Visitors can savor local specialties like charcuterie, seafood, and cheeses, accompanied by the island's renowned wines.

Conclusion
In summary, France is a country that has something to offer for everyone. Whether you are interested in history, culture, food, or nature, you will find plenty of amazing places to explore. So pack your bags, book your tickets, and get ready for an unforgettable adventure in one of the most beautiful countries in the world.
Source of this Video: Touropia Youtube
FAQ
What is the most beautiful part of France?
The most beautiful part of France is subjective and can vary depending on personal preferences. However, some popular regions known for their beauty include Provence, with its lavender fields and charming villages like Gordes and Roussillon; the French Riviera (Côte d'Azur), renowned for its glamorous resorts like Nice, Cannes, and Saint-Tropez; Normandy, known for its scenic coastline and historic sites such as Mont Saint-Michel and the D-Day landing beaches; Alsace, with its fairytale-like villages like Colmar and Strasbourg; the Loire Valley, famous for its magnificent castles like Château de Chambord and Château de Chenonceau; and Corsica, a stunning island with rugged mountains and pristine beaches.
What are 10 iconic places of France?
Ten iconic places in France are the Eiffel Tower (Paris), Louvre Museum (Paris), Mont Saint-Michel (Normandy), Palace of Versailles (Versailles), Notre-Dame Cathedral (Paris), Sainte-Chapelle (Paris), the French Riviera (Côte d'Azur), D-Day Landing Beaches (Normandy), Pont du Gard (Provence), and the Palace of the Popes (Avignon).
What should you not miss when visiting France?
When visiting France, there are several things you should not miss. Exploring the city of Paris is a must, including visiting iconic landmarks like the Eiffel Tower, Louvre Museum, and Notre-Dame Cathedral, as well as enjoying the charming streets of Montmartre. Discovering the French cuisine is also essential, indulging in delicious pastries, cheese, wine, and experiencing the diverse culinary traditions of different regions. Don't miss the opportunity to visit the Loire Valley and explore the majestic châteaux and beautiful landscapes of this UNESCO World Heritage site. Experiencing the French Riviera is another highlight, relaxing on the glamorous beaches, exploring the charming coastal towns, and enjoying the vibrant atmosphere of cities like Nice and Cannes. Lastly, exploring the historic sites of Normandy, including the D-Day landing beaches, Mont Saint-Michel, and the historic city of Bayeux, provides a profound cultural and historical experience.
Where do French people like to visit?
French people have a rich variety of destinations within their own country that they enjoy visiting. Some popular choices include the French Riviera (Côte d'Azur) with its glamorous resorts and beautiful coastline, the Loire Valley with its stunning castles and picturesque countryside, the mountains of the French Alps for skiing and hiking, the historical region of Normandy with its scenic landscapes and historic sites, and the charming cities of Bordeaux and Lyon known for their culture, cuisine, and wine. Additionally, French people often enjoy exploring their own capital city, Paris, with its numerous attractions, museums, and vibrant atmosphere.