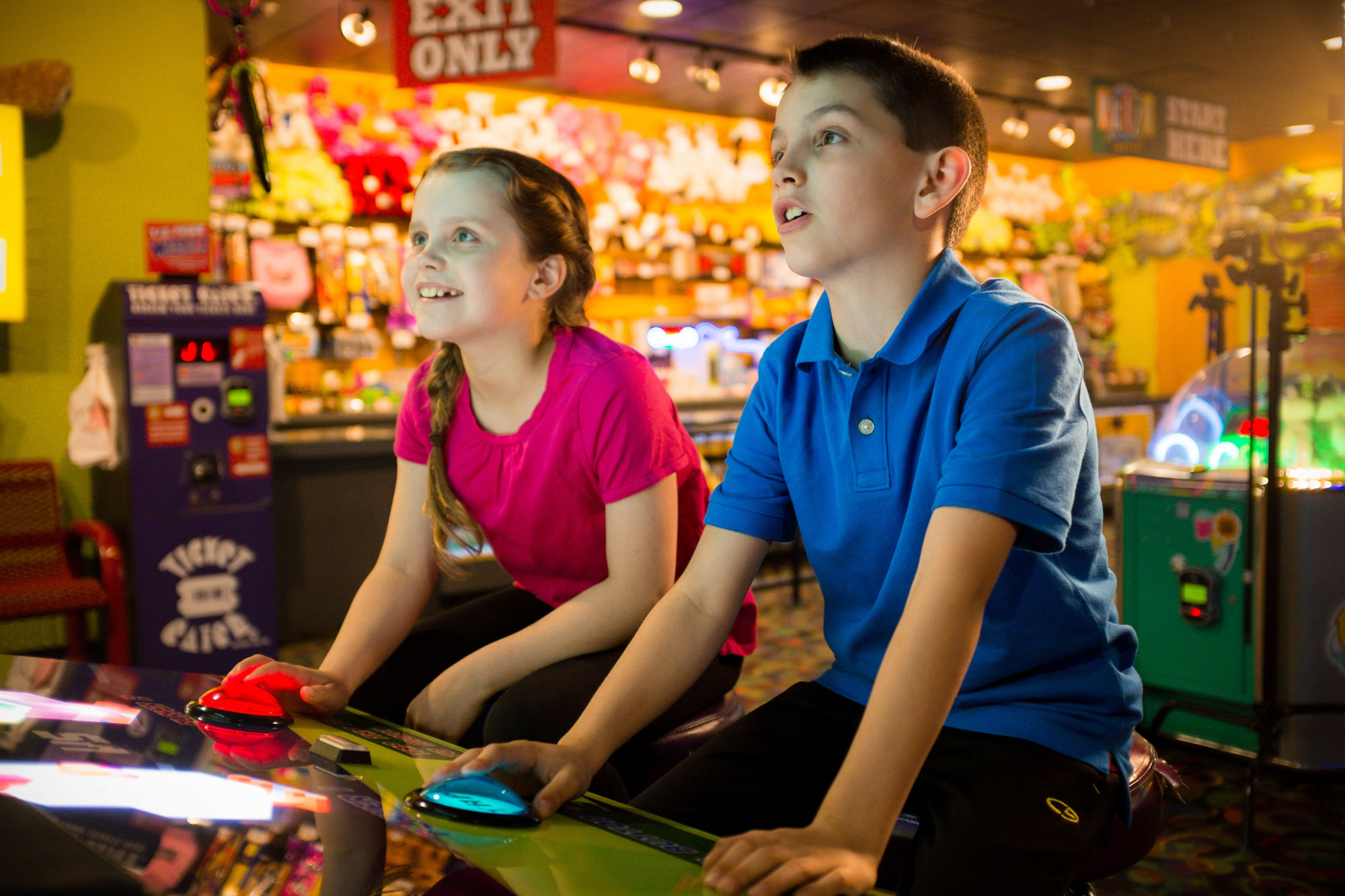 Top 10 Things to Do in Omaha for Kids 2023/2024
This article was created by a dedicated and authentic team of passionate travelers from the PTA Team, who are not only experienced travel experts but also proud members of the World Travel & Tourism Council (WTTC). Our sole purpose is to assist and support fellow travelers in planning their tours with utmost care and precision. With exclusive information, valuable insights, and meticulous analysis, we strive to provide high-quality content that leaves no room for mistakes. Count on us to deliver comprehensive destination reports and all the necessary information to ensure an exceptional and well-planned travel experience for you. Learn More
Article Table of Content
Omaha, located in the state of Nebraska, is a vibrant city that offers a wide range of attractions and activities for families with kids. It has gained a reputation as one of the best places to visit for families due to its numerous family-friendly amenities and attractions. In this article, we will explore Omaha, a fantastic city that offers a wide array of activities and attractions for families with kids.
Whether you're a local resident or planning a family vacation, Omaha has something for everyone. From interactive museums to thrilling outdoor adventures, this vibrant city ensures that children of all ages will have an unforgettable time. Discover the top things to do in Omaha for a blissful getaway! Immerse yourself in the charm of this vibrant city and create unforgettable memories with your loved ones. So, let's dive into the best things to do in Omaha for kids, where adventure, education, and fun await around every corner.

1. Explore Omaha's Henry Doorly Zoo and Aquarium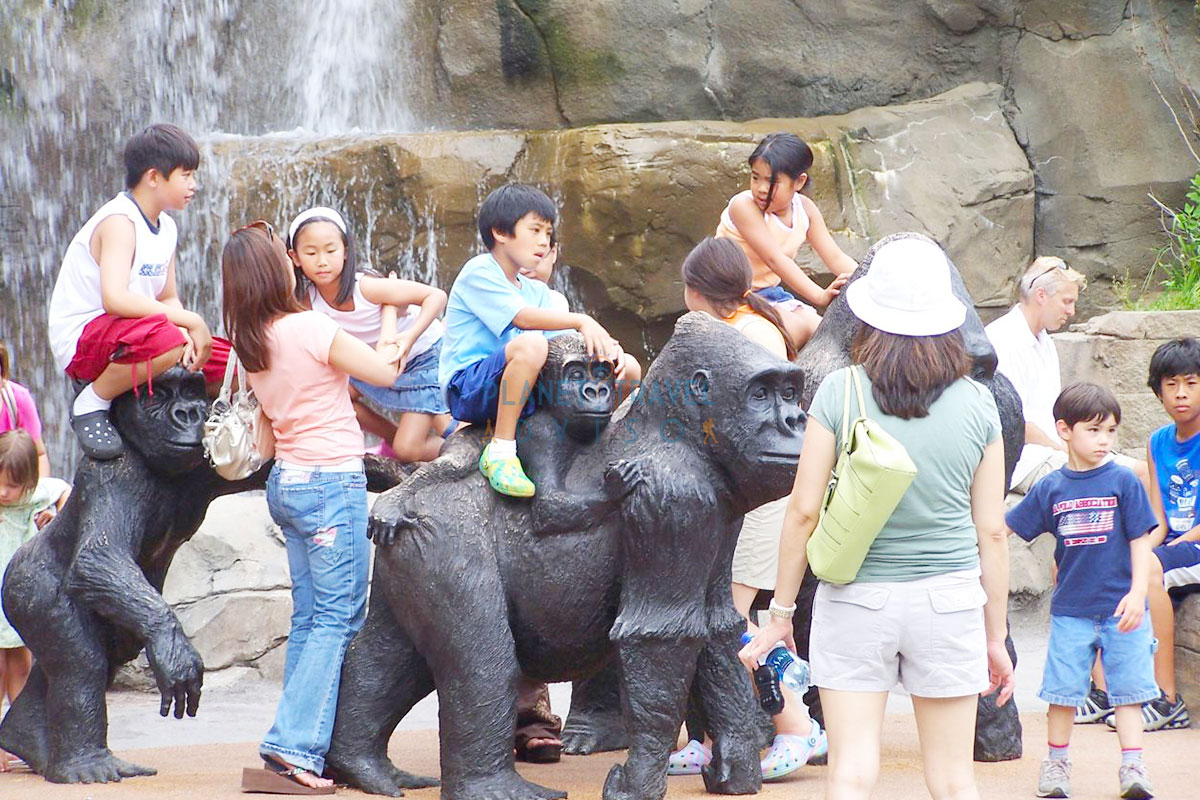 Embark on a wild expedition at Omaha's Henry Doorly Zoo and Aquarium, a world-class destination that promises unforgettable experiences for the whole family. Get ready to encounter a captivating array of animals, dive into mesmerizing aquatic worlds, and create cherished memories that will last a lifetime.
Spread across sprawling acres, the zoo boasts a remarkable collection of wildlife from around the globe. Marvel at majestic lions, towering giraffes, playful primates, and so much more as you journey through diverse habitats meticulously designed to replicate their natural environments.
Venture into the incredible aquarium, where an underwater wonderland awaits. Immerse yourself in breathtaking exhibits that transport you to the depths of the ocean, where colorful coral reefs and mesmerizing marine life thrive. From graceful sea turtles to captivating sharks, get up close and personal with these captivating creatures.
The zoo and aquarium offer more than just animal encounters. Engage in interactive exhibits, educational programs, and behind-the-scenes experiences that provide fascinating insights into the animal kingdom. Discover the wonders of the animal world through engaging presentations, feeding demonstrations, and wildlife conservation initiatives.
Omaha's Henry Doorly Zoo and Aquarium is not just a place to observe, but a sanctuary of learning and conservation. With its commitment to environmental stewardship and educational initiatives, the zoo inspires visitors of all ages to appreciate and protect our planet's incredible biodiversity.
Plan your visit to Omaha's Henry Doorly Zoo and Aquarium and prepare for a thrilling adventure where you'll witness the wonders of nature up close. From roaring lions to graceful dolphins, this extraordinary destination promises an awe-inspiring experience that will leave a lasting impression on your family.

2. Visit the Durham Museum With Kids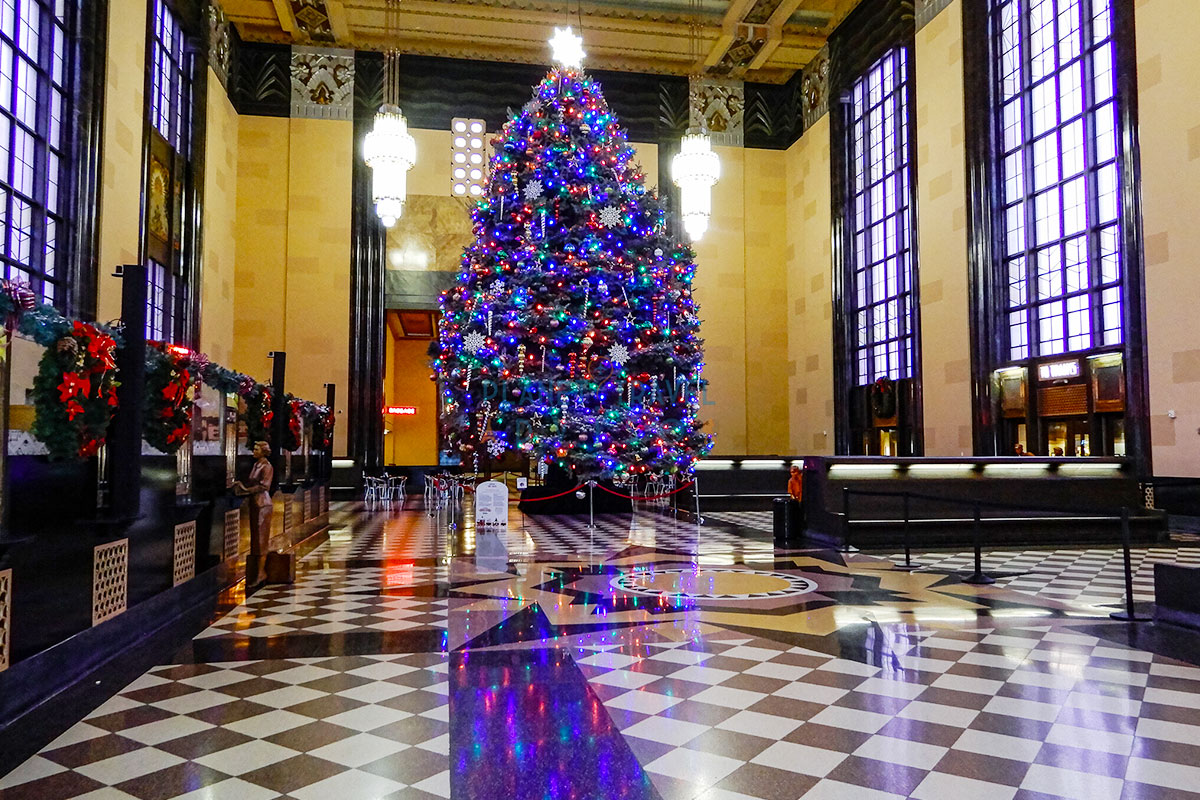 The Durham Museum, located in Omaha, Nebraska, is a captivating destination that offers a fascinating glimpse into the region's rich history. Housed in a beautifully restored art Deco train station, the museum provides a unique and immersive experience for visitors of all ages.
As you step inside, you are transported back in time to the golden age of rail travel. The grandeur of the architecture and the meticulously preserved details create an ambiance that instantly captivates both children and adults alike. The museum showcases a diverse range of exhibits that highlight the heritage and cultural significance of the Omaha area.
Through interactive displays, artifacts, and multimedia presentations, The Durham Museum brings history to life. Visitors can explore exhibits that cover various aspects of Omaha's past, including its role as a transportation hub, the impact of the railroad on the city's development, and the lives of the people who called Omaha home.
One of the highlights of the museum is the restored train cars, where kids can imagine what it was like to travel by train in the early 20th century. They can climb aboard vintage passenger cars, step into the shoes of a train conductor, or experience the thrill of a simulated train ride.
The Durham Museum also offers engaging educational programs and special events tailored for families and children. From hands-on workshops to storytelling sessions, kids can actively participate in learning and discovery.
In addition to its historical exhibits, The Durham Museum hosts traveling exhibitions that cover a wide range of topics, ensuring there's always something new to see and learn.
With its blend of captivating exhibits, interactive experiences, and a rich historical setting, The Durham Museum provides a memorable and educational experience for families. It invites visitors to explore the past, appreciate the present, and create lasting memories together.

3. Enjoy Omaha Children's Museum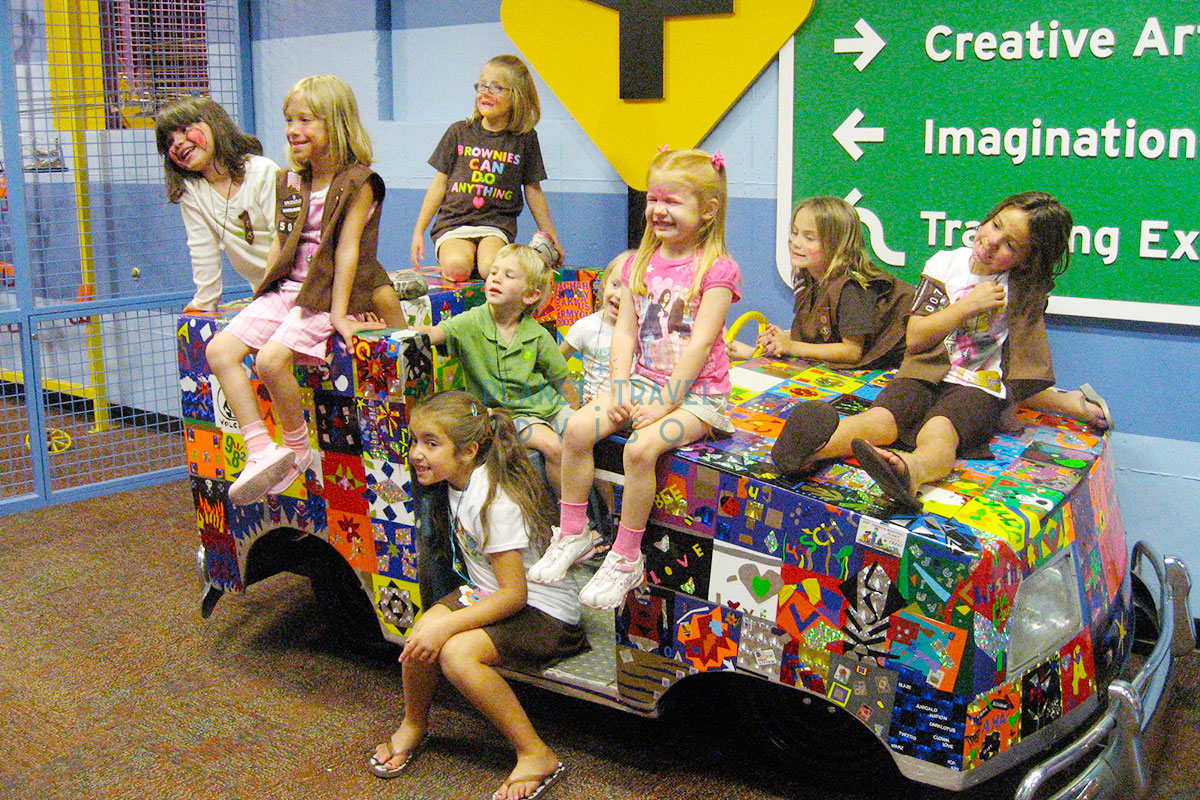 Welcome to the Omaha Children's Museum, where creativity knows no bounds and imagination takes flight! This vibrant and interactive museum is a paradise for young minds, offering a world of discovery and fun for children of all ages.
Step into a realm of hands-on exhibits and interactive play areas that ignite curiosity and inspire learning. From the construction zone where little builders can create towering structures to the science lab where budding scientists can conduct experiments, every corner of the Omaha Children's Museum is designed to engage and entertain.
Let your child's imagination run wild as they role-play in the pretend grocery store, perform on the stage or unleash their artistic talents in the art studio. With rotating exhibits that cater to a range of interests, there's always something new to explore.
The Omaha Children's Museum also hosts special events, workshops, and educational programs that encourage active participation and foster a love for learning. From storytelling sessions to science demonstrations, kids can immerse themselves in a world of endless possibilities.
Whether it's a rainy day or a family outing, the Omaha Children's Museum is a haven of laughter, discovery, and unforgettable memories. So, bring your little ones and watch as their imagination unfolds in this magical world of play and exploration.

4. Experience Fun-Plex Waterpark and Rides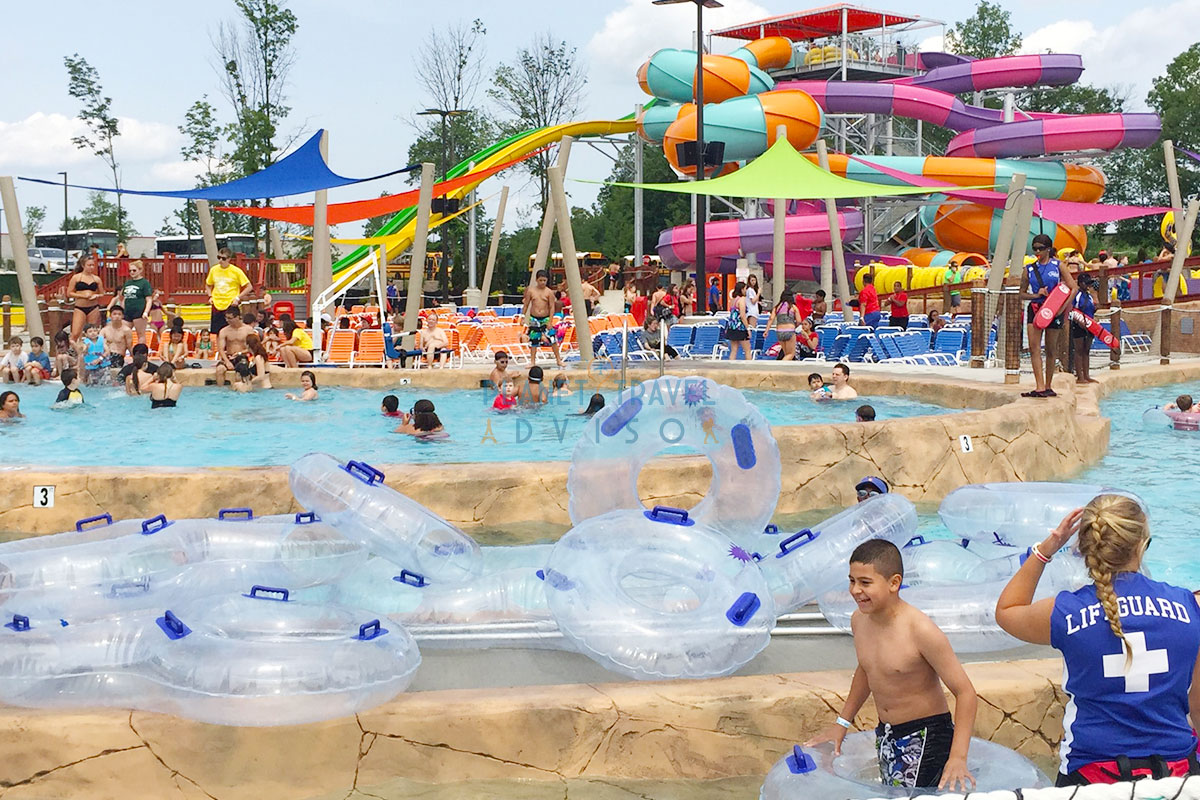 Get ready for a splashing good time at Fun-Plex Waterpark and Rides! Located in Omaha, this thrilling amusement park is a paradise for water enthusiasts and thrill-seekers of all ages.
With a wide range of water attractions, Fun-Plex offers endless fun and excitement. Dive down exhilarating water slides, ride the waves in the wave pool, or relax on a lazy river adventure. From heart-pounding twists and turns to leisurely floating, there's something for everyone to enjoy.
But the waterpark is just the beginning! Fun-Plex also features a variety of thrilling rides that will leave you breathless. Experience the adrenaline rush on roller coasters, take a spin on classic amusement park rides, or challenge your friends and family to a go-kart race.
For the younger ones, Fun-Plex offers a designated area with age-appropriate rides, splash pads, and kiddie slides, ensuring that even the smallest adventurers can have a blast.
The park is also equipped with amenities such as food concessions, picnic areas, and shaded lounges, providing a comfortable and convenient experience for families.
Whether you're seeking a thrilling adventure or a day of relaxation under the sun, Fun-Plex Waterpark and Rides deliver unforgettable memories for the whole family. So grab your swimsuits, slather on the sunscreen, and prepare for a day of non-stop fun and laughter at Fun-Plex!

5. Explore the Beauty of Lauritzen Gardens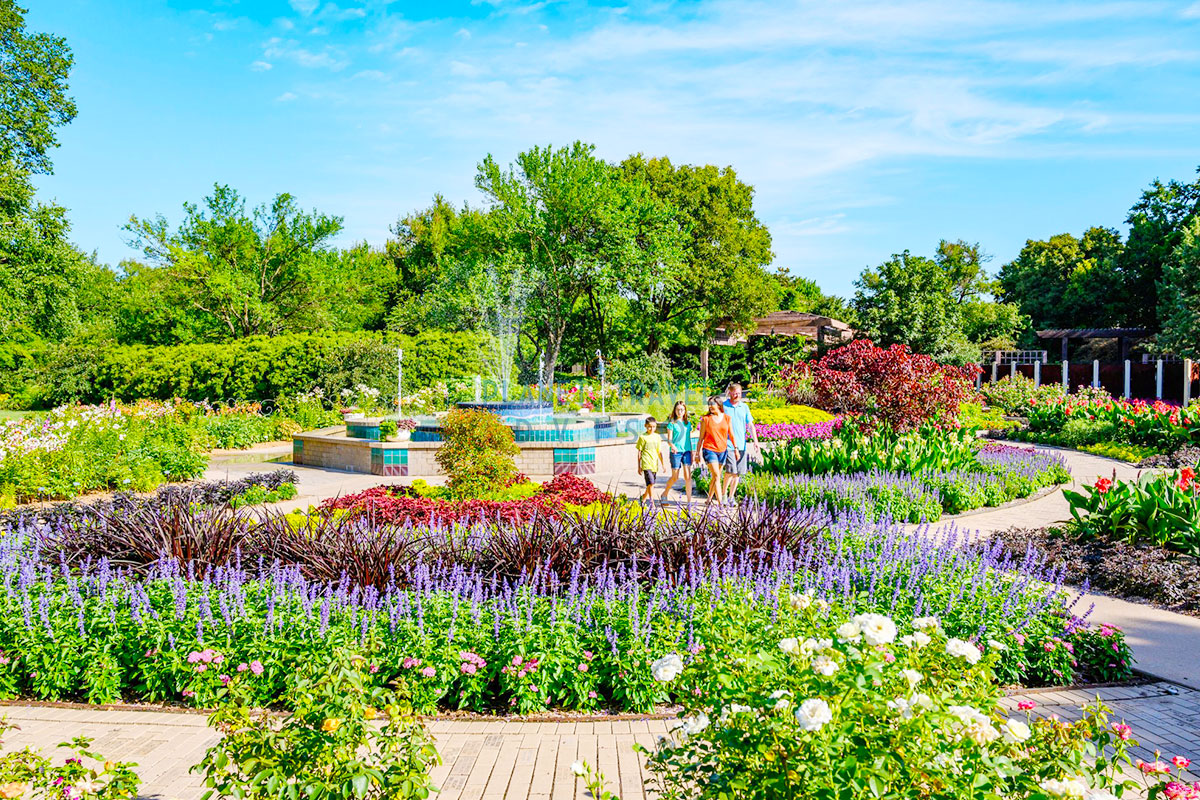 Immerse yourself in the breathtaking beauty of Lauritzen Gardens, a botanical oasis nestled in the heart of Omaha. This enchanting destination offers a serene escape for families seeking to connect with nature and discover the wonders of the plant kingdom.
Stroll through meticulously manicured gardens that showcase a diverse array of plants and flowers from around the world. From vibrant rose gardens to tranquil Japanese gardens, every step unveils a new landscape waiting to be explored. Take in the intoxicating scents, marvel at the vibrant colors, and let the sights and sounds of nature captivate your senses.
Lauritzen Gardens also provides educational opportunities for children. Engage in hands-on activities and interactive exhibits that teach young minds about the importance of conservation, plant life cycles, and environmental stewardship. Children can participate in workshops, nature walks, and special events designed to inspire a love for the natural world.
The gardens offer a variety of walking trails, perfect for family hikes and picnics. Discover hidden paths, encounter wildlife, and enjoy the serenity of this idyllic setting.
In addition to its outdoor beauty, Lauritzen Gardens features an elegant visitor center, where families can find amenities such as a gift shop, cafe, and educational resources.
Whether you're seeking a peaceful escape or an educational adventure, Lauritzen Gardens provides a perfect setting for quality family time surrounded by nature's wonders. Visit this botanical paradise and let the magic of the gardens unfold before your eyes.

6. Experience Omaha's Indoor Playgrounds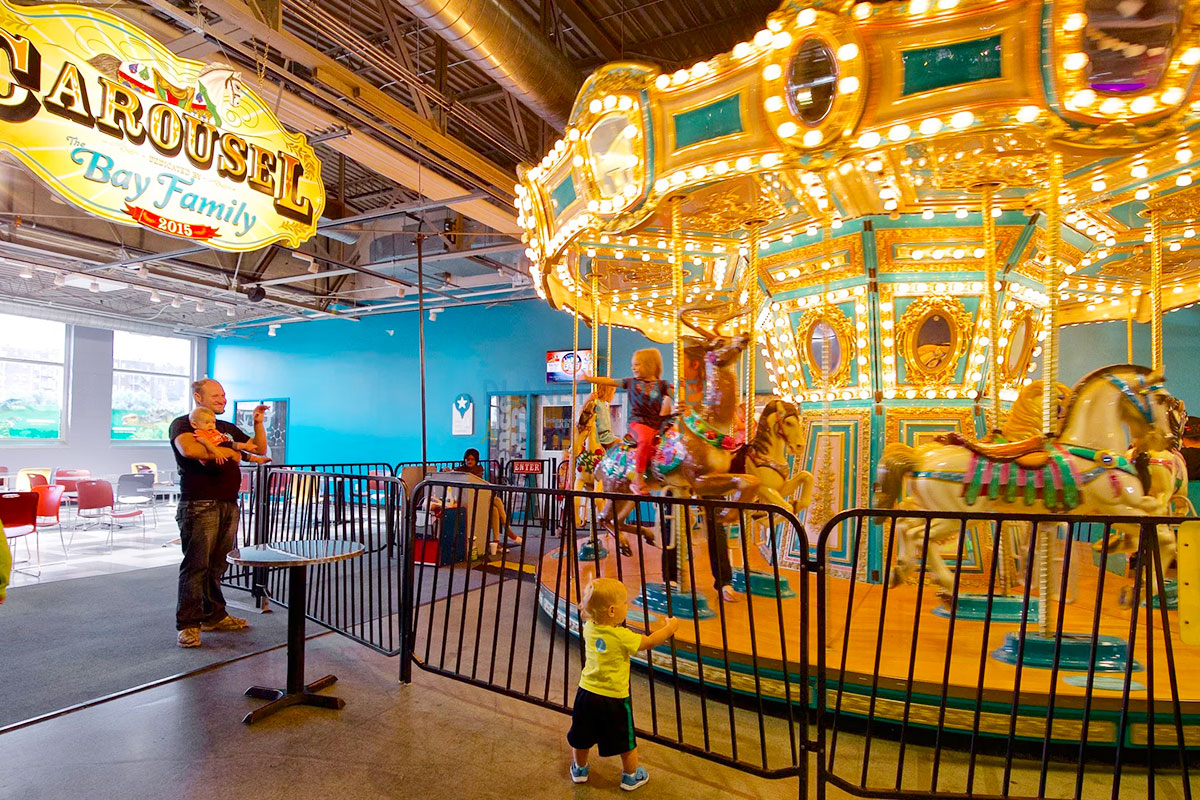 Omaha boasts a variety of indoor playgrounds that provide a perfect outlet for kids to burn off energy and have a blast, regardless of the weather outside. These indoor havens offer a safe and engaging environment for children to play, explore, and let their imaginations run wild.
From the Kroc Center's expansive indoor play structure to Go! Kids' Gym's interactive play areas and Omaha's indoor playgrounds cater to children of all ages. Kids can climb, slide, jump, and crawl through obstacle courses, ball pits, and tunnels, stimulating their gross motor skills and promoting physical activity.
Pump It Up takes the fun to new heights with its inflatable slides, bounce houses, and obstacle courses, offering endless entertainment for little adventurers. These indoor playgrounds often provide designated areas for toddlers, ensuring that even the youngest members of the family can join in on the fun.
Rain or shine, Omaha's indoor playgrounds offer a haven of excitement and play for kids. So, gather the family, let them loose in these dynamic environments, and watch as their laughter and smiles fill the air.

7. Discover Nature's Gem of Fontenelle Forest Nature Center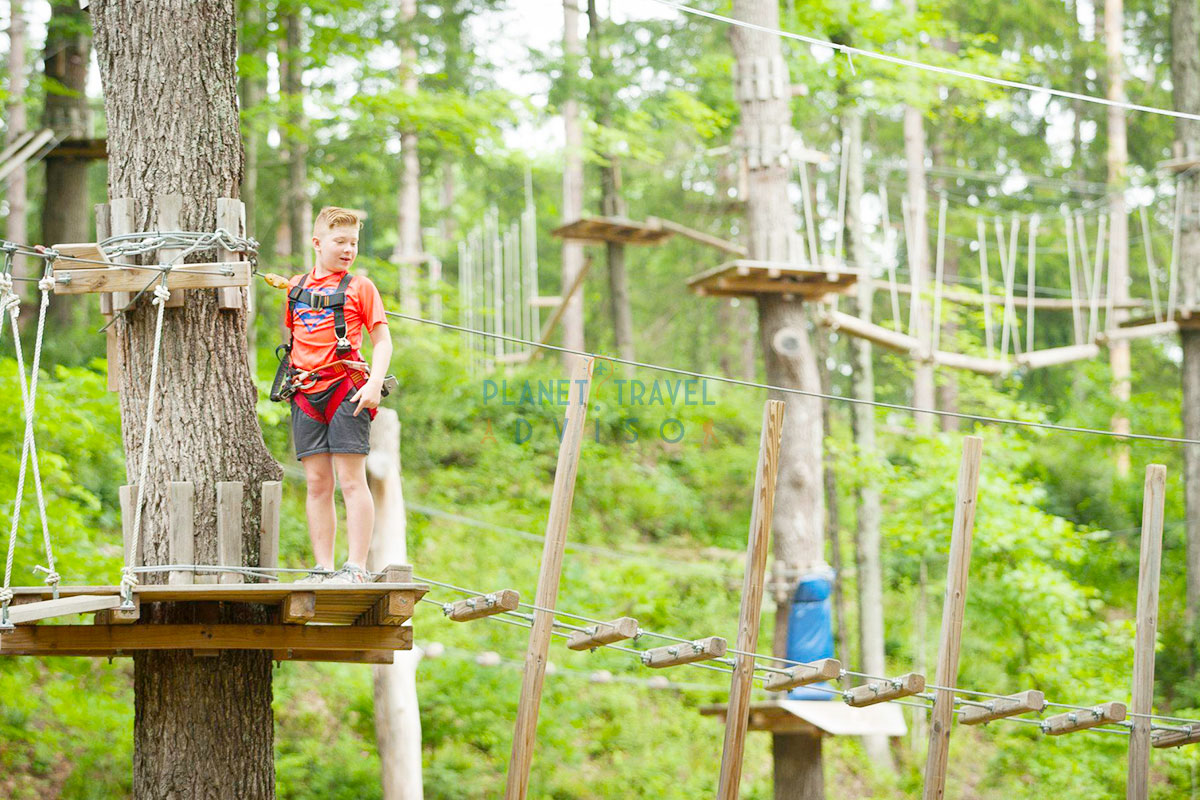 Escape into the embrace of nature at Fontenelle Forest Nature Center, a hidden gem nestled in the outskirts of Omaha. This enchanting destination invites families to embark on unforgettable adventures amidst the beauty of towering trees, tranquil trails, and diverse wildlife.
Explore the network of well-maintained nature trails that wind through the forest, offering glimpses of picturesque landscapes and opportunities for wildlife sightings. Kids can engage in a treasure hunt for animal tracks, discover hidden nooks, and learn about the unique flora and fauna that call Fontenelle Forest home.
The Nature Center itself offers interactive exhibits and educational displays that provide insight into the region's ecosystems and conservation efforts. Engage in hands-on activities, attend nature-themed workshops, and participate in guided hikes led by knowledgeable naturalists.
Fontenelle Forest Nature Center also hosts special events, such as bird-watching excursions and storytelling sessions, catering to the curiosity and wonder of children. With each visit, families can deepen their appreciation for the natural world and create lasting memories in this serene and immersive setting.
For families seeking outdoor adventure and a chance to reconnect with nature, Fontenelle Forest Nature Center is the perfect destination. So, lace up your hiking boots, grab your binoculars, and prepare for an enriching journey into the heart of nature.

8. Unleash Your Child's Creativity at The Rose Theater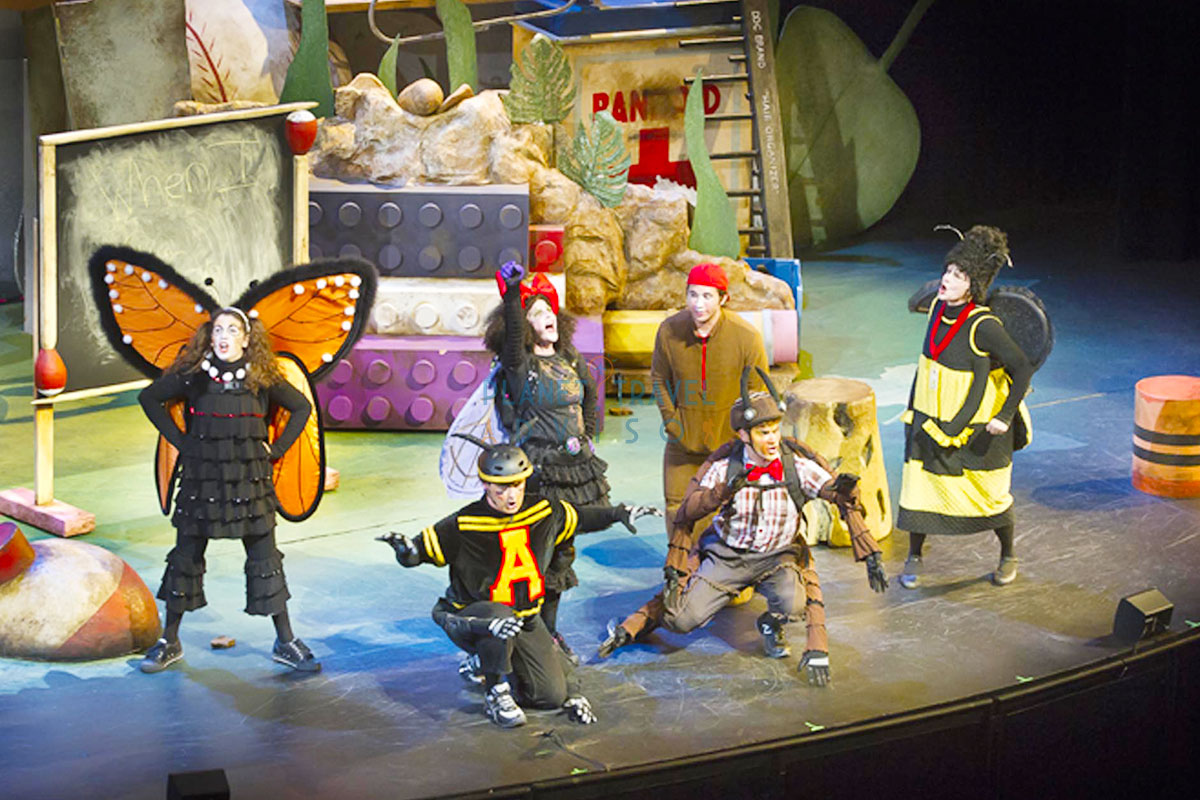 Step into a world of imagination and wonder at The Rose Theater, Omaha's premier destination for children's theater. Nestled in the heart of the city, this vibrant theater captivates young audiences with its enchanting productions and engaging performances.
The Rose Theater showcases a diverse range of family-friendly shows, from beloved classics to contemporary tales. Watch as your child's favorite stories come to life on stage, igniting their imagination and inspiring a love for the arts. With each production, talented actors and performers transport young theater-goers into a world of magic and make-believe.
In addition to its captivating performances, The Rose Theater offers a multitude of educational programs and workshops. Budding young actors can participate in acting classes, storytelling sessions, and hands-on theater activities that nurture their creative talents and confidence.
The theater's warm and welcoming atmosphere creates an inclusive space where families can come together to experience the power of live theater. The Rose Theater also hosts special events, including meet-and-greets with cast members and behind-the-scenes tours, providing an immersive experience for theater enthusiasts of all ages.
For families seeking entertainment that inspires, delights, and sparks the imagination, The Rose Theater is a must-visit destination. So, gather your little theater enthusiasts, immerse yourself in the world of live performance, and let the magic unfold at The Rose Theater.

9. Fun Feast At Amazing Pizza Machine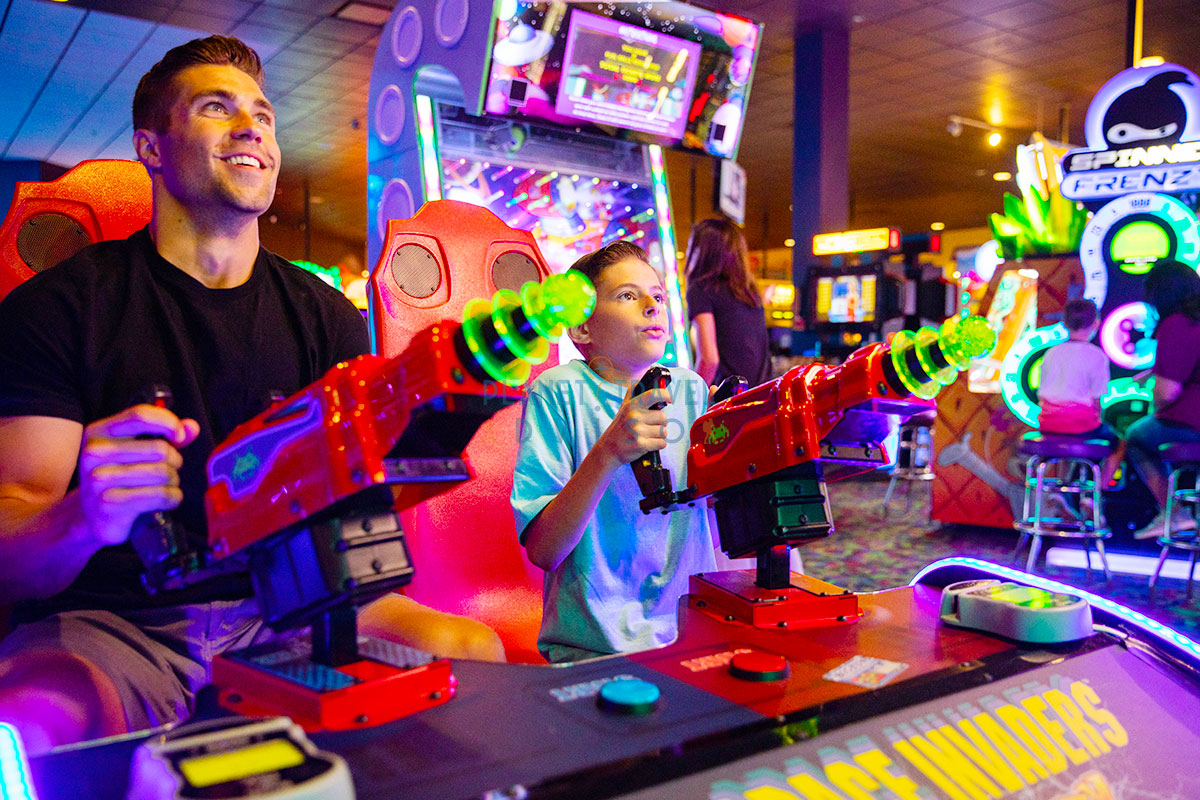 Get ready for a mouthwatering adventure at Amazing Pizza Machine, Omaha's ultimate destination for family fun and fantastic food. Step into this vibrant indoor amusement park and prepare to indulge in a delectable feast while enjoying an array of thrilling attractions.
The star of the show at Amazing Pizza Machine is, of course, the pizza! Feast on a variety of freshly baked pizzas with an endless selection of toppings, satisfying even the pickiest of eaters. From classic cheese to gourmet creations, the pizza options are sure to delight taste buds of all ages.
But the fun doesn't stop at the food! Engage in a wide range of exciting activities that cater to every member of the family. Race against each other on go-karts, challenge your skills at arcade games, navigate through laser tag arenas, or bounce around on inflatable slides and trampolines.
Amazing Pizza Machine also offers themed party rooms for birthdays and special occasions, making it an ideal venue for unforgettable celebrations. The friendly and energetic staff ensures that everyone has a blast while creating lasting memories.

10. Unleash Your Creative Spirit at Hot Shops Art Center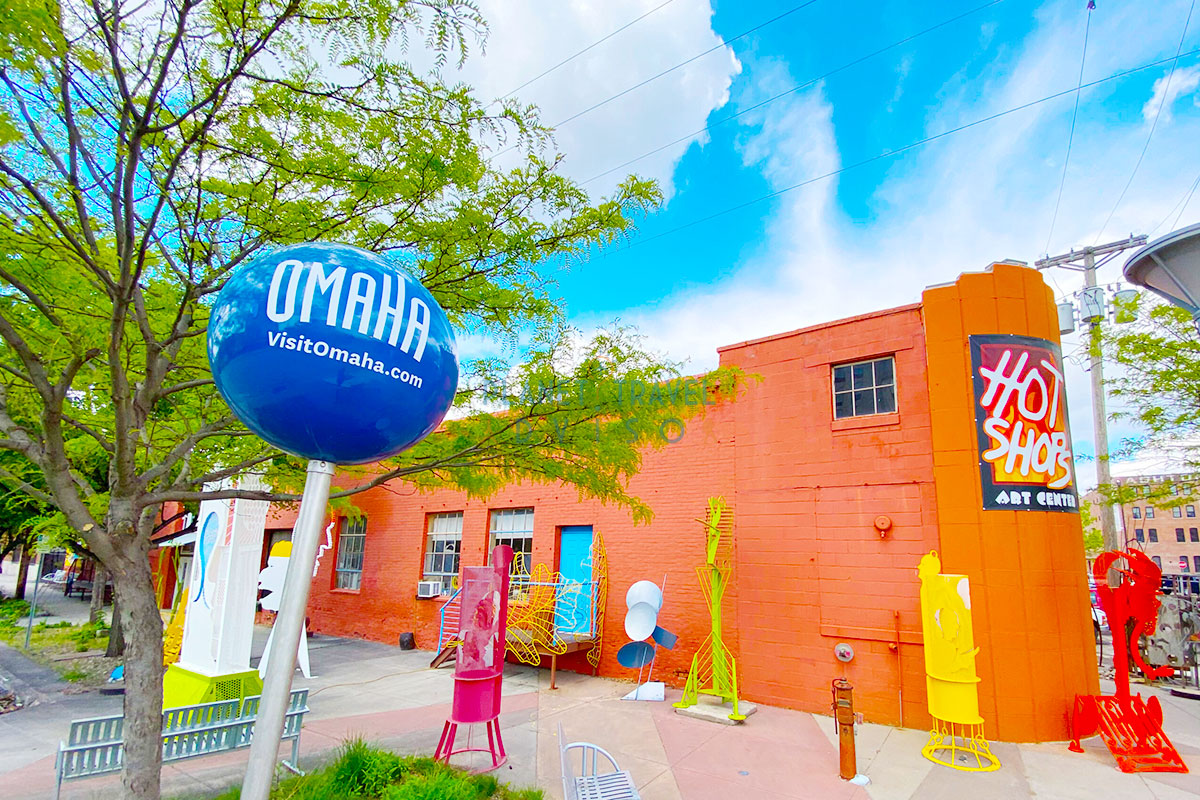 Immerse yourself in the captivating world of art at Hot Shops Art Center, a hub of creativity located in the heart of Omaha. This dynamic art center invites visitors of all ages to explore, appreciate, and engage with the vibrant works of local artists.
Step into the studios and galleries of Hot Shops Art Center and witness the artistic process come to life. Discover a diverse range of art forms, including painting, sculpture, glassblowing, ceramics, and more. Observe talented artists at work, learn about their techniques, and gain insight into the inspiration behind their creations.
Hot Shops Art Center offers a unique opportunity for families to nurture their artistic talents. Participate in hands-on workshops and classes tailored for all skill levels, allowing both children and adults to unleash their creativity. Create your own masterpiece, experiment with different mediums, and let your imagination soar under the guidance of experienced instructors.
Beyond the art studios, the center hosts exhibitions, art events, and open houses throughout the year, providing opportunities to engage with the local art community and discover new artistic perspectives.

Conclusion
With its blend of educational attractions, outdoor activities, cultural experiences, and family-oriented amenities, Omaha stands out as a top destination for families with kids. It offers a well-rounded experience that combines entertainment, learning, and quality time together, making it a perfect place to create lasting family memories.
Source of Video: Living in Omaha - David Matney Youtube
FAQ
What are some popular attractions in Omaha for kids?
Omaha has several popular attractions for kids, including the Henry Doorly Zoo and Aquarium, the Omaha Children's Museum, the Lauritzen Gardens, Fun-Plex Waterpark & Rides, and the Amazing Pizza Machine.
Are there any outdoor activities for kids in Omaha?
Yes, Omaha offers various outdoor activities for kids. They can enjoy the Heartland of America Park and Fountain, visit the Fontenelle Forest Nature Center, explore the Omaha Botanical Gardens, or have a picnic at the Elmwood Park.
Are there any educational activities for kids in Omaha?
Absolutely! Omaha has numerous educational activities for kids. They can visit the Strategic Air Command & Aerospace Museum, the Durham Museum, the Joslyn Art Museum, or participate in interactive exhibits at the Omaha Children's Museum.
Are there any sports-related activities for kids in Omaha?
Yes, Omaha provides opportunities for kids to engage in sports activities. They can watch a baseball game at the TD Ameritrade Park Omaha, visit the Omaha Sports Commission, or participate in youth sports leagues and camps offered throughout the city.
Are there any special events or festivals for kids in Omaha?
Omaha hosts several special events and festivals catering to kids. The Omaha Summer Arts Festival, Omaha Children's Festival, and Omaha Holiday Lights Festival are some examples. Additionally, there are often seasonal events like pumpkin patches, corn mazes, and holiday-themed activities.