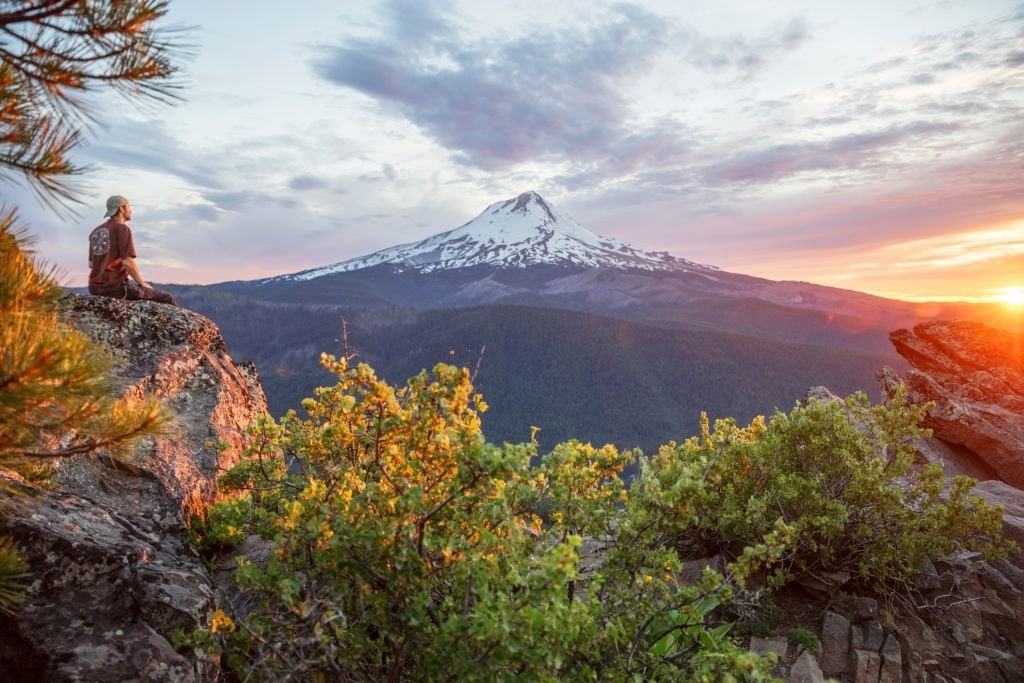 10 Best Places to Visit in Oregon in Winter 2023 or 2024
This article was created by a dedicated and authentic team of passionate travelers from the PTA Team, who are not only experienced travel experts but also proud members of the World Travel & Tourism Council (WTTC). Our sole purpose is to assist and support fellow travelers in planning their tours with utmost care and precision. With exclusive information, valuable insights, and meticulous analysis, we strive to provide high-quality content that leaves no room for mistakes. Count on us to deliver comprehensive destination reports and all the necessary information to ensure an exceptional and well-planned travel experience for you. Learn More
Article Table of Content
Best Places to Visit in Oregon in Winter
Oregon is a state known for its diverse landscapes, from the rugged coast to the Cascade Mountains, and offers a wide range of activities for visitors to enjoy. The winter season in Oregon provides a unique opportunity to experience the state's natural beauty in a different way. From skiing and snowboarding in the mountains to exploring frozen waterfalls, there are plenty of things to do and see during the winter. Some of the best places to visit in Oregon during the winter include:
Mt. Bachelor: One of the premier ski resorts in the Pacific Northwest, offering over 3,700 acres of skiable terrain and an average of 400 inches of snowfall annually.
Crater Lake National Park: The park's famous lake is a must-see attraction, as it is the deepest lake in the United States, and surrounded by snow-covered peaks, the park is a winter wonderland.
Bend: A city in Central Oregon that offers a variety of winter activities such as skiing, snowmobiling, and ice skating.
Hood River: A charming town located in the Columbia River Gorge, known for its world-class windsurfing and kiteboarding in the summer, and for its snow sports in the winter.
Wallowas: A remote and rugged mountain range located in northeastern Oregon, offering some of the best backcountry skiing and snowboarding in the state.
Oregon Coast: The coast is known for its rugged beauty and during the winter, visitors can experience the powerful Pacific Ocean and go storm-watching.
These are just a few of the many places to visit in Oregon during the winter, and with the right preparation and gear, you can enjoy a winter adventure in Beaver State. Oregon in winter is always a totally different city as a tourist attraction. As to skiing in powdery snow or observing whales walking along calm coastlines, the state of Oregon has generous winter scenery. Other winter adventures in Oregon include cross-country skiing and T-shirt climbing around a caul and rock. Whether in Oregon to winter depends on the type of weekend away you want. South cities such as Medford require only a light jacket in winter for warm places to visit. And just like Bend, cities in the High Desert of Oregon also have moderate, seasonal snowbird waters. Bend calls also for snow havens with easy access, such as Mt. Bachelor, to wintering Cascade Hills.
In winter Portland is recommended to visit without so many crowds, for those who want to experience the city's culture. The snowbound Mt. Bonnet and its 5 different ski resorts are also the Portland gateway. The North City Columbia River Gorge also offers uniquely frozen waterfalls in winter. Even if you're fleeing or looking for winter, Oregon has fun to do. This article, written by travel experts at PTA Team, provides valuable travel advice for anyone planning a trip to Oregon. It may not cover everything, but it is definitely worth reading to help make your holiday in Oregon a success. See our list of the best places to visit in Oregon in winter for your next season's interest.

1-The Hood Mount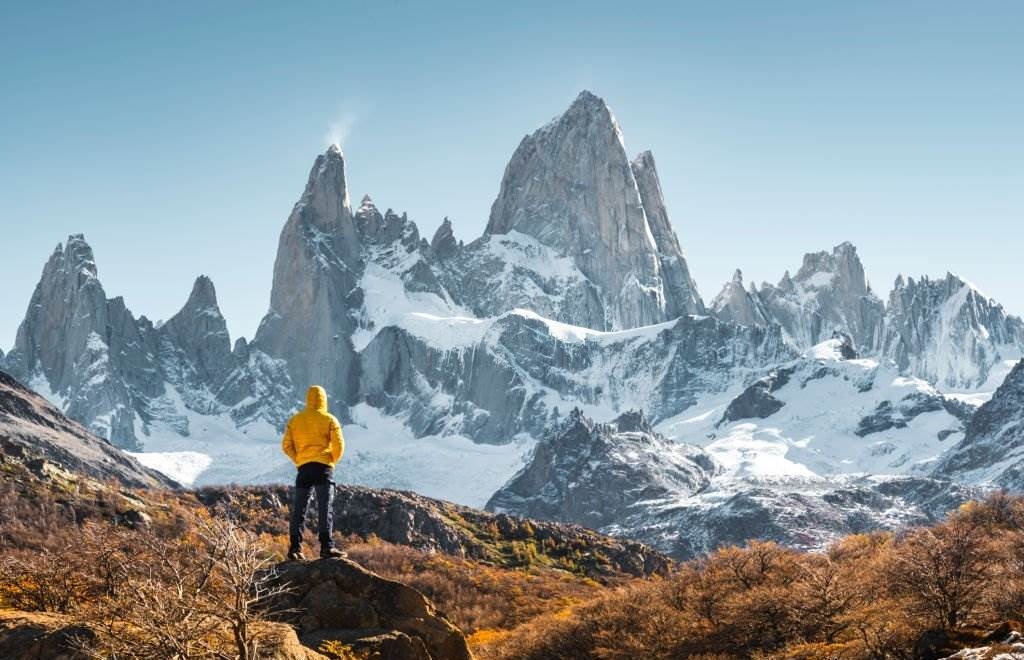 Mount Hood, Oregon's tallest mountain, has an impressive exterior appeal throughout the year. Mount Hood is a center for winter sports come winter while walking and camping reign supreme in the summer months. Mount Hood is made up of five ski resorts. Mount Hood Meadows, one of the biggest ski areas, offers 11 chairlifts and more than 2,000 acres of skiing grounds. Mt. Hood Skibowl is another of the mountain's most popular resorts, which also has large terrains and over 30-night ski runs. Creekside Lodge and the Ski Area are also popular ski resorts on Mount Hood. The only place in the Americas to offer skiing for 12 months per year is this historical recreational area. This Mount Hood ski destination is the home of the historic Timberline Lodge alongside a year-round snowfield. This beautiful lodge in 1938 offers an ideal setting to enjoy the snow gathering outside. Mount Hood is a famous winter destination, not all downhill channels. Snowshoeing and cross-country skiing are available from various mountain snow parks. One of the popular destinations is Trillium Sno-Park, where paths lead to a shiny panorama of Trillium Lake Another baby tries.

2-Oregon Coast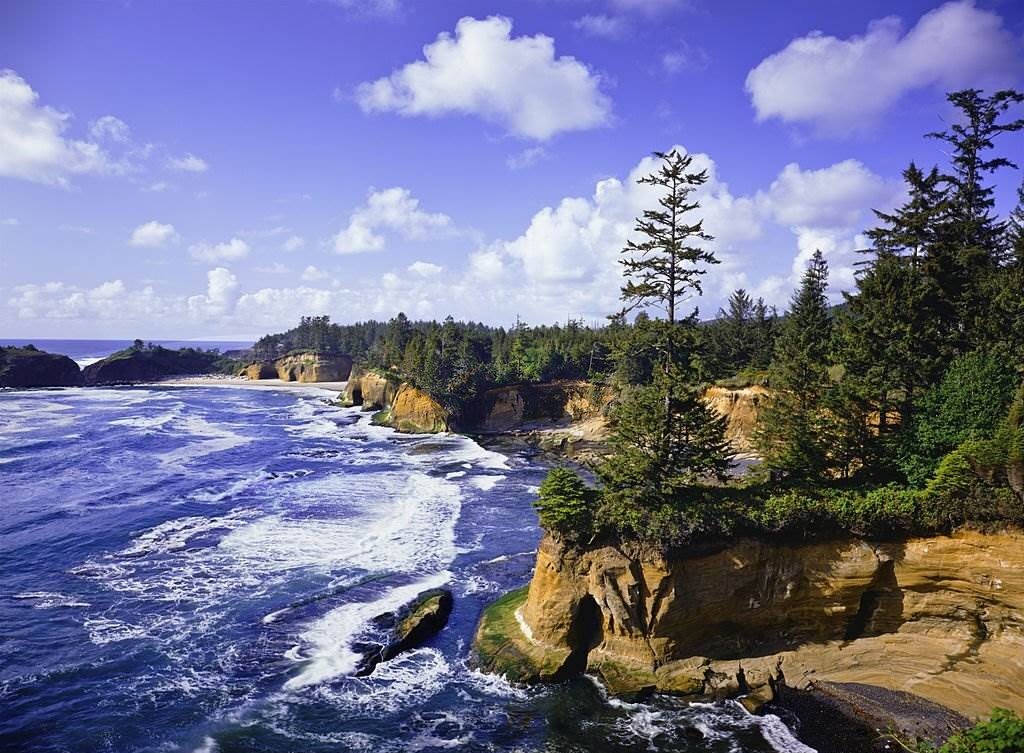 The Oregon Coast may have been the "off" winter season, but that's more a reason for many people to visit. The wild side of the Oregon Coast is winter fun to enjoy, along with the lower rates on hotels and resorts. Shoreline winds and periodic observing of whales are just some of the coastal shows that can be seen during the winter. The beachside town of Astoria boundaries the Ocean and Columbia River on the northwest corner of the coast. In winter, this hot spot in cultural history and entertainment is a bit milder. Even so, a rainy day still inspires various Astoria attractions such as museums, restaurants, and a historic waterfront. The towns of Cannon Beach and Seaside also offer excellent winter places, farther south, and 90 minutes from Portland. In the winter, these hot springs cool off and offer improved hotel rates. The lack of crowds also makes indoor seaside attractions such as the Seaside Aquarium easier to reach.
Depoe Bay is also a popular winter resort to the Central Coast for all mammalian sizes. This comfortable seaside town, known as the Oregon Coast Capital for Whale Watching, offers an excellent ocean view. From mid-December to mid-January, more than 25,000 grey whales cross Depoe Bay. Late December will mark the formal Whale Watch Period. Other towns like Coos Bay, Florence, and Brookings, farther south, offer a unique section of coastal getaway. And winter visitors can find a relaxing location somewhere along that coast to avoid the snow and crowds. Take a room overlooked by the sea for the best way to observe winter tempests. While the outdoors of the coast is not encouraged every day, the peaceful winter days offer a calm beach walking tourist experience.

3-Bend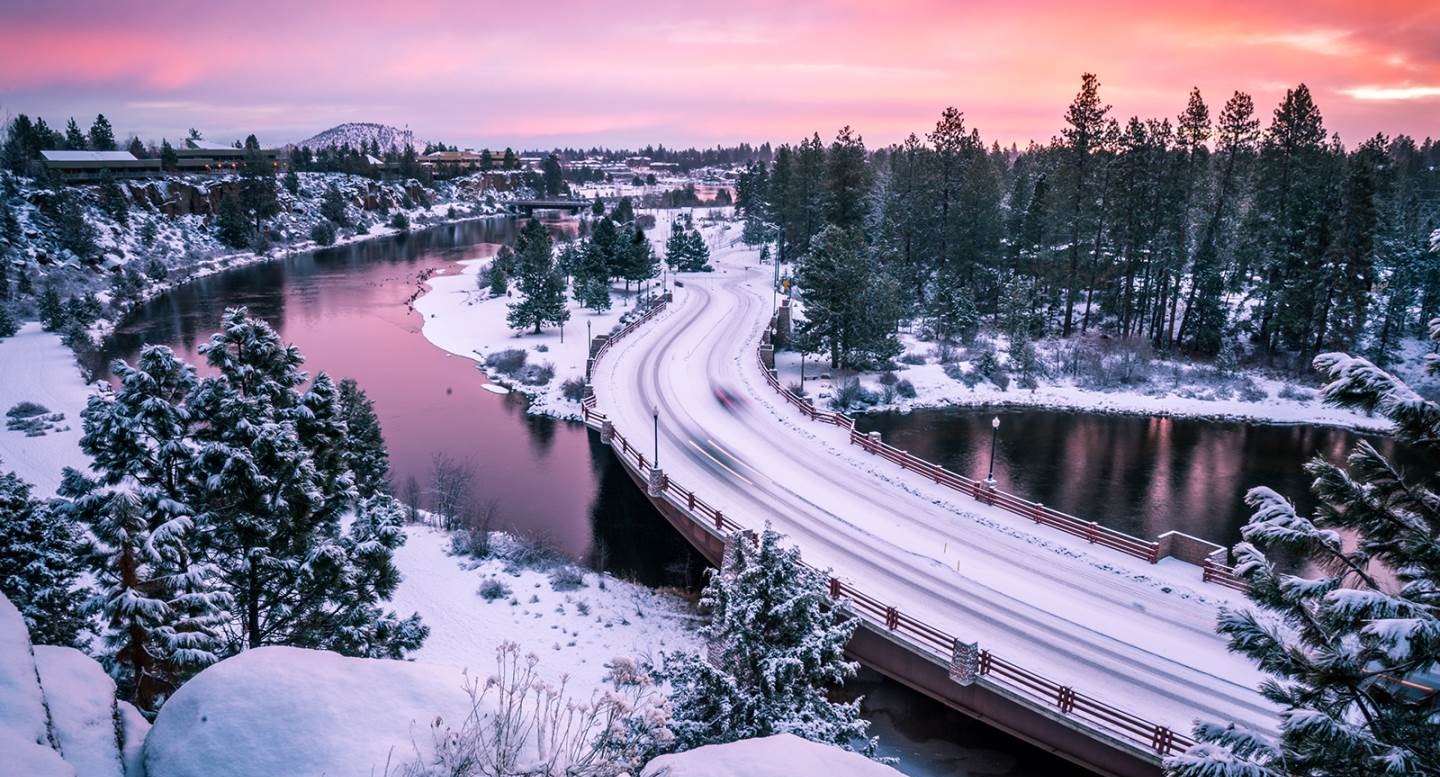 The best possible deal is the Bend Winter. Situated in the Hill Country of Oregon, Bend enables you to walk snowboard, or rock climb on the same Winter weekend in Bend near the eastern banks of the Cascade mountains. Bend adds to its increasing popularity as one of Oregon's best cities with this duality of warm weather and nearby freezing rain.
The nearby Mt. Bachelor or Hoodoo Ski Area on Santiam Pass will be fixed for skiers and snowboarders in the city of Bend. Cross-country skiing, snowshoeing, and downhill mountain biking are additional snow sports close to the town in the winter Bend, ice skating, tubing, and fat biking are even more important. The Smith Rock State Park is about 30 miles northeast of Bend when it comes to sunbathing.
This landscape of high desert offers climbing rocks with almost 2 000 traditional and sports routes. The winter is also predominant in campsites and walks. A misnomer including its park, the Misery Ridge Trail is one of Oregon's best walking trails. Nature not only attracts visitors to Bend all winter long. This time of year, society is also awake. As always, downtown festivities take place in winter in Bend. And the food scene of the city combines with a delicious hot drink of choice. Bend's High Desert Museum is worth a visit for educational winter activities.

4-The National Park of Crater Lake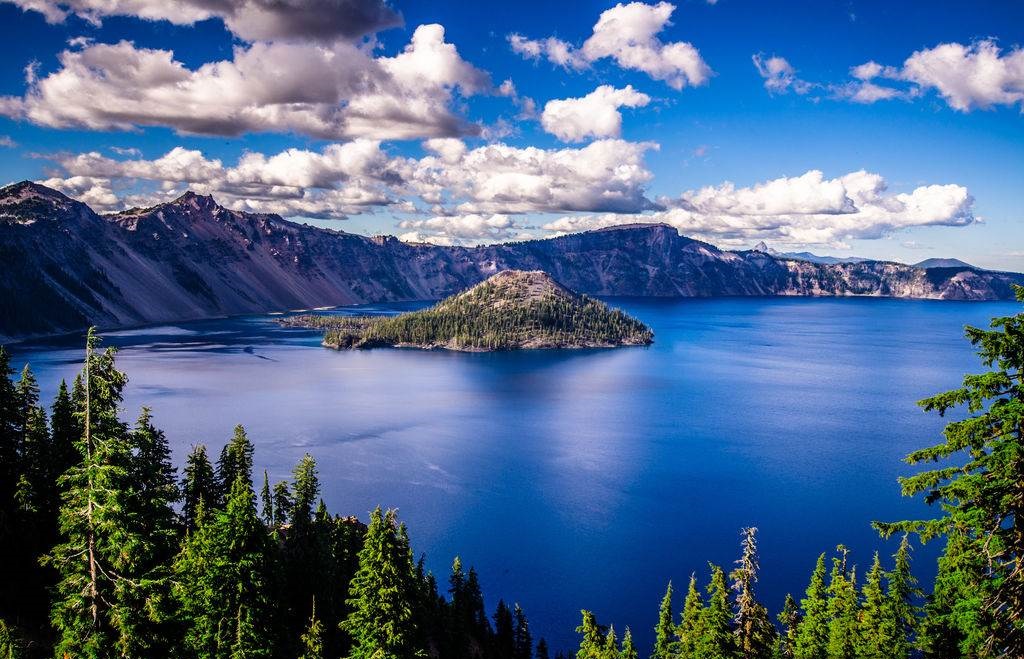 In winter, Crater Lake Caldera in southern Oregon is impressive. It is simply amazing the comparison of the snow-covered rivers and vivid blue water. In winter, Crater Lake with fewer people is an outstanding opportunity to reveal this same pic on the postcard. The Park gets 40 meters of snow each season on avg. The entrances to the park in the South and West are open all year round and are ploughed in winter as required. The northern entrance to the park and a good deal of Rim Drive remain unpaved and unattainable during the winter months. The unpaved Rim Drive gives those who want to travel on the snow on foot a special experience. The unpaved road stays available for skiing or snowshoeing on the rim. Winter Rim Drive travelers can take an easy day trip out or pack the cold-wetter campground equipment for an overnight trip.

5-Portland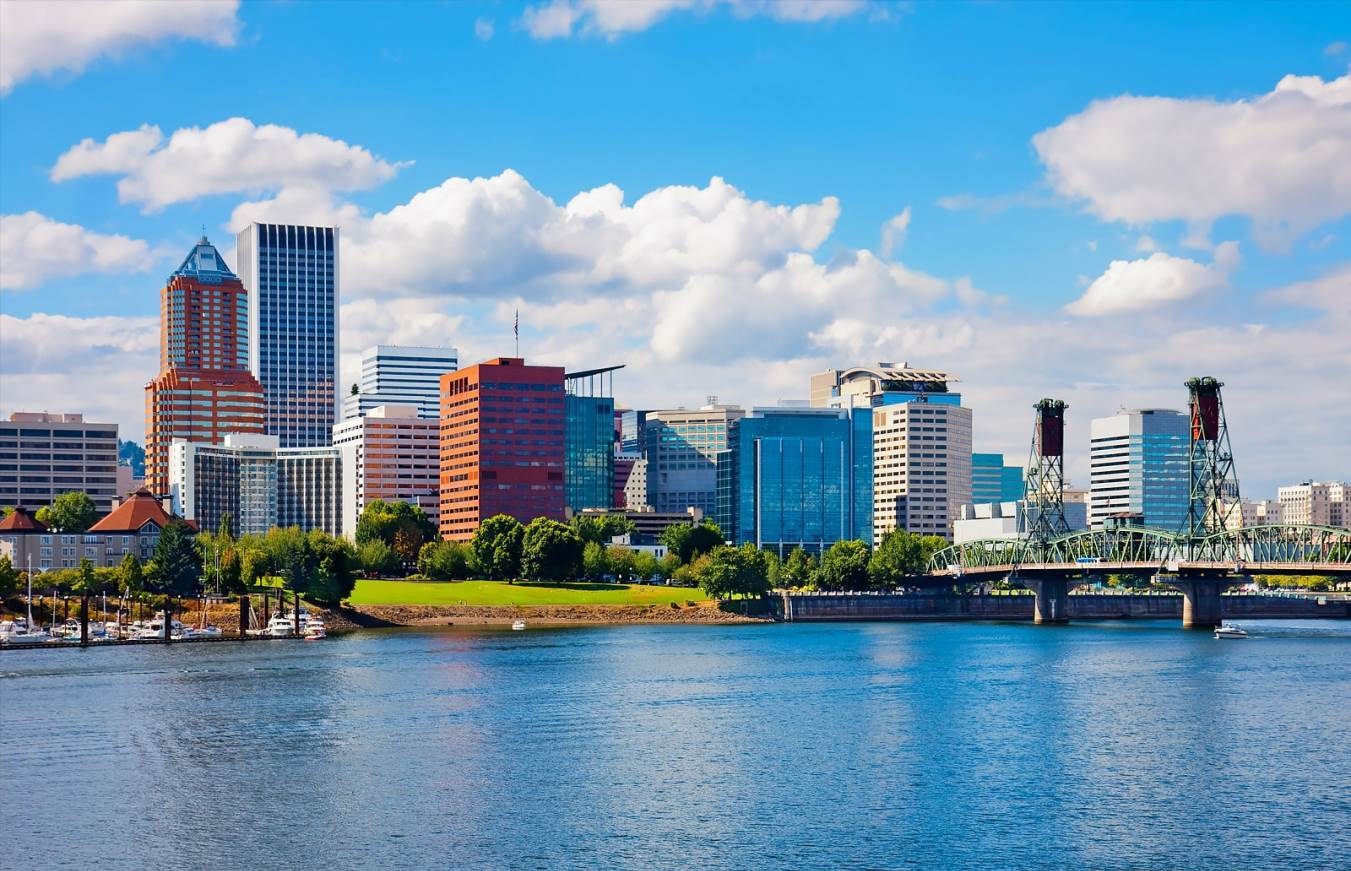 In winter, Portland's creative culture doesn't sleep. Instead, in the rainy forecasts and days of the season, the heart rate of the town thrives. Many cultures of Portland flourish in winter. Such civilizations have included a veggie gastronomic scene, a comfortable coffee shop, and a living cultural scene, and are not restricted. Powell's City of Books, which is known as the nation's biggest new and used library, is a winter destination for writers and readers, and casual book readers. It's an experience that only looks at the many titles within.
This famous library is only one of Portland's many major attractions to visit all year. The Portland Winter Light Festival takes place in February, and attractions are illuminated by the end of the season. This annual celebration presents numerous lights and considers cultural. Family-oriented and available to admire the Saturday night event. The abundant natural areas of Portland are indeed fun in winter to attend.
The Official Tournament Garden still has nothing to flourish, but Washington Park surrounds the park with places like the Portland Japanese Garden, which still has a special attraction. In winter, bring with you a rain jacket, a warm shelf, and shoes that can deal with the intermittent puddle when exploring Portland outside.

6-Mt. Bachelor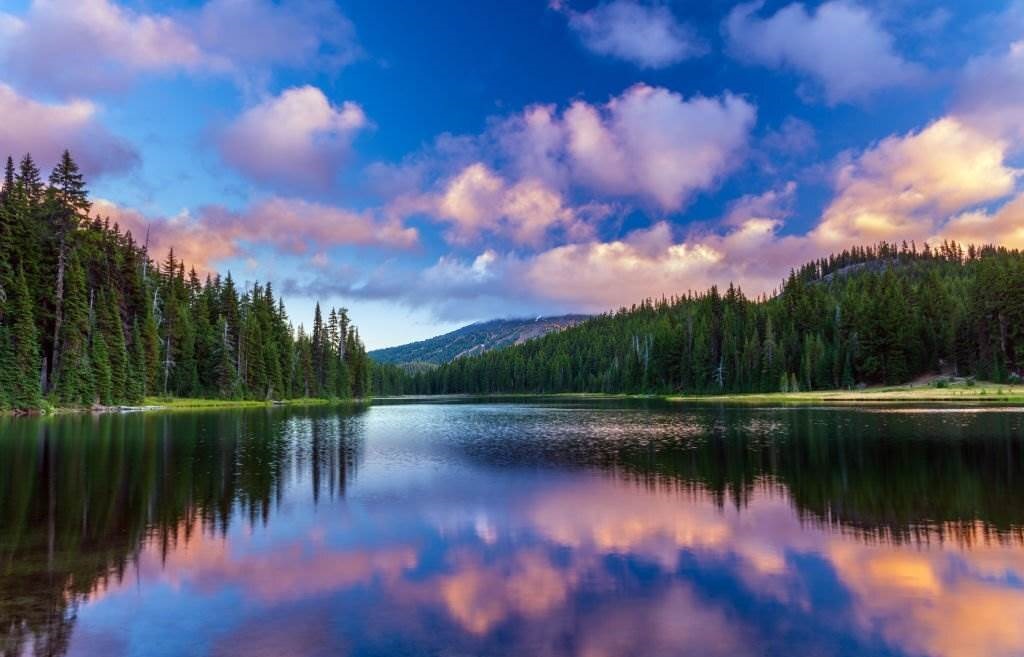 Mountain Bachelor offers a wide range of skiing and snowboarding life experiences of a nation upon the east banks of the National capital Cascade Mountains in Oregon. The resort has a dozen chairlifts with access to more than 4 000 acres of diverse land resort also offers complete services such as pathways, lodges, and catering. Mt. Bachelor's short journey to Bend is also popular. In a little over a 30-mile road-going, tourists and businesses of this prosperous desert town can reach the trails of Mt. Bachelor. Not the only remarkable ski resort in Oregon is Mt. Bachelor. The Hoodoo Ski Area is located close to and north of Santiam Pass and offers a more local atmosphere. South in the country

7-Ashland and Medford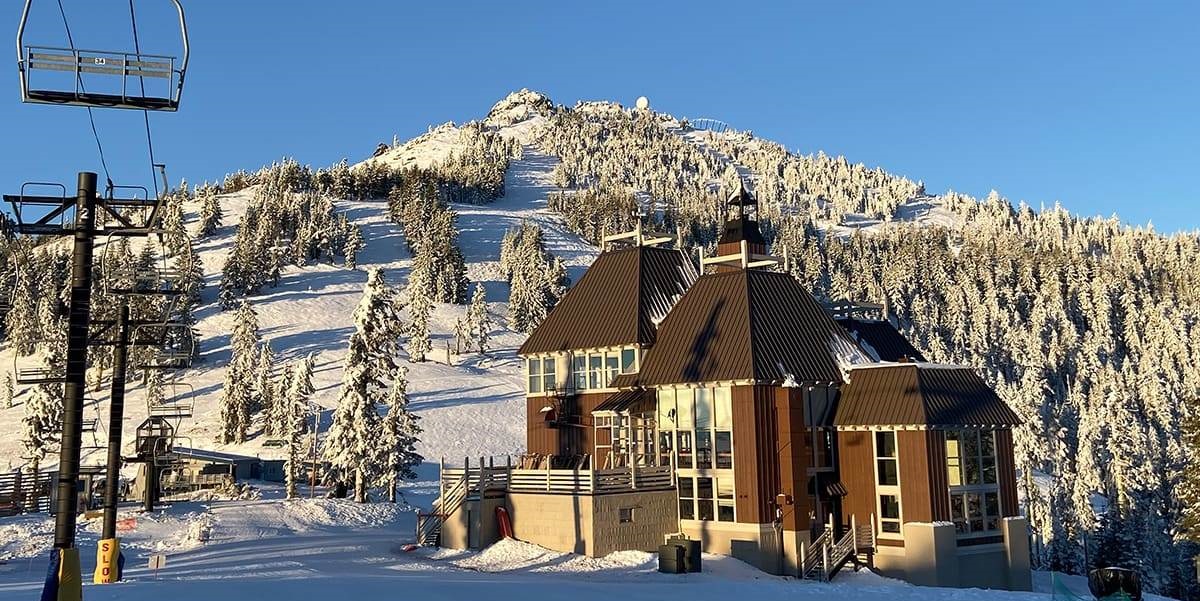 National distinct capital cities in southern Oregon were also Medford and Ashland.In the temporary amusement about their major thoroughfares in such nearby communities. However, the nearer connectivity to amazing winter open-air scenery is the main upside of the city.
The entry point societies to Crater Lake National Park highlands are Medford and Ashland. Within 90 minutes of driving up to Crater Lake, the Statewide Park is the best day trip from any city. And pleasures in the city like Medford or Ashland resort towns and cabins give a good place to live warm during the night. Mt. Ashland Ski Area is yet another important winter resort, just under an hour's drive away south. The down-the-slope mecca offers more than 40 routes, as well as an available Ashland Mountain spaceship.
Both in cities, there are picture-filled downtown quarters full of diners and shopping beside close-by open-air tourist destinations. Museums, cinemas as well as the Ashland Carnegie Public Library are also part of local winter interests.

8-Mountains of Wallowa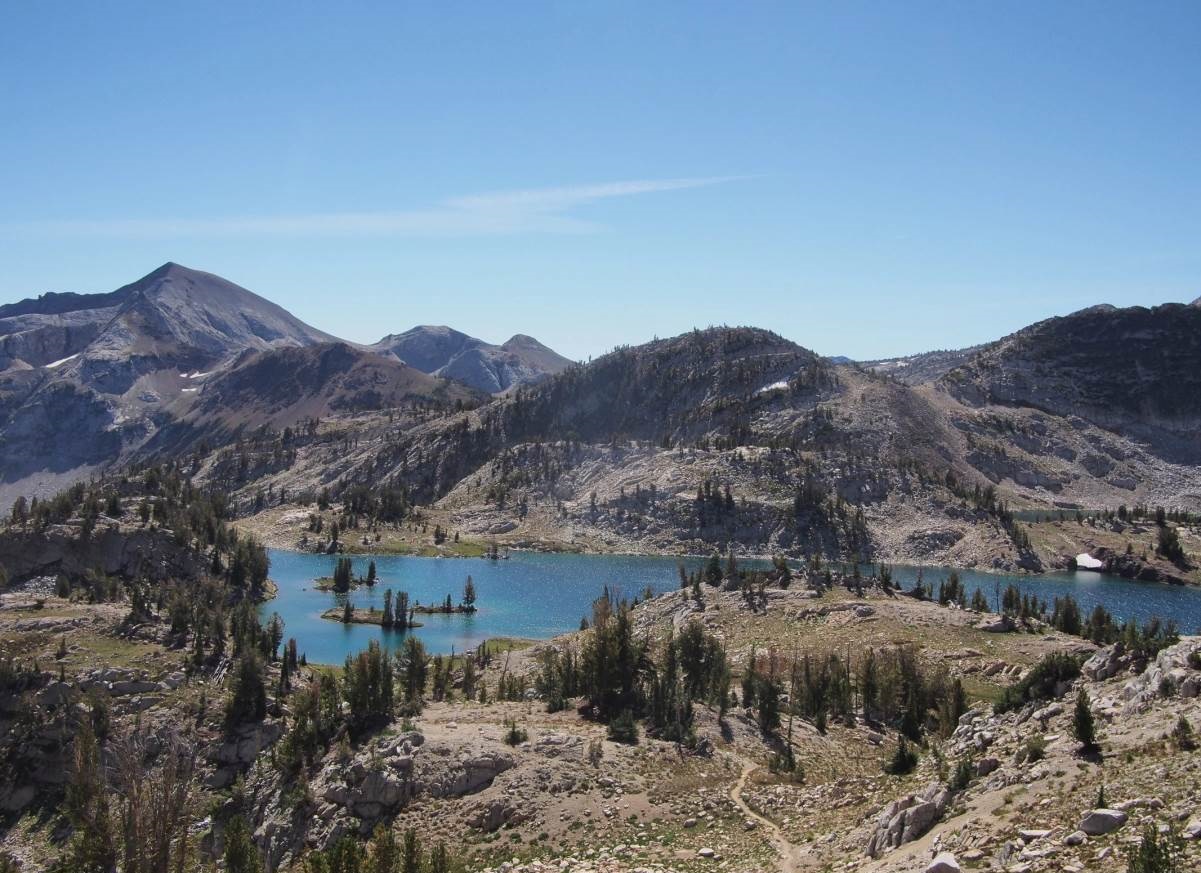 The Wallowa Mountains in northeastern Oregon offer a panoramic view for a more robust winter excursion. For a purpose, the "Alps of Oregon" were named for such inspirational spikes. And this winter inspires the musical sound with excellent glamour, those other high mountains. In the Wallowa-Whitman National Forestry, the Wallows Mountains mainly include the Eagle Cap Wilderness.
Backcountry skiing in the Wallowas offers an incredible time for those of us with proper equipment and experience. This exceptional emotion is added to locations such as the Wallowa Alpine Huts. Other winter excursions in the Wallowas involve skiing, snowshoeing, and snowmobile activities. The Sno-Parks are common for both Clear Creek and Christine PeakDuring that winter forest there are 100s of kempt and unpaved roads.

9-Gorge of the Columbia River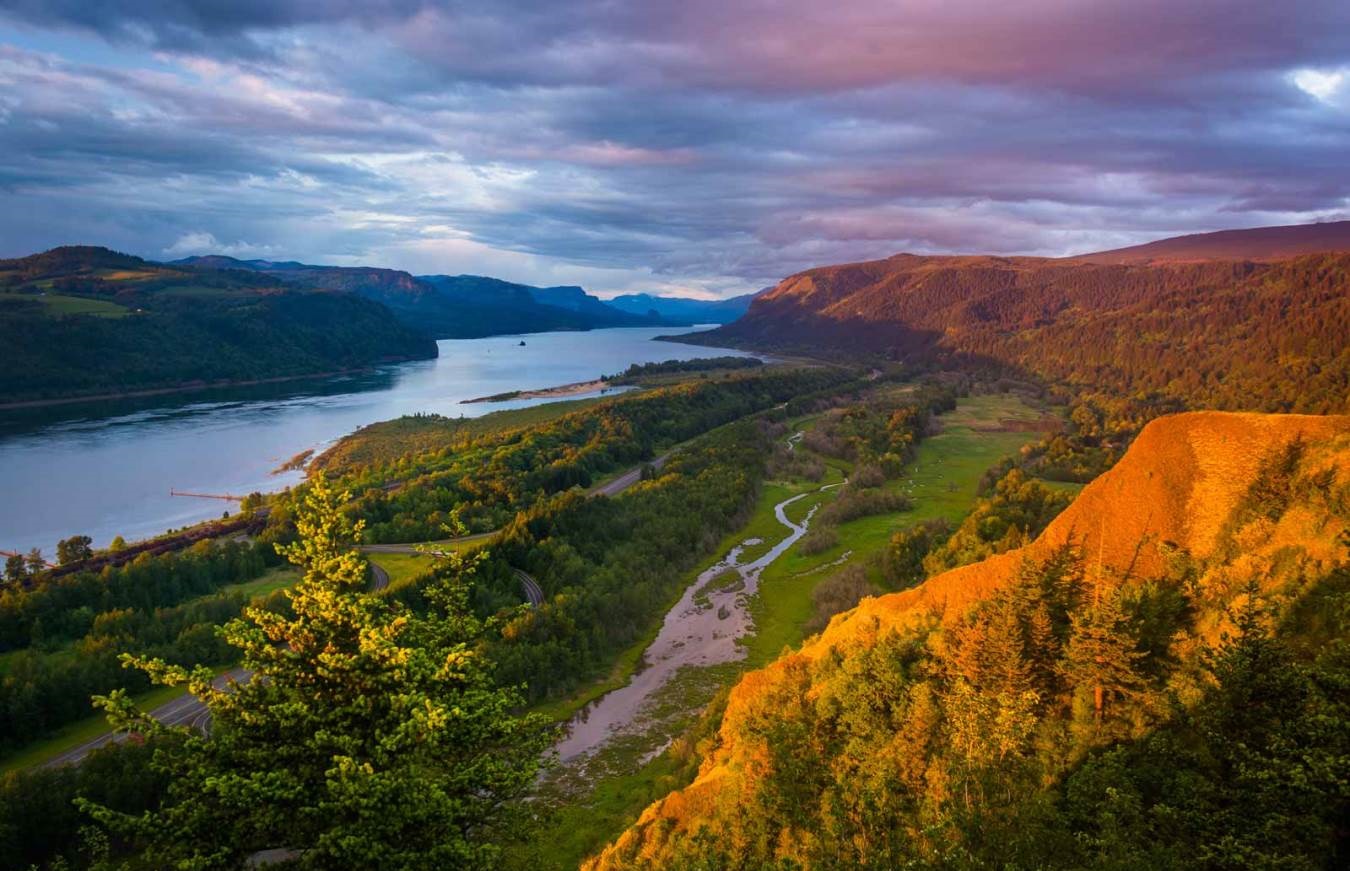 Each year, around two million visitors, visit northern Oregon, the Columbia River Gorge. In winter there is only a portion of these trips. And this time of year, the magnificent waterfalls, excellent views, and ancient streets in the canyon don't vanish. The Columbia River Gorge provides an amazing winter surrender for those looking to experience cooler weather.
For several journeys to the canyon, waterfalls are the primary priority. That's because the thickest density of Oregon's greatest waterfalls is present in this water-rich region. Most drops are over wintertime like the famous Multnomah Falls. Nevertheless, nature is often enveloped by a vague snowy white that remembers a fairy-tale set up in winter.
The Hood River on the eastern side of either the gorge is a brilliant base camp inside the region. The town is indeed a route to the nearby Mount Hood, along with ample coffee bars, diners, and shops to remain warm.

10-Oregon's Hot Springs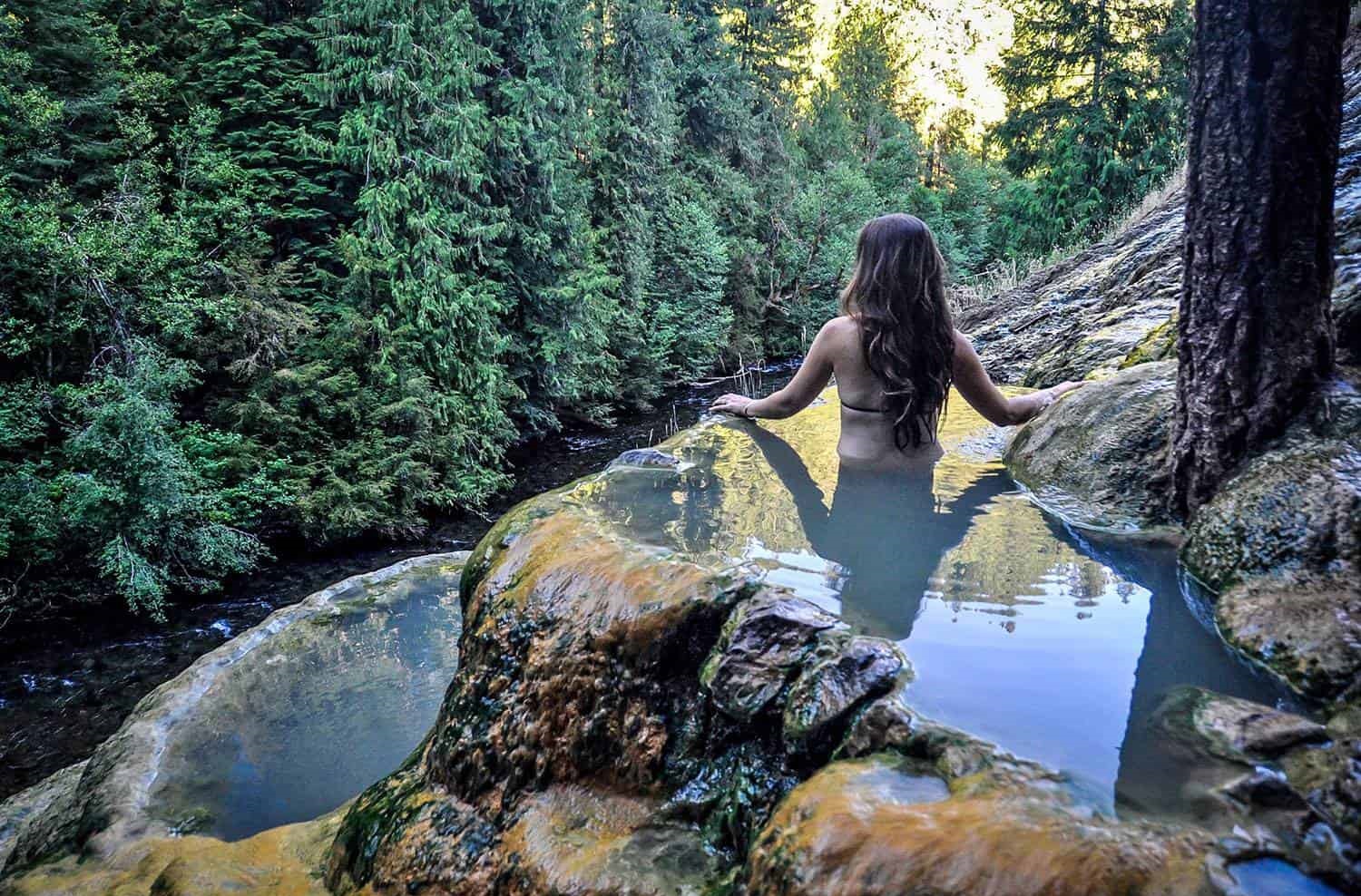 The best natural springs in Oregon are supplemented by cold weather. Damp emerges across the country and many of the most popular swimming pools accommodate crowds during the spring, summer, and fall. All such famous soaking places are secluded in the winter with snowbanks. Thanks to an often-challenged method of visiting, the lack of winter audiences in natural heat sources in Oregon. In Oregon's national forests are common thermal springs including Umpqua and Bagby Hot Springs.
Unplowed roads and a cellular lack are unadvisable to attend these hot springs after major snow events. Just like Paulina Lake Hot Springs, customers must pass country skiing, snowshoeing, or motorcycling in the Newberry Volcanic Memorial, to get to the warm water. If you want a natural thermal spring in Oregon, make sure you check the premises before you take the ride. Oregon does have a few important commercial thermal springs as an alternative to natural springs.
Belknap Hot Springs is however one facility, located 70,000 miles from Bend upon McKenzie River with a huge swimming pool and lodging possibilities. And 80 kilometers north, the resort, as well as the conference center's Breitenbush Gorge, is a delightful place in winter. Neither resort provide thermal baths without walking. Even so, both resorts as well lie in winter weather forest areas, where driving conditions can influence the weather. Contact the authorities of the hot springs in order to discuss the best options for driving.