35 Most Popular Tourist Attractions to Visit in Europe 2023
Searching for the most famous attractions to visit in Europe is an important step to do before traveling, and also to decide which places you want to visit! and with various tourist attractions, landmarks, restaurants, hotels, natural landscapes, culture, and civilization. Europe has a lot to offer for all travelers.
From the Eiffel tower in Paris to the Acropolis of Athens in Greece, European countries are among the top destinations to travel to in 2023 and 2024. Europe countries have the best choices for all travelers to enjoy an unforgettable vacation where the continent is home to various interests, including beach tourism, recreational cities, and cultural archaeological attractions.



Tourism in Europe can be described as mountain tourism, therapeutic tourism, religious tourism, nightlife tours, and more. Every attraction in Europe is famous for its importance in tourism, civilization, history, and unique location, so, we have selected the top list of Europe tourist attractions to visit in 2023 or 2024 based on every attraction's importance, history, civilization, location, and more, and as a traveler, one of your must-be things to do is defining your tour attractions checklist before traveling and when it comes to Europe, there are many tourist attractions to visit and it is hard to choose between all of them as they are really magnificent places where all of us dream to visit.
In this travel guide, we picked the best and most famous attractions to visit in Europe to help you organize your vacation.
Read This Small Tip First!!
Choose the attraction you want to visit based on your budget, and tour duration. Europe has many tourist attractions to visit, and not all Europe tourist destinations are important to visit as a traveler who seeks only to have a target beyond his vacation, and also, it depends on each traveler's interests, budget, and vacation duration, as most common European travelers' vacation durations are between 7 to 10 days which is a small period of time to cover all Europe tourist attractions and enjoy what this magnificent continent has to offer.



1-Alfama Neighborhood in Lisbon, Portugal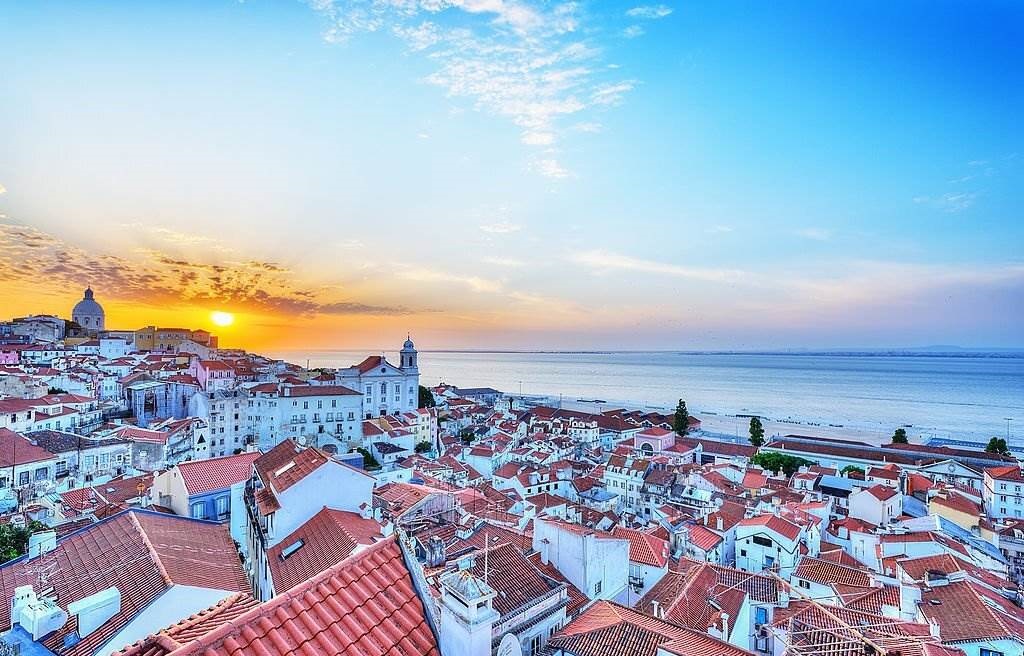 It's located in Lisbon, an old historic quarter. Also, this district includes many buildings and structures dating back to ancient historical periods. It includes Baroque churches, castles, and monasteries lined with narrow streets and passages. The most important feature of this district is the Moroccan castle and the 17th-century museum building of decorative arts.
One of the nicest neighborhoods in Lisbon, many travelers recommended to visit this place, you will face some small challenges while discovering this amazing European neighborhood. Insider tip: We advise you to take the number 12 or 28 tram up to the Largo DA Graca 11 and then enjoy walking through Alfama just to reduce walking efforts in this place. The average price for a day trip in the Alfama neighborhood of Lisbon starts from 3EUR to 10EUR by tram and local public transportation.
The average cost for a stay at Alfama Neighborhood in Lisbon starts from 36 USD up to 400 USD per night, check this resource to know more about accommodation prices at Alfama Neighborhood Lisbon
https://www.nz.kayak.com/Lisbon-Hotels_Alfama.N211048.2172.hotel.ksp



2-Colosseum in Rome, Italy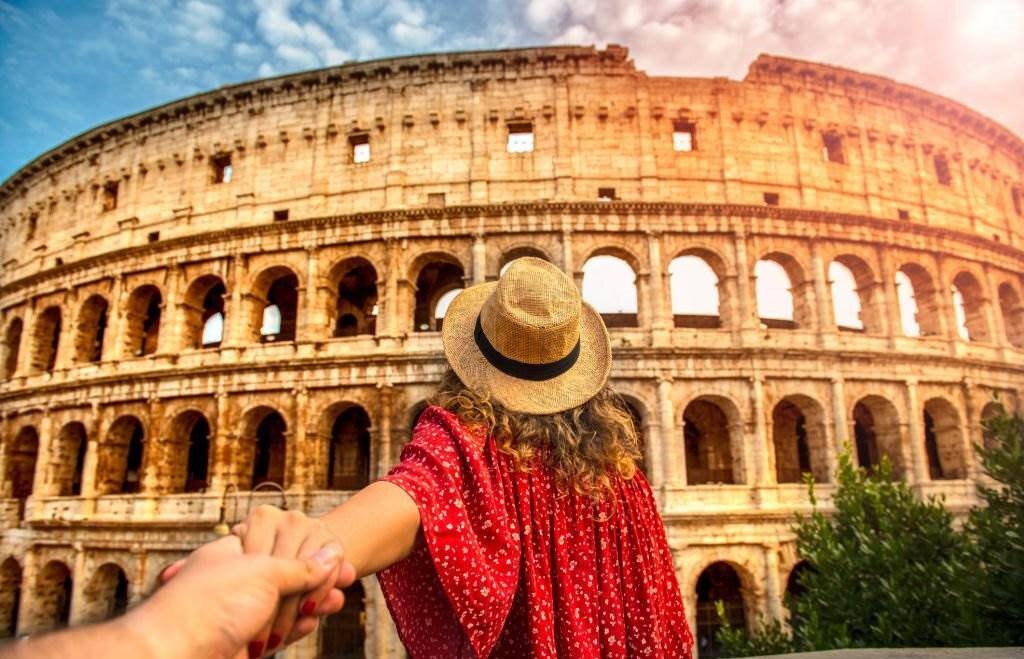 Colosseum is one of the most famous Europe tourist attractions. It is an ancient Roman building. While during the Roman Empire they used it for many activities, such as battles, and conflict. It is still there today, its wonderful design attracts visitors.
Address: Piazza del Colosseo, 1, 00184 Roma RM, Italy
3-Neuschwanstein Castle in Schwangau, Germany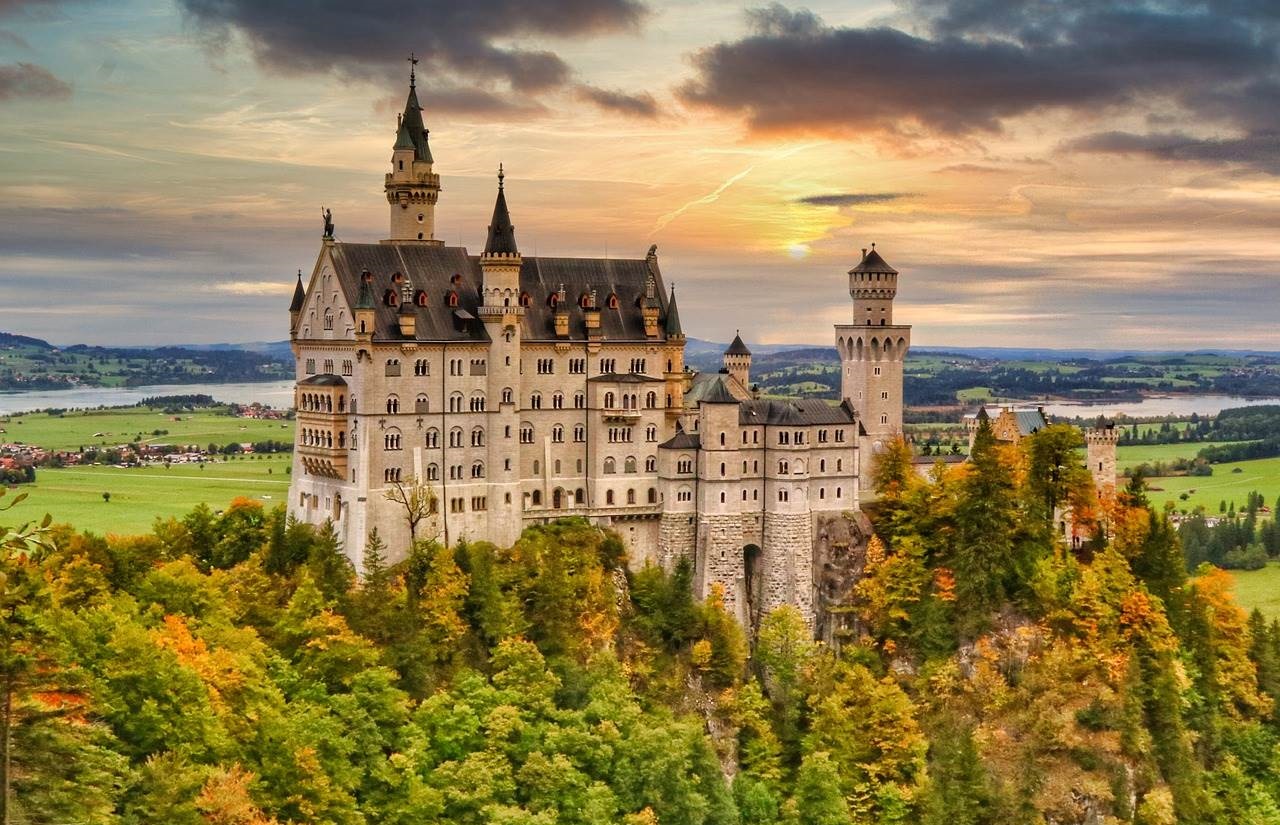 This historic monumental castle in Germany, located in the Bavarian Alps, dates back to the 19th century. On the other hand, the main characteristic of the Neuschwanstein Castle is its unique architecture. Its impeccable interior design, towering tower, approximately 65 m (213 ft) high, and its view of the landscape.
Address: Neuschwansteinstraße 20, 87645 Schwangau, Germany



4-Prague Castle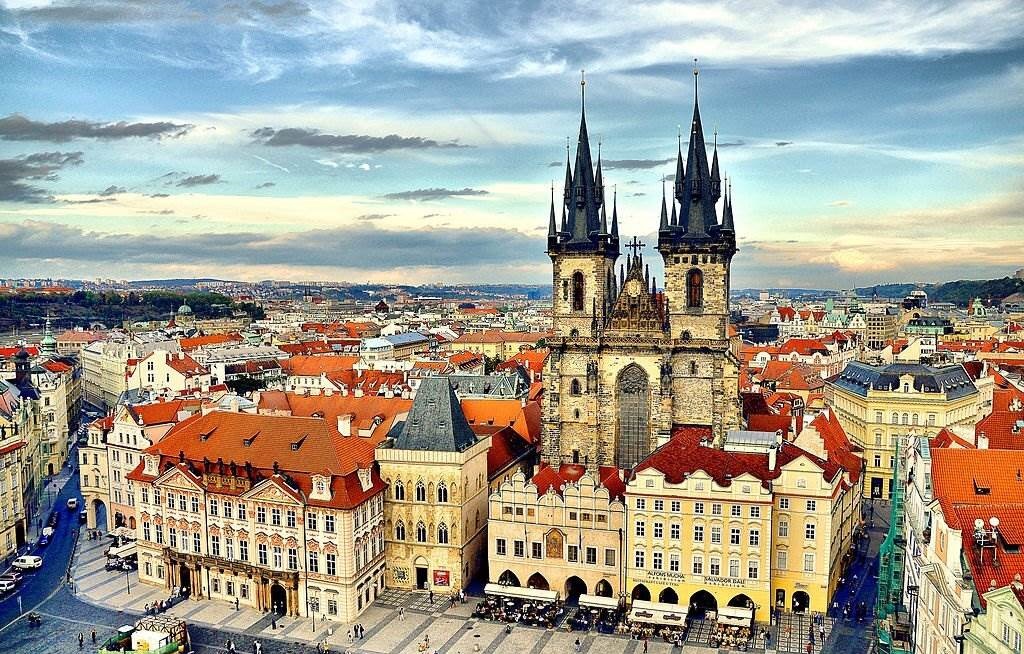 This castle is located in the Czech Republic, specifically in Prague. It is an ancient historic monumental castle, built in the 9th century. It finally emerged as the largest castle in the world according to the Guinness Book of Records. In addition that it has many different architectural styles.
Address:  Hradčany, 119 08 Prague 1, Czechia
5-The Alhambra in Granada, Spain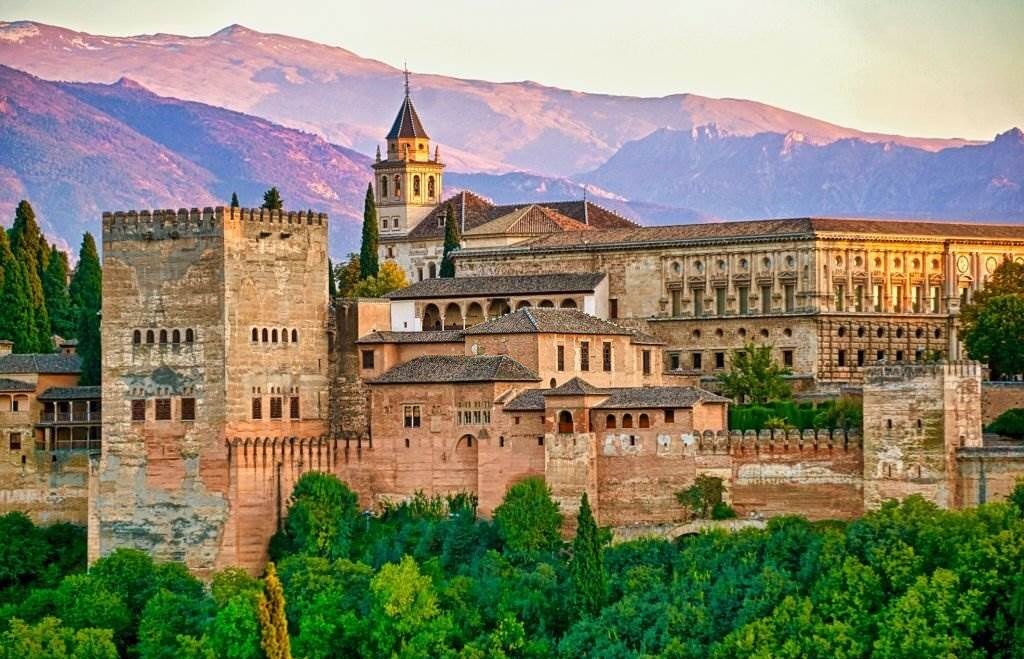 This palace is in Granada, Spain. The Alhambra is a palace and complex of buildings that once witnessed the existence of Moroccan kings. It dates back to the 9th century, in addition, to that renovation that occurred for its unique Moorish Islamic architecture. It is a masterpiece and UNESCO's World Heritage Sites have incorporated it.
Address: C. Real de la Alhambra, s/n, 18009 Granada, Spain



The Most Fascinating Religious Sites in Europe:
6-St. Mary's Basilica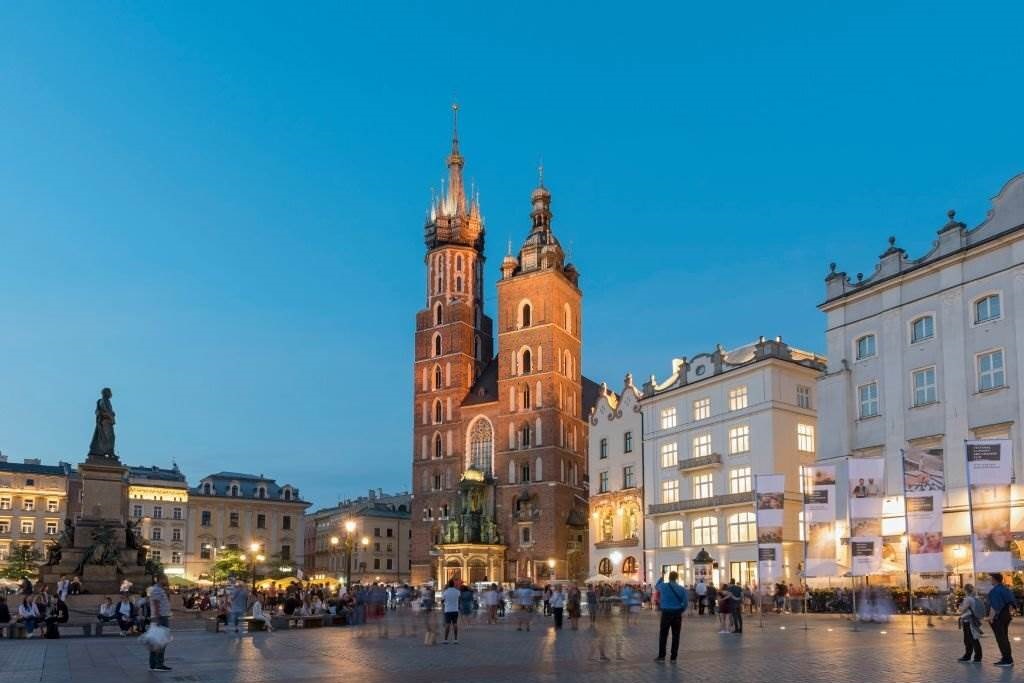 The location of the Church of Saint Mary is in the Polish city of Krakow. It has distinctive architecture, besides its huge gothic towers. Moreover, It has a vast and ever-crowded area of tourists and visitors and the church at night. Its decoration has striking red lights, and the traditional Polish anthem released by the trumpets. It is one of the most fascinating attractions in Europe to visit in 2023/2024.
Address: plac Mariacki 5, 31-042 Kraków, Poland
7-Saint Basil's Cathedral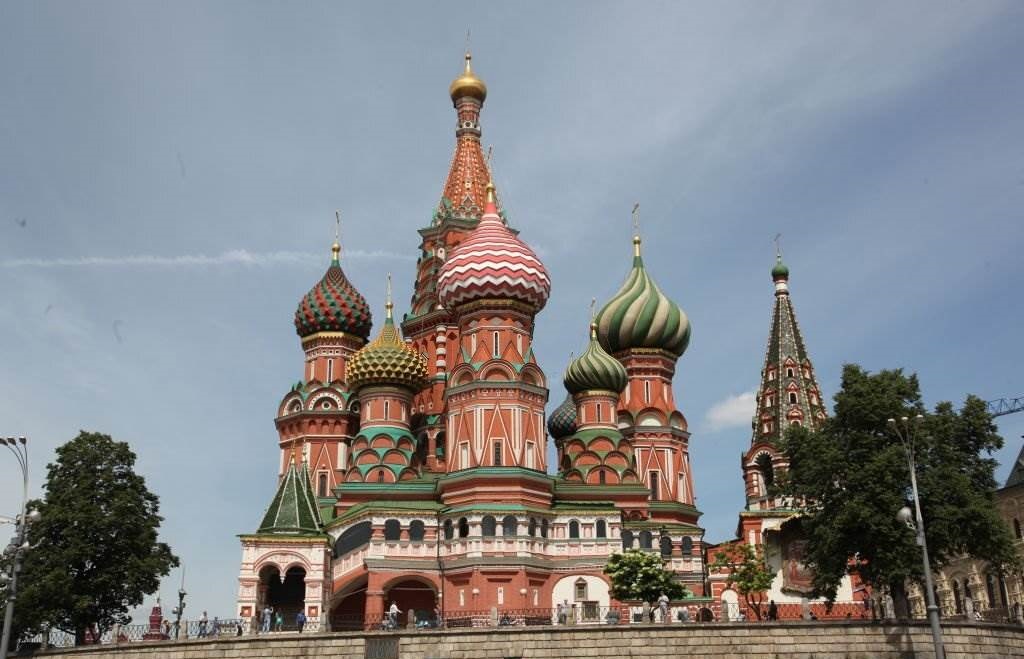 This cathedral is located in the Russian city of Moscow, specifically in Red Square. An ancient Orthodox cathedral, built on the orders of the terrible Czar Ivan during the period 1555 to 1561. Its unique architecture is inspired by the fire of the fireplace and its colorful domes. Moreover, UNESCO listed it as a World Heritage Site.
Address: Red Square, Moscow, Russia, 109012



8-Cologne Cathedral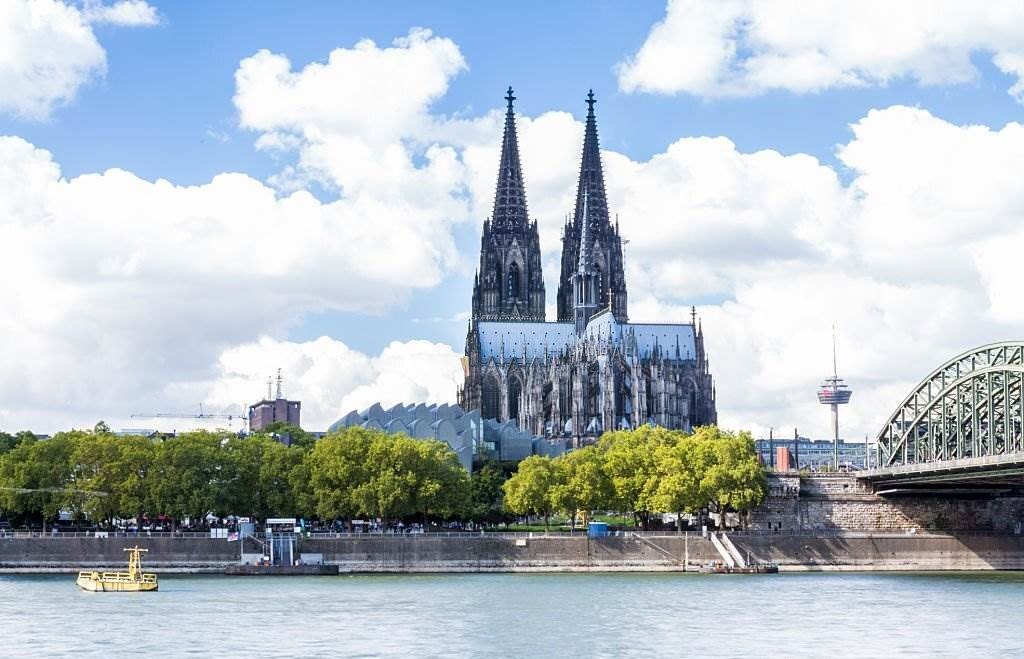 It dates back to 1880, this cathedral in Cologne, Germany, is the largest gothic church in northern Europe. It has a massive double tower, rising to 157m (515 feet). Besides, contributed to the inclusion of the church as a UNESCO World Heritage Site in 1996.
Address: Domkloster 4, 50667 Köln, Germany
9-Blue Mosque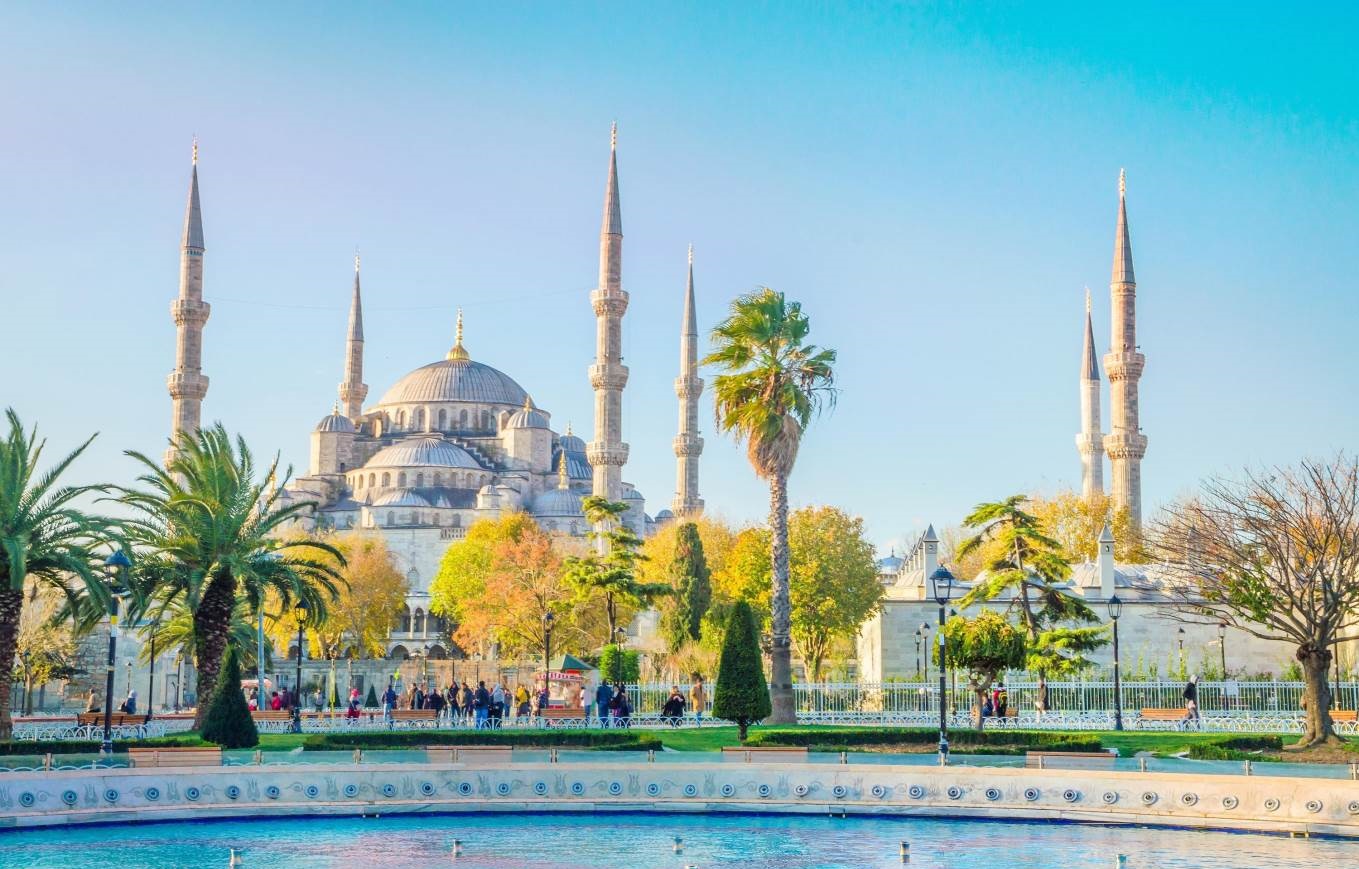 Its location is in Istanbul Turkish city, in the Sultan Ahmed district. It was built during the reign of Sultan Ahmad I. This is the most attractive building for tourists in the city. It has a unique architectural design, with stone domes linked in chain form. Moreover blue color is thanks to the presence of blue tiles.
Address: Sultan Ahmet, Atmeydanı Cd. No:7, 34122 Fatih/İstanbul, Turkey



10-London Central Mosque, a Fascinating Attraction in Europe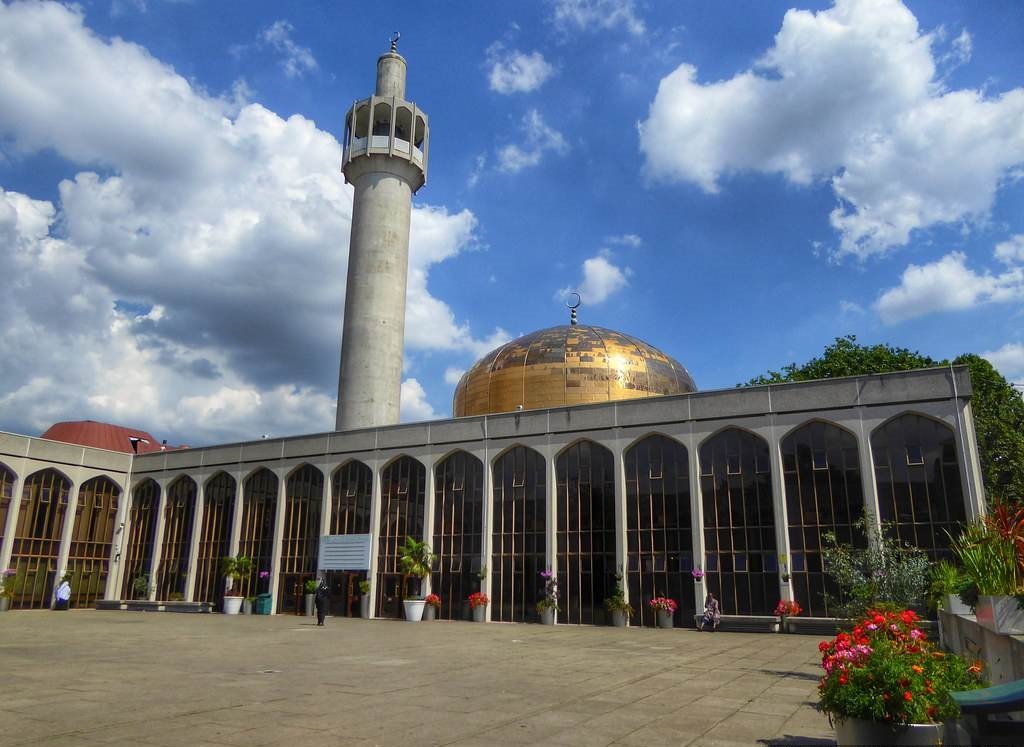 Its location is on the northern corner of London and completed building in 1977. The mosque is a white-colored mosque with a bright golden dome and a towering minaret. Moreover, it is a large mosque with a capacity of 5,000 people. Therefore, it allows tourists to enter the mosque and watch its features. However, tourists have to remove their shoes and wear decent clothes.
Address: 146 Park Rd, London NW8 7RG, United Kingdom
11-Sagrada Familia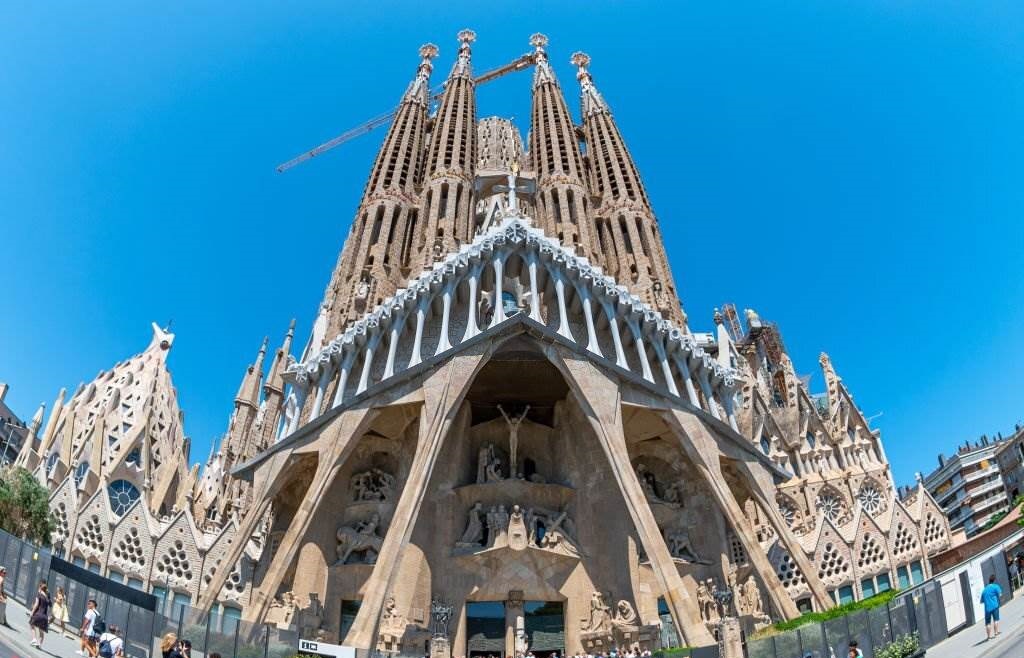 The church was built in 1885, and to this day construction is still unfinished. The church is expected to be completed in 2026 and will become the highest church in the world. But although not completed, it is one of the most popular destinations in Barcelona, Spain. In 2010 it was officially recognized as a church by the Pope.
Address: C/ de Mallorca, 401, 08013 Barcelona, Spain



Natural Landmarks Attractions in Europe:
12-Swiss Alps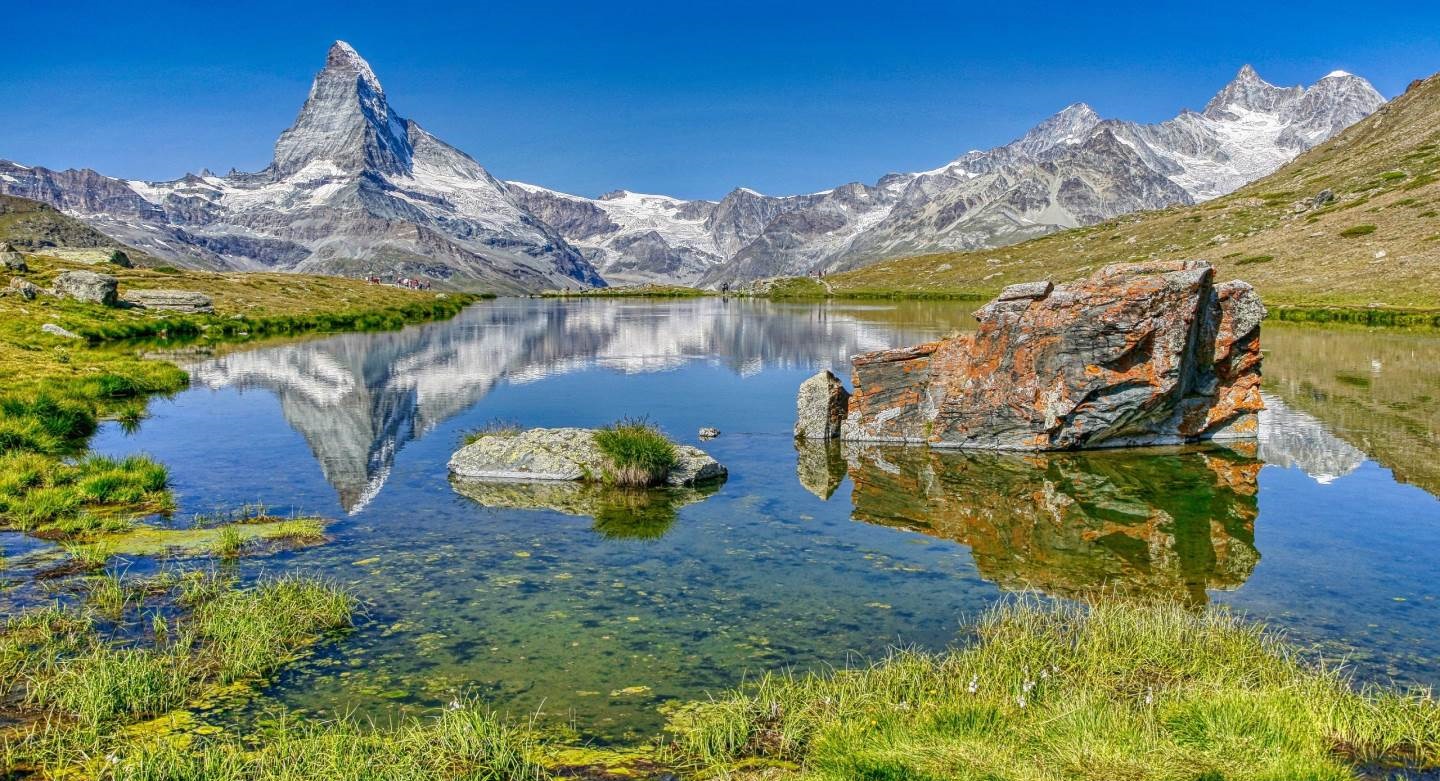 Its location is in the southwestern corner of Switzerland. These mountains occupy an area of 35,000 hectares of glaciers, making them the largest glacier in Europe. The mountains include the largest mountain in the Alps, the Aletsch Glacier. In addition, the highest mountain peaks in the alpine mountain range.
13-Cappadocia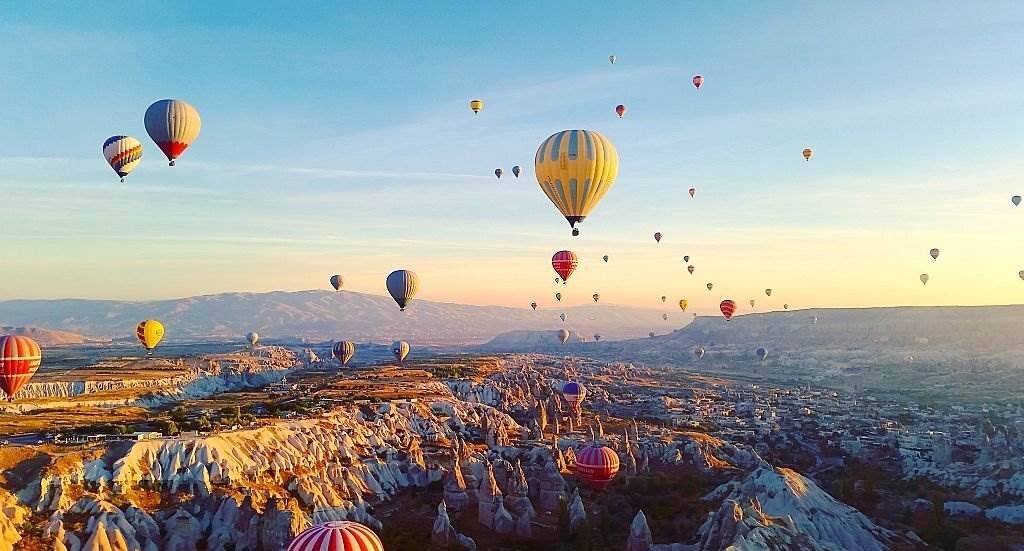 Its location is in Turkey, this area includes the Göreme National Park and natural rock formations. Besides, rock-carved houses, which the UNESCO World Heritage Sites listed in 1985.
14-Dolomite Mountain Range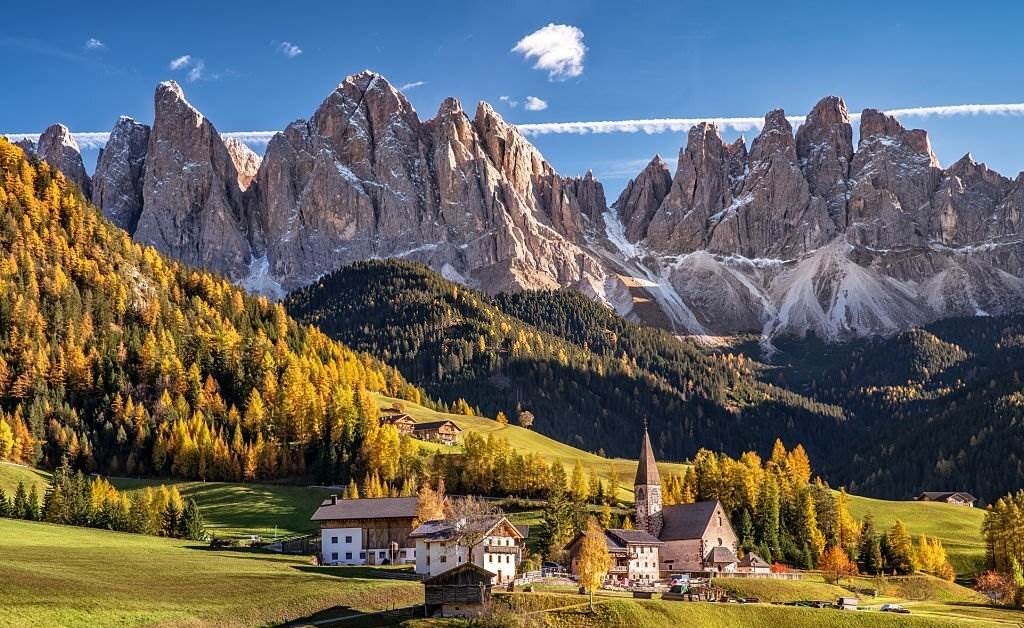 Stretching across Italy's Trentino Alto Adige region. These winding mountains are characterized by natural landscapes and winter resorts. So, it attracts many tourists to practice activities such as skiing, hiking, and mountain climbing.



15-Caves of Aggtelek Karst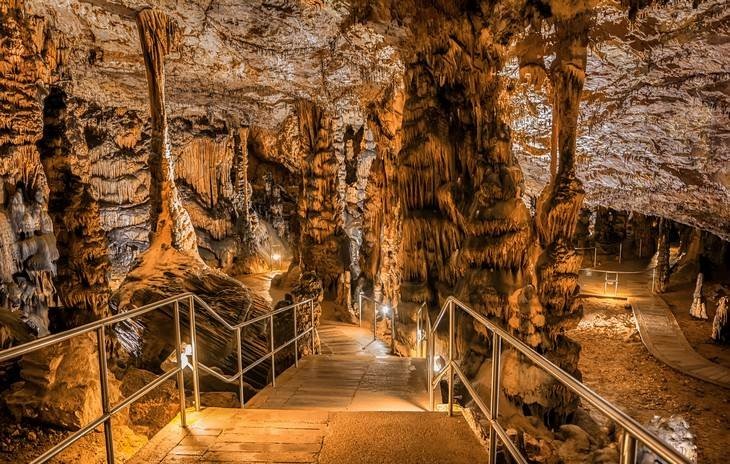 Its location is in the northeastern corner of Hungary. these caves are 712 caves formed by the geomorphologic Karst phenomenon. Besides, it is unique in shape and has been listed as a UNESCO World Heritage Site.
16-Lake District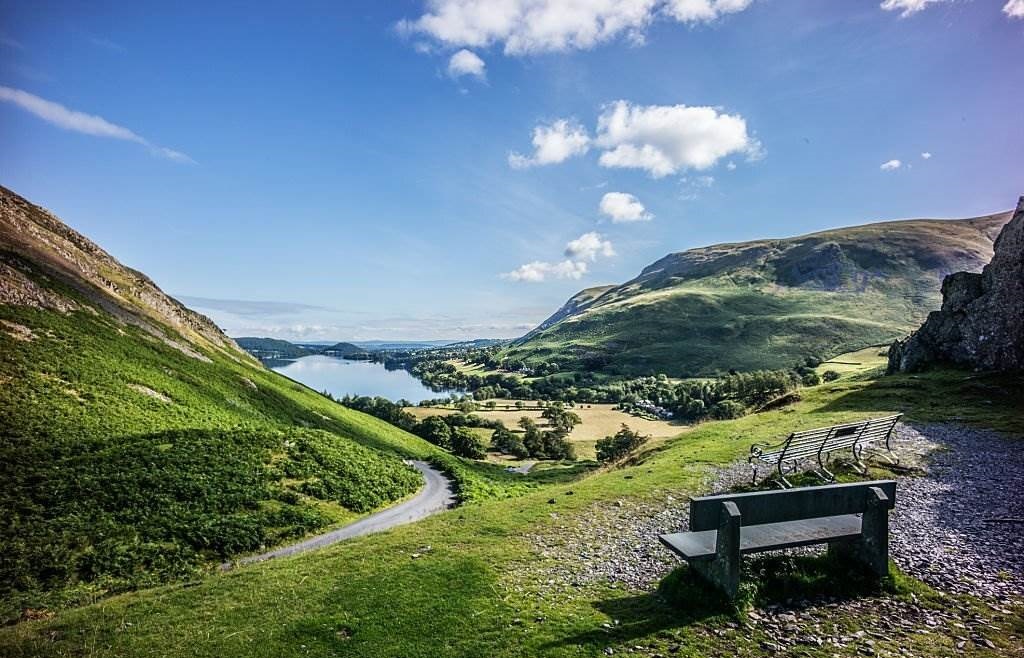 A national park, located in the administrative province of Cumbria, the United Kingdom. It occupies an area of 2,243km², which includes many lakes, the largest of which is Lake Windermere. In addition, mountain peaks, the highest of which is Mount Scaffel Pike, This is a major attraction for tourists who are loving for natural areas and wildlife.
Top Beaches in Europe:
17-Ses Illetes Beach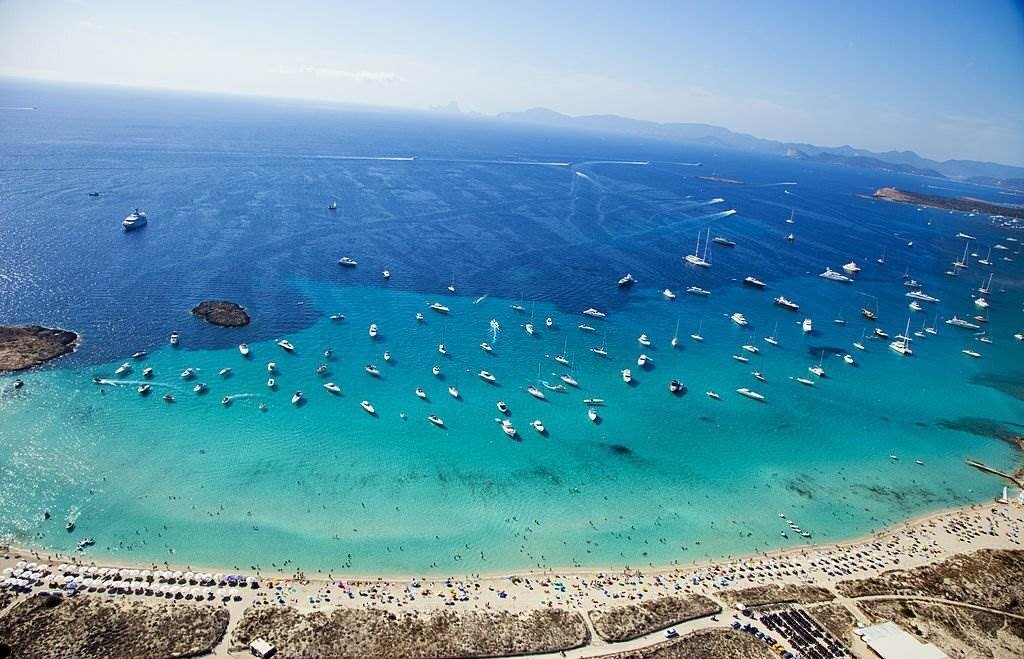 It is located on the island of Formentera, within the Balearic Islands. This beach is popular with local party lovers, with its soft white sand, and crystal clear waters. In addition, numerous cafes and restaurants serve local delicacies and refreshments.
Address: the northern part of Formentera island



18-Praia De Marinha Beach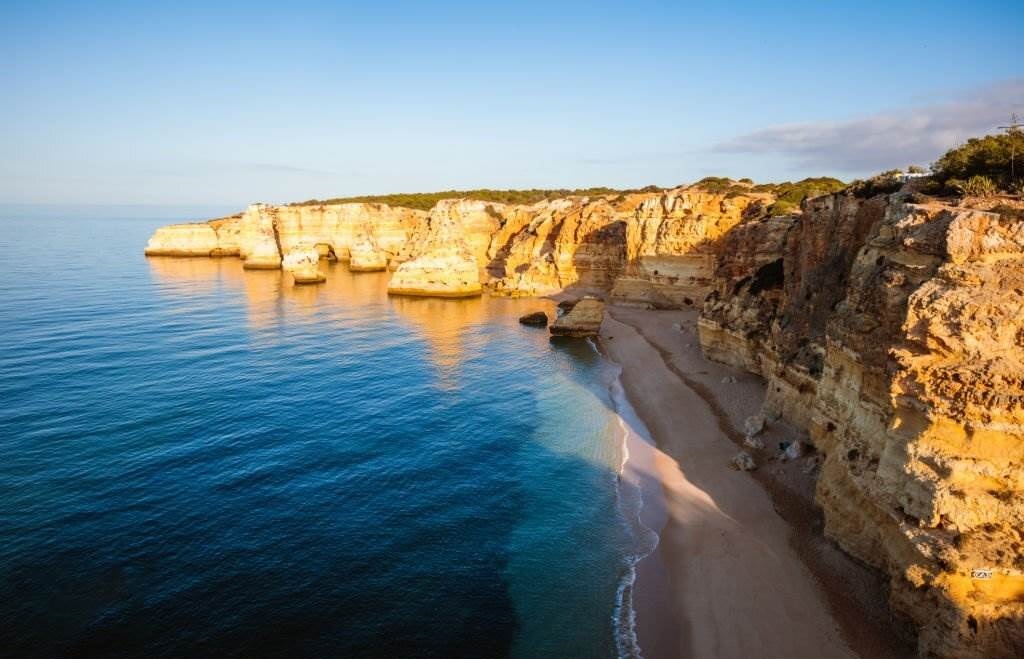 It is in Portugal, this beach is one of the most popular in the country. Thanks to its natural landscape, crystal waters, and wildlife. In addition, its visitors enjoy various fun activities such as diving, visiting caves, and fishing.
Address: Caramujeira, near the city of Lagoa, in Algarve region, Portugal
19-Pasjaca Croatia Beach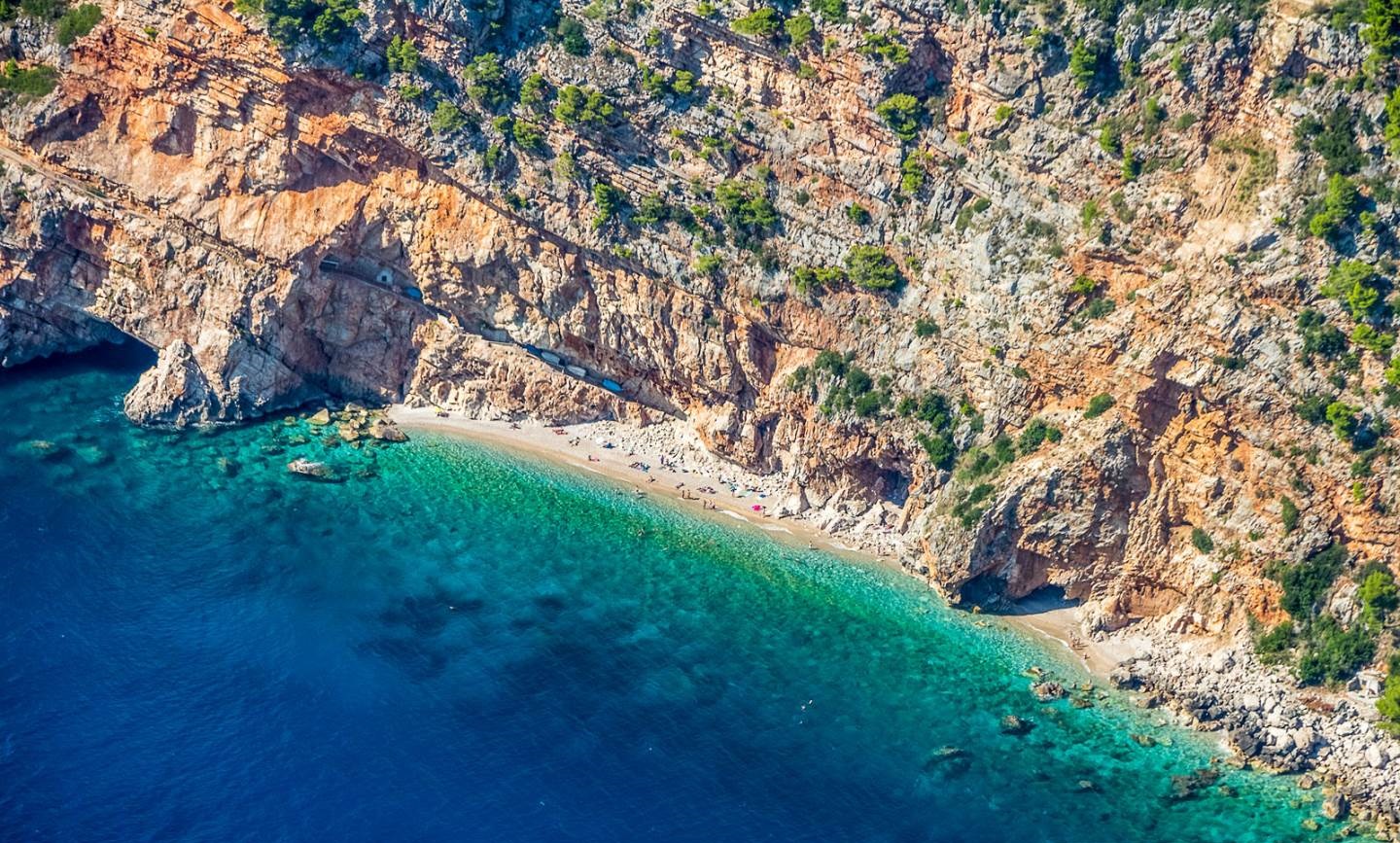 It's located in the Conavel area near the town of Dubrovnik, Croatia. This beach is one of the most beautiful in Europe, with its unique perspective of man-made work and nature. Later, the waves transformed rocks into sand, with local people putting rocks close to the water to be turned into sand. And so on until a beach with a privileged view emerged.
Address: 20215, Popovići, Croatia



20-Nerja Beach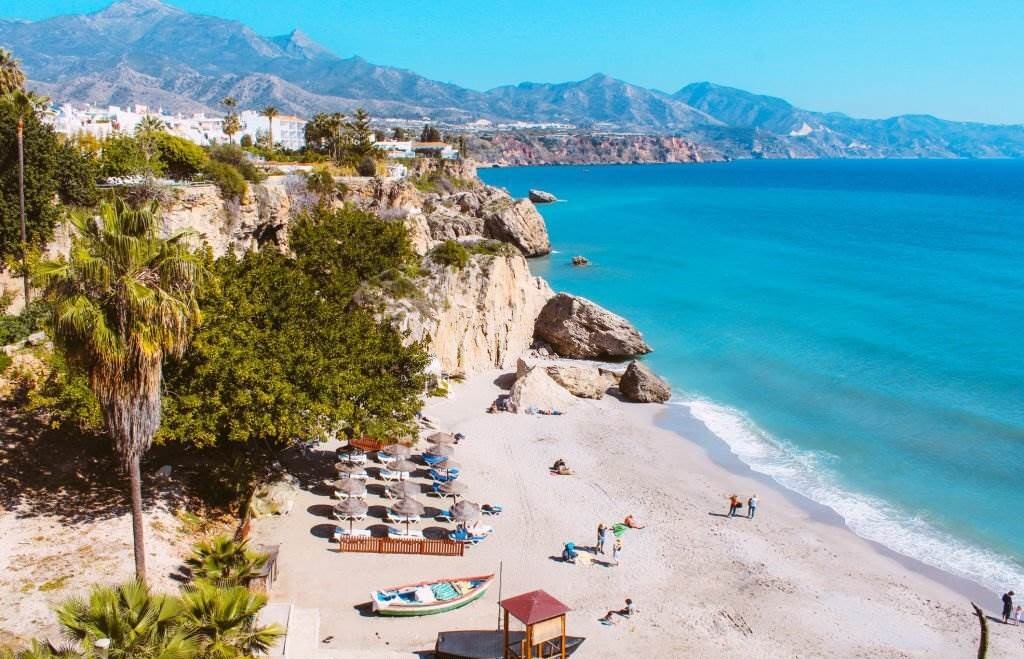 Its location is in the Spanish province of Andalucia. It is a picturesque beach and seaside resort, protected by the surrounding bays. Moreover, This beach offers a variety of fun activities, such as relaxing on the sand and touring the soft sand.
Address: It is on the country's southern Mediterranean coast, about 50 km east of Málaga.
21-Porthminster Beach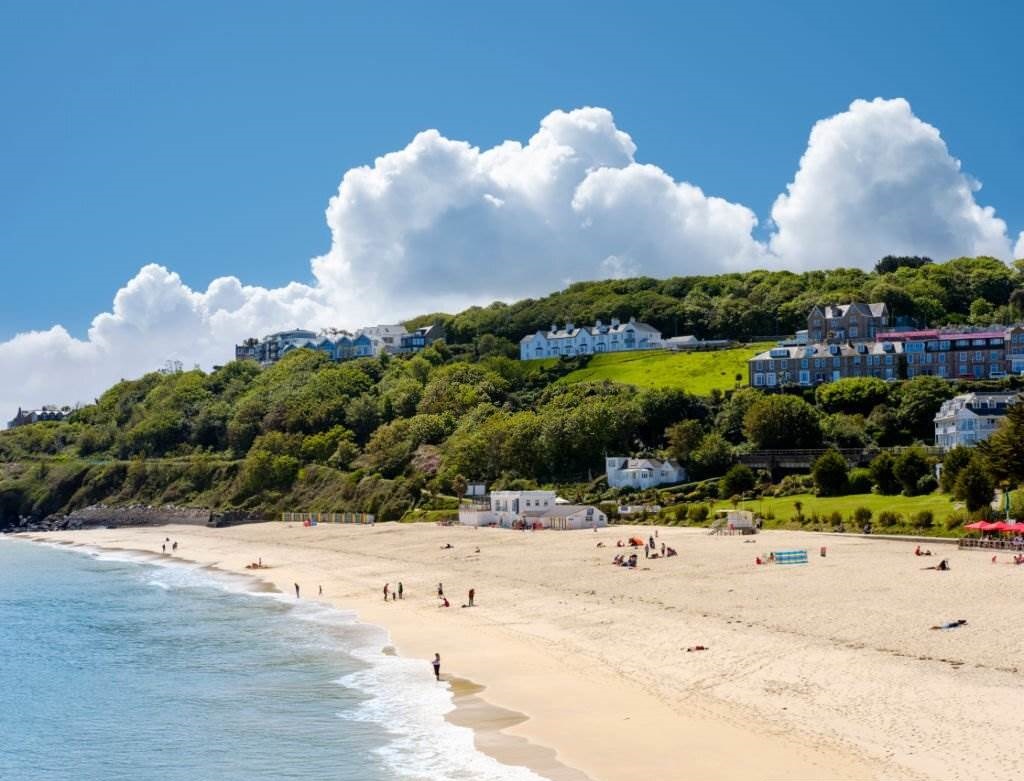 Its location is in English St Ives, the beach is the most popular and beautiful in the area. It is characterized by its soft golden sand, protected from the wind by the cliffs surrounding the beach. In addition, It is a great tourist attraction due to the warm atmosphere.
Address: just a short walk from the center of St Ives



Fascinating Museums in Europe Such as:
22-Louvre Museum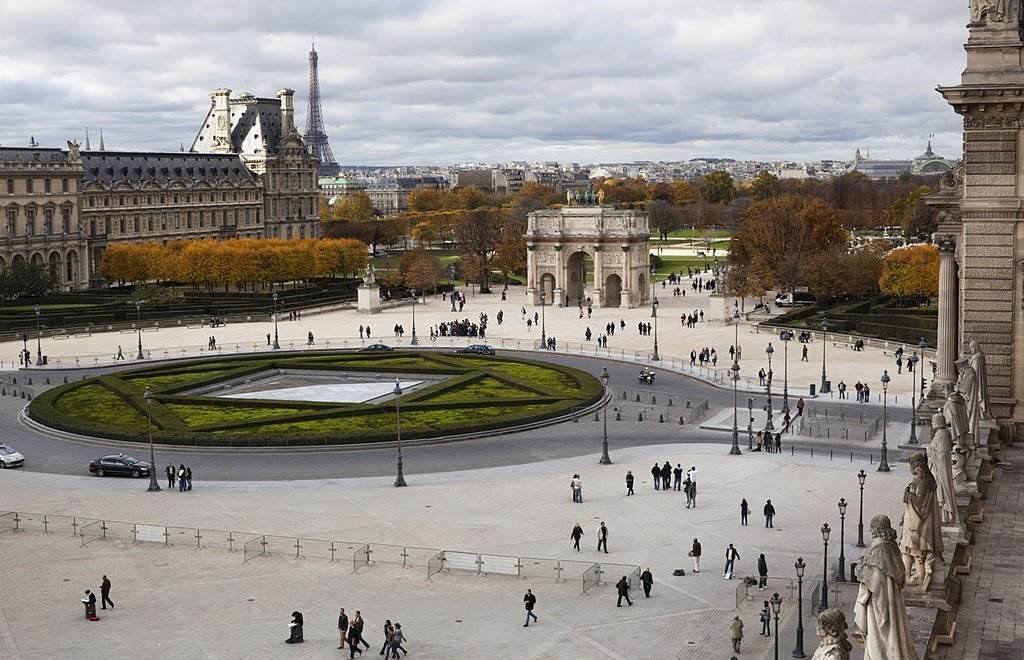 The most fascinating museum you have to visit in Europe. Its location is in Paris, the most visited museum in Europe. It is the largest art museum in the world, and one of the main destinations in Paris. It has a large number of paintings, old and new paintings, sculptures, decorative arts, and prints. Besides ancient monuments, original works of art, and other exhibits.
Address: Rue de Rivoli, 75001 Paris, France
Opening time: Daily from 9 am to 6 pm, except Tuesday closed.
23-Vatican Museum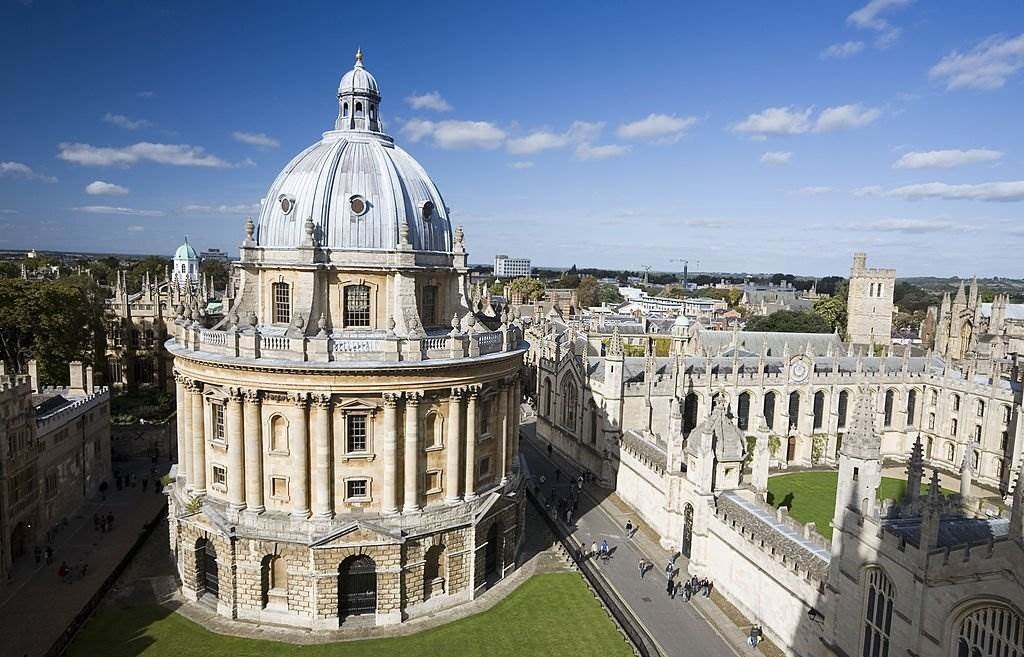 Its location is in the Vatican, this museum consists of a collection of art museums and Christian buildings. Besides, it has many important papal collections in historical, cultural, and religious terms. Moreover, thousands of exhibits are there, such as the famous Renaissance statues and paintings.
Address: 00120 Vatican City.
Opening time: Daily from 8:30 to 6:30



24-British Museum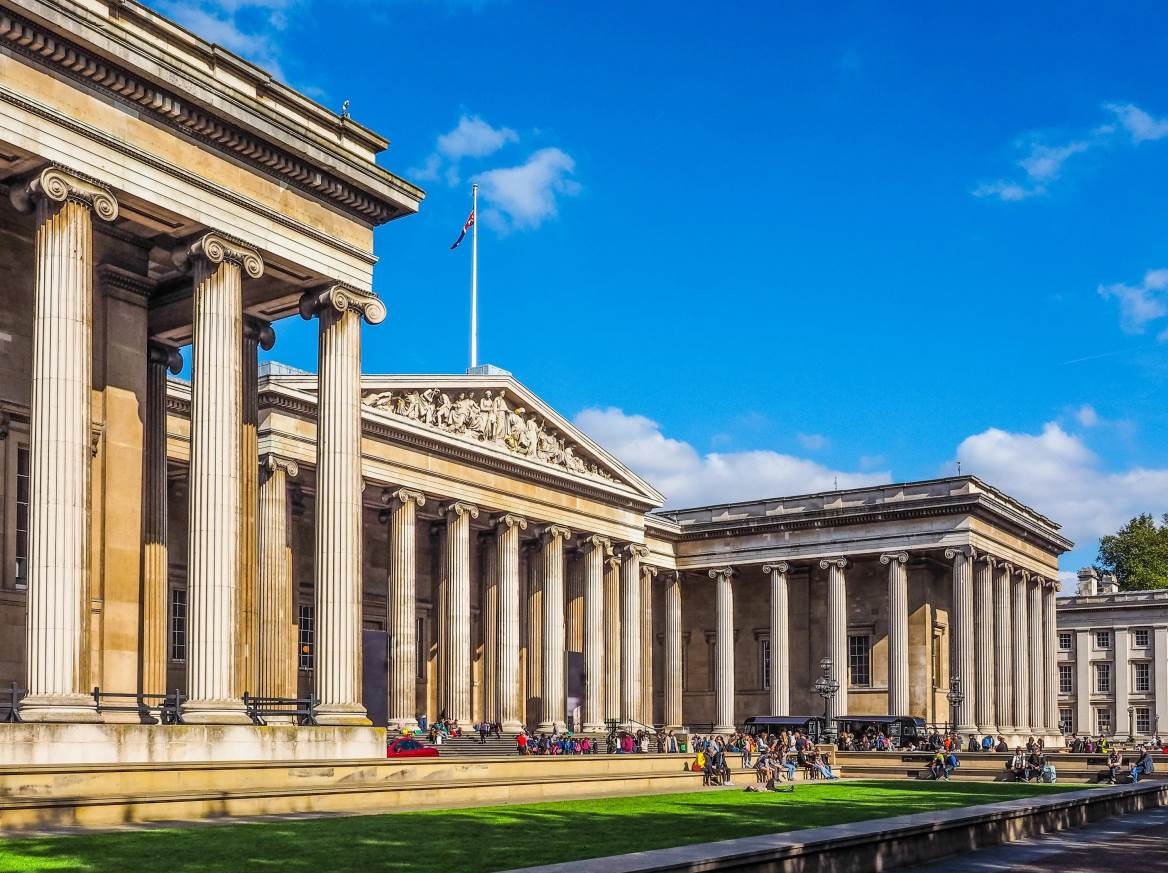 It is located in the English City of London, founded in 1753. Besides, This museum is one of the world's largest museums specializing in history and human culture. It has millions of pieces and collections that cross human culture from its inception to the present time. It is one of the most fascinating attractions in Europe.
Address: Great Russell Street, London WC1B 3DG
Opening time: Daily: 10 amp–5 pm
25-Hermitage Museum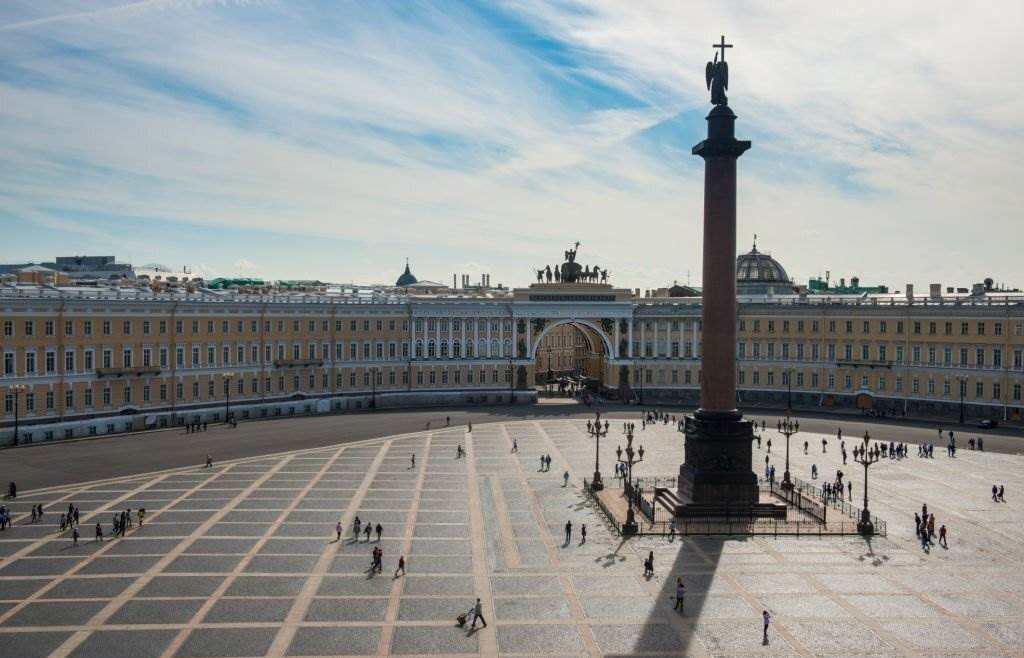 Its location is in the Russian city of St. Petersburg, a museum dedicated to art and culture. In addition, it is one of the largest museums in the world. Its 10 buildings contain about 3 million different pieces. It includes Western European art, classical works, Egyptian monuments, textiles, jewelry, besides fashion.
Address: Palace Square, 2, St Petersburg, Russia, 190000
Opening time: Daily from 11 am to 8 pm, except Thursdays and Sundays from 11 am to 6 pm.



26-Reina Sofia Museum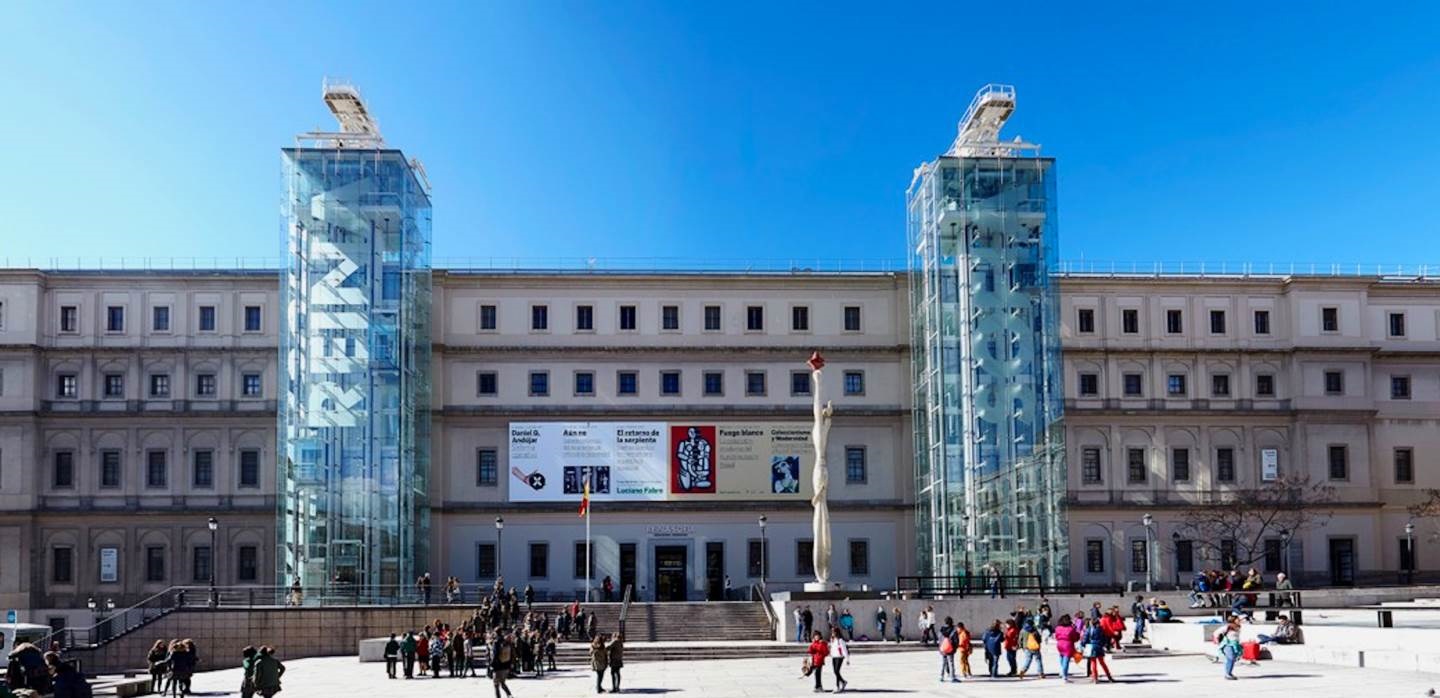 Its location is in Spanish Madrid, housed in an 18th-century building. It is home to a huge collection of modern and contemporary art. Besides, an art collection of famous artists from the past century. Thus it is an important attraction for both art lovers and history buffs.
Address: C. de Sta. Isabel, 52, 28012 Madrid, Spain
Opening time: Daily from 10 am to 9 pm except Sundays from 10 am to 2:30 pm
27-Acropolis of Athens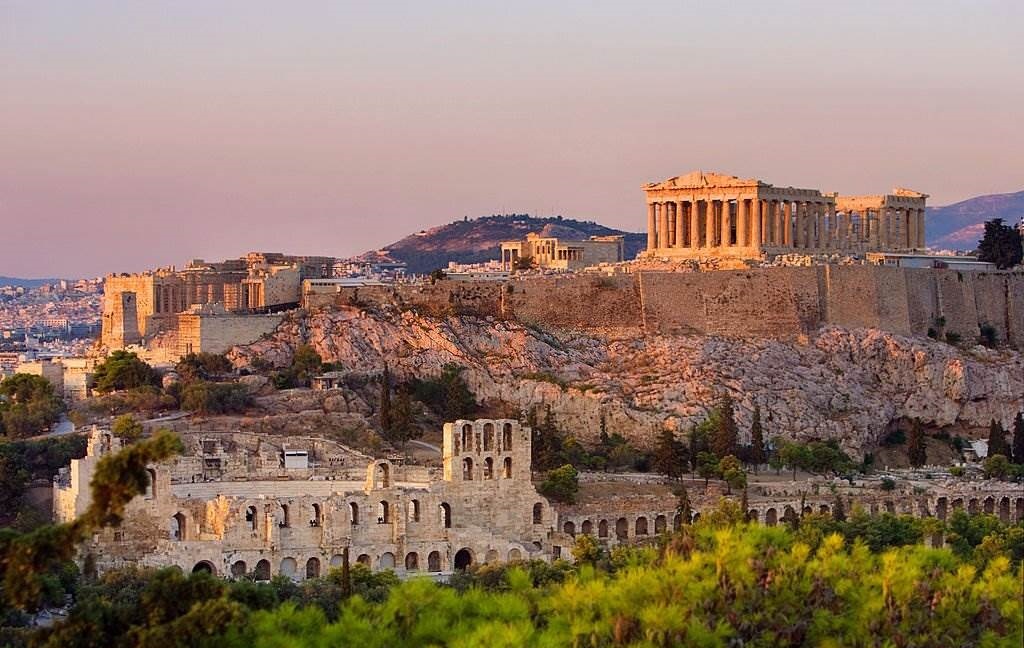 The Acropolis of Athens is one of the most famous tourist attractions in the world, the Greece civilization is one of the top civilizations in the whole world, the attraction was built with mathematics and techniques such as was used in ancient Egyptian temples, and many facts say that the Greece civilization is similar the Egyptian civilization, the Acropolis of Athens has an area 3.04 ha, an ancient castle contains the remains of historic and architectural buildings. Despite the damage it suffered in 1687, and was siege by the Venetians during the Morean War, it remains one of the most complete monuments of ancient Greece architecture. It is also located on a hill in the Greece city of Athens. Moreover, this castle offers a very beautiful touch to the city, making it one destination in all of Greece. The attraction can't be missed while you are touring Europe.
Address: Dionysiou Areopagitou 15, Athina 117 42, Greece
Opening time: Daily from 8 am to 8 pm, except Fridays 8 am to 10 pm, and Monday from 8 am to 4 pm.



Buildings and Towers, Fascinating Attractions in Europe:
28-The Shard, a Great Attraction in Europe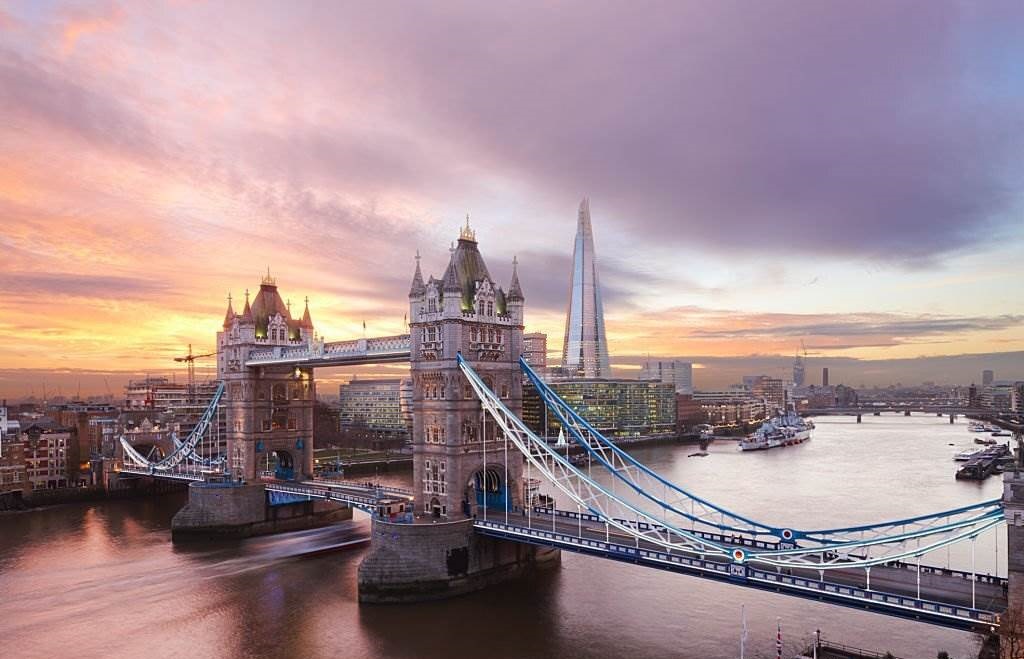 its location is in Located in London, in the Southwark district. This high-rise tower and skyscraper is an icon-style, 309.6m high, a 95-story building with 72 residential floors. Besides, a balcony, and an outdoor deck, were completed in 2012. Its design is due to the Italian Renzo Piano.
29-Commerzbank Tower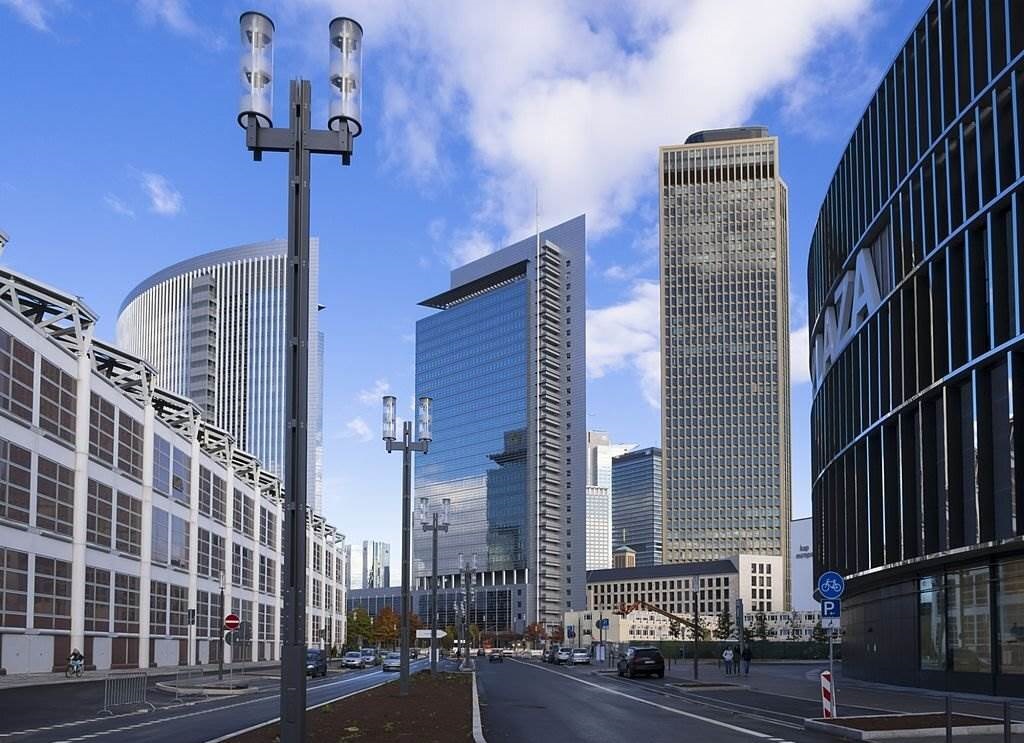 This building is located in Frankfurt, about 259 m long. In addition, it is the tallest building in the German Republic, completed in 1997. Besides, Its design is thanks to foster and its partners and is a tourist attraction, thanks to its eco-design.



30-Sapphire Tower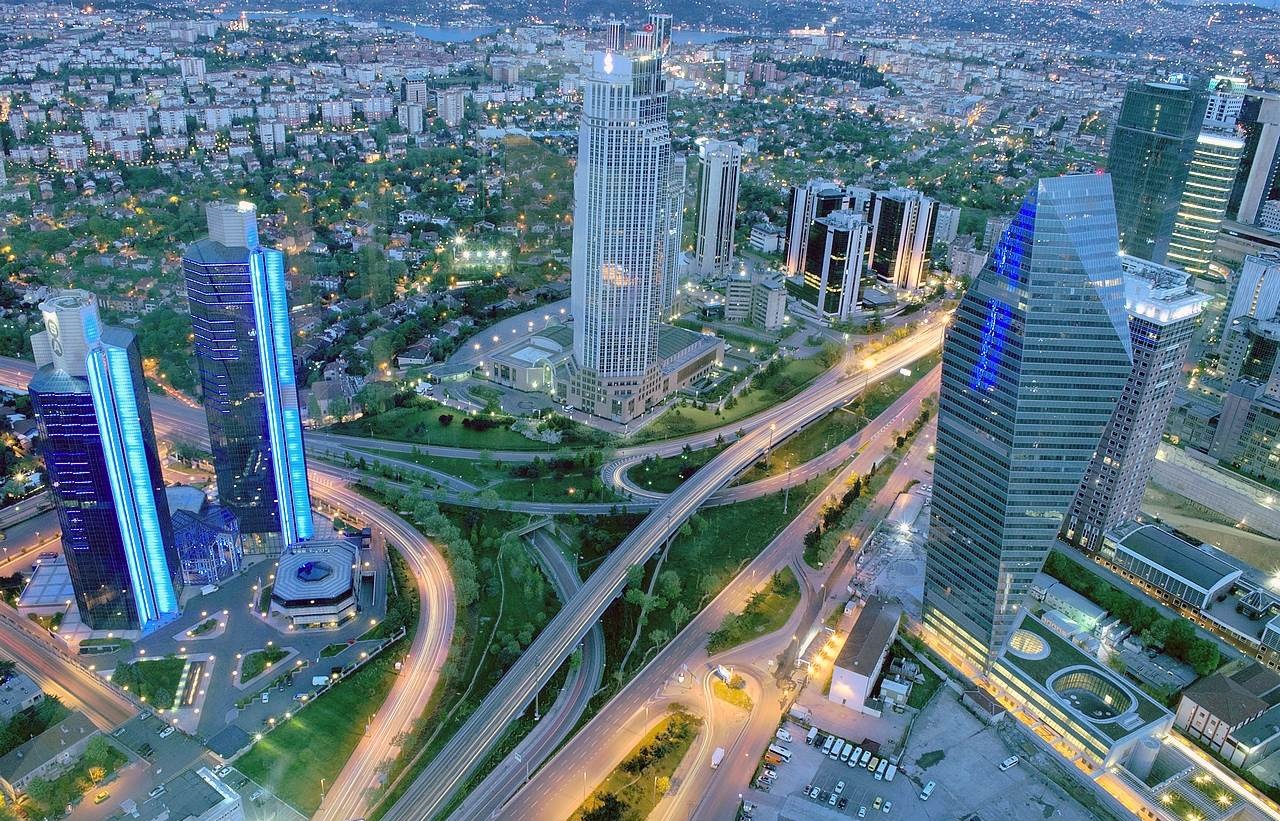 This tower is in Istanbul, about 238m (261m to the top). A 54-story commercial residential building opened in 2011. In addition, it features a high-tech structure, which protects against extreme weather conditions, pollution, and external noise. This is through a computerized system that controls the amount of ultraviolet light, indoor sunlight, and the absorber inside the building.
31-Eiffel Tower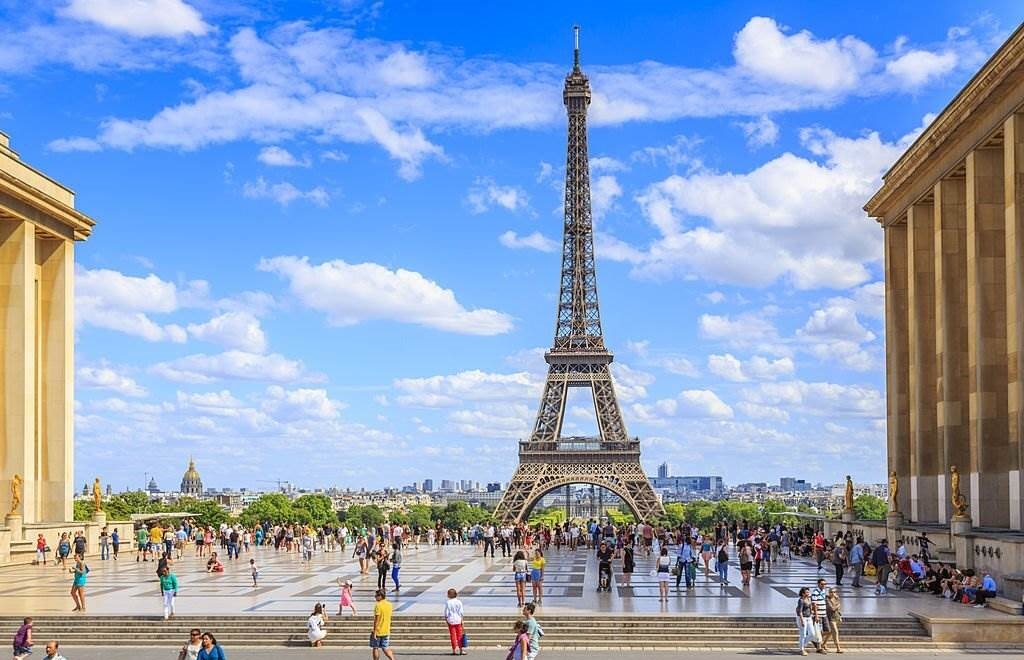 The most amazing attraction in Europe you have to visit is 2023/2024. Located in Paris, close to the Seine. The tower is the city's most famous tourist attraction, and one of the most famous destinations in the world. Besides, it reaches 986 feet long, built from iron in the 19th century, in 1889. Moreover, it was listed as a UNESCO Heritage Site in 1991.



32-Tower of Pisa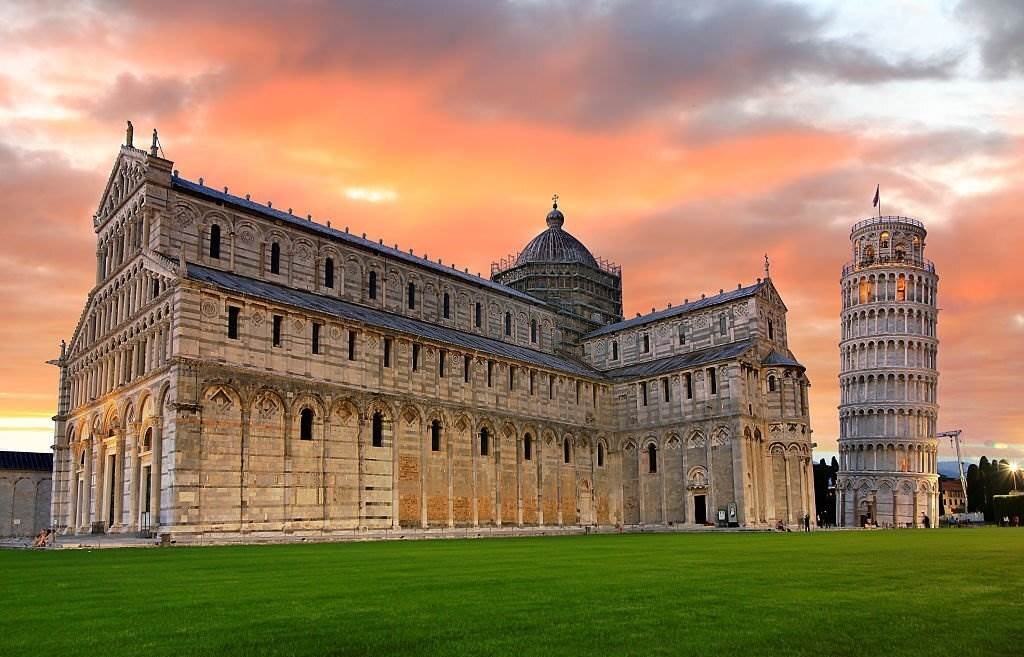 This stone tower is located in the Italian city of Pisa. It is built-in white marble in 1173m to be the third and final structure of the Cathedral complex. It finally reached 56m (185 feet), but the most distinctive feature of Pisa Tower is its tendency. Moreover, The building is tilted from the vertical line about 4.5 m (15 ft) and at an angle of 5.5°.
33-Vienna Opera House, Austria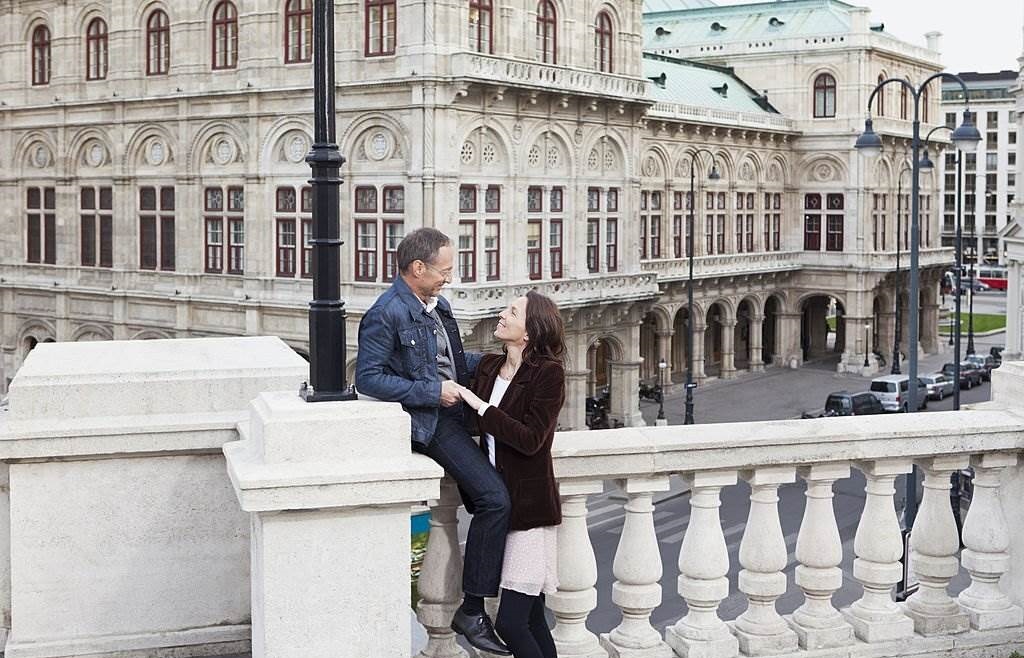 It is located in the Austrian capital, Vienna. It is one of the world's greatest opera houses and one of its first cultural institutions. Besides, theater shows change daily, and the theater offers about 50 opera performances.



34-Brandenburg Gate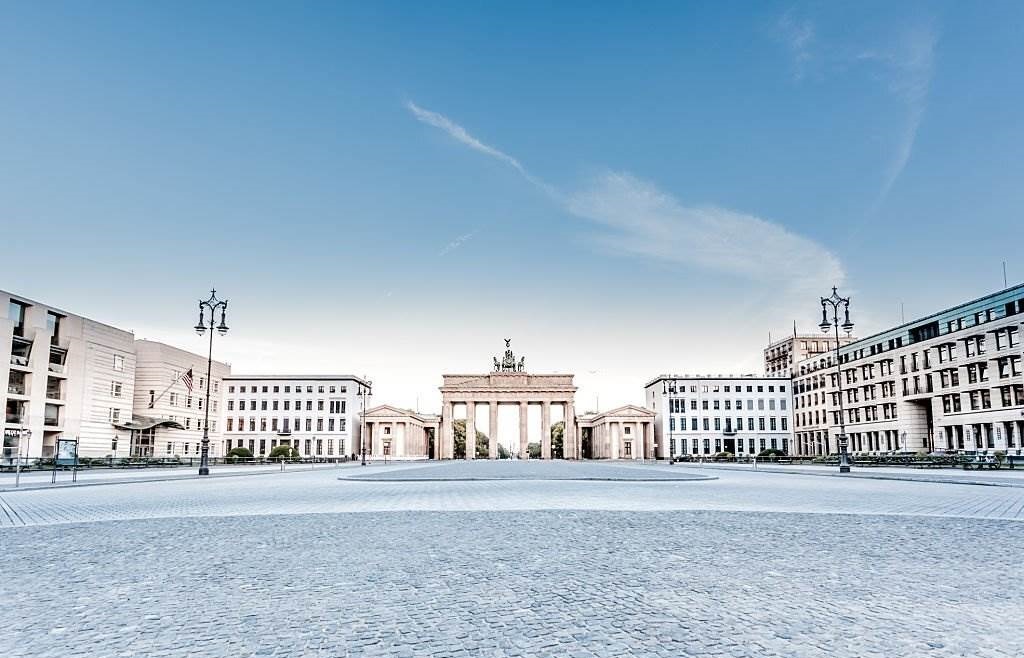 The Brandenburg Gate was built in 1788 and 1791 in Germany. It was supposed to be the main gateway to Berlin. However, by the twentieth century, it came to symbolize the division between East and West Germany. Paradoxically, after the Cold War, it was recognized as a symbol of peace and unity in Europe. It is now Germany's most popular destination.
35-Charles Bridge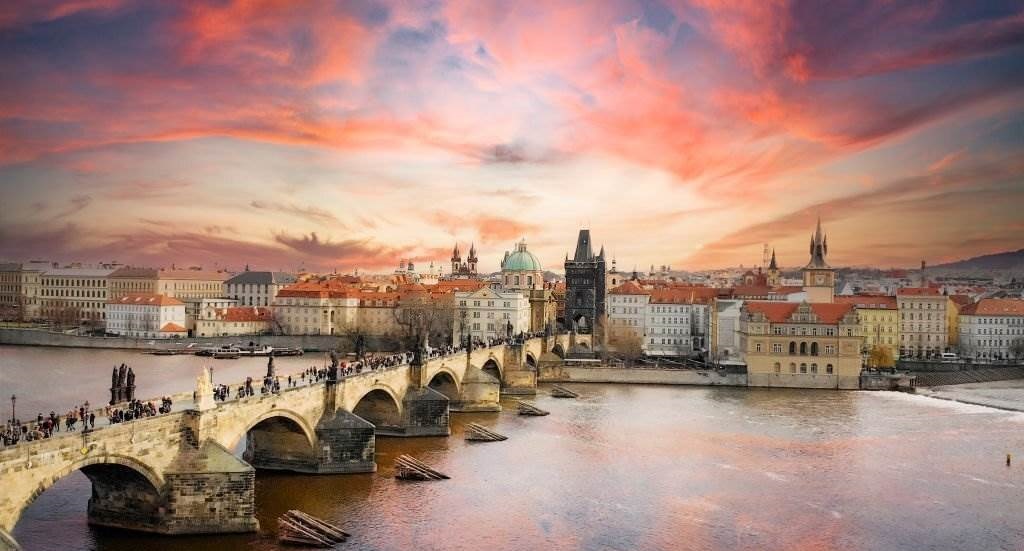 A historical bridge located in Prague, Czech Republic, was built under King Charles IV, from which the bridge obtained its name. The legend says that the king is the first to lay the first piece of the stone. While the bridge dates back to 1357. Thus, Charles Bridge is currently one of the oldest bridges in the world. Moreover, it is one of Prague's most popular tourist destinations. Besides, several other landmarks are close by and along the bridge corridor, especially the statues.



To conclude, you will never regret visiting Europe, due to its various places to visit. We have mentioned all the most fascinating attractions to visit in Europe in 2023/2024. Don't miss this chance.
Related Topics:
Europe Travel Guide & Advisory
Best Time to Visit Europe 2023/2024
Best Places to Visit in Europe
Top Rated Europe Shopping Places
Festivals and Public Holidays in Europe